Name: eyefromig_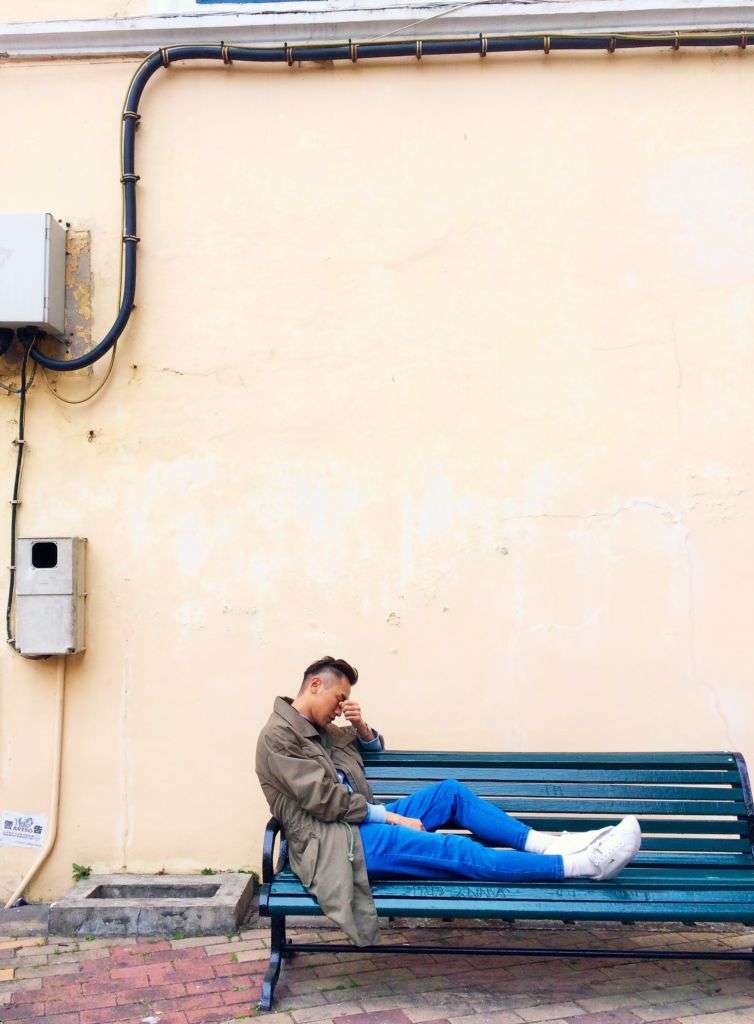 What does fashion mean to you?
Fashion doesn't mean a whole lot to me. I won't die for fashion but I do have fun with it.
How would you describe your personal style?
I don't think I have developed a style right now but I hope one day my style could be described as "classic but interesting".
Your favorite place to shop in Macau.
I like high-street such as Zara and H&M. If I am looking for some high-market items, I like DFS which carries a wide range of brands under one roof; its new store in City of Dreams is bravo!
Who was your first style icon?
My father.
What is your view on Macau's fashion scene, do we have one?
It's quite versatile in my view. Everyone follows his or her own fashion rule and you will see them dressing up for reasons.
How can Macau inspire the way you dress?
Macau is a beautiful place with history. The "old and new", "east and west" inspire me by mixing my wardrobe.
What would be an ideal weekend in Macau?
An ideal weekend is whenever I am doing things I like with my loved ones. Having breakfast outdoors at one of the "tea" cafes in Coloane and then biking around or dressing up in a "weekend" style for a beautiful lunch, shop around or have a tour in Macau Art Museum then some home-cooking!
What's your favorite place in Macau to take photos?
I like using the Portuguese-style buildings as the background.
Who takes photos for your outfits?
My family and I take turns in taking my photographs.
What's your fashion motto?
It's not about how much you spend on your outfit. It's whether it fits the occasion or not.
When you can't think of anything to wear, what's your go-to outfit?
Something white: white shirt, white tee, white sneakers.
What is your favorite fashion magazine? And why?
Weekly Journal and Daily Bites of Mr. Porter (online). The contents are tasteful and the styling works for most men.
What's the best advice you have ever been given?
Dressing appropriately is a manner.
Tags