Name: Kolayuth Hanchangsit (James)
Age: 17
Nationality: Thai
Instagram: @itsmejamesko
Our special feature Macau Street Style to highlight Macau fashion—follow our Instagram @macaustreetstyle for daily inspiration!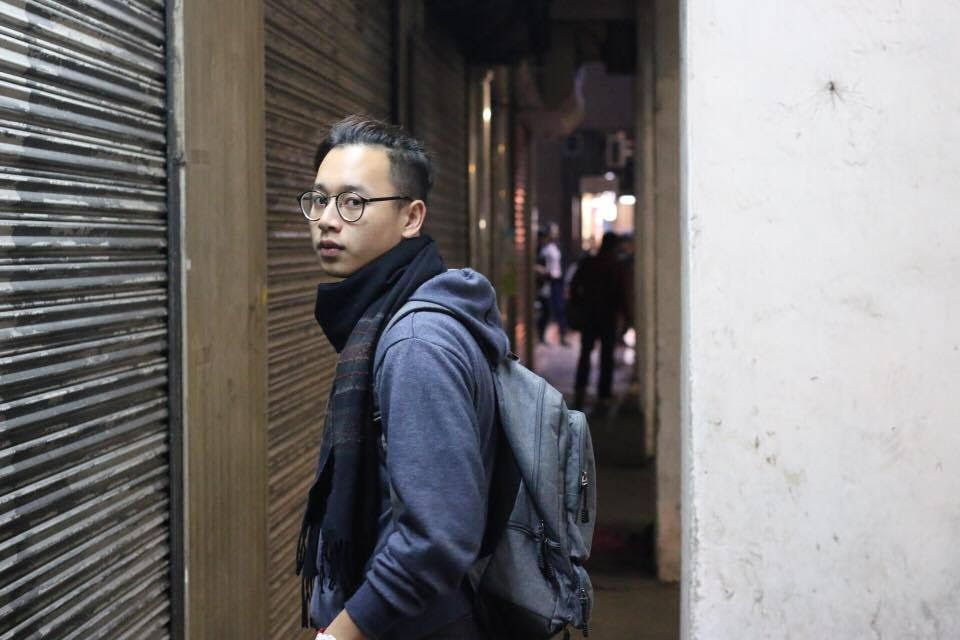 What does the word "fashion" mean to you? 

For me fashion is simply being comfortable and exploring what you are wearing.
How much attention do you pay to fashion in terms of trends in the way you dress?
 
I don't really pay much attention to the trends because I think that we won't be able to catch up with the latest in time. Especially because I am still a student. I want to keep things simple and neat!
When you read a newspaper, do you read the fashion pages? If so, what sort of information do they usually provide?
 
I barely read fashion pages, but If I do so I will see if it matches the colors and their styling technique.
Does fashion allow people to express their individuality or does it force people to conform?
 
I think it allows people to express their individuality because it is our freedom to choose what to wear!
How does Macau inspire the way you dress?
 
Macau is an international city. It helps me explore different cultures' style.
What do you think of Macau's fashion scene? How can it be improved?
 
I think Macau's fashion is mainly inspired by the Koreans and I think it could be more international.
Do you think that being a fashion model would be an enjoyable or interesting life? Would you like to be one? 
Definitely, yes!! Being a model could be a very interesting job. You get to be the face of the products you're wearing and being a representative. I would love to be one too if I have a chance.
How has fashion brought a change in your life?
 
Fashion builds the confidence inside us and helps us express ourselves in a different way.
Which social media platforms are you most active on? 

Instagram, Facebook, WeChat and Snapchat.
What are you currently following in the fashion industry (brand, news, model career, etc.)? 

G2000, Calvin Klein, Guess, Bech, NIKE, H&M, Vans, etc.
Tags