Name: Patrick Jason Dungo
Age: 22
Nationality:  Filipino
Instagram: @patdungo
Our special feature Macau Street Style to highlight Macau fashion—follow our Instagram @macaustreetstyle for daily inspiration!
What does the word "fashion" mean to you?
Fashion to me is an expression of who I am. Just like music and poetry, my personal style can say things about me that I can't convey with words. It is my way of introducing myself without saying a word.
How would you describe your personal style?
I'd definitely say the best way to describe my personal style is versatile. I don't conform to a specific style because I'm always open to stepping out of my comfort zone and switching up my looks. I have so many different pieces in my wardrobe and I love mixing and matching to create different outfits with some of the same pieces I have.
How do you get your daily dose of fashion information?
Well, I follow some fashion profiles on Instagram, Facebook and Tumblr blogs.
Does the media (or the fashion industry) play some role in creating or continuing stereotypes?
It helps people to connect more easily and gives others ideas to create their styles even though they are on the other side of the world.
How does Macau inspire the way you dress?
Macau inspires the way I dress because of their beautiful places and backgrounds—it gives more drama and meaning to me and my outfit.
What do you think of Macau's fashion scene? How can it be improved?
Macau's fashion scene is increasingly appealing to youth nowadays. And having a multicultural society, for sure the Macau fashion scene can adapt easily.
What's your go-to outfit when you don't know what to wear?
I always go to basics such as plain shirts—black, white or gray—and denim jackets. Also, oversized sweaters and snapbacks.
What is your favorite place to shop in Macau?
H&M, Zara, and Addidas and shops at the Venetian.
Who takes photos of your outfits?
My sister's boyfriend. Aaron Zoilo, he's a photographer.
How much attention do you pay to fashion in terms of trends in the way you dress?
So much attention I think. Growing up in the 90's I was influenced by the people around me, seeing people around me wearing denim, from jeans to jackets and tops, got me started on my ongoing love for denim and jackets.
Which social media platform are you most active on? Why?
Facebook because of family and friends. Instagram and Tumblr are where I post things about my fashion and style and where I look for the current fashion trends to keep me updated.
Which celebrities have the best style to you?
Joseph Gordon-Levitt is my inspiration for on-point outfits.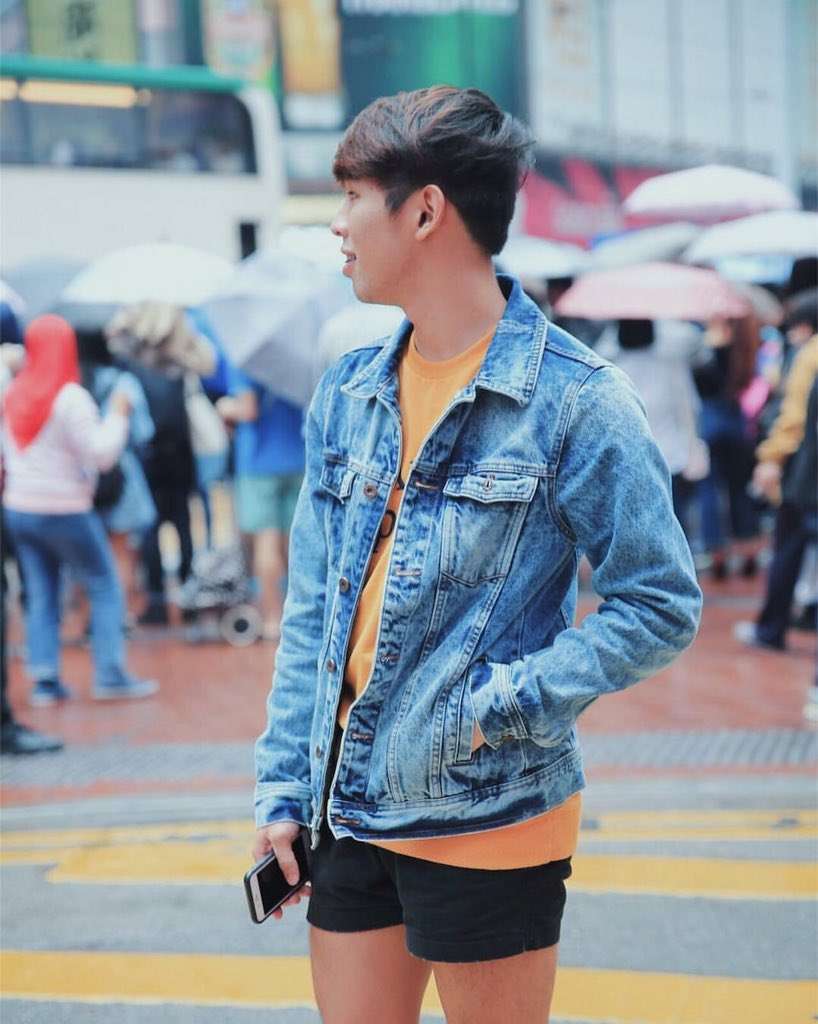 Tags