The Balé Phnom Penh is an incredible haven of a hotel that has to be visited at least once in a lifetime. Situated amongst old homes away from the busy Phnom Penh street life, the hotel is literally a diamond in the rough, but this is part of what makes it so fascinating. It is a hotel that also respects the culture it's in and blends in well with it. It is a great property to experience all the excitement that the capital of Cambodia has to offer.
Phomn Pehn is a short flight from Macau and our arrival into the capital was smooth and stress-free. Having already applied for an electronic visa before we left, immigration on arrival was a fast and easy process. You can get a visa on arrival, however, I'm not sure how long this will take so it's recommended to get one online beforehand to avoid any hassle ahead of the trip. We booked a taxi from the airport arrivals and set off on our 40-minute drive to our hotel. Phomn Pehn is a fast developing city and we saw this on our drive to the hotel which was incredibly fascinating. There is something exciting about seeing a country progress right before your eyes. Upon arrival at The Balé Phnom Penh we knew we were in for a treat.
Arrival
If you blink you might miss the street that leads to The Balé Phnom Penh. The hotel is accessed by driving 30 meters down a narrow path off a busy main street. Nevertheless, this ensures a bit of privacy and seclusion and is part of the experience. The property is close to the city yet far enough away to feel that you could almost be in the countryside. We were warmly greeted and helped with our bags and the check-in process was smooth and easy. The hotel suites are reached by going over a path suspended over a dark-tiled pool, complete with stone Buddhas and greenery-draped walls – they've got Zen design in mind here. There is a modern, minimalistic look to it and we could already tell this was a slice of paradise. Although the earliest check-in is 3:00pm, they were Zen about our early arrival and this allowed us time to rest by the pool (check out is at noon, but they are flexible too – depending on availability).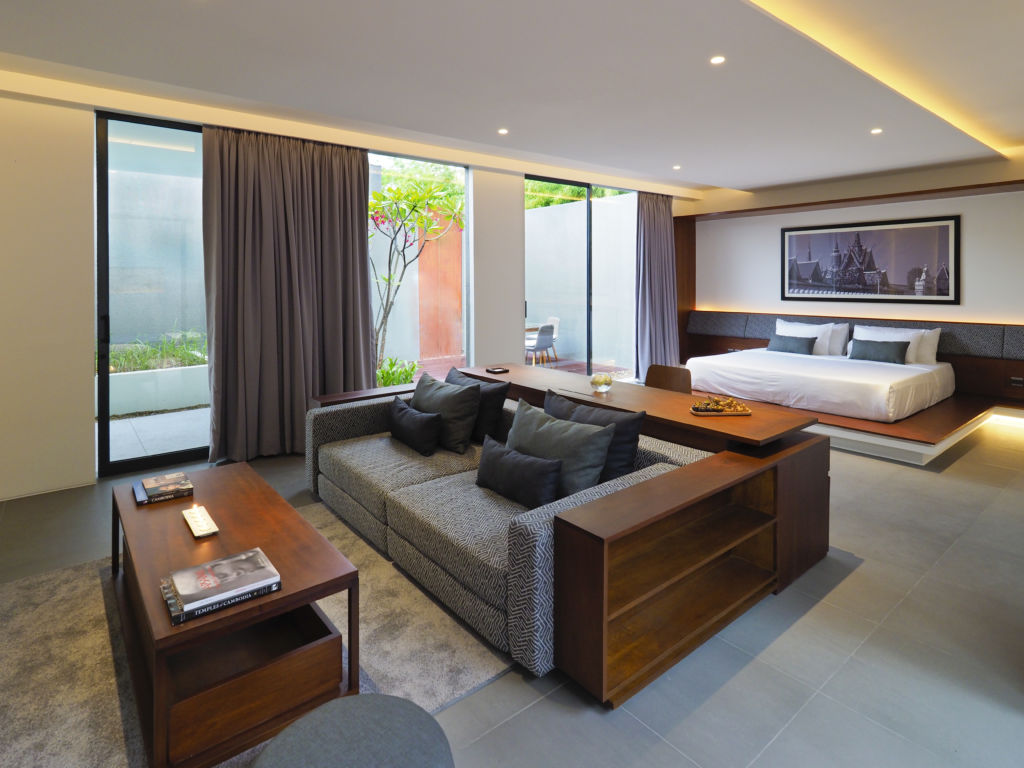 The Rooms
The property is made up of only 18 spacious suites, four Riverfront suites, and 14 Courtyard suites. For our two night stay at the Balé, we took the courtyard room. The Courtyard suites are the much more private and romantic of the two options in my opinion – however, the Riverfront suites offer views of the Mekong river with a private plunge pool on the terrace. The Courtyard rooms are huge, with a large bathroom that looks onto a private walled courtyard – a perfect spot for secluded sunbathing or a private candlelit dinner. There is a large sofa area with a flat-screen television; a Bluetooth speaker; coffee and tea facilities and 24-hour butler service. The bed is huge and very comfortable. Given the hotels rather remote location, it was incredibly quiet at night and we had some very restful nights of sleep (way more than we do when tirelessly writing articles 24/7). The turndown service in the evening needs a definite shout-out, as there were little candles placed around the walled courtyard – it was a lovely touch and beautiful to look at from the living room.
Dining
The main restaurant, Theatro, is a foodie destination in itself and during our stay, we saw outside visitors come by just to enjoy the food and the pool for the day. With views overlooking the pool and river, it's a paradise to dine in. Breakfast is served from 7.30am onwards and while its a la carte, you can pretty much order as much as you want. Western and Asian breakfast options are available alongside fresh juices and dairy-free milk alternatives. They also make all their own delicious pastries. Lunch and dinner options were plentiful as well, with a lot of Western options, such as burgers. They also serve refined Cambodian classics like Kep crab and fish amok (both worth a try if you want to sample some traditional Khmer cuisine). There's also a sleek wooden bar in the restaurant as well with a great selection of wines and spirits. The hotel staff is also happy to arrange private dinners in your own courtyard suite, on your terrace or beneath the palms along the banks of the river. The fabulous and extremely friendly and well-intentioned service deserves a mention for their part in making our stay so great.
The Facilities
We spent our full three days lounging by the pool, watching boats slip by on the Mekong river for a truly restful weekend getaway. Their 25-meter pool is large enough to swim your morning laps if you wish. It's unheated and surrounded by sun loungers, parasols and cushion-strewn day-beds with shading hoods. There is sun or shade at all times of the day but be warned, the Cambodian sun is hot and with the cool breeze off the river, sometimes misleading, so please don't forget to wear sunscreen. The hotel's three-room spa specializes in Cambodian massages and aromatherapy, drawing on a range of traditional Khmer techniques. There is also a gym, free wireless throughout the whole property and a laundry.
We had a wonderful two-night stay here. It was an exceptional experience and the outside-town location on a secluded spot along the Mekong river was nice. It was a beautiful property with lovely views and a relaxing and peaceful atmosphere. We can't wait to go back.
The Balé Phnom Penh Number 8, 6A Road Number 1, Phnom Penh, Cambodia, +855 23 900 425
---
🎉 Giveaway alert! Since we love The Balé Phnom Penh so much we've arranged giveaway especially for our readers – we're giving a lucky winner a chance to win a two-night stay at the property, with a total value of USD $1,028.50! It's the perfect place for a relaxing Asian holiday, and it could be yours! Click here and enter now! 🎉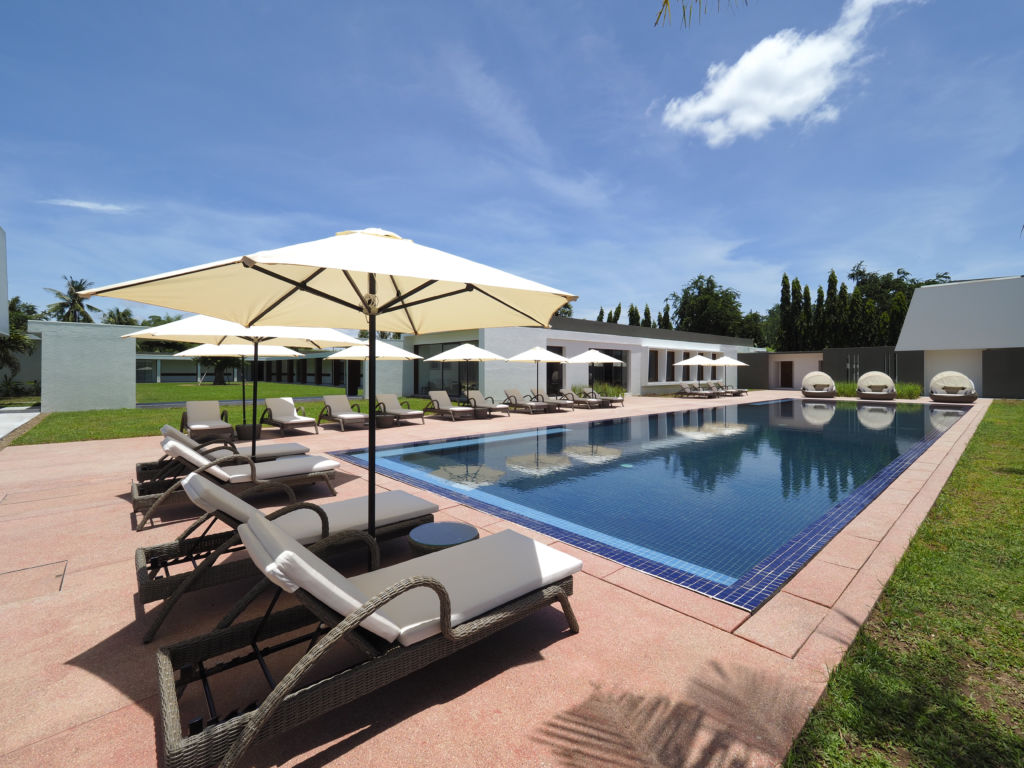 Tags
Related Posts