With everything going on in Macau, it's easy to forget there is an entirely different city just across the border. Zhuhai, for years not much more than a cheap shopping destination for a lot of Macau residents, has changed considerably. With a growing international population and regular infrastructure development, the city has many more foreign restaurants, nightspots, and shopping options. But in many ways, it's still the sleepy seaside town it's always been, and it can be a welcome escape from Macau's crowds. Zhuhai has inexpensive hotel options, a fantastic variety of Chinese restaurants, and the general pace of life is just a little bit more laid back than in Macau. Cross the border and make it a weekend here—you will be glad you did.
Getting There
The two main crossings between Macau and Zhuhai are located in Gongbei and Hengqin. The Gongbei crossing is open from 6:00am to 1:00am and this is where the majority of travelers cross. Hengqin is open 24 hours and has the advantage of being located closer to the Cotai strip and Taipa, but entering on the Zhuhai side you are then faced with a long drive to the downtown area.
For visas, if you are only going to be in Zhuhai, you can get a three-day visa at the border. After you cross through Macau passport control and pass by the duty-free shops, look for the visa office sign. Prices for the visa fluctuate and vary depending on nationality. If you prefer to arrange a visa ahead of time, Forever Bright in Hong Kong and CITS can secure tourist visas on your behalf. Be warned that service fees can be high, depending on how fast a turnaround you require.
Forever Bright Trading Ltd. 916-917, New Mandarin Plaza Tower B, 14 Science Museum Road, East T.S.T., Kowloon, Hong Kong, +852 2369 3188, www.fbt-chinavisa.com.hk
CTS Head Office 1F, CTS House, 78-83 Connaught Road, Central, Hong Kong, +852 2998 7888, www.ctshk.com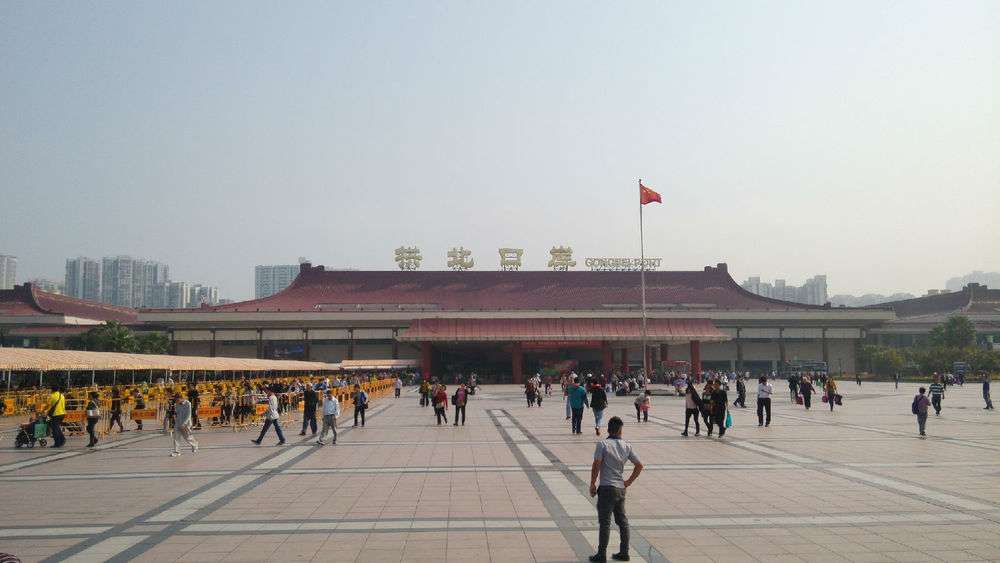 Where to Stay
Zhuhai has a wide range of hotels, from budget accommodation to "4-5 star". This is actually a nice change from Macau, which really lacks low and mid-priced hotel options. On the low end, a safe choice is one of the chains such as Home Inn. They have locations around Zhuhai and several relatively close to the border. Rooms are clean and safe. For an interesting mid-priced option try the GD Hotel in Gongbei, just a short taxi ride from the border. It is a bit tarnished around the edges but is still clean and located at the head of Lianhua Road, an old part of Gongbei filled with shops and outdoor bars. For a higher-end option, the Pullman is also located relatively close to the Gongbei border, in the Midtown shopping and dining center. For booking hotels in China, we like using Ctrip. It's easy to navigate and accepts most credit cards.
Ctrip english.ctrip.com
Where to Shop
The underground shopping mall at the Gongbei border crossing hasn't changed much in over a decade. It is still home to two subterranean levels with hundreds of shops selling everything from golf clubs to designer luggage. A large number of the goods, however, are either counterfeit or of suspect quality. We really can't recommend anything here except if you need a cheap suitcase for a quick trip or something—just be prepared for it to break after some use. If you do buy something in the underground, bargain hard. Whatever price a seller quotes, counter with at least 50% discount, if not more. If they don't want to bargain, walk away. They may call you back, or if they don't, a dozen other shops probably sell the same item. The underground shopping mall can be a good source for Chinese souvenirs, like traditional folk paper cuttings, jade work, etc. There is a whole section of shops with various reproduction folk art pieces and other products. If you need some "real China" gifts for friends and family back home, you are all set.
Computer City in Wanzaisha is comprised of several multistory buildings clustered around the main intersection. Name brand dealers generally occupy the bottom floors, and the upper floors are taken up by independent dealers, accessories shops, and repair shops. Labor rates for repairs are low, so it if you need some off-warranty repair work done on your laptop it may be worth coming here.
For reproduction Chinese antique furniture, paintings, pottery, and other home décor finishings, head for the Zhuhai—Zhongshan border. Several markets have everything you can imagine and will arrange shipping for larger pieces. Anything you can find in Macau probably came from here and the prices are lower. These markets are a relatively short taxi ride away from the Gongbei border.
Wanzaisha Computer City 湾仔沙电脑城
Zhongshan Huacai Antique City 中山华财古玩城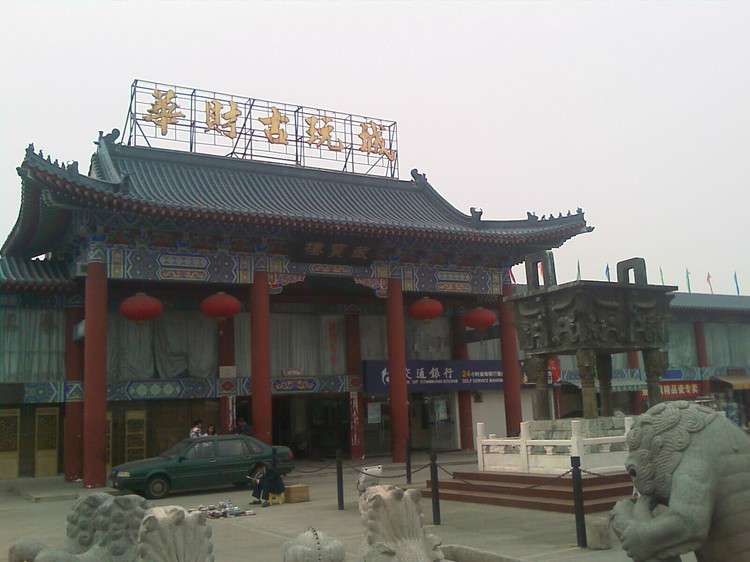 Where to Eat
With a growing expat community, Zhuhai has seen a sharp rise in the number of international restaurants, with just about everything on offer, from Italian to Indian food. However, there really isn't anything that Macau doesn't already have. What really makes Zhuhai a worthwhile foodie destination is the quality and variety of its Chinese restaurants. Cantonese dim sum establishments are everywhere of course, and generally cheaper than in Macau. Jin Yue Xuan near the border is famous. Get a window table and you have views of the sea. You can find restaurants in Zhuhai representing every cuisine in China, but featured prominently are Hunan places, as the province borders Guangdong to the north and there are many Hunan transplants in Zhuhai. For authentic Hunan food at great prices, you can't beat Huogongdian. For seafood, the place to go is Wanzai seafood street. Outside the restaurants, the seafood sellers line the street with their stalls. Pick what you want and your restaurant will cook it for you. It doesn't get any fresher!
Jin Yue Xuan 珠海金悅軒海鮮酒家(拱北店)情侶南路265号日华商业广场B区1-3层(广发银行旁)
Huogongdian 火宫殿(拱北店)粤海东路粤海酒店二楼(莲花路粤海大酒店)
Wanzai Seafood Street 灣仔海鮮街
Where to Go
During the cool months, we recommend one of the hot spring resorts, several of which are located around the region. Zhuhai Imperial Hot Spring Resort is worth the long drive (about an hour, by car or bus). Make it a day trip or book accommodation in their comfortable Japanese-style rooms with futons and low tables.
There are great hiking trails all over the area including in Hengqin and even right in the downtown. The road that goes north from the border up through downtown Gongbei, Yingbin Avenue, passes through Banzang Mountain. The mountain has steps leading all the way to the top—actually 1999 steps built to commemorate the Macau handover—with a nice view of the city and Macau at the summit. But for something more interesting, about halfway up, there are signs for another trail striking out east from the steps. This trail follows the mountain line across and then comes down in White Lotus Park. A really nice hike that takes a couple hours at most.
Get a glimpse of a real Cantonese village and go for a relaxing walk around Beishan Village, a short taxi ride from the border. Part of the village is seeing revitalization with trendy cafes and shops opening, and it plays host to the annual jazz festival. But the rest of the area is a fairly typical village with narrow lanes and three–four story buildings with people going about their business, shops, small restaurants, and markets. The area is worth exploring and provides for many Instagramable pics.
Banzang Mountain 板障山
Beishan Village 南屏镇北山村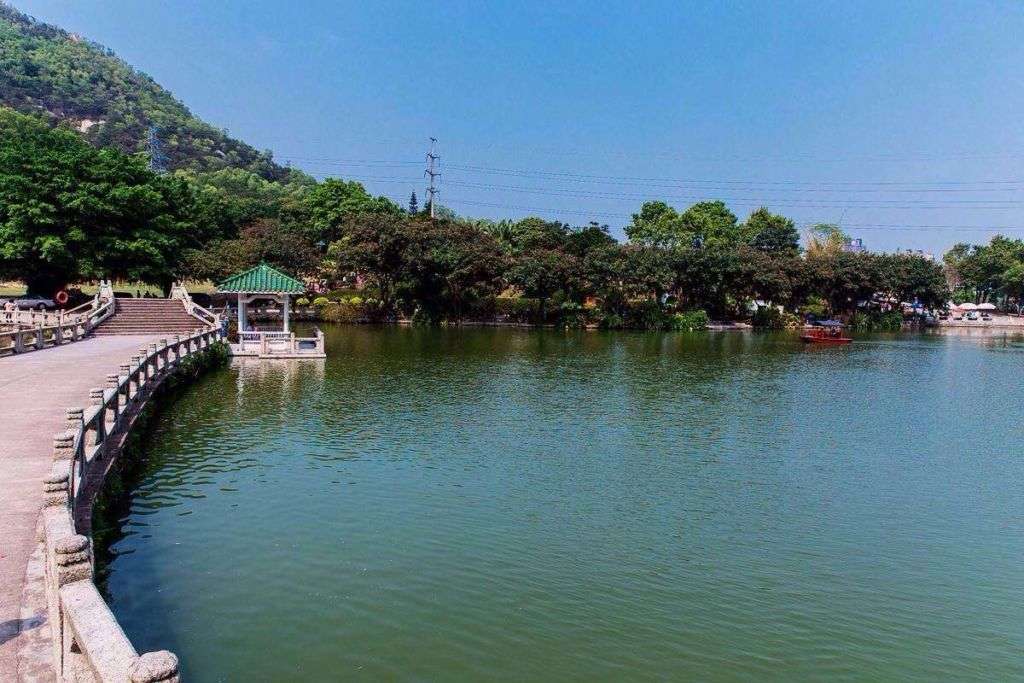 Things to Remember
Violent crime is rare but petty theft, such as pickpocketing, is a reality—especially around the border area. Keep your belongings close and be aware of your surroundings.
We've never had problems with the money changers in the underground mall but if you don't feel comfortable changing money there, withdraw cash from atm machine or change your money at one of the licensed money changers that have started popping up in the area (though the rate won't be as good). Avoid going to an actual bank, it's not worth the time.
Apart from some young people and the better hotels, English still isn't widely spoken.
Taxis are easy to hail and the drivers are mostly professional (although they drive like maniacs!). Most drivers won't understand English, so be prepared to give your destination in Chinese. From point A to point B nearly anywhere in the city, your taxi fare likely won't exceed RMB $30, exceptions being Hengqin or other far-out areas.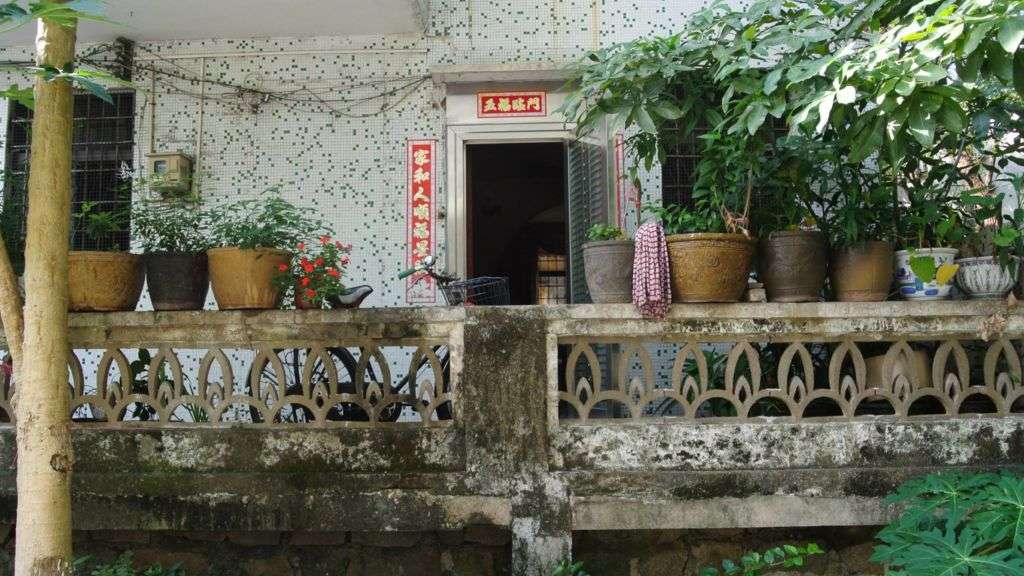 Tags
Related Posts