Goodone is an art, cultural, shopping and food hub inside a warehouse located in Zhuhai which is full of Chinese retro and vintage goodies from the 70s and 80s. It is sited in the colorful area of Beishan which is reachable by car or taxi in just 20 minutes from Gongbei Port. The region is the perfect location for a half-day trip away from Macau. Goodone originally started in Xiamen, and it expanded into Zhuhai October last year. Mr Yang, the founder of Goodone, partnered with the Se brothers, who started creating the Beishan cultural district 10 years ago. The location was chosen because Beishan is home to many cultural events, such as the annual Beishan Jazz Festival. Tang believes that Goodone will bring like-minded people together in the community.
Gorgeously Repurposed
Located inside an old warehouse, Goodone is a beautifully designed space transformed from an old theatre, with architecture that can be traced back to 200 years ago. The building maintains much of its original architectural elements, with the original wooden ceiling structures standing out alongside contemporary touches which allows the natural light and shadow to seep in. Make it a point to visit the original stage and decor of the Beishan Theatre which have also been preserved.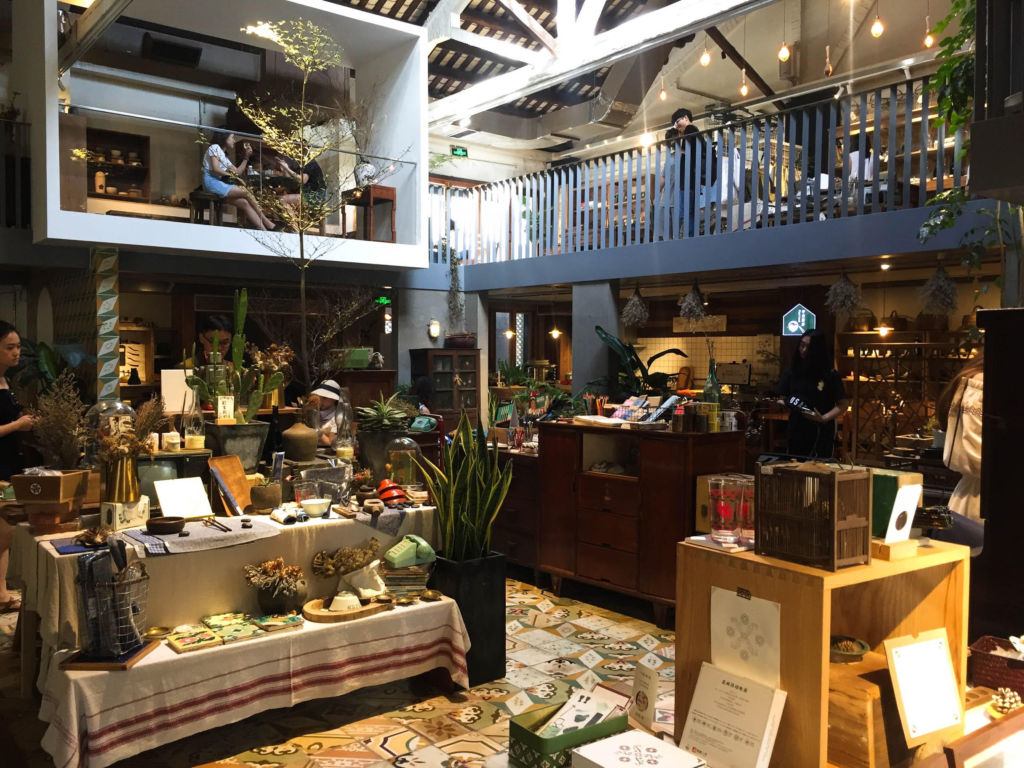 Retro Beauty 
The space is divided into different sections to give one privacy. There is a distinct retro vibe to it – perfect for those cool Instagram shots! There is a nice selection of products for sale, including decorative tiles, tableware, and shirts and vinyl collections. It is fun just to explore each section of the warehouse. There is also artwork, such as paintings and Chinese Calligraphy on the glass windows, which adds to the cultural atmosphere.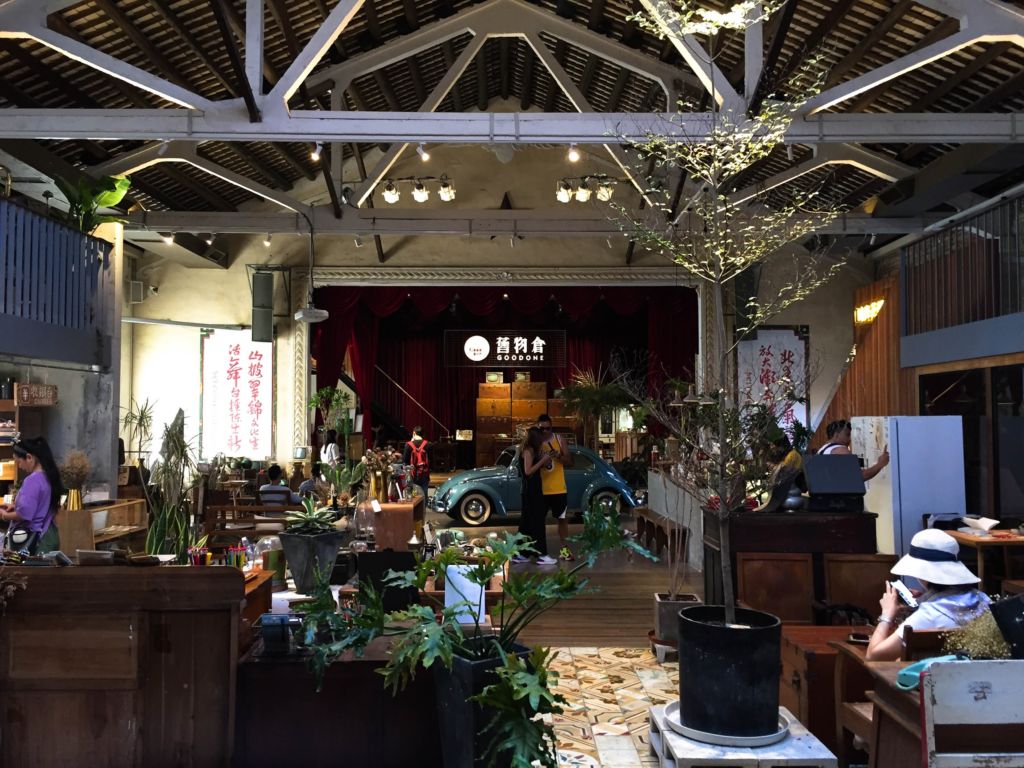 Drink, dine and enjoy
A wide selection of food and drink is also available inside Goodone. Mi Lan Xiang tea is a Guangdong tea with a scent of honey and smokiness that is recommended over ice. With a book or good company, one can easily spend a whole afternoon here. The place is free to visit during weekdays and a mere MOP $10 during weekends. One can even claim the ticket price back if you shop inside. Unfortunately, there are not many English signs, but it is not hard to find your way around. Sitting under the sunlight with a nice cup of tea after a stroll and a look through the inspiring pieces on display is a piece of heaven that is highly recommended. The Beishan district itself also consists of many cafes, boutique shops and restaurants. All in all, a perfect spot for a family or couple day trip.
Goodone Beishan Road, Xiangzhou Qu, Zhuhai Shi, Guangdong Sheng, China, www.cityofzhuhai.com
The Chinese name is 舊物倉 and the address is 珠海市南屏鎮北山村北山正街北五巷13號北山戲院
Opening hours: 11:00am–8:30pm, Monday–Friday; 10:30am–9:00pm, Saturday–Sunday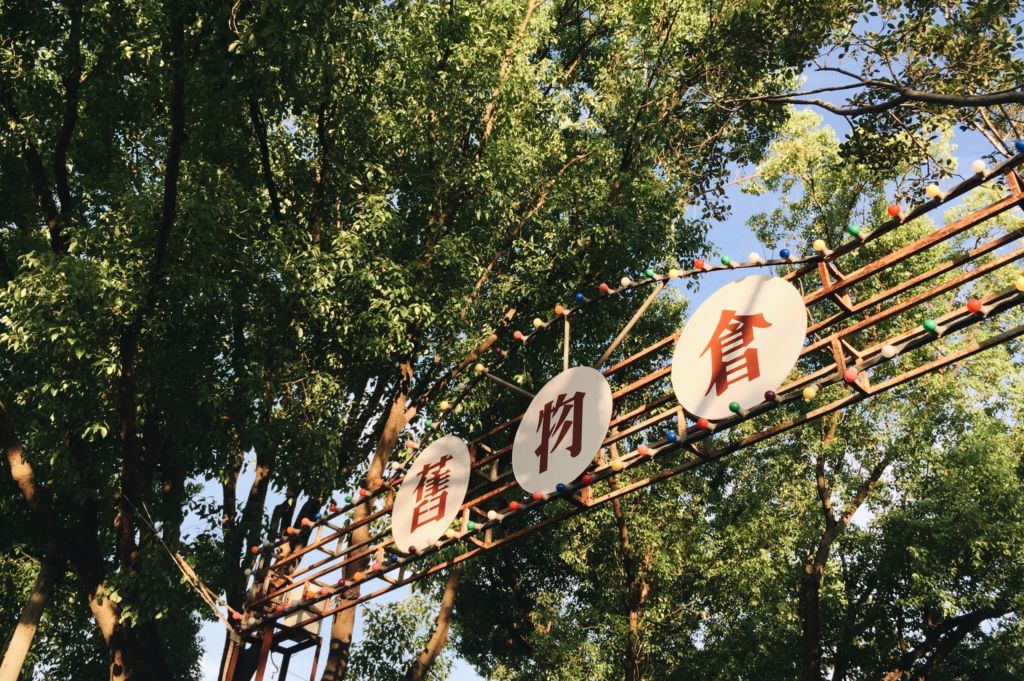 Tags
Related Posts