Glistening on the horizon north of Macau, what is known as the Chinese Rivera awaits. Known as the Pearl River Delta, the ocean glistens blue and the beaches stretch gold, waiting to make your weekend trip perfection. But with a lack of information on the internet, it can be difficult to know where to go, so we have rounded up some of Zhuhai's best beaches for you to visit.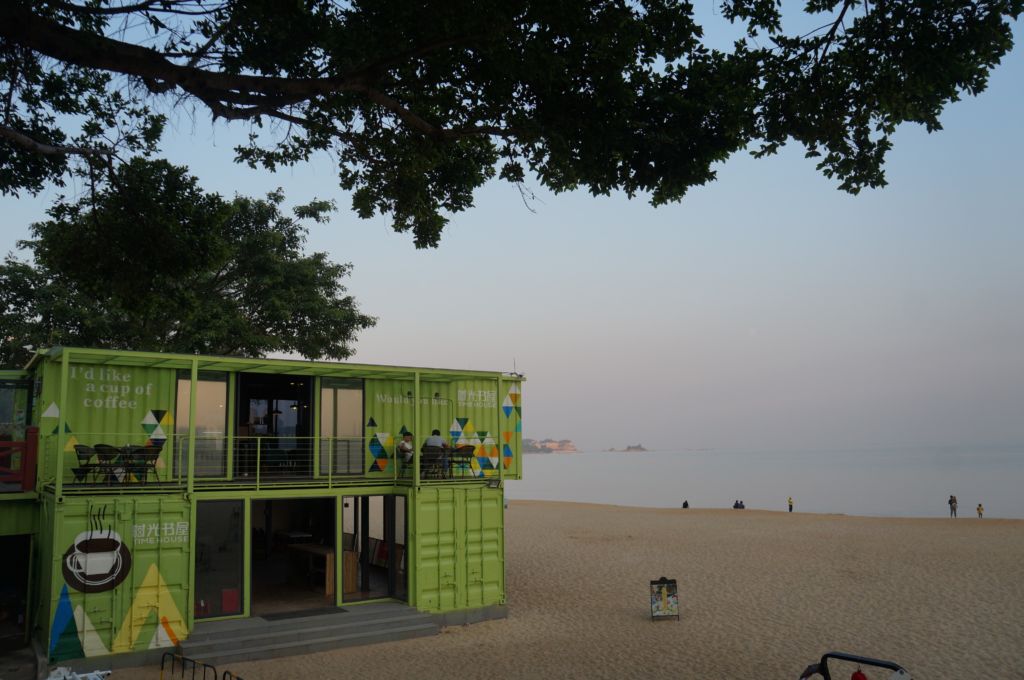 Xiangzhou Beach
This quiet beach is quite far from the Gongbei border (approximately RMB 30–7o depending on traffic) but the journey is rewarded with a quieter beach with impressive sunsets behind a view of the famous Zhuhai opera shells. Not only do you have more space to sunbathe and swim, but there are also quaint tea houses, cafes, and restaurants nearby that you can 'da bao 打包' (take-out) for a picnic on the beach. Time Tea House (found on the edge of the beach has shelves stacked with books if you need to take shade from the sun or watch the evening unfold over the ocean from somewhere more comfortable.
Xiangzhou Beach 59 Shenqian Rd, Xiangzhou Qu, Zhuhai Shi, Guangdong Sheng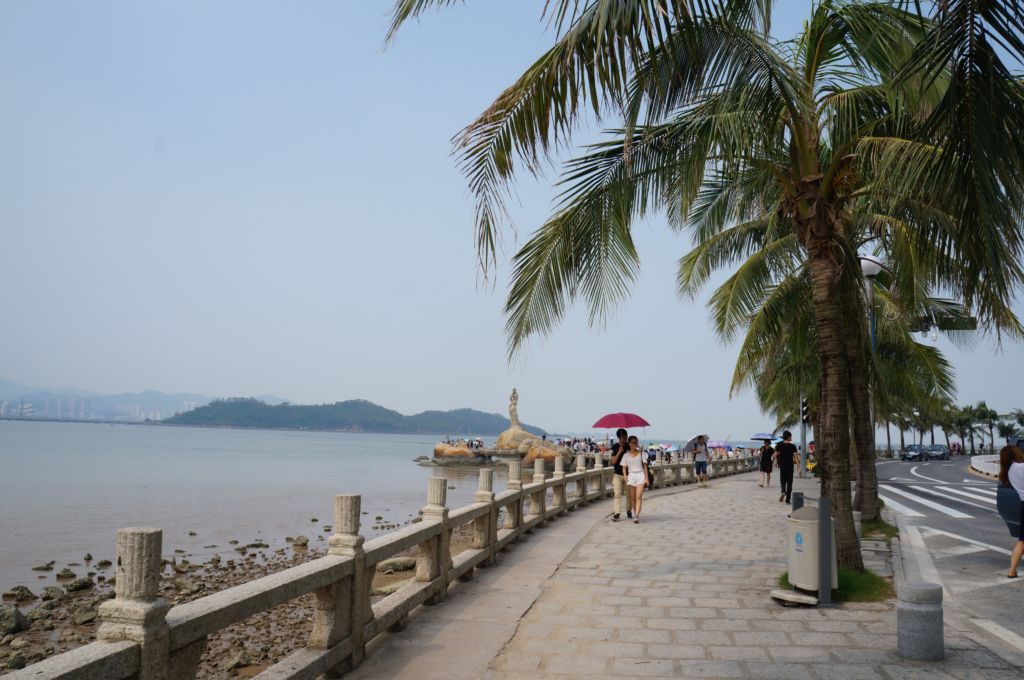 The Fisher Girl
If you love a good touristy day out, The Fisher Girl has to be at the top of your beach day list. The icon of Zhuhai, from a romantic legend that tells of star-crossed lovers–fisher girl and fisherman–fighting for their love, is a popular destination for selfies and pictures. It sits at the edge of a stretch of pebbles and a small stretch of sand which is also just as popular especially on sunny days. There's usually more people than space so we recommend getting there early to secure your spot, but as a lively location, you are sure to not get bored. Jing Shan Park sits directly opposite, another popular Zhuhai landmark with cable cars, hiking trails and well-known for kite flying, that will occupy the attention span of younger travelers. For a full day out with the kids, The Fisher Girl beach has a lot to offer.
The Fisher Girl Statue Xianglu Bay, Zhuhai, China
Jing Shan Gong Yuan (Jing Shan Park) Xiangzhou Qu, Zhuhai Shi, Guangdong Sheng, China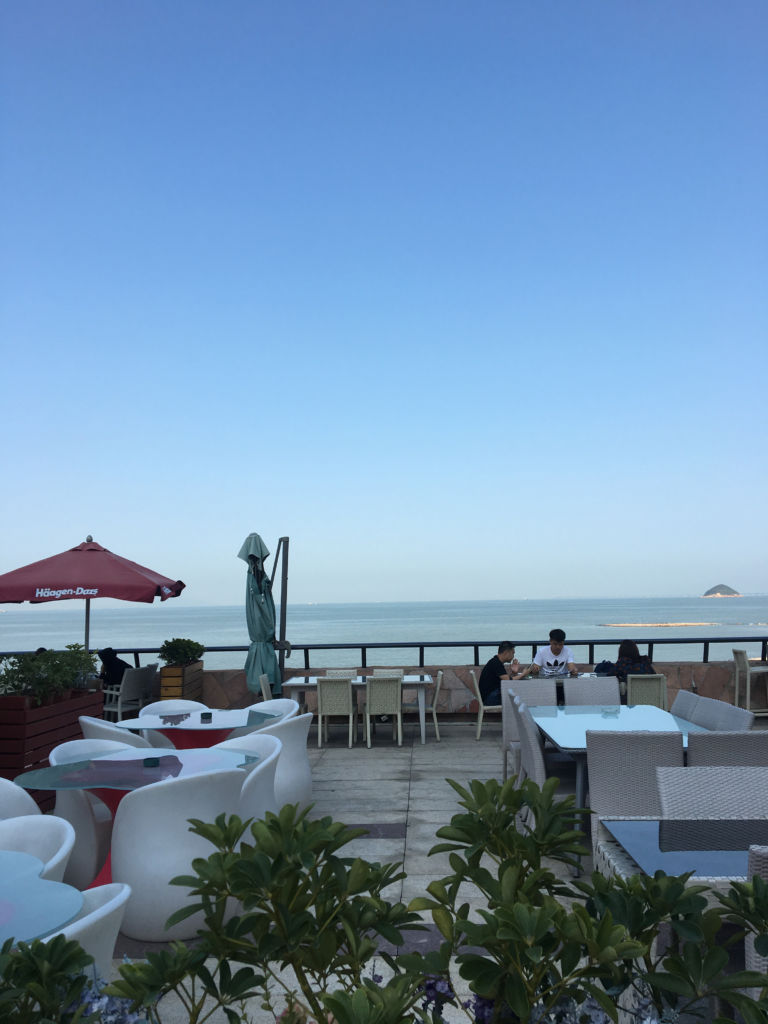 Jida Beach
Right in the central hustle and bustle of the town, this beach is for you if you like lots of amenities on your beach. Not only do you have volleyball nets, a lifeguard and changing facilities on the beach, cafes, bars and restaurants and even a Carte D'or joint on a balcony just above overlooking the ocean, but also just off the promenade you have a whole host of establishments. From authentic Chinese street food to hip 'Mohito and Coffee' bar, this area is a great area to explore. The beach is popular, so again, get there early to secure your space and a local taxi from the border should cost no more than RMB 40.
Jida Beach Qinglv Middle Rd, Xiangzhou Qu, Zhuhai Shi, Guangdong Sheng, 519015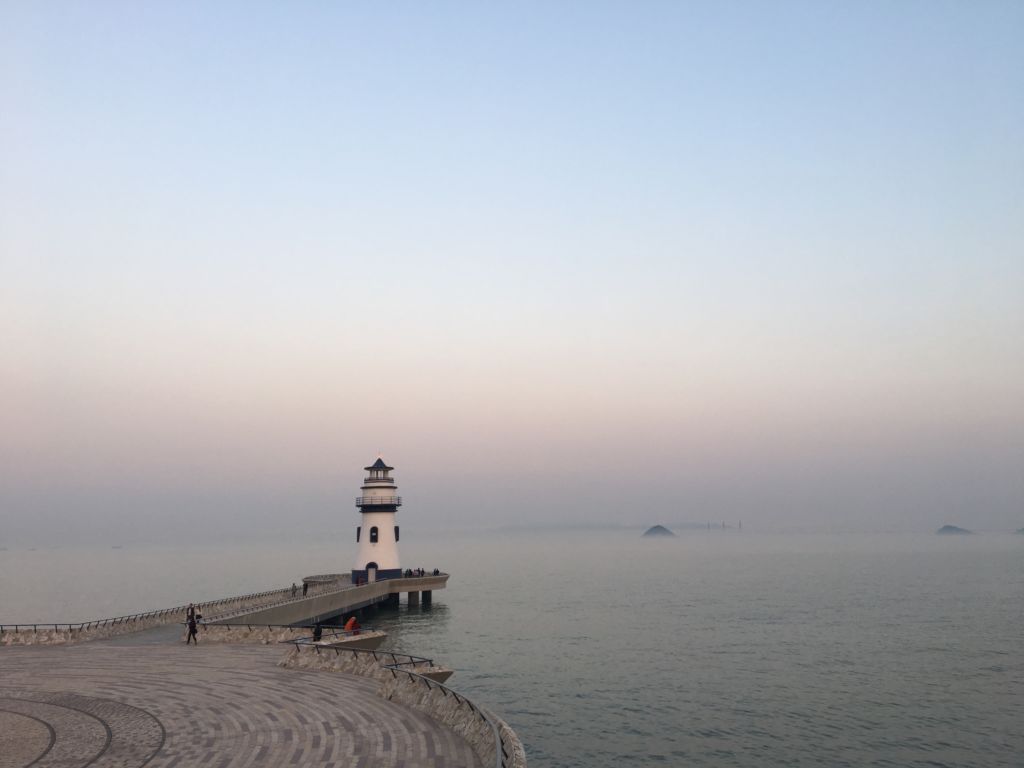 The Lighthouse
Just a little further down from the main strip of Jida Beach, lies the lighthouse. It is well-kept and nostalgically nautical. Not only does the lighthouse provide for the cutest of Instagram uploads, it is also where the beach quietens down. If you are up for a nice scenic stroll, head towards the lighthouse where you will be greeted with more sand space, and undisrupted views.
Jida Beach Qinglv Middle Rd, Xiangzhou Qu, Zhuhai Shi, Guangdong Sheng, 519015
Top Tips
All addresses are nearby establishments. If you're getting a taxi, we recommend downloading Baidu Maps. See our articles on essential apps for China here.
It is not recommended to swim in Zhuhai's waters, due to pollution from the delta, however, some people do. Do this at your own risk.
Always wear suncream even if it's overcast, and drink plenty of bottled water to avoid sun damage.
Tags
Related Posts