The most common thing to do at a tropical paradise may be to lounge around at a beach club sipping on cocktails, but we know that for those who are adventurous travelers, you long for something more. Sri Lanka has an array of wild and wonderful activities and adventures that can satisfy any adventurous yearnings. Here are some activities that shouldn't be missed and extra bits to make your trip to Sri Lanka even better!
Looking out for leopards at Horton Plains National Park
If you enjoy hiking and beautiful landscape, or if you've been on safari and are used to seeing wild animals from the comfort of your jeep, you need to check out Horton Plains National Park. This is the place to be if you'd like to see a whole array of wildlife in their element.
A plateau of montane grassland at an altitude of 2,100–2,300 meters, the forest fog sweeps over the plains giving it a mystical atmosphere, hiding a whole array of biodiversity found only in this protected area in the central highlands of Sri Lanka. It is not uncommon to see the beady eyes of wildlife through the fog, from wild boar and monkeys hiding in the trees to otters and stripe-necked mongoose by the waters. Most excitingly, however, is the chance to see a wild leopard in the flesh. While this is not guaranteed, of course, the recent population boom of sambar deer has meant an increase in the number of leopards living on the plains and sightings have been on growing.
Hiking to World's End
It's impossible to go to Horton Plains without checking out World's End–nicknamed in colonial times for its "end of the world" grandeur (see above image). The most common hiking route takes around three hours and passes an array of creeks, rivers, waterfalls to the infamous World's End–the southern edge of the Horton Plains with a 900-meter steep drop. It is advised to start the trek early, as the fog increases past 10:00am, but on a clear, early morning you could see as far out as the southern coast of Sri Lanka from the stunning drop! For the ultimate adventurous shot, have your picture taken with your legs dangling over the drop but this one is only for those not afraid of heights!
Need to know
You enter the trek through the visitor center, where you buy your ticket for around LKR රු3,000 (Sri Lankan rupees) per person (approx MOP $40). While the chances of seeing a wild animal are high, they are unlikely to get up close. So don't be scared, and definitely don't feed any animals or leave any food or litter on the ground. Due to the mountain fog, hiking past 10:00am isn't advised–as you won't see anything–so make sure you set off nice and early!
How to get there and where to stay
Most people have a driver pick them up from their hotel in the early hours of the morning and wait outside the park–especially as it is only a few hours hike. As drivers are cheap, you can do this from virtually any location, however, the nearest town, Nuwara Eliya, is worth a night or two-night stay if you have time. Nicknamed "Little England" for its quaint bungalows, check out The Grand Hotel–an iconic colonial building where you can enjoy a traditional English high tea and relax in the spa and luxury pool. A perfect way to rest those tired legs!
Horton Plains Horton Plains National Park, Nuwara Eliya, Sri Lanka
The Grand Hotel No. 05 Grand Hotel Road Nuwara Eliya, Nuwaraeliya 22200, Sri Lanka, thegrandhotelnuwaraeliya.com
Catching the waves at Arugam Bay
In addition to stunning hikes and nature, Sri Lanka is becoming more and more popular as a surfing destination because of its huge swells and laid back culture. Arugam Bay is one of the most popular spots to get your surf on! The east coast on which it sits has a different season to the west, with the best months to visit being July, August, and September. With an array of beach bars and surf schools all along the coastline, you will not be short of places to rent a board or wet suit. In return, you will be graced with huge waves and a surfer's delight. The wind swings onto shore after midday and stays until dusk, so make sure to get up early for a refreshing morning surf or swim. The main three surf spots are Elephant Point at the south end of Arugam Beach which is popular for beginners, Whiskey Point and Peanut Farm–two options which have big swells for the more experienced and adventurous surfers.
Need to know
The waves can be quite big, so for less experienced surfers, stick to Elephant Point. Remember that the east coast season is the opposite of the west coast, so traveling to Arugam Bay outside of May–September you are likely to find everything shut.
How to get there and where to stay
Being on the east coast, Arugam Bay is a little harder to get to, around a six-hour drive from the capital, Colombo, and around three hours from the southern towns of Marissa or Unawatuna. Most people hire a driver for the duration of their trip. As for a place to stay, the north of the bay is quieter while the southern side is right in the action. We think you won't be able to help but love the Jetwing Surf, a luxury eco-friendly hotel. Their wooden cabanas are anything but basic, in a unique stay that will take you back to nature, with an infinity pool, yoga on request and a favorable location right on the beach.
Jetwing Surf P20, Kottukal Road, Hidayapuram, Pottuvil 32500, Sri Lanka, +94 6320 30300, www.jetwinghotels.com
Hiking to sunrise at Adam's Peak
This is one of the most mindblowing adventures you'll have! With multiple religions claiming that a mysterious footprint found in a rock at the top of the mountain belongs to a religious icon–Adam for Christians and Muslims, Buddha for Buddhists and Hanuman or Shiva for Hindus–this hike is a pilgrimage taken by many Sri Lankans many times. But don't less this fool you into thinking it's easy because the grueling six-hour hike is scarily steep with some 5,500 steps. It is most common to start in the dark of night, at 1:00 or 2:00am, guided only by a quaint array of fairy lights hung outside tea shops and market stalls selling everything from hats and gloves to sugary treats, playing music through tiny speakers to keep spirits high. You may question your ability to keep going many times, or vow to yourself to start going to the gym more with each shortened breath but don't be disheartened; it is hard work for everyone but reaching the peak will be so worth it. Reaching the peak at 6:00 or 7:00am, you will look out over stunning mountains as light slowly starts to break. Everyone there–including children and old people who you can't help but wonder how they managed the climb to the top–is silent for a moment as the sun rises and an orange glow floods the sky.
Need to know
Comfy shoes are a must, of course, but be aware that as you enter the top you are required to go barefoot as a mark of religious respect. Wear shoes that are distinctive so you can recognize them easily. No matter what time of year you go make sure to start with some warm clothing as temperatures can drop at such a high altitude. Always take plenty of water and suncream.
Being a religious pilgrimage, it can get very busy at peak times (summer) especially during the weekends and on religious holidays. If you want quiet time, try to visit during off-peak times, weekdays and especially avoid the full moon! However, if your voyeuristic side wants to witness the religious pilgrimage (people walking barefoot is common!) just be prepared for large crowds and queues to get to the top.
How to get there and where to stay
Being a very small and traditional village, most people don't stay in the village at the foot of the mountain–Nalluthanyia. Instead, they have a driver wait at the bottom of the trail to take them to their next destination or the train station straight after descending. Should you wish to explore the area, however, which has lush green tea plantations and magical hidden waterfalls, there are a few properties to consider. Hugging Clouds Guest is a contemporary designed establishment with a homestay atmosphere. An open kitchen where you can see your dinner being made adjacent to a stunning glass wall at the restaurant overlooking the nature reserve and informal tuk-tuk tours to take you to waterfalls and other adventures are just a few of the property's perks.
Adam's Peak Sri Pada, Nallathania, Sri Lanka
Hugging Clouds Guest Nallathanniya, 22070 Adams Peak, Sri Lanka, +94 5220 55529, www.facebook.com/Huggingguest
Hang out of a train from Kandy to Ella
This one goes against everything your mother ever told you about safety, but it's the classic tourist Insta shot when visiting Sri Lanka and a great way to get an adrenalin rush for the adventurous at heart. The train from Kandy to Ella is well known as one of the most beautiful train rides in the world. Built-in 1864 to transport goods, the tracks pass tea plantations and villages, forests, and jungles that will take your breath away. With no doors on the carriages, many tourists lean outwards, letting the wind rush through their hair as they pass the stunning scenery while posing for a cheeky picture too. If you travel everywhere else by private driver, this is the one journey worth giving up the air-conditioning for!
Need to know
While the train moves slowly and many people do this every day, take precautions to make sure you are safe. Always hold onto a handrail and never lean out if the train is overcrowded. First-class train tickets cost around MOP $60 which you can buy from the station. For a more authentic experience, try the second class tickets for around MOP $8–you won't be guaranteed a seat but you'll definitely have a fun experience. The journey lasts around seven hours, with trains leaving Kandy railway station at 8:47am, 11:10am, 5:00pm, 3:30am according to timetables in November 2019. The 11:10am train is usually the most popular so try getting to the station early for a quieter experience.
Kandy railway station William Gopallawa Mawatha, Kandy, Sri Lanka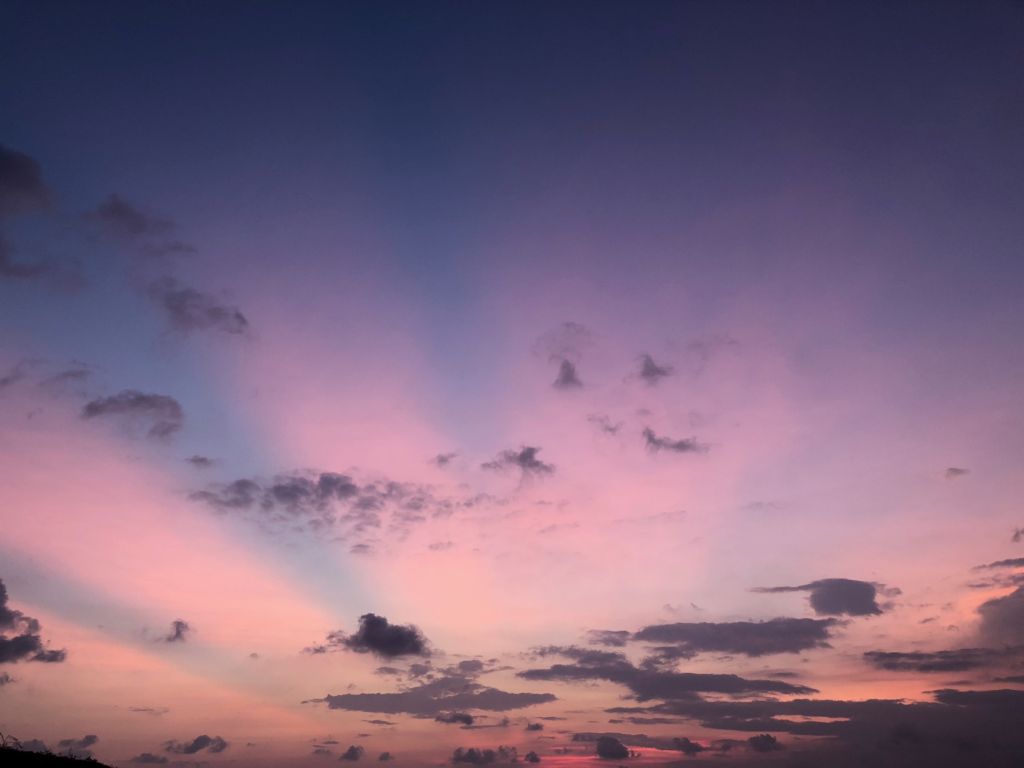 Sri Lanka Travel info
Return flights from Macau to Colombo are approx MOP $3,000–4,000 with The Flight Centre
Visa restrictions do apply to Sri Lanka though most countries can obtain a visa on arrival, check www.srilankaevisaonline.com for up to date information.
Most people book a driver and plan an itinerary. There are many companies that provide this service; Blue Haven Tours & Travels, Aitken Spence Travels, and Columbus Tours Sri Lanka are just a few. They all vary in price so choose one that fits your budget. Make sure to arrange your itinerary, car preference, and which airport you'd like to be picked up from.
Sri Lanka is a religious country where women tend to dress modestly covering their shoulders and knees and men are unable to enter any religious sites with knees on show.
Having an Asian vacation? Check out these great hotels to stay at on your journey through Asia!
Tags
Related Posts