With the triumphant return of the Wonderfruit Festival in 2022, excitement is building among festival-goers, especially because Wonderfruit Festival 2023 is making its comeback!
After a long-awaited hiatus of almost three years due to the pandemic, Wonderfruit Festival made an electrifying comeback in 2022. The festival-goers, free from masks and worries, reveled in the vibrant atmosphere that had become synonymous with Wonderfruit. Macau Lifestyle caught up with Wonderfruit 2022 attendees to gain insights into their experiences, and one thing was made clear: Wonderfruit's magic has not faded.
Valerie, a 31-year-old lawyer/consultant from Hong Kong, described the collective sentiment from the 2022 edition by saying, "You could feel and see that everyone was over-excited to be there, surrounded by people, mask-free, worry-free, as it used to be." Last December's festival held great significance, as it symbolized a rekindling of the spirit of togetherness and celebration after the pandemic.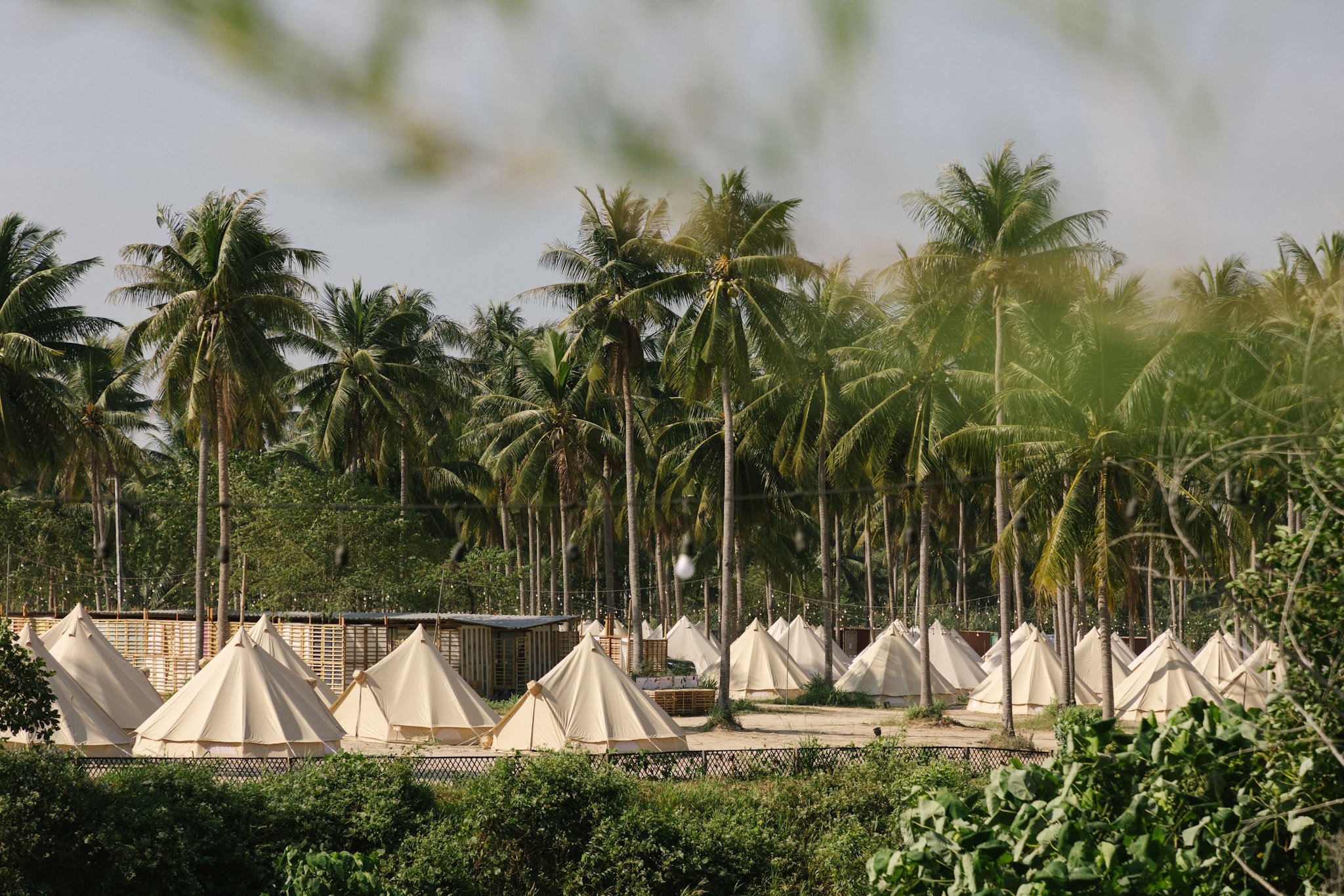 Meet the Wonderers: Getting to the festival
Wonderfruit 2022 drew attendees from various corners of Asia, each with their own unique journey to the festival grounds. Alex Nude, a DJ and Music Producer, flew from Hong Kong to Bangkok where he rented a car for the two-hour drive to Pattaya. Valerie opted for the convenience of a pre-arranged driver.
Caterina, Sales Director of an Italian tiles manufacturer, chose a Grab Taxi from Bangkok to Pattaya. Raj, an Asia Partnerships and BD Lead from the Philippines shared his straightforward experience of pre-booking a van for transportation after landing from Manila.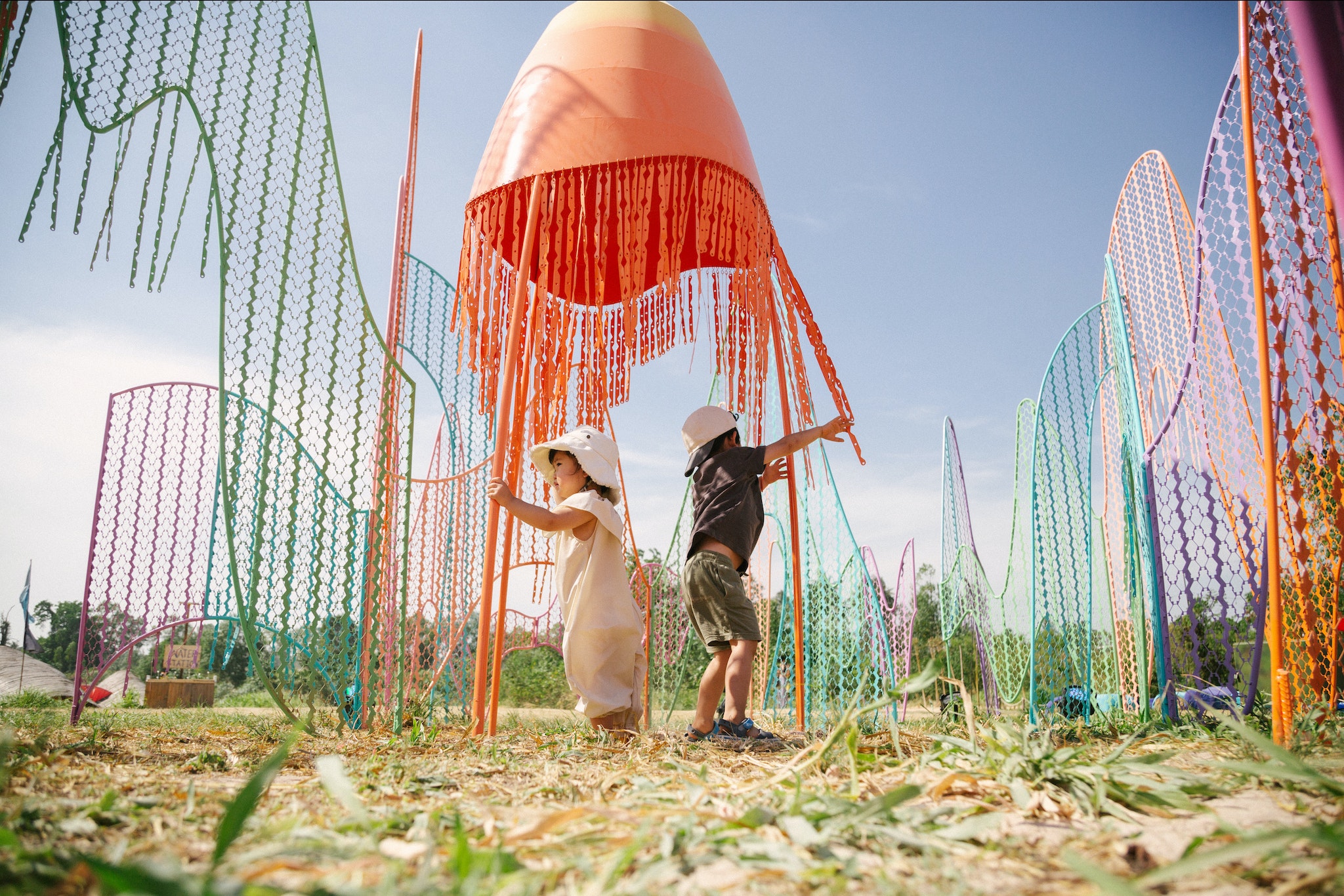 Kaleidoscope of experiences
Among those we spoke to, Wonderfruit surpassed expectations with its kaleidoscope of experiences. Valerie, who bought her ticket based on friends' recommendations, said, "It was a riot of colors and sounds." She was impressed not only by the wide variety of music genres but also by the festival's impeccable organization, with well-maintained toilets and a diverse selection of food options.
"There was so much going on," said Alex. "I thought the festival was impactful from a design perspective, but also from a programmatic perspective. There were so many activities but not enough time to do everything in a good way. You always felt like there was something new to discover." He also appreciated the massage areas in case your feet hurt from walking and dancing.
Raj noted a significant improvement in the organization compared to his previous visit in 2019. However, he observed that the increased attendance made certain areas feel slightly more crowded. Nonetheless, the festival's overall impact remained positive.

Highlights
Valerie highlighted three standout aspects of Wonderfruit: the music, convenience, and the multitude of activities available. Alex emphasized the joy of exploring different stages and performances, immersing oneself in the unexpected.
"The food was fantastic, Thai and regional flavors dominated and that's always good. Sticky mango rice at midnight, it doesn't get better," said Alex. From an artist's perspective, Alex was grateful for the opportunity to work with creative people in Asia to bring something special to his adopted region.
For Alex, Wonderfruit 2022 marked his first performance at a music festival in Asia. "It was an incredible experience for me, celebrating the end of Covid with our Hong Kong crowd, as well as the rest of the region in a way we haven't been able to do since 2019." Playing on the Polygon Live stage with its 3D virtual-reality sound technology, Alex says he felt as though he were piloting a spaceship made of light and music.
Caterina's top experience was the sunrise session at Solar Stage. "After that, it was the rejuvenating gong bath and the incredible costumes worn by festivalgoers–those really set the tone and create a festival vibe," she said.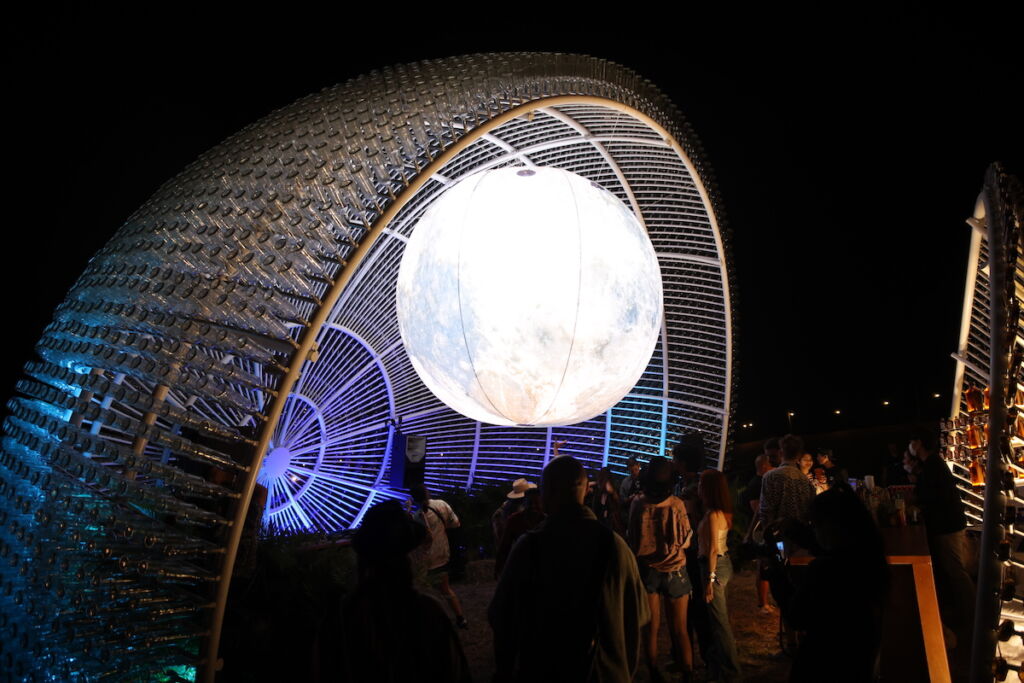 Improving the experience
While Wonderfruit impressed on many fronts, constructive suggestions were offered to enhance future editions. Valerie urged for better crowd control during peak hours to ensure safety. Caterina requested clearer signage to indicate the location of restrooms and offered the idea of incorporating an open-air cinema into the festival's program.
"I can only think of improvement in the mobility and logistics aspect," said Raj. "At certain times, exiting the venue was challenging, made worse by the transport operators capitalizing on the situation."
Returning to the festival
Valerie is eager to return to Wonderfruit, having already made plans with friends. Alex and Raj also hope to make it this year if work allows.
Caterina, a seasoned Wonderfruit enthusiast, spoke of her love for the festival's unique spirit, safety, and continuous improvement over the years. However, she mentioned the challenge of the festival's timing, falling close to the busy Christmas holiday season.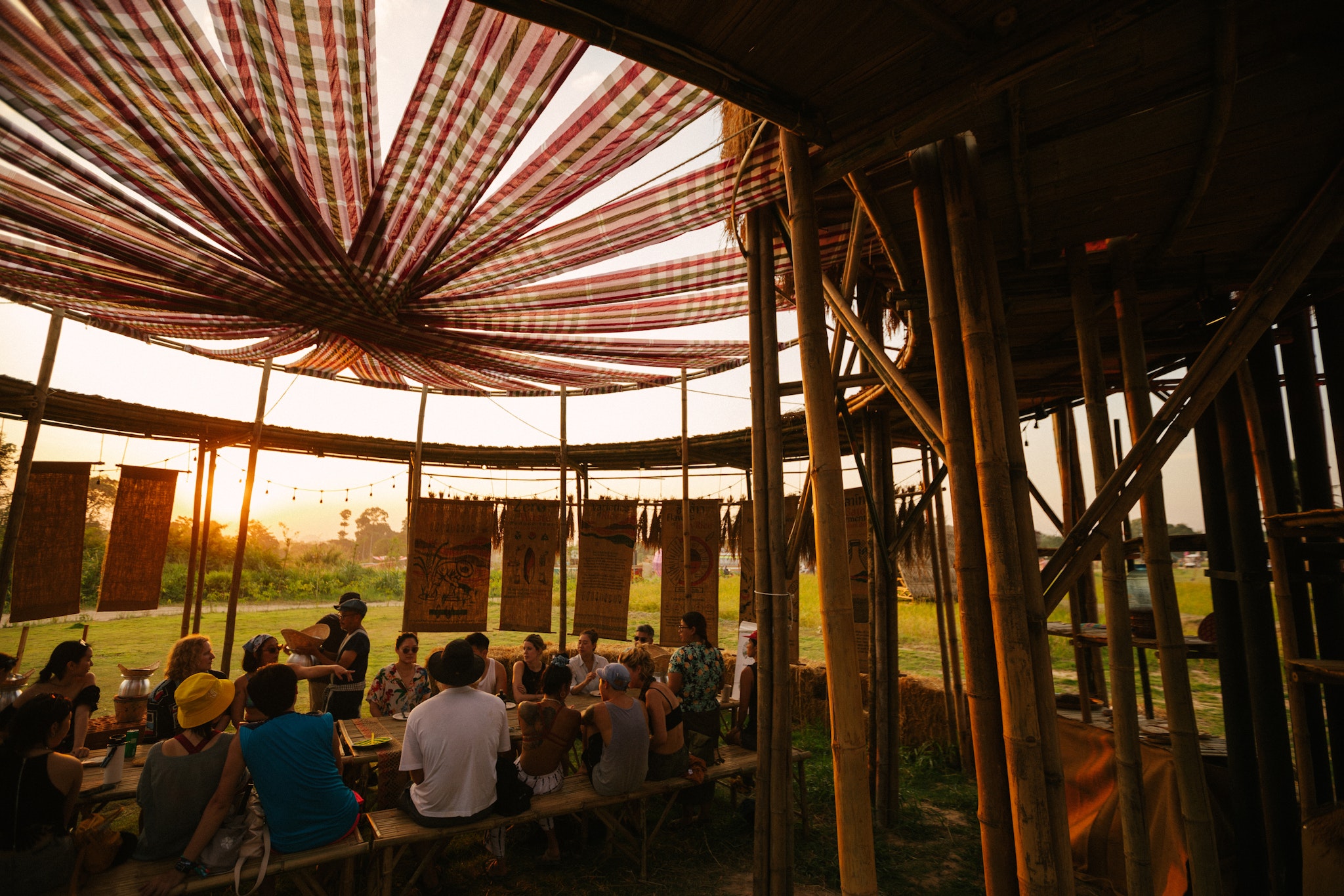 If I could do it differently…
"I would try and get to the festival earlier in the day to try out some of the workshops and classes," said Valerie.
"I would definitely try to go to a sound bath and see other performances," said Alex. "Last year I was able to catch Crépuscule by Visual System which had an awesome percussion act. I'd love to try some workshops as well, breathwork sessions, Wim Hof Method Ice baths… I love those."
Raj also wished to allocate more time to explore the diverse activities available at Wonderfruit from kite making to Lanna dancing classes.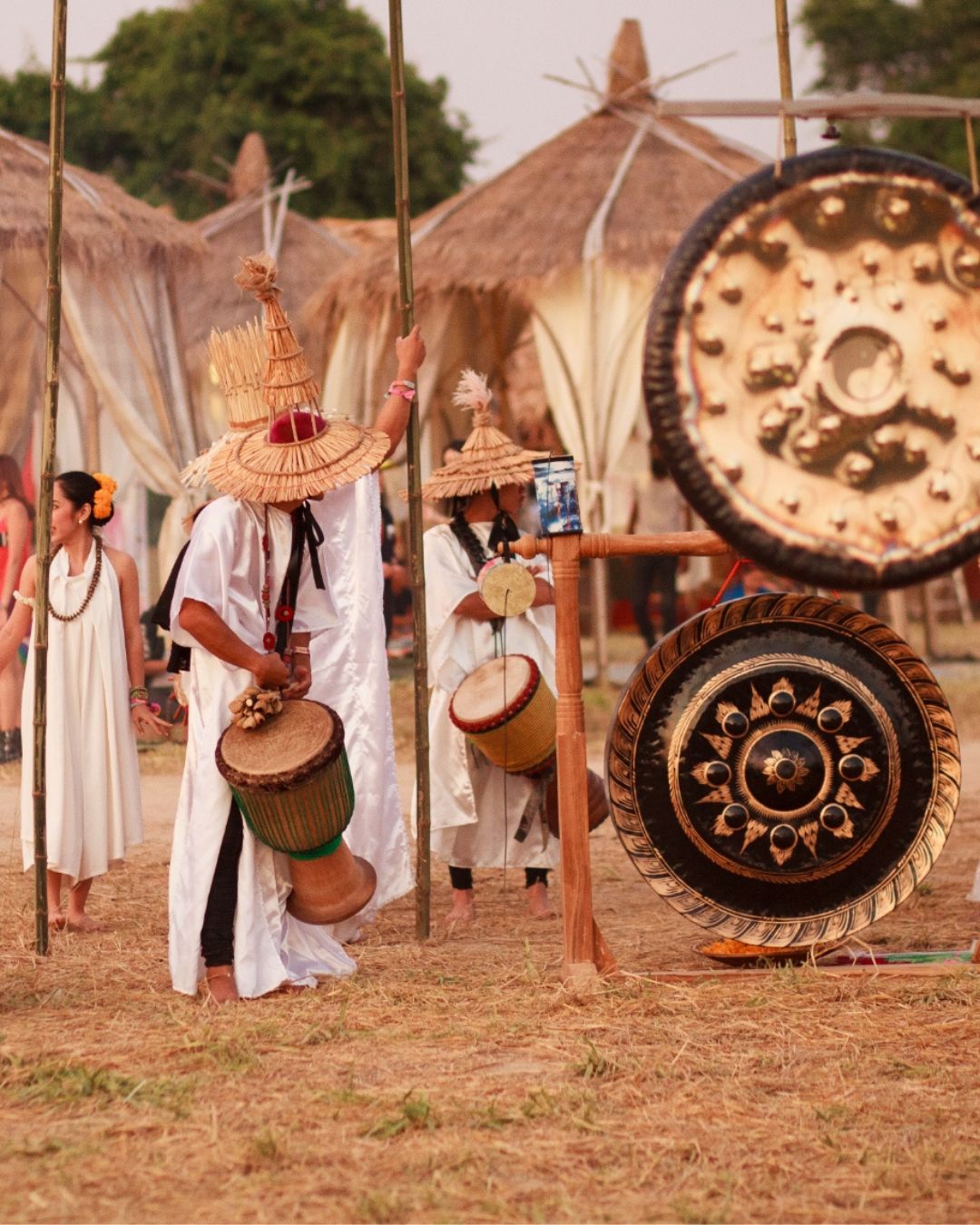 Advice from the Wonderers
Valerie recommended experiencing at least one sunset-to-sunrise session while urging attendees to pace themselves throughout the long weekend. "Bring a bag big enough to hold the Wonderfruit cup or a bottle of water," she said. Additionally, Valerie emphasized the convenience of hiring a driver to ensure stress-free transportation, especially after late-night sessions.
Alex encouraged visitors to approach Wonderfruit with an open mind. "Stay hydrated, bring your own water bottle, explore the festival at your own pace, and don't try to do everything all at once," he said. Alex also suggested finding the right crew to experience the festival with. "Get some good rest to have enough energy throughout the entire festival," he adds.
Caterina recommended considering the camping or glamping options to fully immerse oneself in the festival's day activities, including yoga, gong baths, and workshops.
"Appreciate all the different types of music and be friendly with people you cross paths with," suggests Raj. "Make sure to bring rehydration salts and enough cash with you in case you need it for the ride home, wherever that may be."
From the enchanting music and diverse activities to the warm community it fostered, Wonderfruit brings back the magic of an Asian-flavored music festival.
---

Wonderfruit Festival 2023
Wonderfruit 2023 is back and time to rev up those clicking fingers and grab your tickets! The Full Pass grants access to a five-day event featuring over 99 hours of continuous programming, including art installations, workshops, wellness activities, talks, food, and live music performances.
When: 14–18 December, 2023
Where: The Fields at Siam Country Club, Pattaya, Thailand
How much: Full Pass – THB ฿8,900, approximately HKD $2,000
The Public Sale commences at 6:00pm BKK (GMT+7), 14–17 June, 2023. Get your tickets here.
Tags
Related Posts