MGM Macau introduces a new indoor garden concept with the theme "Beauty in the Air".  The brightly colored setting is the picture-perfect spot for families and friends to spend quality time together.
The European inspired atrium is embellished with designs based on nature and flowers much adored by all. Known for artistry and entertainment, MGM has created, "Beauty in the Air," in collaboration with American maestro of oversized visual display art, Stephen Stefanou.  The spacious atrium is stylishly decorated with more than 110 oversized butterflies and 17 flowers of four different types such as; Crocuses, Anemones, Iris and Sunflowers that are all made of synthetic glass. Six custom-woven loungers make the bulbs of the flowers, offering guests cozy swaying pods to take a moment to enjoy the scenery.
Upon creating this colorful garden, Stephen Stefanou said, "I've been collaborating with MGM both in Macau and the United States for many years and I've always enjoyed the synergy, creativity, and innovation that spur among our teams. This is my first time to create an interactive piece of art that enables people to sit down and relax, and it makes a delightful enhancement to the Garden. Ultimately, we wanted to fill the space of Grande Praça with colorful installation art pieces that remind guests of the magical, amazing feeling as if they were children again when they see decorations that are so large in size." 
Make sure you drop by and enjoy a quaint time at Grande Praca. Whether you want to try the afternoon tea set at the Grande Praca Cafe or sample a lavish meal at Aux Beaux Arts restaurant, cherish the moment and don't forget to take photos of the magical surroundings!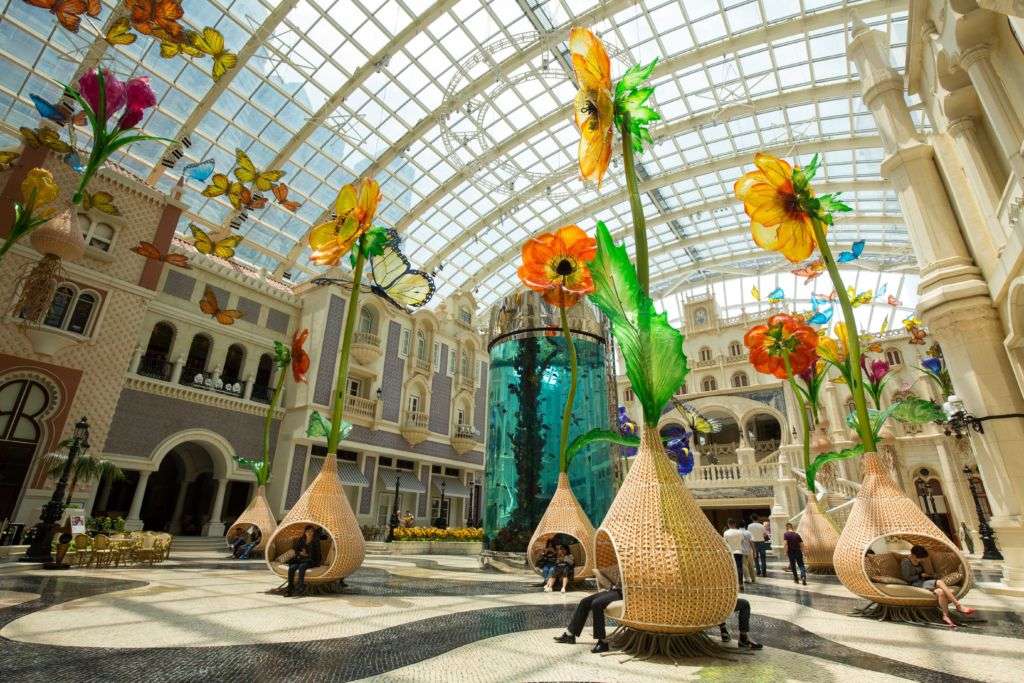 Grande Praça MGM Macau Avenida Dr, Sun Yat Sen, Nape, Macau, +853 8802 8888, www.mgm.mo
Tags