Oh, December! The most anticipated month of the year, when our city is full of festivities for families and friends. In just a few days, it's already Christmas! And it's not just about gift giving and celebrating by eating out or traveling away, there are plenty of things to do in our little lotus city without spending a single pataca. Because it is true—the best things in life are free!
Visit AMOR—Macau Locations
Now in its third year, the Macao light festival has been a famous attraction for both tourists and locals, a platform for taking beautiful photos perfect for your social media. It also has a small rundown of shows held in different places, including Senado Square with gorgeous changing neon light colors decorated around the plaza and a beautiful Christmas tree located in the center. We also recommend other locations of the festival, with each location having a different theme and particular colors.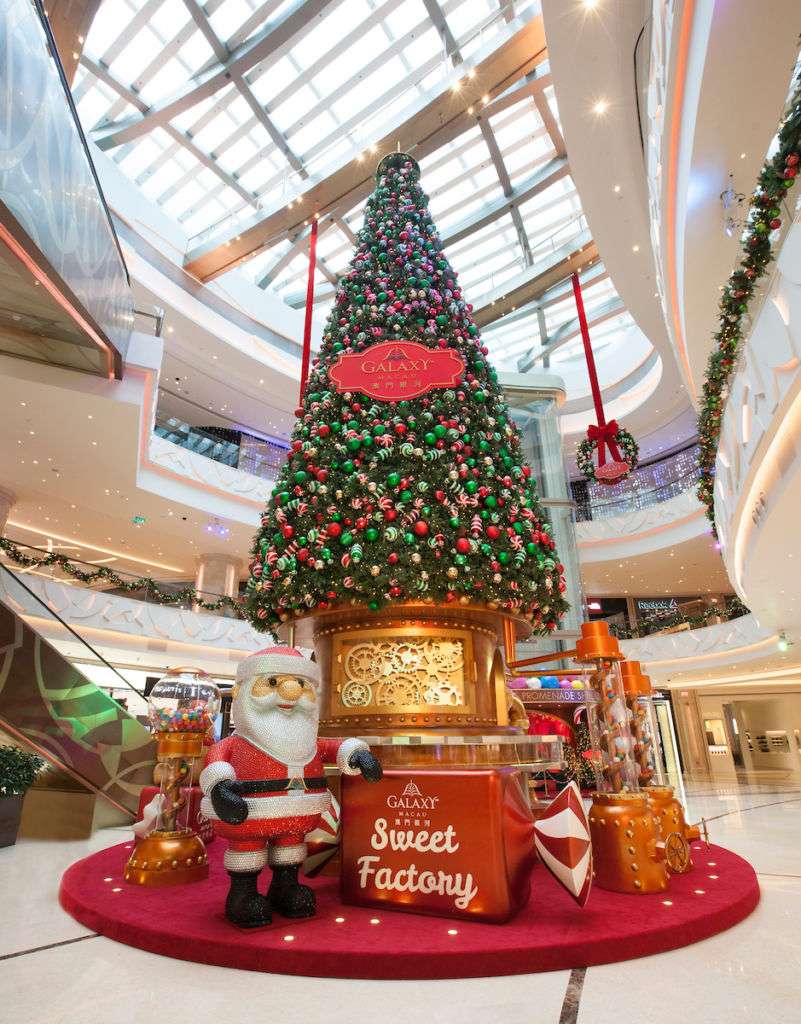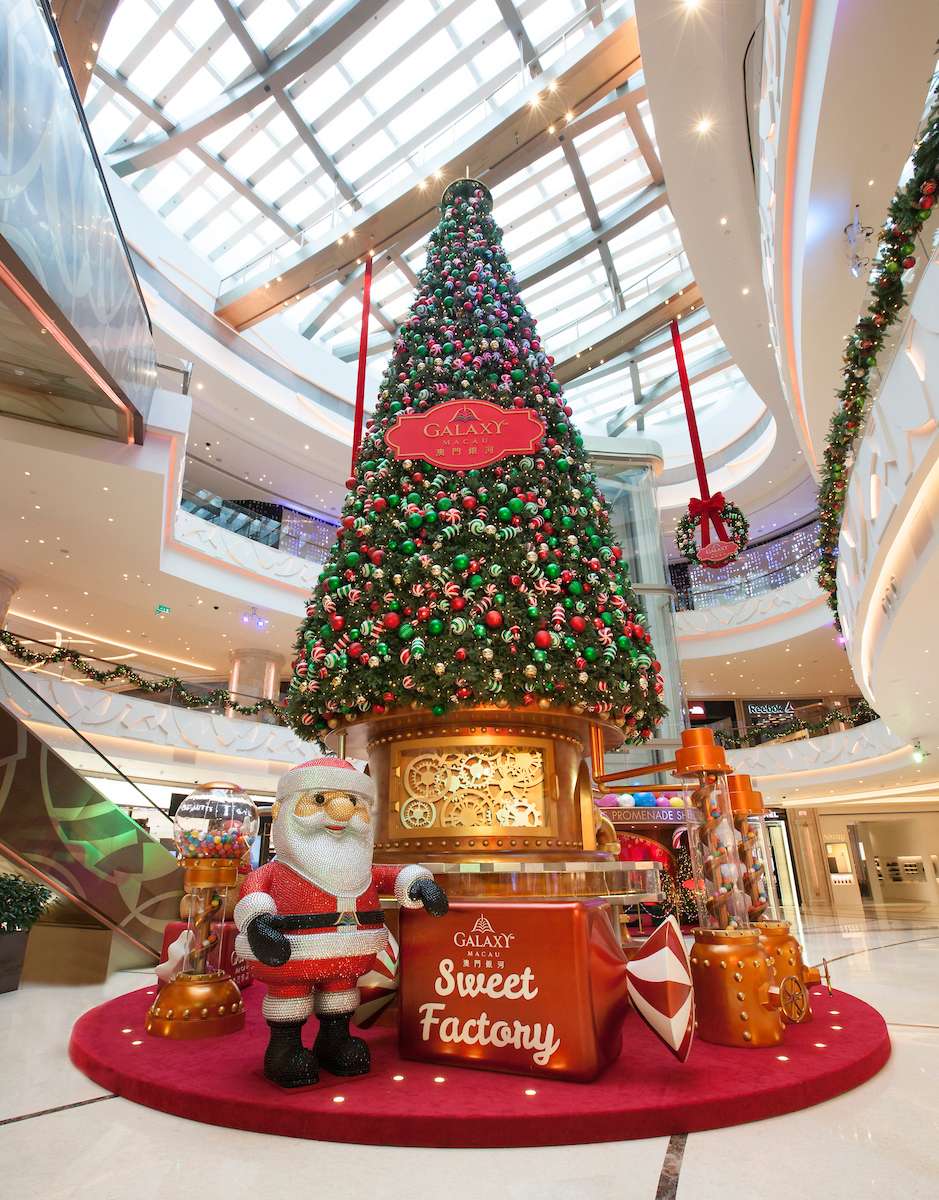 Christmas Tree Hopping
The most well-known symbol this holiday is the Christmas tree. Unfortunately, since the majority of Macau's houses are apartments, it's impossible to fit a large pine tree. But fret not, for Macau's luxe hotels have some of the most gorgeous, and Instagram-worthy, trees. Stop by for a snap at Galaxy Macau, The Ritz-Carlton Macau, Banyan Tree, and Sheraton Grand Macau for some tree hunting or check out our previous article on the most beautifully decorated trees in Macau as a guide. Draft a list of places to find the best-looking trees in the city and don't forget to take some photos, some may look familiar but remember, not all trees are the same the second time.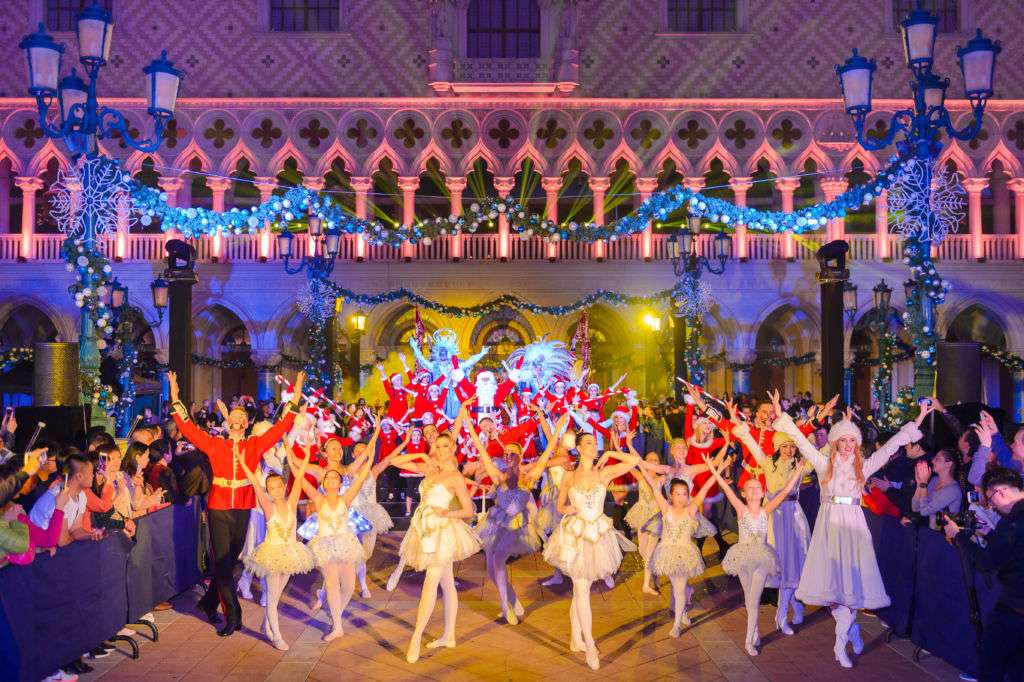 Christmas Shows and Parades
The Venetian Macao is hosting a spectacular show at the outdoor area from the main lobby where you can witness the Magic of Christmas this season with 3D lightings and sound performances definitely a sight, especially for children. The magnificent display accompanied by a medley of music will stir your festive spirit. The Galaxy Macau runs a grand Christmas parade for the most of this December—be sure to check it out as it is really a sight to see. Also, watch out for mini shows and parades themed with this year's celebration which you may catch while on the hunt for Christmas trees at the hotel resorts in the city.

Christmas Mass
Rooted deeply in the Portuguese reign over Macau, Christianity is intertwined with Macau's traditions and culture. You can find at least one Catholic Church in every area and beautiful to behold for a serene prayer. Masses are provided on weekdays and Sundays. Observe the Christmas tradition of commemorating the birth of Jesus Christ. You can check out the schedules and other details of masses with our 5 Beautiful Catholic Churches in Macau.
Window Shopping
Can you even get tired of window shopping? This may be more relatable to you girls, but anyone can find enjoyment in looking at merchandise. It's sometimes frustrating when you promise you will just "look" and in the end, you find yourself walking out of a store with at least one or two items in hand. We can't say we've never done this before but you don't necessarily have to buy on the spot. Just looking might help sort out your Christmas gift ideas. You may even stumble on a great deal.
---
When: 7pm–10pm, December 3–31
Where: Ruins of St. Paul's, Senado Square, Anim'Arte Nam Van, Nam Van Lake Nautical Centre, St. Lazarus' Parish and Camões Garden also at Taipa Houses Museum
How much: Free admission
For more details please visit Macau Government Tourism Site
Tags