You haven't seen anything like HUSH!! And this is more than just the music—fashion, art, and culture unite in one splendid setting at Hac Sa Beach.
With a goal to create and promote local creative products, art and design work, fashion trends, entertainment, and local cuisine, The Village Flea Market is the first cultural and creative indoor flea market in Macau. For the very first time, HUSH collaborates with The Village Mall to bring a beautiful blend of creativity to the seaside.
The Village Flea Market will transform into HUSH!! Village, highlighting special features and unique experiences to guests and revelers—local hand-made jewelry, music products, vintage clothing, interesting handicrafts, special foods, and more. Walk your way beyond the main stage with our guide to the festival grounds.
Might we suggest you head to the shops first?  Stroll the stalls representing the city's coolest outlets.  Local artisans and food and drinks stalls line the area offering up all manner of gems.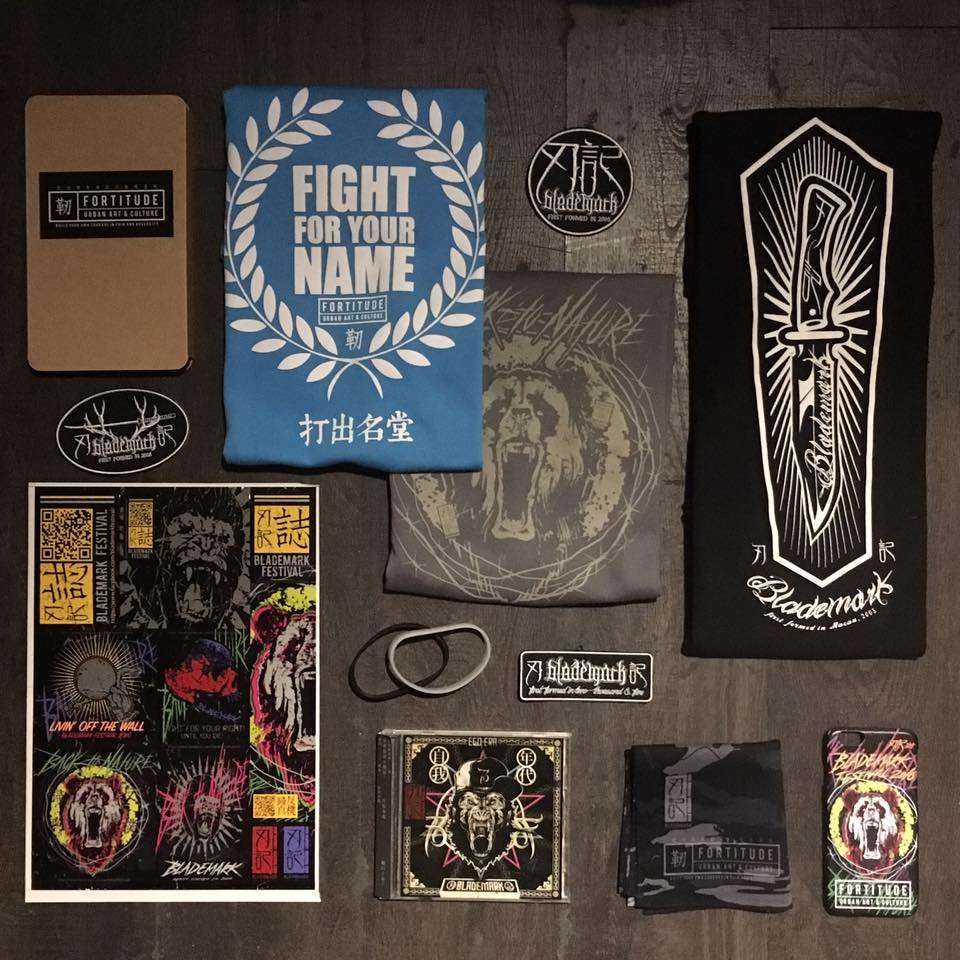 Fortitude Urban Art & Culture
Just about the coolest stuff you'll ever discover can be found at this stall. Designs by Macau artist Fortes Pakeong Sequeira, who is also a vocalist in Blademark—a talented creative in every way. Clothing including t-shirts and jeans, graphics, graffiti, paintings, backpacks, books and CDs.
Yu Kei Dragon Beard Candy
A story about the taste of tradition. Mr. Yuen is the owner of Yu Kei Dragon Beard Candy. He originally did business near the Red Market around 40 years ago. Later on, he moved his store to the Three Lamp area. Keeping the tradition of handmade candy alive has been a challenge. Now that he has retired, he has passed his skills to his son, Kenny Yuen, who continues his legacy. Luckily, we can still try this traditional delicacy in town and at the HUSH!! Full Music.
Taste the traditional flavor of the Dragon Beard candy, which is made of peanuts and sesame. Try something different with two new candies, using durian flesh and ice cream inside the classic candy. They are served cold, and are simply the best treats for the festival you could have.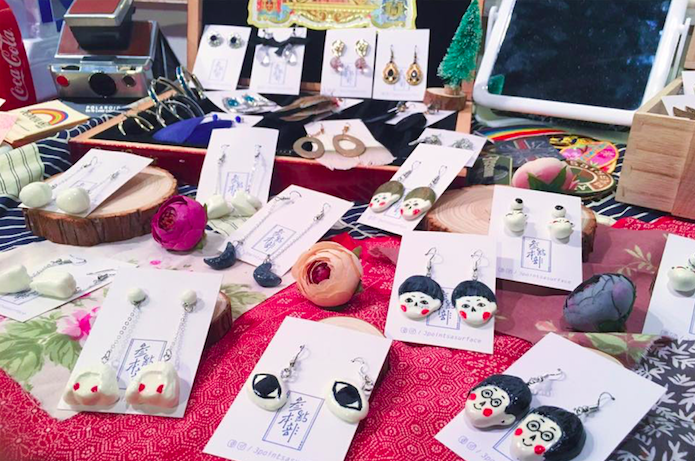 3pointsasurface
Bespoke vintage clothing that tells a story. Earrings, bracelets, and bags with a hip vibe. Explore a fabulous range of items that are chic and classic.
www.facebook.com/3pointsasurface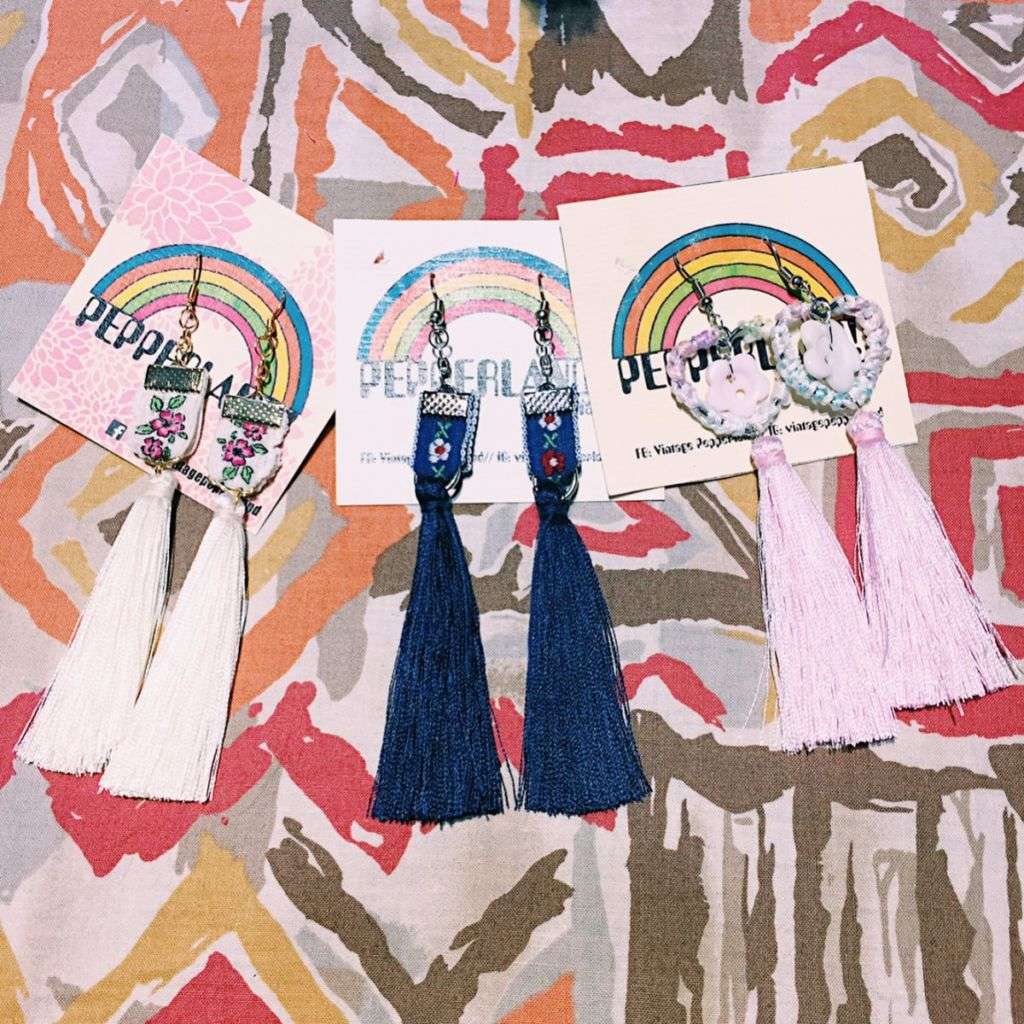 Vintage Pepperland
Founded in 2012, Vintage Pepperland is an online brand that is retro, homemade, and original. The owners are true creatives who like to collect handmade products and accessories from different places and transform these into hair bands, jewelry, and other items. They share second-hand and vintage culture products that are self-made clothing mainly, including three categories: vintage products collected from different places, such as clothes, hand rope, and small bags; hand-made accessories, such as hair bands, bracelets and hand-printed tote bags; and finally, secondary processed clothing.
www.facebook.com/vintagepepperland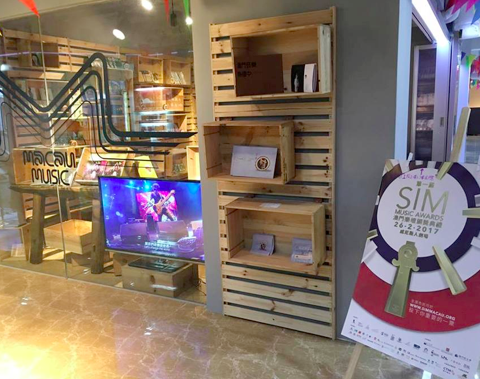 Macau CD shop
If you're looking for hard-to-find records, then browse through a variety of diverse music at this stall. Whether you're collecting, or just looking for unique gifts, Macau CD shop has something special to offer.
Excited already? Don't forget the music! Check out the complete line-up below.
HUSH!! MUSIC: WHO IS COMING TO HAC SA BEACH?
HUSH!! MUSIC: MACAU BANDS TO KNOW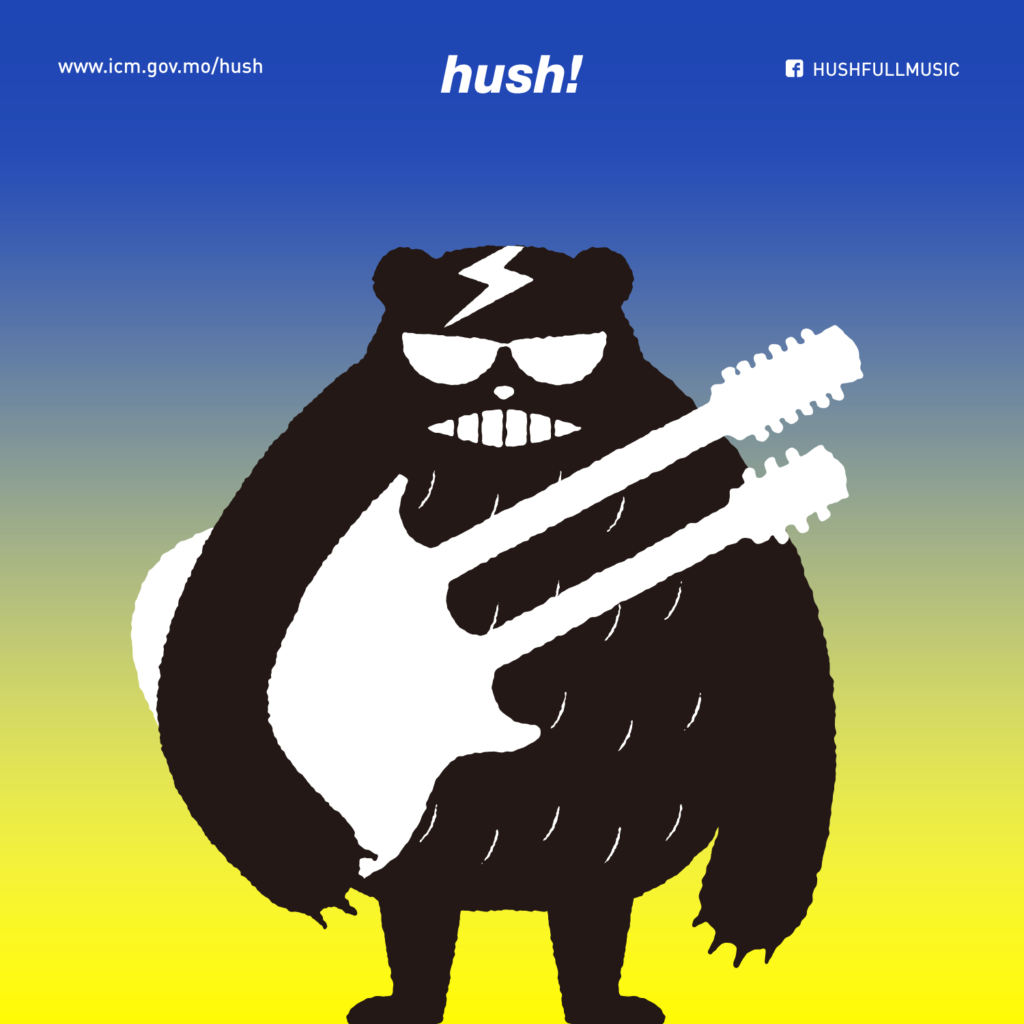 Tags
Related Posts