Kids always get excited at this time of the year. We don't know whether it's the Christmas decorations, the arrival of Santa Claus, or winter in Macau, but they surely deserve to have a grand old time with their friends and most importantly, family this joyous time of year! Check out our selection of festive family events that's perfect for you and the kids to enjoy this December in Macau.
(See featured image above)
In 2015, MGTO launched the first edition of the "Macao Light Festival" which is held annually in December at various locations in the Macau peninsula and on the Islands. The event program includes projection mapping, light installations, interactive games and a series of other activities. The event aims to draw visitors to different districts of the city for an appreciation of Macau by night and to learn about the local culture and history from innovative angles shaped by light artistry.
The Macao Light Festival 2019 is organized by the Macao Government Tourism Office, co-organized by the Civic and Municipal Affairs Bureau, the Cultural Affairs Bureau and the Sports Bureau. The Environmental Protection Bureau and Companhia de Electricidade de Macau (CEM) are supporting entities of the event.
When: December 1–31, 2019
Where: Anim'Arte Nam Van, 744B Avenida Panorâmica do Lago Nam Van, Macau and Ruins of St. Paul's, Company of Jesus Square
How much: Free admission
For more information, check here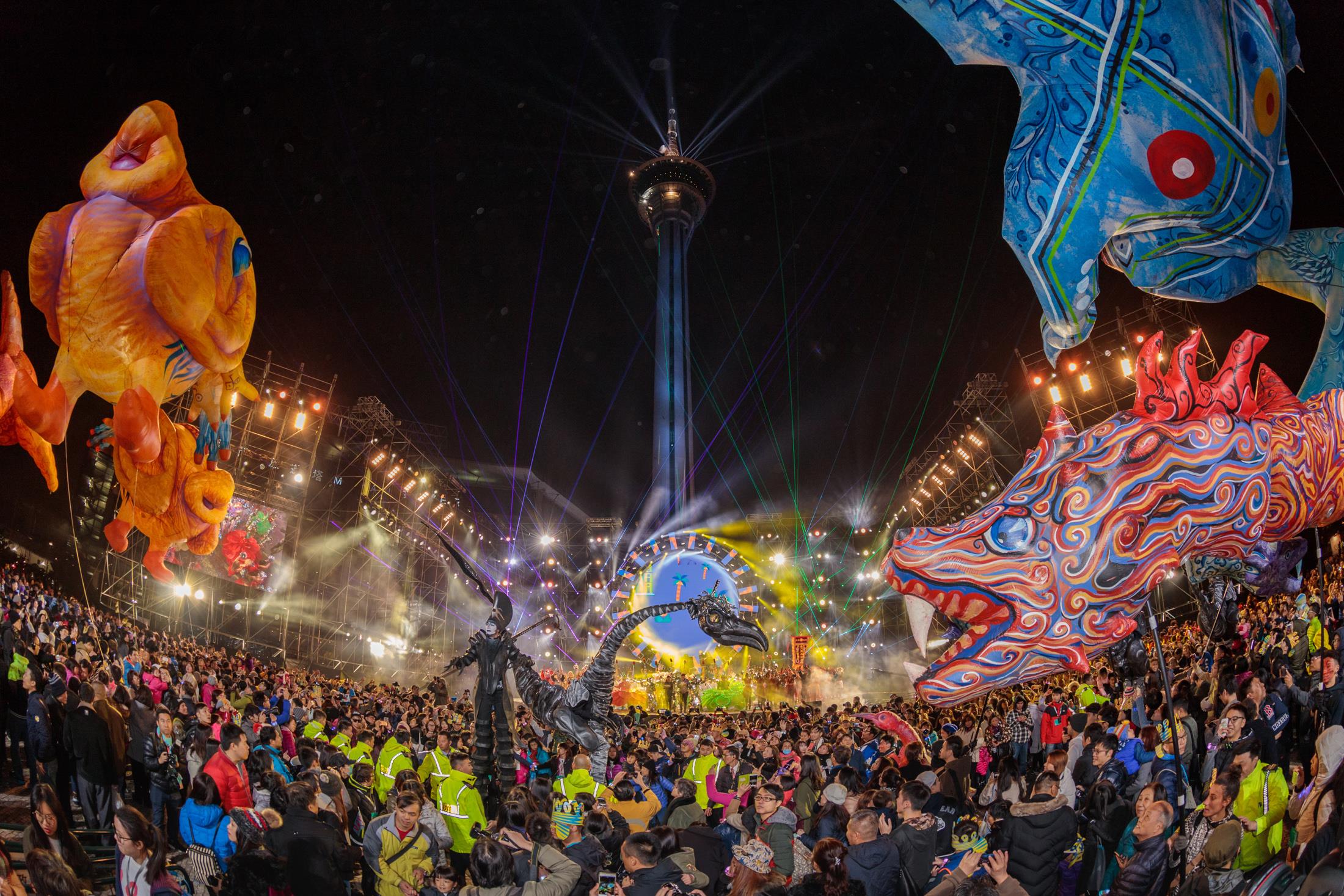 The 2019 Macao International Parade, in celebration of the 20th anniversary of Macau's Handover to China, takes place on December 8. This year's parade is themed on the cultures of the countries and regions along the Belt and Road Initiative, which covers the historical Silk Road and Maritime Silk Road, passing through Central Asia, Northern Asia, Western Asia, the Indian Ocean, and the Mediterranean Sea, among other regions. The route has a profound culture and historical background, encouraging artists to develop their creativity, broadening their international cultural horizons and promoting "Love, Peace and Cultural Integration".
The parade provides Macau arts groups with an annual performance platform in order to amplify their creativity and showcase their creative talent while propelling the diverse development of the local cultural industries and creating an opportunity for the groups to interact with performing groups from different parts of the world. The parade route this year is basically the same as last year, starting at the Ruins of St. Paul's and finishing at Sai Van Lake Square.
When: 3:00pm–7:00pm, Sunday, December 8, 2019
Where: Throughout Macau peninsula
Circuit: Ruins of St Paul's → Rua de S. Paulo → Rua da Palha → Largo de S. Domingos → Senado Square → Travessa do Roquete → Rua da Sé → Calçada de S. João → Avenida da Praia Grande → Avenida Panorâmica do Lago Nam Van → Avenida Doutor Stanley Ho → Sai Van Lake Square
How much: Free admission
For more information, check the event's official website or Facebook page, or call +853 2836 6866 or email them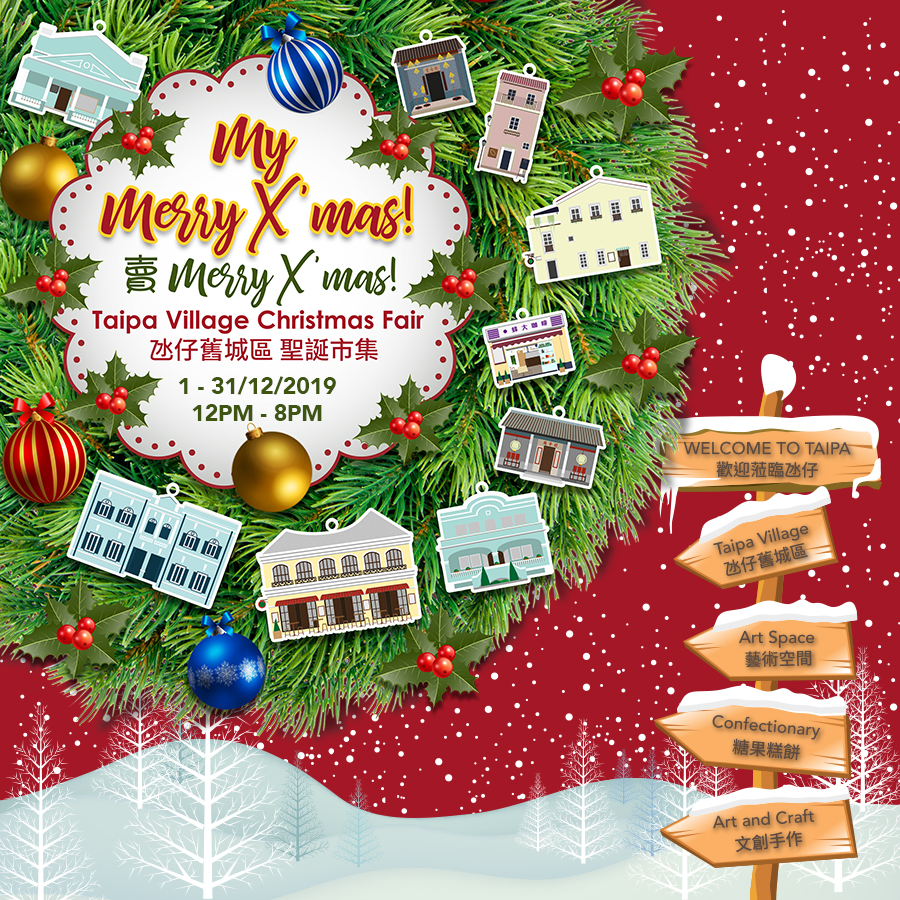 This Christmas, Taipa Village Cultural Association collaborates with Mandarin Oriental, Macau to present the festive "My Merry X'mas! Taipa Village Christmas Fair" pop-up, where there is a great selection of Christmas confectionery, art and handicraft products on sale, the showcase of craftsmanship by local talents, as well as other interactive activities.
This pop-up aims to promote Macau's cultural and creative industries and spread festive joy to everyone with a specially decorated Christmas atmosphere. Other than the usual sweet treats and handicrafts, there are also spa products, accessories, and stationery to peruse too. Interactive activities include face and portrait painting and Santa Claus is there as well to delight children and adults!
When: 12:00pm–8:00pm, December 1–31, 2019
Portrait painting – 2:00pm–6:00pm, every weekend within the event period
Face painting – 2:00pm–6:00pm, weekends of December 7 and 8, 14 and 15, 21 and 22, 2019
Santa Claus – 12:30–1:30pm and 7:30pm–8:30pm, December 21, 22 and 24, 2019
Where: Portrait and face painting – Taipa Village Art Space, 10 Rua dos Clérigos, Taipa Village
Santa Claus – António, Barcelona and Tapas de Portugal, Rua dos Clérigos, Taipa Village
How much: Free admission
Portrait painting – MOP $150–300
Face painting – MOP $50
For more information, check the event's website or the event's Facebook page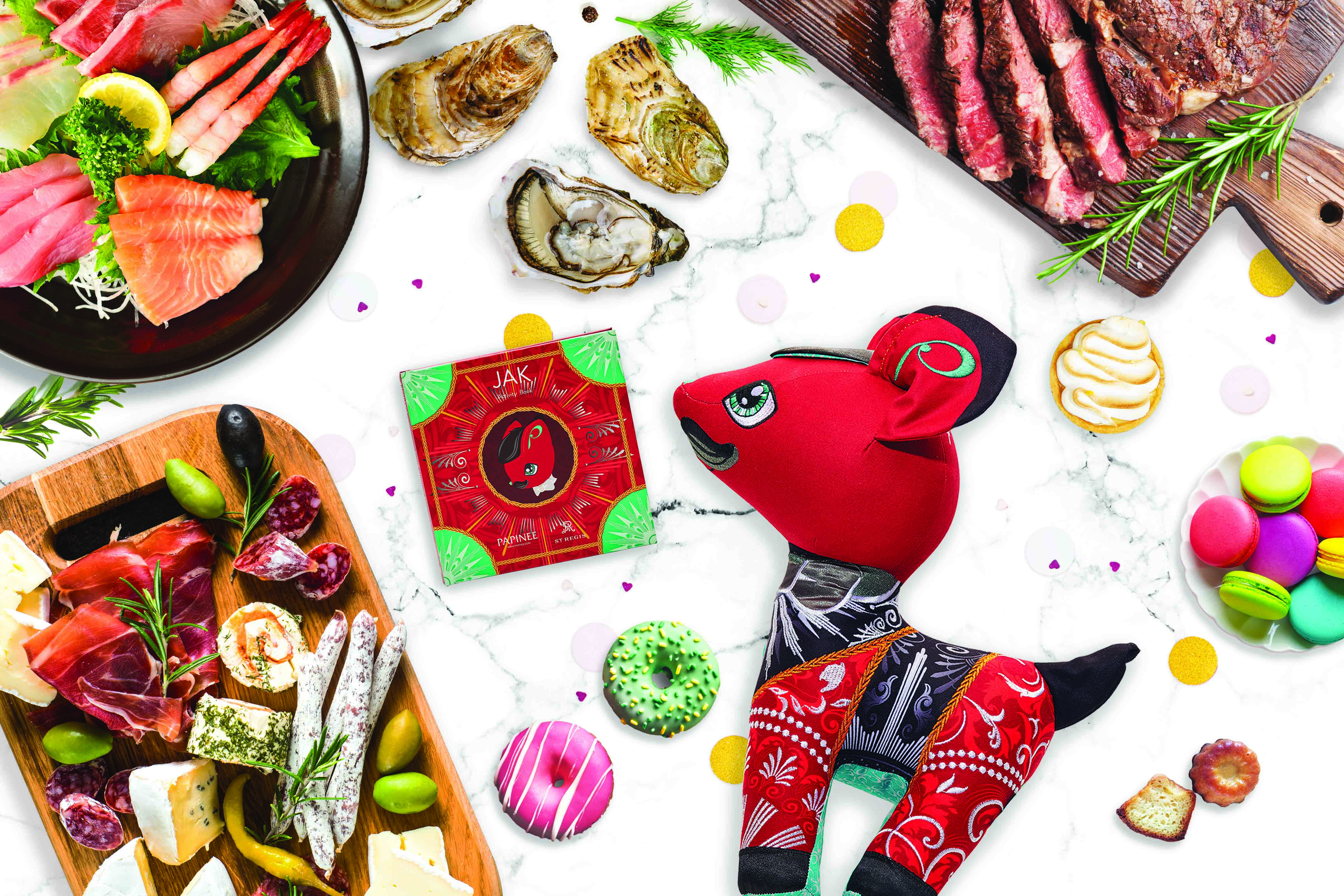 The Manor at The St. Regis Macao, Cotai Central invites guests to go on a New York-inspired culinary journey with the Festive Brunch with Jak every Sunday in December. Guests can indulge in an endless array of the freshest seafood, succulent prime meats and a live-teppanyaki station, a selection of pass-around signature dishes, and then finish with an assortment of decadent French-themed desserts.
When: Festive Sunday Brunch with Jak – 12:00pm–3:30pm, December 1, 8, 15, 22 and 29, 2019
Where: The Manor, 1/F The St. Regis Macao, Cotai Central, Estrada Do Istmo, S/N, Cotai
How much: Festive Sunday Brunch with Jak – MOP $528 per adult (50% discount for children under 12 years and complimentary for three years and below)
For more information, call +853 8113 3700 or visit their website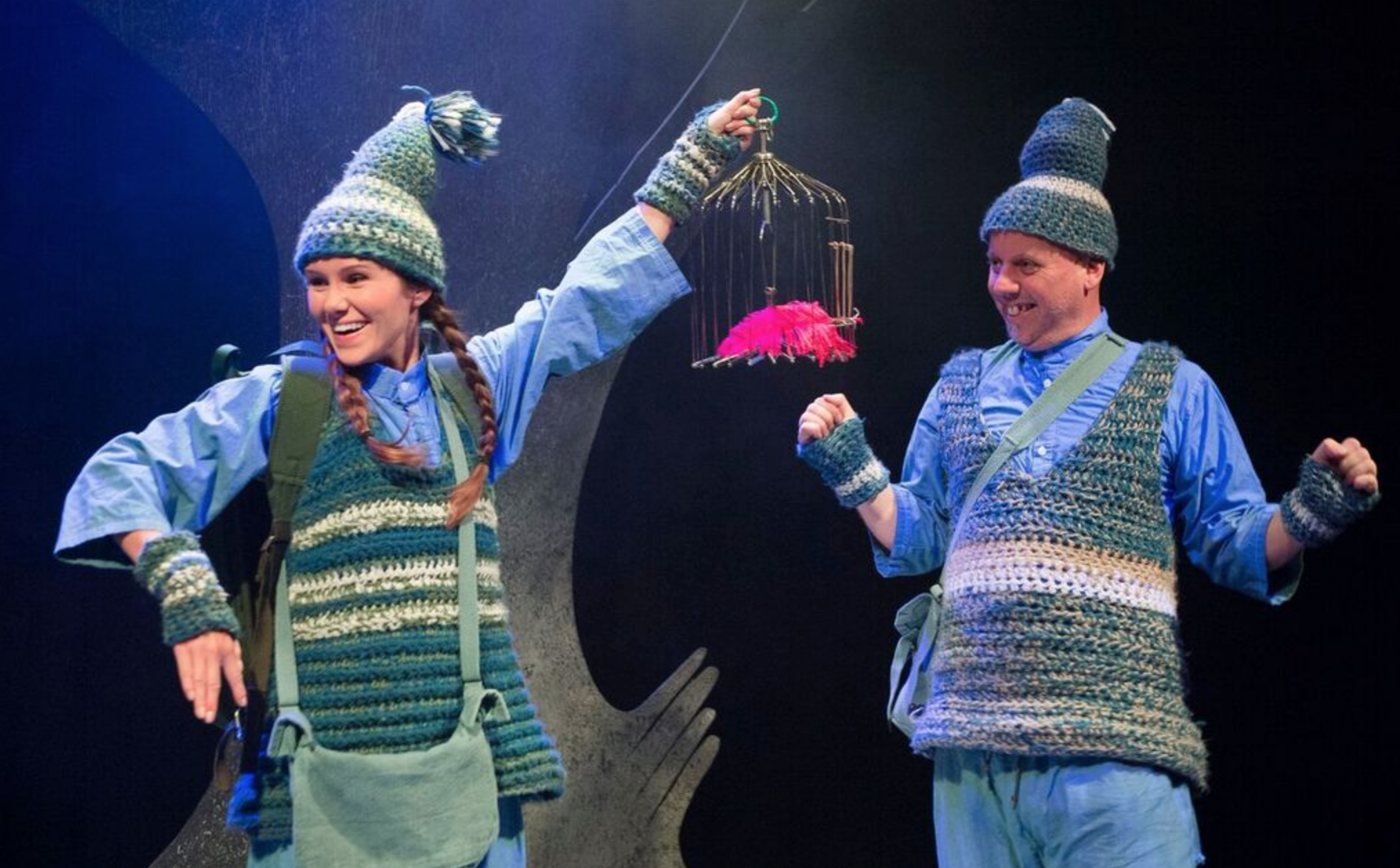 Let's follow the journey of a madcap bunch on their crazy race to capture a beautiful but elusive bird perched high on a tree! Based on the lovely book by Chris Haughton, Shh We Have a Plan is a tale without words featuring sweet music and puppetry, taking us on a delightful and surprising family adventure in the woods!
Brought by the Cahoots NI theatre, this giggling hunt makes us reflect on freedom and kindness, reminding us that these values are perhaps the ones we should cherish the most! Founded in 2000, the Northern Irish children's theater has been creating memorable experiences for tiny tots using movement, circus, music, visual effects and the good old art of illusion. The company has been touring to ever-growing audiences, both at home and the world over, having been acclaimed in Ireland, the UK, North America and Asia.
Amongst us for the first time, Cahoots' Shh We Have a Plan will enchant and amaze our little audience with a cheerful lesson of respect for nature. A new and exciting play filled with obsessive nonsense! Shall we find where and how will it all end?
When: Friday–Sunday, December 27–29, 2019
Where: Small Auditorium, Macao Cultural Centre, Avenida Xian Xing Hai s/n, NAPE, Macau
How much: MOP $180
For more information, check the event's Facebook page and buy tickets here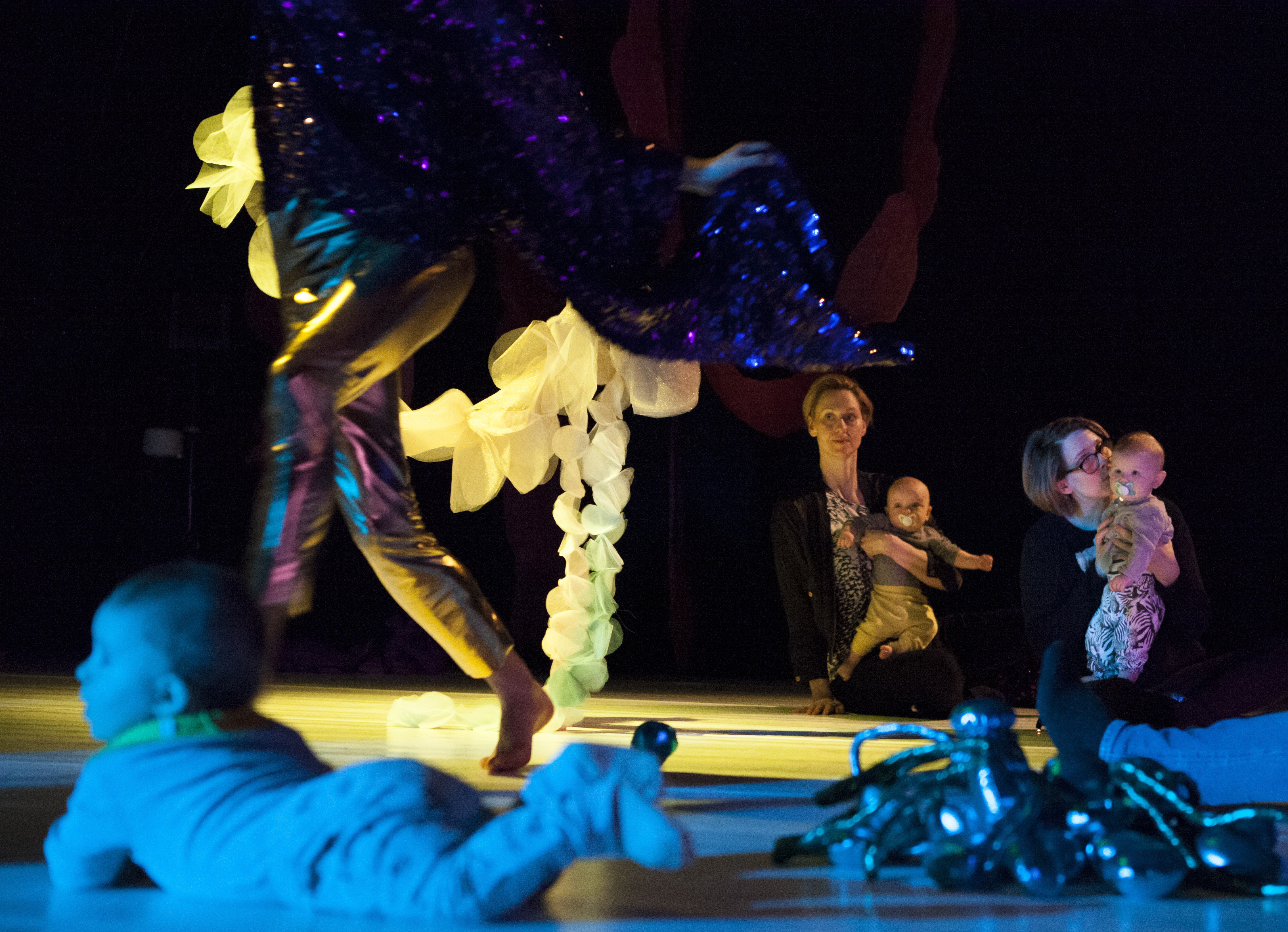 Make yourself comfortable, step on stage and enjoy, letting your baby interact, drawn into a sensorial feast. The Garden of Spirited Minds opens its doors into the delights of a multi-artistic experience. The tiny audience are left to move freely, seeing multiple perspectives, exploring, relaxing, choosing their own ways to engage with a mysterious new world.
Created as a new visual experience for babies, the performance environment dwells on the idea of a sensory landscape ready to be explored through little ears, eyes, and hands. The dense installation created by Serbian Swedish artist Dalija Acin Thelander is inspired by organic forms, providing an unusual first adventure. Spanning from the late 1990's to the present time, between Belgrade and Stockholm, the choreographer's career has been entirely devoted to initiate babies into the performing arts. Interlacing movement and dance, music and sound, visual and tactile stimulation as well as natural smells, the performance challenges the audience to reorganize their repertoire of responses in accordance to novel events.
Encouraging exploration, The Garden of Spirited Minds provides a calm and intimate space for parents to boost their children's innate curiosity, exposing them to a variety of shapes, sounds and lights that will make the tiny tots seem to be growing, right before their amazed eyes.
When: 11:00am, 3:00pm and 5:00pm, December 31, 2019–January 5, 2020
Where: Small Auditorium, Macao Cultural Centre, Avenida Xian Xing Hai s/n, NAPE, Macau
How much: MOP $180
For more information, check the event's website and buy tickets here

Join the International Ladies Club of Macau for their amazing Charity Christmas Fair organized together with Grand Coloane Resort! Join them on a Sunday, with friends and family, and see a multitude of Christmas gift ideas or simply just have a fun afternoon in the company of your loved ones for a great cause. There are vendors, a food corner, kids crafts, great entertainment, Santa's visit, and many other surprises!
When: Sunday, 12:00pm–6:00pm, December 8, 2019
Where: Grand Coloane Resort, 1918 Estrada de Hac Sá, Coloane
How much: Free admission
For more information, check the event's Facebook page
Tags
Related Posts