Macau Lifestyle is partnering up with AJ Hackett to give away one lucky reader an amazing Full Package Bungy Jump.
Located right in the middle of the city is Macau Tower, this iconic building is home to the world's highest Bungy jump and a must-do when visiting the beautiful SAR. Operated by AJ Hackett, the Macau Tower Bungy jump has undoubtedly become one of the best bucket list activities. AJ Hackett also offers a plethora of unforgettable activities such as Skywalk, Skyjump, Tower Climb and more. It is the highest Skypark on the planet making it an ultimate adventure destination in Asia.
Embark on one of the most thrilling and exhilarating experiences this 2019. This incredible activity also includes photos and GoPro 6 videos to capture and immortalize an epic moment in your life. There is simply no better way to mark your year than with a gigantic leap of faith. With a total prize value of MOP $4,288, this is one giveaway you don't want to miss. This giveaway ends on January 31, 2019, and the winner will be notified directly via email. The winner can redeem the prize from February 1 to July 30.
Enter the giveaway!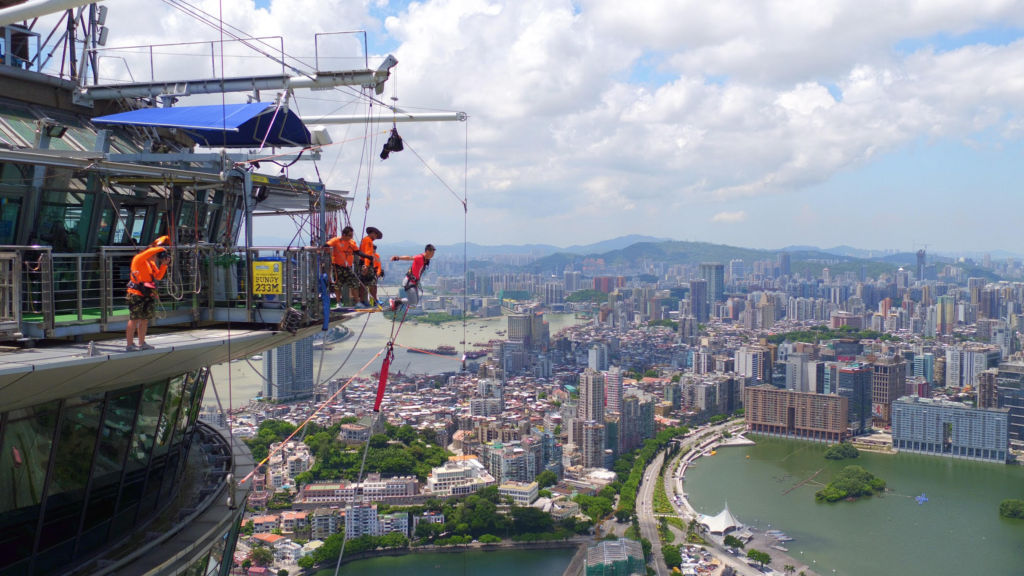 Share
Tags