Macau Lifestyle is partnering up with the forward-thinking Food's Future Summit 2019 for a giveaway to allow two lucky winners a chance to take part in the innovative summit creating a sustainable food ecosystem through discussing, observing and tackling innovations, trends, and issues in the culinary and food world.
In its third edition now, this year's Food's Future Summit features very exciting highlights! It is being co-hosted by Global:SF and celebrity chefs will be present along with innovative companies from the San Francisco Bay Area. There's also an incredible line-up of local and international experts, academics, investors, industry leaders, insiders, key innovators and advocates who will provide all the necessary insights and connections towards a better future for food. In addition to this, attendees will get to experience a special Innovation Showcase with the opportunity to browse, taste and try the latest food and dining innovations!
The prize has a total value of HKD $520 per ticket and we're giving away two tickets to the forward-thinking summit taking place at Asia Society Hong Kong Center, Hong Kong. This giveaway ends on October 9 and the winners will be notified directly via email. Good luck!
[typeform_embed type="embed" url="https://macaulifestyle.typeform.com/to/pBMPhJ"]
---
Conceptualized by Foodie Group Limited with this year's co-hosts Global:SF, the latter showcases three celebrated next-generation chefs all the way from San Francisco, including chef Tanya Holland of Brown Sugar Kitchen, chef Brandon Jew and chef Belinda Leong of b. Patisserie. At Cocktails & Conversations, guests will be among the first in the world to savor scrumptious canapés and drinks creatively infused with some of the latest food innovations. Highlights include Glyph, the world's first molecular whisky, Omnipork, the Asia-based plant-based pork, Low-GI rice from Alchemy Foodtech, a fireside chat with all three guest chefs and much more!
When: Summit – Friday and Saturday, October 11 and 12, 2019
Cocktails & Conversations – 7:30pm–9:30pm, Friday, October 11, 2019
Where: Asia Society Hong Kong Center, 9 Justice Drive, Hong Kong
How much: HKD $50–800 (individual tickets)
Cocktails & Conversations – HKD $450 for Foodie Club members or HKD $520 for non-Foodie Club members
For more information, check the event's official website
For ticketing, click here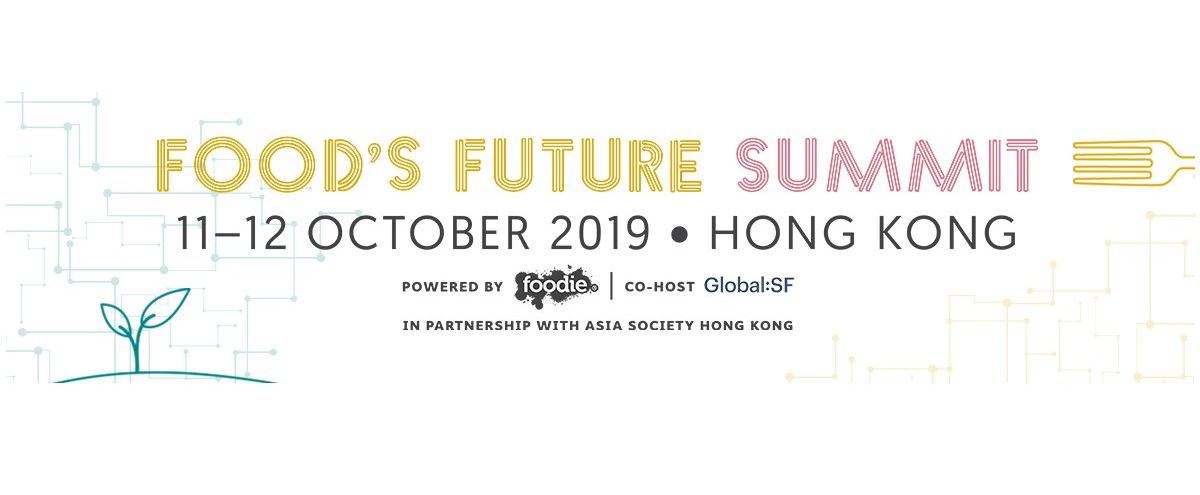 Tags