The Easter celebration is a revered tradition embedded in the history and culture of Macao. It is both a solemn and festive affair held annually across the city; a grand event that brings eternal hope with the symbol of a new beginning. Tracing back its roots to the rich influence of Portuguese culture and religion, Macao's magnificent churches on the UNESCO Heritage list are a testament to the unique history of the city during this time of the year. Here are a few more reasons why Macao is the best place to be on Easter holiday.
Experience Traditions
Many people travel to Macao for a truly significant religious experience of Easter in the region. In this part of the world, it maintains a strong Catholic presence with observations of the church ceremony. The procession of the passion of Christ is one of the most anticipated parts of Easter when hundreds of parishioners and believers from all walks of life join the procession from the Cathedral across Senado Square, St. Dominic's Square, Travessa Do Bispo and back to the Cathedral. Traversing through the stations of the cross and accompanied by clergy and faithful devotees, the rite has flourished to this day. The Cathedral serves as the current diocese of Macau and is a historical monument in the city.
The Easter procession is considered a solemn rite that represents the ritual of mourning and reflection while Easter Sunday is marked as joyous occasion. Whether you want to take part or just observe, experience the true tradition of Easter in Macao.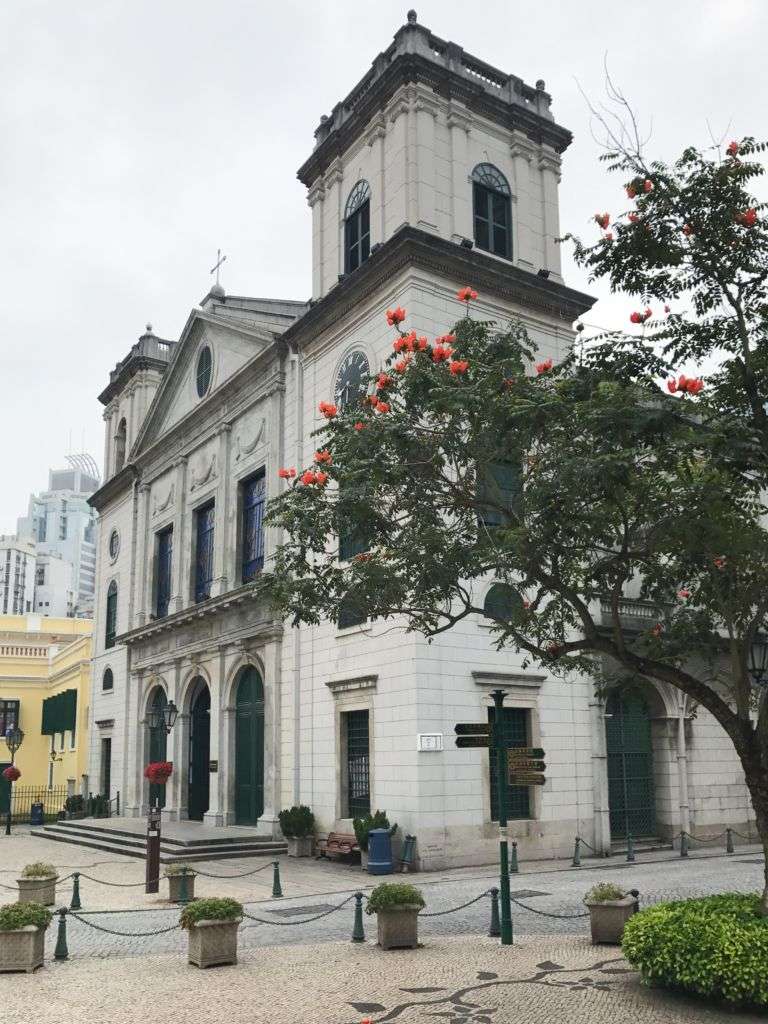 When: 5:30pm, Friday, April 14
Where: The Cathedral, Senado Square, St. Dominic's Square
How much: Free admission
Inquiries: +853 2837 3643, www.catholic.org.mo
Organizer: Catholic Diocese of Macao
The customs of the holy week in Christianity are deeply engraved in the city and one of the most prominent events is the Macao Orchestra's Easter Concert. Revel in an outstanding classical performance by homegrown talent as they perform spectacular symphonies that will raise religious spirits. Performed at St. Dominic's Church, tucked away in the heart of the historic center of Macao, cherish the real meaning of Easter with divine melodies reminding us that music can be a form of expression similar to that of faith. With a beautiful Baroque altar and a small museum that holds over 300 Catholic artifacts, St. Dominic's becomes an exquisite backdrop to the breathtaking show.
The Macao Orchestra's Easter Concert
When: 8:00pm, April 15 – 16
Where: St. Dominic's Church
How much: Admission with free ticket
Tickets will be distributed one hour before the performance outside St. Dominic's Church. Distribution is limited to a maximum of 2 tickets per person.
Enquiries: +853 2853 0782, www.om-macau.org
Organizer: Macao Orchestra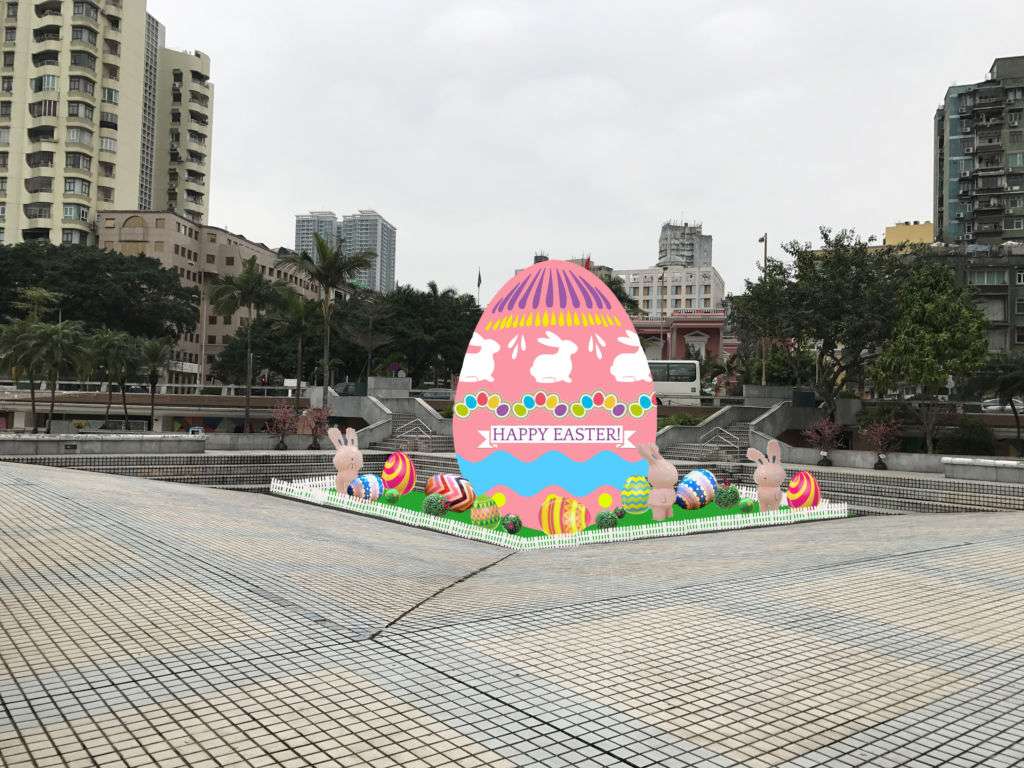 Easter Egg at Anim'Arte Nam Van
Nam Van Lake waterfront is a fun destination for family and friends hangout. You can enjoy art pavilion, indoor crafts and book market and cultural and creative shops. For Easter celebration Anim'Arte has invited Macao local artists to design featured Easter eggs, which will be displayed in the activities of the outdoor scene.
Each artist will give a presentation of the artwork so visitors and locals can learn more about Macao's creative scene.
Don't miss the opportunity to make an instant photo!
When: April 12 – May 7
Instant photo service is available daily from 11:00am to 8:00pm
Where: Anim'Arte Nam Van
How much: Free admission
Enjoy Culture and Cuisine
Macao has a unique charm that attracts visitors from all over the world. While Easter is all about the commemoration of the death, burial, and resurrection of Jesus Christ, Easter Sunday is a day of festive atmosphere, family gatherings, and joyful occasion.
Step into one of the stunning hotel destinations in Macao and you'll feel the warmth of Easter as displays and decorations surround the spectacular lobby and shops. Whether you're searching for local or international cuisine, there are various places to find what you're craving for. The Easter Sunday brunch is popular with interactive activities for children that include egg hunts, games, arts and crafts, and more. Look out for exciting deals and promotions to celebrate the holiday.
Explore History and Adventure
Discover two sides of the world in Macao. Stroll the streets and navigate through an urban area with an old world attraction—the historic center of Macao is an impressive blend of East and West spanning over 400 years. It is considered the oldest and most consolidated display of European architectural legacy standing intact on Chinese territory today and the Christian celebration of Easter is also a tribute to that.
It doesn't matter what your religious preference is, though—enjoy an array of fantastic activities. Watch spectacular shows and incredible performances while tucking into delightful culinary creations. After all, what's a celebration without the feast?
Keeping a tradition creates lasting memories for children and parents alike. The best part about holidays is the time spent with people you truly cherish. There's a wide selection of picturesque places in Macao for the perfect Easter holiday, on Macao peninsula, Taipa or Coloane islands.
Macao is a mesmerizing destination for tourists with its amalgamation of things to experience, enjoy and explore. For locals, it's a home with a remarkable history and culture found in heritage sites and attractions strewn across the city and majestic hotels of luxury weaved together in harmony.
Happy Easter!
Share
Tags