Score the perfect spot for a spectacular view of the racing action and a fantastic buffet deal at Grand Lapa's Grand Prix All-Day Buffet. Immerse yourself in Lusophone culture with inspiring films at Casa Garden. Stop by the Macau Food Festival and Taipa Village for exciting happenings. There are so many wonderful things going on in the city this weekend—get out there and have fun!
(Featured image above)
As the adrenaline-filled Macau Grand Prix approaches, the atmosphere becomes intense citywide, with non-stop excitement everywhere. Embrace the festive and electrifying ambiance at Grand Lapa, where the best culinary attraction is showcased in a fuss-free and relaxed environment.
With delectable dishes to enjoy the thrilling race while cheering for your driver, the talented culinary team of Grand Lapa has prepared only the best for diners and guests. Savor tasty grills and a wide range of fresh and delicious foods for a fantastic dining deal that will make your entire experience of the Macau Grand Prix an unforgettable one. Don't hesitate to take the kids—there's something for everyone at the Grand Prix All-day Buffet!
When: 9:00am–6:00pm, November 18–19, 2017
Where: 5F, Outdoor Terrace, Grand Lapa, 956–1110 Avenida da Amizade, Macau
How much: MOP $1,288 per person and MOP $644 per child (ages 5–11)
For information or reservations, visit www.grandlapa.com or +853 2856 7888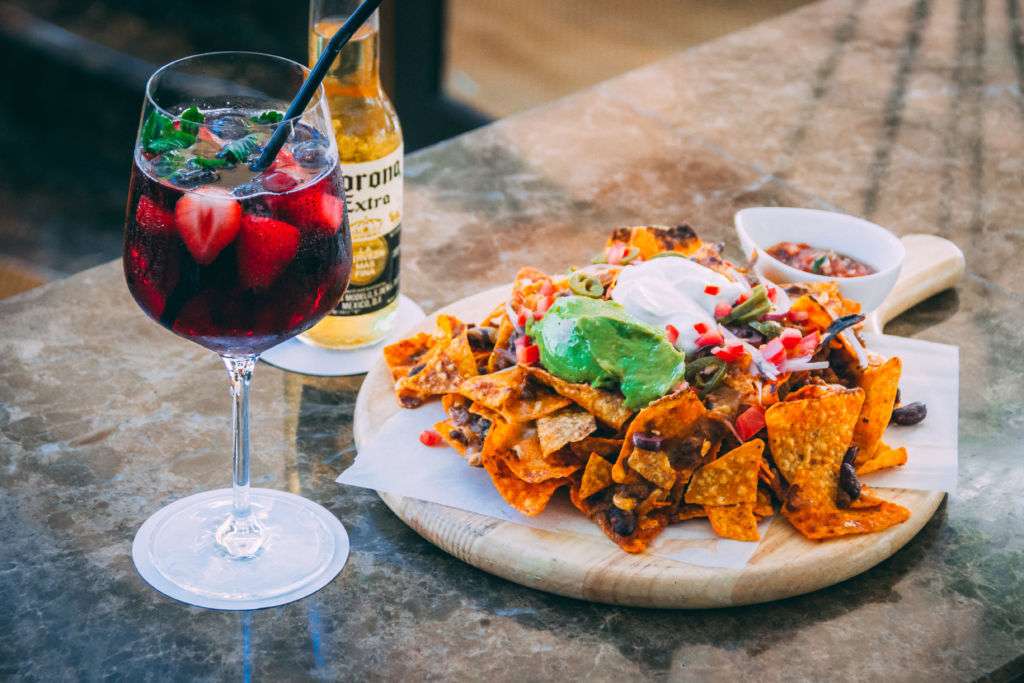 There is no better time to enjoy some relaxing time than at the dusky mid-evening hour. And there is only one famous point of sunshine in Macau with a magical view. Take your special friend or invite the work gang for an ice-cold beer or refreshing glass of wine at Grand Coloane Resort.
Immerse yourself in an island vibe seemingly a world away from the fast-paced city living when in reality it's just a few minutes away. With soothing music courtesy of the great Curtis Scott, the Panorama Lounge is an epic spot for the perfect sundowner. Sit by the fireplace while enjoying refreshing spritzers and delicious bites. Enjoy the cooler weather with family and friends at the natural surroundings of Grand Coloane Resort.
When: Monday–Saturday, 6:30pm–8:30pm
Where: Panorama Lounge, Grand Coloane Resort, 1918 Estrada de Hac Sa, Coloane
How much: Selected spritzers at MOP $28 per glass (original price MOP $78), buy one and get one free on selected beverages
Call +853 8899 1020, or visit www.grandcoloane.com, or email [email protected]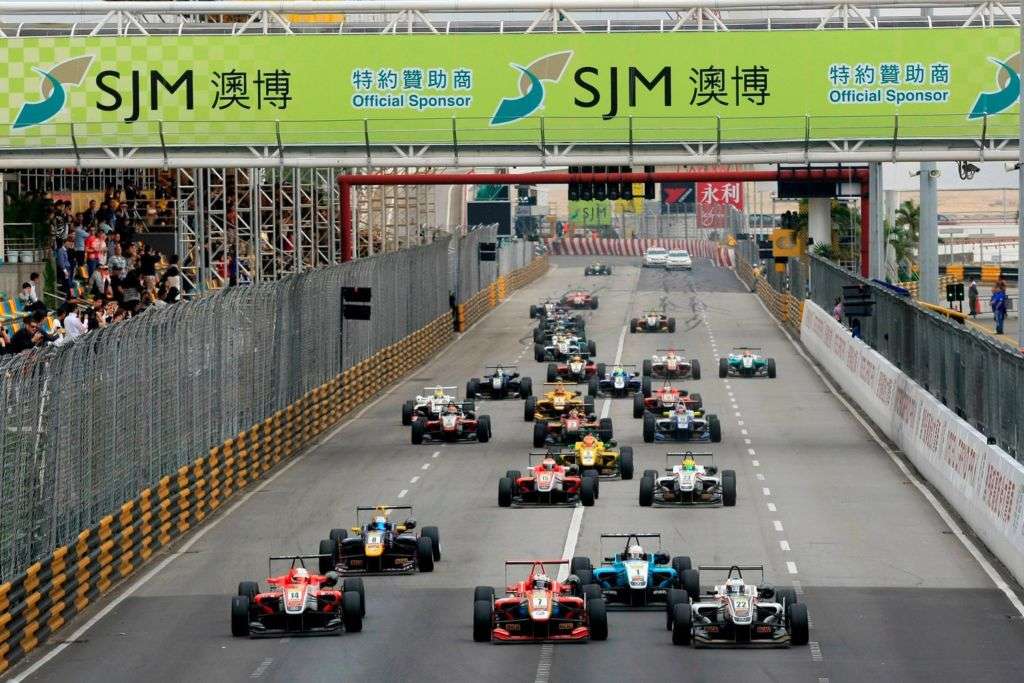 The Macau Grand Prix is one of the most prestigious international events on the local calendar. It is known for being the only street circuit racing event in which both car and motorcycle races are held. Every November, hundreds of racing drivers and riders compete in different categories of motor-racing, including single-seaters, touring cars, and motorbikes. 
The adrenaline-filled race combined with the roar of the crowd and the festive atmosphere embraces the city for an intense and incredible four days of non-stop excitement.
When: November 16–19, 2017
Where: Guia Circuit, Macau Peninsula 
For more information, visit www.macau.grandprix.gov.mo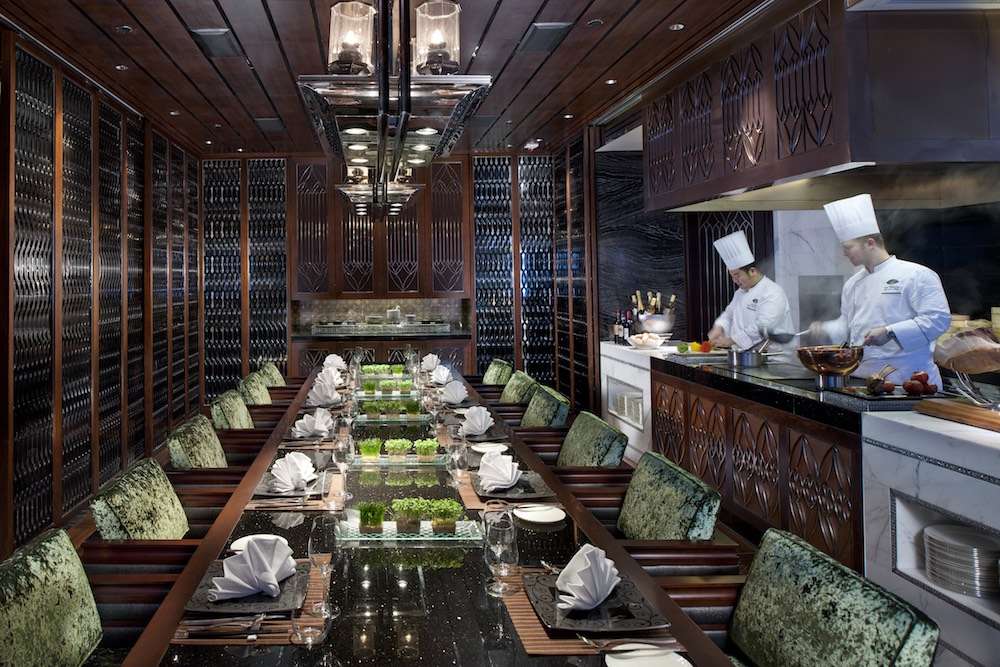 Join an incredible journey to Japan as Vida Rica restaurant welcomes Japanese Guest Chef Yukio Yamanaka. Prepare for breathtaking creations coming to life right in front of you from November 15 to 19. Chef Yukio will be showcasing his unique Japanese dishes in an exquisite dining experience.
When: Wednesday–Sunday, November 15–19, 2017
Where: Vida Rica Restaurant, Mandarin Oriental Macau, 945 Avenida Dr. Sun Yat Sen, NAPE, Macau
For more details, contact +853 8805 8928 or email [email protected]m. Visit www.mandarinoriental.com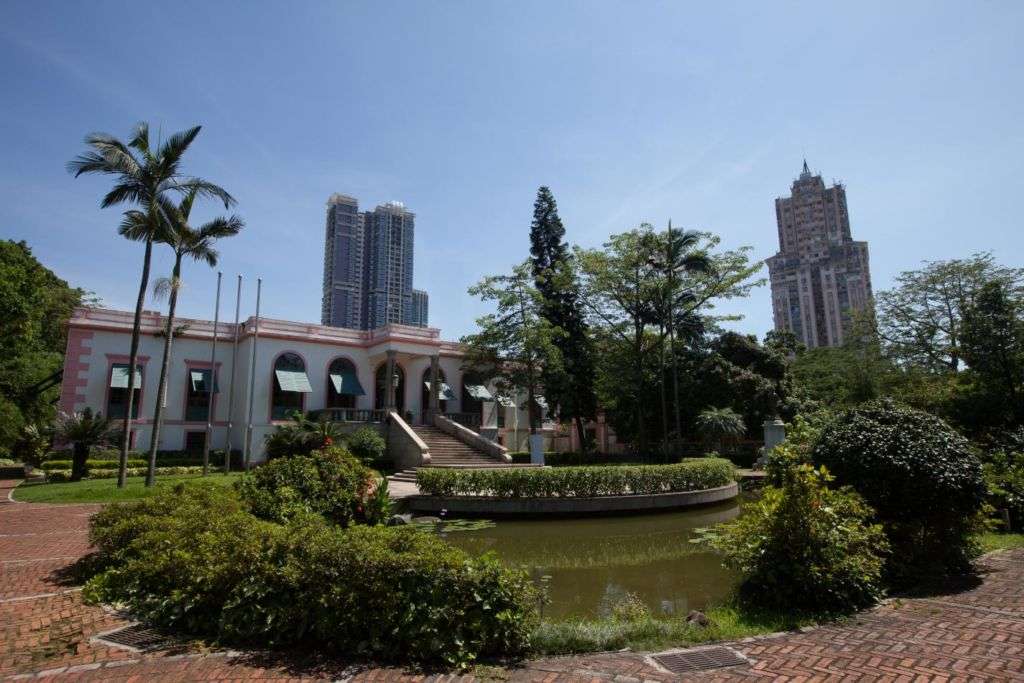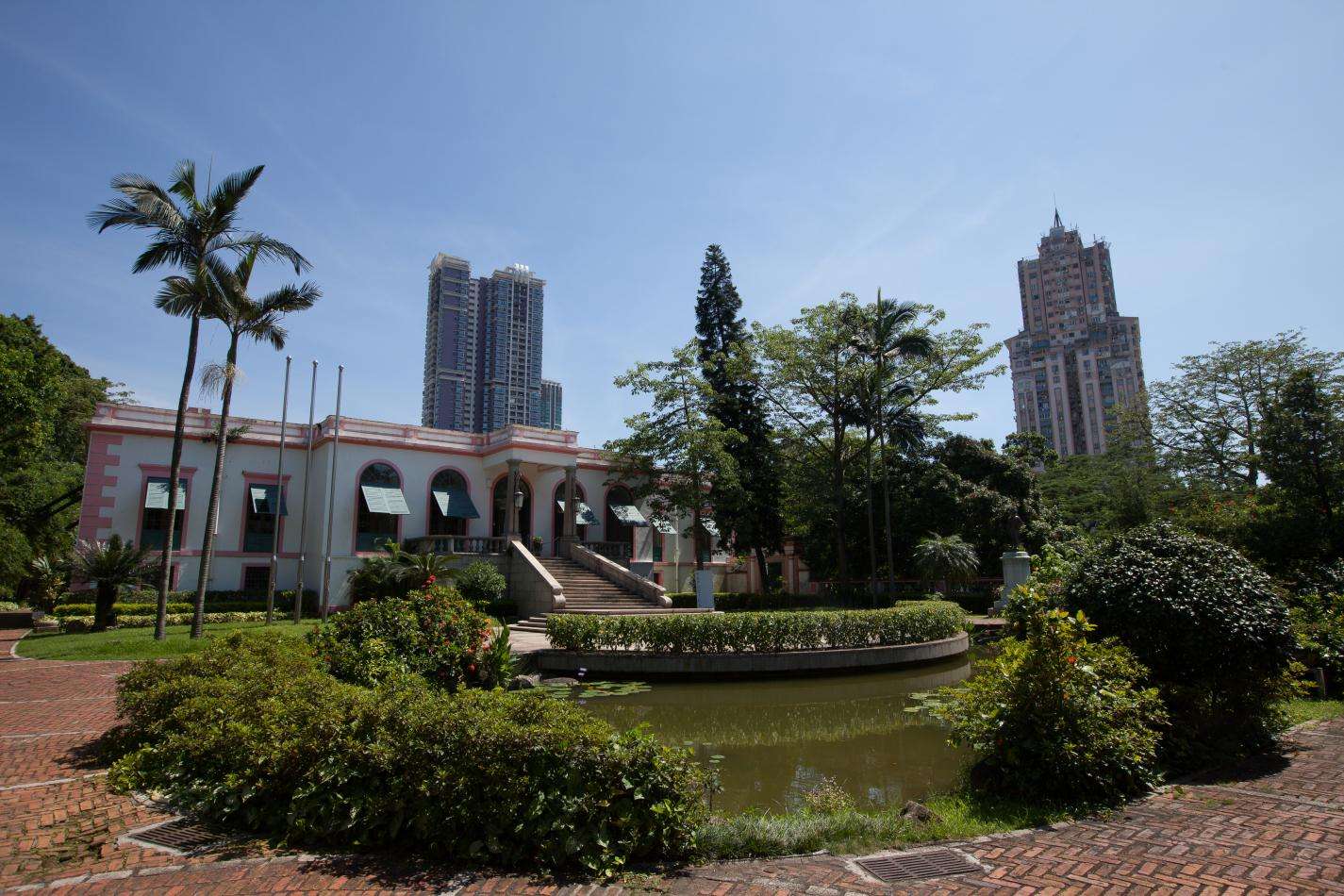 Making a comeback this November is the second edition of the Lusophone Film Fest. Highlighting six films about the Portuguese-speaking world, mark your calendars for November 18 to 19 at Casa Garden.
An impressive feat of four continents spreading to more than 270 million people worldwide, the Portuguese-speaking world covers a wide influence. With a goal to allow people to see and understand the culture through films, the festival aims to propagate a deeper understanding of Portuguese-speaking societies.
Don't miss this extraordinary festival featuring captivating stories and cinematography. The films are all subtitled in English.
When: 6:00pm, Saturday–Sunday, November 18–19, 2017
Where: Casa Garden, 13 Praça de Luís de Camões, Macau
How much: Free admission
For more details, visit www.facebook.com/LusophonefilmfestMacau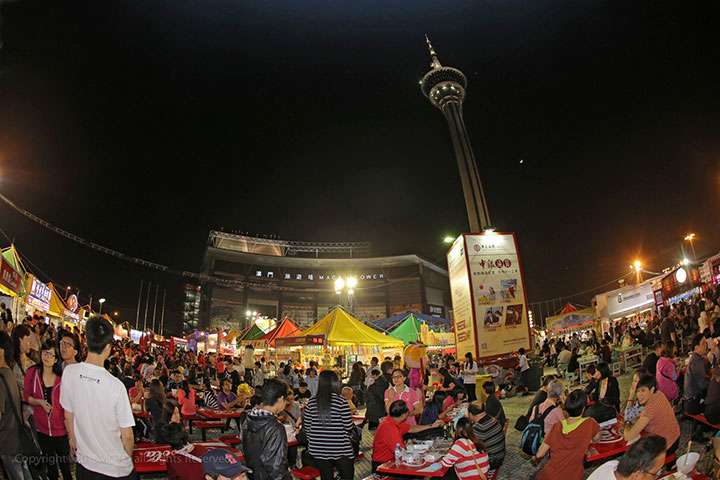 Embark on a wonderful culinary journey at the Macau Food Festival that is celebrated every year in November. Set upon the rotunda opposite the Macau Tower, the prestigious event attracts local residents and visitors beguiled by delicious Asian, European, mainland Chinese and local delicacies. Foodies flock to the exciting live entertainment, games, and beer competitions. The food fest has become a favorite for its relaxed and welcoming atmosphere of street stalls, booths, and tents.
This year's festival is themed "Exploring the New Frontiers of Flavour". The organizing committee has invited 26 food and beverage participants from Kansai, Japan for that authentic Japanese flavor. In addition, you can visit the Japanese Village built on the lower level of Sai Van Lake Square—savor authentic Japanese delicacies for an extraordinary experience.
The festival has been growing in terms of scale and variety since it was launched back in 2001. The original festival featured local and regional cuisines to the public, whereas the recent festivals have blossomed into providing a large variety of cuisines across regions, carnival games, and spectacular performances.
When: November 10–26, 2017
Where: Sai Van Lake Square, Praça do Lago Sai Van, Macau
How much: Free admission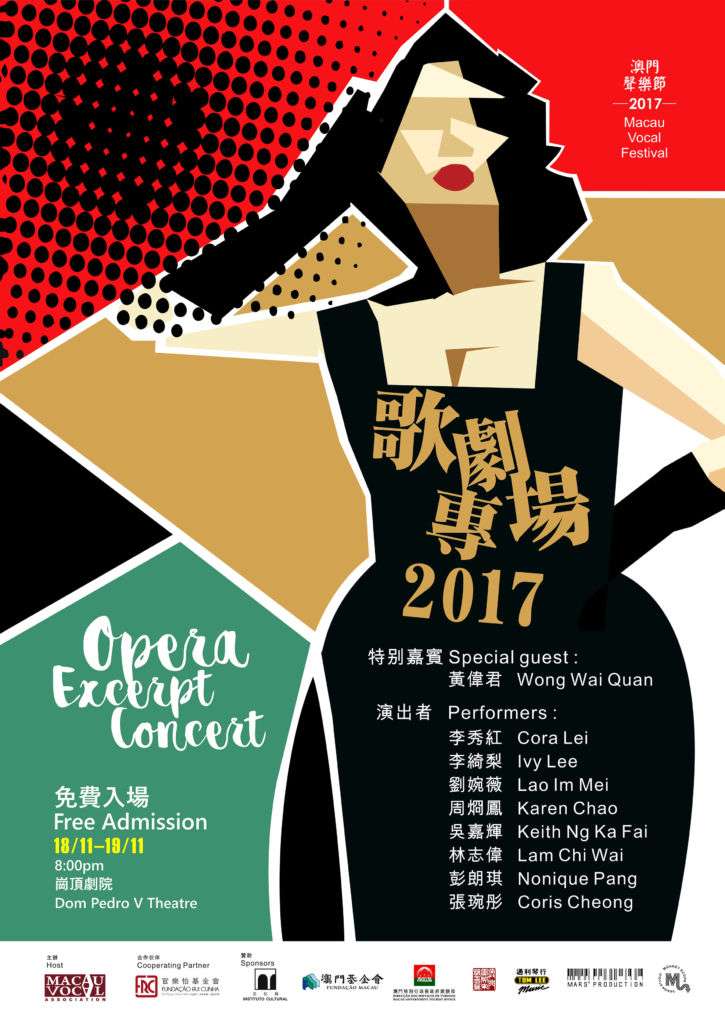 As the spotlight of the Macau Vocal Festival established since 2011, highlights of various operas are organized by dramatic fashion, being the unique form in Macau. Soprano Wai-Quan Wong from Malaysia, with MVA members Cora Lei, Ivy Lee, Edith Lau, Keith Ng and Chi-Wai Lam, as well as local newcomers Nonique Pang and Karen Chao, will be performing. The music will be sung in original languages in bel canto style, with staging scenes and new images, the splendid opera world is revealed.
When: 8:00pm, Saturday–Sunday, November 18–19, 2017
Where: Mirror Hall, Dom Pedro V Theatre, Largo de San Agostinho, Macau
How much: Free Admission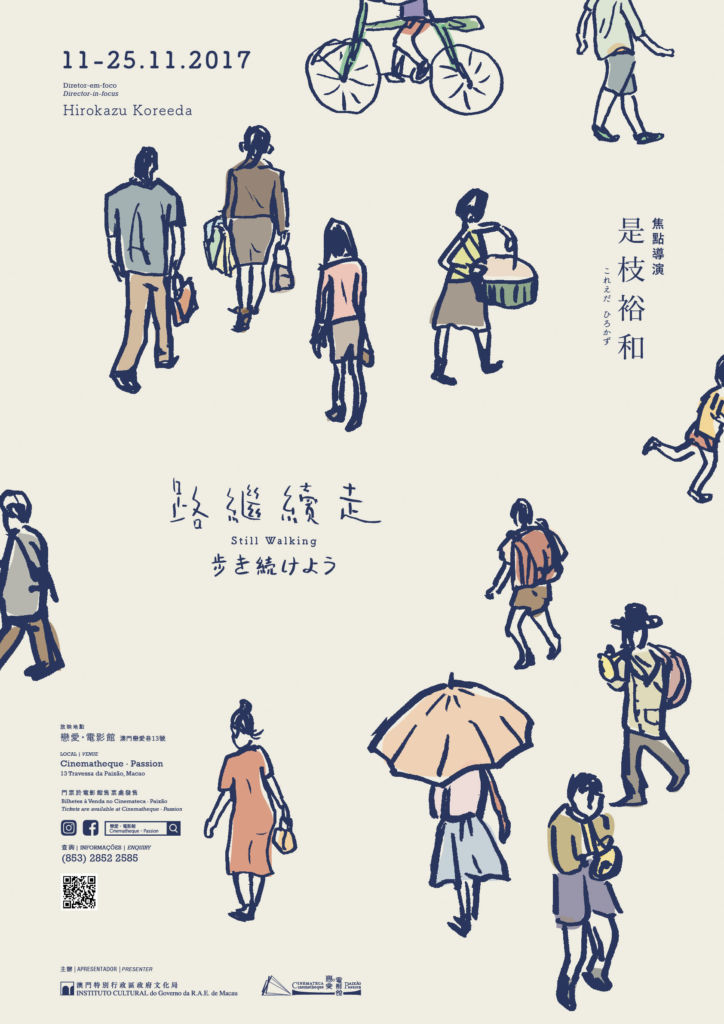 Cinematheque Passion has chosen Hirokazu Koreeda as the second Director-in-Focus this year and will present his 10 feature films made from the mid-1990's to this year, including "The Third Murder", critically-acclaimed at the Venice International Film Festival 2017, which is starred by the popular singer Masaharu Fukuyama. The 10 films will be screening November 11–25, 2017. This is definitely a golden opportunity to enter the world of Hirokazu.
Hirokazu Koreeda is highly regarded as one of the most important directors in contemporary Japanese film production. His delicate depiction of characters and distinctive but not melodramatic narrative skill brought him acclamation and awards in numerous major European film festivals as well as in the Asian Film Festival and the so-called "Oscar Awards" in Japan.
When: November 11–25, 2017
Where: Cinematheque Passion, 13 Travessa da Paixao, Macau
How much: MOP $60
Full-time students and senior citizens aged 65 or above can enjoy 50% discount. Each purchase of 10 tickets or more can also enjoy 20% discount.
For more details, visit www.cinematheque-passion.mo, www.facebook.com/CinemathequePassion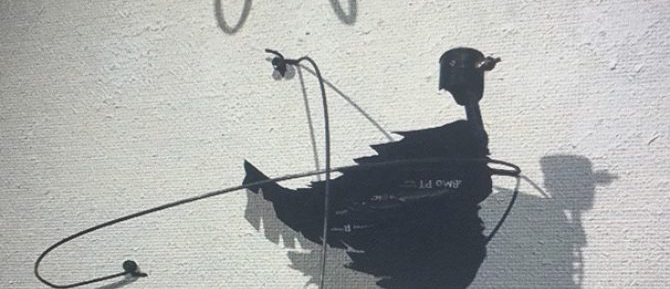 Taipa Village Cultural Association proudly presents local established artist Allen Wong's solo exhibition "Who am I", showcasing two sets of artistic expressions—video installations and mixed media installations—which are based on Wong's recurrent theme of traditional Chinese bird cages. The four video installations, entitled "Southeast Southwest", "Fan", "East West Path", and "What Do You Want", explore the concept of the thaumatrope. The exhibition aims to reflect the relationship between freedom and human society.
The curator's statement reads, "This exhibition presents Wong's most intimate and fragile self, by looking into his inner beliefs in order to make sense of the daily contradictions, overcome life's struggles, surpass moral obstacles and progress with his artistic ambitions. It is, in fact, an exposition of his search for freedom of thought and how to maintain the strength of identity."
When: 12:00pm–8:00pm, October 11–November 29, 2017
Where: Taipa Village Art Space, 10 Rua dos Clerigos, Taipa
How much: Free admission
For more details, visit www.taipavillagemacau.com or contact +853 2857 6118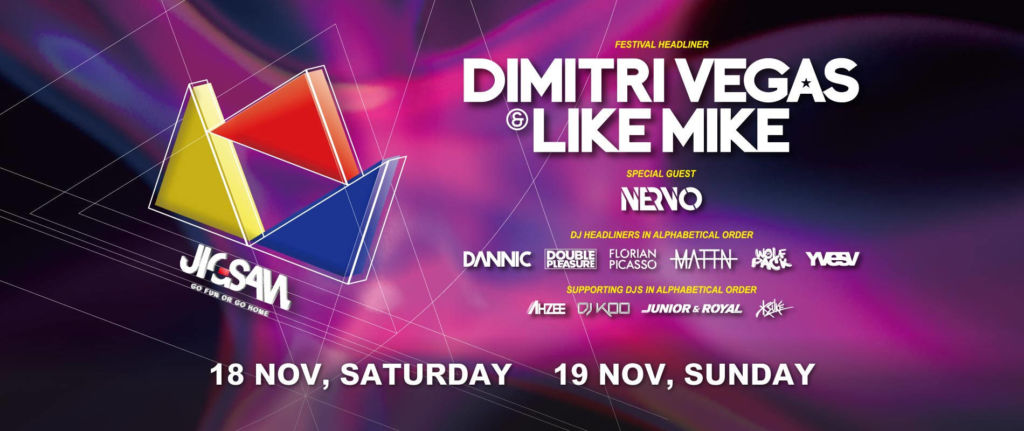 JIGSAW MUSIC FESTIVAL IN MACAO 2017
Headlined by the hottest DJ duo in the world, Dimitri Vegas & Like Mike, with special guest Nervo, the Jigsaw Music Festival in Macau will offer two days of the most cutting-edge and current Electronic Dance Music.
Whether wreaking havoc across Europe, Asia, Australia, North or South America, ripping up the music charts with immense studio releases, cutting huge remixes for the A-list elite or playing their part in the incredible rise of the Belgian mega-festival Tomorrowland, the award-winning brotherly duo have now become the leading lights in the new wave of not only international dance music currently taking the planet by storm.
When: Saturday–Sunday, November 18–19, 2017
Where: Cotai Arena, The Venetian Macao, Estrada da Baia de Nossa Senhora da Esperanca, Cotai
How much: Starts at MOP $2,598 to MOP $4,008
For more details, visit www.venetianmacao.com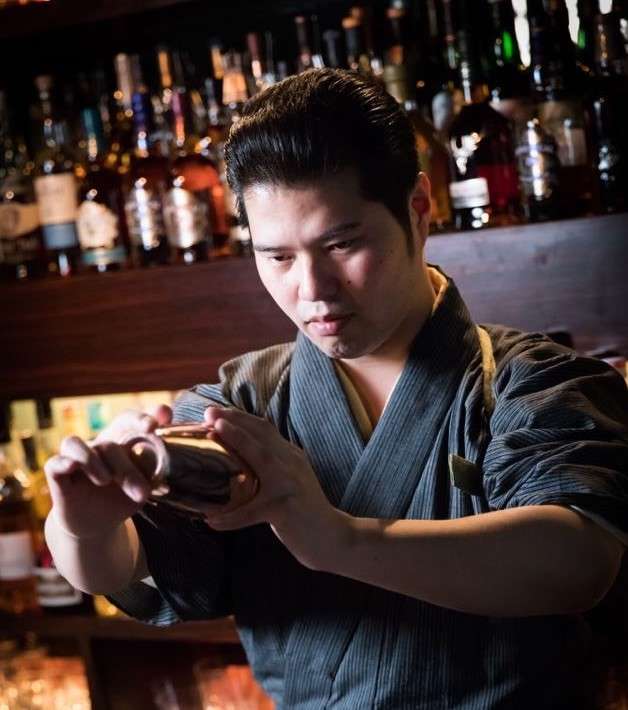 THE SAMURAI – BAR STORIES CHAPTER 14
A sensual journey of taste, Vida Rica Bar presents an oriental experience in a glass crafted by Masato Sakurai. The renowned Japanese mixologist is set to bring a taste of Japanese culture and true samurai spirit to Macau's most discerning palates. It's the perfect icebreaker of the month. Enjoy a truly distinctive cocktail that will transport your senses. Don't miss these memorable nights at Vida Rica Bar.
When: Wednesday–Sunday, November 15–19, 2017
Where: Vida Rica Bar, Mandarin Oriental Macau, 945 Avenida Dr. Sun Yat Sen, NAPE, Macau
For more details, contact +853 8805 8928 or email [email protected]m. Visit www.mandarinoriental.com
•••
FANTASTIC GIVEAWAY FROM MACAU LIFESTYLE
•••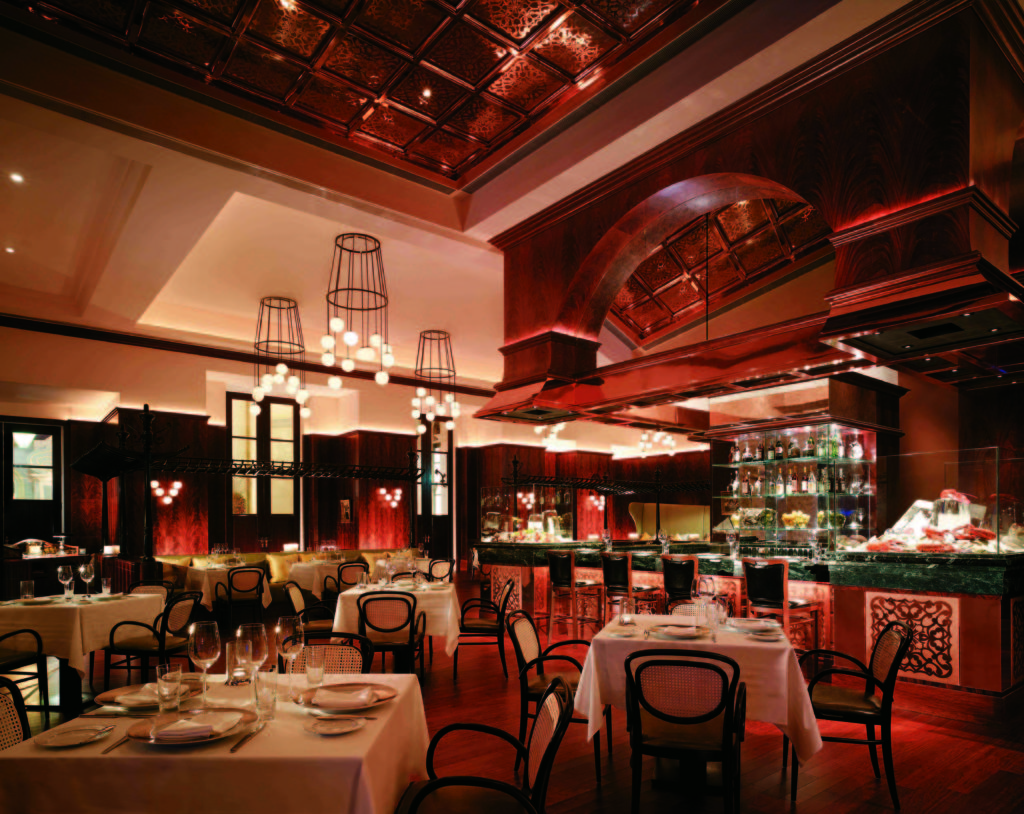 Aux Beaux Arts is the epitome of classy chic when it comes to dining in Macau. The brasserie-style restaurant nestled in the stunning surroundings of MGM features the finest French cuisine. Evoking an ambiance reminiscent of 1930s Paris, guests can indulge in a fabulous selection of seafood as well as classic French dishes—all beautifully reimagined for the international palate of Macau and visitors from all over the world.
Aux Beaux Arts also boasts a world-class collection of international wines. Get a chance to enjoy a lavish dining experience with this MOP $1,200 voucher! The competition closes on November 15 and a winner will be chosen from the list of entrants.
Share
Tags
Related Posts