Winter is coming! We can feel it in the air as Macau embraces the festive atmosphere. As always, you can count on us to round up the best events happening in the social scene of the city. Don't forget it's also Halloween weekend and we've got all kinds of stylish soirees for friends and family. All you need to do is choose and book at these incredible locations. And if you fancy doing something non-Halloween related, we made sure you have the best options below.
(Featured image above)
Get ready for an explosive chapter 13 of the popular bar stories at Vida Rica Bar. The Russian bar mafia will take over the stylish set of Vida Rica Bar in an unforgettable experience that shouldn't be missed. Alexey Goloshchapov from Tipplers Bar in St. Petersburg will team up with Mandarin Oriental's resident mixologists, Nik and Aleksandr, to create a stimulating experience.
Don't miss these special evenings of creative cocktails in an exciting series of drink nights. The stunning ambiance of Vida Rica Bar is the perfect location to end the day and hang out with friends to unwind and relax.
When: Friday–Tuesday, October 27–31, 2017
Where: Vida Rica Bar, Mandarin Oriental Macau, 945 Avenida Dr. Sun Yat Sen, NAPE, Macau
For more details, contact +853 8805 8928 or email [email protected]. Visit www.mandarinoriental.com and www.facebook.com/events.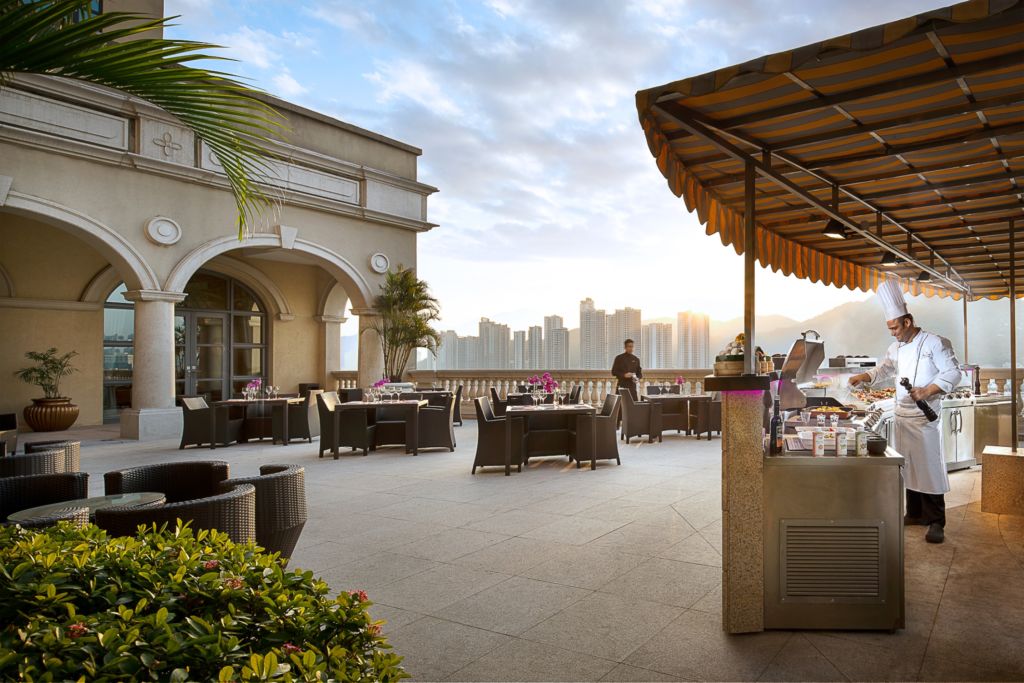 Experience an elegant evening in a pre-Halloween apéro chic wine tasting event in celebration of Sofitel Wine days.
As a fitting end to the stylish gathering, the winery ASC Fine Wines will be paired with luscious canapes such as the savory roasted Australia beef striploin and chicken shawarma created by the talented Sofitel chefs. The winery ASC Fine Wines has been shaped as the imported wine market leader in China since 1996. Their success contributed to the product varieties and good quality. In the extraordinary wine tasting event, they will offer a series of Italian wines from Ruffino winery, such as Chianti Sangiovese, Libaio Chardonnay, prosecco and more for you to enjoy!
Don't miss out on this chance to celebrate a gastronomic affair. All guests are welcome to dress up with some Halloween elements or makeup, to enhance the amusing Halloween atmosphere. Celebrate a unique Halloween night at Sofitel Macau at Ponte 16.
When: 6:00pm–9:00pm, Friday, October 27, 2017
Where: 6/F, Mistral North Terrace, Sofitel Macau at Ponte 16, Rua das Lorchas E Rua do Visconde Paco de Arcos, Macau
How much: MOP $198 per person
For more details, visit www.sofitelmacau.com and contact +853 8861 7213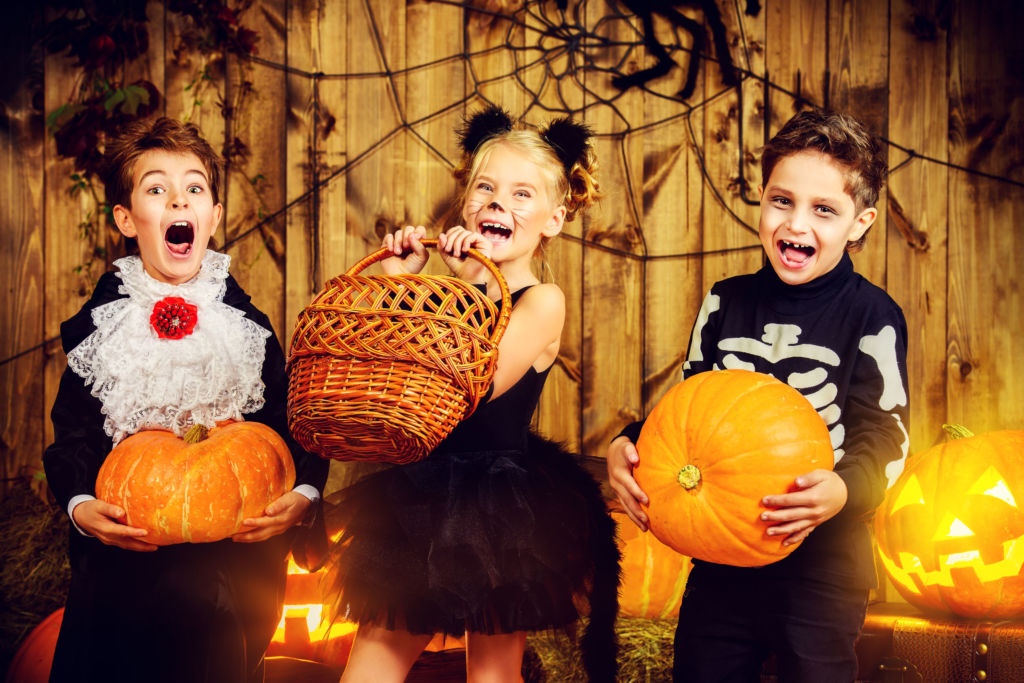 It's time for trick or treat! Head to Grand Coloane Resort for the most spectacular Halloween celebration in Macau. With a tailor-made Halloween family getaway package, there's something for all members of the household at the magnificent setting of the five-star hotel.
Enjoy a one-night stay in one of the spacious rooms fit for a family of four, with free "Trick or Treat" pack with pumpkin candy container and costume for each kid, delicious buffet breakfast and fun-filled Halloween activities on Sunday, October 29. There are also fantastic prizes to be won in an exciting day at Grand Coloane Resort.
When: Sunday, October 29, 2017
Where: Grand Coloane Resort, 1918 Estrada de Hac Sa, Coloane
For more details, visit www.grandcoloane.com, +853 2887 1111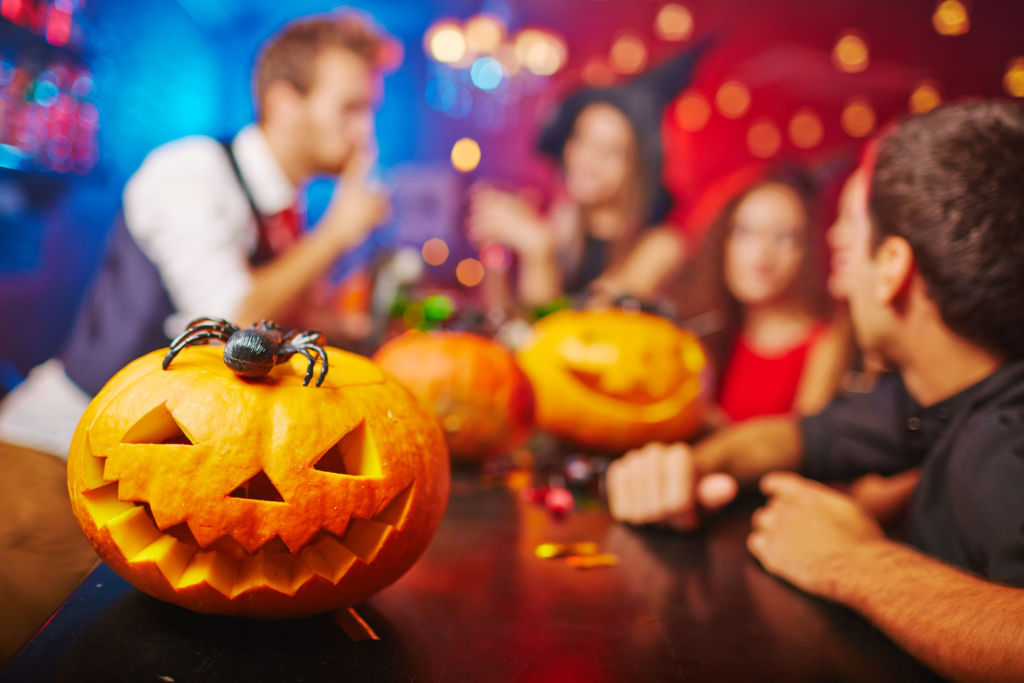 Spice up All Hallow's Eve with action-packed happenings at Grand Coloane Resort. Hosting a Halloween night on October 31, wear your best costume and participate in the fancy dress competition to get a chance to win a MOP $1,000 dining voucher or one-night accommodation in a Deluxe Suite with breakfast for two.
The exciting event is packed with festive food delights, fun stuff and spooky treats for the whole family! Indulge in delicious dishes at Cafe Panorama and head to the Panorama Lounge for the Sundowner Happy Hour. Make it an unforgettable Halloween celebration only at Grand Coloane Resort.
When: 6:30pm–10:00pm, Tuesday, October 31, 2017
Where: Grand Coloane Resort, 1918 Estrada de Hac Sa, Coloane
For more details, visit www.grandcoloane.com, +853 2887 1111 or +853 8899 1020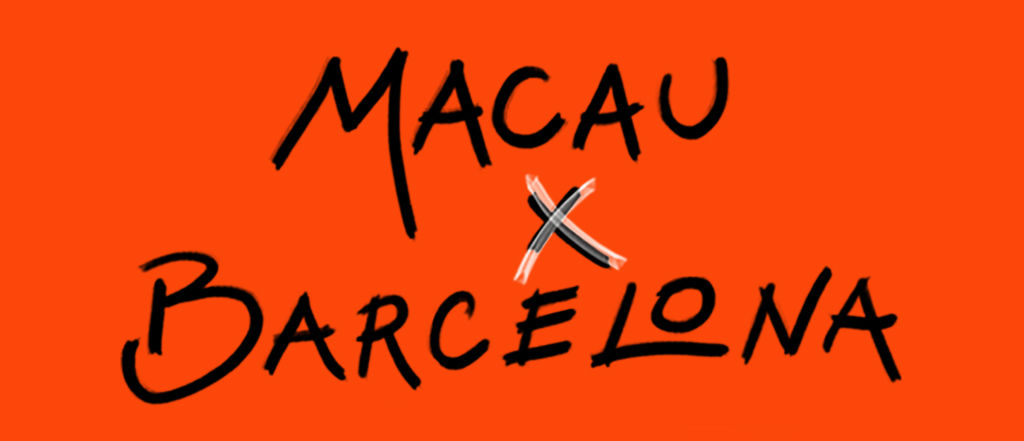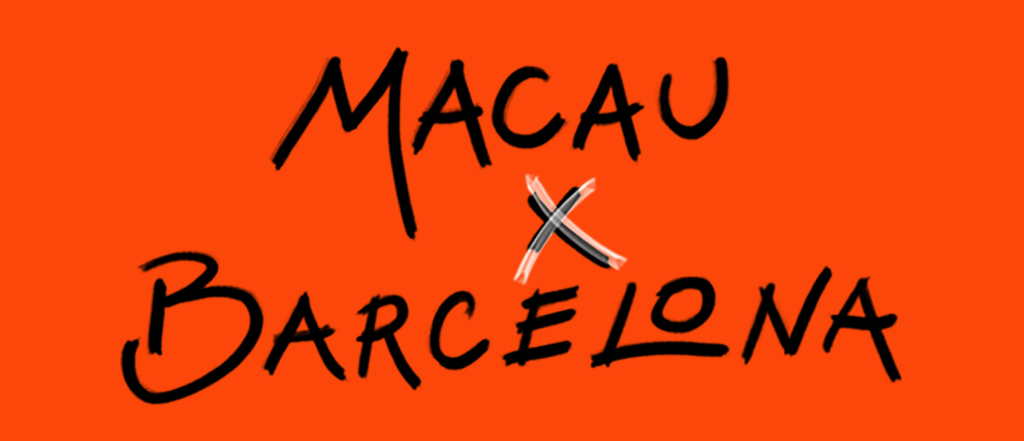 Barcelona X Macao Art of Illustration Exhibition brings together a total of 20 illustrators from Macau and Spain. The exhibition will take place in Barcelona Spain and Macau in August and October 2017 respectively.
The illustration is a graphical representation of a real or imagined world, including an array of techniques used, from photography to painting. It is used to convey thoughts, feelings, facts, and emotions. Its role is to attract attention, persuade, create context, inform, enhance understanding or entertain an audience. The event aims to create a network between a community of established and emerging artists, providing them the opportunity to exchange information about new developments in their work field and to promote each other.
At the helm of YunYi Arts and Cultural Communications Association is Christine Hong. She affirms that it has always been YunYi's main focus to collaborate with an arts organization that is working to promote art and culture in and around Macau. YunYi brings together artists from Macau with international artists from every corner of the globe, in order to promote the intellectual sharing of ideas between all cultures.
When: October 17–29, 2017
Where: Rui Cunha Foundation Gallery, GF 749 Avenida da Praia Grande, Macau
How much: Free admission
For more details, visit www.facebook.com/yunyi.org, www.ruicunha.org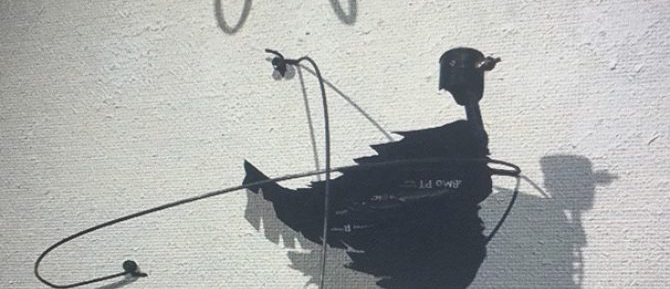 Taipa Village Cultural Association proudly presents local established artist Allen Wong's solo exhibition "Who am I", showcasing two sets of artistic expressions—video installations and mixed media installations—which are based on Wong's recurrent theme of traditional Chinese bird cages. The four video installations, entitled "Southeast Southwest", "Fan", "East West Path", and "What Do You Want", explore the concept of the thaumatrope. The exhibition aims to reflect the relationship between freedom and human society.
The curator's statement reads, "This exhibition presents Wong's most intimate and fragile self, by looking into his inner beliefs in order to make sense of the daily contradictions, overcome life's struggles, surpass moral obstacles and progress with his artistic ambitions. It is, in fact, an exposition of his search for freedom of thought and how to maintain the strength of identity.
When: 12:00pm–8:00pm, October 11–November 29, 2017
Where: Taipa Village Art Space, 10 Rua dos Clerigos, Taipa
How much: Free admission
For more details, visit www.taipavillagemacau.com or contact +853 2857 6118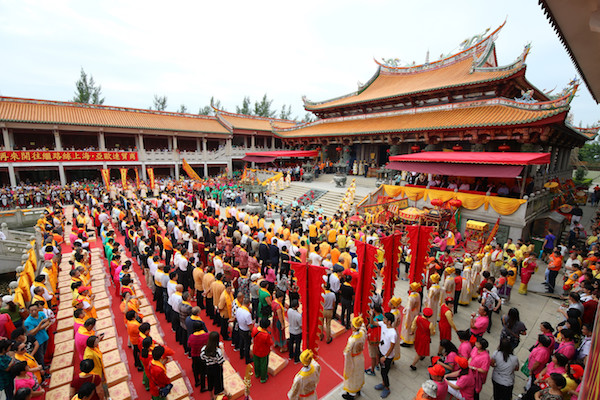 Celebrate culture at the 15th Macau A-Ma Cultural and Tourism Festival. The exciting event includes a photo exhibition and opening reception, a co-operation symposium, a seminar, and a grand ceremony in A-Ma Cultural Village. There will also be afternoon celebrations including a parade followed by a performance of an art troupe from Guangxi, with the closing ceremony to be held at Iao Hon Market Garden to A-Ma Cultural Village. A-Ma Customs and Beliefs of Macao were inscribed on the National List of Intangible Cultural Heritage Representative Items in 2014.
When: October 26–29, 2017
Where: A-Ma Cultural Village, Estrada do Alto de Coloane, Coloane
How much: Free admission
For more details visit, www.a-ma.org.mo or +853 8798 1388

Anim'Arte Nam Van showcases Macau's unique image with the blending of Chinese and Portuguese culture with the 2nd Macau Lantern Festival. These exhibits, together with the artistic rabbit lanterns at the Promenade of One Central Macau, embellish the moonlight and the festive atmosphere.
The design concept of the installations at Anim'Arte Nam Van is based on three elements: architecture in Macau, Mid-Autumn Festival, and the culture of Macau. The eight neon illuminations outlined in the theme of Mid-Autumn Festival, integrating the local landmarks and festival-related patterns such as rabbit, moon cake, fruits, etc. certainly catch the eyes of residents and tourists. The 10 luminous rabbit installations along the Promenade of One Central Macau are designed by artists coming from mainland China, Portugal, Hong Kong, and Macau. These installations will harmonize the beauty of the moon and the lanterns, bringing a happier environment for Mid-Autumn Festival.
When: October 1–31, 2017
Where:  Anim'Arte Nam Van, 744B Avenida Panoramica do Lago Nam Van, Macau, and Promenade of One Central Macau
How much: Free admission
For more details, visit www.whatson.macaotourism.gov.mo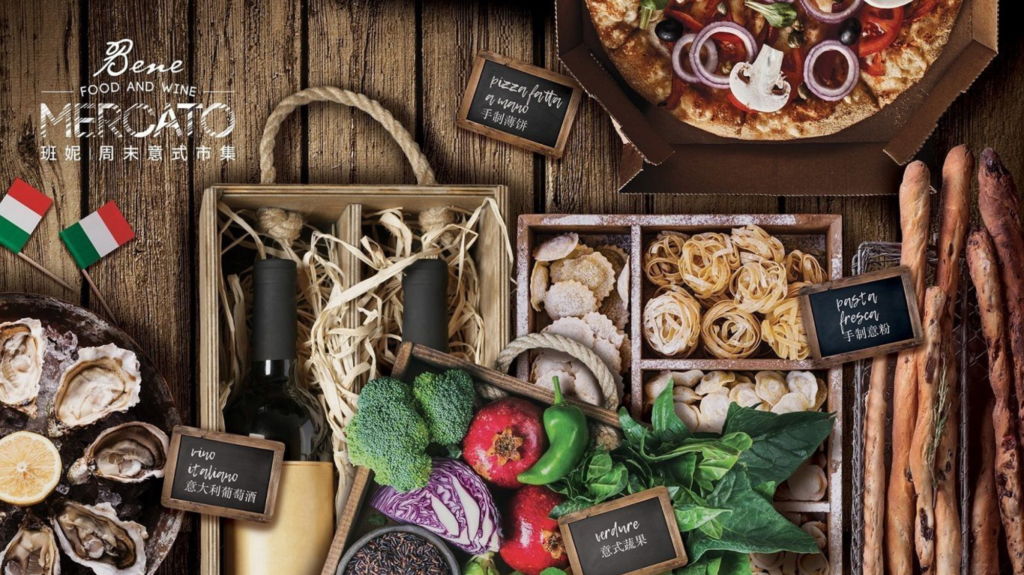 Continuing Sheraton Grand Macao Hotel's alluring discovery of Italian cuisine, Food & Wine Mercato moves south from Piemonte to Liguria on October 27 and 28 at Bene. Liguria, the famous, picturesque tourist destination in Italy is renowned for gourmet wine and seafood. Tucked away in northwestern Italy, this coastal area has a rich variety of fish and other edible produce and is notable for its fish soups as well as exemplary wines.
The first of its kind in Macau, Bene Food & Wine Mercato is a unique dining concept that explores different regions across Italy and celebrates a variety of culinary traditions and authentic flavors. Sourced from all over Italy, Bene showcases the country's finest ingredients, artisanal products, and handpicked wines. The interactive Food & Wine Mercato is hosted at Bene during the last weekend of every month.
When: 6:00pm–11:00pm, Friday–Saturday, October 27–28, 2017
Where: Bene, Sheraton Grand Macao Hotel, Estrada do Istmo, Cotai
How much: MOP $488 (per adult), MOP $200 (per child aged 6 to 12 years)
For reservations or inquiries, please call +853 8113 1200 or email [email protected]. For more details, please visit www.sheratongrandmacaohotel.com
William So's classics are deeply rooted in people's minds over the years. In this concert, he will cooperate with the Macao Chinese Orchestra for the first time, the traditional and modern melodies will resonate through the city and the unique pairing is sure to produce some creative sparks! Guest Conductor Dai Luqing will also be present during the performance.
When: 8:00pm, Saturday, October 28, 2017
Where: The Venetian Theater, Venetian Macao, Estrada da Baia de Nossa Senhora da Esperanca, Cotai
How much: VIP Reserve: MOP $400, A Reserve: MOP $300, B Reserve: MOP $200
For more details, visit www.venetianmacao.com or +853 2882 8888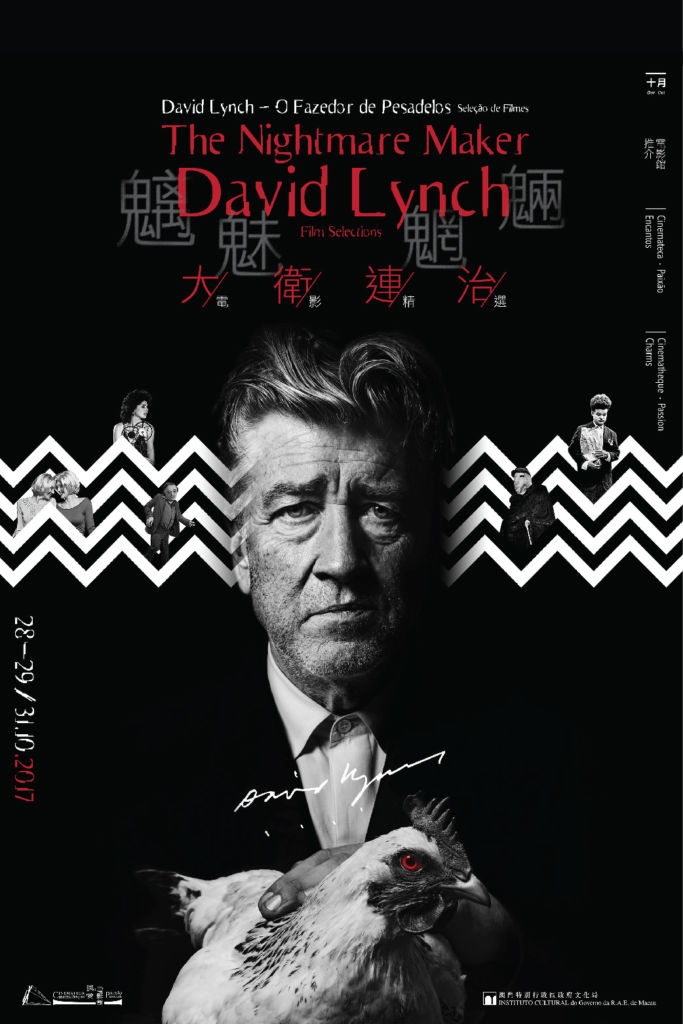 Cinematheque-Passion proudly presents "The Nightmare Maker: David Lynch" from October 28 to 31, featuring five classic films directed by remarkable American filmmaker David Lynch. With their strange situations and mysterious atmosphere, these masterpieces will definitely surprise audiences.
When: Saturday–Tuesday, October 28–31, 2017
Where: Cinematheque Passion, 13 Travessa Da Paixao, Macau
How much: MOP $60
Full-time students and senior citizens aged 65 or above can enjoy 50% discount. Each purchase of 10 tickets or more can also enjoy 20% discount.
For more details, visit www.cinematheque-passion.mo, www.facebook.com/CinemathequePassion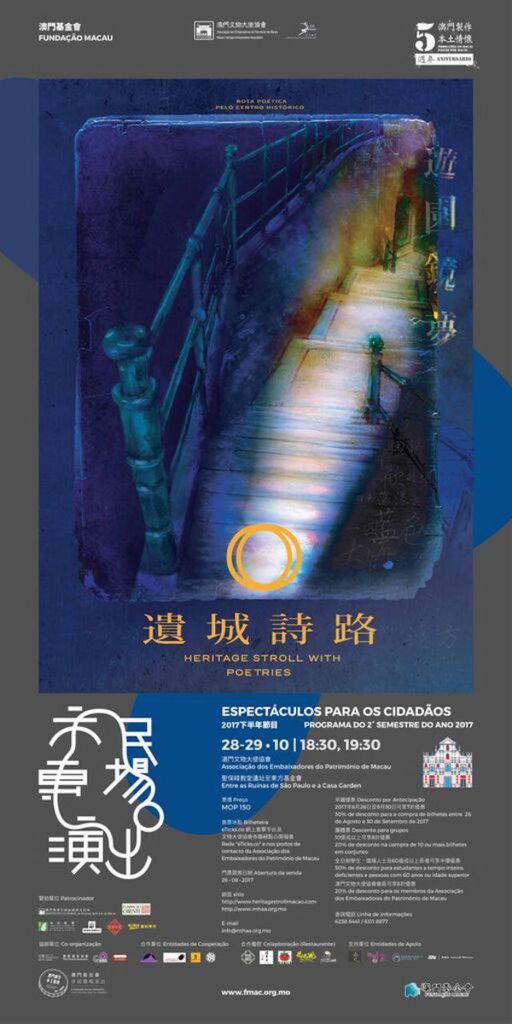 This integrated activity—combining elements of art, history and local culture—seeks to encourage participants to walk into a poetic night of Macau, listening to the romance of the old city, and exploring the divine beauty of the old districts though poetry and contemporary arts. The tour is led by a group of native cultural and art workers plus Macao Heritage Ambassadors and volunteers, inviting participants to discover the local community whilst strolling around this small historical city.
When: 6:30pm, 7:30pm, Saturday–Sunday, October 28–29, 2017
Where: Ruins of St. Paul's, Casa Garden, 13 Praca de Luis de Camoes, Macau
How much: MOP $150
For ticketing options and details, +853 6238 6441, +853 6311 8877, www.eTicks.co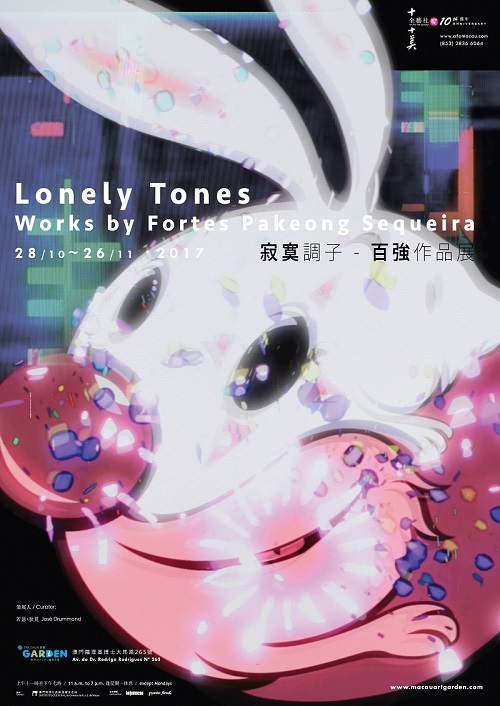 Macau artist Fortes Pakeong Sequeira will have his solo exhibition "Lonely Tones—Works by Fortes Pakeong Sequeira" in AFA Macau. This time Pakeong will have his latest artworks including installation and animation, and aims at opening up new perspectives in which the viewer is able to engage.
When: October 28–November 26, 2017
Where: GF, Tak Chun Macau, Art for All, Art Garden, 265 Avenida Dr. Rodrigo Rodrigues, Macau
How much: Free admission
For more details, visit www.afamacau.com or +853 2836 6064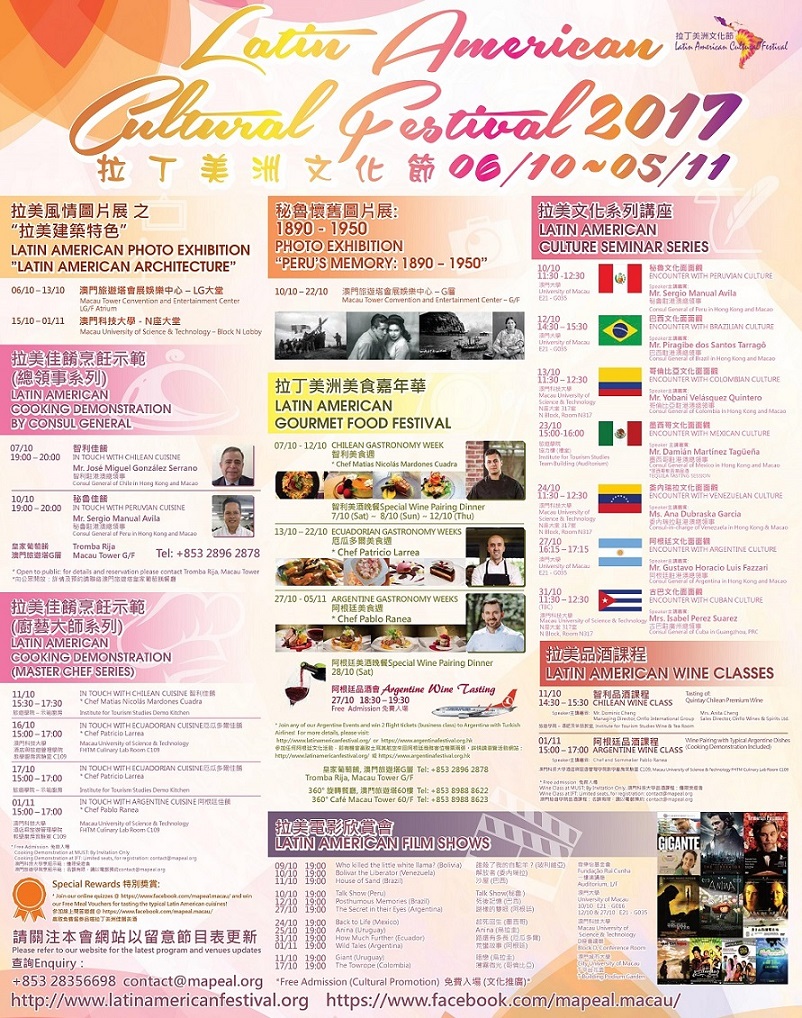 In efforts to bring the cultures of Latin America closer to Macau, the Macao Association for the Promotion of Exchange between Asia-Pacific and Latin America (MAPEAL) has organized the "Latin American Cultural Festival" this October.
The festival will organize different cultural activities such as photo exhibitions, a gourmet festival, culture seminar series, cooking demonstration by the consul general, wine classes, film shows, and so much more. Immerse oneself in the beauty of the different Latin American cultures through diverse mediums.
MAPEAL has selected 12 famous movies from Argentina, Brazil, Argentina, Bolivia, Ecuador, Colombia, Peru and Venezuela to be shown at the Macao Museum of Art, University of Macau and Macau University of Science and Technology. The majority of the movies are award-winners at the various international film festivals or nominees at the Oscar, Academy Awards and all free admission.
Don't miss the Argentine Wine Tasting on October 27 from 6:30pm to 7:30pm at Macau Tower. Check out Ecuador Week from October 13 to 22 and experience everything with our own senses to definitely give us a deeper impression of the interesting culture.
The event is open to all interested parties for free. Have a better understanding of Latin America and participate in exciting events and activities. Many events are open to the public and are free admission while some are by invitation only. You can check out the full schedule here.
When: October 6–November 5, 2017
Where: Macau Tower, Rui Cunha Foundation, University of Macau, Macau University of Science and Technology, Institute for Tourism Studies, City University of Macau
For more details, visit www.latinamericanfestival.org or www.facebook.com/mapeal.macau
•••
FANTASTIC GIVEAWAY FROM MACAU LIFESTYLE
•••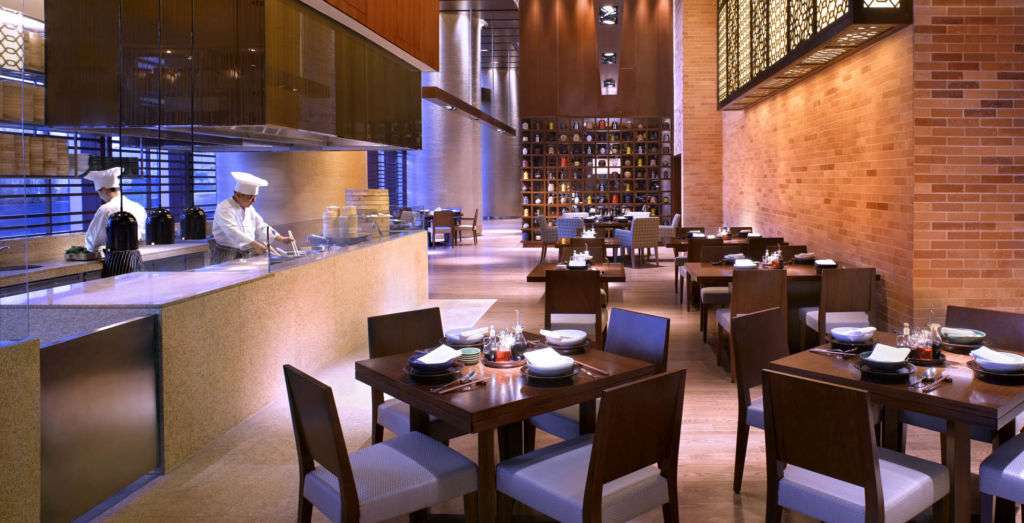 Savor the taste of authentic northern Chinese cuisine only at Grand Hyatt Macau's Beijing Kitchen. Four fabulous kitchens overseen by a master chef to create custom-designed Chinese delicacies, from traditional Peking Duck prepared in wood-fired ovens and traditional Chinese noodles to dim sum and a wide selection of desserts, dining here is an unforgettable experience of the senses.
With a warm and vibrant atmosphere highlighting a modern-rustic dining environment, the sleek and stylish dining space is complemented with rich traditional Chinese decor. Get a chance to enjoy Beijing Kitchen's lavish dining experience with this MOP $1,000 voucher! The competition closes on November 1 and winner will be chosen from the list of entrants.
[typeform_embed type="drawer" url="https://macaulifestyle.typeform.com/to/nKvMDl" button_text="Enter the giveaway!"]
Tags