Say Olá to the weekend of Lusofonia Festival at the Taipa-Houses. Now in its 20th year of merriment and festivities, the special occasion will be marked by cultural booths, gastronomy, music, dance, and games for the whole family. Also this weekend—explore fantastic art exhibitions, join the Oktoberfest mayhem, or sit front row at Sands Macao Fashion Week.
(Featured image above)
A chance to promote and exchange cultural knowledge between Portuguese-speaking countries and regions, the 20th Lusofonia Festival is the place to experience all things Portuguese for the community of Macau!
The Lusofonia Festival is a perfect place for locals and visitors alike from all different cultures and walks of life. From authentic food, drinks, and hand-crafts from different Portuguese-speaking cultures to music performances, dance, and great games and activities for kids—there is something for everyone.
Angola, Mozambique, Cape Verde, Portugal, São Tomé e Princípe, Goa, Daman and Diu, Guinea-Bissau, Macau, Brazil and Timor Leste are the Portuguese-speaking countries and regions that will gather at the Taipa Houses Museum to present music and dance performances, as well as a glimpse of their own differences in culture.
On Friday, catch the parade by Macao 1st Samba School 7:30-8:30pm and music performances from Macau artists 7:30pm–10:00pm. Take the kids on Saturday from 3:00pm onwards to enjoy the traditional games and pony rides. Stay for the music and dance performances until 10:00pm. Go back on Sunday and savour more of the Lusofonia gastronomy restaurant from 12:00pm to 3:30pm and 6:30pm to 10:00pm. There are just so many things to explore around the festival!
When: Thursday–Sunday, October 19–22, 2017
Where: Taipa Houses Museum, Avenida da Praia, Carmo Zone, Taipa, +853 8988 4000 / 2882 7527 /8399 6699, www.icm.gov.mo
How much: Free admission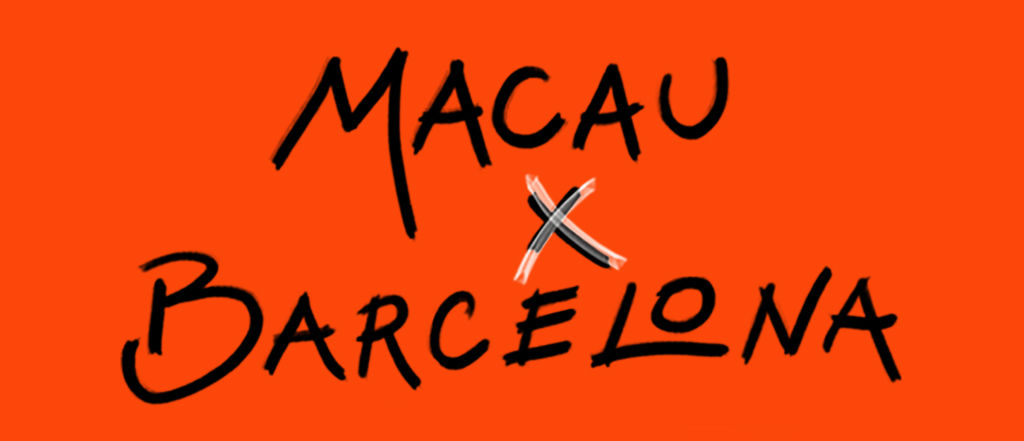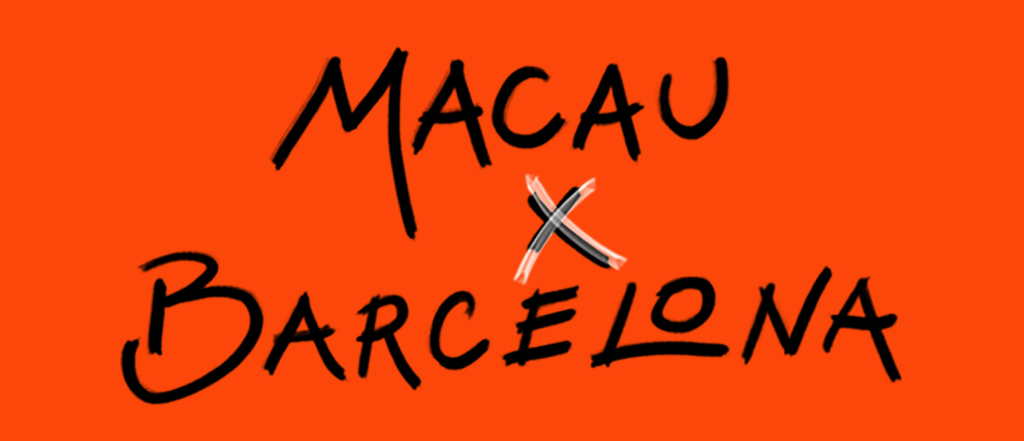 Barcelona X Macao Art of Illustration Exhibition brings together a total of 20 illustrators from Macau and Spain. The exhibition will take place in Barcelona Spain and Macau in August and October 2017 respectively.
The illustration is a graphical representation of a real or imagined world, including an array of techniques used, from photography to painting. It is used to convey thoughts, feelings, facts, and emotions. Its role is to attract attention, persuade, create context, inform, enhance understanding or entertain an audience. The event aims to create a network between a community of established and emerging artists, providing them the opportunity to exchange information about new developments in their work field and to promote each other.
At the helm of YunYi Arts and Cultural Communications Association is Christine Hong. She affirms that it has always been YunYi's main focus to collaborate with an arts organization that is working to promote art and culture in and around Macau. YunYi brings together artists from Macau with international artists from every corner of the globe, in order to promote the intellectual sharing of ideas between all cultures.
When: October 17–29, 2017
Where: Rui Cunha Foundation Gallery, GF 749 Avenida da Praia Grande, Macau
How much: Free admission
For more details, visit www.facebook.com/yunyi.org, www.ruicunha.org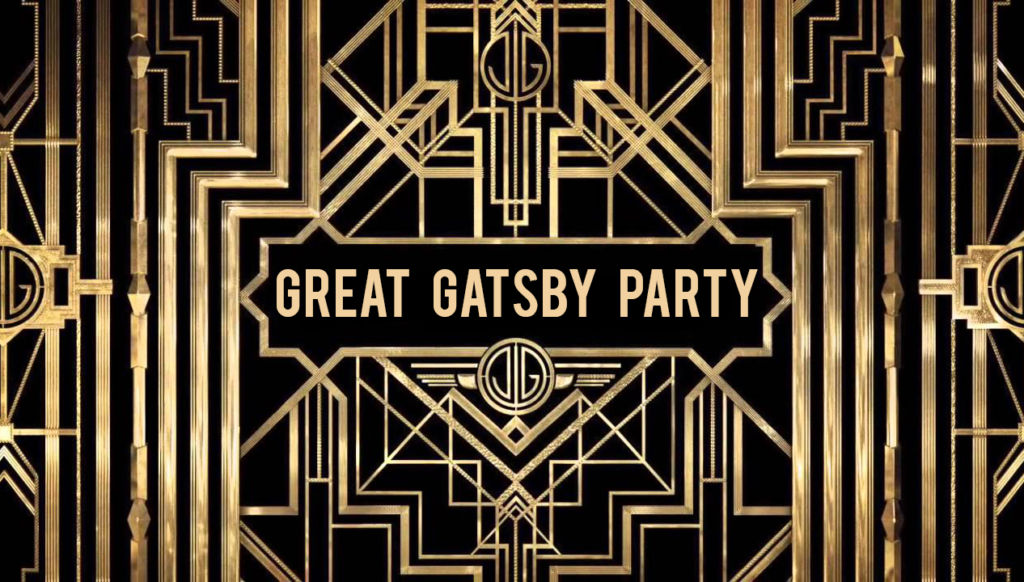 The Italian Chamber of Commerce is holding a stylish event at the outstanding Italian restaurant Trattoria Il Mulino in Macau.
Meet professionals and make new friends at the elegant affair while having a chance to taste authentic Italian cuisine of the highest quality in a lively environment. Immerse yourself in the vibrant culinary tradition of Italy in a memorable evening at the heart of Studio City. Don't forget to dress up with the Great Gatsby look and be the next Jay Gatsby or Daisy Buchanan!
Sign up for our Macau Lifestyle Special Rate of MOP $180 and follow the steps on our Facebook Page
When: Friday, 7:00pm–9:00pm, October 20 2017
Where: Trattoria Il Mulino, Shop 1079, Level 1, The Boulevard, Estrada do Istmo, Studio City, Macau
How much: MOP $180 for members and MOP $250 for non-members
(Including Italian canapés and wine)
For more details, visit www.icc.org.hk or email [email protected]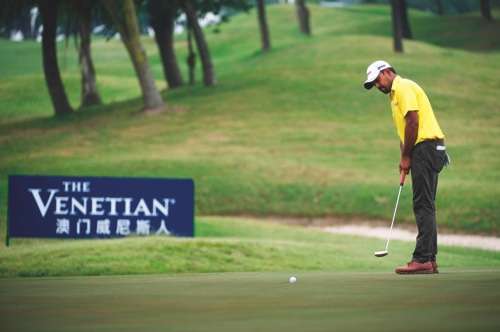 The 2017 Macao Open will take place from 19 to 22 October at the picturesque Macau Golf & Country Club where 144 of the world's most seasoned professionals and leading amateurs will compete at one of the longest-running international sports events in the city.
In its 19th edition, the tournament has hosted some of the best golfers the world has ever seen in the past two decades. Major champions and multiple tour winners such as Ernie Els, Lee Westwood, Colin Montgomerie, Nick Faldo, Padraig Harrington, Fred Couples, Ian Woosnam, Mark O'Meara, Darren Clarke, Ian Poulter, Branden Grace, Scott Hend, Anirban Lahiri, and Zhang Lian-Wei have all graced the fairways of the Macau Golf & Country Club. Thai rising star Pavit Tangkamolprasert, the reigning champion, has confirmed his return to defend his title.
The four-day tournament will continue to be jointly organized by Sports Bureau of Macao SAR Government (MSB) and the Golf Association of Macau. It is sanctioned by both the Asian Tour and the Golf Association of Macau and promoted by IMG. There is a total prize purse of USD $500,000. Tickets are not required for entry into the event venue.
When: October 19–22, 2017
Where: Macau Golf and Country Club 1918 Estrada de Hac Sa, Ilha de Coloane, Macau
For more details, visit www.facebook.com/macaoopen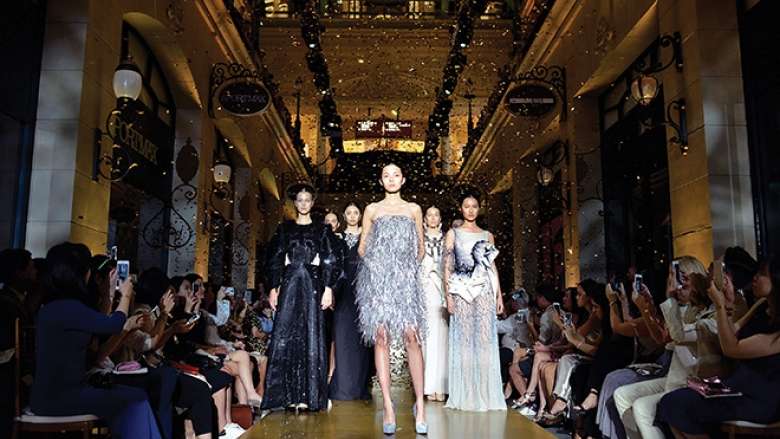 Sands Resorts Macao will launch its first Sands Macao Fashion Week from October 19 to 24, 2017. Designed to showcase the many leading luxury and lifestyle fashion brands across Shoppes at Four Seasons, Shoppes at Venetian, Shoppes at Parisian and Shoppes at Cotai Central, the event will offer fashion parades and other special events open for the public to enjoy.
A highlight of the week will be an exclusive VIP gala dinner and a fashion show attended by celebrities and fashion elite from China, Hong Kong, Taiwan, Japan, and Korea, held at The Venetian Macao's opulent main lobby on Thursday, Oct. 19. The gala evening kicks off six days of fashion events and promotions that will include runway and boutique shows at Shoppes at Venetian and Shoppes at Parisian and exhibitions at Shoppes at Four Seasons highlighting current collections, alongside other exciting events.
The key events of Sands Macao Fashion Week 2017 will be held on October 20 and 21, when Shoppes at Venetian presents the Walk on Water fashion shows, a series of runway events that actually take place on The Venetian Macao's Grand Canal itself, while The Parisian Macao's Avenue des Champs Elysees will also be brought to life with live runway shows showcasing the latest looks for the coming season.
The week's prestigious program will also see exhibitions taking place at Shoppes at Four Seasons on Oct. 20 to 24, revealing the absolute crème de la crème of fashion from the world's premium fashion houses. Promising a celebration of style, Sands Macao Fashion Week 2017 is for anyone interested in the latest haute couture, streetwear, and everything in-between for the autumn/winter seasons.
 When: October 19–24, 2017
Where: The Venetian, Parisian, Four Seasons, Cotai, Macau
For more information about Sands Macao Fashion Week, please visit en.sandsresortsmacao.com.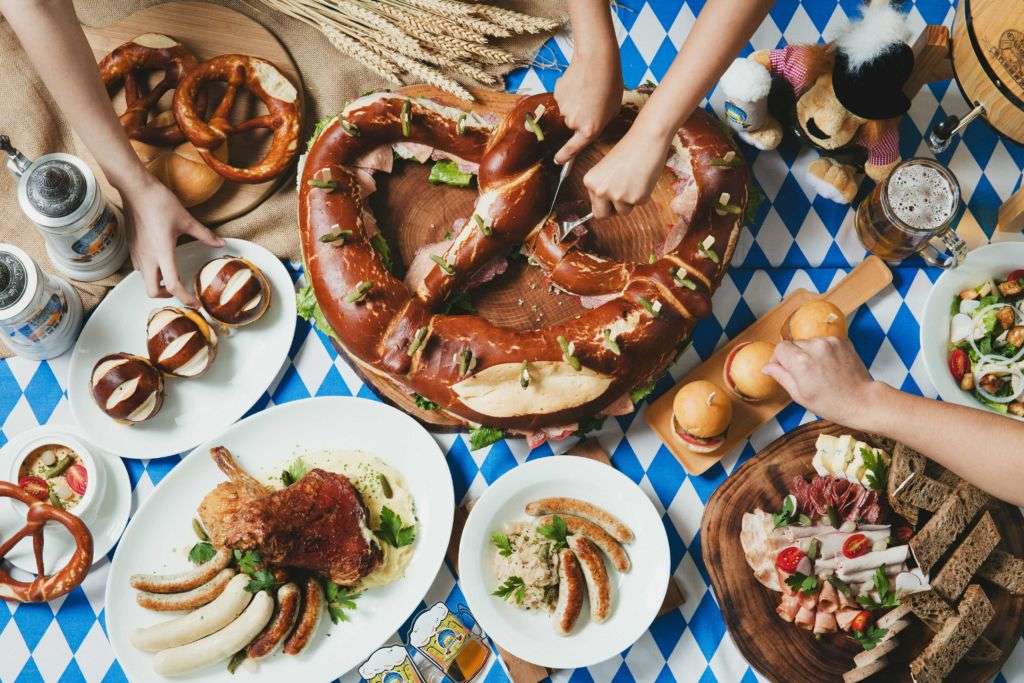 MGM is bringing the spirit of Oktoberfest in Macau this October 12 to 23 for the ninth time this year. Locals and guests will again get to experience Macau's most authentic Beerfest outside of Germany.
The 11-day beer fest at MGM captures the essence of Bavarian festivities through German beers, cuisine, live entertainment, and the Bavarian party atmosphere. MGM will serve Löwenbräu, one of only six official Oktoberfest brews from Munich, with other wheat beers to pair with classic German comfort foods. Enjoy the rhythmic accordion, oompah music, and folk dances along with the Bavarian beer maids in dirndls. The huge beer tent with traditional decorations, including ceiling wreaths, buntings, and carnival game booths, will be a guaranteed fun and a live experience that is just like the Munich Oktoberfest. Once again, MGM is flying the beloved Högl Fun Band all the way from Munich over to Macau to fill the nights with dynamic live performances.
For guests who would like to enjoy the authentic German party with children and family, the special daytime Oktoberfest between 11:00am and 3:00pm on October 21 is the perfect option. Oktoberfest Macau at MGM 2017 will be held in The Vista II. The number of tickets and tables are limited, so get them soon before they are out!
When: October 12–23, 2017
Where: MGM Macau, Avenida Dr. Sun Yat Sen, NAPE, Macau
How much: MOP $170 per person (including one standard beer or drink)
For more details, contact +853 8802 2666 or visit www.mgm.mo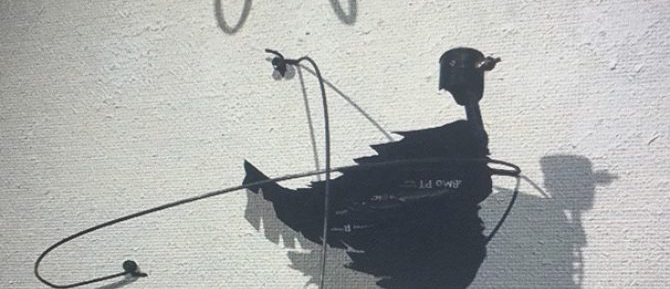 Taipa Village Cultural Association proudly presents local established artist Allen Wong's solo exhibition "Who am I", showcasing two sets of artistic expressions—video installations and mixed media installations—which are based on Wong's recurrent theme of traditional Chinese bird cages. The four video installations, entitled "Southeast Southwest", "Fan", "East West Path", and "What Do You Want", explore the concept of the thaumatrope. The exhibition aims to reflect the relationship between freedom and human society.
The curator's statement reads, "This exhibition presents Wong's most intimate and fragile self, by looking into his inner beliefs in order to make sense of the daily contradictions, overcome life's struggles, surpass moral obstacles and progress with his artistic ambitions. It is, in fact, an exposition of his search for freedom of thought and how to maintain the strength of identity.
When: 12:00pm–8:00pm, October 11–November 29, 2017
Where: Taipa Village Art Space, 10 Rua dos Clerigos, Taipa, Macau
How much: Free admission
For more details, visit www.taipavillagemacau.com or contact +853 2857 6118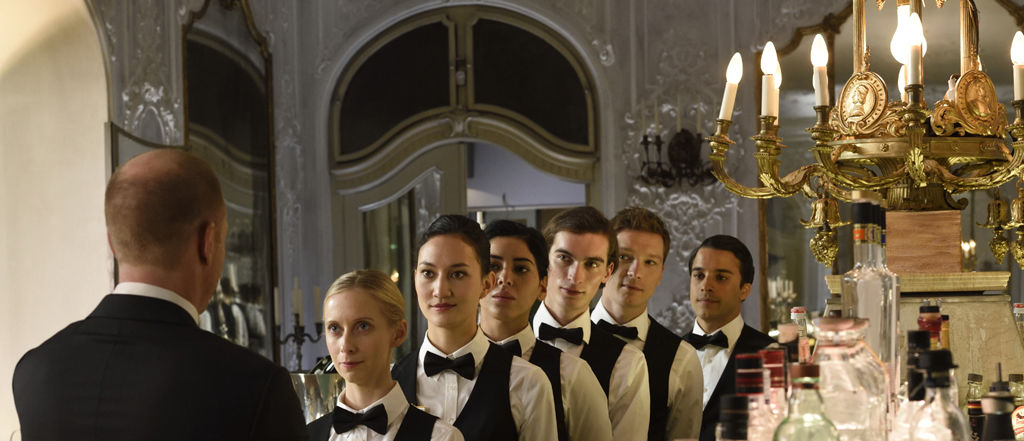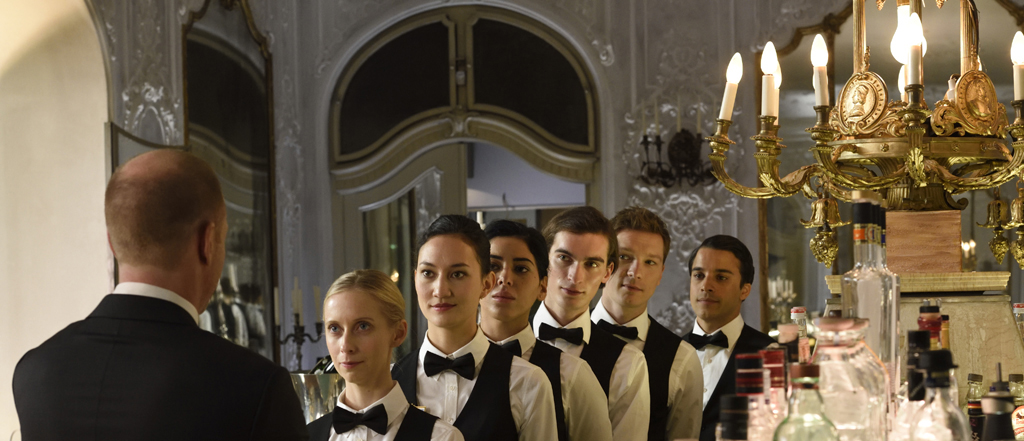 Goethe-Institut Hong Kong and Cinematheque Passion will jointly bring  "[email protected]" this October, featuring eight of the latest German feature films, experimental shorts from Berlinale Shorts 1&2, plus three classic films in the "Special Screenings in Macao: New German Cinema". Enjoy some fine German films with rich emotions and special plot ideas this autumn.
[email protected] will have three parts. Part one brings you eight of the latest German feature films directed by acclaimed German filmmakers and including winners of important awards in film festivals. You will have the opportunity to enjoy four of the six German films nominated for the prestigious 67th German Film Awards, including blockbusters "Toni Erdmann", "The Bloom of Yesterday", "Welcome to Germany", and "Wild".
Part two will feature 11 experimental and new shorts from Berlinale Shorts 1&2. Three of these films won key awards. And lastly, part three, which can only be viewed in Macau, is titled "Special Screenings in Macao: New German Cinema", and includes a film talk. Cinephiles will be offered coffee for [email protected] Fans. A Sugar Coffee coffee coupon will be offered with a purchase of four tickets for "[email protected]".
A "Film Talk in Macao: New German Cinema" will be held to let the local audience better understand what New German Cinema is. Mr. Leong I On will be present on October 15 at the screening room of Cinematheque Passion. The talk is free admission with limited seats on a first-come-first-served basis.
When: October 14–27, 2017
Where: Cinematheque Passion, 13 Travessa Da Paixao, Macau
How much: MOP $60
Full-time students and senior citizens aged 65 or above can enjoy 50% discount. Each purchase of 10 tickets or more can also enjoy 20% discount.
For more details, visit www.cinematheque-passion.mo, www.facebook.com/CinemathequePassion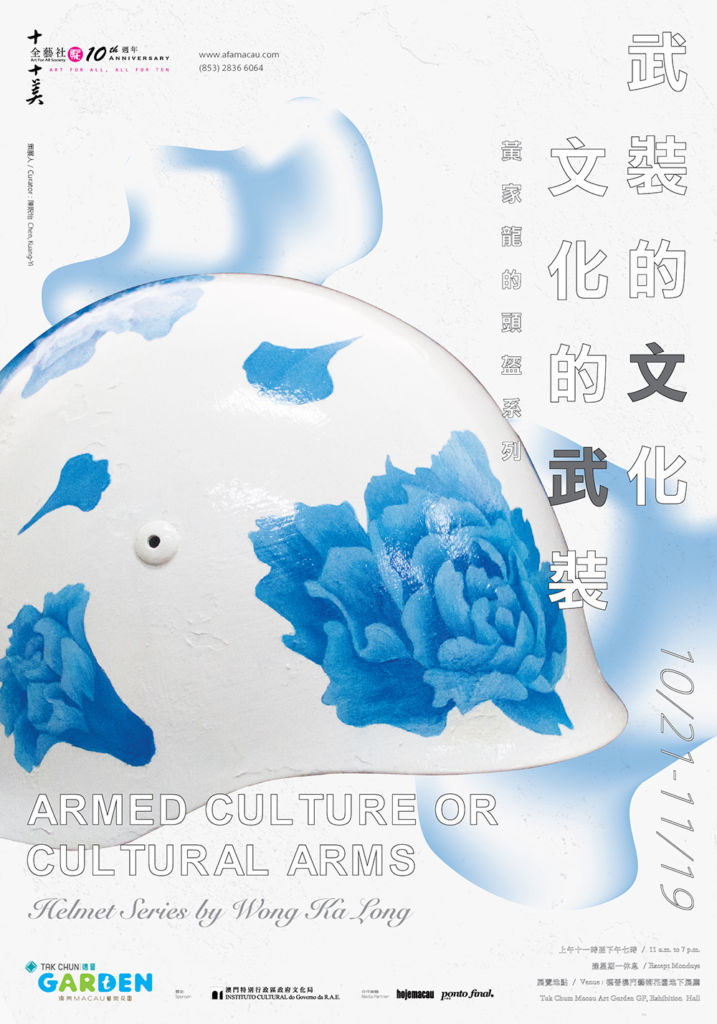 Macau artist Wong Ka Long's exhibition "Armed Culture or Cultural Arms – Helmet Series by Wong Ka Long" is opening at AFA on October 20.
Wong Ka Long graduated from the Guangzhou Academy of Fine Arts with a solid foundation in sketching and classical sculpting. With his high artistic attainments, he is a modest and loyal spokesperson of the notables in the cultural and artistic sphere and has created numerous sculptures of them that stand across the tiny city of Macau.
From the statue of Luís de Camões at the Taipa Houses to the bronze statue of Professor Jao Tsung-I, each one of them demonstrates his mastery and knowledge of the materials and techniques that characterize sculpture of the Italian Renaissance, Chinese Socialist Realism, and Western modern art. Nevertheless, Wong has never slowed down his pace.
When: October 21–November 19, 2017
Where: GF, Tak Chun Macau, Art for All, Art Garden, 265 Avenida Dr. Rodrigi Rodrigues, Macau
How much: Free admission
For more details, visit www.afamacau.com or +853 2836 6064
Tags