Brr, the temperature has dropped tremendously and some drizzles say that staying in bed is best for this type of weather, comfy yes, but that would waste the whole day! We sure hope that's not what you're doing this weekend. A fun dining carnival is happening over at Sheraton Grand Macao, a romantic afternoon to pregame your Valentine's Day at Grand Coloane Resort, and also some live performances and exhibitions all ready to be discovered by you this weekend!
(See featured image)
Buzzed with color, creativity, and cooking is the most popular masked carnival returning back to Bene. Inspired by Italy's colorful markets, the focus for the first Mercato of the year will be in the region of Veneto, one of the country's most popular destinations famous for its food and entertainment. The two-day event features live cooking stations, wine professionals and artisanal retail products to encourage you to recreate your very own classic Italian fare at home.
When: 6:00pm—11:00pm, Friday and Saturday, February 2—3
Where: Bene, Sheraton Grand Macao
How much: MOP $400 (per adult) MOP $200 (per child 6 to 12 years)
For reservations or inquiries, please call +853 8113 1200 or email [email protected].
For more details, please visit www.sheratongrandmacaohotel.com or follow @macaobene on Facebook.
Prices include entry ticket, unlimited food, wine, and drinks. Retail items will be charged accordingly.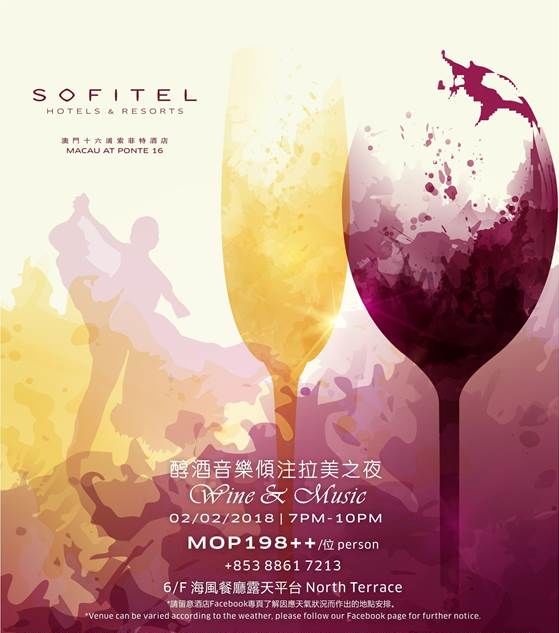 Experience a South American adventure, traveling through Chile, Argentina, and the Dominican Republic as you taste the flavors of  Trivento Reserve Malbec and Trivento Tribu Torrontes from Mendoza of Argentina, Marques de Casa Concha Chardonnay and Marques de Casa Concha Carmenere from Chile, and spirits from the Dominican Republic. Traditional South American food will be available as well for your enjoyment. Join the dance with Latin music and Bosso Nova!
When: 7:00pm—10:00pm, Friday, February 2
Where: Sofitel Macau at Ponte 16
How much: MOP $198+ (per person)
For more details, visit Facebook event page or www.sofitelmacau.com and contact +853 8861 1001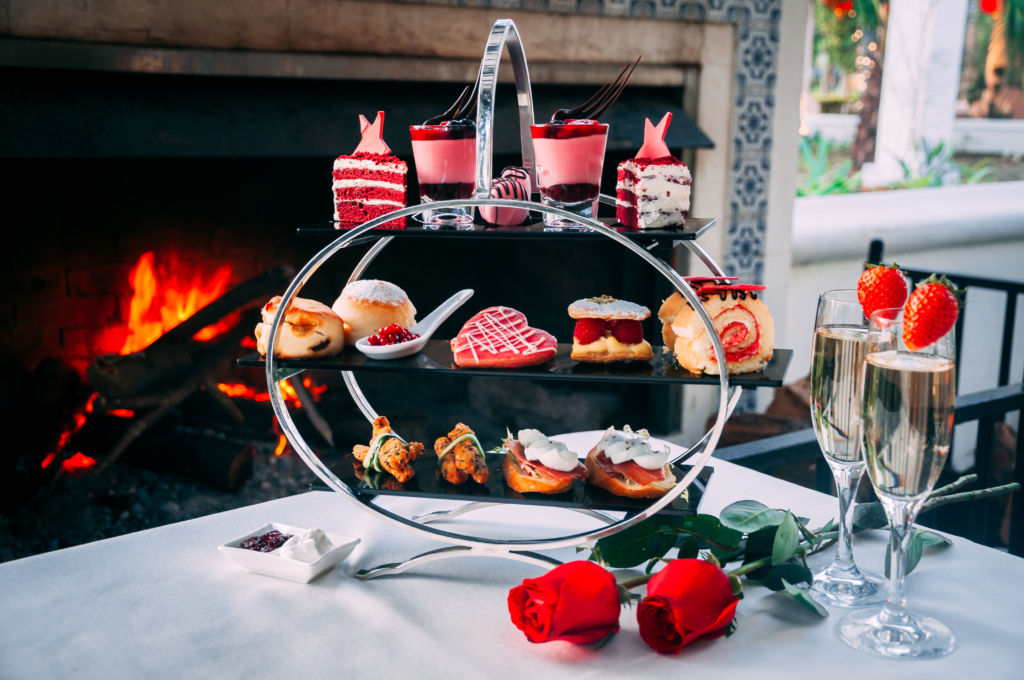 Inspired by the romantic vibe Valentine's Day brings, Grand Coloane's pastry team is proud to present a well decorated afternoon tea set with cute pink-themed treats at the Panorama Lounge located at the heart of the resort's lobby. Grab your partner or friend and enjoy this dreamy afternoon tea set far from the city surrounded by nature.
When: February 1—28
Where: Panorama Lounge, Grand Coloane Resort
How much: MOP $288 (for two persons) MOP $388 (for two persons including two glasses of champagne)
For reservations please call +853 8899 1020 or email [email protected]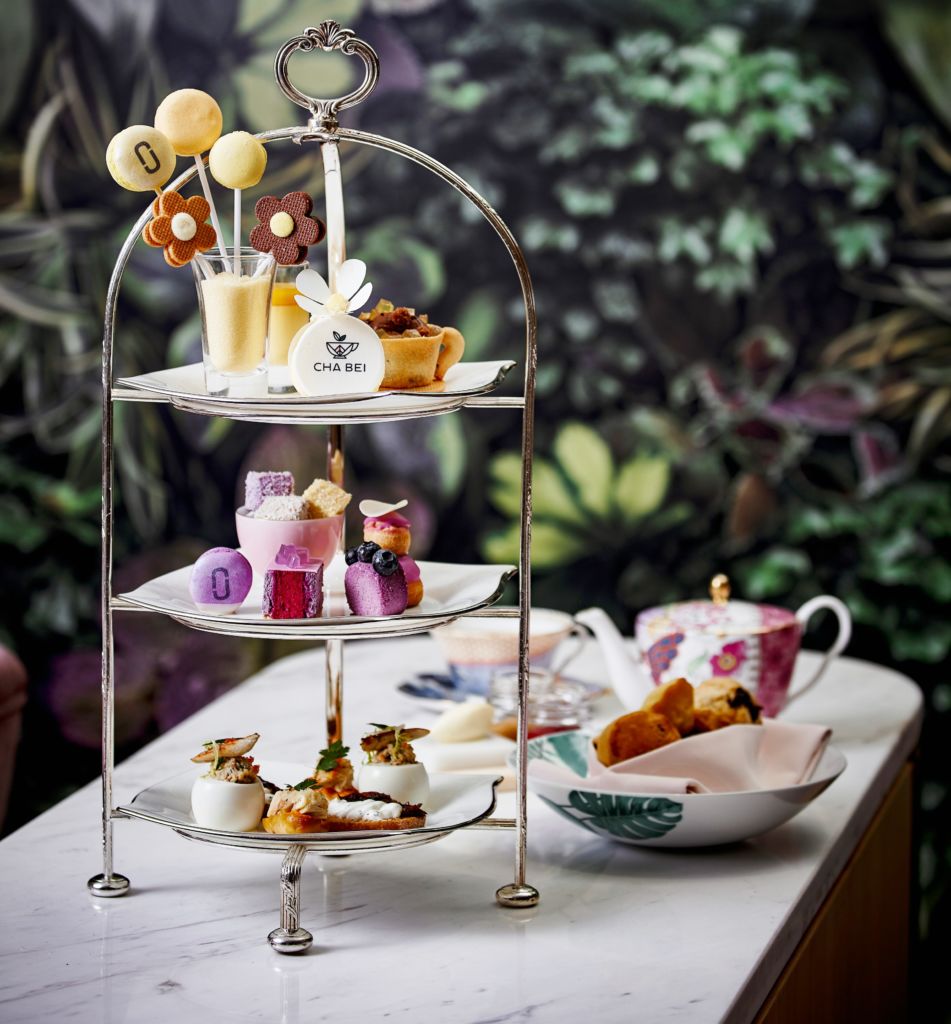 Popping with color, style, and flavor, the limited-edition Cha Bei x Marc Jacobs Afternoon Tea is making its grand entrance at The Promenade Shops from 11 January to 8 March 2018. This exclusive tea and fashion experience takes inspiration from the 1960s charm of the Marc Jacobs 2018 Resort Collection.
The Afternoon Tea comprises savories such as crabmeat deviled eggs, caramelized onion and feta cheese, and Hainanese chicken toast; and sweets such as signature cookie lollies, yuzu chiffon cake, and mango lemon tart. A selection of scones and freshly baked madeleines will be served. To sip, guests may choose the special taro latte, loose leaf tea selection, hot chocolate or coffee.
When: January 11—March 8
Where: Cha Bei, Galaxy Macau
How much: MOP $328 (for two persons)
For more information please call +853 8883 2221, or visit their website.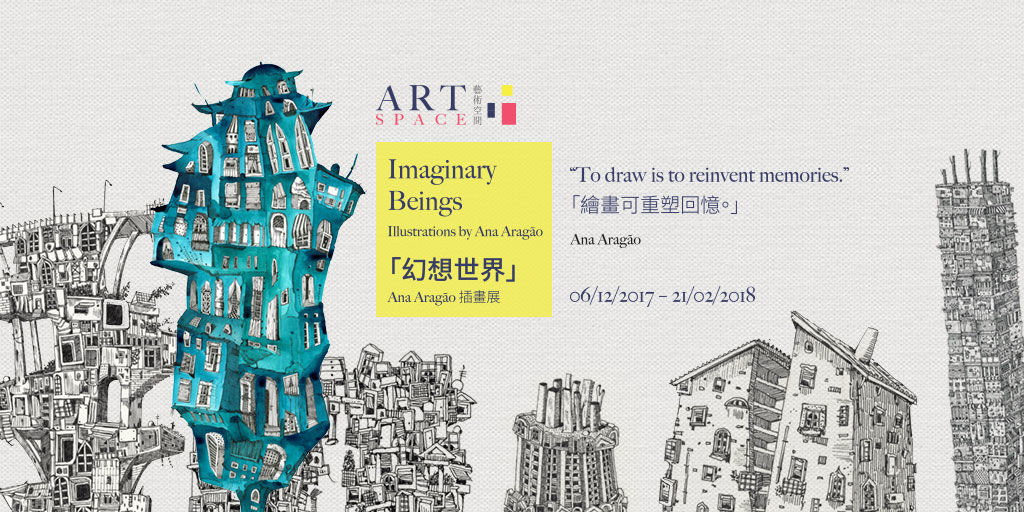 Taipa Village Cultural Association is proud to invite Portuguese illustration artist Ana Aragao to debut her solo exhibition in Macau. Her collection of artworks will showcase an array of building features in different forms and shapes that are drawn spontaneously.
She has an intensive background in architecture but builds her dream houses in illustrations and paintings. Fascinated with cities and their real or imaginary representations, Ana creates her own masterpieces. In 2014, Ana was selected as one of the 200 best illustrators worldwide by Lurzer's Archive. The talented artist often takes part in exhibitions, lectures, and workshops.
When: 12:00pm–8:00pm, December 6, 2017–February 21, 2018
Where: Taipa Village Art Space, 10 Rua dos Clerigos, Taipa, Macau
How much: Free admission
For more details, visit www.taipavillagemacau.com,  www.anaaragao.com or +853 2857 6118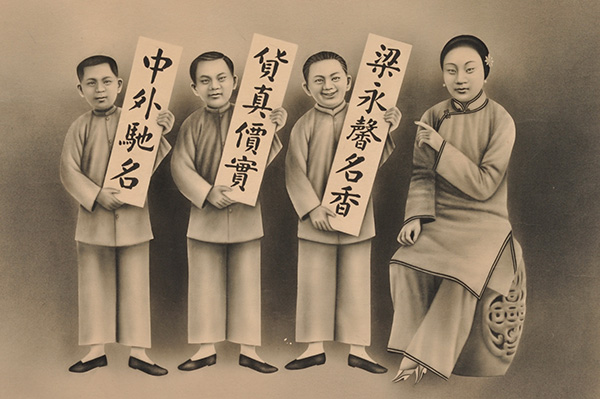 Macau's incense, firecracker and match industries had a prosperous period in the 1950s and 60s and has become an important source of income for the city at the time. This exhibition allows visitors to witness the golden years of those industries and have a better understanding in the development and subsequent decline. It features around 210 exhibits in six areas, including replicas of the façades of bygone local incense and firecracker factories. Guided tours are available on January 6 and 20 and on February 10 and 24.
When: 10:00am–6:00pm, October 28–Febuary 25, (closed on Mondays; open on public holidays)
Where: Macao Museum
How much: MOP $15 (for adults), free admission for children aged 12 and below, and senior citizens aged 65 and above and free admission on Tuesdays and on the 15th of every month.
For more information please contact +853 2835 7911 and [email protected] or visit their website.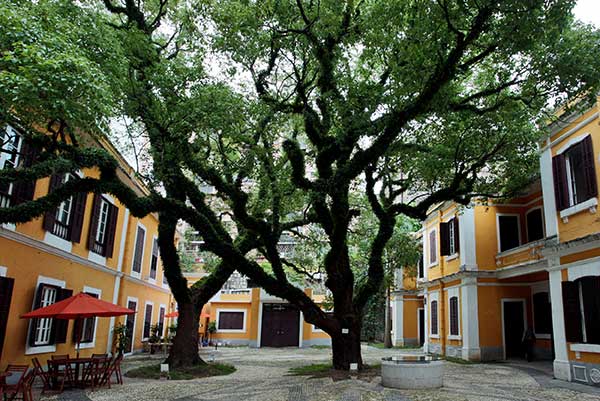 In celebration of Macau's 18th Handover Anniversary is an exhibition aiming to promote cultural exchanges between Mainland China and Macau. It features artworks by Mainland Chinese artist Zuo Zheng Yao whose pieces are renowned for featuring ink on ceramics and has participated in several solo and collective exhibitions.
When: 3:00pm–8:00pm, Monday, 12:00pm–8:00pm, Tuesday to Sunday; January 18–February 4
Where: Albergue SCM
How much: Free
For more information please call +853 2852 2550 or visit their Facebook page.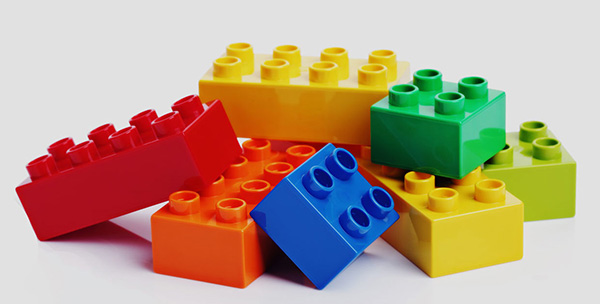 This fun exhibition aims to encourage children and young people to put their creativity to work. Cultivating their rational thinking and interest in the fields of science, technology, engineering, the arts, and mathematics. Participants can enjoy building structures with LEGO® bricks, including assembling or programming robots. There are several interactive classrooms available that allows children to learn basic principles of physics and engineering while having fun.
When: 10:00am–6:00pm, from now until February 25 (closed on Thursdays; open to public holidays)
Where: Macao Science Center
How much: MOP $25 (entrance fee)
For more information please contact +853 2888 0822 and [email protected]  or visit their website.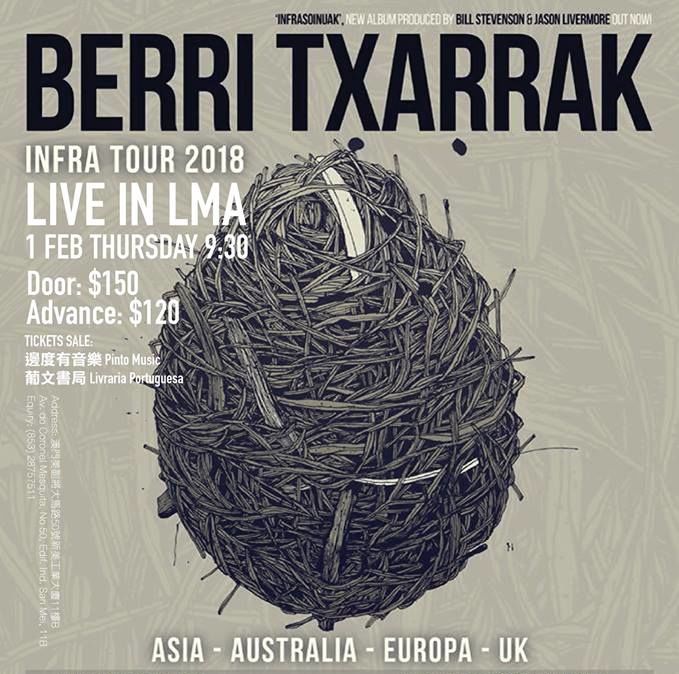 Berri Txarrak (Bad News in English) is a Basque rock power trio whose songs are sung in Basque. Formed in 1994 in Lekunberri (Nafarroa, Basque Country), this band boasts a discography currently featuring seven records and a documentary film, each of them a milestone in the band's unstoppable progression. Setting out from the Basque rock scene to conquer the world through constant international touring, including Europe, Asia, Southamerica, US.
When: 9:30pm–12:30am, Thursday, February 1
Where: Performance Art Theater
How much: MOP $150 (at the door), MOP $120 (early bird)
For more information please visit their website or contact +853 2875 7511 and [email protected]
Tags