Whew, it's getting hot in here! Yep, summer has arrived in all its sweaty glory, but as the temperatures have increased so have the number of awesome events happening around town. Get out and about while the weather is good (we barely missed that storm this week). There is plenty happening to keep you productive this weekend, including another great dining pop-up at Vida Rica Bar at the Mandarin Oriental, Macau. There is also an incredible mixologist, David Ong, flying in to show off his stuff at The Ritz-Carlton Bar & Lounge. There's a unique exhibition on the history of the fireworks industry in Macau and the FIFA World Cup final too! It's definitely going to be an eventful weekend – enjoy!
(See featured image above)
Join David Ong at The Ritz-Carlton Bar & Lounge for the next installment of The Alchemist Flair – A Global Mixology Experience. David is a luminary of Manila's coffee and cocktail scene, sharing creative seasonal drinks and exceptional service at his establishments, OTO and The Curator Coffee & Cocktails, named one of Asia's 50 Best Bars. Come in for a taste of the excitement as David flies in on July 13th and 14th.
When: 9:00pm—12:00am, Friday and Saturday, July 13 and 14
Where: Ritz Carlton Bar & Lounge, Galaxy Macau, Estrada Da Baia De Nossa Senhora Da Esperanca, Cotai
For more details, contact +853 8886 6868 or visit their website or visit their Facebook event page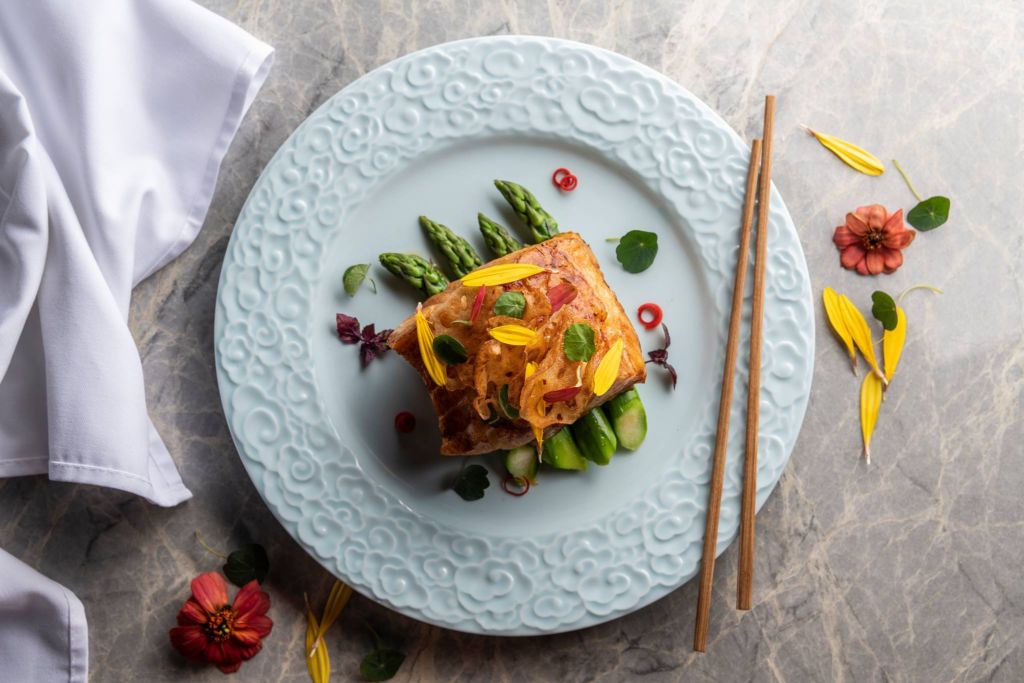 Awaken your taste buds with an array of tantalizing Oriental dishes from Fang Fang, a groundbreaking dining hot spot from Hong Kong. Hosted at Vida Rica Bar at the Mandarin Oriental, Macau, the evening will be perfect for a gathering with your family or a catch-up with friends. Expect quality innovative cuisine paired with beautifully-crafted concoctions.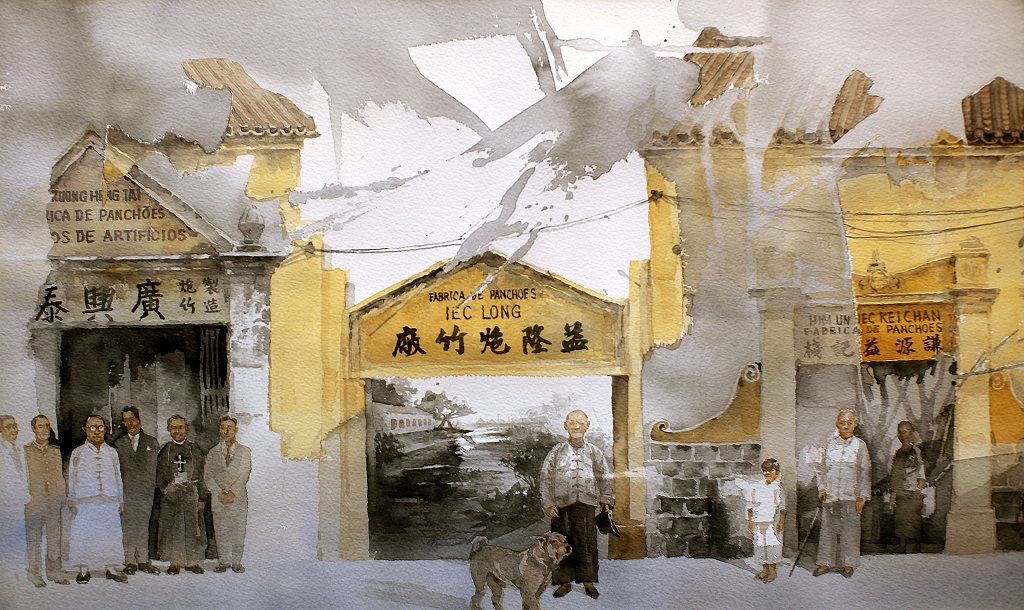 MACAU'S FIRECRACKERS INDUSTRY – NEW WORKS BY LIO MAN CHEONG
This exhibition will be showcasing a unique collection of Chinese ink paintings from the renowned artist, Lio Man Cheong who will be presenting the history and production line of Macau's ever-flourishing firecrackers industry, and the way of life surrounding it. Children and young youth can learn about the culture and history of Macau with abundant visuals and stories and know more about how our city used to be in the old times.  It is, in fact, an invaluable testimony of Macau's humble past and a reflection on the roots of local identity.
When: July 4—October 5
Where: Taipa Village Art Space, 10 Rua Dos Clerigos, Taipa
How much: Free
For more details and information please call +853 2857 611, email them, or visit www.taipavillagemacau.org.mo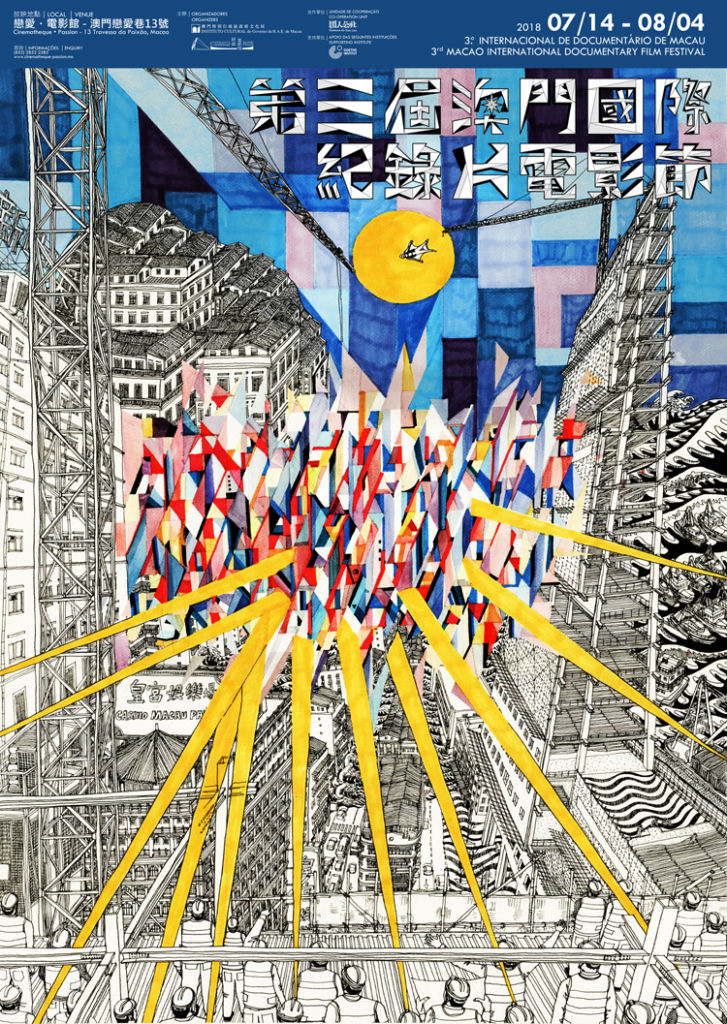 The third Macao International Documentary Film Festival (MOIDF) opens this weekend. 28 outstanding documentary films from different parts of the world, including Mainland China, Europe, USA, and Japan will be featured in Macau. It is a collaboration between Cinematheque-Passion and Comuna de Han-Ian. Independent Japanese director HARA Kazuo, who is recognized as the most important contemporary documentary filmmaker in Asia, is the "Director-in-Focus" and will be attending the festival to meet and share with the audience.
When: July 14—August 4
Where: Cinematheque-Passion, 13 Travessa da Paixão, Macau
For ticket inquiries please click here and for more details contact +8532 852 2585 or email them, or visit their Facebook page and official website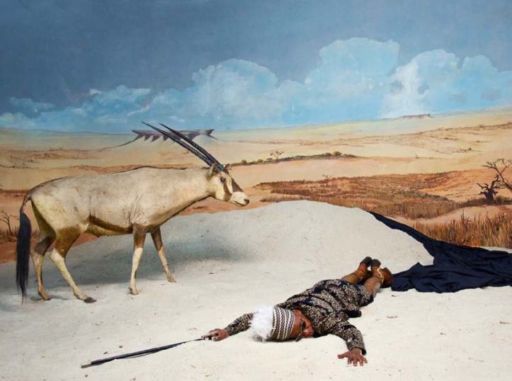 This is part of the annual Arts Exhibition between China and Portuguese-speaking countries which will see 27 artists unveil their new works in Macau. Curated by the Portuguese artist Alexandre Farto (also known as Vhils and Pauline Foessel), the works will be shown across six individual exhibitions from July 8 to September 9, all inspired by the theme of 'Alter Ego' – they aim to visually envision a striking journey resulting in aesthetically rich and moving results.
Each exhibition is an independent concept with its own unique character that includes the words and perspectives of the artist, and together they all form one symbiotic collection entwined by a common premise. The final part of the sequence curated by Francisco Vidal (Portugal & Angola) is appropriately named Alter Ego, and it concludes the process with a thought-provoking incursion into the understanding that while we are all seemingly different, we are also all fundamentally the same.
When: 10:00am—7:00pm, July 8—September 9 (closed on Mondays)
Where: The Navy Yard No. 1, Rua de S. Tiago da Barra, Macao
How much: Free
For more information please call +853 8988 4000 or visit www.icm.gov.mo
Tags