The Mid-Autumn Festival is almost here, so this means it's time to get your mooncakes! Check out the Best Places to Get Mooncakes for Mid-Autumn Festival in Macau. Enter our new exciting giveaway to Win a Grand Staycation at Artyzen Grand Lapa Macau and get ready to enjoy fun-filled moments with the ones you love most. Also, don't forget that Mandarin Oriental, Macau's Macau Fried Chicken Club at Vida Rica Bar offer has been extended, allowing you yet another chance to try out these delicacies. We've rounded up a series of cool events to attend this weekend in Macau, so be sure to keep reading!
(See featured image above)
Six eye-catching outdoor art installations are displayed at different corners of the city as part of Art Macao, a mega international cultural and artistic event in Macau, providing visitors with distinctive art and cultural attractions. Learning from Macao is a mega-urban panorama. Using the signature language of architectural axonometric drawing, the mainland-based Drawing Architecture Studio has attempted to explore a new 21st-century urban design concept with Macau as its theme. It's on display at the exterior wall of the Handover Gifts Museum of Macao. The artwork "Gathering" by Su Xinping from Mainland China, sets the huge hands at an upward angle. The work combines figurative expression with surreal dimensions to create a mountain-like shape, allowing viewers to look up from a relatively low horizontal line of sight and feel the infinite space that extends out. The artwork can be visited at the Art Plaza of the Macao Cultural Centre.
Chakra was created by Riccardo Cordero, from Italy. The sculptures, located in Tap Seac Square, are formed into a circle, allowing people to visit and appreciate the work from various perspectives. Global City, signed by Argentinian artist Leandro Erlich, uses steel and resin to interpret the concept of "a global village", highlighting the advantages of human interconnectedness while showing the threat posed by human civilization to the earth, exploring the realistic significance of sharing the same house in the hustle and bustle in the development of humanity. You can visit this in front of the Taipa Houses-Museum. Made of mirror and fiberglass, the installation Miss You, by Thailand artist Gongkan conveys the idea that "love" is freedom without boundaries, and everyone can express "love" without restraint. Open to the public at Anim'Arte Nam Van. In Barra square, you'll be able to see Sun Boat, a work that explores migration by Moataz Nasr (from Egypt), features a solar disc of 360 paddles to illustrate the endless, interconnected movement of human beings on earth seeking a better life.
When: September 1–30, 2021
Where: Handover Gifts Museum of Macao, 237–285 Avenida Xian Xing Hai, NAPE, Macau, Art Plaza, Macao Cultural Centre, Avenida Xian Xing Hai s/n, NAPE, Macau, Tap Seac Square, Avenida do Conselheiro Ferreira de Almeida, Macau, Taipa Houses-Museum, Anim'Arte Nam Van, 744B Avenida Panorâmica do Lago Nam Van, Macau, and Barra square, Macau
How much: Free admission
For more information, check the event's official page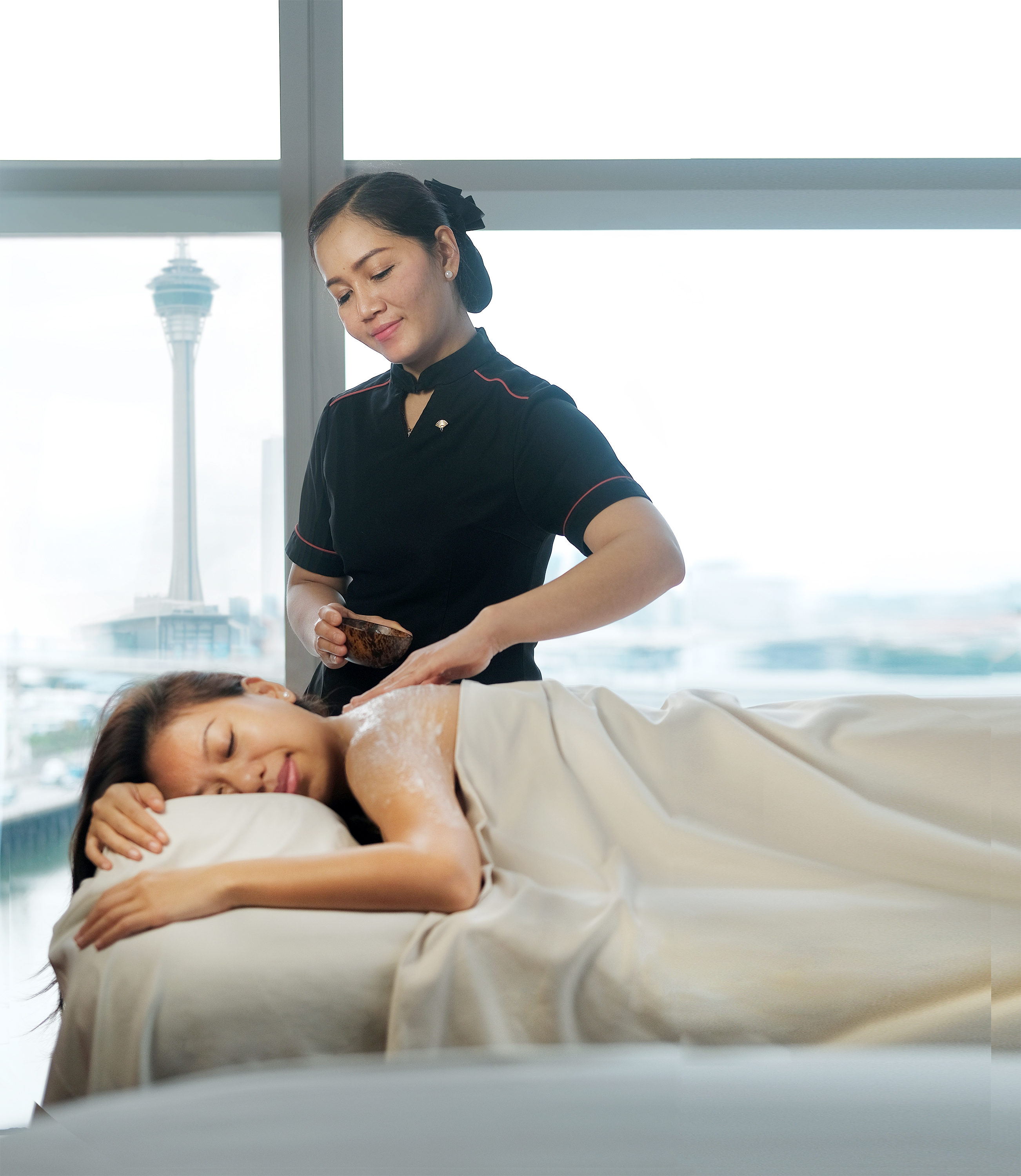 Ideal for those who are stressed out to unwind or relieve the pressure of the week's work, this spa treatment is relaxing and also helps to rebalance your whole body. Begin your treatment with a foot ritual before a relaxing chakra balancing body massage using crystal gemstones. A singing bowl will be used to boost relaxation while increasing the energy of the mind, body, and spirit during the treatment as well.
When: From now till September 21, 2021
Where: The Spa, Mandarin Oriental, Macau, 945 Avenida Dr. Sun Yat Sen, NAPE, Macau
How much: MOP $1,888 per person (90 minute-treatment)
For more information and bookings, call +853 8805 8588 or send an email to [email protected]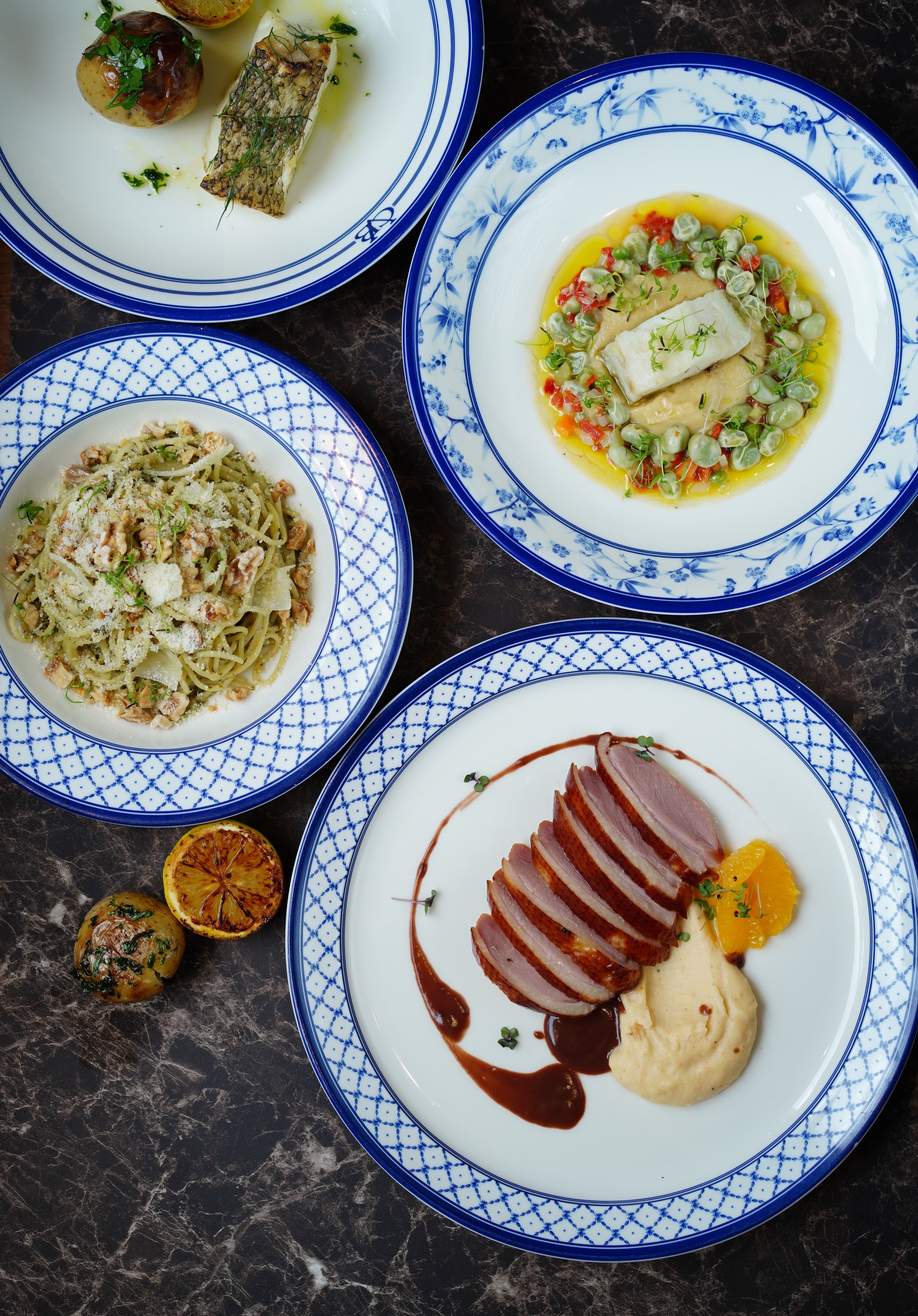 If you're into international and Portuguese cuisine, then this menu is just the right thing for you! Their semi-buffet lunch with a choice of one main course includes deep-fried octopus tentacles, tomato rice, grilled Liberian Port fillet, and slow-roasted flank steak. Ideal for people who work nearby or simply someone who wants to have a delectable high-quality meal, this semi-buffet lunch takes place at Café Bela Vista.
Their semi-buffet dinner with a choice of one main course highlighting baked swordfish fillet, crispy-roasted suckling pig, pan-fried Chilean seabass fillet, and many other dishes is the to-go deal for everyone looking for a beautiful setting to have dinner and chill over food, drinks, and friends.
From Monday to Wednesday, their newly launched Portuguese "Boa Vida" set dinner features roasted free-range Portuguese chicken with spicy chili sauce, grilled octopus, crushed new potatoes, pan-seared USDA prime fillet mignon, Pata Negra ham, and much more! Get a taste of Portugal by booking a table at Café Bela Vista and have a great meal surrounded by loved ones.
When: Ongoing
Where: Café Bela Vista, Artyzen Grand Lapa Macau, 956-1110 Avenida da Amizade, Macau
How much: Semi-buffed lunch – MOP $228 per adult and MOP $109 per child
Semi-buffet dinner – MOP $328 for two persons
Portuguese Boa Vida set dinner – MOP $398 for two persons
For more information and reservations, call +853 2856 7888 or check their official website
The latest evolution of The Manor's Stories of the Sea – the Eighth Chapter – offering a wealth of seafood extravagance and showcasing the finest ingredients of seas of the world is finally here! The six-course menu, crafted by Executive Sous Chef Michele Dell'Aquila was designed to highlight the freshness of the seafood and tantalize the tastebuds with exceptional flavor and texture.
Signature dishes of Stories of the Sea – the Eighth Chapter, include fresh Belon Oyster served with yuzu sorbet and tapioca passion fruit, and aged raspberry vinegar foam. The acidity of the citrus and berries balance the saltiness and strong flavors of the oyster, providing a sense of freshness on the palate. The eighth iteration of the Stories of the Sea menu includes seared sturgeon capped with Baerii caviar and a selection of rich side dishes featuring French Ratte potatoes, then followed by smoked Atlantic mackerel with green beans, soaked in tuna fish broth and garnished with mackerel tartare and Oscietra caviar. To maintain the tender texture of the fish, Chef Michele uses a variety of cooking techniques to maximize flavors, including searing, smoking, and the gentle sous-vide method that slowly cooks the fish in a vacuum over a longer time to preserve the delicate nature of the fish.
When: May 13–September 30, 2021
Where: The Manor, The St. Regis Macao, The Londoner Macao, Estrada do Istmo, s/n, Cotai
How much: MOP $888 per person, MOP $1,288 (with wine pairing)
For more information and bookings, check their website, call +853 2882 8898, or send an email to [email protected]

Wondering where to see some of the best contemporary artworks in the world? Worry no more, because Art Macao is finally back with its 2021 edition! After 2019's sensational inauguration, Art Macao is once again putting the city on the international map of culture and art.
Organized by The Cultural Affairs Bureau and with the participation of countless art galleries, hotels, and resorts in town, the exhibitions are held for four months giving everybody the chance to visit them. From July to October 2021, everyone can check out the mostly free, countless exhibitions featuring all kinds of art formats, including sculpture, performance, painting, and drawing. Here, we lead the way to Art Macao: Macao International Art Biennale 2021 with a total of 30 exhibitions across 25 different locations including the peninsula and Cotai!
Read the full article: Your Complete Guide to Art Macao: Macao International Art Biennale 2021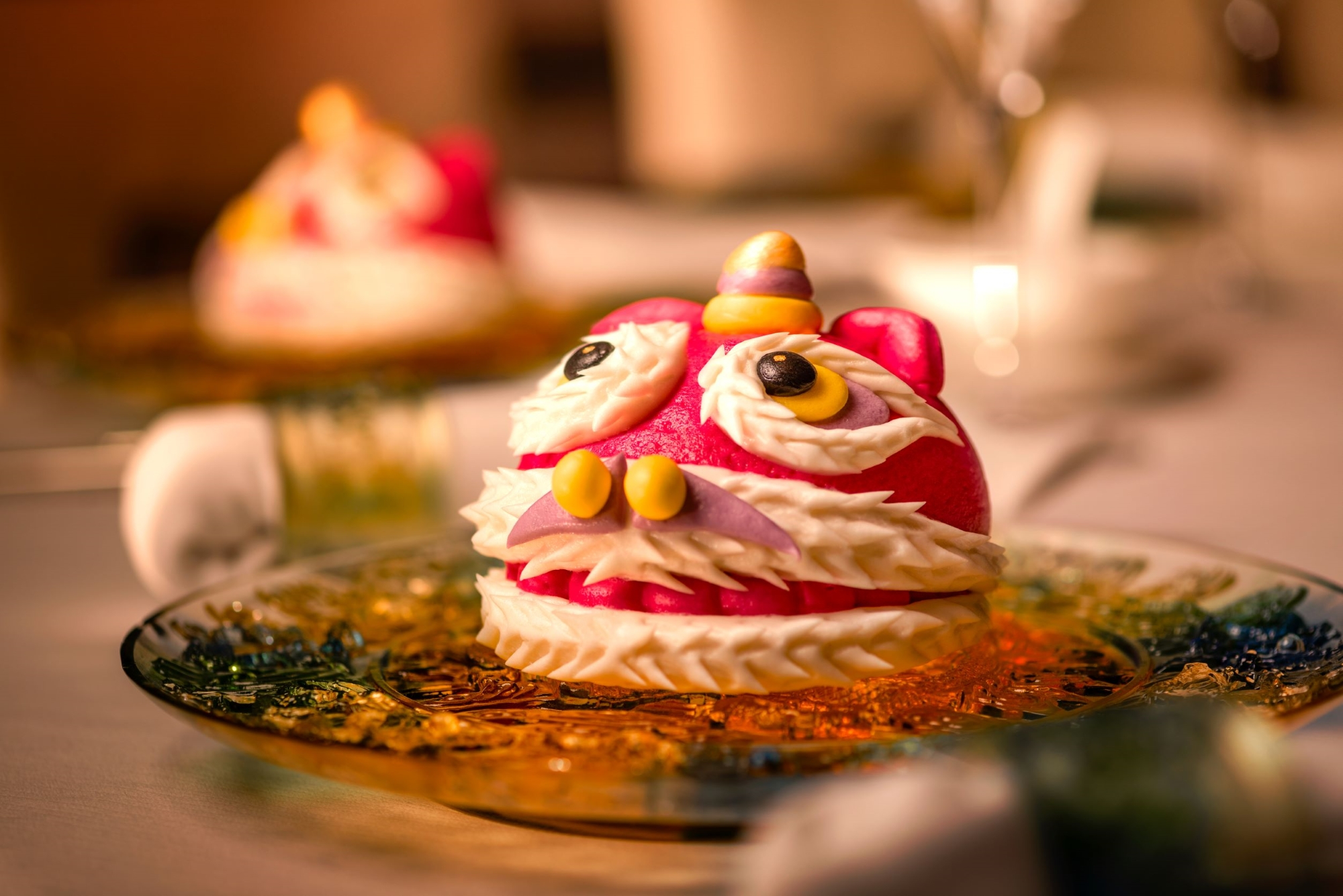 MGM felt so inspired by the power and will of the lion that decided to created different foods and drinks inspired by this beautiful animal. To celebrate the different artistic happenings in place, MGM has several morsels and cocktails on offer, including the delightful Awakening Lion Bun, a themed snack available at MGM Macau's Imperial Court, and MGM Cotai's Chun, starting on July 1, 2021.
If you're more into sweet snacks and also want to involve the whole family in these happenings, you should head to Anytime, MGM Cotai's own glasshouse in the middle of the Spectacle! The MGM Awakening Lion Sugar Crush is available from July 1 till the end of August.
Anytime is also bringing the Leo: Zodiac Sign afternoon tea set for everyone to enjoy a roaring good time around food, friends, and family. This is also available to everyone from July 1 till the end of August. As for drinks, cocktail lovers can head to Bar Patuá and have some of their all-time favorites or choose to try something new: for a limited period of time only, Bar Patuá is having a themed treat, the Lion Cocktail!
When: July 1–August 31, 2021
Where: Imperial Court at MGM Macau, Avenida Dr. Sun Yat Sen, NAPE, Macau, and Chun and Anytime at MGM Cotai, Avenida da Nave Desportiva, Cotai
How much: Price depends on the chosen item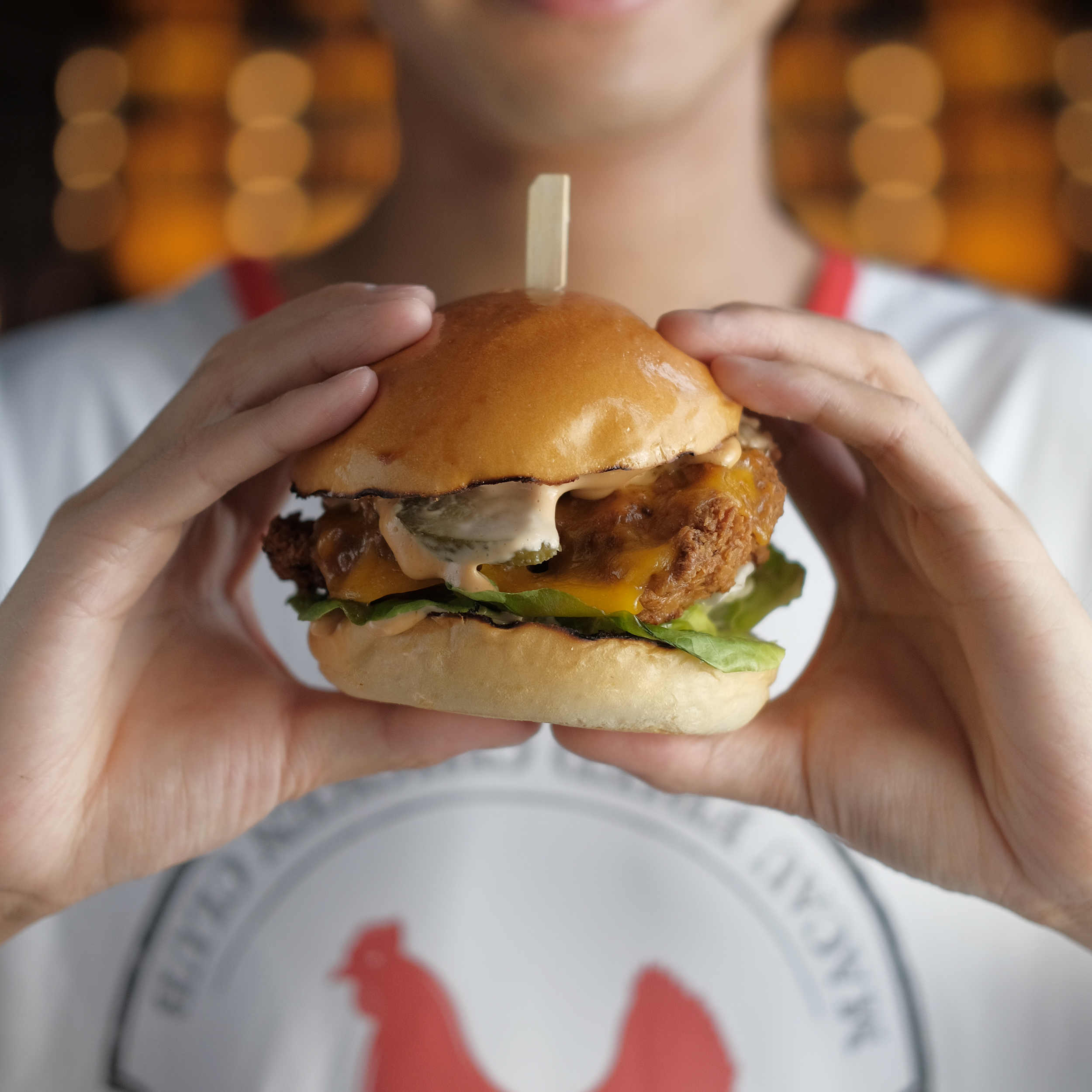 Juicy, crispy, and crunchy, Vida Rica Bar is serving up an all-time favorite dish in the form of irresistible fried chicken! Revel in this bar's incredible views of the city accompanied by perfectly cooked and seasoned delicious pieces of fried chicken. Dip these delicious morsels into their signature hot sauce or try Vida Rica Bar chef's secret sauce. Signature dish is the traditional fried yellow chicken, while there are also other delights.
We really recommend taking a tasting tour through their homemade sauces! Vida Rica Bar's team has whipped up something amazing for all fried chicken lovers connoisseurs out there. Don't forget to try their sandwiches and other menu items too.
When: Daily, from 5:00pm onward, from now till November 30, 2021
Where: Vida Rica Bar, Mandarin Oriental, Macau, 945 Avenida Dr. Sun Yat Sen, NAPE, Macau
How much: Dishes starting at MOP $98
For more information and reservations, call Vida Rica Bar at +853 8805 8918 or send an email to [email protected], or check the event's Facebook page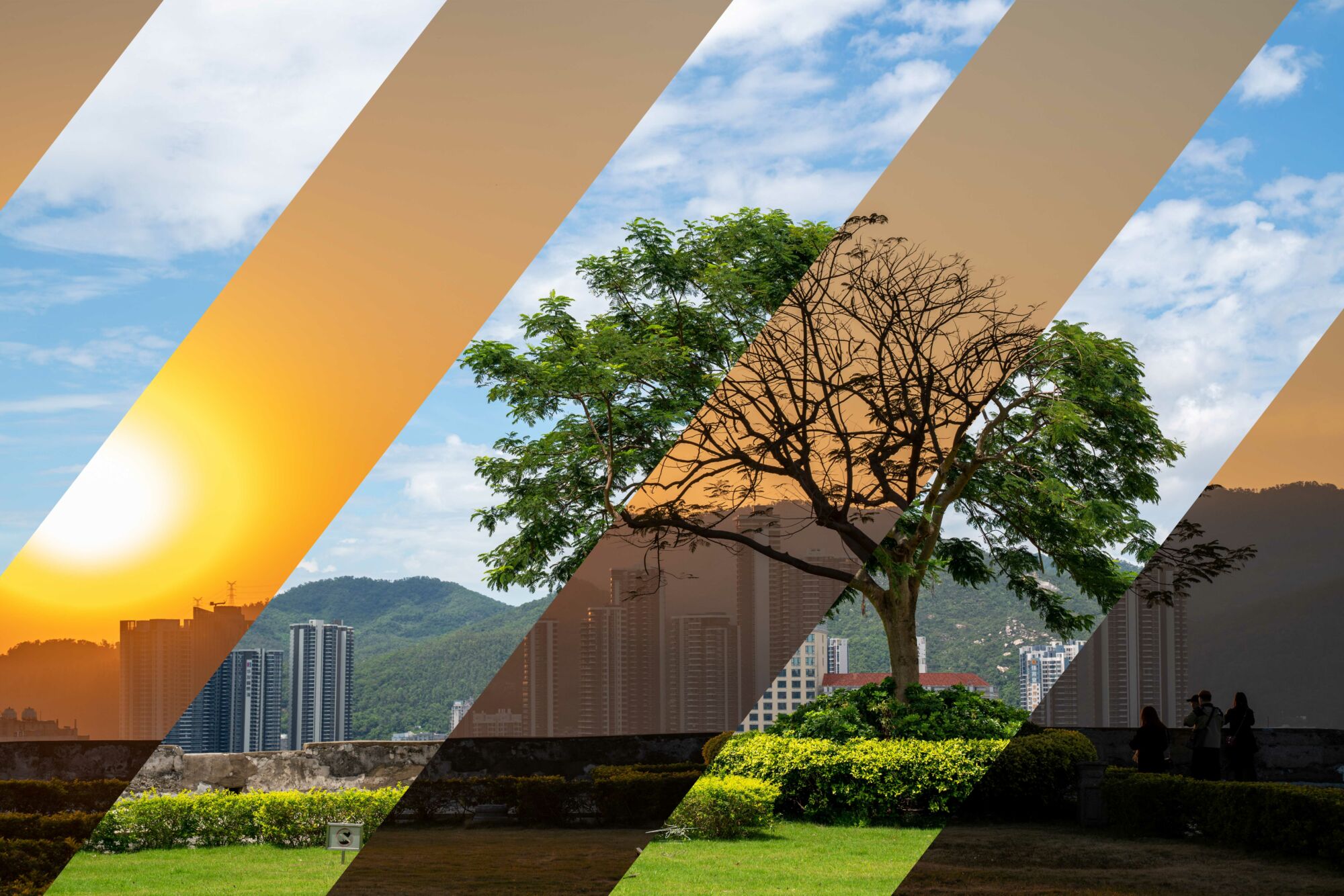 Ark-Association of Macau Art (the "AAMA") is presenting its 2021 members' exhibition "New Era", showcasing a multitude of artworks created by 15 members in different mediums, with an aim to express their views on their main contributions to the society, to families, to themselves and even as a citizen. This collective exhibition is held at the Jao Tsung-I Academy.
According to the curator's note, "we work together to create the entire scene we are in, from going to work daily, typing a message with the keyboard, dining in different restaurants, walking in the garden, smiling at strangers, volunteering to help others, learning new skills, taking care of our parents, educating others and more. Our small step pushes the overall scene changes. When we seem to be looking for our own satisfaction, indeed each of us is cooperating with each other and contributing to the entire society". Participating members include Coco Cheong, Yaya Vai, Celia Si, Betty Ng, Pamela Chan, Mei Mei Cheong, Fion Lei, Splendidsaber, Dophine Wong, Bezalel Ho, Judy Lei, Carol Sam, Jansky Karl Lei, Kong Leong, and Weng UU.
When: September 1–25, 2021
Where: Jao Tsung-I Academy, 95 C-D Avenida do Conselheiro Ferreira de Almeida, Macau
How much: Free admission
For more information, send an email to [email protected] or check the organizer's Facebook page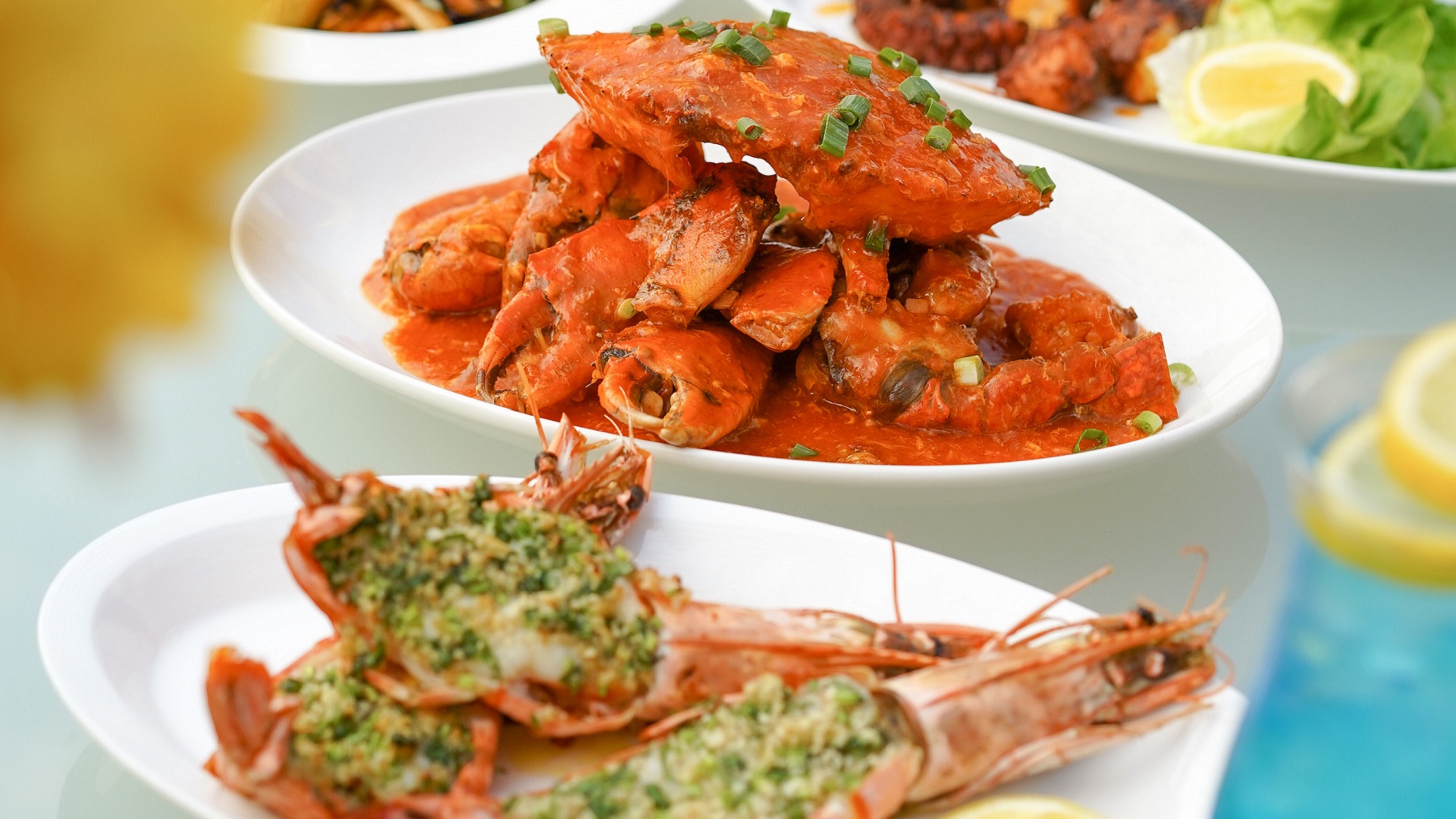 Feast on fresh ingredients hot off the grill! Made with premium,  ocean-fresh ingredients, our vibrant menu of char-grilled seafood dishes, Thai specialties, Chinese stir-fries, and refreshing appetizers will please even the pickiest palates. Dine al fresco under the starry sky, or take advantage of our package for two persons and enjoy champagne, BBQ Greek-style octopus, Australian Wagyu tomahawk, grilled jumbo prawns, and more in an air-conditioned private cabana. Book now and let us amp up your poolside dining experience!
When: Thursdays–Saturdays, 6:00pm–10:00pm, ongoing
Where: Cabana, 2/F, Banyan Tree Macau, Galaxy Macau, Estrada da Baía de Nossa Senhora da Esperança, Cotai
How much: From MOP $98 per dish
For more information, call +853 8883 6060, send an email [email protected] or check here
*Price is subject to a 10% service charge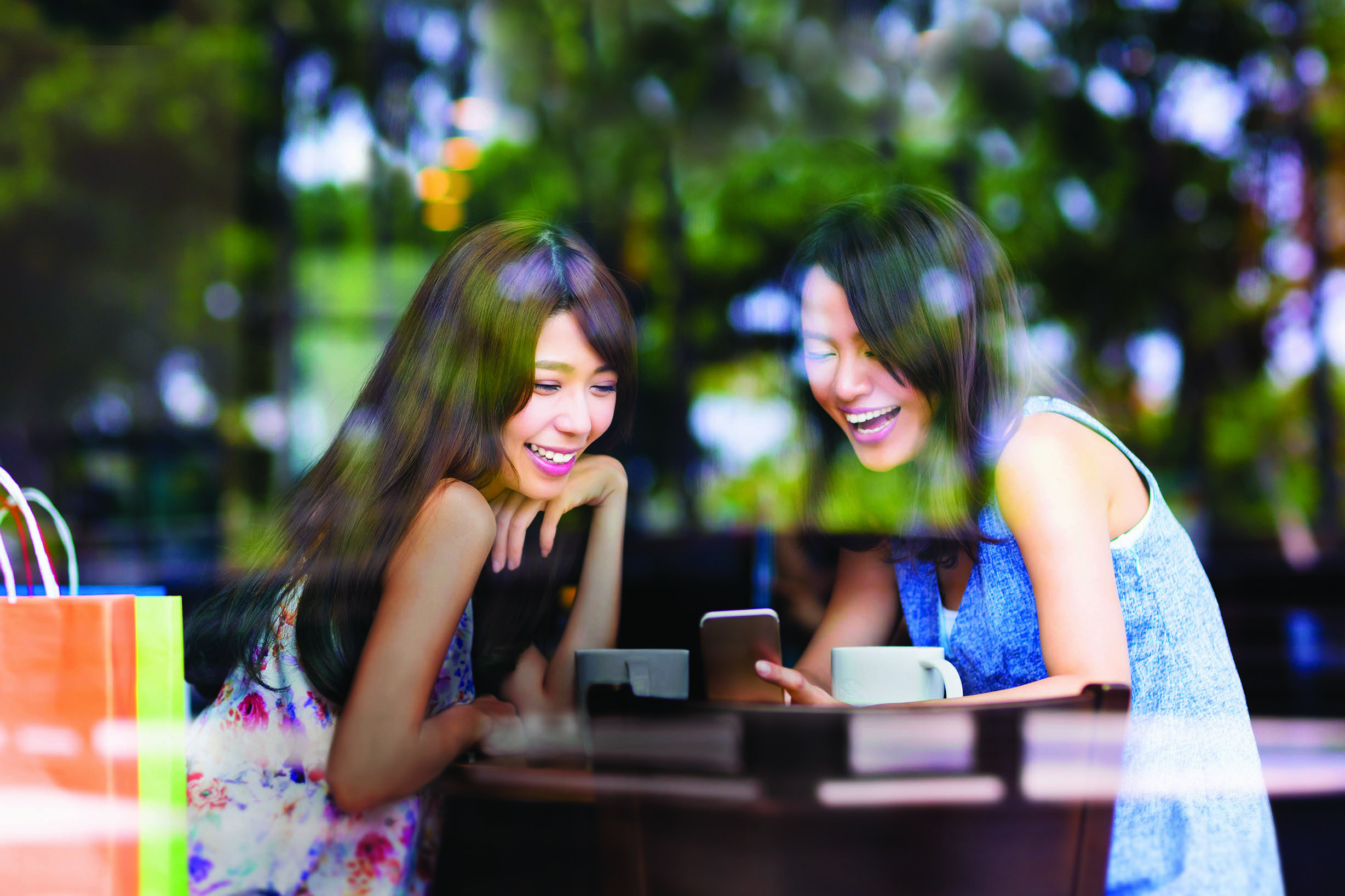 Sheraton Grand Macao invites guests to celebrate the summer season in style with the Stay and Dine hotel package available for stays from now until September 30, 2021. Whether you are staying with your family or a group of friends, this package is designed to give you the opportunity to spend quality time together.
The Stay and Dine hotel package includes a one-night stay in a deluxe king or twin room, HKD $500 dining credit to spend at The Conservatory, and a complimentary digital photo of the Black Cap Escape. The Conservatory is Sheraton Grand Macao's new restaurant located at The Shakespeare's Hall which brings together three dining experiences under one roof.
Guests can relish an array of British-inspired cuisine at Three Bottles, authentic Cantonese fare at Chaan, and sweet delights at The Sweet Shop, as well as a Tea Room for guests to enjoy grab-and-go meals from breakfast till late.
When: From now till September 30, 2021
Where: Sheraton Grand Macao, The Londoner Macao, Estrada do Istmo, s/n, Cotai
How much: Starting from HKD/MOP $748* per night
For more information and bookings, click here
*Subject to a 10% service charge
---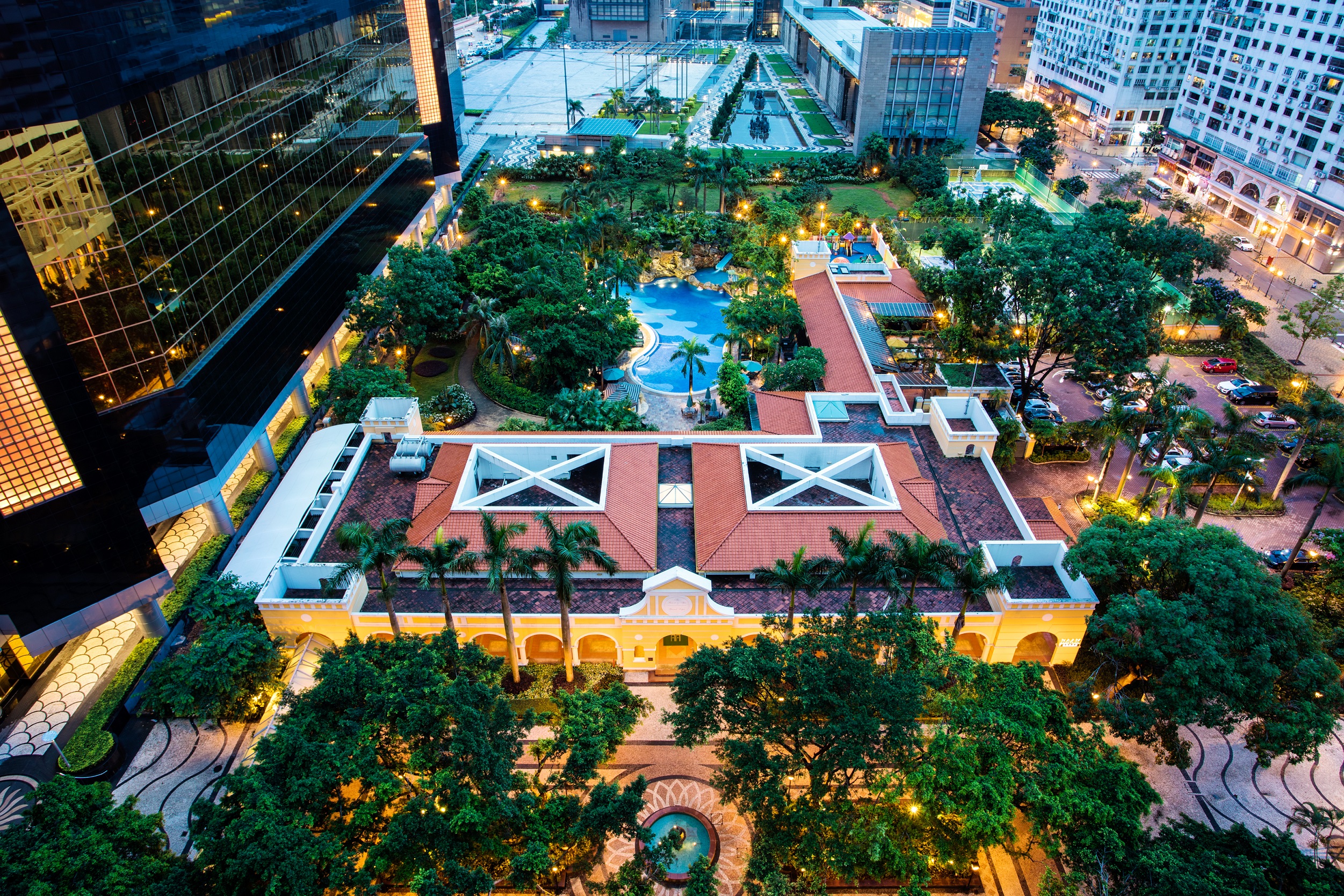 Did you know that every room in Artyzen Grand Lapa Macau features an exquisite blue-and-white art piece paying homage to Macau's Portuguese heritage? A staycation here sounds like a dream, away from the hustle and bustle of the city. Wake up in the peace and tranquility of the resort and fully enjoy one of the best hospitality in town.  Plus, the dining options are to die for with Portuguese, Chinese, Macanese, and Thai cuisine to choose from!
We've partnered with Artyzen Grand Lapa Macau to give two lucky winners the chance to win a one-night staycation plus MOP $1,000 dining vouchers each! This giveaway ends on September 30, 2021, and the winners will be notified directly via email. The redemption period for this staycation is October 1–November 30, 2021. Good luck!
Tags