Wondering where to see some of the best contemporary artworks in the world? Worry no more, because Art Macao is finally back with its 2021 edition! After 2019's sensational inauguration, Art Macao is once again putting the city on the international map of culture and art. Organized by The Cultural Affairs Bureau and with the participation of countless art galleries, hotels, and resorts in town, the exhibitions are held for four months giving everybody the chance to visit them. From July to October 2021 everyone can check out the mostly free, countless exhibitions featuring all kinds of art formats, including sculpture, performance, painting, and drawing. Here, we lead the way to Art Macao: Macao International Art Biennale 2021 with a total of 30 exhibitions across 25 different locations including the peninsula and Cotai!
Get to know the curator: Professor Qiu Zhijie
Born in 1969, Professor Qiu Zhijie was born in Zhangzhou (Fujian province) and graduated from the printmaking department of the China Academy of Art. Besides showcasing his works at exhibitions and speaking at conferences, he also teaches Inter-Media Arts at the China Academy of Art. He also has an active directing role at the 25000 Cultural Transmission Center and has been living between Beijing and Hangzhou.
Zhijie is a master of contemporary art who became famous in the early 1990s with his large-scale installation works with fused painting. The curator's work "Copying Wang Xizhi's 'Orchid Pavilion Preface' One Thousand Times" is a combination between performance art and Chinese calligraphy, joining history and modernity in two. The artist employs a wide selection of media in his works, including painting, photography, installation, video, and performance art. He also writes about art and curates exhibitions.
Main Exhibition: From traditional porcelain to post-pandemic thoughts
(See featured image above)
Art Macao's central exhibition features the artworks from over 40 artists from nearly 20 countries and regions, which makes this a very eclectic and varied showcase. The Dream of Mazu, Matteo Ricci's Labyrinth of Memory, and Advance and Retreat of Globalization are the three parts of Art Macao's Main Exhibition, which can be seen at the Macao Museum of Art.
Matteo Ricci's Labyrinth of Memory
Focusing on the city, it explores works inspired by the Jesuit missionary Matteo Ricci who went on to preach in Mainland China. The exhibition's name takes inspiration from a popular mnemonic technique Ricci taught to the Chinese community, the "memory palace", which originated in the ancient Roman era. According to the organization, "this section describes how the Western world's view of China has been recognized, subverted, and rewritten over 500 years, but ultimately remains a memory maze."
The Dream of Mazu
The Dream of Mazu explores the history of Chinese porcelain export from Japan, Southeast Asia, and Europe via Macau during the Ming Dynasty. This section showcases a combination of porcelain artworks throughout time, starting with dynasties Ming and Qing exported porcelain transshipped through our city, the combination of traditional and contemporary creations of azulejo tiles by Portuguese artists, the brand-new blue-and-white porcelain works by artists from China and the Middle East, and more.
The Advance and Retreat of Globalization
Part of the Main Exhibition, this explores present themes of society, including pandemic and post-pandemic reflections in the form of art. According to the curator's team, "it seems that the pause button has been pushed suddenly in the process of globalization. Globalization is the cause of the problem, and it will also be the solution." This is the last part of the exhibition, bringing traditional, memory, and the contemporary world altogether to bring visitors different sensations and tell a beautiful narrative.
When: 10:00am–7:00pm (No admittance after 6:30pm), Tuesday–Sunday, July 16–October 17, 2021
Macao Museum of Art Avenida Xian Xing Hai, NAPE, Macau, www.artmacao.mo/2021/en/mainExhibition
*Guided tours available on Saturdays and Sundays, 3:00pm–4:00pm, 4:15pm–5:15pm
China Shen Embroidery Art Exhibition: A Homage to Tradition
Showcasing a collection of Shen Quan's embroideries, the exhibition promotes Chinese traditional culture. It's also a platform to attract a wider audience around the world and the Macau population regarding Chinese art and its vast culture. Shen Quan (1682–1760) was a very famous Chinese painter from the Qing dynasty. His works were very popular and became influential in Japanese art of the Edo period.
When: July 23–October 23, 2021
Hong Kong-Zhuhai-Macao Bridge Macao Frontier Post, www.artmacao.mo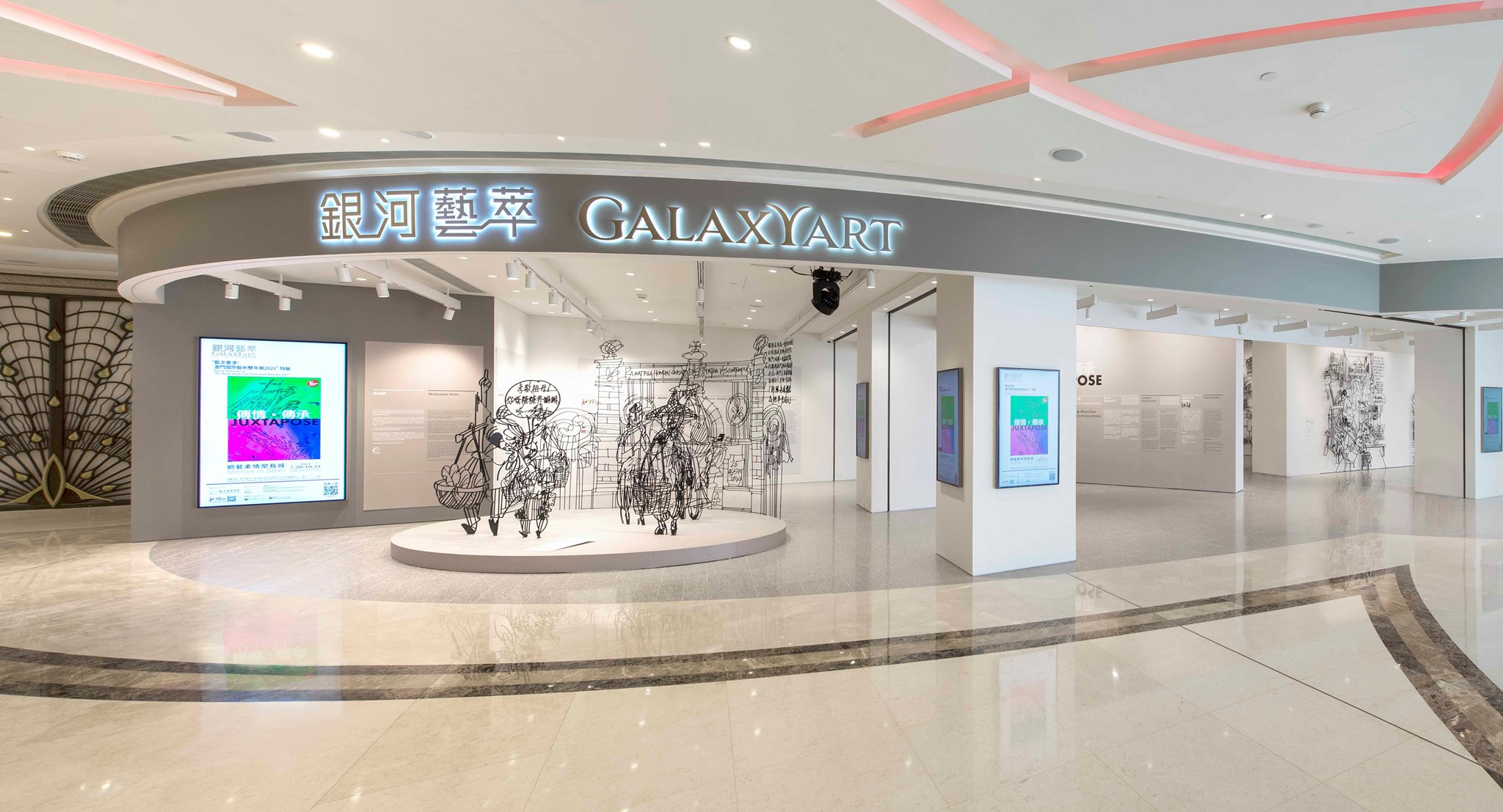 Special Exhibition of Resorts and Hotels: Hospitality taken to the next level
Back in 2019, several world-class hotels and resorts in Macau joined the Cultural Institute to help present countless works of art to the Macau population and tourists. They're doing the same for this Art Macao edition, featuring several exhibitions with all kinds of media, including painting, sculpture, porcelain, and so many others.
The hotels and resorts part of this 2021 edition include Galaxy Macau, City of Dreams, MGM Cotai, The Venetian Macao, Grand Lisboa Palace Resort Macau, Wynn Macau, and Wynn Palace. At Juxtapose, visitors can experience the culture and history of Macau through the larger-than-life steel rod sculptures. As the debut exhibition of GalaxyArt, Juxtapose is a highlight of the second edition of Art Macao, with the theme "To Create for Well-Being" to connect the community with art, and to bring together creative ideas from around the globe to enrich arts and culture in Macau.
The Awakening Lion at MGM Cotai, features numerous works from the Chairman's Collection, including important works by such preeminent artists as Cai Guo-Qiang, Wang Huangsheng, Liu Jianhua, Yu Yang, Yuan Jai, and Chloe Ho, as well as the imperial carpet of the Qing Dynasty – Five Lions. These grandiose exhibits all explore the old and new artistic traditions with the audience and broaden their mind and sight of the future.
Art, Creation, New Ambience – Transformative Thinking, Enter an Era of Extraordinary Breakthroughs is hosted by SJM Holdings and takes place at Grand Lisboa Palace Resort Macau. It fuses different smaller exhibitions combining both Chinese and Western artistic styles and leading visitors on a journey through multi-dimensional perspectives.
Project Sands X: Beyond The Blue – An Exhibition of Ceramic Extraordinaire at The Venetian Macao, showcases a series of ceramic and porcelain works from over 20 international artists and art institutions, combining technology and ceramics with an innovative presentation. There are even some pieces that allow the public's interaction!
At Wynn Cotai and Wynn Macau, you'll be able to check out Illusions and Reflections – Through the Eyes of the Masters, an exhibition divided into two parts. The photography exhibition The Abode of Illusions: The Garden of Zhang Daqian is made of photos by Hu Chongxian of the last garden designed by Zhang. Life Reflection: Contemporary Ceramics of Zhu Legeng showcases the artist's fine ceramic creations.
When: July 16–October 31, 2021
GalaxyArt Shop 1067-1069, 1/F, The Promenade, Galaxy Macau, Estrada da Baía de Nossa Senhora da Esperança, Galaxy Macau, Cotai
Dancing Water Theater City of Dreams, Estrada do Istmo, Cotai
MGM Cotai Spectacle & Lion Lobby, Avenida da Nave Desportiva, Cotai
The Venetian Macao Estrada da Baía de Nossa Senhora da Esperança, Cotai
Grand Lisboa Palace Resort Macau Grand Lisboa Macau, R. do Tiro, Macau
Wynn Macau Rua Cidade de Sintra, NAPE, Macau
Wynn Palace Av. da Nave Desportiva, Macau
Creative City Pavilions: Discussing Globalization
The Creative City Pavilion, a new feature at Art Macao, brings together the cultural essence of selected UNESCO Creative Cities, including Macau, Nanjing, Wuhan, and Linz. Each exhibition focuses on a specific theme, highlighting the best features of each city, including gastronomy (Macau), literature (Nanjing), design (Wuhan), and media arts (Linz). Macao: City of Gastronomy – Bon Appétit!" features the works of 13 artists (groups), including Carlos Marreiros and Wong Ka Long, who each explore themes around food, society, and history, making this a very creative and interactive exhibition.
Nanjing is known as a city of literature and creation, and its exhibition Opening Up the Realm, features works from dozens of outstanding poets, novelists, critics, and artists. The works include manuscripts, calligraphies, documentaries, and paintings. Wuhan: City of Design – Empathy focuses on individuals in grand historical events from a micro perspective. And Linz: City of Media Arts – The Art of Interface displays the works of multimedia artists engaging in digital art from Linz, Austria. This is a set of wonderful artworks combining the talent of international artists, giving Macau people the chance to have a worldly experience.
When: July 23–October 24, 2021
Macao Contemporary Art Center – Navy Yard Rua de S. Tiago da Barra, Macau, www.artmacao.mo
Tap Seac Gallery Praça do Tap Seac, Macau, www.artmacao.mo/2021
Former Municipal Cattle Stable Intersection of Avenida do Coronel Mesquita and Avenida Almirante Lacerda, Macau, www.artmacao.mo/2021, www.artmacao.mo/2021
Public Art Exhibition: Enjoying Art Outdoors
This section invites locals and tourists to roam through the city with their eyes wide open. Enabling a great deal of interaction by standing beside the artwork itself and being able to take photographs at a close range, this section englobes a series of pieces by international artists from all around the world, including Thailand, Egypt, Portugal, and more.
You'll be able to see these in Barra Square in front of the A-Má Temple, at Nam Van Anim'Arte Zone, Tap Seac Square, in front of the Taipa Houses-Museum, and other sites across town. They embellish the city, giving these traditional areas a contemporary touch and taking art out to the streets instead of showcasing it only at museums and hotels.
When: July 1–October 31, 2021
A-Má Temple Barra Square, Macau
Tap Seac Square Avenida do Conselheiro Ferreira de Almeida, Macau
Anim'Arte Nam Van 744B Avenida Panorâmica do Lago Nam Van, Macau
Exterior Wall of the Handover Gifts Museum of Macao 237–285 Avenida Xian Xing Hai, NAPE, Macau
Taipa Houses-Museum Avenida da Praia, Carmo, Taipa
Art Plaza of the Macao Cultural Centre Avenida Xian Xing Hai s/n, NAPE, Macau
Selected Works by Local Artists: Talent and Creativity
This wonderful free admission exhibition features a selection of works selected by a jury panel. It showcases the works of 12 local artists, highlighting the talent and creativity boasting in the city. The works are Mother by Cheong I Kuan, Paradise Series by Fok Hoi Seng, Stray Birds by Ho Weng Chi, Scattered by Ieong Man Pan, Alegoria da Globalização by João Miguel Barros, League of Journeyers to the East by Konstantin Bessmertny, It Doesn't Matter to Me by Kun Wang Tou, Isolation by Leong Lam Po, China Landscape, No.2021 by Mak Kuong Weng, It's Been a Hard Year by Sit Ka Kit, Evolution by Wong Soi Lon, and Genesis on 720 Screens: The Unknowable by Wong Weng Io. It aims to show "the visual artistic creation" in Macau and encourage innovation, hoping to set up a link between local artists and the international art stage.
When: August 29–October 24, 2021
Former Municipal Cattle Stable Intersection of Avenida do Coronel Mesquita and Avenida Almirante Lacerda, Macau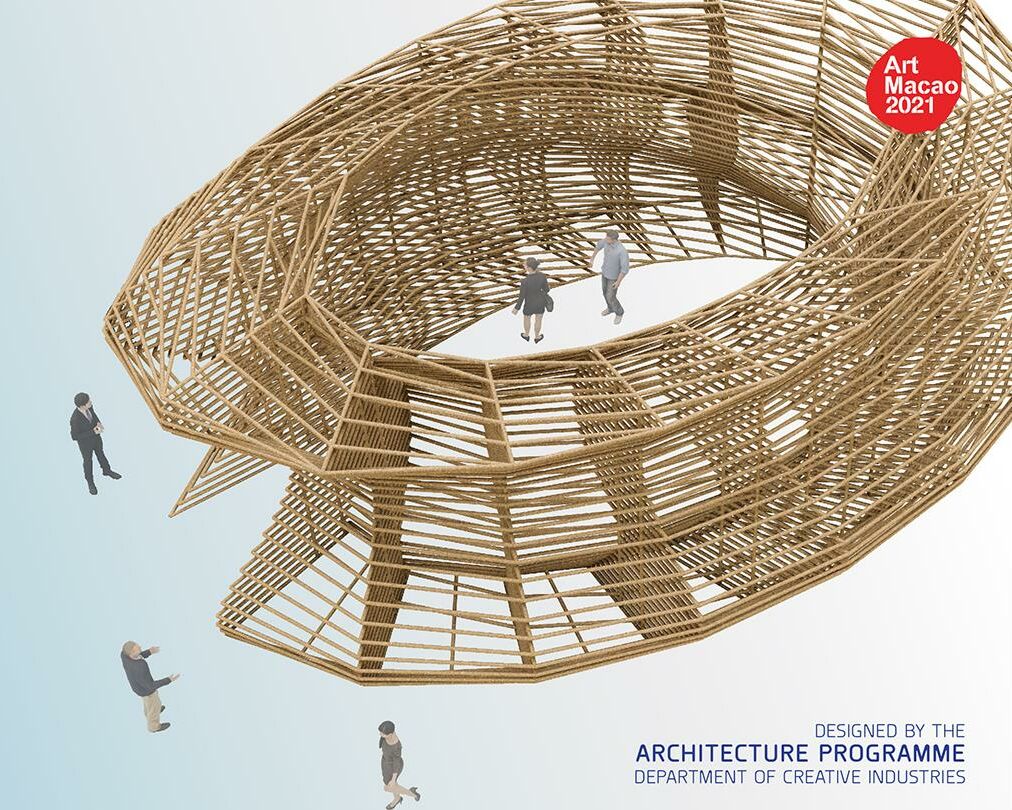 Collateral Exhibition: Art meets University life
Teachers and students from the Macao University of Science and Technology, the Macao Polytechnic Institute, the University of Saint Joseph and the University of Macau have joined efforts to put together several exhibitions at each university. Be Well, Be Creative is exhibited at the Saint Joseph University, Experiments from the University of Macau Art Professors and Postgraduate Students showcases an eclectic combination of creative work by art professors and postgraduate art students including contemporary ink painting, oil painting, watercolor, illustration, ceramic, visual communication design, and digital art.
When: June 25–October 29, 2021
University of Macau Art Museum of the Centre for Arts and Design, Avenida da Universidade, Taipa,  www.artmacao.mo/2021
Macau University of Science and Technology 103 Movie Hall (Block R), Avenida Wai Long, Taipa
University of Saint Joseph Kent Wong Exhibition Gallery, 14–17 Estrada Marginal da Ilha Verde, Macau
Macao Polytechnic Institute Multi-purpose Room of Cultural and Creative Industries Teaching and Research Centre, Rua de Luís Gonzaga Gomes, Macau
---
For more information, check the event's official Instagram page or their Facebook page
Tags
Related Posts