It's freezing outside, which means it's a good time to check out some indoor activities in Macau, such as exhibitions or performances from the 20th Macao City Fringe Festival. Perhaps a spa treatment is the best way to warm up these few days while pampering yourself, so why not head to The St. Regis Macao and enjoy their unmissable spa deals? Don't miss out on your last chance to visit two exhibitions that are almost ending: one about pirates in Macau and the other on artworks by artist Pamela Chan. Check out our list of the best things to do and pencil in your Macau weekend plans!
(See featured image above)
Weekdays can sometimes be stressful, so it's important to decompress and find ways to beat stress in order to get through the week with positive vibes. We all deserve a good pampering session after a long day with any of the relaxing treatments from the award-winning Iridium Spa. It has curated a series of wonderfully relaxing spa treatments–Exquisite Weekday Retreat–perfect for those looking for some "me-time" after work. Start the year with a calm mind, relaxed body, and invigorated soul after indulging in either the 60 or 80-minute gemstone massage treatment! On top of a relaxing massage, there're Iridium Spa take-home gifts, and a special 30% discount on selected spa products.
There are also treatments for those looking to unwind during the weekend; their Weekend Indulgence promotion includes 60 or 80 minutes of signature Gemstone pampering and massage. Their Timeless Journey takes you through a relaxing trip with a 90-minute body and facial massage that also includes a 60-minute signature massage or Iridium Asian combination massage and a 30-minute anti-aging mineral mini-facial (with complimentary Gemstone Shower gel).
When: From from January 1, 2021 onwards
Exquisite Weekday Retreat – January 1–February 28, 2021
Where: Iridium Spa, 38th Floor, The St. Regis Macao, The Londoner Macao, Estrada do Istmo, s/n, Cotai
How much: Exquisite Weekday Retreat – MOP $698 per person (60-minute treatment), MOP $898 per person (80-minute treatment)
Weekend Indulgence – MOP $898 per person (60-minute), MOP $1,068 per person (80-minute)
Timeless Journey – MOP $1,480 per person
For more information and bookings, call +853 8113 4949 or send an email to [email protected]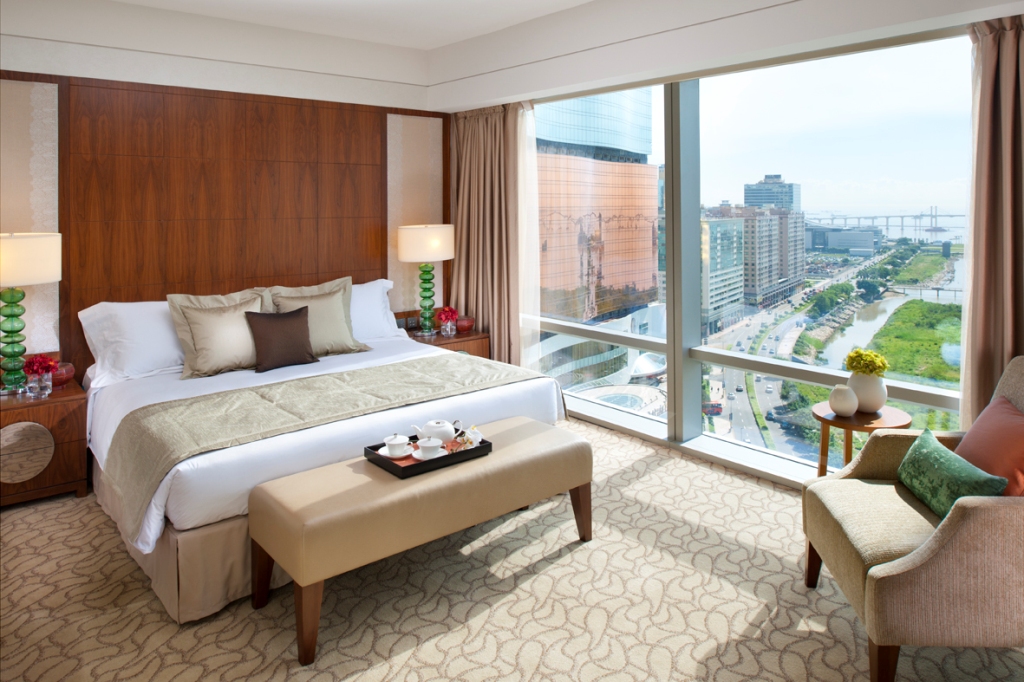 An oasis in the city awaits you this new year with remarkable dining experiences and breath-taking views of Macau. This package includes accommodation in a Bay View Room, with guaranteed Lake View room upgrade upon reservations, daily dining or spa credit of MOP $500 to use at their fantastic restaurants or room service, plus relaxation time with spa treatments. Enjoy a few days away from the city and your daily routine by escaping to Mandarin Oriental, Macau while spending quality time with your loved ones or why not take the days off for yourself to decompress then start afresh?
When: Throughout January 2021
Where: Mandarin Oriental, Macau, 945 Avenida Dr. Sun Yat Sen, NAPE, Macau
How much: From MOP $1,388 per room (per night)
For more information and bookings, call +853 8805 8822 or send an email to [email protected]
Price is subject to 10% service charge and 5% government tax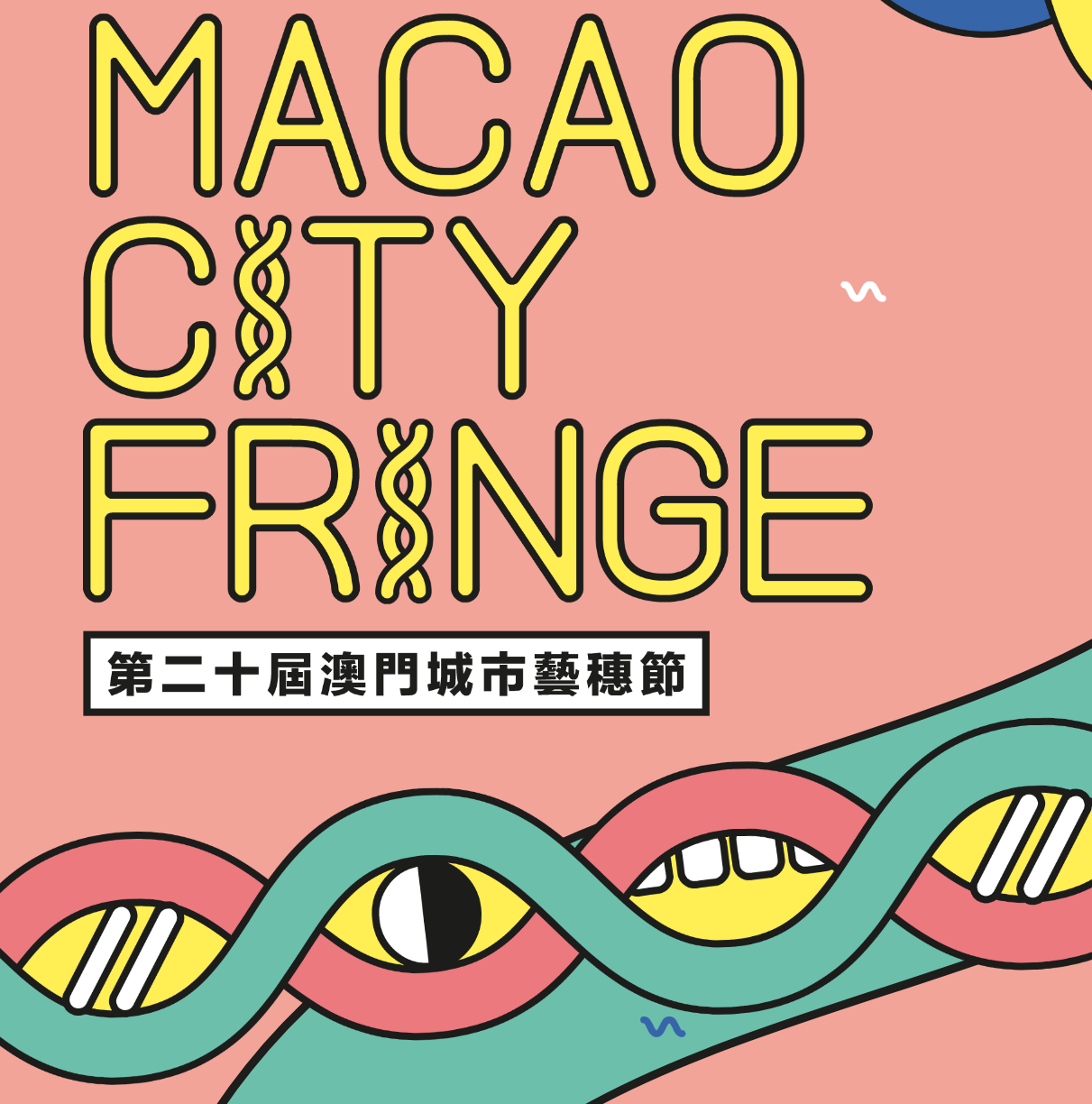 Themed "Everyone is an Artist", this year's Macao City Fringe Festival presents a total of 18 extraordinary programs and 17 outreach activities in January 2021, guiding the audience to wander across the streets and alleys of the city and enjoy the fun of art. The show Stephen Chow by Ben Ieong, Anna Ieong, Endy Leong, and Carl Ao Ieong, is a medley of scenes from Stephen Chow's films, which evokes pleasure for the audience in appreciating the philosophy of life.
The Fringe Festival has spared no effort in bringing creative and fascinating experiences to the audience, such as "On Site" by Tracy Wong, integrated into the subtheme of the 'Crème de la Fringe' series, which presents a number of works through body language that introduces contemporary dance to the audience in an urban space. Instead of watching art performances in a theater, the performance F'art for you by PO Art Studio attempts to present a new form of theater performance, in which the audience can place orders for food and performances, and enjoy them at home. Focus to – Release by Kathine Cheong and Sueie Che attempts to associate brainwaves with images and encourages participants to be aware of their moments of focus and release.
When: January 20–31, 2021
Where: Macao Cultural Centre, Old Court Building, Flower City Park, Rui Cunha Foundation, Macao Contemporary Art Centre, amongst others
How much: From MOP $50 (some events have free admission)
For more information, check the event's official website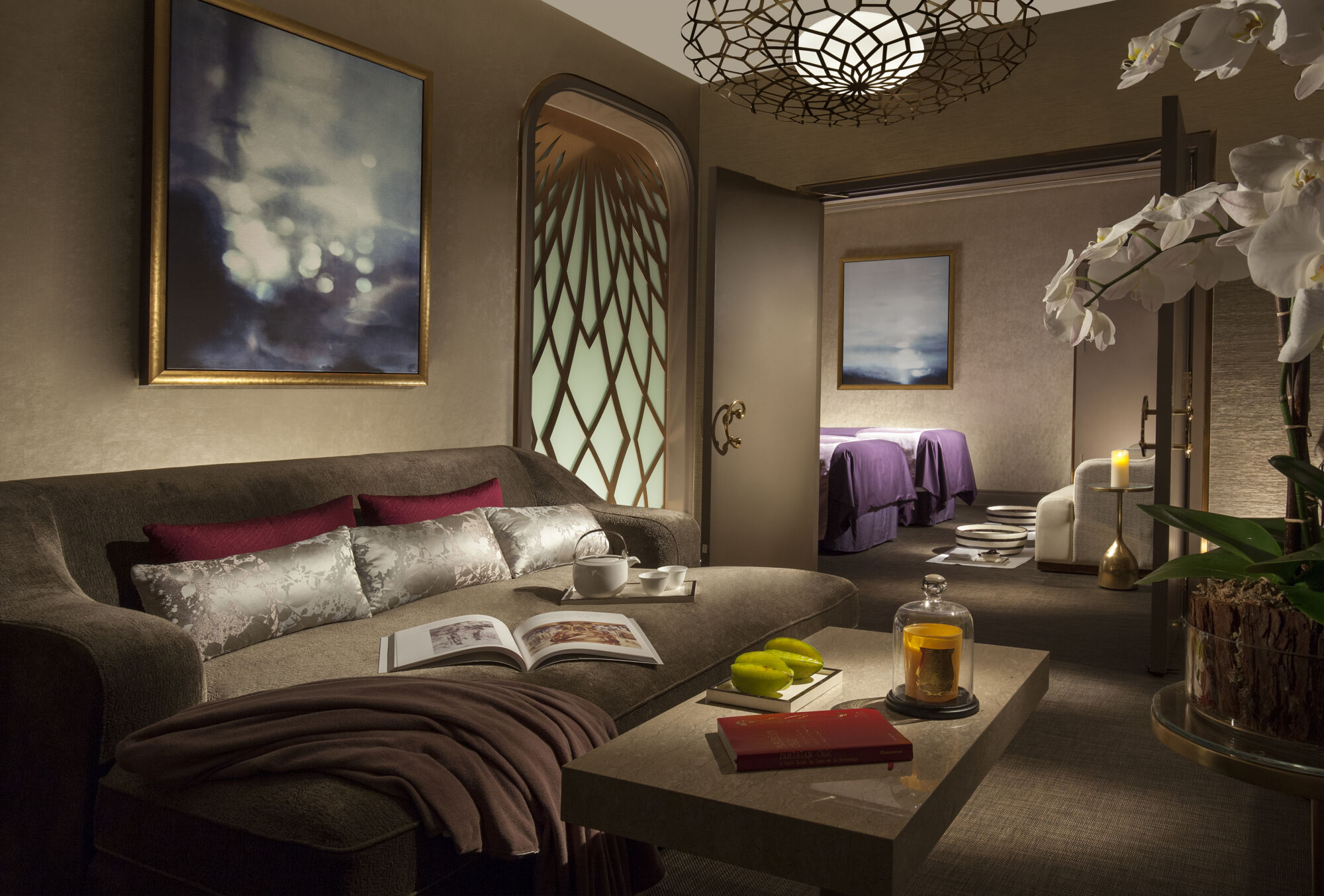 Sands Resorts Macao's award-winning Le SPA'tique at The Parisian Macao, V Retreat at The Venetian Macao and Bodhi Spa at Conrad Macao are offering pampering treatments to beat the winter blues and get guests festive-fresh this season. Le SPA'tique and V Retreat have introduced Zents Immune Support, a warm oil packed with peptide-rich probiotics and blended with anti-oxidant rich organic coconut oil and passionflower to strengthen the skin. The healing oil is massaged into the skin to reduce physical and emotional stress and anxiety. The massage uses both deep tissue and detoxifying lymphatic techniques and is completed with an anti-oxidant green tea facial. It includes a 90-minute warm oil massage, a 30-minute anti-oxidant green tea facial, a gift bag of Zents Body Wash, and two Zents Bath Truffles.
Meanwhile, Bodhi Spa offers the Soapsmith Winter's Tale treatment to rejuvenate the mind and body. Guests first enjoy a detoxifying steam, an opulent bath blend of gold leaf, sandalwood, and cloves, with a hint of amber. Next, a deep tissue massage combines sleep-inducing jasmine and lavender to release aches and pains. A soothing 24-carat Gold Facial completes this experience. The treatment incorporates a new luxury product line Soapsmith, which is handmade in London using natural and nourishing ingredients including Dead Sea salt, coconut milk powder, and essential oils.
When: Until March, 2021
Where: SPA'tique, The Parisian Macao, Estrada do Istmo, Lote 3, Cotai, V Retreat, The Venetian Macao, Estrada da Baía de Nossa Senhora da Esperança, Cotai and Bodhi Spa, 3F Conrad Macao, Estrada do Istmo. s/n, Cotai
How much: Zents Immune Support – MOP $1,988 (per person), MOP $3,688 (for two persons)
Soapsmith Winter's Tale – MOP $2,210 (per person)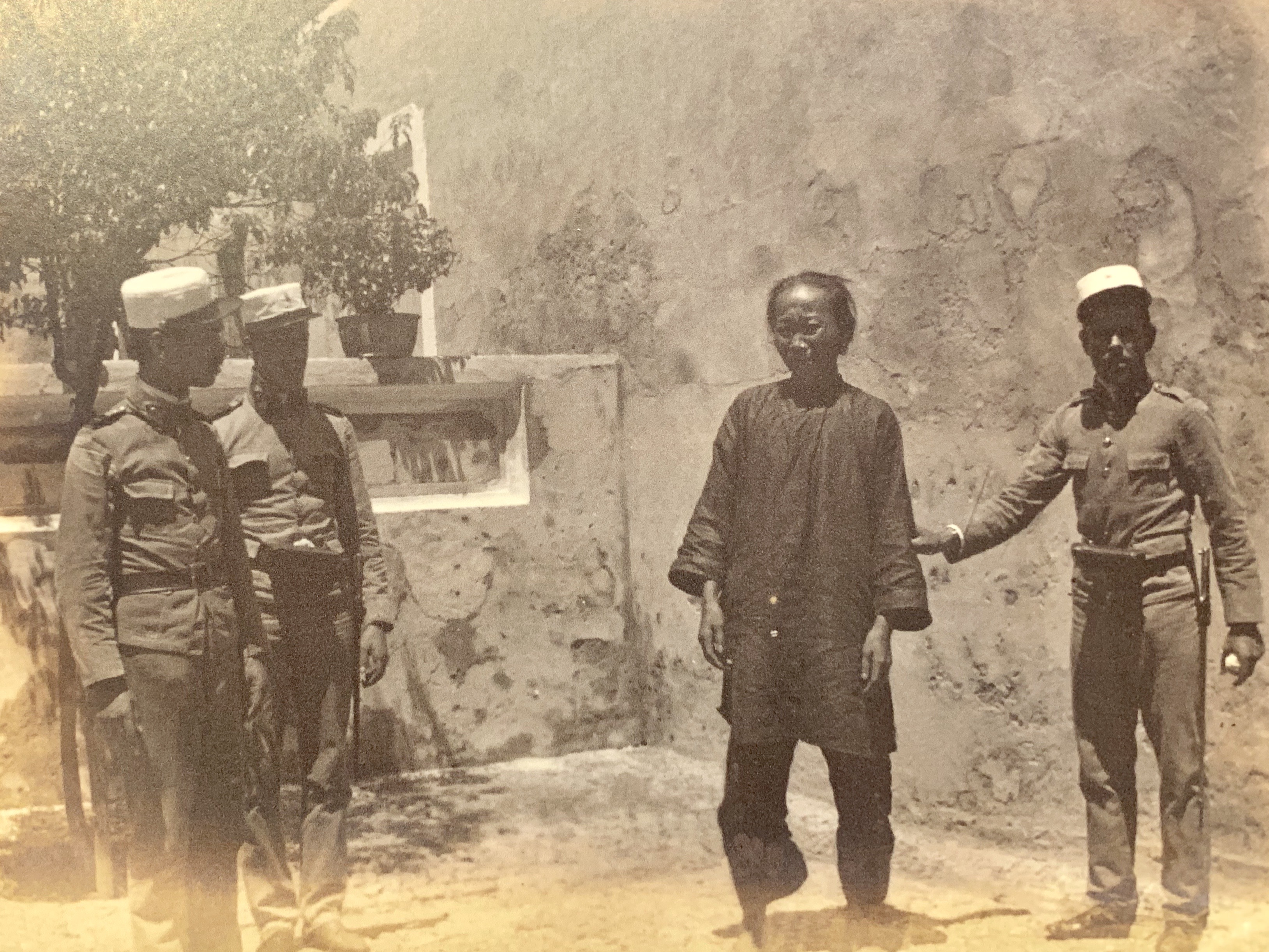 The exhibition "Pirates in the Waters of Macao (1854-1935)", is held from August, 2020 till January, 2021, presenting the phenomenon of piracy in the surrounding waters of Macau and the multiple meanings it had for the city.  The word "pirate" conjures up the stereotype of adventures, romances, cruelties, and barbarities, which is a set of social representations cultivated fundamentally by literature and the film industry.
However, with a deeper study, one can see that "piracy" is a particularly complex subject. The exhibition "Pirates in the Waters of Macao (1854-1935)" is a project that aims, on the one hand, to encourage the public and researchers' interest in the study and investigation of this subject and to give an account of the different dimensions of the phenomenon of piracy as a social practice in a much wider political, economic, social and cultural system; and, on the other hand, to showcase a particularly rich collection of documentation preserved in the Macao Archives.
The exhibition features a selection of over 100 documents, maps, and photographs from the Macau Archives' collection that addresses the theme of piracy in the Pearl River Delta region, thereby revealing the diversity and thematic amplitude of the documentation, as well as developing knowledge about the multiple meanings of the phenomenon of piracy for Macau in the second half of the 19th century to the first decades of the 20th century.
When: August 19, 2020–January 31, 2021
Where: Macao Archives, 91–93 Avenida do Conselheiro Ferreira de Almeida, Macau
How much: Free admission
For more information check the organizer's official website or click here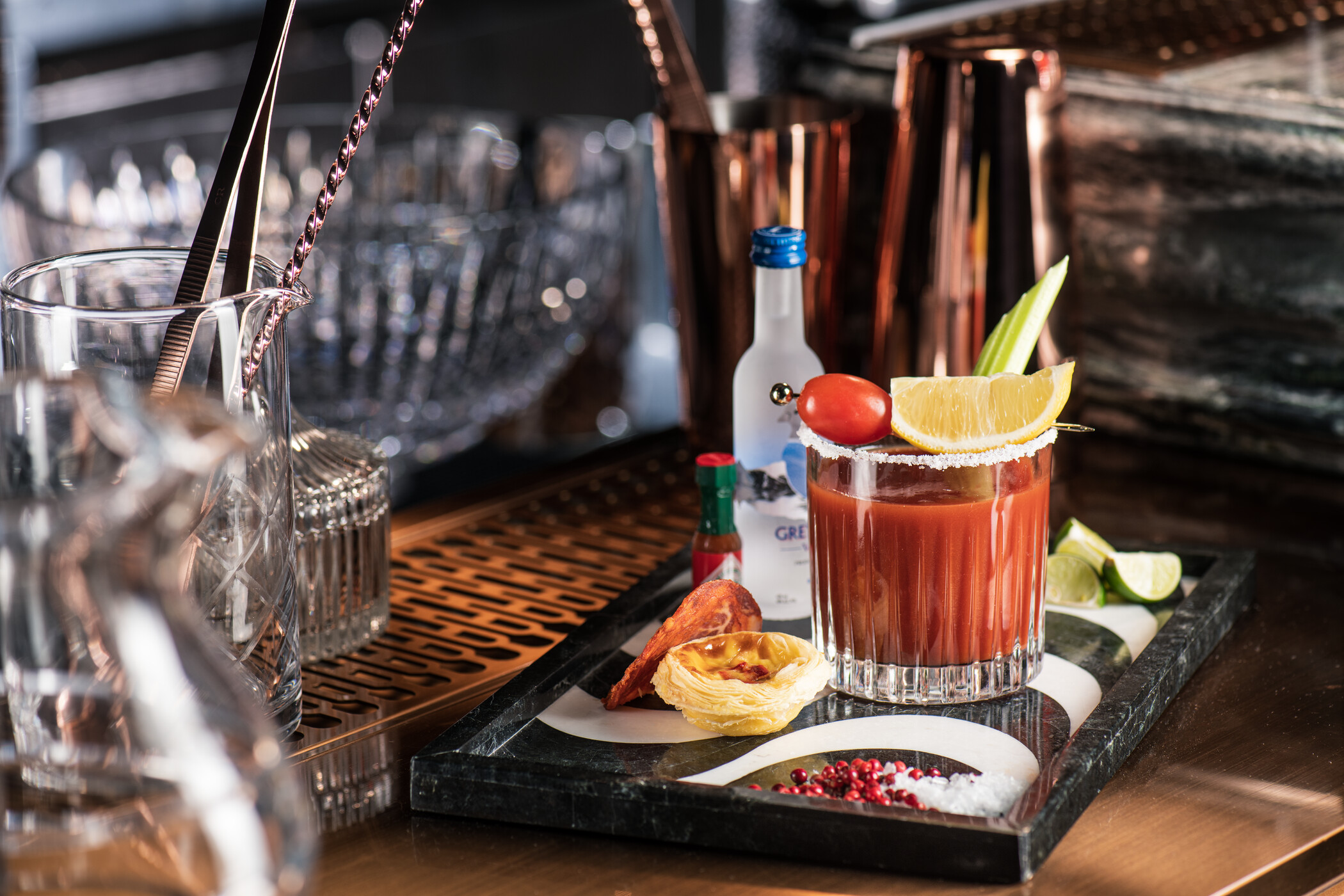 The world of mixology often proves to be as diverse and surprising as the one of gastronomy. Exercising talent and immense creativity, Macau's bartenders keep creating signature cocktails that impress us with both flavors and presentation. If you are tired and bored with mojitos and negronis and need tips on what else to try, check out our guide to Macau's best cocktails!
Read the full article here: Shaken or Stirred: Macau's Best Cocktails.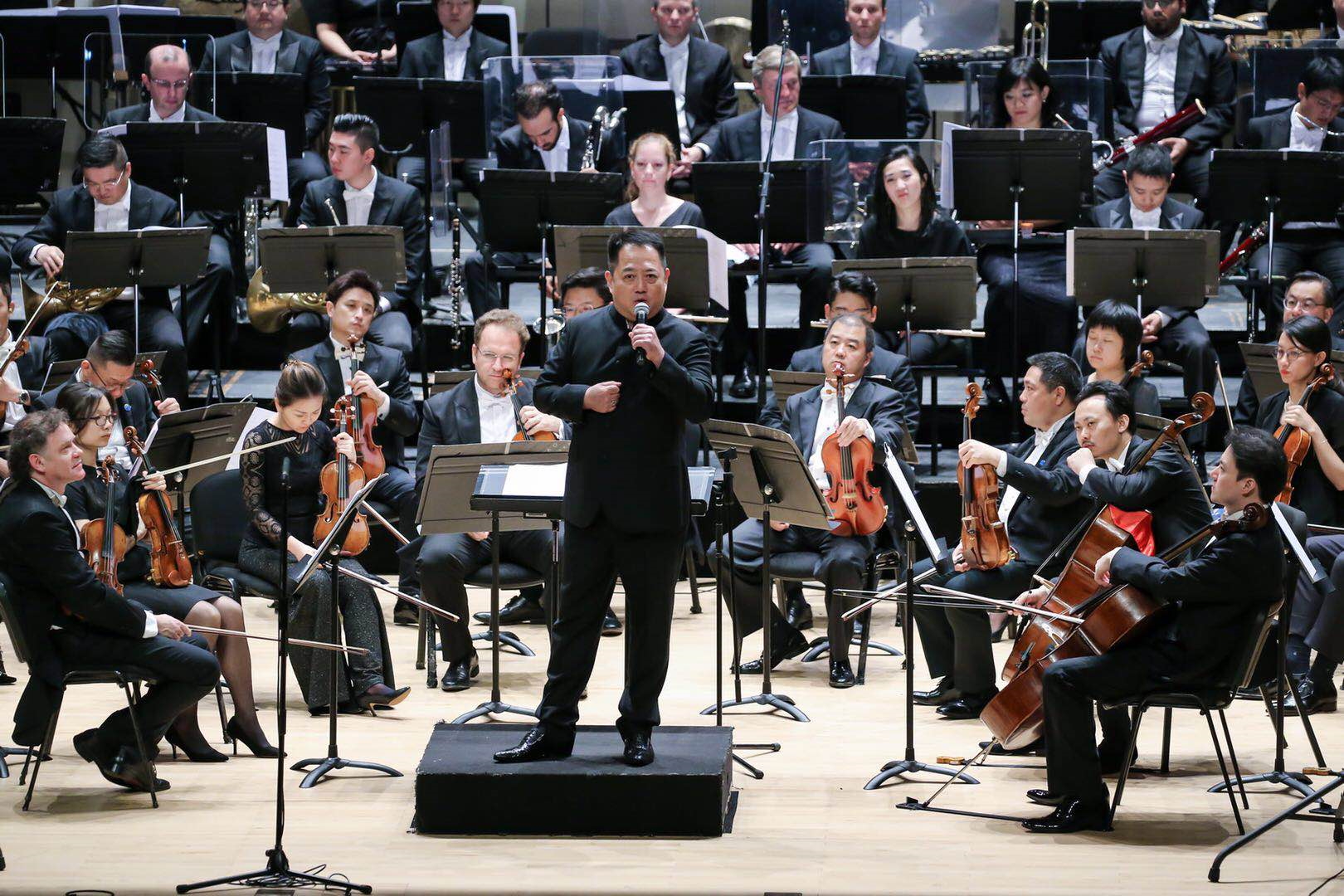 2021 marks the 230th anniversary of the death of the great composer Wolfgang Amadeus Mozart. "When Music Speaks – Discover Mozart", one of the concert season's highlights, also takes place at the University of Macau, in which the Music Director of the Macao Orchestra Lu Jia talks about Mozart's life and lead the Orchestra to perform Mozart's Symphony No. 1 written at the age of eight, as well as Mozart's refined excerpts from Symphony No. 33 written in the later period.
When: 8:00pm, Saturday, January 16, 2021
Where: University Hall 2, University of Macau, Avenida da Universidade, Taipa
How much: Free admission
For more information, call +853 2853 0782 and for ticketing, click here or call +853 2855 5555 during office hours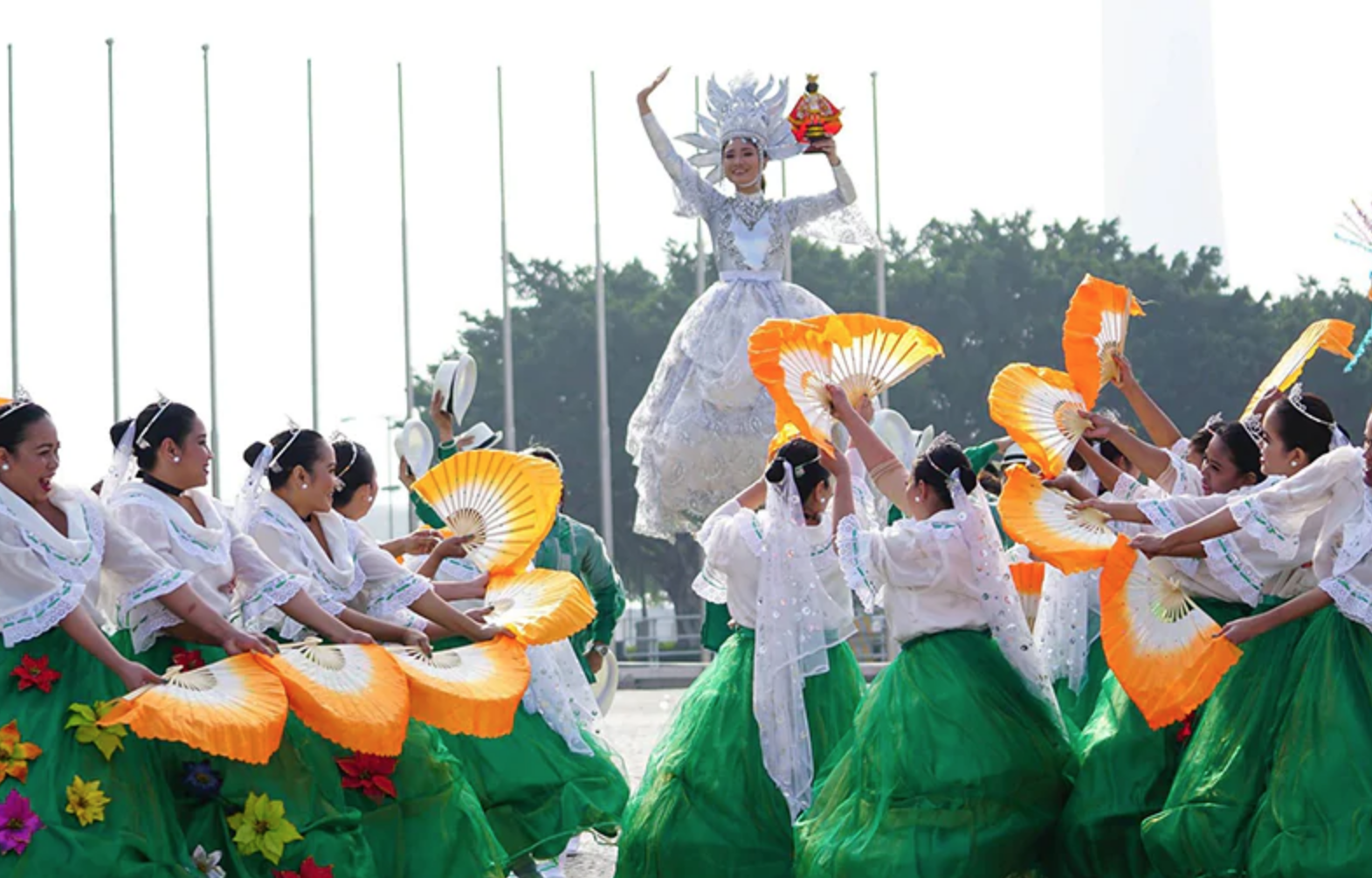 Santo Nino Fiesta, an annual festival held in Cebu City, Philippines and Macau, honors the child Jesus that is known as the Santo Niño (Holy Child Jesus) and to commemorate the Filipino nation's hundreds of years of Christianity. This year, the Santo Nino Fiesta features a nine-day mass "Novena" and "Fiesta Celebration". During the day of "Fiesta Celebration", devotees perform a traditional dance with the movement of two steps forward and one step backward while holding a statue of Holy Child Jesus outside the church. Visitors are welcome to join this celebratory religious event.
When: January 7–15 and 17, 2021
Where: St. Augustine Church, Largo de Santo Agostinho, Macau
How much: Free admission
For more information, check here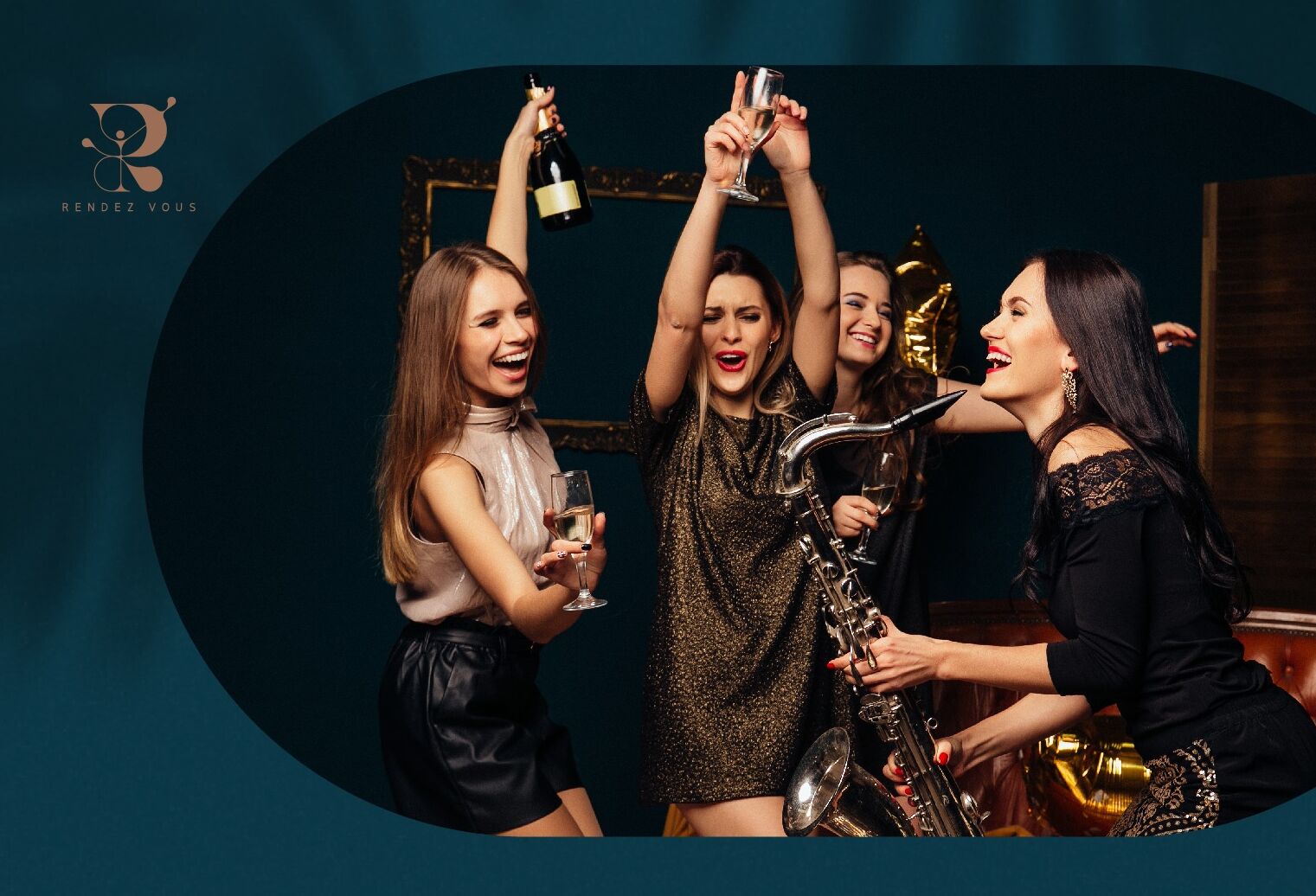 Ladies' Night At Sofitel Macau
Invite your besties and head to the enchanting ladies' night this Friday at Rendez Vous Lobby Bar, Sofitel Macau At Ponte 16. There, you can enjoy free flow of sparkling wine on a passionate weekend night! Gather the bunch and head to this waterfront property to get your groove on while sipping on cocktails amongst your girlfriends this weekend!
When: 7:00pm–10:00pm, Friday, January 15, 2021
Where: Rendez Vous Lobby Bar, Sofitel Macau At Ponte 16, Rua do Visconde Paço de Arcos, Macau
How much: Free admission (for women with free flow of sparkling wine), MOP $88 (for men with free flow of beer)
For more information and reservations, call+853 8861 7213 or check the event's Facebook page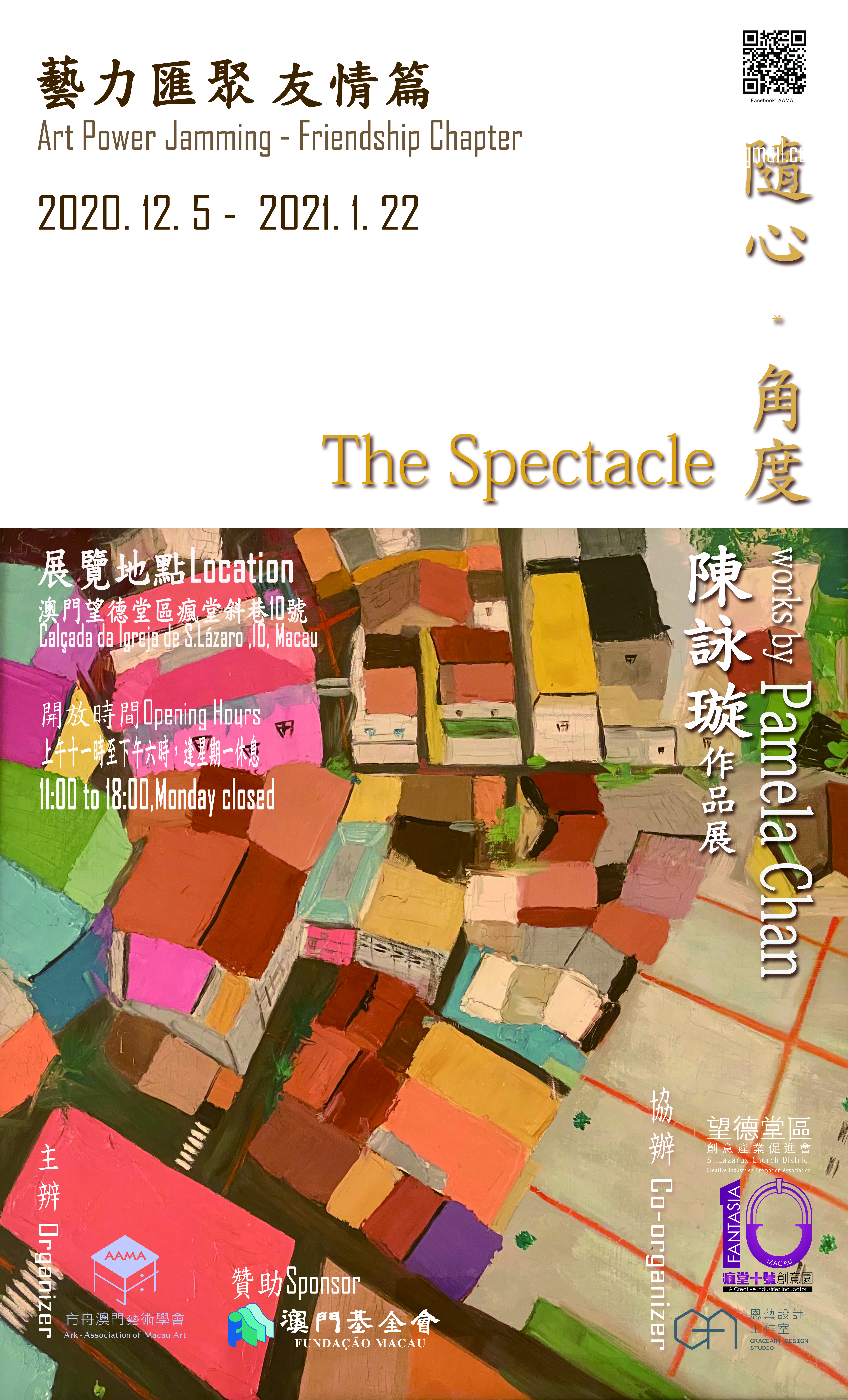 This exhibition series not only creates an exchange platform for different artists who embody different talents and artistic skills, but also allow the general public and tourists to appreciate their unique artworks at the show venue. All artworks embrace the same goal – that is to express the vitality of art.
Through this exhibition, Pamela intends to showcase the best sceneries which are interpreted by her eyes at different angles – from bird's eyes view, elevation, and looking up views to imaginative compositions. All these scenes are generated from the spaces and environments where she is familiar with in her daily occurrence, from home, workplace to travel cities, or somewhere in other dimensions which might not exist. Collectively they fabricate a stunning feast in her eyes!
When: December 5, 2020–January 22, 2021
Where: Creative Industries Promotion Association of St. Lazarus Church District, 10 Fantasia, 10 Calçada da Igreja de São Lázaro, Macau
How much: Free admission
For more information, check the organizer's Facebook page
Tags