The weekend that many have been anticipating for months has finally arrived – The Macau Grand Prix is upon us and into its 65th edition! Gather your friends and family for the weekend of the year, and join in the festivities for at this internationally renowned competition. To make the racing festival even better, head to Sofitel Macau At Ponte 16 Grand Prix Wine & Music, a party which will pamper guests with fine wine and dining. For more great drinks hit Vida Rica Bar for Bar Stories Chapter 31, with an Avengers-themed event with two world-class mixologists battling against each other to make the best drinks. If food and cocktails are not your thing, soak up some culture and history at the Imperial Carpets Art Tour at MGM Cotai, or see what Macau was like during the 19th century, at a new MAM exhibition. There's a whole array of events to choose from, so read on and take enjoy the weekend of the year!
(See featured image above)
The 65th Macau Grand Prix 2018 is happening November 15–18 November and, as usual, the annual event is anticipated to attract a great crowd from all corners of the world. In conjunction with this international racing event, Sofitel Macau At Ponte 16 is introducing 'Wine & Music—Racing Night', which will pamper guests in a night of fine wine and dining with exciting music played by DJ VK. Guests can savor a wide array of delicacies like honey mustard chicken salad, shrimp cocktail with vodka sauce, beer batter fish fingers with tartar sauce, duck cromesquis (French style filled croquettes), taco dogs, and a fantastic selection of cheese, cold cuts, and desserts.
When: 7:00pm–10:00pm, Friday, November 16, 2018
Where: North Terrace, Mistral, 6/F Sofitel Macau At Ponte 16, Rua das Lorchas e Rua do Visconde Paço de Arcos, Macau
How much: MOP $198 per person
For reservations, call +853 8861 7213; more information, visit the event's Facebook page or the Sofitel Macau At Ponte 16 website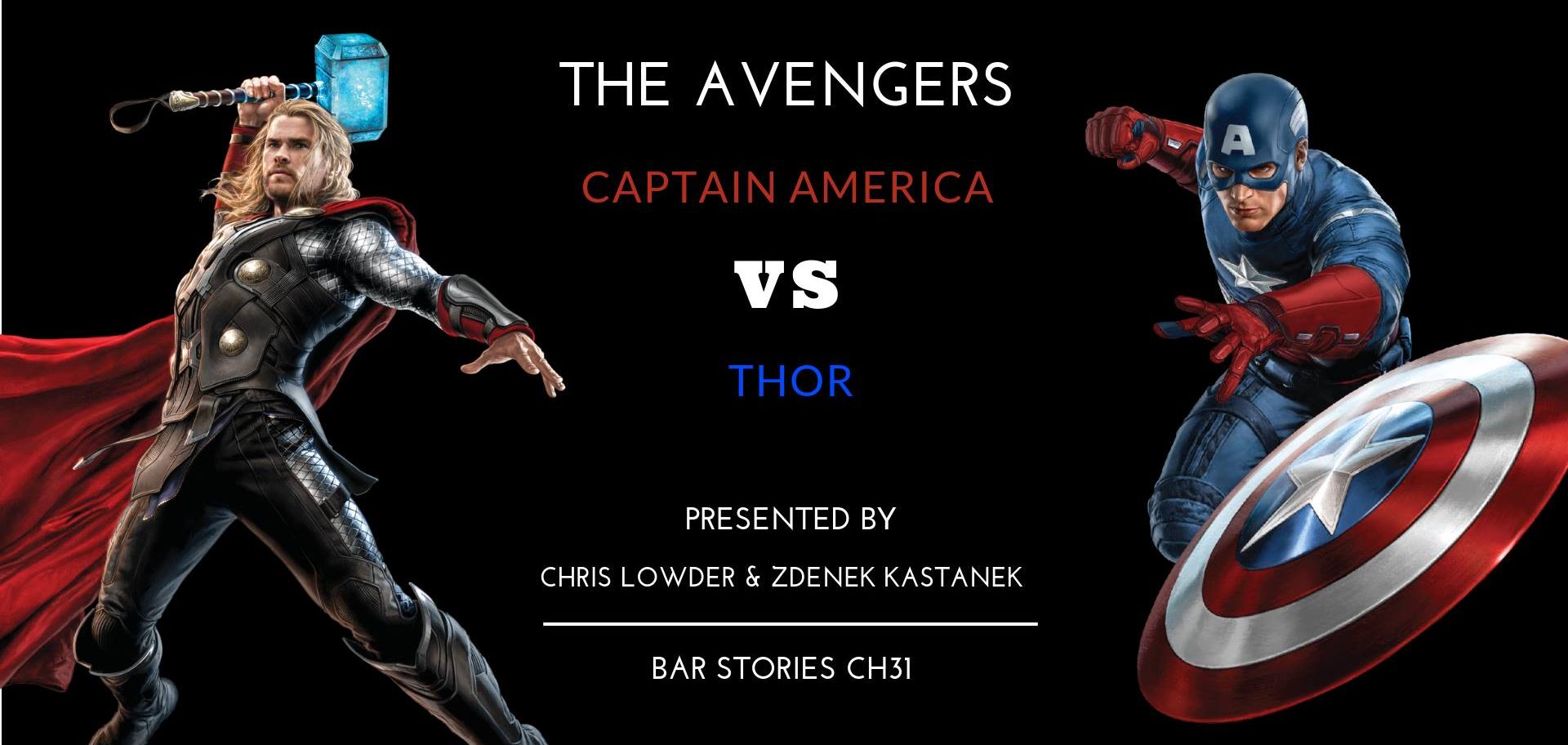 Two world-class mixologists, one venue. Captain America versus Thor. Choose your favorite superhero as Chris Lowder (aka Captain America) and Zdenek Kastanek (aka Thor) will be battling head-to-head at Vida Rica Bar this weekend.
When: 8:00pm–12:00am, Friday and Saturday, November 16 and 17, 2018
Where: Vida Rica Bar, Mandarin Oriental, Macau, 945 Avenida Dr. Sun Yat Sen, NAPE, Macau
For more information, check Vida Rica Bar's Facebook page; for reservations, call +853 8805 8928 or email them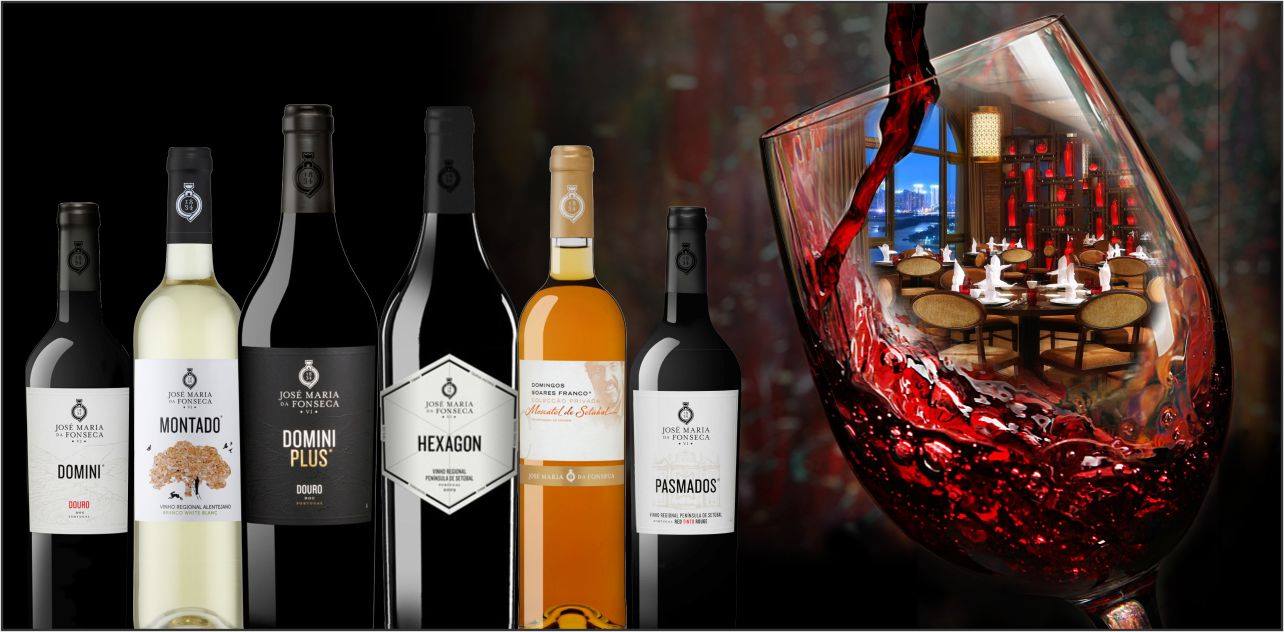 Sofitel Macau At Ponte 16 is having a six-course wine dinner with Jose Maria da Fonseca wines. This is the oldest and one of the most prestigious wineries in Portugal. Sofitel Macau At Ponte 16, together with Superar, will host a wine dinner where it will be serving a six-course set menu with wine pairing: abalone and roasted pork to pair with Domini tinto red wine 2015, pigeon with foie gras to pair with Hexagon tinto red wine 2009 and many more. The dinner will take place at Le Chinois restaurant.
When: Saturday, 7:30pm–10:30pm, November 17, 2018
Where: Le Chinois, 18/F, Sofitel Macau At Ponte 16, Rua das Lorchas e Rua do Visconde Paço de Arcos, Macau
How much: MOP $488 per person
For bookings, call +853 8861 1001. For more information, check the event's Facebook page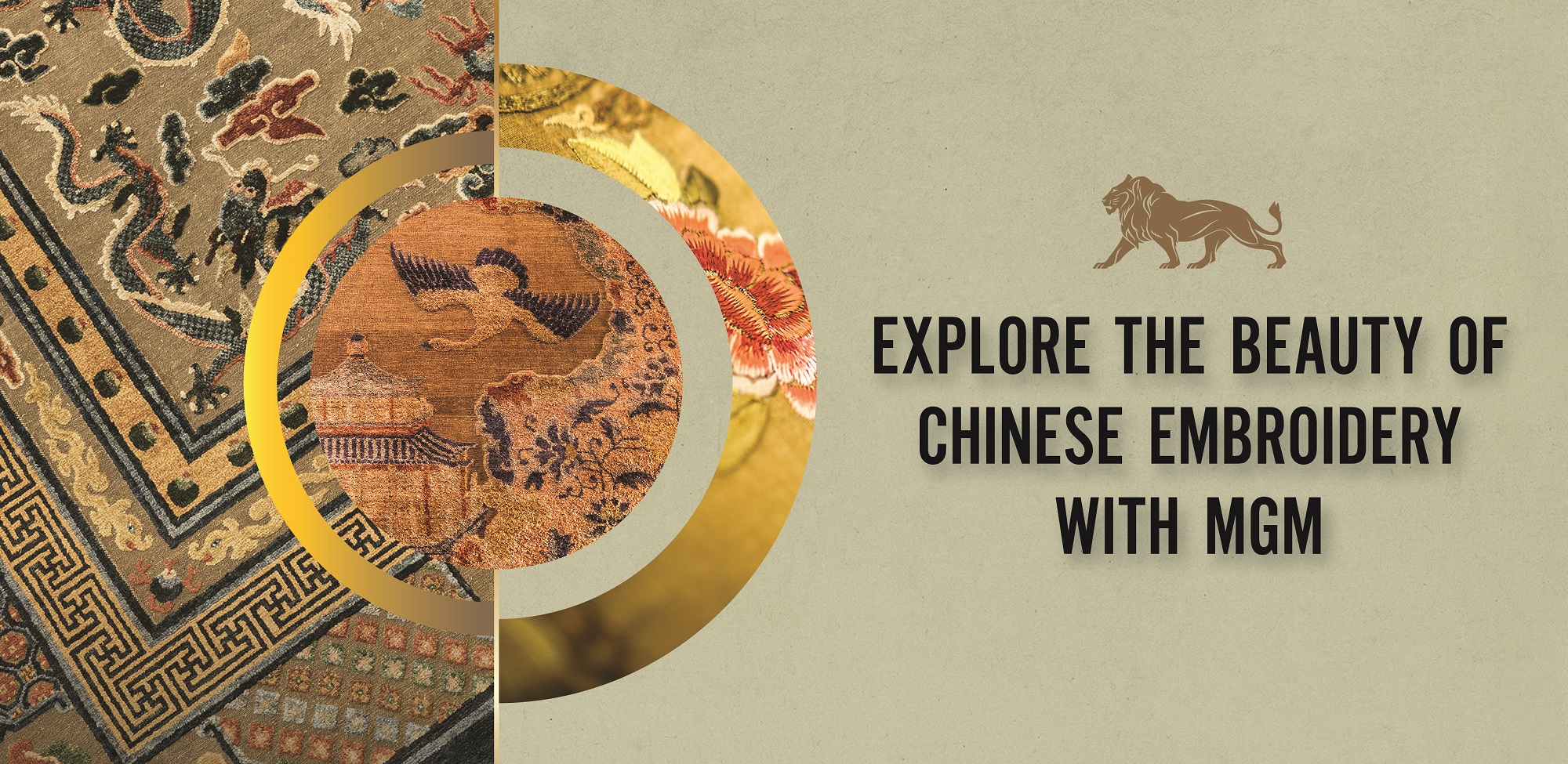 Embark on a journey to explore the beauty of Chinese embroidery through exquisite imperial carpets and costumes from the Story of Yanxi Palace. The MGM Cotai Art Collection features 300 captivating and thought-provoking pieces, which seamlessly integrate with the resort's public spaces.
MGM presents an "Art Tour of Imperial Carpets", a curated tour to take you on a journey to discover the rich beauty of Chinese antique carpets, inspired by the set design of the highly acclaimed drama "Story of Yanxi Palace". The tour continues with a display of exquisitely crafted costumes from the show.
When: November 1–December 31, 2018
12:00pm, 2:00pm, 4:00pm and 6:00pm (Mondays–Thursdays)
10:30am, 12:00pm, 1:30pm, 3:00pm, 4:30pm and 6:00pm (Fridays–Sundays)
Where: Emerald Lobby, MGM Cotai, Avenida da Nave Desportiva, Cotai
How much: Free admission
Each tour lasts for approximately 45 minutes and is available in Mandarin, Cantonese, and English
For more information on this event, visit the MGM Cotai website; to book visit their booking site
This exhibition with works from the Macao Art Museum (MAM) collection which will feature watercolor paintings of old Macau. The pieces are from the mid-19th century to the 20th century and present Macau landscape like you have never seen. It is arranged in four sections, namely, The Coastline, Peaceful Time, Fishing Sceneries and Modern Glitz. Through the perspective and works of more than 20 Chinese and Western artists, the exhibition showcases Macau's topographical, landscape and social transformations over the last century or so, while at the same time allowing visitors to appreciate the rich and diverse styles presented by different artists in their watercolors. The show gives audiences an opportunity to revisit historical Macau, and cherish the memory of a bygone era by indulging in imagery that has disappeared forever.
When: September 28, 2018–February 10, 2019
Where: Exhibitions Gallery 2/F, Macao Museum of Art, Avenida Xian Xing Hai, NAPE, Macau
How much: Free entry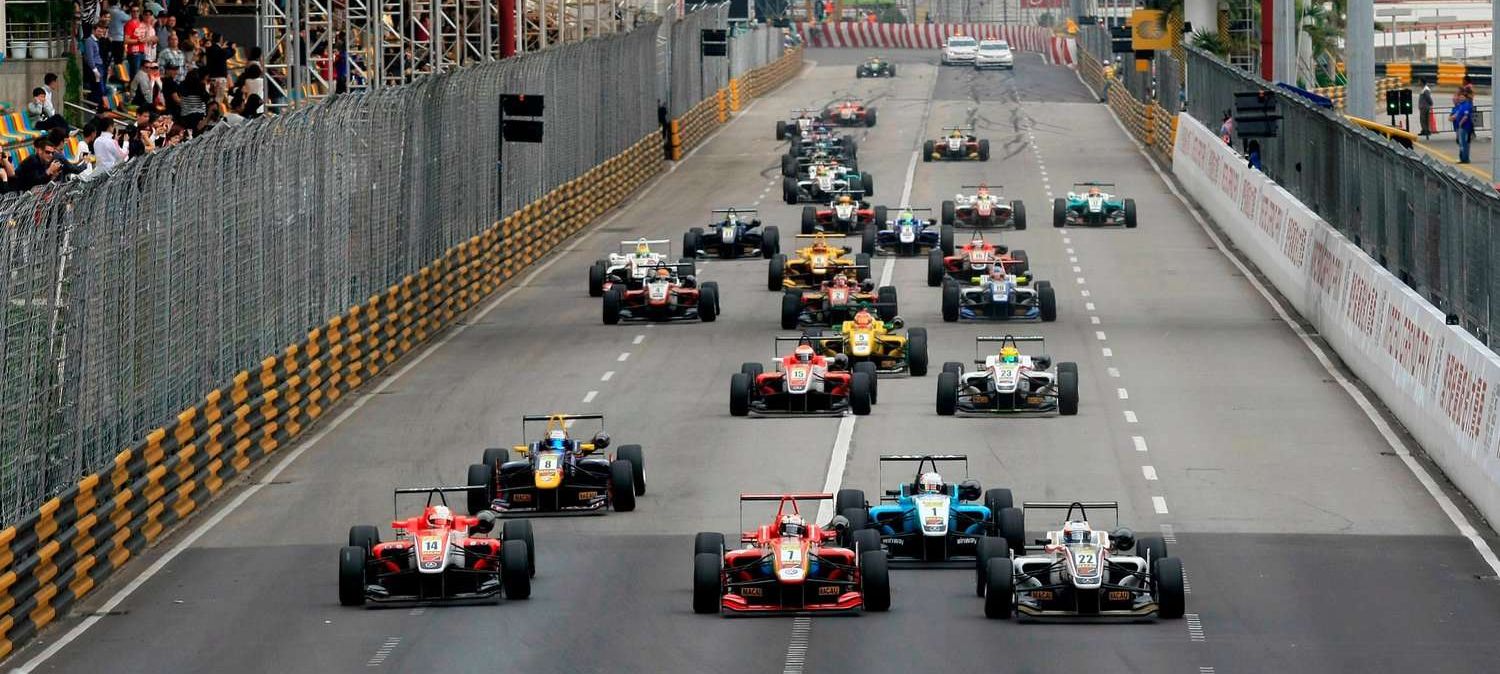 Macau Grand Prix is back and into its 65th year! It is easily one of the most prestigious international events on the local calendar. It is known for being the only street circuit racing event in which both car and motorcycle races are held. Every November, hundreds of racing drivers and riders compete in different categories of motor-racing, including single-seaters, touring cars and motorbikes. 
As part of a series of events to celebrate the Suncity Group 65th Macau Grand Prix, there will be a Grand Prix Family Carnival (3-4 November), the Macau Grand Prix Opening Ceremony and Car Show (10-11 November), and the 65th Macau Grand Prix Celebration Guia Circuit Fun Run (11 November). Other events include a campaign to collect and display 65th MGP-themed photos and video submitted by residents.
When: November 15–18, 2018
Where: Guia Circuit, Macau Peninsula 
How much: MOP $50–MOP $900
For more information, visit www.macau.grandprix.gov.mo
---
Win a Memorable Sail and Stay Experience at Mandarin Oriental, Macau!
Are you looking for a seriously relaxing city break? Look no further than the Sail and Stay Package at Mandarin Oriental, Macau! There could be no better way to wrap up the year than spending a well-deserved treat with you and your loved one basking in the beauty of the city skyline from a luxurious room at Mandarin Oriental, Macau.
The stay starts with complimentary ferry transfers for two people from Hong Kong to Macau, and then there are complimentary return transfers from the ferry terminal to the hotel – all good things should start like this! You'll then be whisked off to your room and as soon as you drop your bags off, you'll be free to venture outdoors and explore the vibrant surroundings, hit up the wonderful tourist spots or just relax and indulge in the luxurious environs of the five-star hotel.
You can opt to go for a relaxing massage at their award-winning spa or enjoy a delicious dining experience at the stunning Vida Rica Restaurant at Mandarin Oriental, Macau. Choose between exploring the city or snuggling up in your bedroom. However you choose to spend your day is fine, because this experience is all about you. If you want to know more about the hotel's offerings, you can read our review here.
The Sail and Stay Package is starts at HKD $2,488 – and this could be all yours for free! This amazing giveaway includes complimentary breakfast for two. It also includes a round-trip transfer to and from the ferry terminal and round-trip Economy Class TurboJET ferry tickets, subject to booking and availability dates. The winner will be notified directly via email.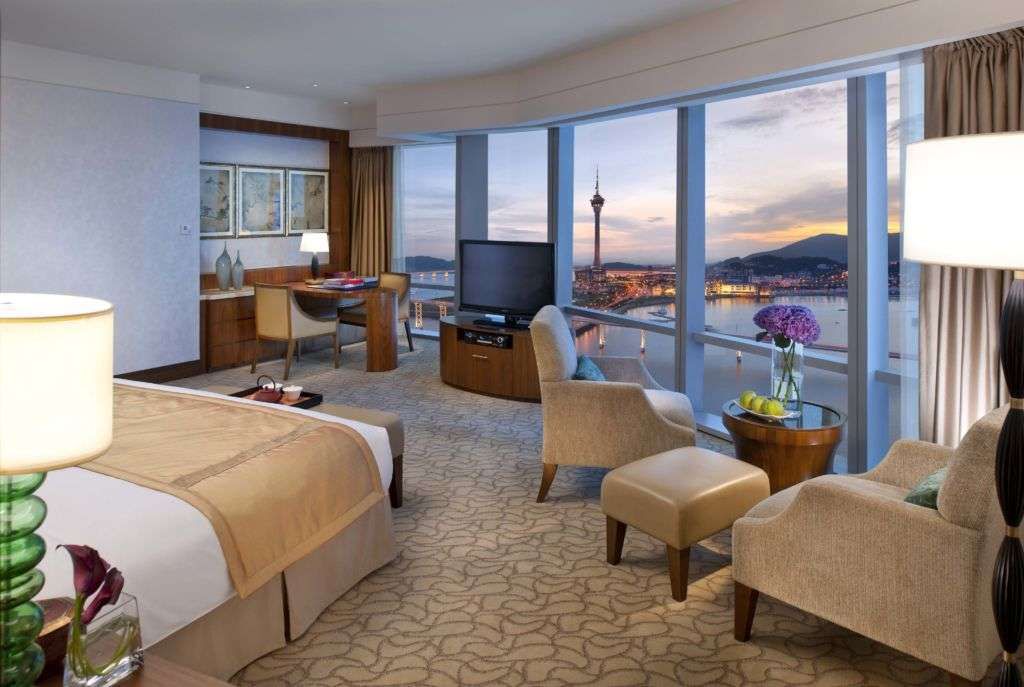 ***Please see Terms and Conditions applicable to this giveaway.***
Tags