Kickstart 2021 by attending a series of new, cool events happening this weekend in Macau! From an exclusive spa treatment and fitness package at Mandarin Oriental, Macau, to trying seafood cheese fondue delights, there's a world of things to enjoy. Also, don't miss out on several exhibitions taking place at various museums and venues in town. The little ones will surely be mesmerized by the Jurassic Park themed showcase happening at Broadway Macau so why not take the family out this weekend for fun and culture!
(See featured image above)
Begin the Lunar New Year looking and feeling your best by getting in shape and relaxing afterward! There's a way to do that and Mandarin Oriental, Macau has it all figured out with their latest offer for this January. Feel replenished as you combine two hours of treatment at their award-winning Forbes five stars The Spa with a 45-minute personal training class.
When: Ongoing
Where: The Spa, Mandarin Oriental, Macau, 945 Avenida Dr. Sun Yat Sen, NAPE, Macau
How much: MOP $2,000 per person
For more information and bookings, call +853 8805 8588 or send an email to [email protected]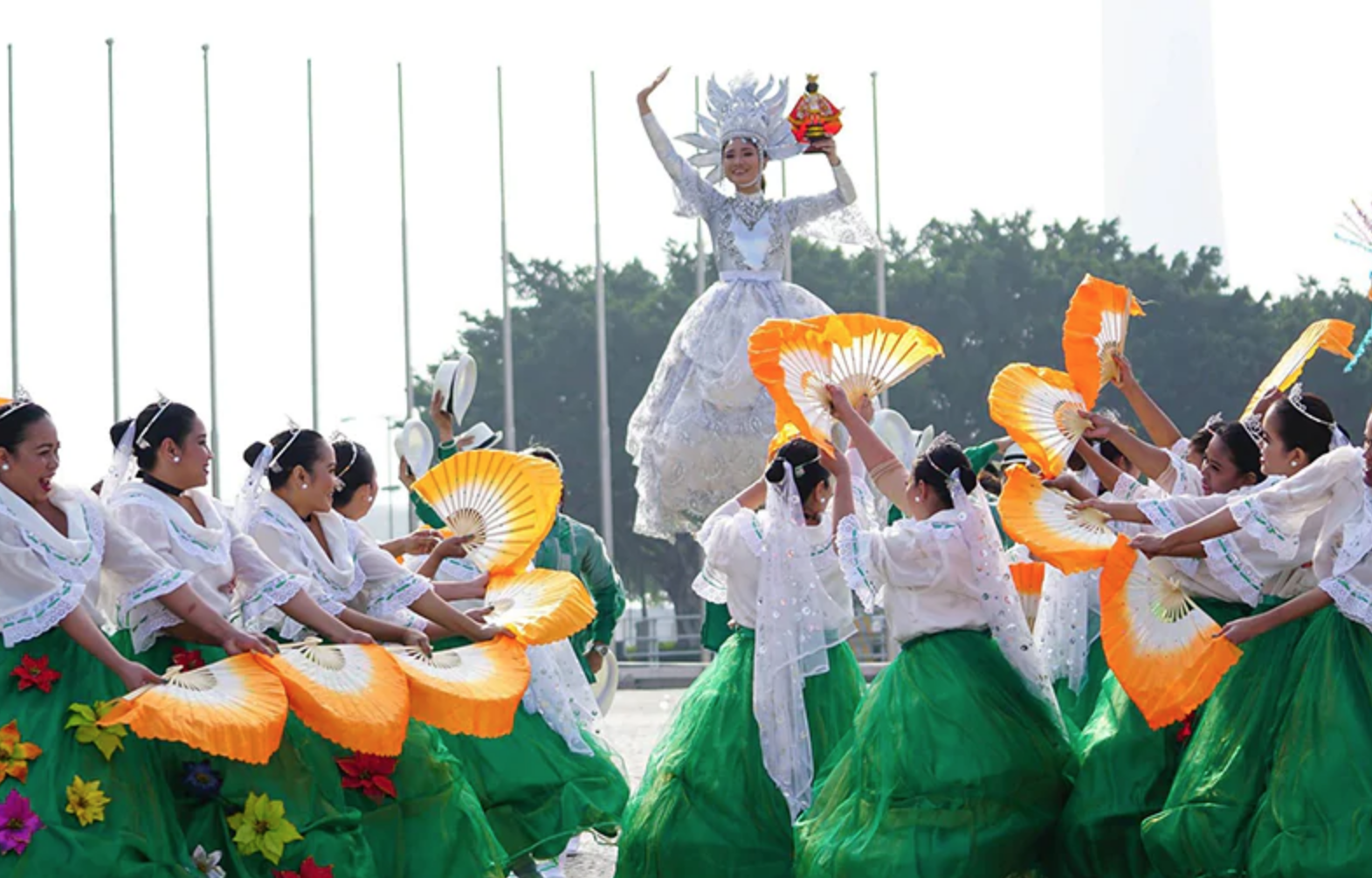 Santo Nino Fiesta, an annual festival held in Cebu City, Philippines and Macau, honors the child Jesus that is known as the Santo Niño (Holy Child Jesus) and to commemorate the Filipino nation's hundreds of years of Christianity. This year, the Santo Nino Fiesta features a nine-day mass "Novena" and "Fiesta Celebration". During the day of "Fiesta Celebration", devotees perform a traditional dance with the movement of two steps forward and one step backward while holding a statue of Holy Child Jesus outside the church. Visitors are welcome to join this celebratory religious event.
When: January 7–15 and 17, 2021
Where: St. Augustine Church, Largo de Santo Agostinho, Macau
How much: Free admission
For more information, check here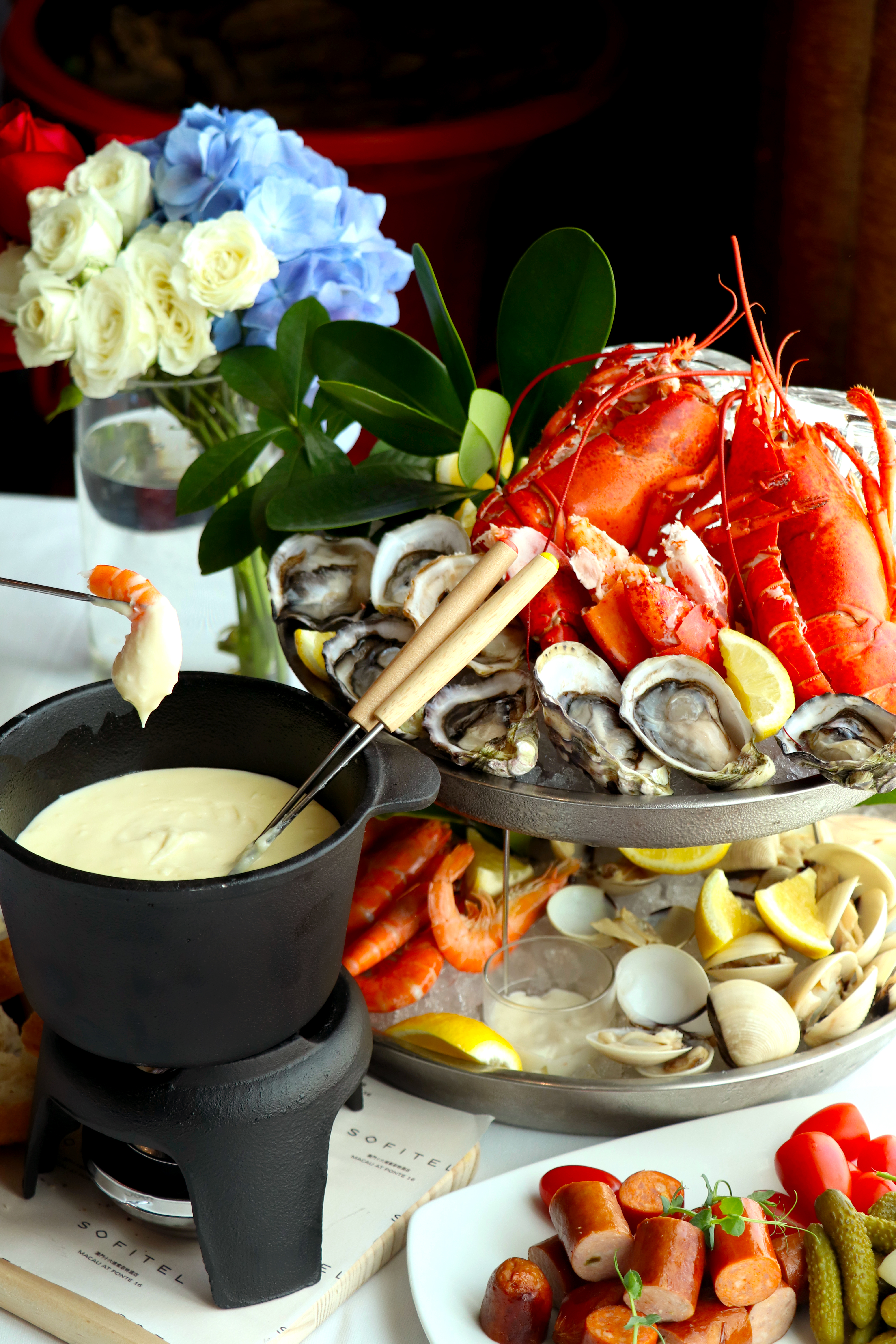 Rejoice, seafood lovers! Upgrade your seafood dining experience with the sumptuous seafood cheese fondue Privé is offering every Friday, Saturday, and public holidays this December! Savor the extremely fresh seafood tower featuring jet-fresh Boston lobsters, French oysters, Malaysian prawns, and many more, but also enrich the seafood flavor with premium cheese. After this incredible feast of flavors, perfect your dinner with a delectable French dessert. To check the full menu, click here.
When: 6:00pm–9:30pm, Fridays, Saturdays, and public holidays, December 1, 2020–January 31, 2021
Where: Privé, Sofitel Macau At Ponte 16, Rua do Visconde Paço de Arcos, Macau
How much: MOP $488++ per person (minimum two persons)
*Enjoy 20% discount with the Macau Consumption E-voucher (except on public holidays and designated dates)
For more information and bookings, call +853 8861 7210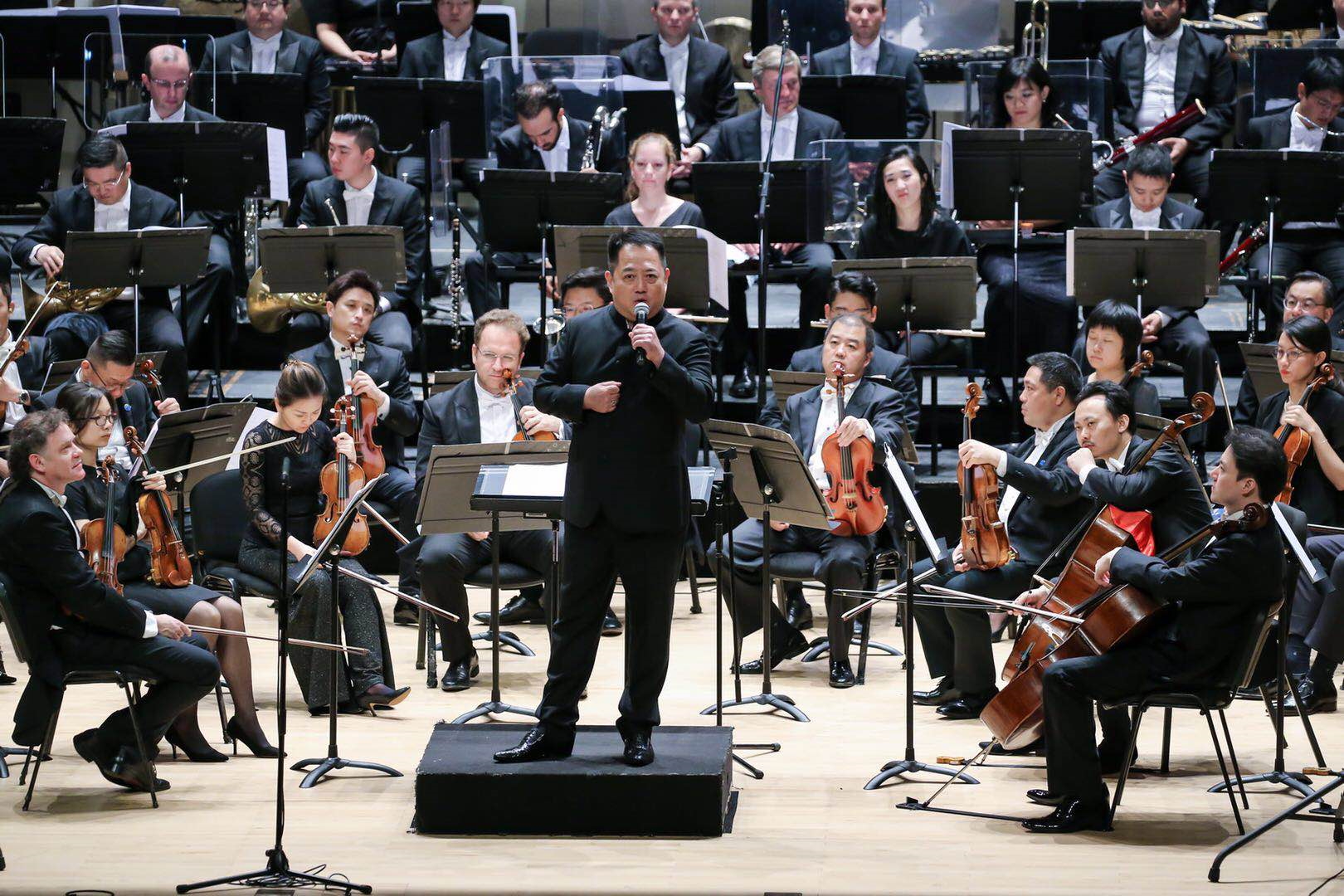 The concert  "Flourishing Arts", held at the University of Macau, provides a platform for young musicians. Award winners of the 38th Macao Young Musicians Competition, including Leong Ieng Ieng, Che Chong Hei, Kong Kit Man, Ou Hoi Kuan, Wang Iat Fan, among others, will join OM on stage and perform under the leadership of the Assistant Conductor of the Macao Orchestra, Francis Kan.
When: 8:00pm, Saturday, January 9, 2021
Where: Macau and University Hall, Univesity of Macau, Avenida da Universidade, Taipa
How much: Free admission
For more information, call +853 2853 0782 and for ticketing, click here or call +853 2855 5555 during office hours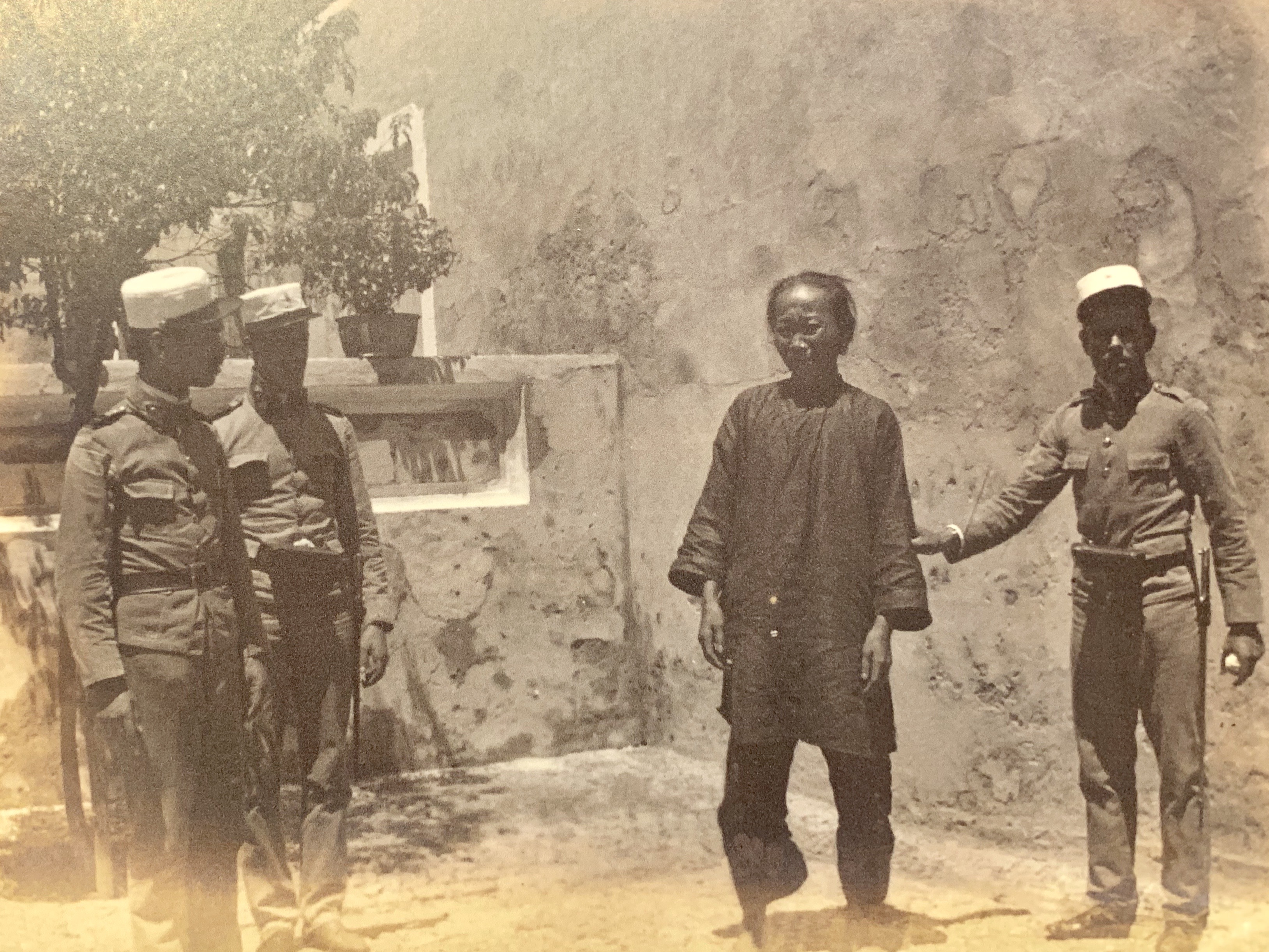 The exhibition "Pirates in the Waters of Macao (1854-1935)", is held from August, 2020 till January, 2021, presenting the phenomenon of piracy in the surrounding waters of Macau and the multiple meanings it had for the city.  The word "pirate" conjures up the stereotype of adventures, romances, cruelties, and barbarities, which is a set of social representations cultivated fundamentally by literature and the film industry.
The exhibition features a selection of over 100 documents, maps, and photographs from the Macau Archives' collection that addresses the theme of piracy in the Pearl River Delta region, thereby revealing the diversity and thematic amplitude of the documentation, as well as developing knowledge about the multiple meanings of the phenomenon of piracy for Macau in the second half of the 19th century to the first decades of the 20th century.
When: August 19, 2020–January 31, 2021
Where: Macao Archives, 91–93 Avenida do Conselheiro Ferreira de Almeida, Macau
How much: Free admission
For more information check the organizer's official website or click here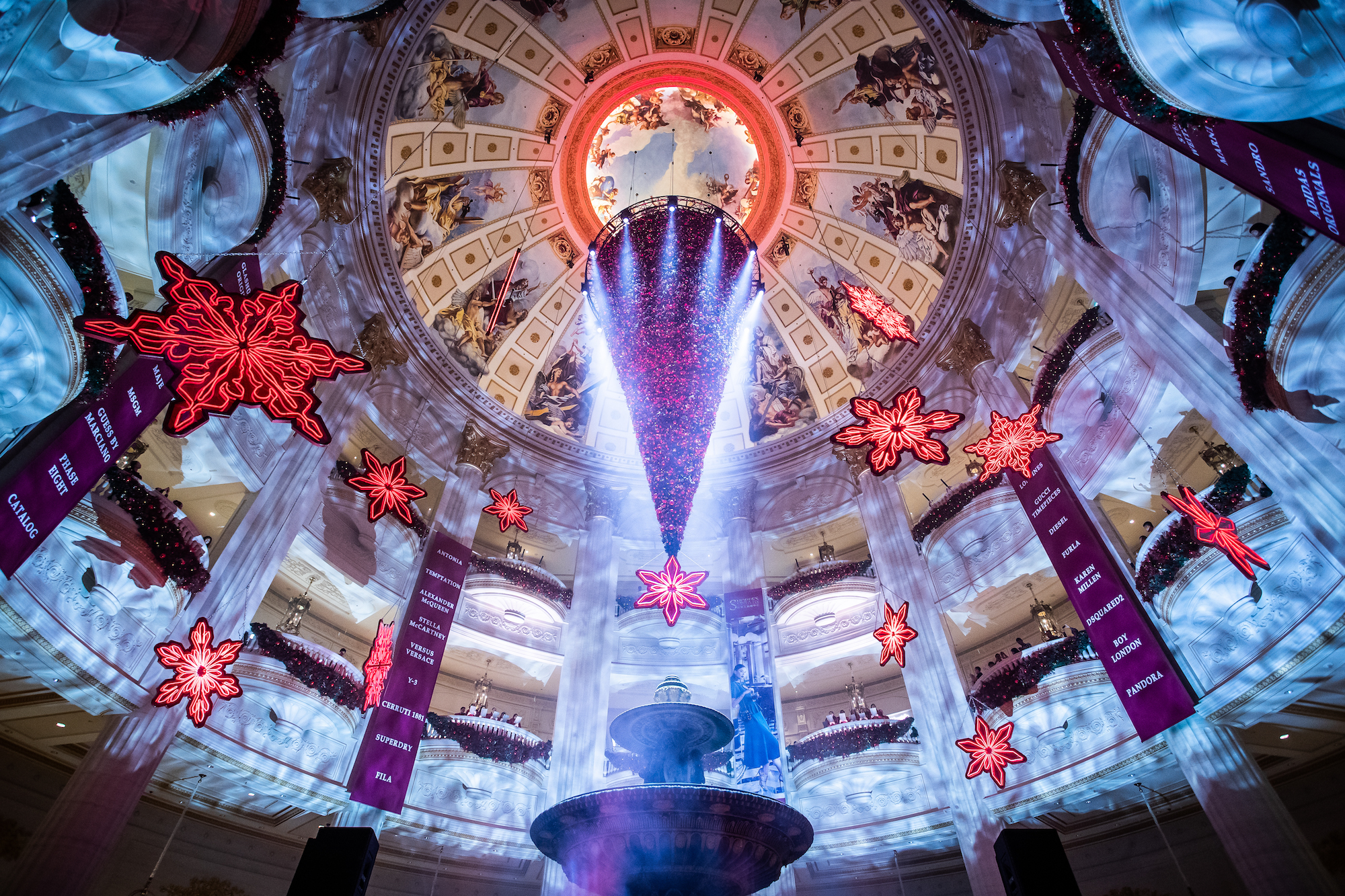 Visitors can enjoy a magnificent Christmas tree at The Venetian Macao's lagoon area together with enchanting decorations, while at The Parisian Macao they will discover a stunning 50-foot inverted tree hanging from the ceiling in the lobby rotunda. Inspired by the original at the famous Galerie Lafayette department store in Paris, it will make a unique backdrop over this festive season. The Eiffel Tower's Grand Illumination Show Winter Edition will play between 6:15pm and midnight. In addition, the dazzling 3D light and sound spectacular "A La Mode" will project festive images on the sky ceiling of the Place Vendôme at Shoppes at Parisian every hour from 12:00pm–9:00pm.
When: Until March, 2021
Where: The Venetian Macao, Estrada da Baía de Nossa Senhora da Esperança, Cotaiand The Parisian Macao, Estrada do Istmo, Lote 3, Cotai
How much: Free admission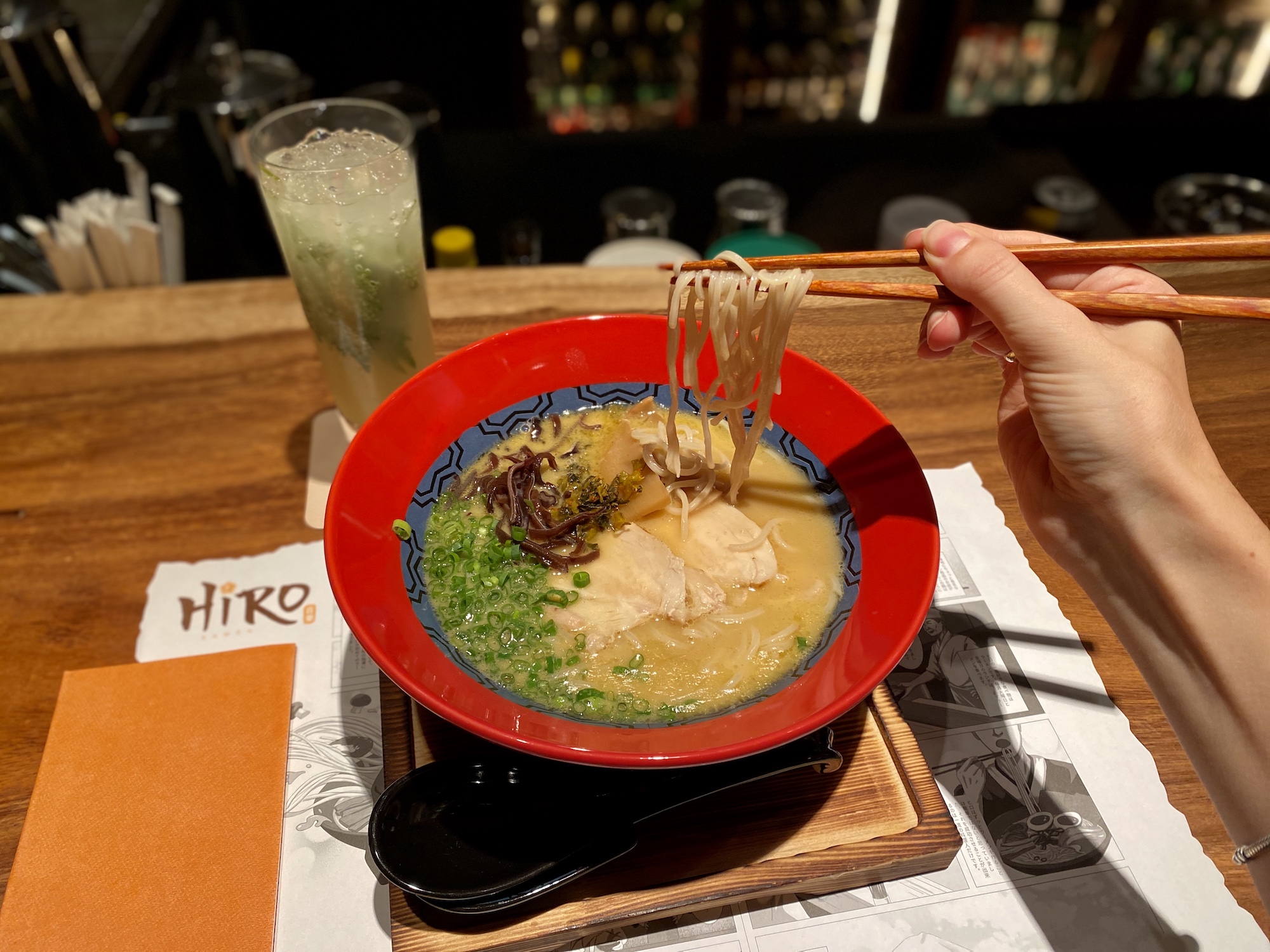 Winter is here, and other than bundling up in sweaters, there are more delicious and soupy ways to keep yourself warm. We have composed a list of the best ramen spots in Taipa to warm your heart and soul, the Japanese way. There are plenty of great Japanese restaurants in town and we've selected the best ones to head to when searching for some of the best ramen dishes in town this winter!
Read the full article here: Get Warm: Best Ramen Spots in Taipa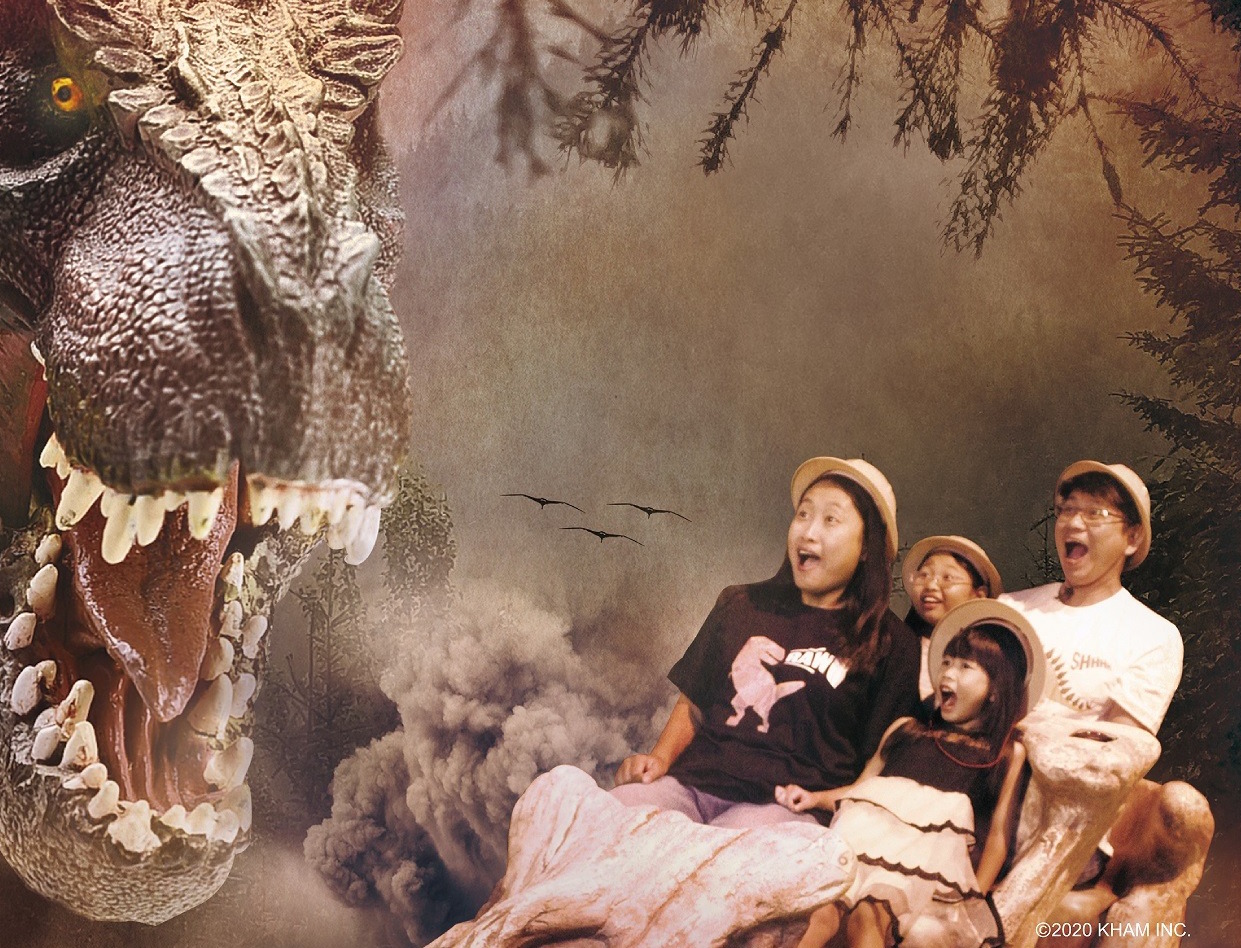 Millions of years ago, the planet was dominated by ancient vertebrate beings–dinosaurs. Massive volcano eruptions poured boiling lava over the earth, burying much of the landscape, and killing most of the dinosaurs. Millions of years later, paleontologists are digging up fossil remains to learn more about the life of these formidable creatures.
Dinosaurs once ruled the entire terrestrial ecology for over 1.6 billion years. The evolutionary history of these massive governors remains mysterious. In the process of reasoning, humans realized a message which transcended time and space–living is not equal to breathing and life is moving in various formations. Only by leaving our traces would it represent that we haven't existed in vain. In "Jurassic X The Dinosaur Park", Broadway Macau takes you back to the era of dinosaurs to experience the sensation of the heyday of these giant lizards.
When: December 18, 2020–March 21, 2021
Where: 2/F, Broadway Macau, Avenida Marginal Flor de Lótus, Cotai
How much: MOP $120 per person (free entry for children below 80 cm in height)
For more information, check the event's official website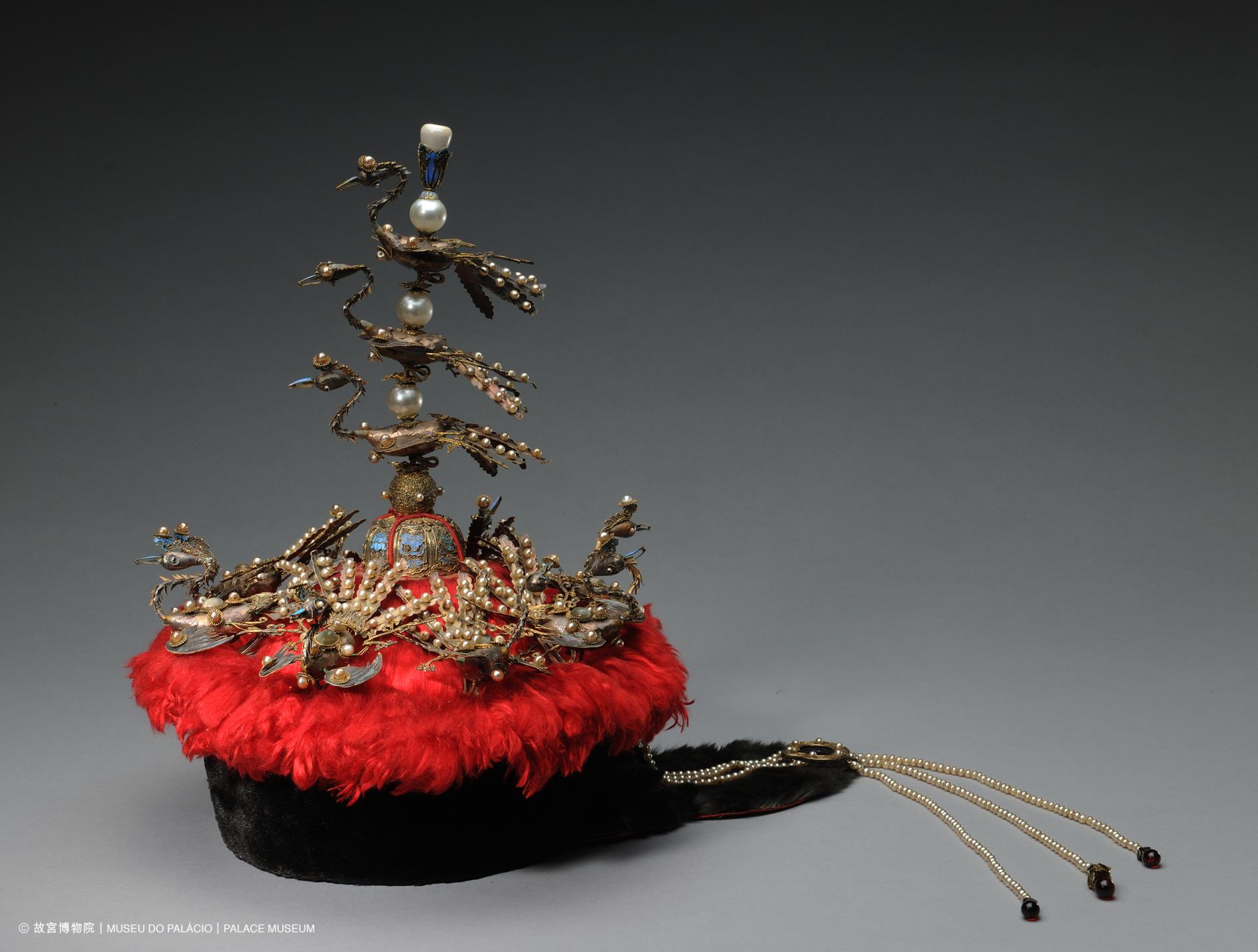 Co-organized by the Macao Museum of Art, under the auspices of the Cultural Affairs Bureau, and the Palace Museum, "Stately Demeanour: Costumes of Qing Emperors and Empresses from the Collection of the Palace Museum" displays around 90 sets of costumes and accessories of Qing emperors and empresses, including Bright-Yellow Cotton Dragon Robe with Satin Embroidery of Polychrome Clouds and Golden Dragons which demonstrates the power of Emperor Qianlong, Emperor Xianfeng's Armour Suit which represents his military power, and the hair accessory inlaid with kingfisher feathers and jewels that highlights the empress' grace and glamour.
Costumes of the Qing dynasty feature an integration of the Chinese nation's heritage formed over thousands of years, such as the ritual and etiquette system, religious beliefs, traditions and customs, and a blend of hunting and farming cultures, exerting great influence on the development of modern clothing. Visit the Macao Museum of Art and explore the unique culture and aesthetics behind the costumes of the Qing dynasty!
When: December 17, 2020–March 14, 2021
Where: Macao Museum of Art, Avenida Xian Xing Hai, NAPE, Macau
How much: Free admission
For more information, call +853 8791 9814 or send an email [email protected]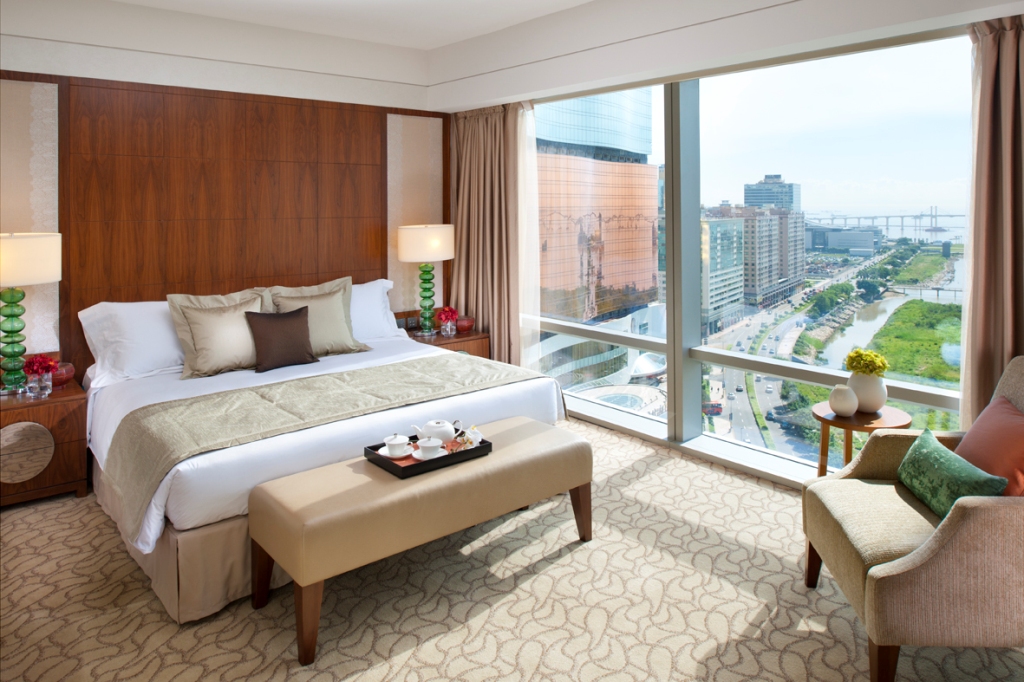 An oasis in the city awaits you this new year with remarkable dining experiences and breath-taking views of Macau. This package includes accommodation in a Bay View Room, with guaranteed Lake View room upgrade upon reservations, daily dining or spa credit of MOP $500 to use at their fantastic restaurants or room service, plus relaxation time with spa treatments. Enjoy a few days away from the city and your daily routine by escaping to Mandarin Oriental, Macau while spending quality time with your loved ones or why not take the days off for yourself to decompress then start afresh?
When: Throughout January 2021
Where: Mandarin Oriental, Macau, 945 Avenida Dr. Sun Yat Sen, NAPE, Macau
How much: From MOP $1,388 per room (per night)
For more information and bookings, call +853 8805 8822 or send an email to [email protected]
Price is subject to 10% service charge and 5% government tax
Tags