A Wagyumafia Pop-Up has arrived at MGM Cotai! There are also cocktail events – a mixology battle, Bar Stories and Negroni Week – and lots of art experiences to take on. Whether you're looking for a foodie adventure or a boozy weekend, Macau has the best in store for you!
(See featured image above)
MGM brings the not-to-be-missed Wagyumafia pop-up to Macau for the first time ever this summer! From June 14 to August 4, this world-renowned premium Wagyu brand will make a stop at Grill 58 of MGM Cotai, where a comprehensive Wagyumafia experience without any membership requirement will be offered, as well as the first-ever exclusive Wagyumafia Progressive Kaiseki Dinner to be served outside of Japan.
In line with the new Fuerza Bruta Wayra theater party show in MGM Theater, a Pre and Post Entertainment: Wagyumafia snacks session will provide an all-rounded sensory experience to all. These special a-la-carte dishes and cocktails are priced from MOP $150, with very limited supply per day.
When: June 14–August 4, 2019 (except Mondays)
Wagyumafia Omakase Dinner – June 14–July 13, 2019
Wagyumafia Progressive Kaiseki Dinner – July 14–August 4, 2019
Where: Grill 58, MGM Cotai, Avenida da Nave Desportiva, Cotai
How much: MOP $2,800 per person (two Fuerza Bruta show tickets will be offered to every guest who opts for the Wagyumafia full dinner experience)
For enquiry and reservation, call +853 8806 2318

Ranked 19th on Asia's 50 Best Bars, discover Korean cocktails by 2010 World Class Korea Champion, Louis Eom and Travis Lee from Le Chamber, Korea. As the champion of 2010 World Class Korea, mixologist Louis Eom has earned numerous awards for his undeniable talents. Sample his masterpieces from the Smoky Rosemary to Botanist Fizz and more.
When: Friday and Saturday, June 21 and 22, 2019
Where: Vida Rica Bar, Mandarin Oriental, Macau, 945 Avenida Dr. Sun Yat Sen, NAPE, Macau
How much: Each drink has a price
For reservations, please contact Vida Rica Bar at +853 8805 8928, [email protected]

A battle is coming to Sofitel Macau At Ponte 16! Having recently joined RendezVous Lobby Bar as its mixologist, Hnin will be challenging the Hong Kong renowned Ronald Ramirez (Ron) at "A Battle of Mixology" on 21 June. The two cocktail experts will show off their mixology skills and innovative creations. As the bar concept developer for Shangri-La's luxury resort in the Maldives and former mixologist at The Dome at Tower Club at Lebua, Ron has extensive experience in molecular mixology and he will reinvent a collection of classic cocktails that include 1944 Mai Tai, his signature cocktail Ramirez, and Macau 2020, which is specifically designed for Macau.
As a representative of Macau, Hnin will present a variety of cocktails inspired by the 1920s Jazz Age and she will incorporate Earl Grey Tea, Rosemary, and Coffee Bean infused gin to prepare three cocktail specialties, which include Morning Cup, Last Word, and Happy Cup. "A Battle of Mixology" happens at the north terrace and guests can enjoy an assortment of cocktails and combo sets for four persons, namely chicken jumbo, burgers, pizza and wrap, fish and quiche, Japanese jumbo, and artisan cheese and cold cuts platter.
When: 7:00pm–10:00pm, June 21, 2019
Where: North Terrace, Sofitel Macau at Ponte 16, Rua das Lorchas e Rua do Visconde Paco de Arcos, Macau
How much: Free admission (charge upon consumption)
For more information, call them at +853 8861 7213 or check their Facebook event page

The Feast of Na Tcha continues what is one of Macau's most distinctive cultural traditions, featuring several religious rituals and folk activities dedicated to Na Tcha, often considered the patron deity of children. This year, the festival is celebrated with three days of activities at the Na Tcha Temple located near the Ruins of St. Paul's. Associated events include a Lion Dance Parade touring several places in Macao and Taipa. The Prince Na Tcha Parade, featuring a golden dragon guard and celestial beauties scattering petals in abundance, is another fixture also dedicated to Na Tcha taking place during this period: it starts from the Na Tcha Ancient Temple on Calçada das Verdades, before heading to Senado Square.
When: June 18–21, 2019
Where: Na Tcha Temple, No. 6 Calçada de S. Paulo, Macau and Ruins of St. Paul
How much: Free admission
For more information, call +853 2836 6178, +853 6686 1798 or +853 6668 5027

Cinematheque Passion presents "Black Is Beautiful: A Celebration of African American Cinema", featuring ten classics and recent works from African American filmmakers from June 7 to 20. An opening party with a DJ and rapper kicks off the festival, followed by the introductory talk "'That's My Joint!' ─ Why Black Arts Matter".
The festival features Spike Lee's classic Do the Right Thing back from the 1980s, and Cannes's Grand Prix winner Blackkklansman. The former depicts the tension between whites and blacks during a Brooklyn heatwave; while the latter retells the real-life story of black police officer Ron Stallworth in scorching humour.
When: June 7–20, 2019
Where: Cinematheque Passion, 13 Travessa da Paixão, Macau
How much: MOP $60 per ticket
Tickets are available from 10:00am on May 25, 2019, both online and at Cinematheque Passion's ticket office
For enquiries, call them at +853 2852 2585 or check their website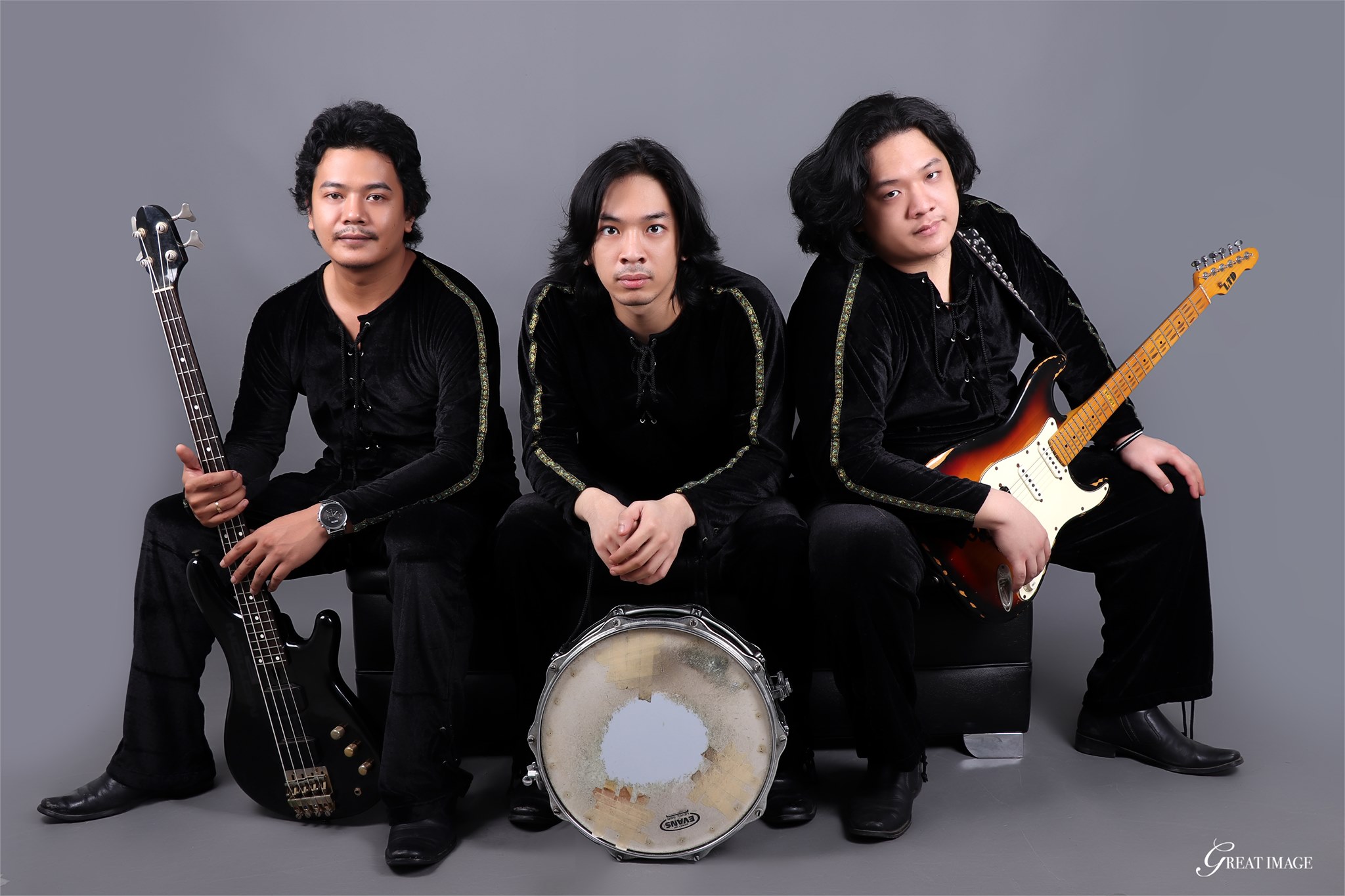 Yamato is the new guest band at The Roadhouse Macau, hitting the stage for three weeks starting June 11! This passionate band based in the Philippines will be sharing their energy with Macau music fans. They're a trio of Filipino and Japanese musicians who love 60s, 70s and 80s music, mainly British and American rock, blues, jazzy rock, rock 'n' roll, Latin rock and even R&B.
Apart from covers, they compose their own songs that are hard not to fall in love with. The Roadhouse Macau's in-house band Double Dorias will be joining Yamato, so get ready for three weeks of electrifying rhythms!
When: June 11–July 1, 2019
Where: The Roadhouse Macau, E-G016-G019 Broadway Food Street, Broadway Macau, Avenida Marginal Flor De Lotus, Cotai
How much: Free admission
For more information, check their Facebook event page

Featuring a series of female mixologists, Vida Rica Bar showcases one of the world's greatest concoctions from June 24 to 30, the negroni. Chanel Adams, Lola Lau, Jennica Ladrera and Summer Chen will be there to mix and match negronis all night long, so are you ready to join their annual celebration for one of the greatest cocktails in the world?
When: June 24–30, 2019
Where: Vida Rica Bar, Mandarin Oriental, Macau, 945 Avenida Dr. Sun Yat Sen, NAPE, Macau
How much: Each cocktail has its own price
For more info or bookings, call +853 8805 8928 or send an email to [email protected]
Tags