Watch out for these kid-friendly events coming to you this May. It's going to be a fun month of celebrations and festivities. We're sure you and your youngsters will enjoy a time at the favorite Italian Mercato happening at Sheraton Grand Macao's Bene with booths and fun activities. Watch out for some sports competition happening in our city that you can witness for free.
(See featured image)
Bene is back with yet another round of our favorite Food & Wine Mercato. Take a ride to Toscana, a popular region in Italy known for their landscapes, artistic legacy, and influence on high culture. Be sure to catch their whole bluefin carving station and watch Bene's Chef personally slicing and searing the fish right in front of you.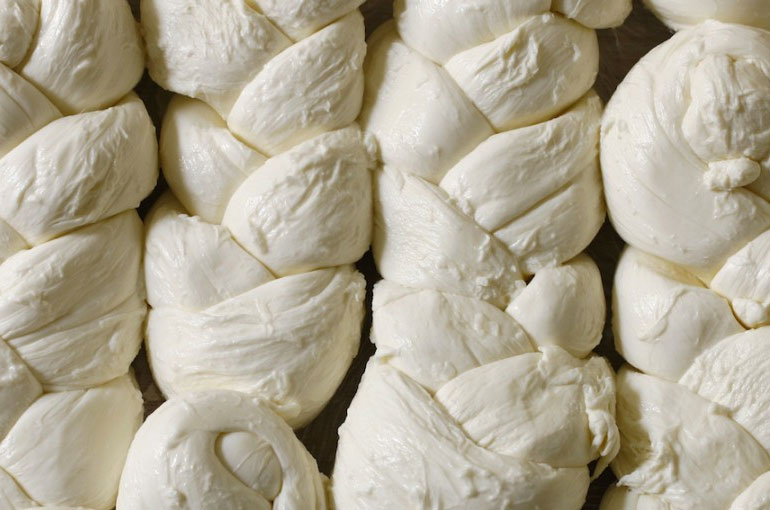 Join the fun and witness Mr. Jacopo Bioni, an expert cheesemaker from Bangkok's fine Italian dairy AnticaLuna as he performs a live mozzarella making station, making cheese from fresh cow milk that makes for an intimate introduction to the art and science of the real Italian way of making cheese.
When: 6:00pm—11:00pm, Friday and Saturday, May 4 and 5
Where: Bene, Sheraton Grand Hotel Macao, Estrada do Istmo. s/n, Cotai
How much: MOP $488 (per adult) MOP $200 (per child 6 to 12 years)
For reservations or inquiries, please call +853 8113 1200 or email [email protected].
For more details, please visit www.benemacao.com or follow @macaobene on Facebook and for more information on Mr. Jacopo Bioni please visit www.bumrungrad.com/livinginbangkok/bangkok-stories/cheese-making.
Prices include entry ticket, unlimited food, wine, and drinks. Retail items will be charged accordingly.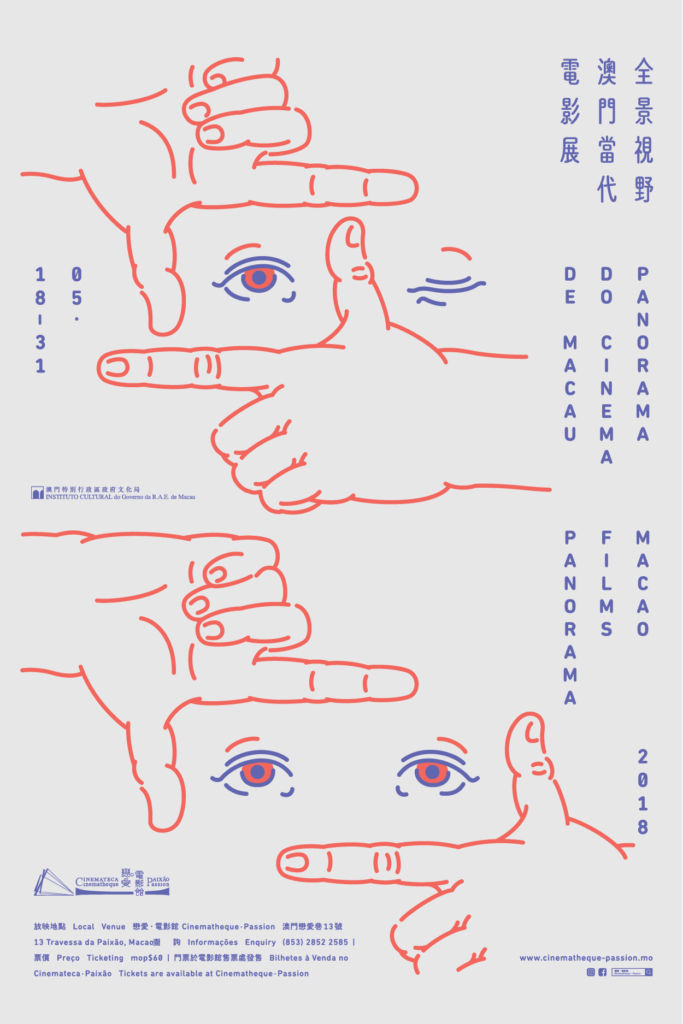 Following last year's opening film festival, Cinematheque-Passion moves on to organize "Macao Films Panorama 2018" with a view to building a platform for displaying local films and exchange ideas. 28 excellent Macao feature-length films and short films will be brought to you during this film festival. With their first collaboration with curators from mainland China, Hong Kong, and Taiwan to introduce 10 excellent films in Macau, the festival will have four attractive and unique parts that enable the audience and local filmmakers to appreciate a number of productions as well as expanding views of the creative arena.
When: 7:00pm—11:00pm, May 18—31
Where: Cinematheque-Passion, 13 Travessa da Paixão, Macau
How much: MOP $60 (standard ticket), 50% discount full-time students or senior citizens aged 65
For more information please call +853 2852 2585 or email [email protected] or visit www.cinematheque-passion.mo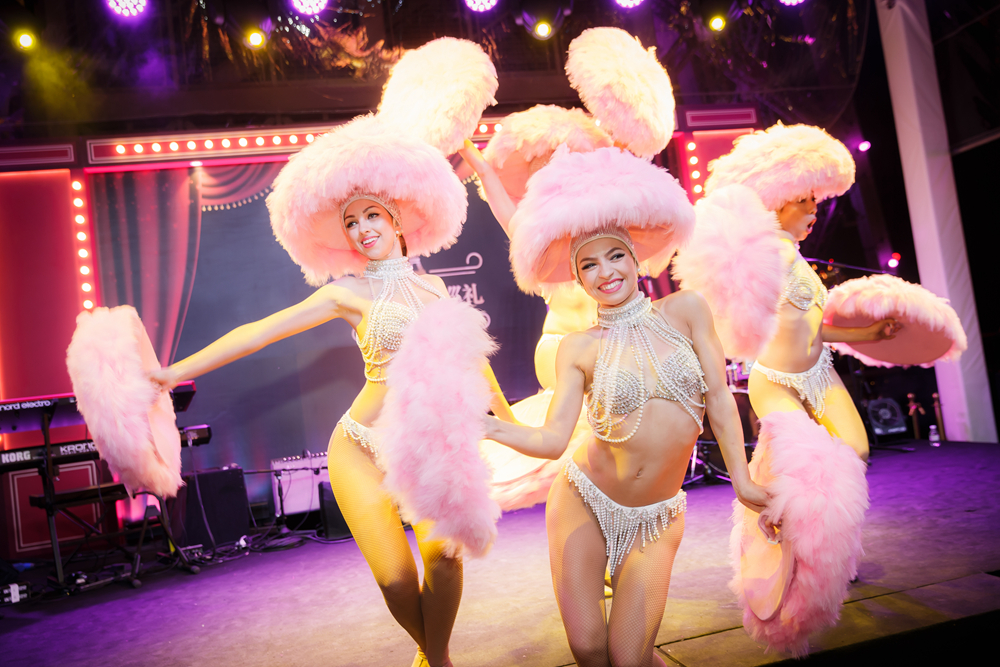 The Parisian Macao Eiffel tower's observation deck is now opened for the French-themed Joie De Vivre Festival celebrating French food, wine, and entertainment with live performances. Add to that, an open cooking booth offering authentic hors-d'oeuvre, seafood on ice, crepes, waffles all in a vibrant setting. There is also an al fresco dining festival to enjoy afternoon teas, happy hours and dinner just below the tower. Enjoy a moment on the elevated area overlooking the beautiful Cotai Strip.
When: 3:00pm—10:00pm, Wednesday, Thursday and Sunday, 3:00pm—12:00am, Friday and Saturday, April 20—June 30
Where: Level 7, Eiffel Tower, The Parisian Macao, Estrada do Istmo, Lote 3, Cotai
For ticketing inquiries please visit www.cotaiticketing.com and for more details please visit their www.parisianmacao.com/joie-de-vivre-fest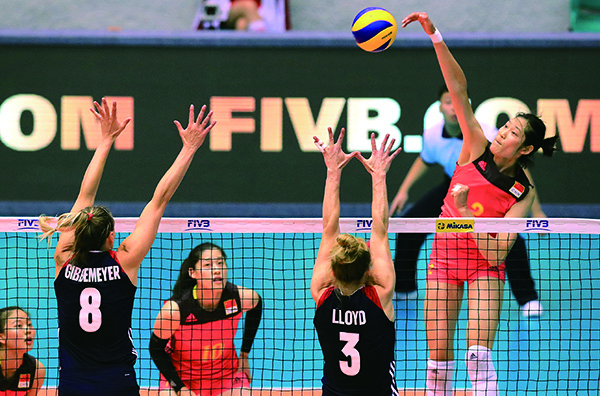 The FIVB women's volleyball nations league successor to the FIVB Volleyball World Grand Prix will debut season in 2018 presented by Galaxy Entertainment Group. Under the new format of 16 teams including 12 core teams and four challenger teams that will compete in a five-week round-robin phase of 20 pools, Macau will welcome the national teams of China, Serbia, Thailand, and Poland.
When: Thailand vs Serbia, 4:30pm, China vs Poland, 8:00pm, Tuesday, May 22,
Poland vs Serbia, 5:30pm, China vs Thailand, 8:00pm, Wednesday, May 23,
Poland vs Thailand, 5:30pm, China vs Serbia, 8:00pm, Thursday, May 24
Where: Macao Forum, Avenida Marciano Baptista Macau
How much: MOP $150 per person (one day ticket valid for two matches), MOP $315 per person (three-day ticket valid for all matches)
For more details and information please contact +853 2823 6363 and [email protected] or visit their website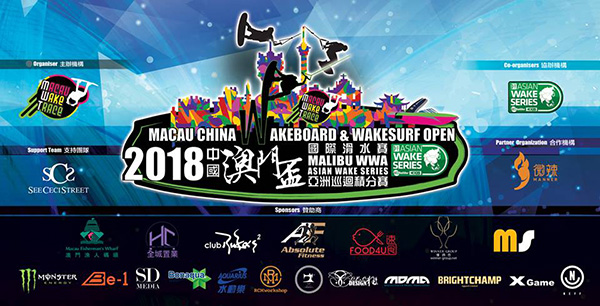 2018 CHINA WAKEBOARD & WAKESURF COMPETITION
Macau will be hosting the wakeboard and wakesurf open, which launches in 2018 Asian Wake Series. The competition includes 90 athletes as well as 75 from overseas, in several contest divisions. The event also includes stops in Taiwan region and Kumamoto, Japan in the month of July.
When: May 25—27
Where: Macau Fisherman's Wharf, Avenida da Amizade e Avenida Dr. Sun Yat-Sen, NAPE, Macau
How much: Free admission
For more details on schedule please contact +853 6669 8789 and [email protected] or visit their website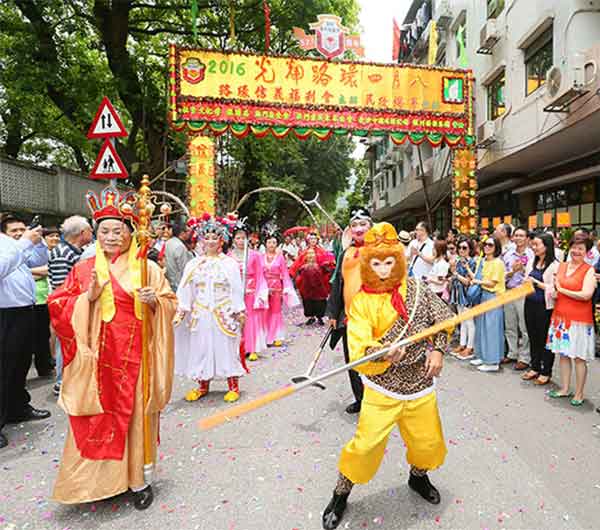 The celebration of the Tam Kong Festival has grown to a carnival-like parade at the Coloane Village, with lion dance performances, Portuguese traditional folk dances and floats and children dressed as mythical Chinese creatures and it is surely a sight to be seen. Apart from the parade, there are a few band performances at the square of the village.
When: 12:00pm—8:00pm, Thursday—Saturday, May 22—26
Where: Coloane Village, 1-6 Largo do Pres. Antonio Ramalho Eanes, Macau
How much: Free admission
For more details please call +853 2888 0170 and +853 6669 2639 or visit their website.
Share
Tags
Related Posts