The second month of summer holidays is here! Have your kids started getting cabin fever yet? Well maybe it's time to get them out of the house to some of these cool events around town.
This month there is some great family dining to be had at Galaxy Macau's seventh Malaysian Food Festival – nothing like an exotic buffet to teach children about the flavors of the world. Over at the MGM Macau there is a playfully unique art exhibition called Art Is Play which is about learning through play. The World Animation Festival is also taking place this month, which is equally educational, with 14 animations to be screened in the city. There is also a two-hour family animation workshop, so you don't want to miss this. For a bit of fun, check out the Line Friends World Tour Macau 2018, featuring those cuddly cartoon characters that appear on stickers and other merchandise produced by the Japanese mobile phone messaging app, Line. If your kids are into martial arts, don't miss the Wushu Masters Challenge-2018, and on the other side of the coin there is also a festival about love – the Feast of Maidens 2018.
So, there is plenty of reasons to escape the house this month – get out, enjoy and have a fun month ahead!
(See featured image above)
The annual Malaysian Food Festival is back in Macau for the seventh year in a row! Malaysian food is renowned across the globe for its electrifying taste and exotic enticing aromas, and this summer, Galaxy Macau is again giving you the chance to relish in these flavors at a special curated buffet dinner. 15 top guest chefs will be flown in especially for the event to offer guests their signature dishes and bring them an authentic taste of Malaysia. The event will coincide with the country's independence day held at the end of the month, on 31st August, and there will be traditional hawker stalls with signature Malaysian dishes set up especially for the festival.
When: August 16–August 31, 2018
Where: Oasis, Grand Resort Deck, Galaxy Macau, Estrada da Baía da Nossa Senhora da Esperança, Cotai
How much: MOP $428 per person (before August 10), MOP $588 per person (after August 11). All prices are in MOP and subject to 10 % service charge.
For more information or for reservations, please call +853 8883 2221; or visit www.galaxymacau.com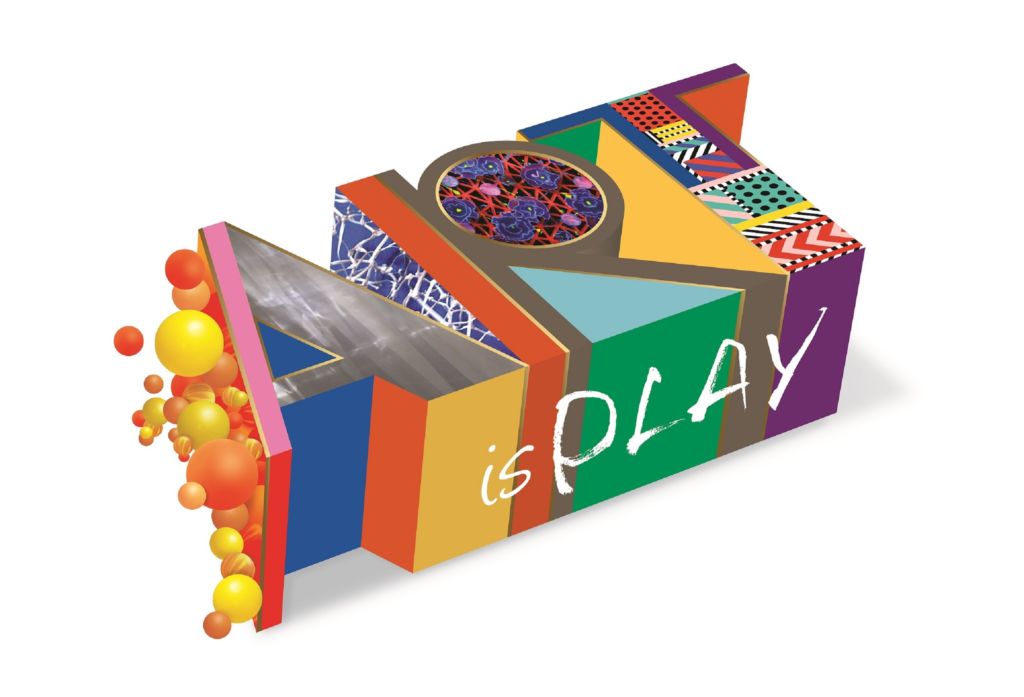 MGM Macau is welcoming one of the most fun and colorful art exhibitions ever this summer. Art Is Play invites guests of ages to head on a journey of self-discovery and awakening and social interaction through play that features eye-catching art installations by five international artists. These include Cindy Ng from Macau, Ayumi Adachi from Japan, tomtom from Hong Kong, Walala from the United Kingdom, and Janice Wong from Singapore, who together will inspire the audience to explore an exciting and playful world. Don't miss this opportunity to be inspired and immersed in the wonderful works of these artists that'll unleash a different side of you this summer.
When: 10:30am—10:00pm, June 27—September 9 (except on Monday, July 16 and Monday, August 3)
Where: MGM Art Space, Avenida Dr. Sun Yat Sen, NAPE, Macau
How much: MOP $120 per person
*Children aged two and under are free of admission
For more information please call +853 8802 3833 or visit www.tickets.mgm.mo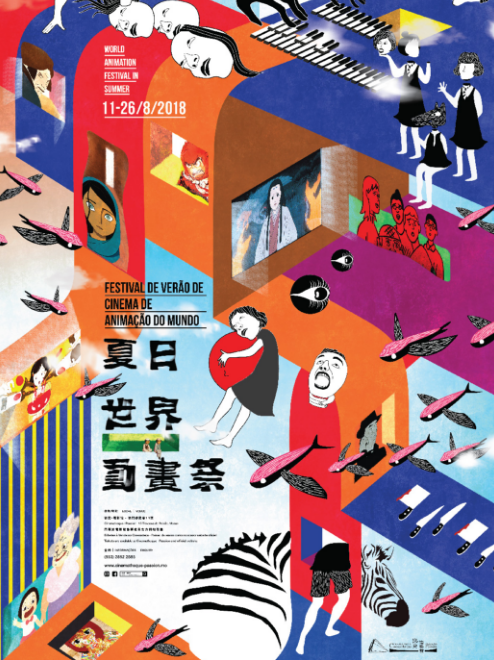 This festival will bring 14 outstanding animations to Macau, each featuring a different topic and style. There is also a two-hour family animation workshop where children and parents will be able to learn how to make a simple animation. Many of the 14 animation films were nominated for, or have won, important awards at various major film festivals.
There are four different categories of the World Animation Festival, including the Bright Series, Dark Series, China's Hit Series and a Director-in Focus section focusing on the late movie master Satoshi Kon (1963-2010), whose four best animation films will be screened. Other key films include Oscar-nominated The Breadwinner (about an 11-year-old girl who has to take care of her family and learn to be independent after her father's arrest). There is also Isle of Dogs, a new hit film from Wes Anderson, which is unique both in terms of storytelling and animation. Another interesting work of animation is Night Is Short, Walk On Girl, about a young girl on a one night journey in Tokyo, as she encounters lots of drunken people and mysterious events. There is also Anomalisa, an Oscar-nominated film by Charlie Kaufman, and Liu Jian's ridiculous and unpredictable Have A Nice Day as part of China's Hit Series.
When: Various screening times, August 11—August 26. Kids Cantonese Animation Workshop: Saturday, August 4, 3:00pm—5:00pm. Youth Cantonese Animation Workshop: Sunday, August 5, 3:00pm—5:00pm.
Where: Cinematheque-Passion, Travessa da Paixão no. 11 – 13, Macau
How much: Animation Screenings: MOP $60. Workshops: MOP $200.
For more details and information please call +853 2852 2585 or email them, or visit their website or Facebook page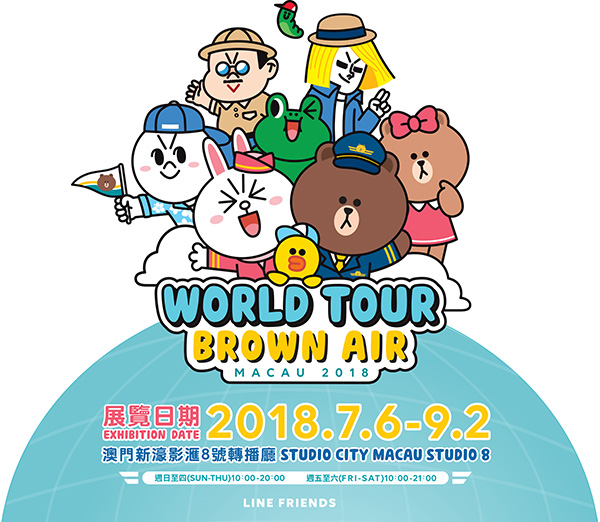 The popular Line Friends (those cuddly cartoon characters featured on stickers and other merchandise produced by the Japanese mobile phone messaging app Line) are hitting Macau this summer. The Line Friends World Tour Macau 2018 is the first-ever exhibition of its kind, featuring 10 different scenarios, and taking visitors on a round-the-world trip. Participants can also buy exclusive Line Friends souvenirs of course, as well as special snacks and drinks, and play games at several booths set up for that purpose.
When: July 6–September 9, Sunday–Thursday: 10:00am–8:00pm; Friday–Saturday: 10:00am–9:00pm
Where: Studio 8, Studio City Estrada do Istmo, Cotai
How much: MOP $160 (standard ticket); MOP $120 (Macau residents)
For more information, call +853 6569 3203 or +853 2855 5555; email them; or visit the Line Friends Tour website and Kong Seng Ticketing Service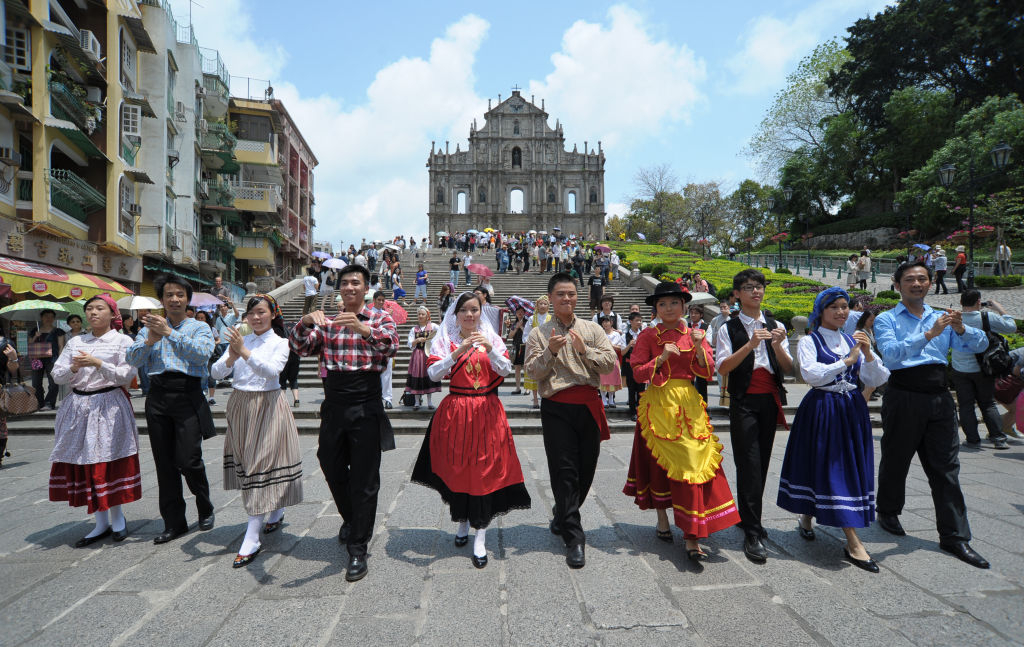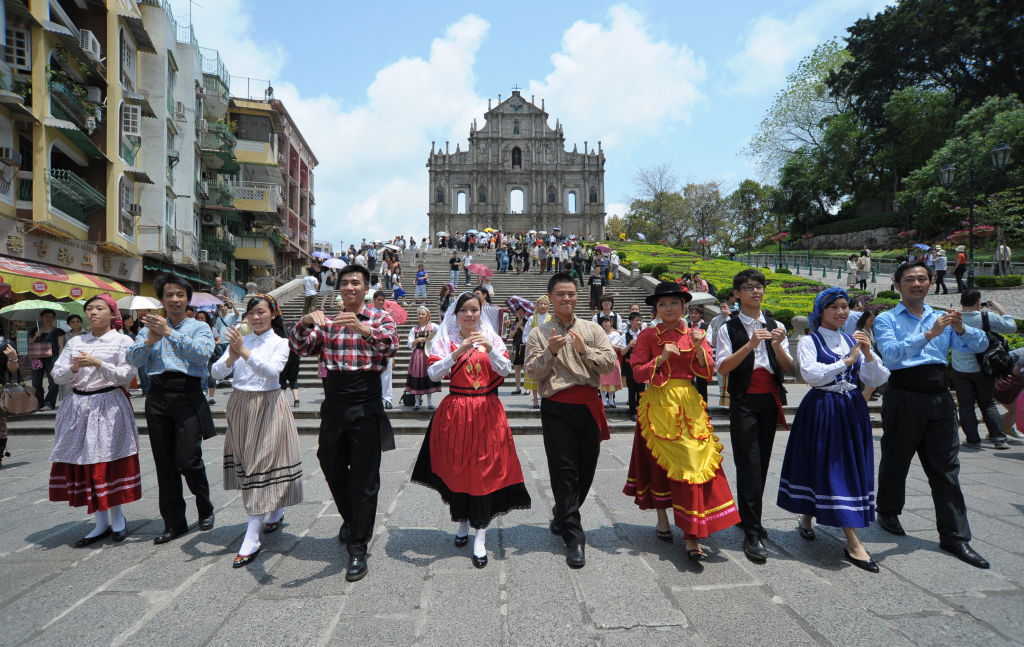 Also known as Lovers' Festival, this event falls on the seventh day and moon on the lunar calendar and has a deep meaning for unmarried women. The festival celebrates the only day in the year when the legendary heavenly weaver can meet her lover the cowherd over a bridge of birds spanning the milky way.
When: Sunday, August 17
Where: Various venues
How much: Free
For more information please visit en.macaotourism.gov.mo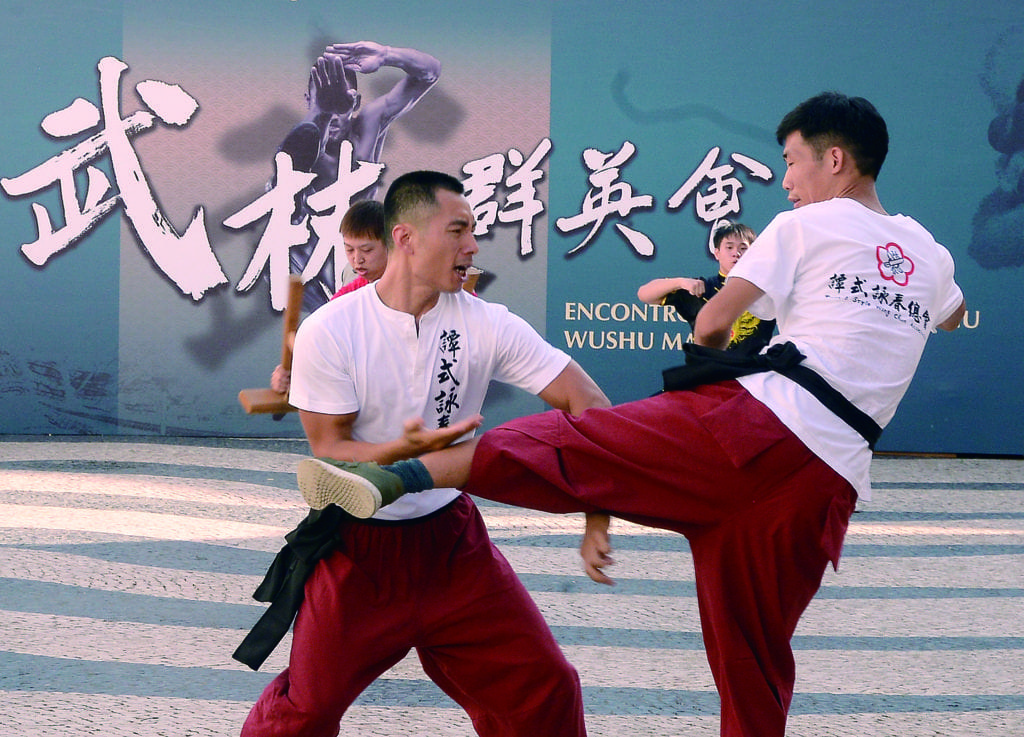 Cultivated as the cultural treasure of the Chinese nation from its diverse cultural uniqueness is the Wushu Masters Challenge that will be gathering the world's greatest Wushu masters to challenge each other for the promotion of friendship as well as the long history of the traditional martial arts. A series of splendid and exciting events with a combination of elements, sports, tourism and culture making it one of the largest events of the year.
When: Thursday—Sunday, August 2—5
Where: Tap Seac Multisport Pavilion, 95 Avenida Conselheiro Ferreira de Almeida, Macau, Olympic Sports Centre Indoor Pavilion, Ave. Olímpica, Taipa and Tap Seac Square, Avenida do Conselheiro Ferreira de Almeida, Macau
For more details and information please call +853 2823 6363 or visit www.sports.gov.mo
Share
Tags
Related Posts