The lovely festival vibe continues to permeate Macau even after summer has ended – and now we've got great weather too! Autumn brings the best out of the city, with nice breezes, gorgeous sunsets, and plenty of great events and happenings. Check out the best of what is going on this month below.
🎉 Have yourselves a wonderful October! 🎉
(See featured image above)
The 21st Lusofonia Festival offers a diversified programme of activities, namely the culture of each community residing in Macau such as gastronomy, music and dance shows and games for all ages. Organized by the Cultural Affairs Bureau and co-organized by the Macao Government Tourism Office and the Civic and Municipal Affairs Bureau, the Lusofonia Festival will be held from 19th to 21st October, at the Taipa Houses.
The programme features different booths of Macau Portuguese-speaking communities from ten countries or regions, namely Angola, Brazil, Cape Verde, Guinea-Bissau, Goa, Daman and Diu, Mozambique, Portugal, São Tomé and Príncipe, Macao and East Timor. There will be soft music performances by local groups, daily from 7:30pm. In addition, a temporary restaurant serving Portuguese dishes (namely typical Portuguese grilled food and specialties from the various Portuguese-speaking regions) will be available.
In terms of recreation, visitors of all ages can participate in traditional Portuguese games and table football tournaments, as well as experience the sensations of the Guia Circuit through a Macau Grand Prix Simulator; while children can take photographs and take pony rides, as well as participate in various children's games. A radio station will be installed on site to broadcast Portuguese music throughout the day. On Friday, the festival takes place from 7:00pm to 10:00pm, Saturday from 12:00pm to 11:00pm, and Sunday, between 12:00pm and 10:00pm.
When: Friday–Sunday, October 19–October 21, 2018
Where: Taipa Houses, Avenida da Praia, Carmo Zone, Taipa
How much: Free admission
For more information, visit the event's official page.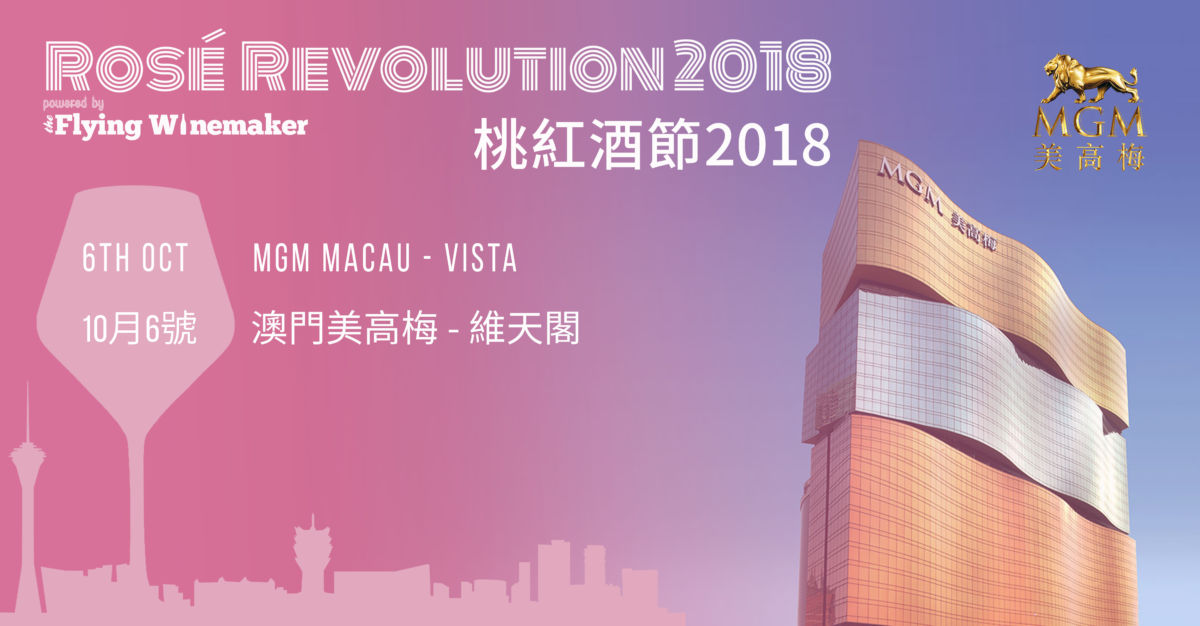 It's time to paint the town pink again – Rosé Revolution is returning to Macau and it's bigger and better than ever! Celebrating all things great about the subtly sweet lavender-toned wine, there will be a VIP lounge, a masterclass area, express spa treatments, pink cocktails, plus a lot of lucky draw prizes and plenty of rosé to go around. As possibly the oldest known type of wine, rosé is a lovely and light – it gets the light pink strawberry tone because it absorbs some of the color from grape skins, but not enough to qualify it as a red wine. Especially for the occasion, MGM Macau has also designed a Pink Dim Sum menu at Imperial Court, which is actually available now but also on the day. Along with awesome snacks and a live grilling station on the day of the festival, there will be plenty to eat. Tickets are available at MGM Macau from August 1.
When: 4:00pm—8:00pm, Saturday, October 6, 2018
Where: MGM Macau, Vista, Avenida Dr. Sun Yat Sen, NAPE, Macau
How much: MOP $220 (early bird), MOP $290 (standard), MOP $470 (VIP)
For more information and details please visit the ticketing or event site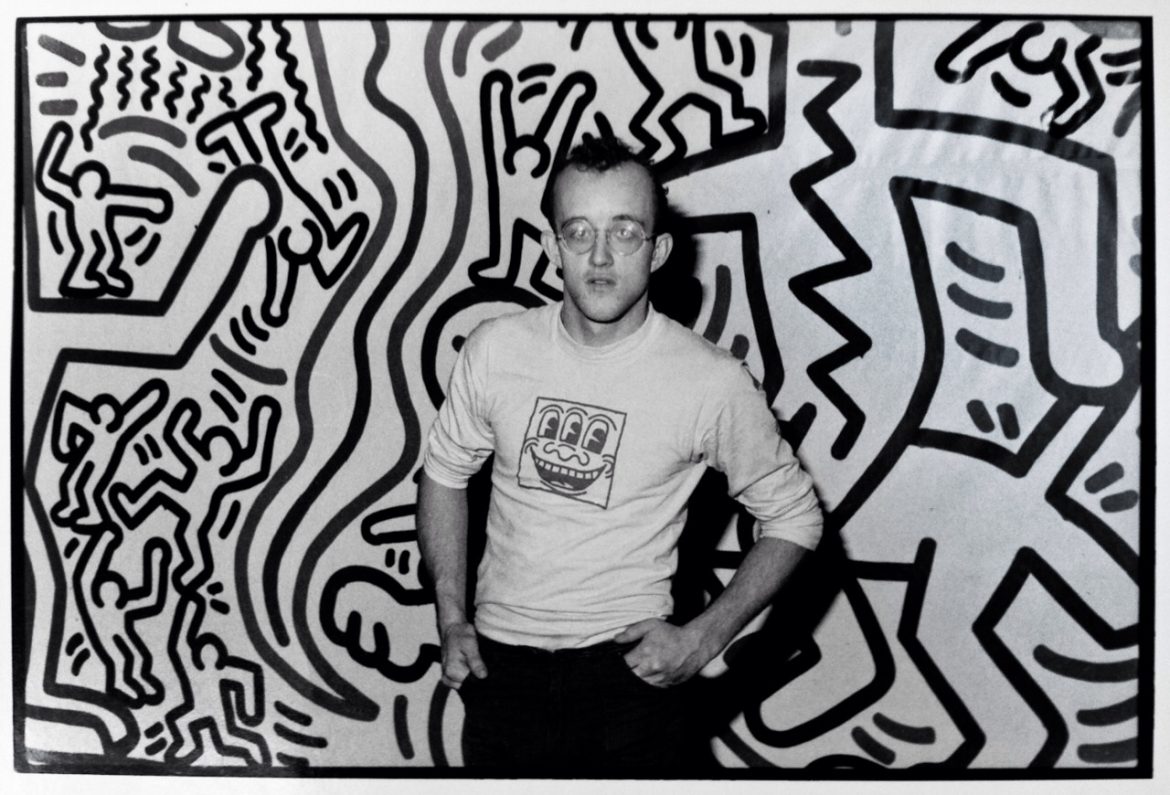 Come along to visit Keith Haring's first Macau exhibition and the first Keith Haring themed art maze in the world. The artist's work is legendary and this unique pop-art experience will feature interactive games, sculptures, and special edition Macau event souvenirs as well! It will take place from 28 September 2018 until 31 December 2018 at The Venetian Macao. Get (literally) lost in this exhibition and experience the works of a true pop-art creator. The unique pop-art experience will feature interactive games, sculptural renditions of Keith Haring artworks and special edition Macau event souvenirs.
The idea of the maze was conceived by local Macau-based designers, working along with Artestar, a New York-based licensing agency representing The Keith Haring Studio and many other prominent artists. As the first Keith Haring themed maze in the world, the event aims to showcase a selection of images which represent Haring's vitality and determination in encouraging people to be positive and live in the moment. Keith Haring's artwork and his legendary life are a great inspiration against negative energy worldwide.
When: 1:00pm–9:00pm, September 28–December 31, 2018
Where: Cotai Expo Hall F, The Venetian Macao Estrada da Baia de Nossa Senhora da Esperanca, Taipa
How much: MOP $150 per person and can be bought online.
For more information, visit the event's website.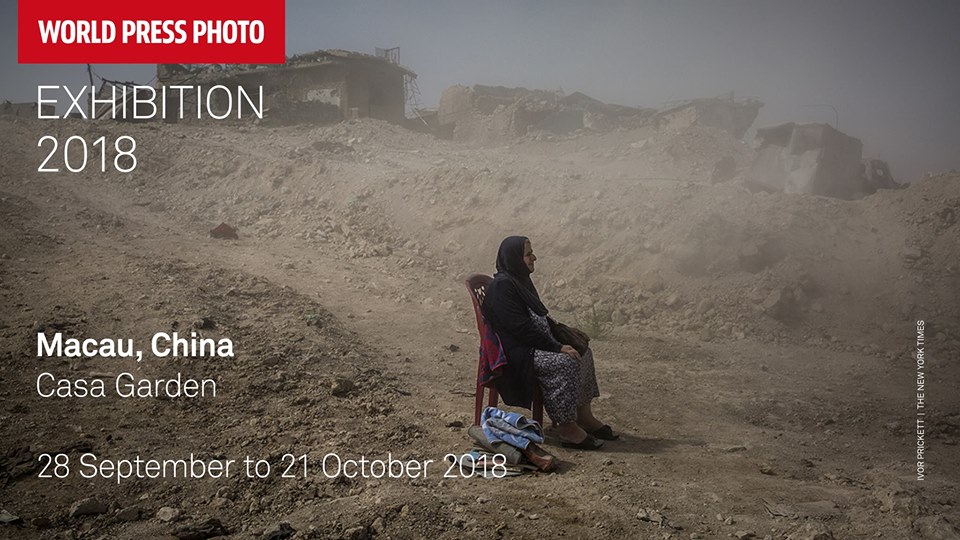 Get updated with what has been happening all over the world and catch a glimpse of some stunning photography at the World Press Photo Exhibition 2018. It will take place at Casa Garden on its worldwide tour, showcasing stories that matter with photography from the 61st annual contest. The winners were chosen independently by a jury that has reviewed more than 73,000 photographs by 4,548 photographers from 125 countries.
When: 10:00am—7:00pm, September 28—October 21 (closed on Mondays), 2018
Where: Casa Garden, 13 Praça de Luís de Camões
How much: Free admission
For more details and information please call +853 2872 6828 or visit their Facebook page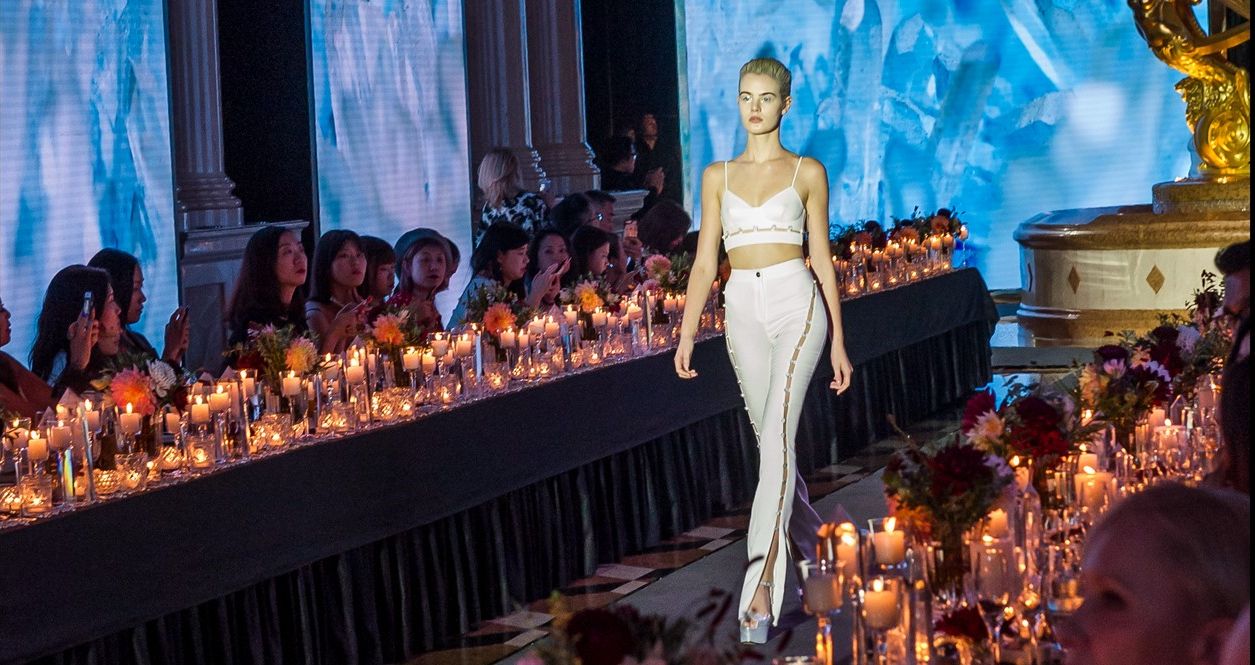 After last year's inaugural event proved to be a success, Sands Resorts Macao is bringing another week of glamour back to Macau – they will stage the second Sands Macao Fashion Week again this year in October. There will be seven days of exciting and innovative fashion programmes and promotions. The event is designed to showcase many of the leading luxury and lifestyle fashion brands across Shoppes at Four Seasons, Shoppes at Venetian, Shoppes at Parisian and Shoppes at Cotai Central. Thus there will be shows and other special events aimed at both the fashion industry and the public to enjoy.
The highlight of the week will be a glamorous fashion show for up to 220 VIP guests, media, and key industry influencers. There will also be a series of ready-to-wear group runway shows highlighting current collections and various retail workshops and initiatives across the integrated resort. Another focal point will be a showcase from talented local Macao designer Nuno Lopes. Lopes is the first Macao fashion designer to be featured in Vogue magazine, and also to participate in London Fashion Week. He was also recognized at Fashion Asia Awards 2016 as one of 'Asia Top Young Fashion Designers' and his designs have been worn by socialite Paris Hilton alongside prominent Asian and international artists.
When: October 19–October 24, 2018
Where: Various locations, including The Venetian Macao Estrada Da Baia De Nossa Senhora Da Esperanca, Taipa; and Parisian Macao, Estrada Do Istmo, Lote 3, Cotai
How much: Free for the public events
For more information, please visit en.sandsresortsmacao.c om/smfw.html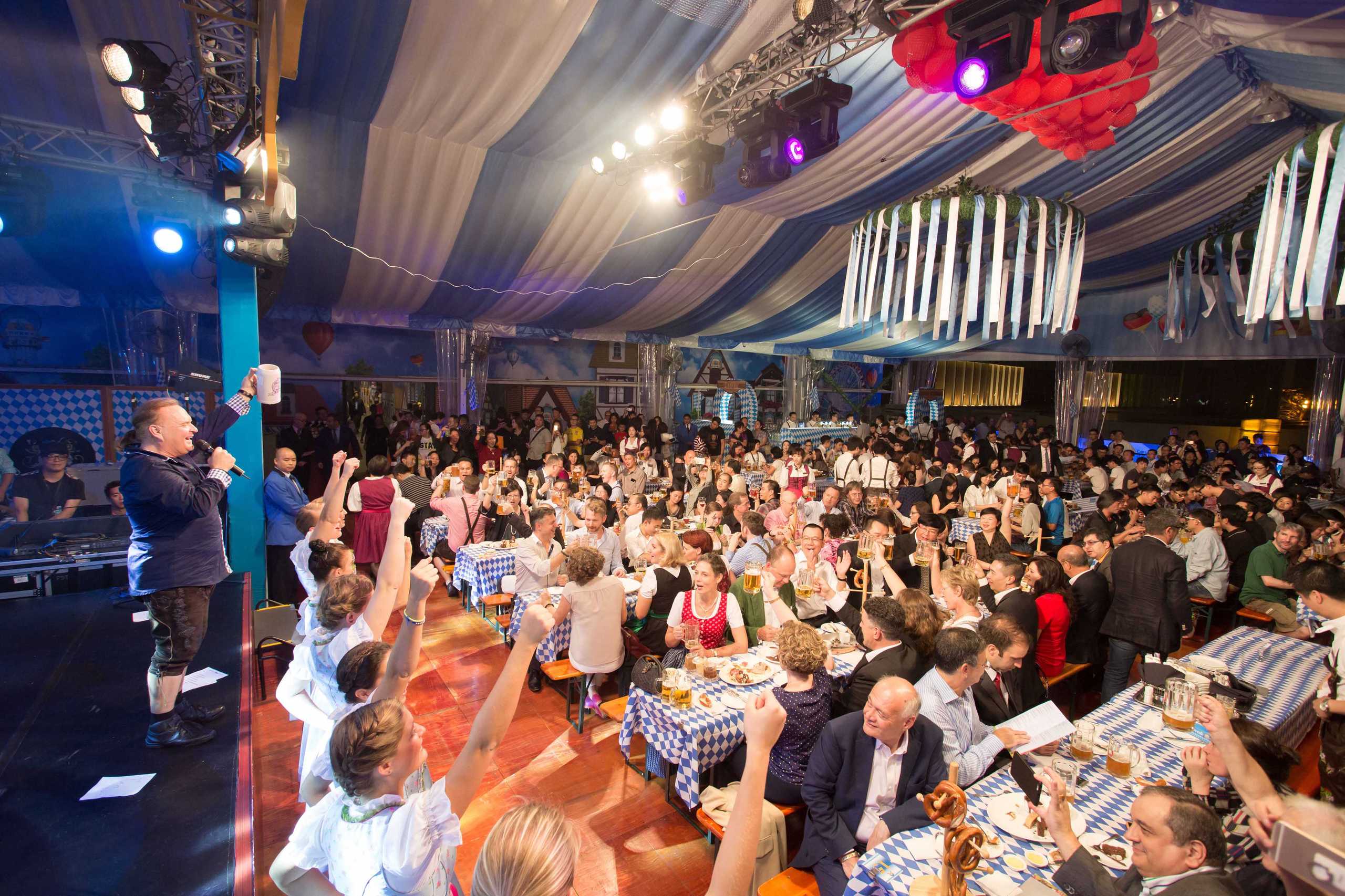 The annual Oktoberfest Macau at MGM is returning once again to rock Macau in October! To mark its tenth anniversary, the event will take place at MGM's newest resort hotel, MGM Cotai (previous events were held at MGM Macau). The new venue will provide guests with a more spacious environment and make the party even more fun. The 11-day authentic Bavarian party is one of the most authentic Oktoberfest parties outside of Germany.
In the past nine years, MGM has welcomed 127,473 beer lovers with 123,750 liters of beer and nearly 40,000 kilograms of roasted pork knuckles and chickens. MGM captures the essence of the festivities through the traditional German food and beverage, entertainments and decorations, delivering the most authentic Bavarian party atmosphere in Macau. The beloved Högl Fun Band will once again fly over from Munich to deliver dynamic live performances. Löwenbräu, one of the six genuine German Oktoberfest brews, is definitely one of the highlights. The Bavarian patterned beer tent and ceiling wreaths, and the wide range of carnival game booths will make Oktoberfest Macau at MGM a guaranteed fun and alive event that is just like the Munich Oktoberfest.
Admission tickets and table will be available for sale at both MGM properties starting from September 17, 2018.
When: October 18–October 29, 2018 (excluding October 21)
6:00pm–12:00am, October 18 – 29 (General Admission, excluding October 21)
11:00am–3:00pm October 20 (Industry Day)
11:00am–3:00pm, October 28 (Family Day)
Where: MGM Cotai, 1/F Roof Terrace, Avenida da Nave Desportiva Cotai
How much: MOP $170 (General Admission); MOP $100 (Industry Day); MOP $170 (Family Day)
For more information, please call +853 8802 2666 or email them, or visit their website
*Free admission fee for children under 9
*Admission ticket includes one complimentary drink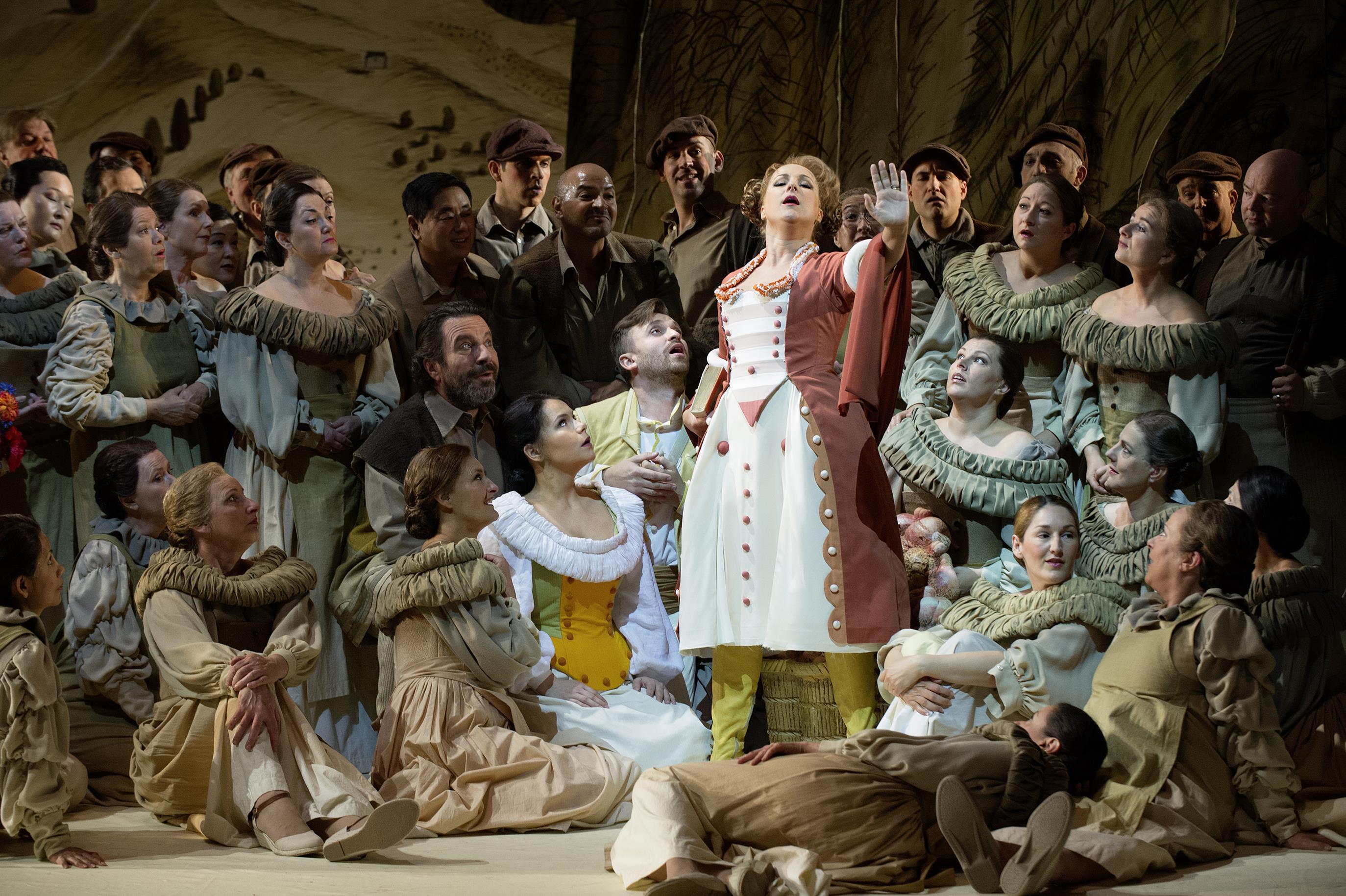 This year the 32nd Macao International Music Festival (MIMF) features 16 programmes in a total of 22 excellent performances. The theme of this year's Festival is "Enjoy – The Moment in music". The opening performance is an opera in two acts L'Elisir d'Amore by Gaetano Donizetti, and it allows audiences to witness the magical power of love amidst magnificent music. Other highlights include the Staatskapelle Dresden, with a history of over 400 years, conducted by Christian Thielemann, which delivers the entire cycle of Schumann's symphonies in the closing concerts. Also, the Macao Orchestra and the Shanghai Philharmonic Orchestra jointly present Anton Bruckner's magnum opus – the Symphony No. 8 in C Minor. Hoi Lei Lei and Raymond Vong will also showcase their talent in the concert Bravo Macao! and there are plenty more top musicians and orchestras from different parts of the world who will take the stage during the MIMF this autumn.
When: September 28–October 28, 2018
Where: Various venues, including Macao Cultural Centre, Dom Pedro V Theatre, Mandarin's House, Rui Cunha Foundation Gallery, and The Navy Yard
How much: Various prices. For every ticket purchase equal to or over MOP $1,000, purchasers will receive a "buy 1 get 1 free" voucher for Cotai Water Jet ferry tickets. For every ticket purchase equal to or over MOP $500, purchasers will receive one 30% F&B coupon which can be redeemed when dining at selected restaurants in Sands Resorts Macao.
For more information or for ticket purchases, call +853 8399 6699 or their 24-hour ticket hotline +853 2855 5555; or visit the festival's website or their Facebook page; or ticketing website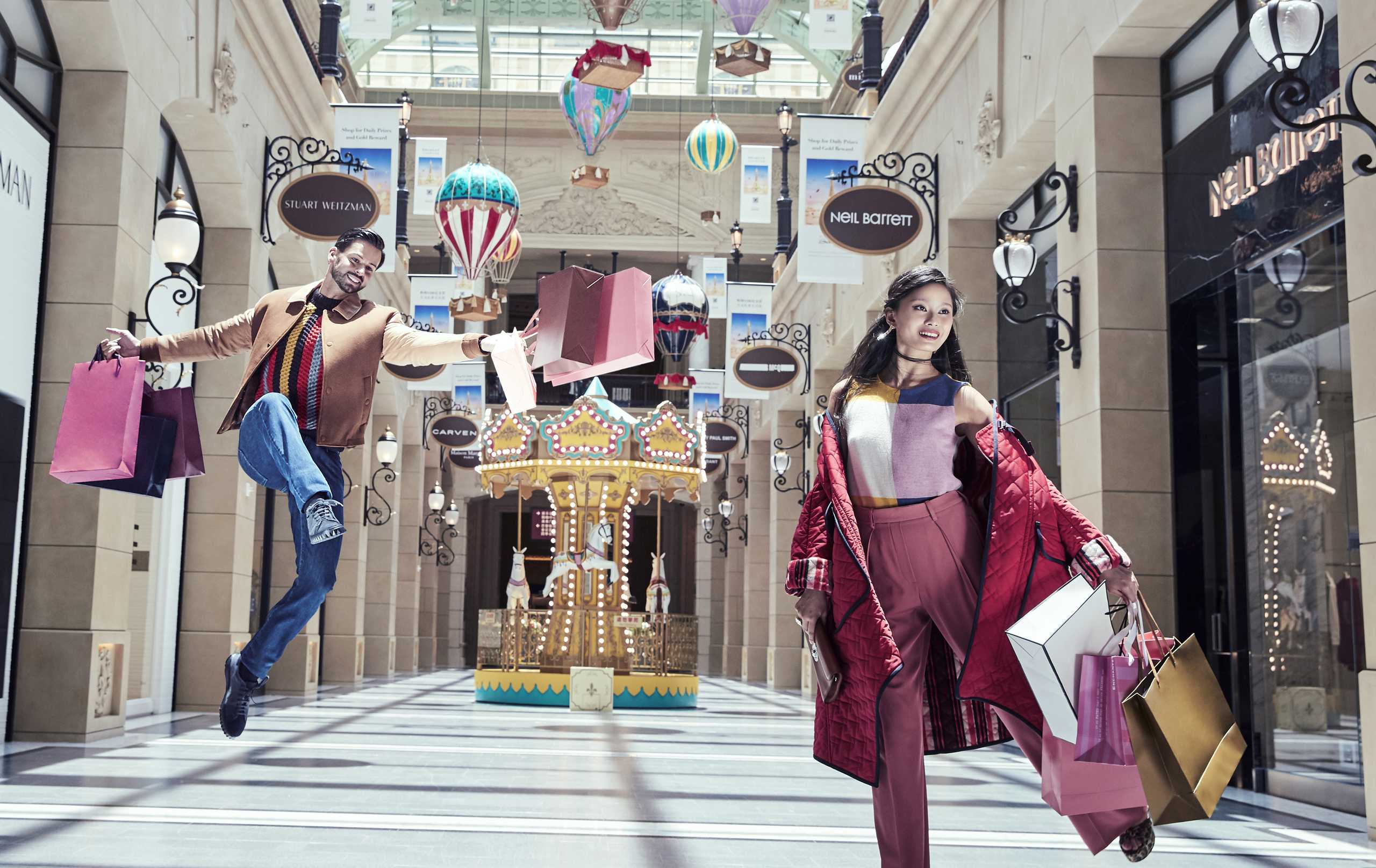 Shoppes at Parisian is launching an exclusive gift with purchase promotion for shoppers who spend a minimum of MOP $2,500 in one day. The first tier of gifts is a Versus Versace Bear Key Ring, while shoppers who spend MOP $50,000 or more can redeem a fun, limited edition Versus Versace Bear Backpack and MOP $500 Voucher. This promotion will run from September 28 to October 31, 2018, and is part of the Sands Macao Fashion Week.
Designed by Versus Versace to celebrate Sands Macao Fashion Week at Shoppes at Parisian, the Bear Backpack is in the shape of a teddy bear wearing an eco-leather jacket with a Versus logo. Each backpack comes with its own certificate of authenticity. It is destined for Instagram famous and a 'must-have' fashion accessory. Versus Versace embodies the spirit and energy of freedom and youth.
Born 29 years ago in the Maison, Versus Versace has always possessed its own DNA, informed and inspired by the legacy of Versace but not bound to it. It captures the mood of what it feels like to be young, independent, self-confident, rebellious and living absolutely in the moment. The Versus Versace promotion opens the Sands Macao Fashion Week. The Campaign will be kicked off by an invitation-only cocktail party, then a special display which runs from September 28 to October 31, 2018, at Shoppes at Parisian.
When: September 28–October 31, 2018
Where: Shoppes at Parisian, Estrada do Istmo, Lote 3, Cotai
For more information about the Versus Versace gift with purchase promotion, visit Parisian's website and for details on the Sands Macao Fashion Week, visit the event's official website
---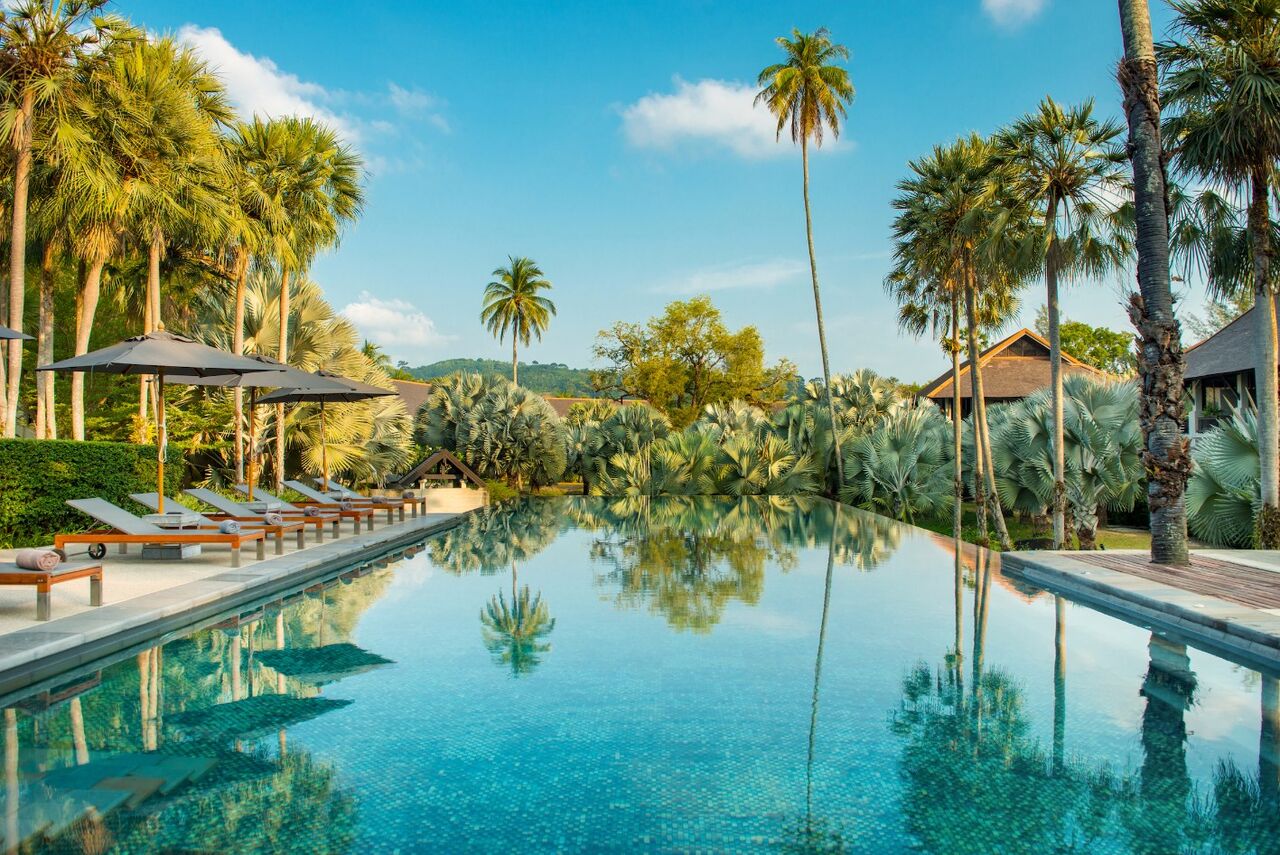 WIN AN UNFORGETTABLE HOLIDAY AT THE SLATE IN PHUKET!
We're always on the lookout for good deals, bargains and prizes for our readers. Since the temperatures haven't quite dropped enough yet, we thought we'd give you the chance to extend your summer with a stay at one of the most distinctive resorts in Phuket, The Slate. Phuket is only a short flight away, and you could be there checking in, in less than half a day if you enter our super exciting giveaway!
The luxuriously-crafted resort is nestled on the sheltered shores of Nai Yang Beach and cradled by Sirinat National Park. Boasting an all-suite and villa setup, The Slate is inspired by Phuket's tin mining heritage. They offer 177 accommodation choices, with seven exquisite Private Pool Villas, eight dining venues, three swimming pools, an award-winning spa and a host of other facilities and services across a 35-acre Bill Bensley designed landscape.
If you win our giveaway, you could be stepping into the open-air lobby, which is technically just a few hours away from Macau. After you check in you will be whooshed to your Pearl bed suite studded with sophistication, featuring fine interiors and amenities. Don't hang in the comfortable room too long, as magical dining destinations and stunningly-designed azure pools (yes, more than one) around the resort await you. You can have all this and call it home for three days and two nights for free. This once in a lifetime competition has a total value of THB $30,000 which converts to MOP $7,403.69! How's that for a holiday treat! What are you waiting for? Enter now! Good luck!
GIVEAWAY DETAILS
Includes three days and two nights in The Slate's Pearl Bed Suite
Includes daily breakfast for two guests
Round trip airport transfer
Does not include flight tickets or other meals
CONDITIONS:
Validity from November 1st, 2018–October 31st, 2019
Blackout dates: December 10th, 2018–February, 10th, 2019
Subject to availability and advance reservations are required via [email protected]
Please see additional terms and conditions on the giveaway page
Tags