When it comes to arts and culture, Macau has lots of interesting, cool, and modern events to attend. This August, head to art exhibitions, check out night markets, witness outdoor concerts, be part of a traditional holiday feast, or head to teamLab superNature Macao if you still haven't had the chance to experience this amazing collection of surreal installations! This is our guide to the best arts and culture events happening this August in Macau.
(See featured image above)
The Cultural Institute is promoting a series of activities and events this summer taking place at two major locations: in front of A-Má Temple and at the Taipa Houses-Museum. From July till August, everyone can enjoy concerts, theatre, performances, and urban wall painting in these areas. With the theme Origins of Macau Traditions, there are programs regarding rituals and legends, stories on fishing villages, traditional dance, music, and popular music concerts. At the Taipa venue, the following will perform: Concrete/Lotus, Escola de Samba de Macau, Tuna Macaense, Grupo de Danças e Cantares de Macau, Grupo Axé Capoeira do Mestre Eddy Murphy, Jandira Silva, Fabrizio Croce and Gabriel, plus Macau Elvis, Victor Kumar & Bollywood Dreams, Grupo de Dança Filipina from the Macau Bisdak Association, music bands 80 & Tal, The Bridge, João Gomes and Band, Ou Mun Pexels, amongst others.
In front of A-Má Temple, you'll be able to see Macau Space for Dance Idea, Dream Theater Association, Miss White Dance Group, the Macao Chinese Orchestra, and more. The Carmo Fair features activities by the Macau International Association of Tea Ceremony, the Macau Traditional Chinese Percussion Association and calligraphy master, Cai Chuanxing, the Brotherhood Art Association and more will present tea, calligraphy, music and literature talks and ceremonies.
When: Saturdays and Sundays, 4:00pm–6:00pm, July 25–August 16, 2020
Where: Largo do Pagode da Barra and Taipa Houses-Museum, Avenida da Praia, Carmo, Taipa
How much: Free admission
For more information, check their Facebook page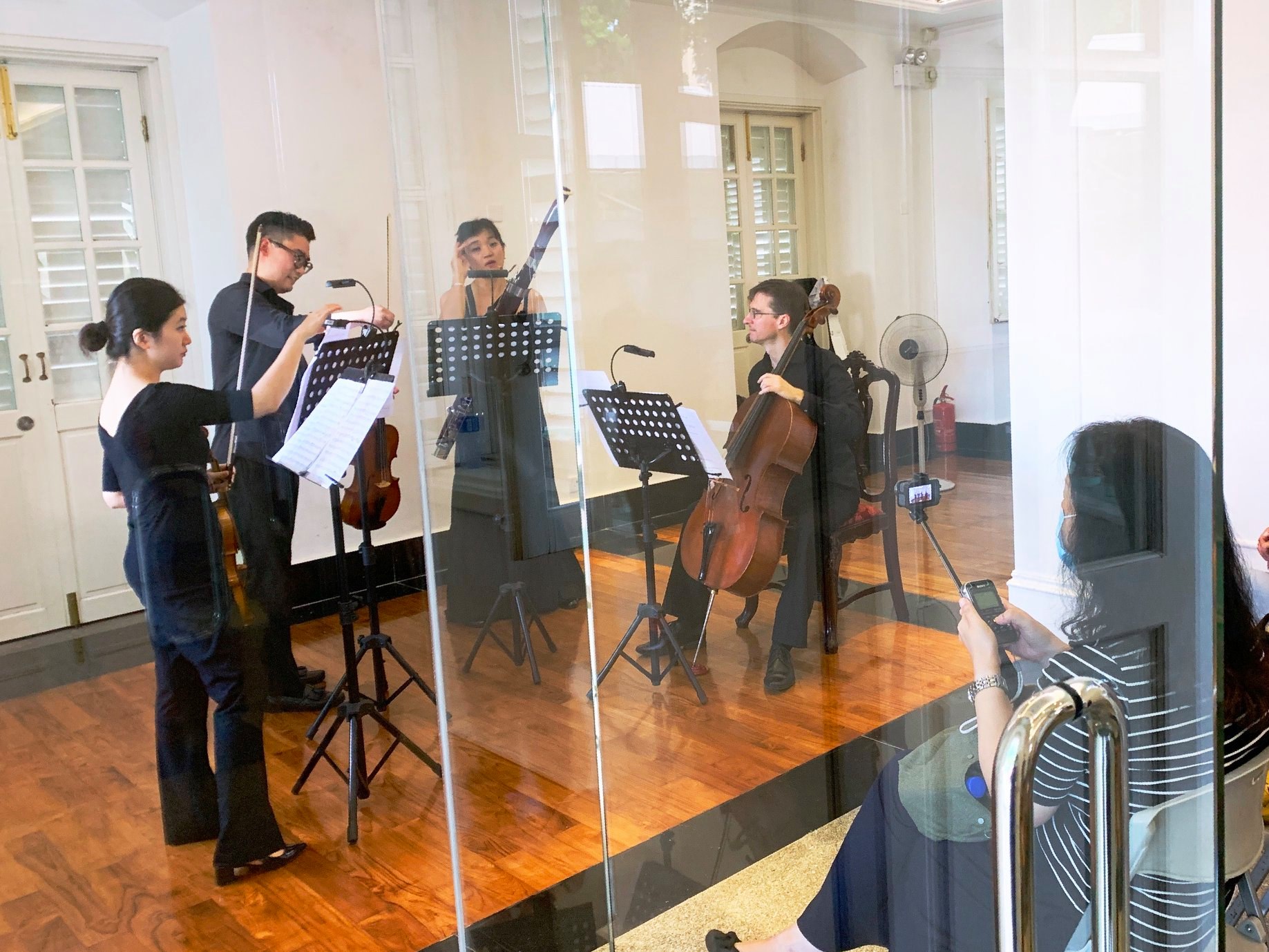 The Macao Orchestra, under the auspices of the Cultural Affairs Bureau (IC, from the Portuguese acronym), will resume its performances from July onwards, presenting four concerts including classical symphonies, chamber music and youth concerts for classical music aficionados, welcoming the summer with wonderful melodies.
The Macao Orchestra also presents the concert "Beethoven: An evening of chamber music" on 7 August at Dom Pedro V Theatre, featuring two exquisite chamber works by Beethoven, the String Quartet in B-flat Major, Op. 18, No. 6, and the Quintet for Piano and Winds in E-flat Major, Op. 16, as well as the Bassoon Quartet in G minor, Op. 73, No. 3 by French composer François Devienne in the late 18th century, offering classical music aficionados a veritable musical feast that has a captivating blend of elegance. Under the baton of the Assistant Conductor of Macao Orchestra, Francis Kan, the concert "The Encounter of Beethoven and Haydn" presents Haydn's last Symphony No. 104 in D major "London" and Beethoven's Symphony No. 1, telling the story of the musical legacy of two legendary figures.
When: Classical Express – Back for Fun – 11:00am and 2:30pm, Saturday, July 18, 2020
Beethoven Symphony No. 3 – 8:00pm, Saturday, July 25, 2020
Beethoven: An evening of chamber music – 8:00pm, Friday, August 7, 2020
The Encounter of Beethoven and Haydn – 8:00pm, Thursday, August 13, 2020
Where: Macao Cultural Centre, Avenida Xian Xing Hai s/n, NAPE, Macau and Dom Pedro V Theatre, Largo de Santo Agostinho, Macau
How much: free admission
Registration is available on the official WeChat account and the Macao Orchestra Facebook page starting on July 10 (12:00pm). Limited seats are available for each concert and are subject to availability
For more information, call +853 2853 0782 or check here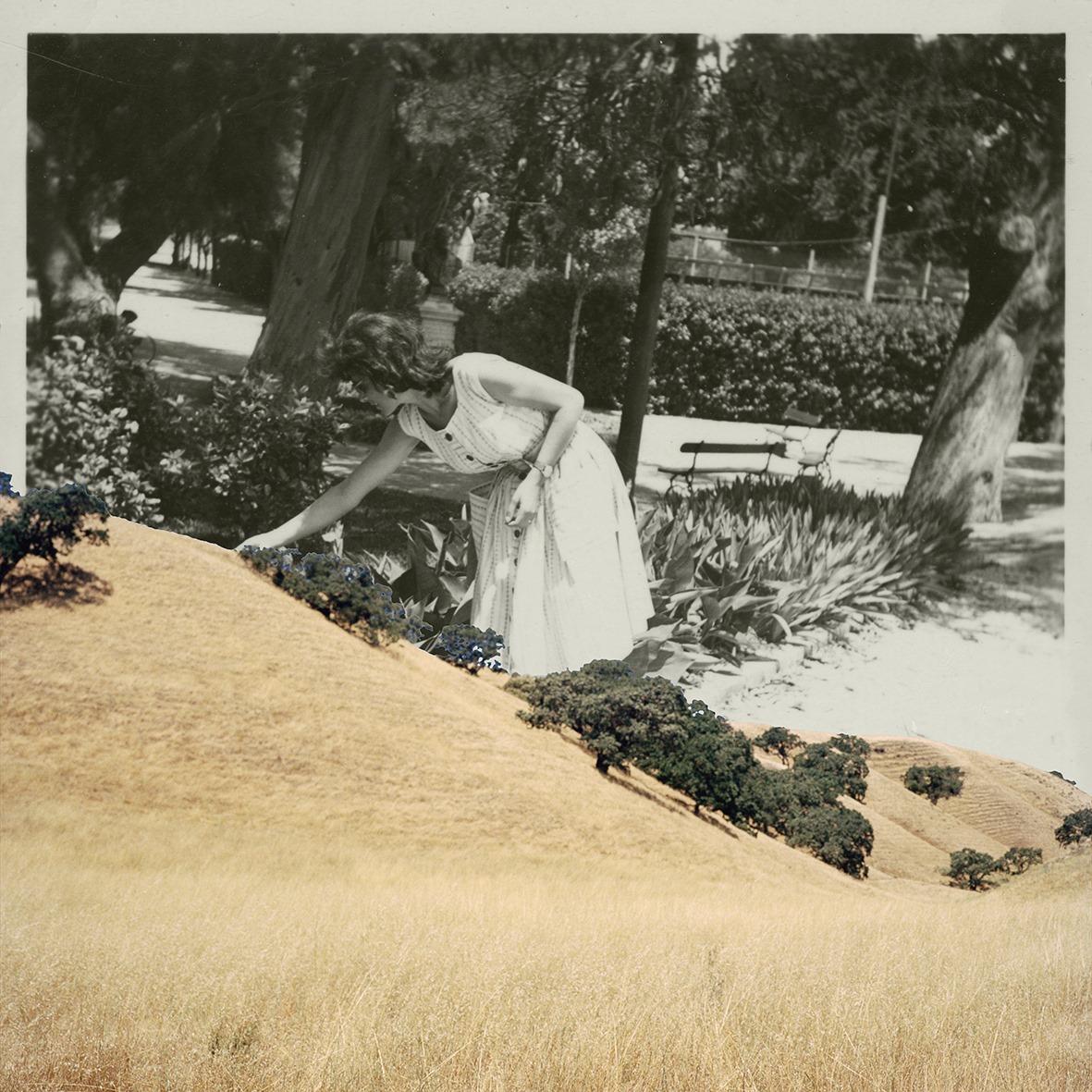 "Involuntary Landscapes – New Photography Works by Hugo Teixeira" exhibition interprets the author's attempts to piece together a historical and cultural consciousness lost when his family emigrated from Portugal and settled in California in the 70s. The artistic collection reflects the result of a number of crafted landscape photos from his travels in the California chaparral and the Portuguese montado. In doing so, the present and past serve as lenses through which the other is interpreted.
When: August 5–October 2, 2020
Where: Taipa Village Art Space, 10 Rua Dos Clérigos, Taipa Village
How much: Free admission
For more information, call +853 2857 6118 or check the organizer's Facebook page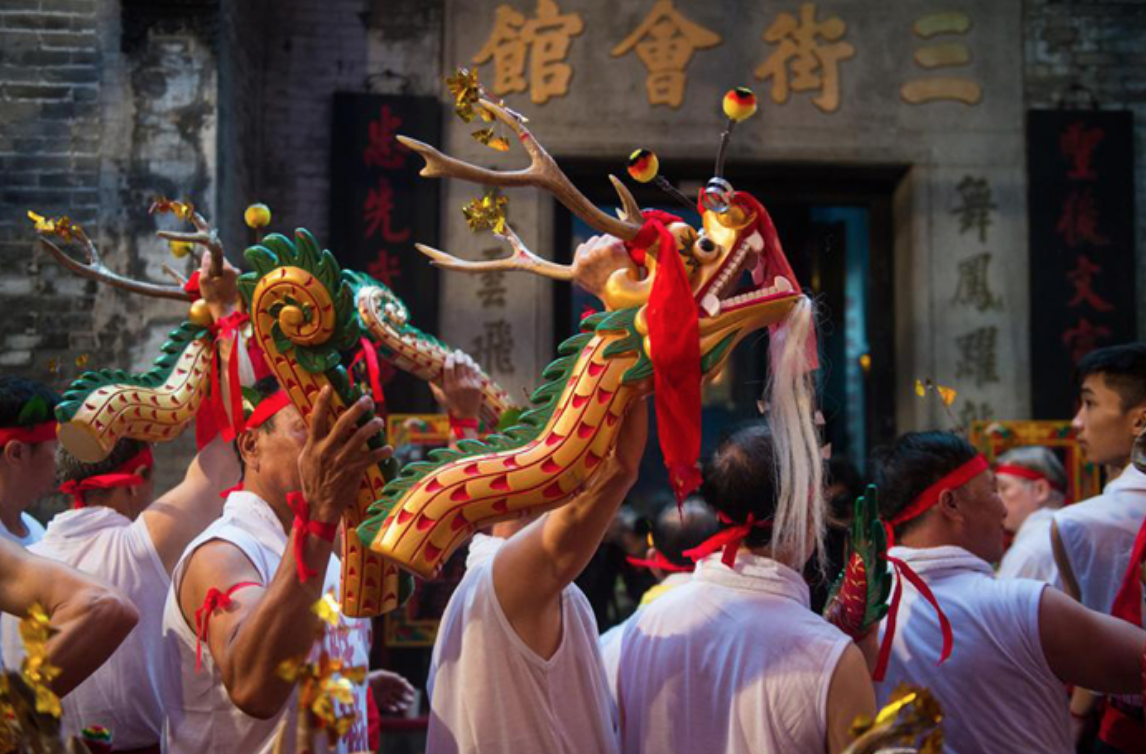 The Feast of Kuan Tai is a religious custom to commemorate Guan Yu who was also known as "Guan Gong." Guan Yu, whose style name is Yunchang, was a general of Shu during the Three Kingdoms period and the sworn brother of Liu Bei. After his death, Guan Yu was entitled as the "Saint of War" as a symbol of "Loyalty."
Over the history, he had had many titles such as "Kuan Tai" and "Saintly Emperor Guan." Kuan Tai is a widely worshipped deity in Macau; almost every shop has a Kuan Tai statue. Many Kuan Tai temples are built, such as the Kuan Tai Temple at Sam Kai Vui Kun, the Kuan Tai Temple near Cheoc Ka Village in Taipa and more. Besides, there are two days to celebrate Kuan Tai's birthday: the 13th day of the fifth lunar month and the 24th day of the sixth lunar month.
During these two days, believers offer fresh flowers, burn joss sticks, and various offerings to worship Kuan Tai at home. The sports association in Macau, social communities, and shops, in particular, organize various activities to celebrate Kuan Tai's birthday. The activities include lion and dragon dance, banquets, sports competitions, and more.
When: August 13, 2020
Where: All across the city
How much: Free admission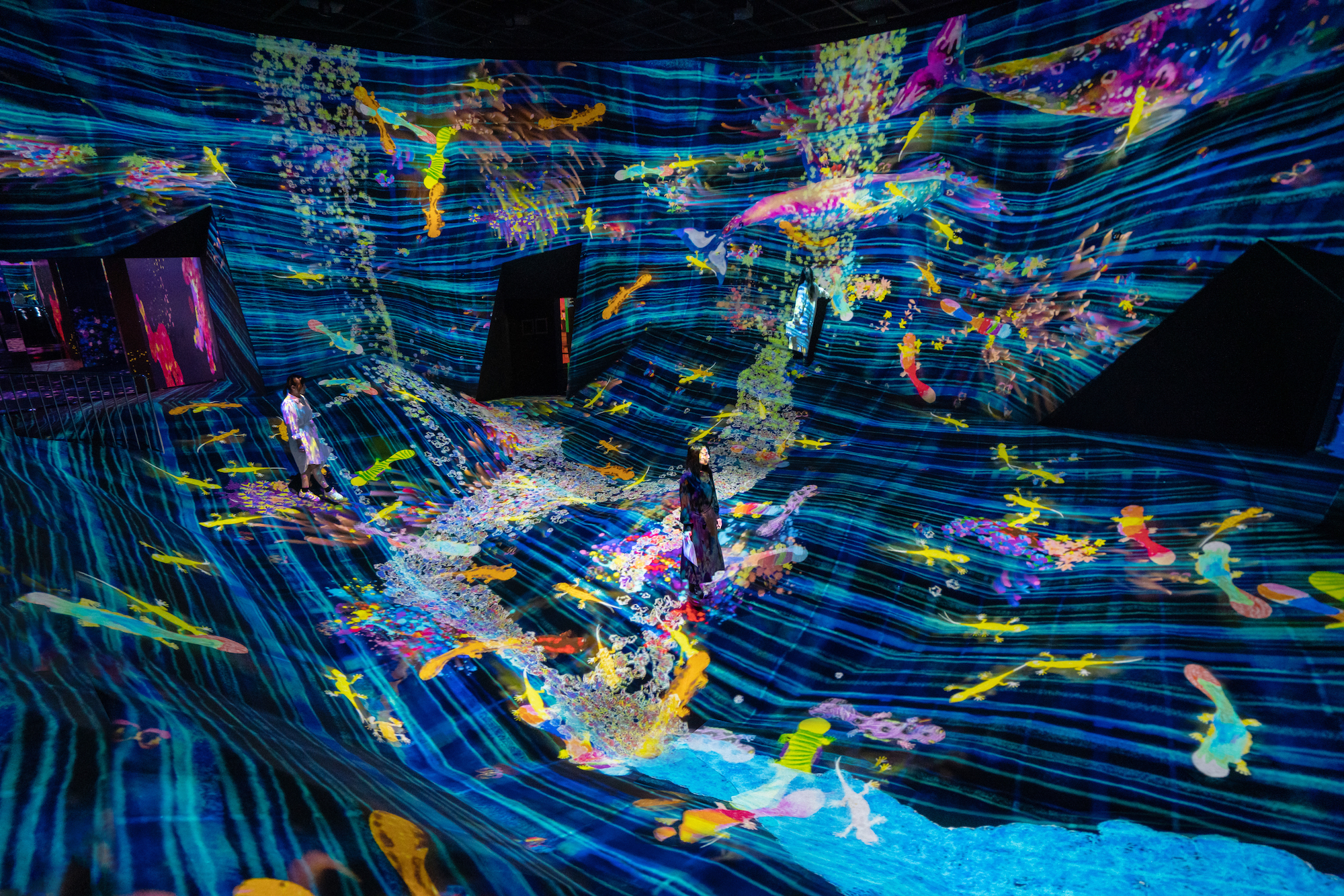 TeamLab SuperNature Macao is a groundbreaking permanent interactive experience opening at The Venetian Macao in June, 2020. Cotai Expo boasts 5,000 square meters of labyrinthine floor space. With eight meter-high ceilings throughout, the space is transformed by teamLab into an extremely complex, three-dimensional world across varying elevations, featuring immersive and compelling artworks.
This is a single, massive world comprised of works by art collective teamLab that aims to explore new perceptions of the world and the continuity between humans and nature. It is a "body immersive" museum centered around a group of works that blur the boundaries between people's bodies and art. In teamLab SuperNature, people immerse their bodies in art with others, influencing and becoming a part of the artworks themselves. People become one with the art, blurring their perception of the boundaries between the body and the artwork, and thereby recognizing the continuity between the self and the world.
When: Daily, 10:00am–10:00pm (last entry 9:15pm), June 15, 2020 onwards
Where: Cotai Expo, The Venetian Macao, Estrada da Baía de Nossa Senhora da Esperança, Cotai
How much: MOP $238 (adults), MOP $168 (children aged three to 12)
For more information, check the event's official website and buy tickets here

Macau 360 Panoramic Photography Exhibition by Lou Kam Ieng showcases the artist's magnificent works for the past 20 years; he uses the most traditional photography techniques to take 360-degree composite photos of each attraction in Macau. This exhibition not only provides a visual record of the continuous development of Macau, but it also retains the value of traditional photography techniques and records the historic appearance of our city. These aspects hold commemorative and collection value, which gives a unique experience to viewers to appreciate how far our city has come.
When: July 24–August 28, 2020
Where: Galeria Lisboa, Rossio Square, Fisherman's Wharf Boulevard, Avenida da Amizade e Avenida Dr. Sun Yat-Sen, NAPE, Macau
How much: Free admission
For more information, check the event's Facebook page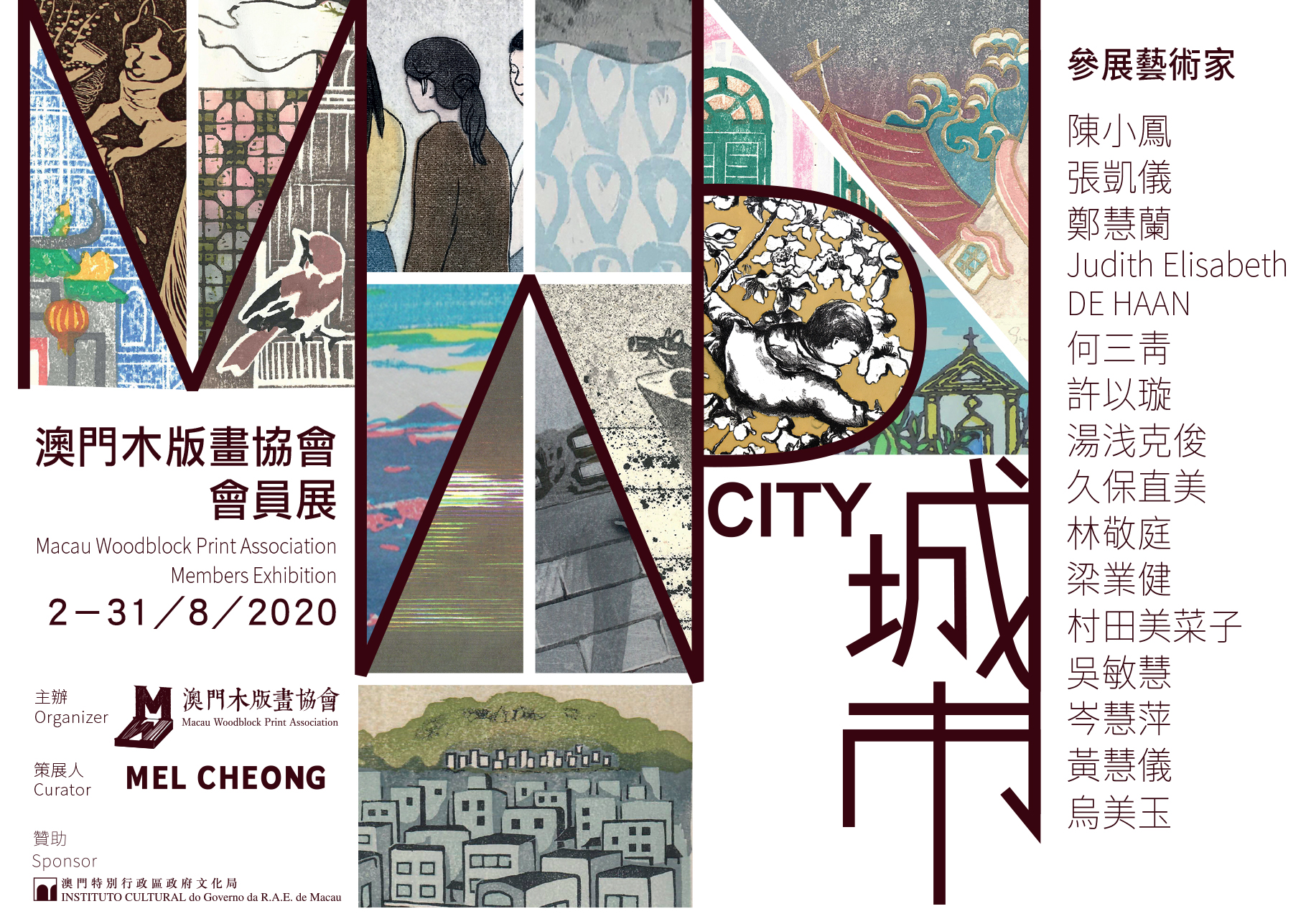 In 2019, two artists–one from Hong Kong and another from Taichung, Taiwan–together with a curator from Macau, came up with the title "City" as the association's first exhibition. "City has no borders. It is not a country. In this global context, a city can only give you a little bit background of what culture you are, but cannot define the person", the association explains.
"Now I look back at all the artworks that we have gathered–they come from Fukuoka, Guangxi, Hong Kong, Hubei, Kvam, Macau, Osaka, Shenzhen, Taichung and Tokyo, the topic "City" generated a more profound idea. It is not about a place, they are about the people who surround us or things that we get into and inspired us", curator Mel Cheong says.
When: August 2–31, 2020
Where: Jao Tsung-I Academy, 95 C-D Avenida do Conselheiro Ferreira de Almeida, Macau
How much: Free admission
For more information, call 6664 8809 or send an email to [email protected]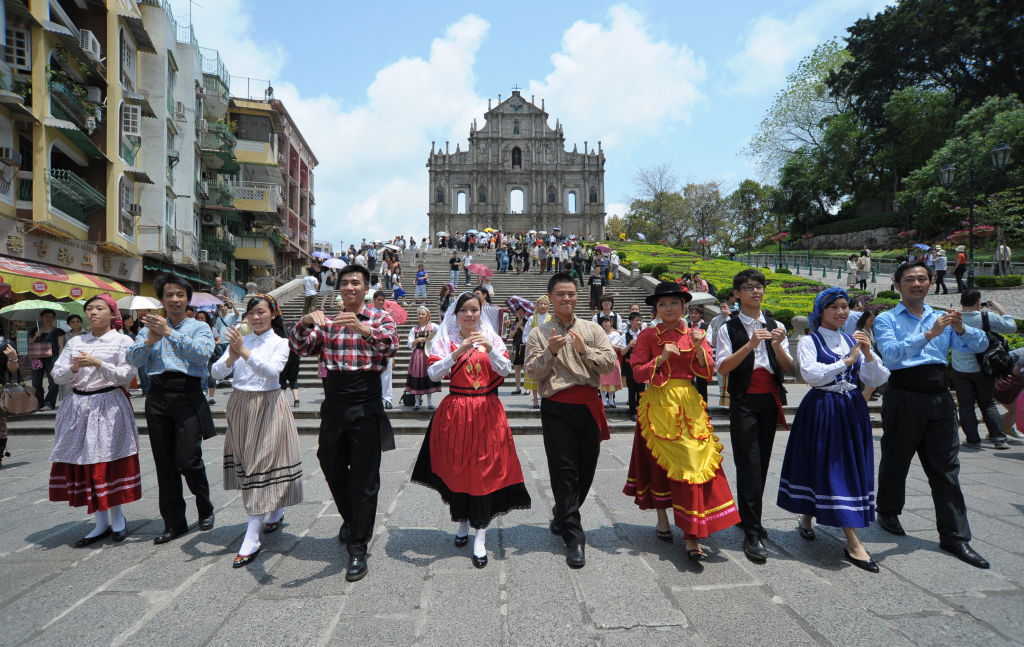 Also known as Lovers' Festival, this event falls on the seventh day and moon on the lunar calendar and has a deep meaning for unmarried women. The festival celebrates the only day in the year when the legendary heavenly weaver can meet her lover the cowherd over a bridge of birds spanning the milky way.
When: Tuesday, August 25, 2020
Where: Across Macau
How much: Free admission
For more information, visit their website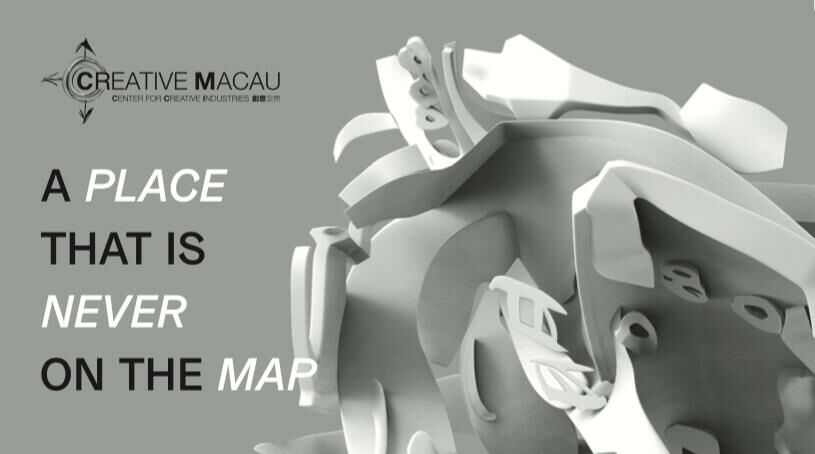 Cai Guojie's artworks might seem disparate at first glance, yet they are always means with which he ponders and probes culture, creations made from deconstruction and reconstruction.
Painted in vivid colors, landmarks in Macau such as St. Dominic's Church and Rua da Cunha seem to wear the western skins in the paintings, though in fact are built of the skeleton of ancient Chinese calligraphy. To put it precisely, Cai always writes, not paints, his watercolor pieces; they are sigils of culture.
Trained in installation art, Cai is also fascinated by deconstruction and reconstruction. In the painting installation "St. Dominic's Church", he decodes the lines and color patches within the painting and reproduces in three-dimensional space a new church, like a strange stainless-steel bonsai. Lines in disarray, layers cut out and reorganized, the appearance of the object is shattered. In this grotesque anatomy, his artistic statement comes to light forthright.
When: July 20–August 22, 2020
Where: Creative Macau–Center for Creative Studies, G/F Macau Cultural Centre Building, Avenida Xian Xing Hai, Macau
How much: Free admission
For more information, check the event's Facebook page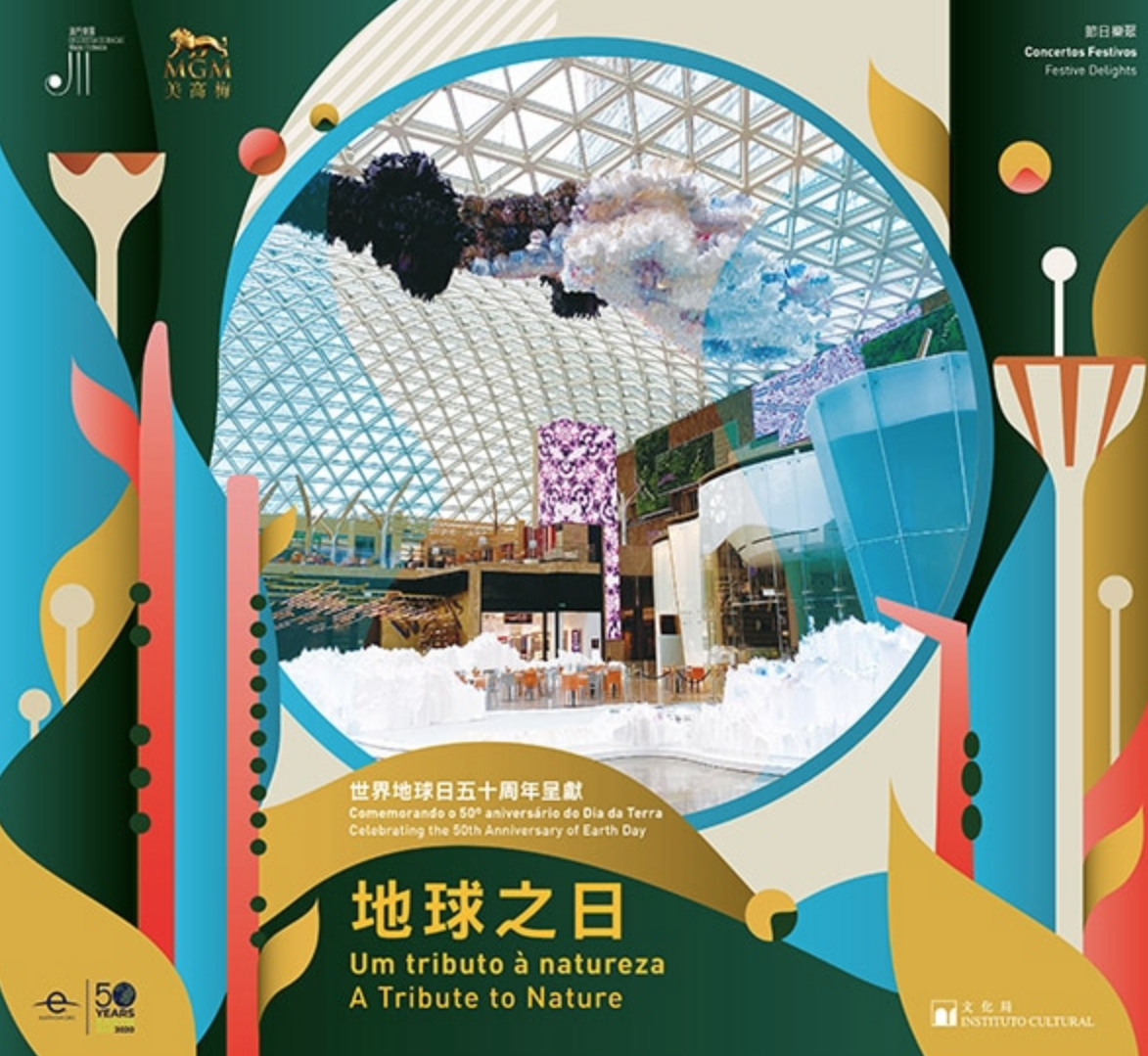 MGM brings you a different symphony experience, allowing the audience to watch the graceful movement in all directions for the first time. This year is the 250th anniversary of the birth of the famous musician Beethoven and the 50th anniversary of Earth Day. MGM and the Macau Orchestra have joined forces to bring Beethoven: Symphony No. 6 in F major, "The Pastoral". Beethoven once expressed his love for the country: "No one loves life in the country more than me. Really, woods, trees, and rocks can create sounds that humans want to hear." This time let the audience in the city through classical melody. Feel the beauty of nature and think about the connection between modern people and nature.
This performance jumps out of the traditional performance venue and dances with Beethoven under the canopy of MGM TV Plaza. It integrates classical music into modern architecture that combines innovative technology and nature, and feels like what Beethoven wrote together: "After the rain, I clear the countryside and find the pastoral scenery in my heart". There is a guided tour of "Earth Day X Nature's Art" at the same venue, which will take participants to learn about the natural and artistic aesthetics in this award-winning MGM Cotai building and regain our appreciation and cherishing of the earth. You might as well enjoy the symphony-themed afternoon tea while enjoying the performance and let the feeling sublimate. Learn more about the amazing natural art piece and the aesthetics at MGM Cotai can join the "Earth Day X Nature's Art" guided tour and appreciate the beauty of Mother Earth. There's also a Symphony afternoon tea and a moss ball planting workshop.
When: Symphony concert – 2:30pm–3:15pm, August 29 and 30, 2020
"Earth Day X Nature's Art" guided tour – 12:15pm–1:00pm and 4:30–5:15pm, August 29 and 30, 2020
Symphony afternoon tea – 2:00pm–6:00pm, August 29 and 30, 2020
Plant workshop – 3:30pm–4:15pm, August 29 and 30, 2020
Where: Symphony concert and "Earth Day X Nature's Art" guided tour – Seebo Plaza, MGM Cotai, Avenida da Nave Desportiva, Cotai
Symphony afternoon tea – Shibo Refreshment, MGM Cotai, Avenida da Nave Desportiva, Cotai
Plant workshop – Meiyi Lobby and Meishi Space, MGM Cotai, Avenida da Nave Desportiva, Cotai
How much: Symphony concert – Free admission
"Earth Day X Nature's Art" guided tour – Free admission (reservation required)
Symphony afternoon tea – MOP $198 for two persons
Plant workshop – MOP $188 per person
For more information and bookings of the guided tours and workshops, call +853 8802 8888 or send an email to [email protected]. To book the Symphony Afternoon Tea-For Vision Tea, call +853 6683 1206 or send an email to [email protected]
Tags