October is a month that's full of fun, cultural and intriguing events to attend and activities to do, such as the annual Lusofonia Festival showcasing different cultures and food from other Portuguese speaking countries, the world's most compelling photos with World Press Photo 2019, 8th Sofitel Wine Days Festival and many more! Read on and find out what the city has to offer this month.
(See featured image above)
The program of this edition of the festival is as varied as it was in previous years. Different booths of Portuguese-speaking communities from ten countries or regions, namely Angola, Brazil, Cape Verde, Guinea-Bissau, Goa, Daman and Diu, Mozambique, Portugal, São Tomé and Príncipe, Macau and East Timor, are set up, introducing their countries or regions' traditional music, photographs, arts and crafts, costumes, literature and gastronomy. On each day of the festival, performing groups from nine Portuguese-speaking countries and regions perform different styles of music and dance. Several local art groups will also perform at the Carmo Square. In addition, a temporary restaurant serving Portuguese flavors and dishes, namely typical Portuguese grilled food and specialties from the various Portuguese-speaking countries regions will be available.
In terms of recreation, visitors of all ages can participate in traditional Portuguese games and table football tournaments, as well as participate in various children's games. A radio station is installed on-site to broadcast Portuguese music throughout the day. The 22nd Lusofonia Festival offers lots of animation and joy through an array of fun and cultural activities, allowing visitors to experience the vitality of the Portuguese-speaking countries and have a deeper understanding of the culture of each Portuguese-speaking country.
When: Friday–Sunday, October 18–20, 2019
Where: Taipa Houses, Avenida da Praia, Carmo Zone, Taipa
How much: Free admission
For more information, visit the event's official page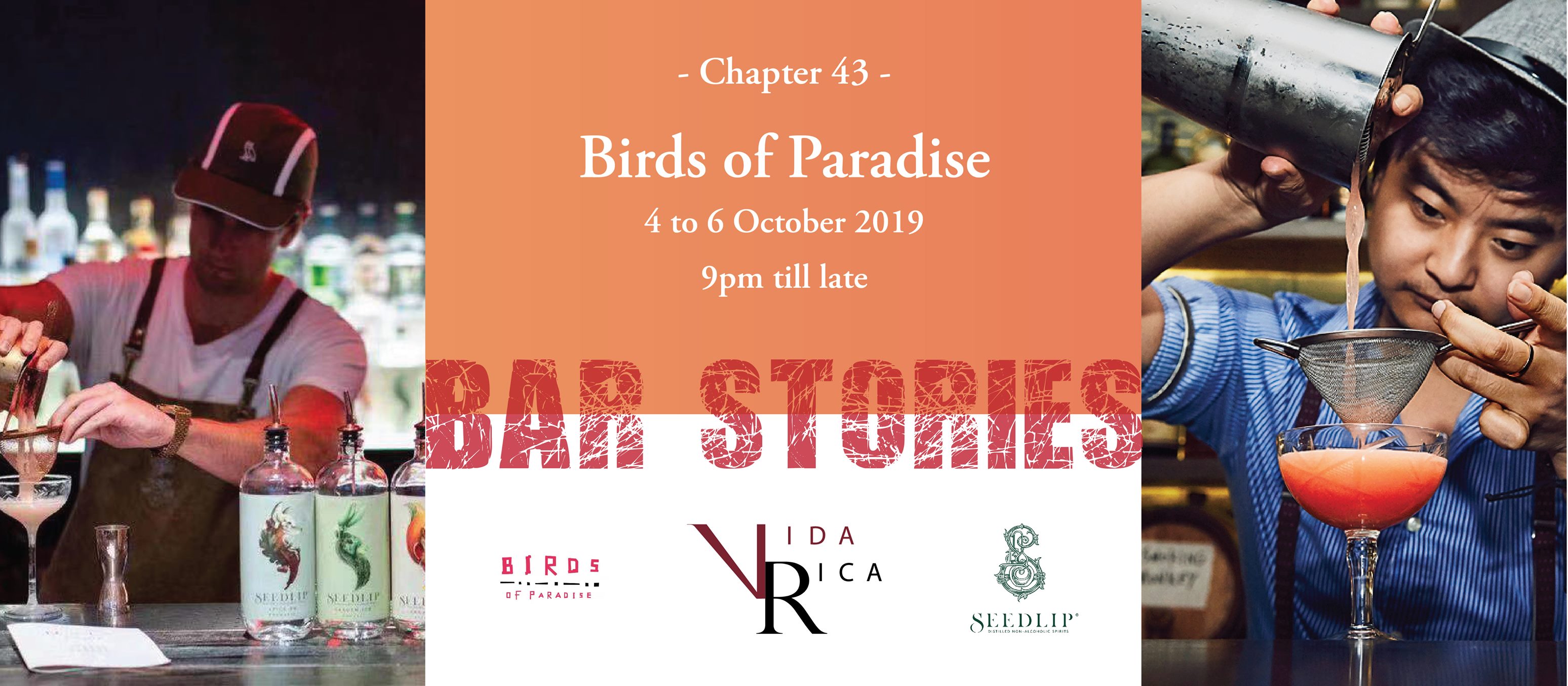 Step into a tropical paradise as legendary barman Yao Lu, owner of Shanghai bars Birds of Paradise and Union Trading Company, is joined by Sebastian Robinson, Asia Brand Ambassador for the world's first distilled non-alcoholic spirit "Seedlip". Together they showcase an array of innovative tropical concoctions, at Vida Rica Bar. The menu includes five cocktails and five mocktails.
When: 9:00pm till late, Friday, Saturday and Sunday, October 4, 5 and 6 2019
Where: Vida Rica Bar, Mandarin Oriental, Macau, 945 Avenida Dr. Sun Yat Sen, NAPE, Macau
How much: From MOP $108 per drink
For more information and reservations, call +853 8805 8928, send an email to [email protected] or check their Facebook event page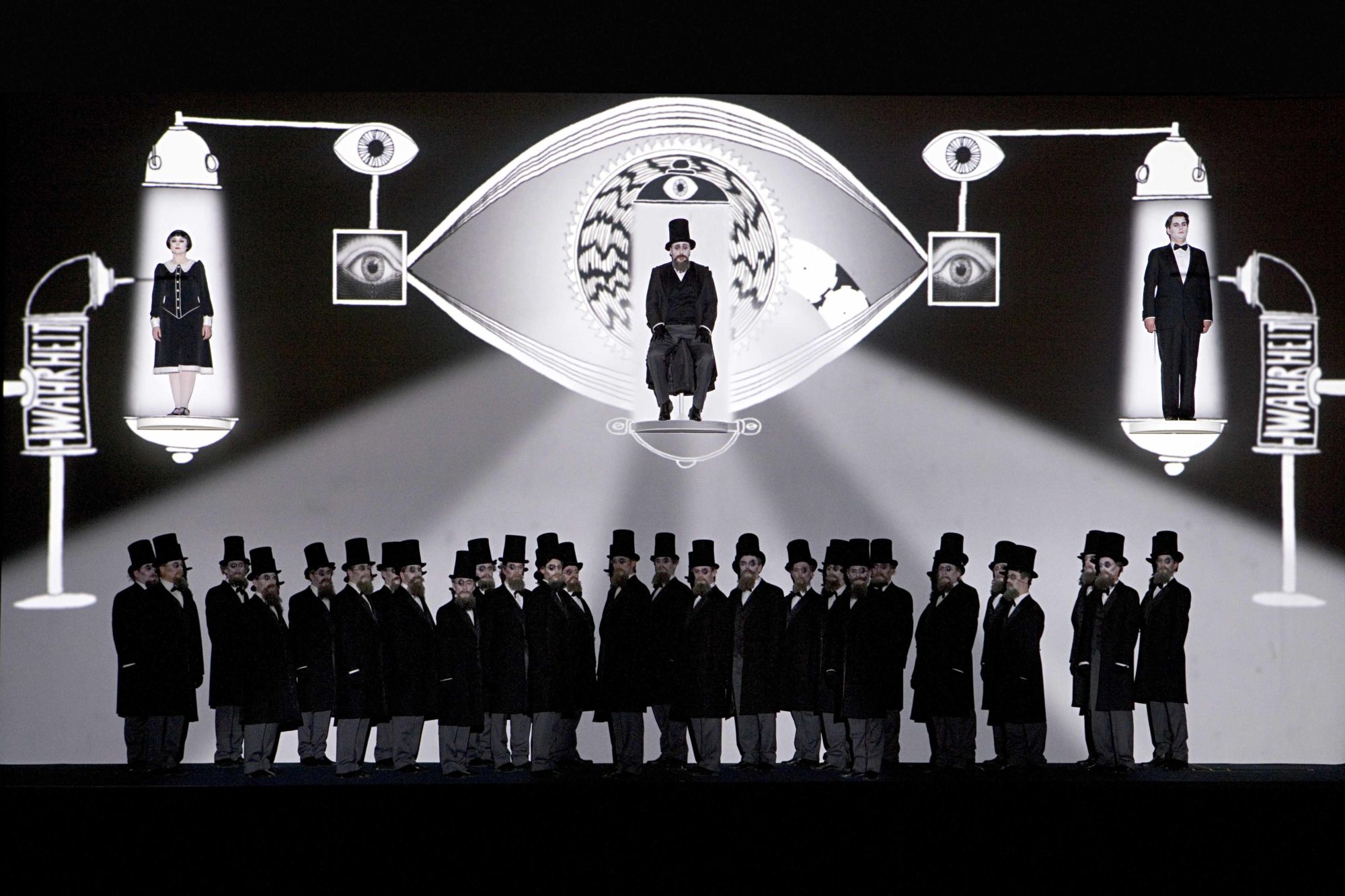 This edition of the MIMF kicks off with the opera in two acts, The Magic Flute by Wolfgang Amadeus Mozart. The opera, filled with creativity beyond imagination, makes a breakthrough in traditional operatic presentation, leading the audience to a magical and fantastic world. Produced by the Komische Oper Berlin and British theater group "1927", this innovative opera production blends film animation and live singing. In celebration of the 70th anniversary of the founding of the People's Republic of China and the 20th anniversary of Macau's Handover to China, and in commemoration of the 80th anniversary of the premiere of the The Yellow River Cantata by Xian Xinghai, the Macao Orchestra will join hands with the China NCPA Orchestra and Chorus to present this signature piece with majestic momentum and tenacity as a wonderful closing tribute.
For the concert, Billy Childs Quartet, the ensemble director and multi-Grammy Award winner Billy Childs will present a mesmerizing night of jazz. The Dorian Wind Quintet from the United States, renowned for its exquisite and passionate performances, will present a magnificent repertoire of musical pieces and will join hands with jazz pianist Billy Childs to present the world premiere of his highly anticipated piece, Ecosystems. Trio Mediaeval from Norway will present Aquilonis and Folk Songs, allowing music aficionados to indulge in the world of vocal music; for Pontos nos Is, prominent Portuguese ensemble "Os Quatro e Meia" will present the most beautiful Portuguese songs, combining pop-rock and Fado music; female African Kora virtuoso Sona Jobarteh will stage various traditional African tunes in the concert Manding Griot; world-acclaimed Vienna Philharmonic will return to Macau to perform Dvořák's Symphony of the New World and the virtuosic Rachmaninoff's Piano Concerto No. 3 with celebrated Chinese pianist Yuja Wang; all of which are not to be missed.
When: October 4–30, 2019
Where: Mandarin's House, Small and Grand Auditorium of the Macao Cultural Centre, Dom Pedro V Theatre and Macau University
How much: MOP $150–700
For more information and ticketing, check here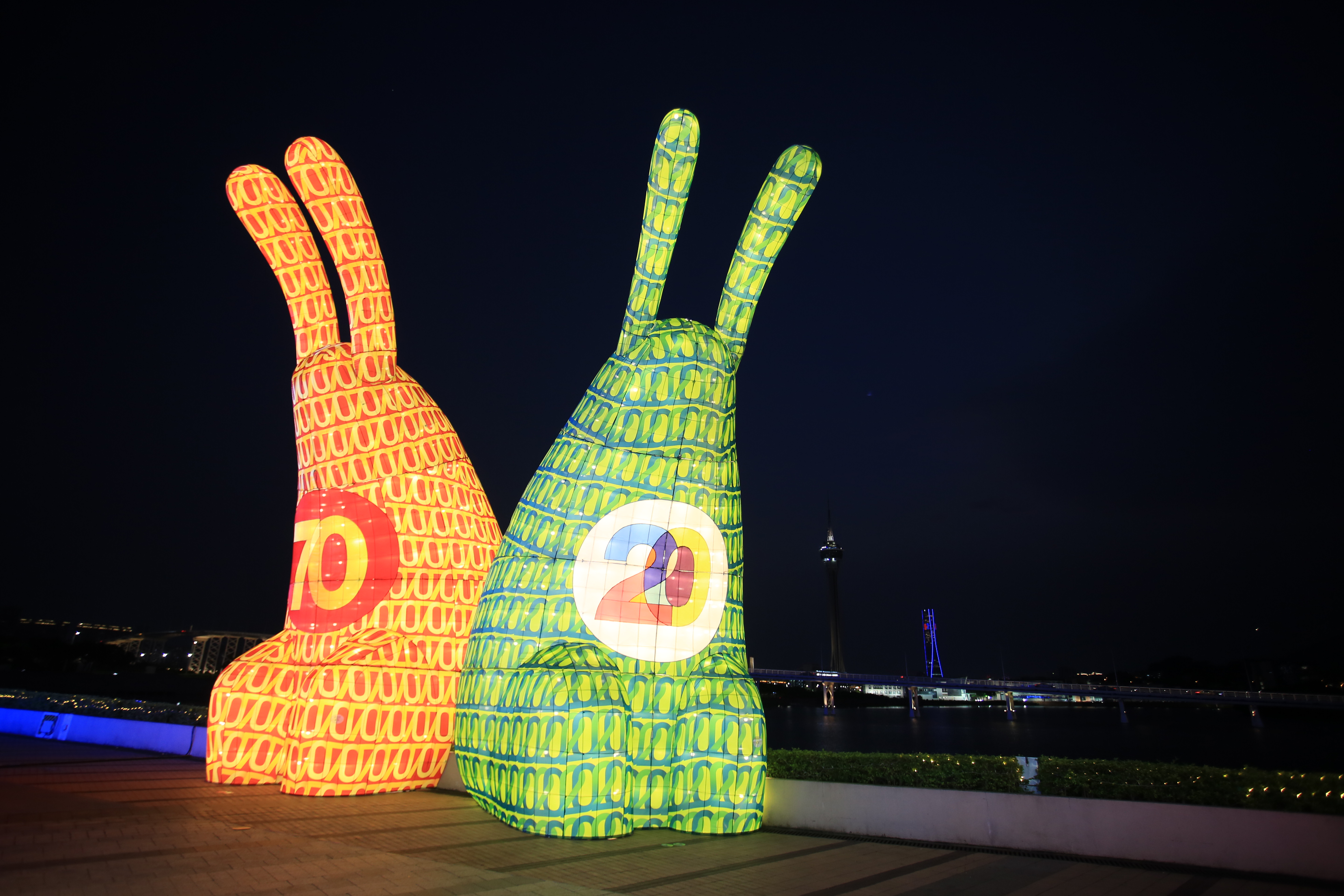 One Central Macau, Wynn Macau and Macao International Brand Enterprise Commercial Association, in collaboration with Marreiros Architectural Atelier Limited and Chiii Design are having, until October 15, a lantern festival so everyone has the opportunity to celebrate the Mid-Autumn Festival along the Waterfront Promenades of One Central Macau and Wynn Macau as well as the Anim'Arte Nam Van Lakeside. Visitors and locals alike will also have the opportunity to watch as the evening skies over Macau light up with spectacular displays of color during the 30th Macao International Fireworks Display Contest.
Entering its fourth year, coinciding with the 70th Anniversary of the founding of the People's Republic of China and 20th Anniversary of Macao Special Administrative Region returning to the motherland, the collaboration is led by Macau architect and renowned artist Carlos Marreiros themed as "70 + 20 Commemoration – All in the Family". The urban art installations comprising 10 monumental and illuminative lantern sculptures between 2.5 and 12 meters tall located at the Waterfront Promenade of One Central Macau facing Nam Van Lake. All the lantern sculptures are designed by Marreiros and six of them are personally decorated by him including the two major Lunar Rabbit Lanterns themed "70 + 20 Commemoration", the three newly added auspicious pigs, "Swimming Pigs", "Piggy Piggy Bank" and "Loving Mother", turning the promenade into a joyful and colorful place to enjoy a stroll with your loved ones.
When: September 7–October 15, 2019
Where: One Central Macau Promenade, extending to Wynn Macau, Avenida de Sagres, Nape, Macau
How much: Free admission
For more information, check their website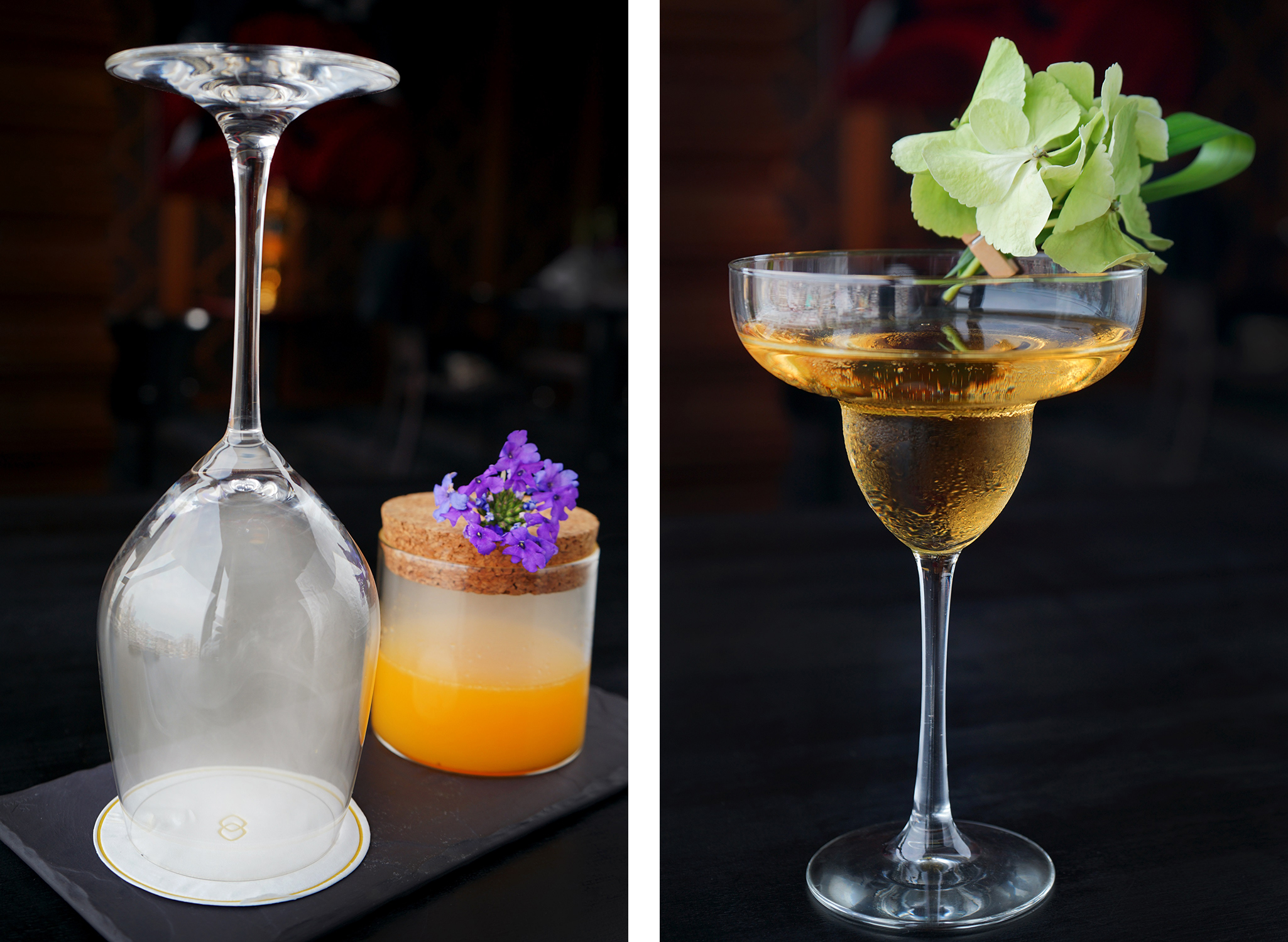 The global festival brings together Sofitel's 120 hotels from around the world, hosting a sensational wine journey that will delight discerning wine enthusiasts. Sofitel Wine Days Festival at Sofitel Macau At Ponte 16 is held until 31 October at its legendary Privé restaurant, pleasing guests' palates with exclusive wine events and a pairing menu. The festival begins with a daily six-course wine-pairing set menu featuring premium Chanterelle mushrooms, a luxury ingredient from France and infusing it into the delicacies including oysters and caviar, fresh Boston lobster salad, Chanterelle risotto with black truffle, and tenderloin Rossini with Chanterelle sauce. Choose to pair the meal with a selection of fine French wine handpicked by their sommelier.
To celebrate the different flavors of traditional European wine, Sofitel Macau At Ponte 16 also hosts a specially wine curated dinner by Casa Ferreirinha winery from Portugal on 25 October. Don't miss the chance to savor indigenous grape varieties of these two historical wine regions. Mixology Night featuring wine cocktails takes place on 12 October and their hotel mixologist, Hnin introduces five exclusive signature cocktails for one-night-only as well.
When: September 6–October 31, 2019
Mixology Night – October 12, 2019
Curated wine dinner Casa Ferreirinha – October 25, 2019
Where: Privé, Sofitel Macau At Ponte 16, Rua das Lorchas e Rua do Visconde Paço de Arcos, Macau
How much: Set menu at Privé – MOP $588 per person, MOP $688 per person including one craft cocktail or MOP $1,376 for two persons (including two cocktails). Selection of fine French wine ranges from MOP $198 to MOP $698 per bottle
For more information and reservations, call +853 8861 7213 or check their Facebook page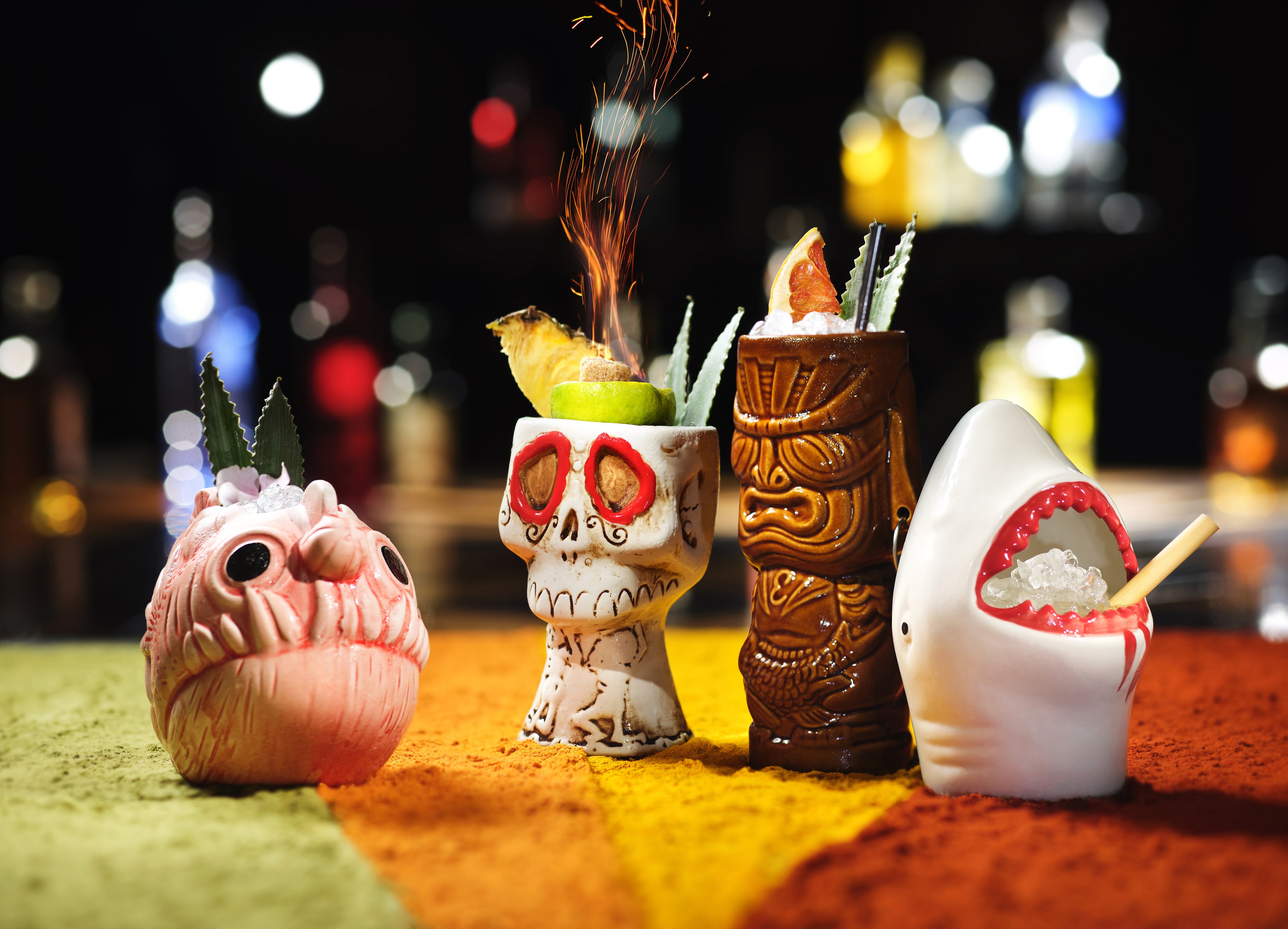 Salsa Ladies' Night at The Ritz-Carlton Bar & Lounge
From September 26 until the end of December, 2019, The Ritz-Carlton Bar & Lounge introduces Salsa Ladies' Night on Thursdays. Indulge yourself in passionate Latin rhythms with a unique selection of food and drinks. Let the house band Abraham Kenner III and Sarah transport everyone to Havana while enjoying a diverse range of Latin snacks, as well as free-flow of selected spirits and wine. The themed bar snack offerings include the lobster quesadilla, pulled beef tacos, Cuban medianoche, Cuban ham croquetas and shredded chicken flautas, which come with special dips or sauces for truly bold and authentic flavors. Exclusively for ladies only, the bar offers four unique and photogenic themed-cocktails.
Choose from the Pink Piranha, a sweet and fruity drink which has the vibe of a frenzied beach and allows everyone to drive their emotions and body with the Latin rhythm, or the Aztec's Kiss, a citrusy cocktail full of passion, while the Bite Me is with a perfect combination of sharp 'teeth-quila' and extravagant red berry juice. Last but not least, the tropical flavor of the Baby Light My Latin Fire will be topped up with a gorgeous flaming lime wheel that will transport everyone to the Caribbean.
When: 6:00pm–9:00pm, Thursdays, September 26–December 31, 2019
Where: Ritz Carlton Bar & Lounge, Galaxy Macau, Estrada Da Baía De Nossa Senhora Da Esperanca, Cotai
How much: MOP $298 per person (includes one snack platter per person, as well as free-flow of spirits and wine for everyone, and additional cocktail selections for the ladies only)

Visit the World Press Photo Exhibition 2019 on its world-wide tour showcasing the stories that matter with photography from the World Press Photo Contest 2019. The 2019 exhibition features the World Press Photo of the Year, and for the first time, the World Press Photo Story of the Year. The winners were chosen by an independent jury that reviewed more than 78,801 photographs entered by 4,738 photographers from 129 countries.
The World Press Photo Foundation is a global platform connecting professionals and audiences through trustworthy visual journalism and storytelling. Founded in 1955 when a group of Dutch photographers organized a contest to share their work with an international audience, the competition has grown into the world's most prestigious photography award and their mission has expanded.
When: September 28–October 21, 2019
Where: Casa Garden, Orient Foundation, 13 Praça de Luís de Camões, Macau
How much: Free admission
For more information, call +853 28554691 or check the Facebook event page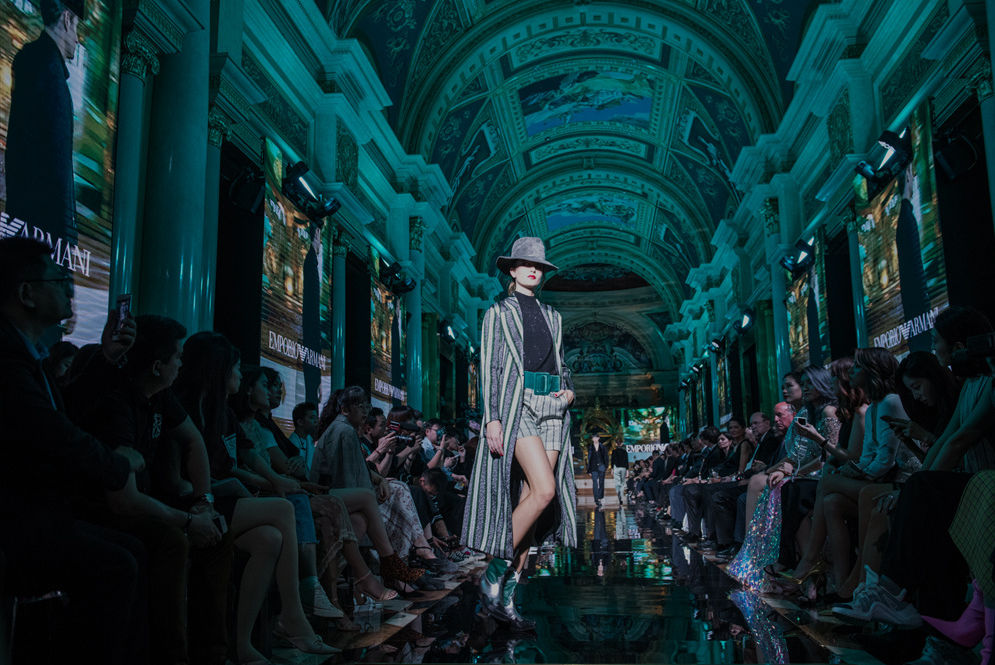 Sands Resorts Macao hosts the third annual Sands Macao Fashion Week (SMFW19) from October 17 to 23, with a week of innovative fashion shows, exhibitions, and promotions. The event is designed to showcase the many retail outlets at Shoppes at Sands Macao and the upcoming autumn/winter collections. Apart from the opening night invitation-only event, all other events are free and open to the general public. Established as an essential event on the international fashion calendar, SMFW19 will again feature a packed program, showcasing leading luxury and lifestyle brands across Shoppes at Venetian, Shoppes at Four Seasons, Shoppes at Cotai Central and Shoppes at Parisian. The week is launched with a glamorous event for VIP guests, media and key industry influencers.
Aimed at both the fashion industry and the general public, SMFW19 will present a series of ready-to-wear group runway shows spotlighting current collections together with various retail workshops and initiatives across the integrated resort. Just like the two previous events, outstanding local designers hosted by the Macau Productivity and Technology Transfer Centre (CPTTM) will again be invited to participate in SMFW19 as part of Sands China Ltd.'s ongoing campaign to support Macau's cultural and creative industries.
When: October 17–23, 2019
Where: Across Sands Macao properties, including Shoppes at Venetian Macao, at Parisian Macao, Four Seasons Hotel Macao, Cotai Strip and Cotai Central
For more information, check here
Tags