Weekends are made for either staying in and catching up on movies, or better yet, enjoy all the activities and events happening all over Macau! If you are in town this weekend, head to MGM Cotai's Hua Yuan exhibition or book a table to get your Italian food fix at Bene Food & Wine Mercato. There is also a rosé wine pairing going on at Mandarin Oriental, Macau and much more! Read on to find out all the amazing things this city has to offer.
(See featured image above)
Ink flows with the history and art of Chinese culture. MGM presents a modern artistic ink experience–Hua Yuan. This exhibition invites renowned multi-disciplinary contemporary artist Jennifer Wen Ma and international digital visual artist Yang Yongliang. Jennifer Ma uses the intrinsic connectivity and diversity of ink to present a large-scale multimedia and art installation of three gardens. "A Metamorphosis: No End to End" is a garden landscape bringing together natural, sculptural and virtual textures and an installation opera in one act "Paradise Interrupted" which was praised globally as the opening event of the 2016 Lincoln Center Festival in New York.
When: "A Metamorphosis: No End to End" – June 7–October 20, 2019
"Paradise Interrupted: An Installation Opera in One Act" – 7:00pm, August 29 and 8:00pm, August 31, 2019
Where: MGM Cotai, Avenida da Nave Desportiva, Cotai
How much: Free admission
For more information, check the event's website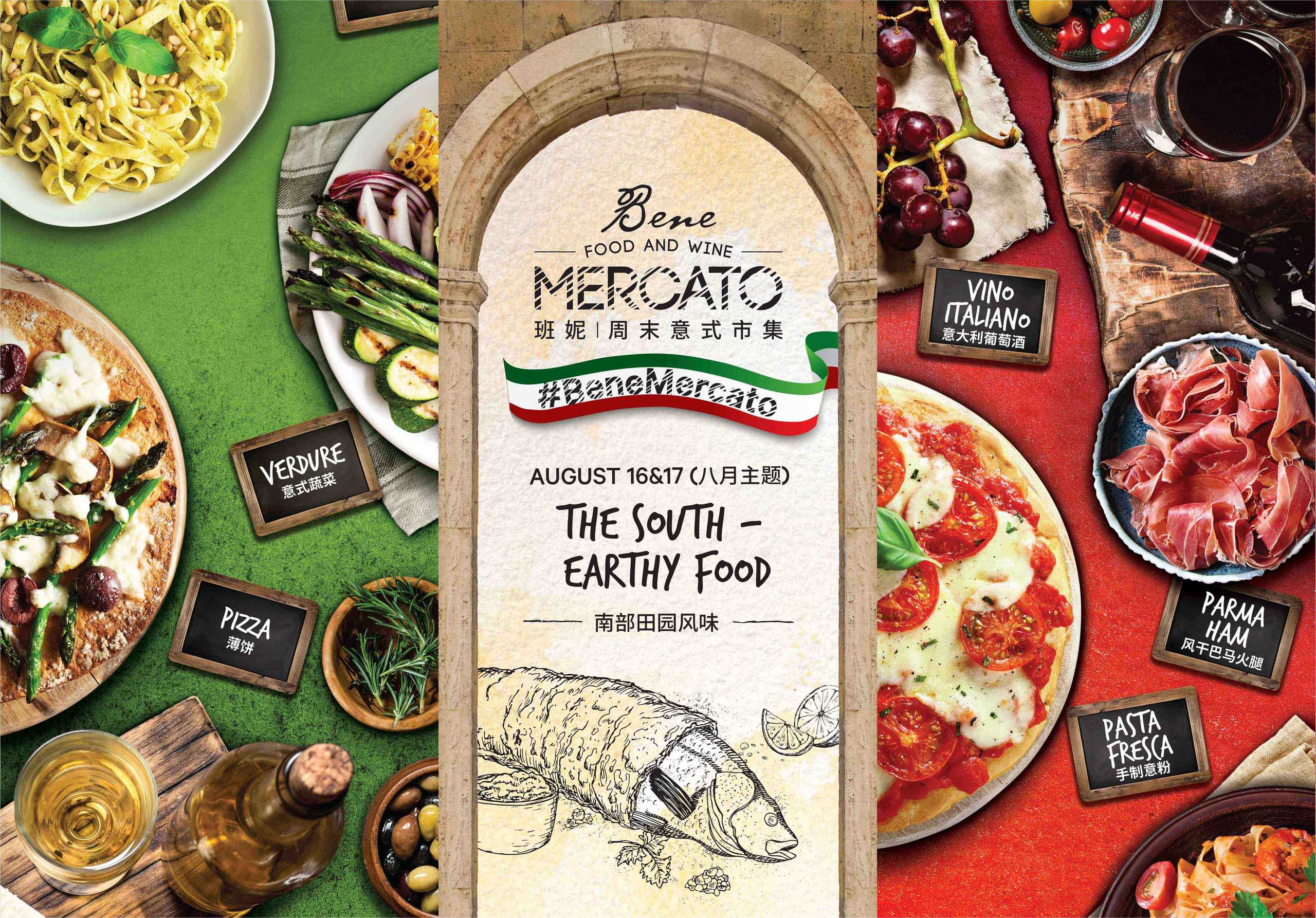 August's Bene Food & Wine Mercato focuses on the earthy food typically served in the south of Italy. Being so, this month's event features several refreshing and flavorsome dishes. This includes an evergreen salad bar, beccafico Sicilian baked sardines, grilled shrimps skewers with garlic and salmoriglio, marinated salmon carpaccio with fennel orange salad and watercress, baked ling cod with potato and rosemary, seabass acqua pazza with white wine, olives, capers, tomato and steamed vegetable, Calabrian nduja, spicy salami spread with provola dolce cheese and bruschetta and so much more!
Diners can also discover new flavor combinations with their desserts: olive oil and red wine biscotti, Neapolitan babà, Apulian pasticciotti filled with custard or chocolate, cassata siciliana, mandarin sorbet, seasonal fruit and gelato. As for wines, there is Villa Sandi Prosecco, N.V. Ronco del Gelso 'Schulz' Riesling, Friuli-Venezia Giulia, 2015, Castello Colle Massari Rigoleto Montecucco DOC, Toscana, 2016 and an Oddero Barbera D'Alba Superiore DOC, Piemonte, 2012. Be sure to bring friends and family to try out this feast, only available one weekend per month!
When: Friday and Saturday, August 16 and 17, 2019
Where: Bene, Level 1, Sheraton Grand Macao Hotel, Cotai Central, Estrada do Istmo. s/n, Cotai
How much: MOP $488 per adult and MOP $200 per child
For more information, click here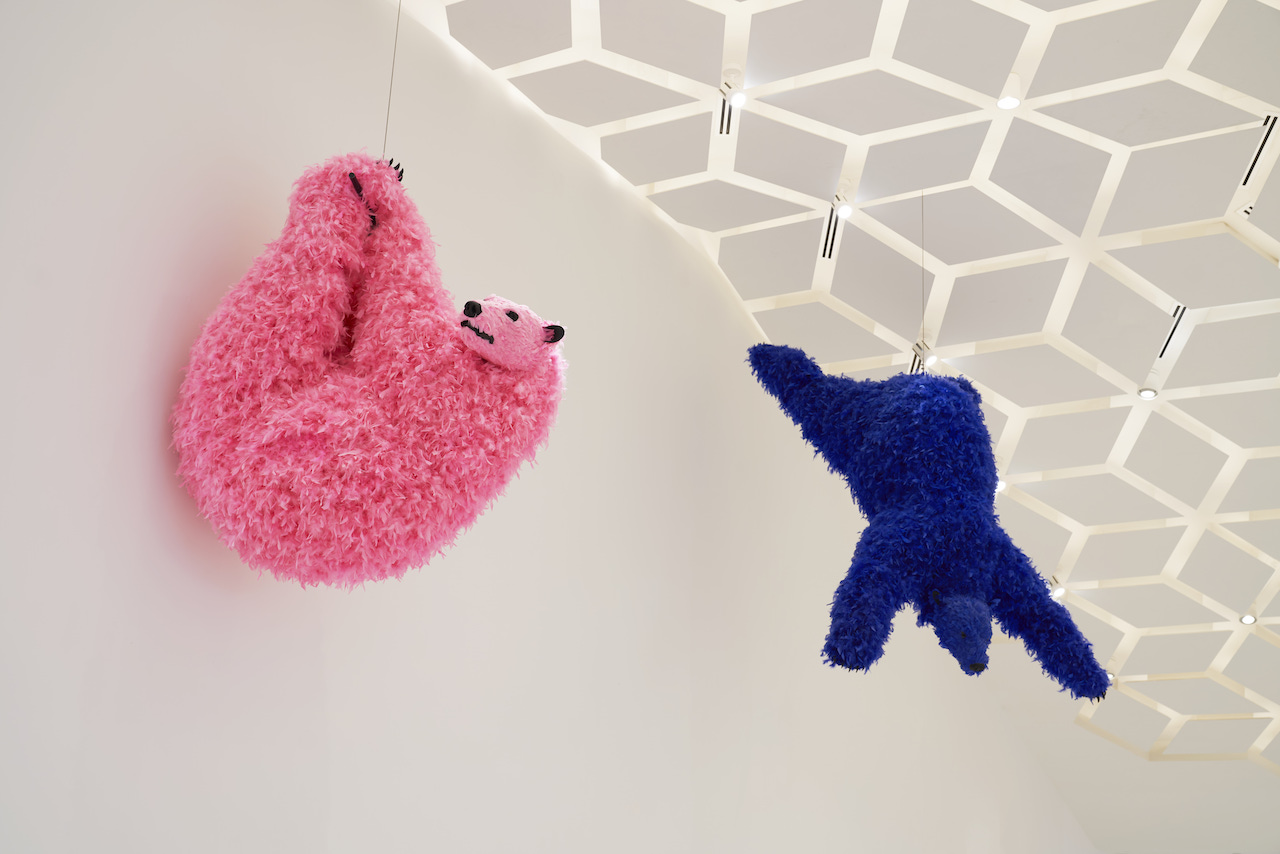 City of Dreams owns an impressive art collection of contemporary masters. These works demonstrate how contemporary art has liberated itself from classical forms. There are pieces from renowned masters from each continent that explore art in all its forms. Each piece was selected because it provides a unique encounter with the audience.
At City of Dreams, Art Macao laid out a collection that can only be seen and appreciated while roaming through the company's properties, which include hotels like Morpheus, Nuwa and Countdown, but also certain shopping and connecting areas. "Good Intentions" by KAWS, "Fat Convertible" by Erwin Wurm, "200 LITOFAIRHOUR" by Charles Pétillon, "Wild Pansy" by Jean-Michel Othoniel (Nuwa VIP entrance), "Continuel Lumière au Plafond" by Julio Le Parc, "9 Seas" by Mathieu Lehanneur, "I Am Busy Today" & "Look At Me!", by Paola Pivi are available for the public to check out.
When: June 6–October 31, 2019
Where: City of Dreams, Estrada do Istmo, Cotai
How much: Free admission
For more information, check here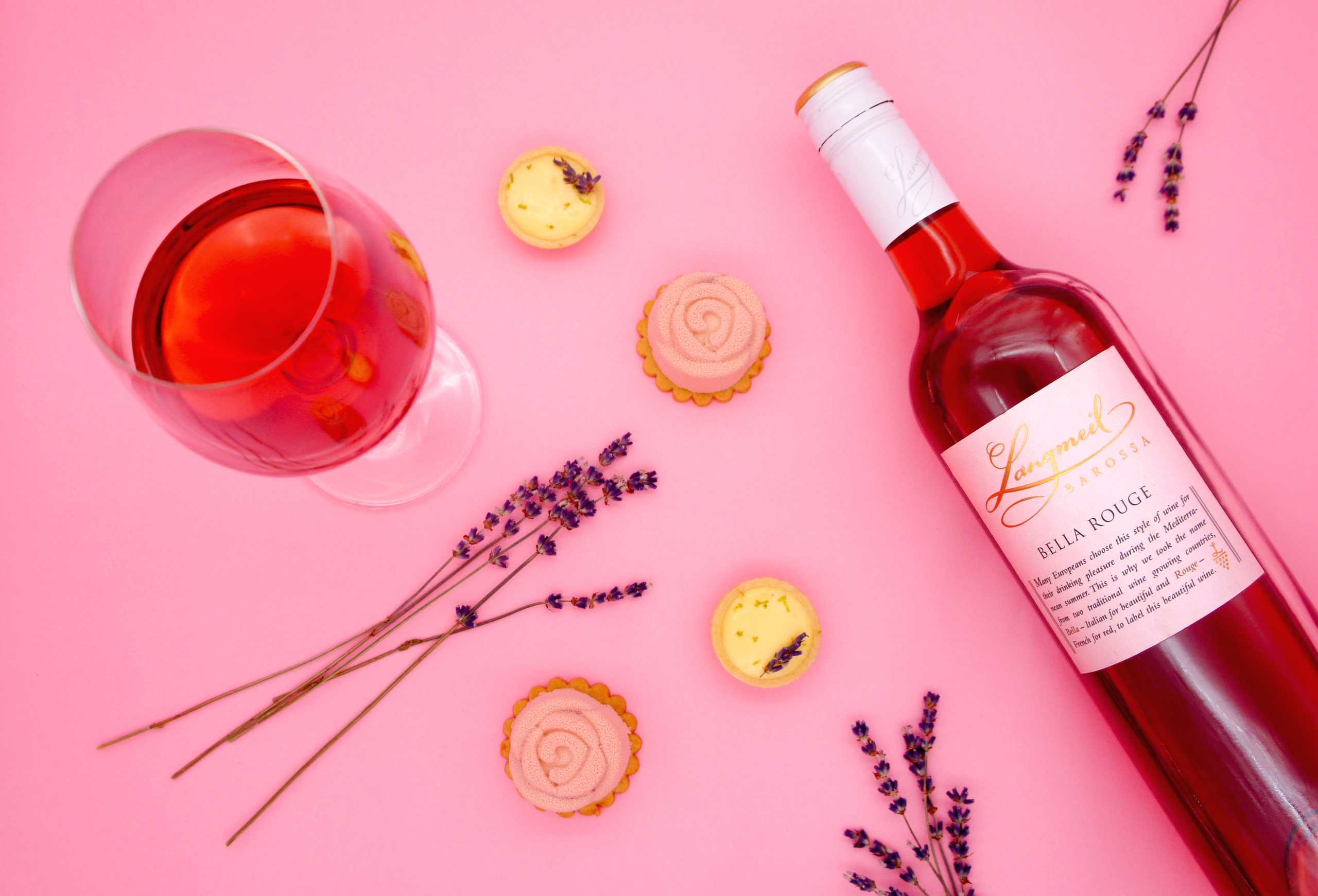 Enjoy the scents of summer at Lobby Lounge with creative food pairings of rosé wines, pink cocktails and sweet treats, specially from their resident mixologist, Jacob Shteyntsayg. The wines are paired with signature food around a pink theme prepared by Betty Fung, owner of Café Bonbon, Macau. They invite rosé lovers and newcomers to indulge in pink drinks with lots of fun and delicious treats!
When: 6:00pm–8:00pm, Friday, August 16, 2019
Where: Lobby Lounge, Mandarin Oriental, Macau, 945 Avenida Dr. Sun Yat Sen, NAPE, Macau
How much: MOP $188 per person
For reservations, call +853 8805 8938, send an email to [email protected] or check their Facebook page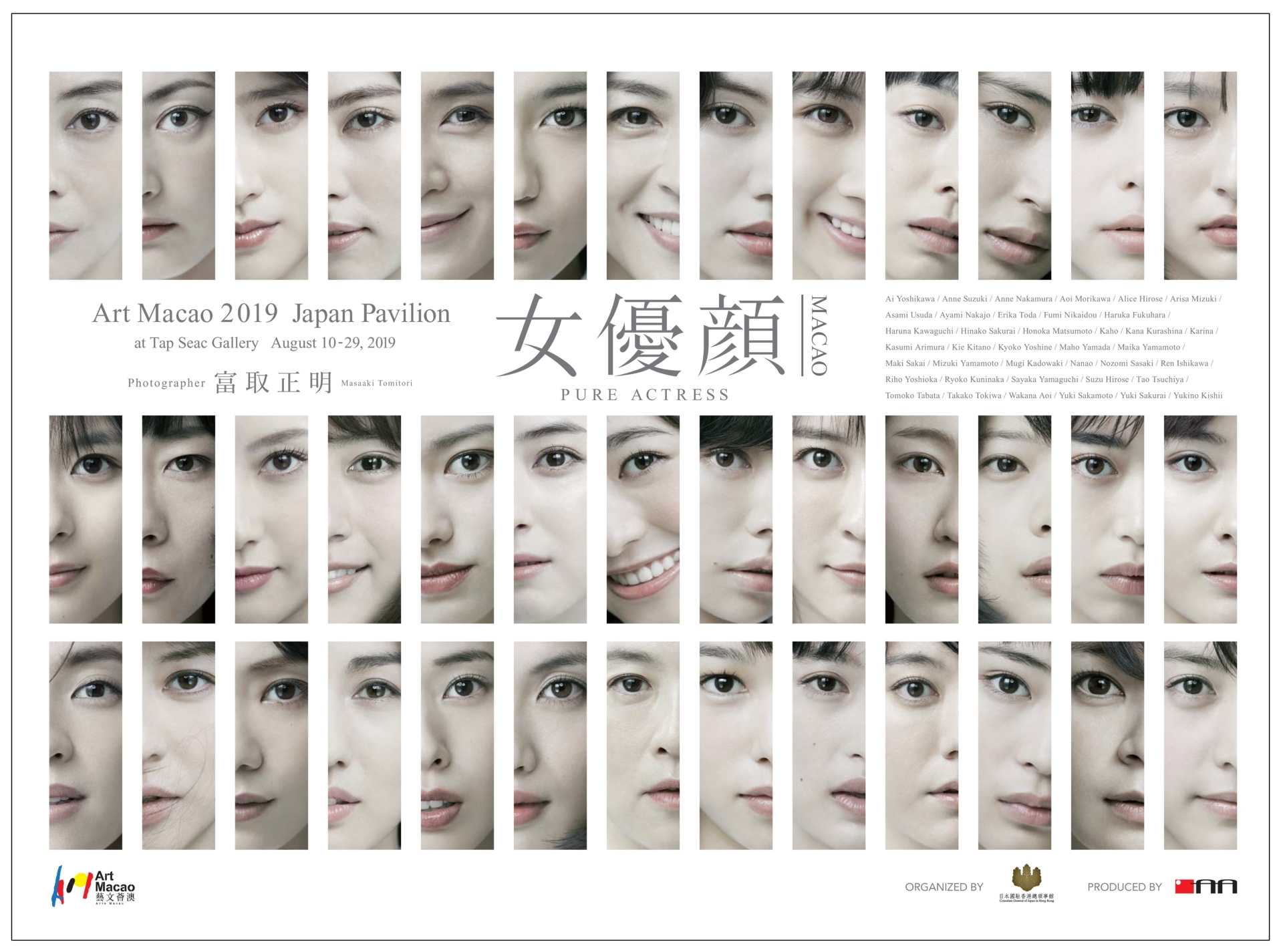 The Consulates of Italy, Belgium, Japan, Hungary and Portugal in Hong Kong (and Macau) joins forces to present a set of amazing, new, contemporary art pieces for all to enjoy for free. Exhibited around the city, some in Taipa and others, in the Macau peninsula. This collection includes works by Benoit+Bo, Hungarian Zsuzsa Péreli, Japanese Taniguchi Hiroki, Shinmura Norito and Ren Takaya, among others. Prosperous years", from the Brussels-based artist duo Benoit+Bo (東波西波 in Chinese) begins with a visual and sound installation of a giant lantern. The Consulate-General of Japan in Hong Kong brings, in collaboration with Toppan Printing, a poster exhibition featuring posters of Japanese culture and performing arts.
Toppan Printing has produced posters portraying expressions of graphic design and print expressions designed by prominent Japanese contemporary artists. Colours of Asia compiles works by the Italian artist, Francesco Lietti. He has been living in Hong Kong since early 2006 and his love of this vibrant, eclectic city is immediately apparent in his works, which derives from the mnemonic imagery of the artist, who lives in symbiosis with the themes of travel and discovery. The tapestries of Hungarian artist, Zsuzsa Péreli are displayed at the Macao Contemporary Art Center – Navy Yard No. 1 with Looking out of the Credible exhibition. Péreli uses colourful threads, rather than a brush.
When: June–September, 2019
Where: Prosperous years – Old Court Building, 459 Av. da Praia Grande, Macau
Colours of Asia – Taipa Houses-Museum, Avenida da Praia, Carmo area, Taipa
Looking out of the Credible: Tapestries of Zsuzsa Péreli – Navy Yard 1, Macao Contemporary Art Center – Navy Yard No 1, Rua S. Tiago da Barra, Macau
Japanese Culture and Performing Arts Poster Exhibit – Tap Seac Gallery, Cultural Affairs Bureau, Praça Do Tap Seac, Macau
How much: Free admission
For more information, check the joint event's website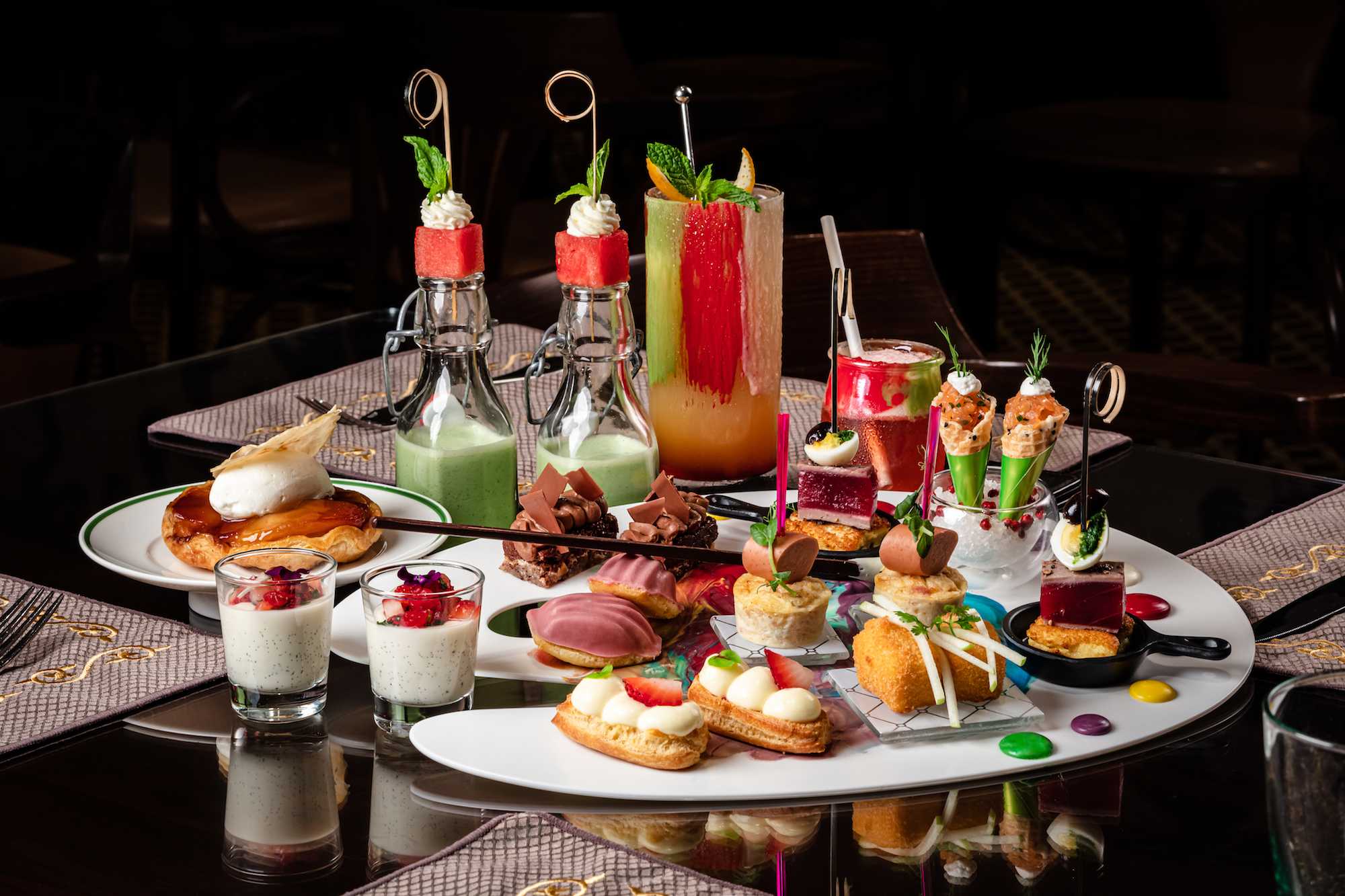 Sands Resorts Macao has launched special promotional menus at four of its signature restaurants to celebrate "All That's Gold Does Glitter – An Exhibition of Glamorous Ceramics". Participating restaurants include The Venetian Macao's The Golden Peacock and Portofino; and The Parisian Macao's La Chine and Brasserie. Menus are available from now until August 31, 2019. In support of Art Macao 2019, a major international art and culture event running until October 9, "All That's Gold Does Glitter" is a museum-quality exhibition featuring over 90 masterpieces by contemporary ceramic artists from 13 countries and regions, and the largest and most prestigious ceramic art exhibition taking place in the Greater Bay Area in 2019.
The Venetian Macao's one Michelin star Indian restaurant, The Golden Peacock, is offering a four-course menu inspired by a blue and white ceramic butterfly dress entitled "Prosperity" created by renowned ceramic artist and "All That's Gold Does Glitter" curator Caroline Cheng. Chef Justin and his team have recreated "Prosperity" on a plate with two exceptional dishes: Lobster Maheen Katli and the beautiful Prosperity dessert which is decorated with gorgeous butterflies, featuring blueberries, hazelnut chocolate mousse, yogurt, cardamom, cherries and gold leaf.
When: July 1–August 31, 2019
Where: The Golden Peacock, Level 1, Shop 1037 and Portofino, The Venetian Macao, Estrada da Baia de Nossa Senhora da Esperanca
Brasserie and Le Chine, The Parisian Macao, Estrada do Istmo, Lote 3, Cotai, Macau
How much: The Golden Peacock's Prosperity menu – MOP $588 per person
Portofino's Art Macao set menu – MOP $688 per person
La Chine's tasting set menu – MOP $1,288 per person
Brasserie's 'A Summer in Montmartre' afternoon tea set – MOP $368 for two people; Add MOP $40 for a glass of French cider or MOP $75 for a glass of French sparkling 'Saumur Brut Bouvet Ladubay'
Reservations at The Golden Peacock can be made by calling +853 8118 9696 or by emailing [email protected]
For Portofino, call +853 8118 9950 or email [email protected]
For La Chine, call +853 8111 9210 or email [email protected]
For Brasserie, call +853 8111 9200 or email [email protected]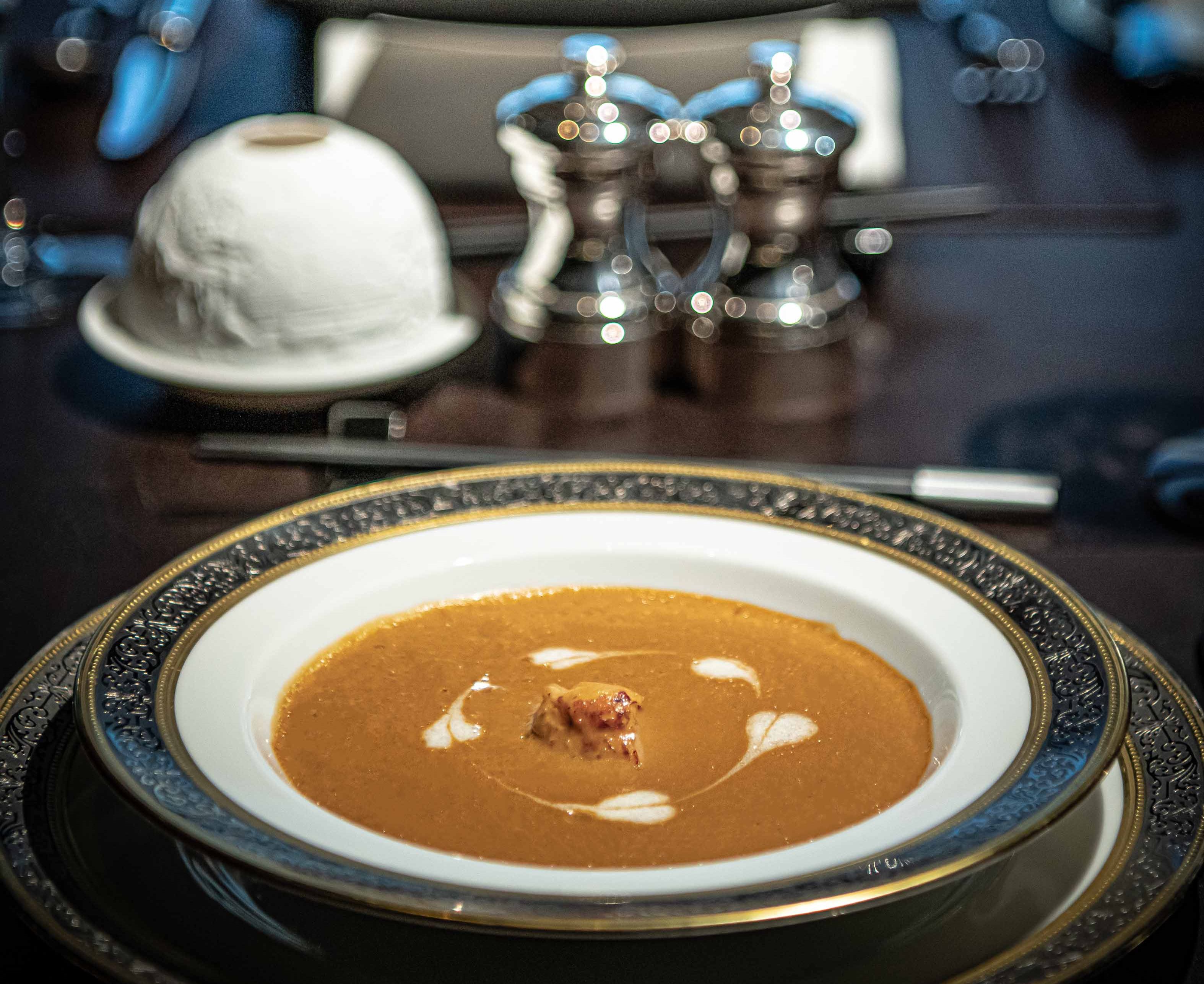 Feast on fresh Boston lobsters every Friday night in August at The Kitchen. Guests are welcome to eat as many lobsters as they wish at Grand Lisboa. The lobsters are flown in directly from the clean, cold waters of the U.S. and Canada and cooked any way they like. Renowned for their sweet and succulent flavour and tender meat, Boston lobsters are especially abundant in the pristine salt waters around Maine, Nova Scotia, New Brunswick and Newfoundland.
At The Kitchen, the chef team prepares pre-cooked lobsters as well as raw lobsters for guests to choose from the salad bar. The chefs are on hand to cook the lobsters three different ways, specifically to the guests' liking. Guests may ask for Grilled Boston Lobster, Boston Lobster Thermidor and Baked Boston Lobster with Garlic Butter. Before guests begin the lobster feast, The Kitchen treats them to an exceptionally delicious Lobster Sushi Roll, a very special "lobster bisque" and homemade bread that is fresh from the oven. And for dessert, Grand Lisboa's Executive Pastry Chef Norihito Muranaka prepares a sweet surprise for all guests. If you wish to pair the dishes with Magnum wines, the wine sommelier would be happy to recommend the best pairings for you.
When: Fridays, August 1–31, 2019
Where: The Kitchen, The Grand Lisboa, 3/F, Grand Lisboa Hotel, Avenida de Lisboa, Macau
How much: Five-course Lobster Night menu – MOP $980 per adult (MOP $490 per child under 12 years old)
For more information and bookings, call +853 8803 7777 or visit their website
Tags