This weekend is filled with interesting and tasty things to do! From this month's Bene Food & Wine Mercato to the celebration of Cinco de Mayo at Goa Nights, there are also cultural and arts events, including John Stowell jazz concert at LMA, ZINE sharing sessions and workshops and The Roadhouse Macau's celebration of Mother's Day. Scroll down and find out where to spend these next few days for a fun weekend with your friends and family!
(See featured image above)
La Dolce Vita! This May, visit Bene Food & Wine Mercato, a unique dining concept that explores the authentic flavors of Italy every month. Vibrant market atmosphere, indigenous wine counters and different theme-inspired interactive cooking stations that take you on a journey to experience the taste of Italy like a true Italian.
This time, the Mercato includes XL blini with house made smoked salmon, lobster, crab, ocean trout roe, burrata cheese and bottarga, broiled semolina gnocchi alla romana, conchiglie pasta with seafood ragù, roasted wagyu rump with porcini, mushrooms mashed potato and chianti wine sauce, slow roasted whole snow fish with Umbrian lentil stew, barbecue New Zealand lamb chop scottadito with roast cauliflower and much more.
When: Friday and Saturday, May 10 and 11, 2019
Where: Bene, Level 1, Sheraton Grand Macao Hotel, Cotai Central, Estrada do Istmo. s/n, Cotai
How much: MOP $488 per adult and MOP $200 per child (aged 6–12 years old)
Price includes entry ticket, unlimited food, wines and drinks
For bookings, click here. For further information, call +853 8113 1200, email [email protected] or check the event's Facebook page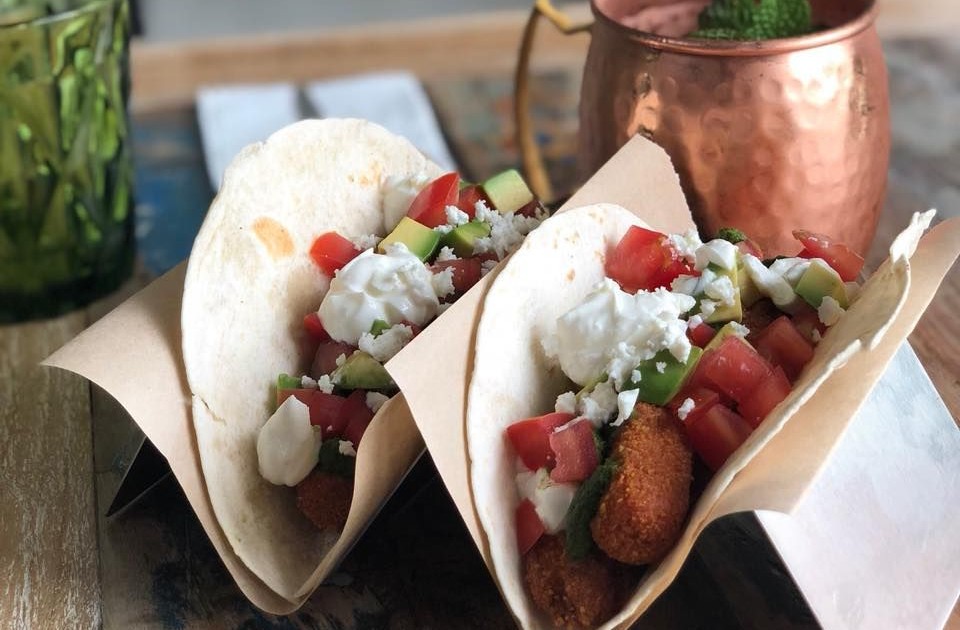 Following the street food festival, Goa Nights is glad to present Cinco de Mayo from May 3 to 12, featuring a series of south-American delicacies with an Indian flavor inspired by Mexican delights. This feast includes pulled pork and mango avocado salsa and crispy eggplant with coriander tacos, quesadillas (vegetarian and meat options are available) and nachos are the cream of the crop in this menu! Head there to have a taste of one of the best Mexican traditions of all times!
When: May 3–12, 2019
Where: Goa Nights, 118 Rua Correia da Silva, Taipa Village
How much: Each dish has its own pricing
For more information, check their Facebook page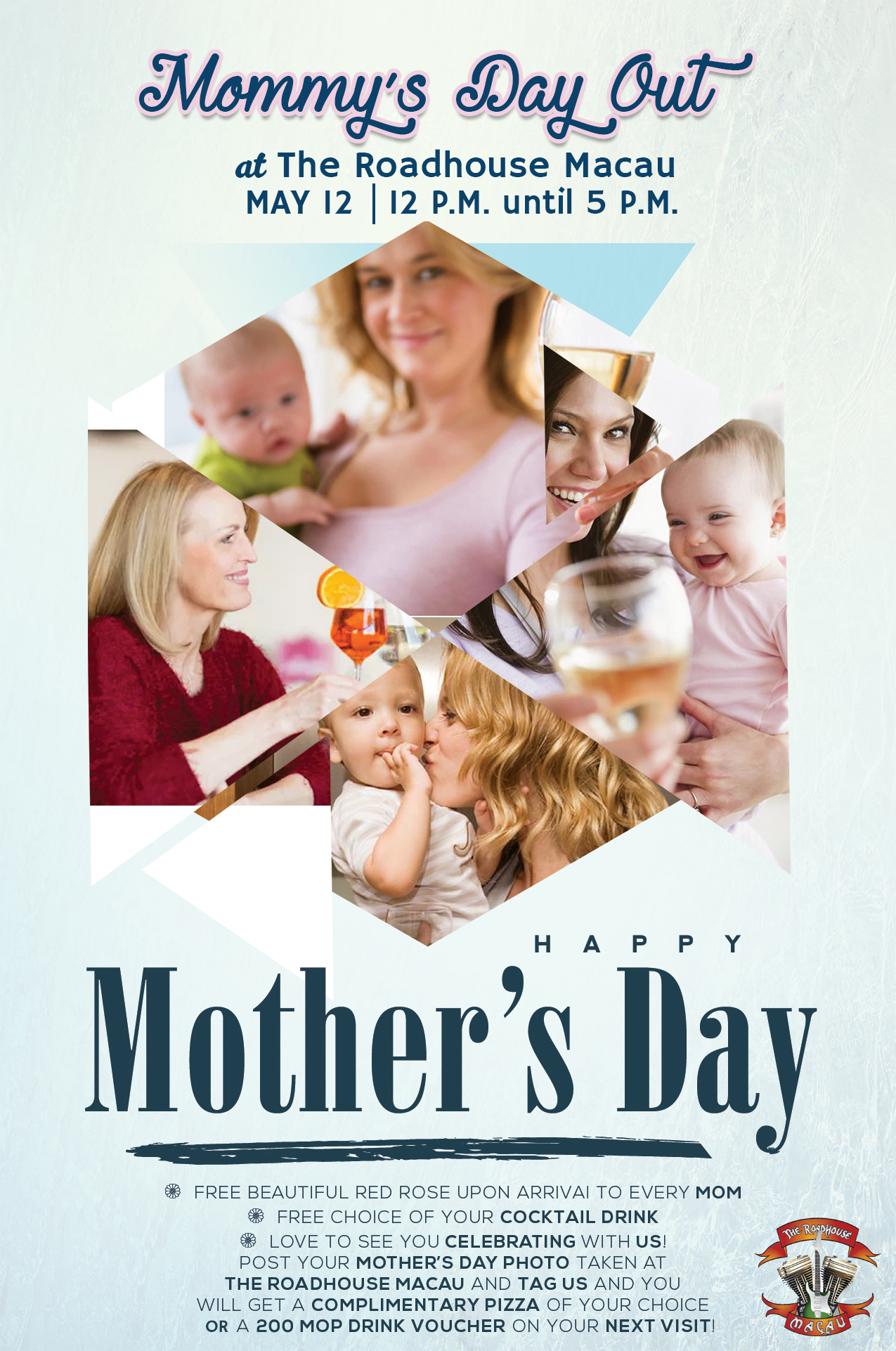 Celebrate Mother's Day with your family at The Roadhouse Macau! May 12 is a special day for all mothers to be treated like a queen. The event starts at 12:00pm and goes on throughout the day with lots of fun, drinking and relaxing outdoors. Every mom will be entitled to a red rose upon arrival, plus a free choice of cocktail and, by posting a photo and tagging The Roadhouse Macau, they will also win a complimentary pizza or a MOP $200 voucher for their next visit! This is a day of celebration for all mothers out there, so take all your loved ones and spend a great afternoon in the best of companies.
Get one raffle stub for every MOP $300 you spend any time before the raffle, starting May 2 until May 11. Everyone can enter the ruffle! Prizes include one night complimentary stay at The Broadway Hotel, bottles of wine, vouchers at The Roadhouse Macau and Duffy's Irish Pub, passes for yoga lessons and much more!
When: Saturday and Sunday, 12:00pm–11:59pm, May 11 and 12, 2019
Where: The Roadhouse Macau, E-G016-G019 Broadway Food Street, Broadway Macau, Avenida Marginal Flor De Lotus, Cotai
How much: Free admission
For more information, check the event's Facebook page or call +853 2875 2945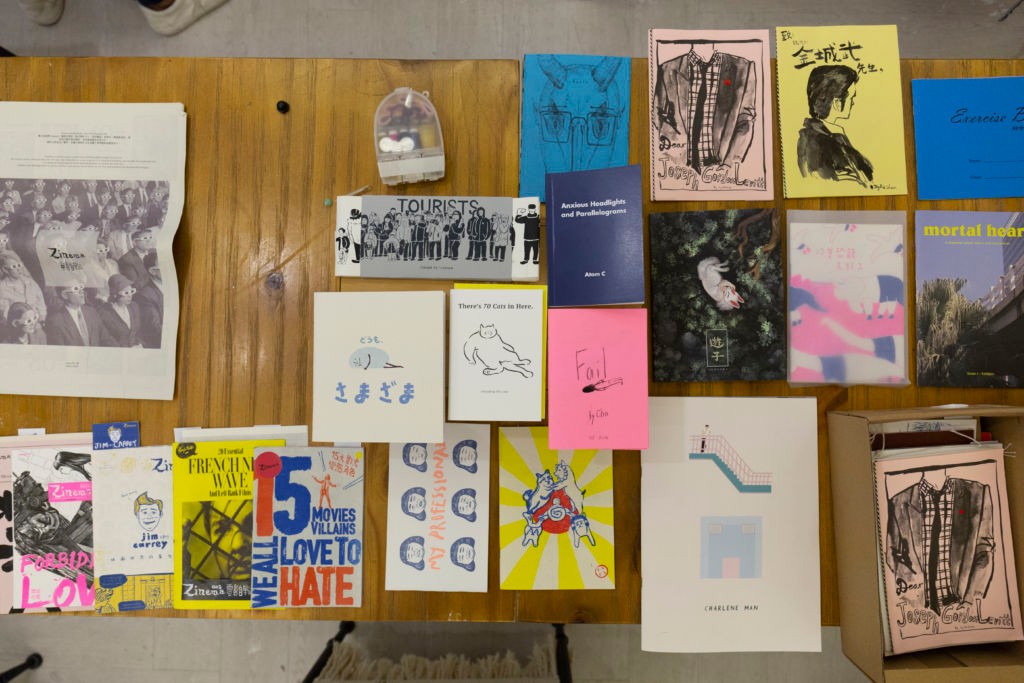 This trend has now popped up in Macau! If you are interested in publishing your own booklets and learning more about risograph printing from the zinesters, join the sharing sessions and workshops during May and June. Ranee Ng (Zinecoop, Hong Kong) will moderate the first sharing conversation with Forrest Lau (Zinecoop, from Hong Kong) and CK (Design Studio Something Moon, from Macau) at Taipa Village Art Space. The Risograph and ZINE explosion in Hong Kong sharing session features Ranee Ng (Zinecoop, Hong Kong) as a moderator and people from (Flip and Roll Press, Hong Kong) dotdotdot studio will be speaking too.
In June, Beatrix Pang (Small Tune Press, from Hong Kong) moderates a discussion between Jess Lau (To Kwa Wan Zine Paper, from Hong Kong), Angel Pang (Community Characters, Hong Kong) and Cora Si (Inner Harbour Zine, from Macau), allowing the audience to understand how zines are simultaneously an art form and a way to publish individual work in a creative, simple and money-saving method. There is also a workshop on how to do your own zine publication, scheduled for the end of the month. Risograph Mini Zine Workshop is tutored by OOC risograph and design studio (Macau) and it takes place at their atelier.
When: May 4–June 29, 2019
Opening and Sharing (Chit-Chat ZINE with graphic designers) – Saturday, 3:00pm–5:00pm, May 4, 2019
Risograph and ZINE explosion in Hong Kong – Saturday, 3:00pm–4:30pm, May 18, 2019
Sharing: Make ZINE, we connect – Saturday, 3:00pm–4:30pm, June 15, 2019
Risograph workshop – Saturday, 3:00pm–6:00pm, June 29, 2019
Where: Taipa Village Art Space, 10 Rua dos Clérigos, Taipa Village
Risograph workshop – OOC Risograph and Design Studio, Macau Design Center, 5 Travessa da Fabrica, Macau
How much: Free admission for all events, excluding the workshop (TBA)
For more information, call +853 2857 6116, +853 2857 6118, send an email to [email protected] or check the event's website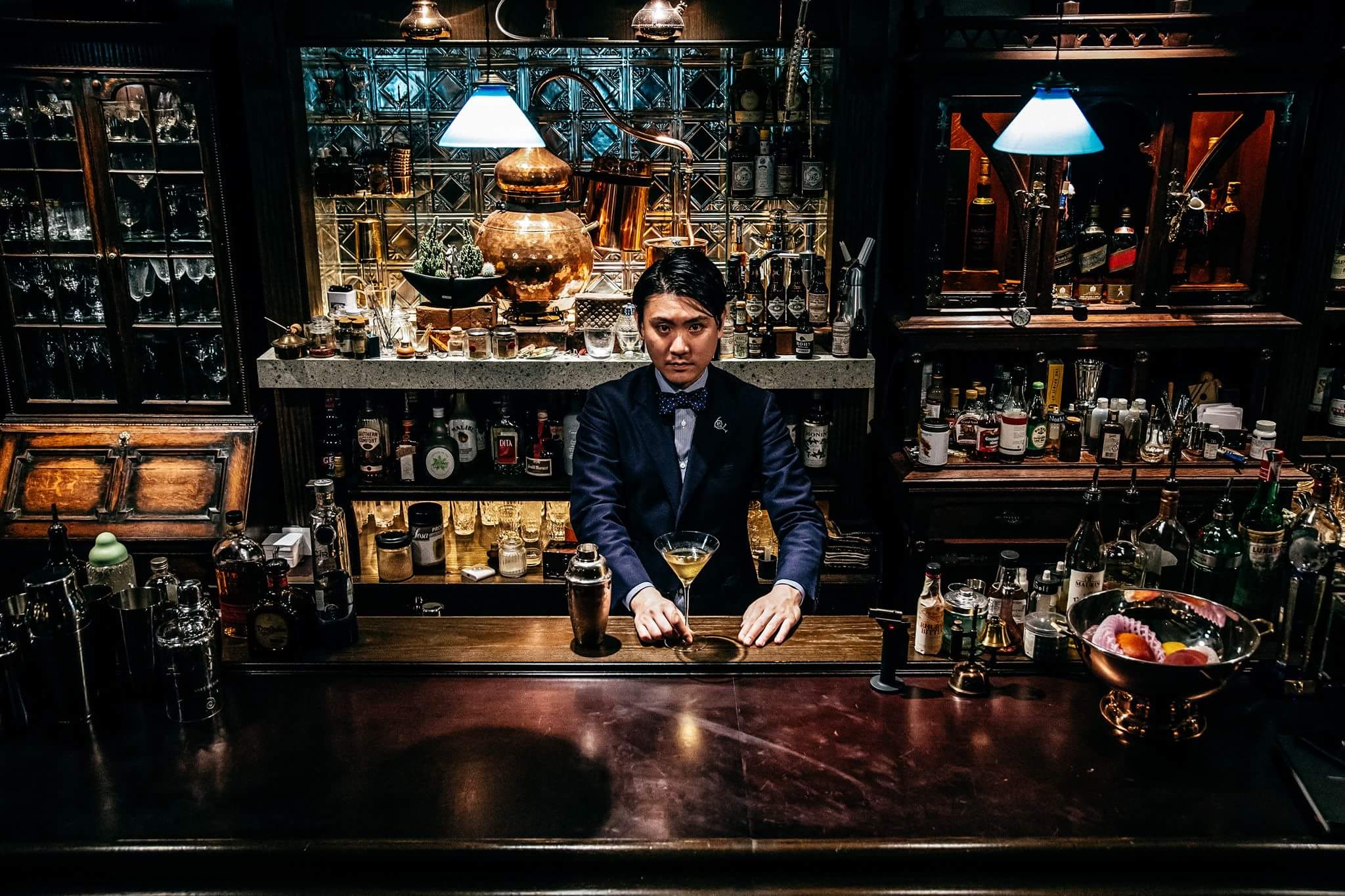 This May, Kaneko Michito takes over the Ritz-Carlton Bar & Lounge to showcase his artistic style influenced by the culinary arts. Kaneko is the owner and sole bartender of The Lamp Bar in Kyoto, Japan–which has been named one of the best bars in the world as well as Asia–as well as the winner of the Diageo World Class Global Bartender competition in 2015. Cocktail connoisseurs will not want to miss Angel and Kaneko's magical concoctions at one of Macau's best bars this spring.
When: May 10, 2019
Where: The Ritz-Carlton Bar and Lounge, 51/F, The Ritz-Carlton, Galaxy Macau, Estrada da Baía de Nossa Senhora da Esperança, Cotai
How much: Each cocktail has its own pricing
For more information or to reserve a table at The Ritz-Carlton Bar & Lounge, call +853 8886 6712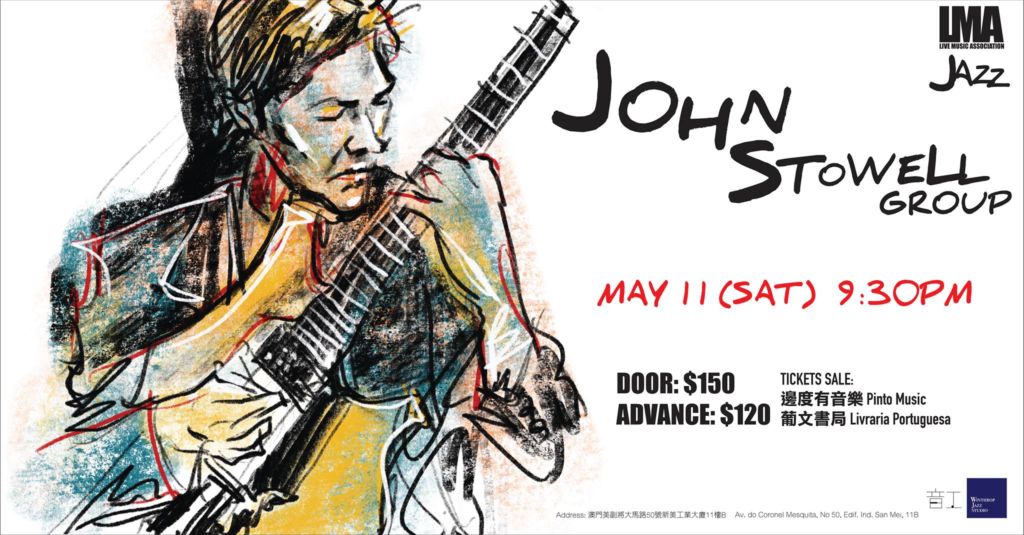 John Stowell is a unique jazz guitarist influenced as much by pianists and horn players as he is by guitarists. His original take on harmony, chords and improvisation sets him apart. He has taught internationally for over 40 years in every educational setting.
His clinics are informal, hands-on and informative. In addition to music theory and guidelines for improvisation, John shares his professional experience with the business of music.
Stowell began his successful career in the early 1970's with private study with guitarist Linc Chamberland and pianist John Mehegan. Both men were valuable mentors to John, allowing him to play with them as he progressed in his development. Several years later he met bassist David Friesen in New York City, and they formed a duo that recorded and toured prolifically for seven years, with performances in the United States, Canada, Europe and Australia. In 1983, John and David joined flutist Paul Horn and Paul's son Robin Horn (on drums) for a historic tour of the Soviet Union. This was the first time in forty years that an American jazz group had been invited to play public performances in Russia. In 1993, 1995, 1998 and 2012 John returned to Russia, playing in numerous cities. His two sold-out performances in Kursk may have been the first appearances there by an American jazz musician.
When: 9:30pm, Saturday, May 11, 2019
Where: Live Music Association, 11B San Mei Industrial Building, 50 Avenida do Coronel Mesquita, Macau
How much: MOP $120 (advance), MOP $150 (at the door)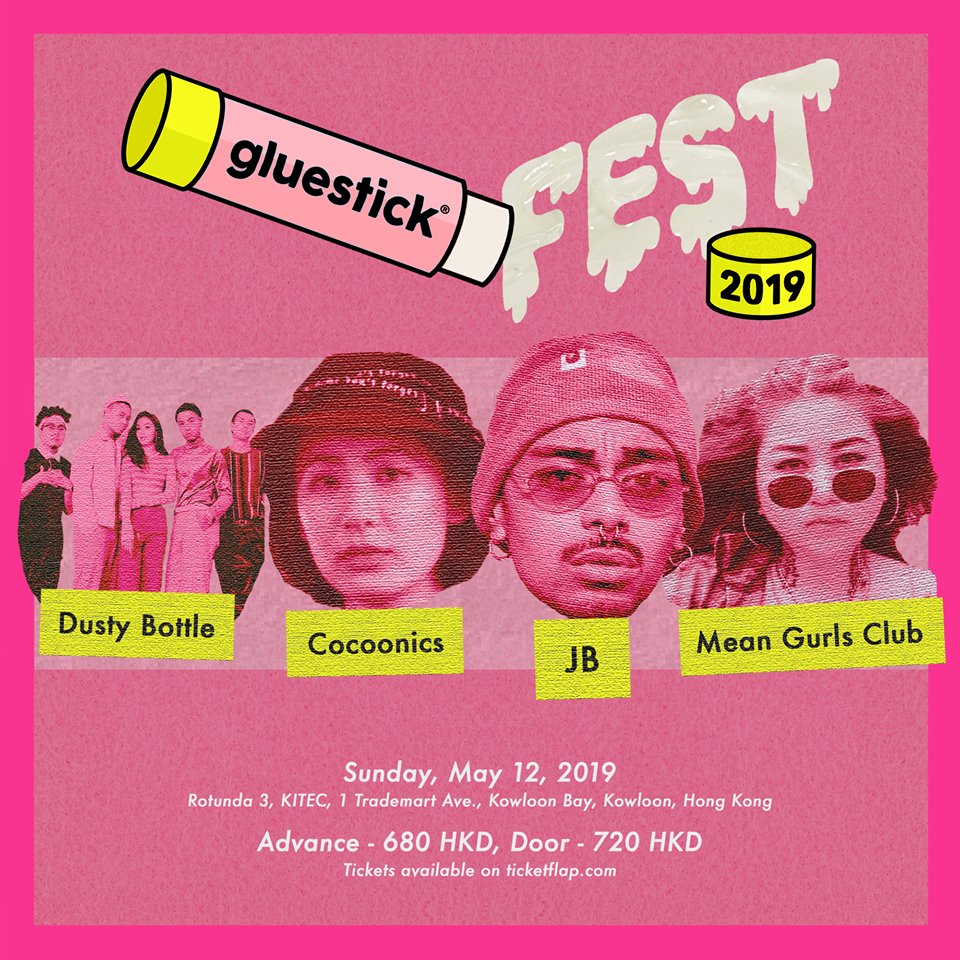 Gluestick, founded in late 2017, is an independent music events organizer and promoter based in Hong Kong. It had its first show in May 2018 for LA indie-soul trio Moonchild–which was sold-out. Since then, Gluestick has done shows for Denzel Curry (Jan 2019, sold out), Phum Viphurit & Mellow Fellow (Aug 2018, sold out) and Snail Mail & Eevee (Oct 2018).
This May, a year after its first show with Moonchild, Gluestick will have its first mini-festival. For the inaugural one day Gluestick Fest, it will bring back Thailand's resident "lover boy" Phum Viphurit for his second-ever performance in Hong Kong. In addition to Phum, the lineup will include Taiwanese indie soul sensation Sunset Rollercoaster 落日飛車 and budding rap/R&B-stars ØZI and more to be announced soon!
When: 4:00pm–11:00pm, Sunday, May 12, 2019
Where: 6th Floor, KITEC, 1 Trademart Drive, Kowloon Bay, Hong Kong
How much: HKD $680 per person
For more information and ticketing, check the ticketing website
Tags