This weekend is full of different kinds of events to check out, things to do, and most notably, it's International Museum Day on May 18! There are super juicy events to attend, both in Macau and Hong Kong, from tasting French food to concerts and art exhibitions, there is a lot to see and do this weekend so plan wisely.
(See featured image above)
The Parisian Macao will celebrate a taste of France during Le French GourMay, an annual French food and wine festival taking place in Hong Kong and Macau throughout May, organised by Business France. The spotlight this year is on Loire Valley cuisine and wine. To celebrate the event, The Parisian Macao's signature restaurant Brasserie presents a superb array of food and wine from May 1 to 31.
Brasserie will present a Loire Valley four-course set menu showcasing Executive French Chef Daniel Brolese's authentic dishes from the region. The menu is available for both lunch and dinner, with highlights including warm white asparagus and Vendée cured ham, white wine sabayon, sautéed black mussels in white wine, butter and parsley, slow-braised challans duck leg in Muscadet white wine with green peas, and a selection of cheeses from the Loire Valley. Guests can also pair dishes with a selection of wines from the Loire Valley, available both by the bottle and glass.
When: 11:00–2:30pm, 6:00pm–11:00pm, May 1–31, 2019
Where: Brasserie, The Parisian Macao, Estrada do Istmo, Lote 3, Cotai, Macao
How much: 1–5 May, 2019 – MOP $530 (+10%) per person
6–31 May, 2019 – MOP $498 (+10%) per person
Reservations can be made by calling +853 8111 9200 or emailing [email protected]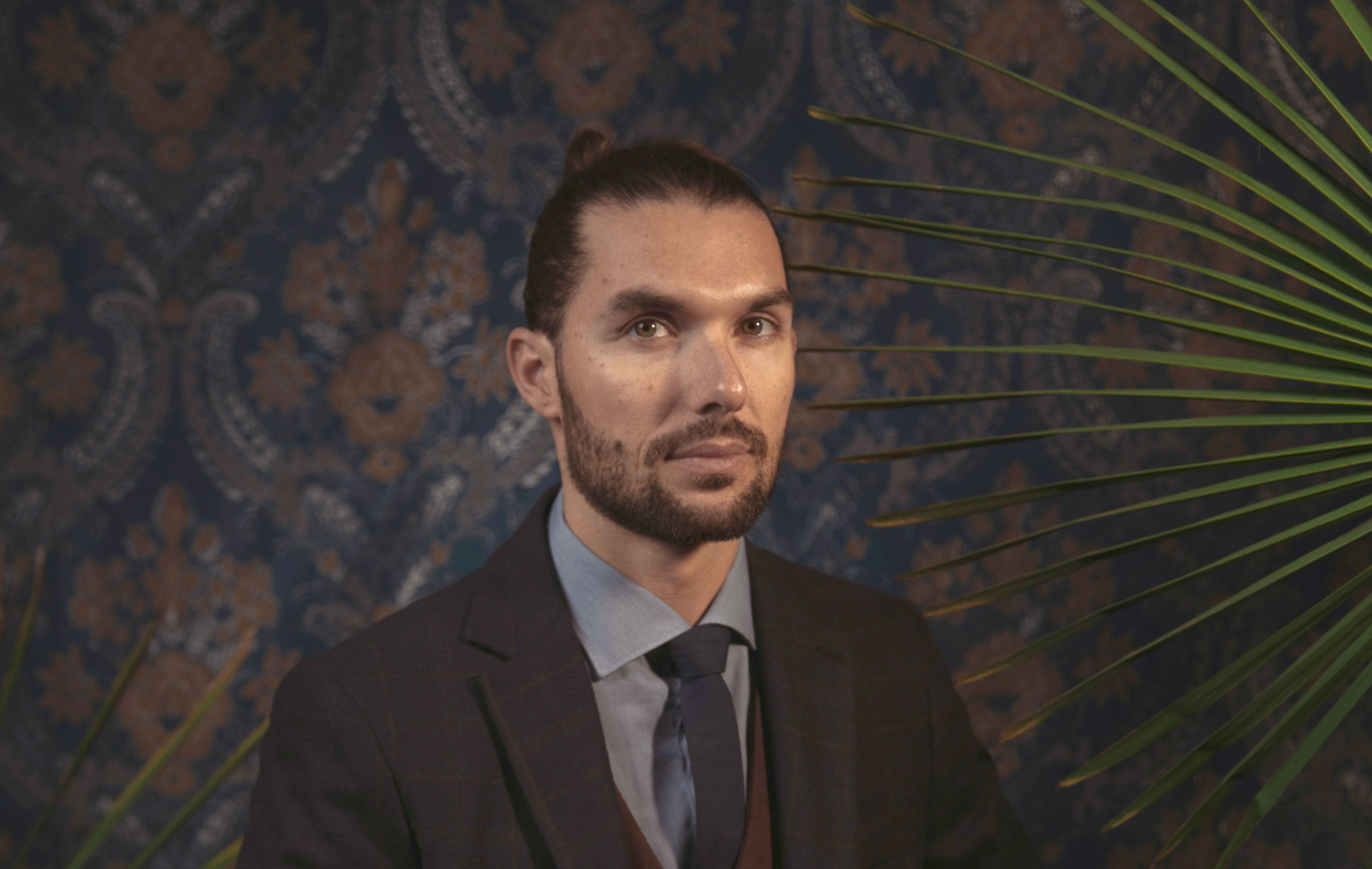 The Jerry Thomas Speakeasy came from the idea of bringing back to light the forgotten classic mixing style. In 2010 a group of bartenders decided to open a small club in the heart of Rome where colleagues, spirited, passionate, and curious industry representatives could meet and share their expertise and knowledge. This was actually the first Italian "secret bar".
The years that follow have been made up of travels, constant study, cultural exchanges, seminars and loads of determination which led Jerry Thomas Speakeasy to become one of "The World's 50 Best Bars" for five years in a row. Sample these creative concoctions by general manager Federico Tomasselli and mixologist Michele Garofalo at Vida Rica Bar.
When: Friday–Sunday, 9:00pm–till late, May 17–19, 2019
Where: Vida Rica Bar, Mandarin Oriental, Macau, 945 Avenida Dr. Sun Yat Sen, NAPE, Macau
For reservations, contact Vida Rica Bar by calling +853 8805 8928 or emailing [email protected]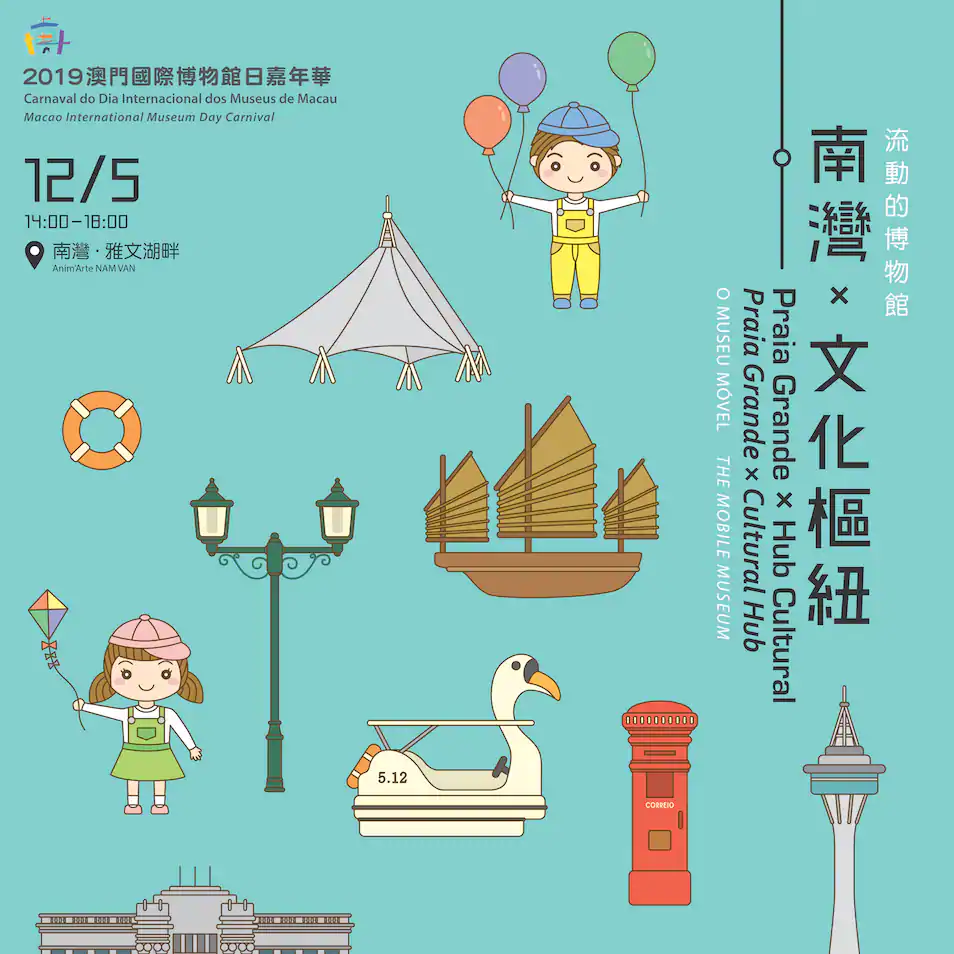 In order to celebrate the International Museum Day on May 18, 14 museums in Macau co-organized the annual Macao International Museum Day Carnival, themed The Mobile Museum – Praia Grande x Cultural Hub. The theme chosen by the International Council of Museums (ICOM) for International Museum Day 2019 is "Museums as Cultural Hubs: The Future of Tradition", which in the broader sense suggests giving new meaning to traditions, including creating a communication platform where the public can co-create and share. The carnival aims to break through the geographical barriers between museums and inject them with new vitality by connecting them through the history of Praia Grande. It not only reflects the unique culture of Macao, but also gathers creativity to create synergies at the International Day Carnival.
On that day, the museums will host a rich variety of activities, including VR racing experience next to Nam Van Lake, storytelling of the "History and Evolution of the Streets in Praia Grande", workshops on "Pedal Boat in Nam Van Lake, Clay, Music Box", and miniatures of Macanese dishes in resin clay. There are also others, such as a workshop of miniatures of dragon boats in resin clay, a DIY craft workshop with recycled wine bottle for families and much more!
When: Opening ceremony – 3:00pm, May 12, 2019
Workshop Painting Nam Van with Uncle Ieng: Parent-child Water Colour Painting – May 12, 2019
3D printing experience workshop – May 18, 2019
Audiovisual experience by the Macao Chinese Orchestra and the Macao Orchestra – May 25 and 26, 2019
Where: Anim'Arte Nam Van, 744B Avenida Panoramica do Lago Nam Van, Macau and Macao Museum of Art, Avenida Xian Xing Hai, NAPE, Macau
How much: Free admission for all the events
For more information, call MAM at +853 8791 9814 or check their website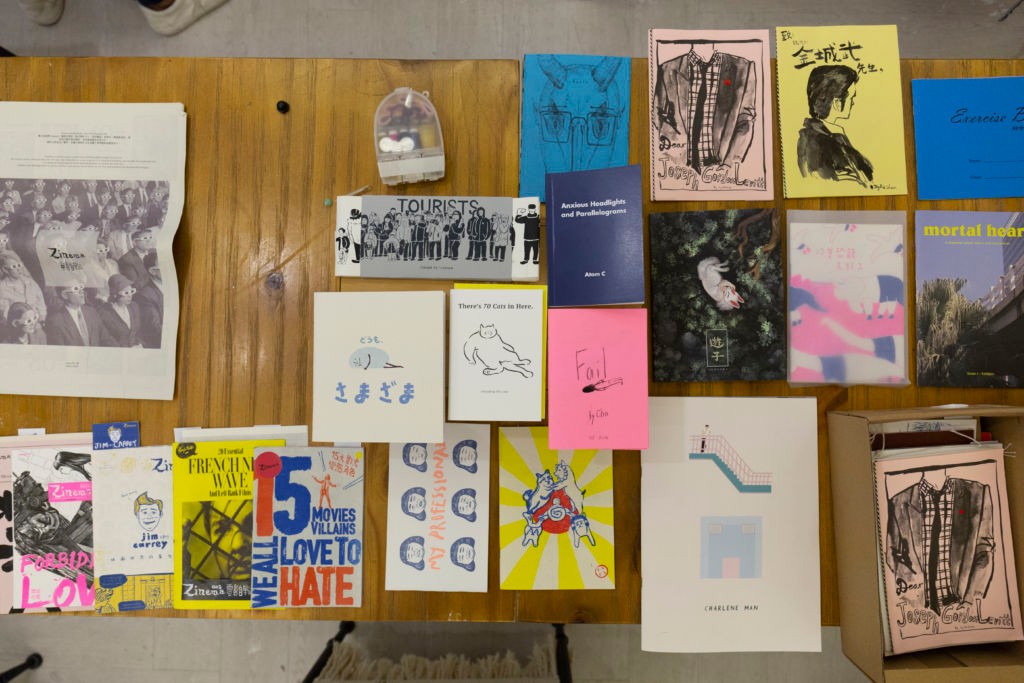 The trend of zine production has popped up dramatically in Hong Kong these past few years. Its presentation is beyond imagination in terms of content, format and materials, overwhelming a lot of fans. The development of risograph techniques has also fostered the boundless creativity of zinesters, designers and illustrators without restrictions.
This trend has now popped up in Macau! If you are interested in publishing your own booklets and learn more about risograph printing from the zinesters, join the sharing sessions and workshops during May and June. Ranee Ng (Zinecoop, Hong Kong) will moderate the first sharing conversation with Forrest Lau (Zinecoop, from Hong Kong) and CK (Design Studio Something Moon, from Macau) at Taipa Village Art Space. The Risograph and ZINE explosion in Hong Kong sharing session features Ranee Ng (Zinecoop, Hong Kong) as a moderator and people from (Flip and Roll Press, Hong Kong) dotdotdot studio will be speaking too.
When: May 4–June 29, 2019
Opening and Sharing (Chit-Chat ZINE with graphic designers) – Saturday, 3:00pm–5:00pm, May 4, 2019
Risograph and ZINE explosion in Hong Kong – Saturday, 3:00pm–4:30pm, May 18, 2019
Sharing: Make ZINE, we connect – Saturday, 3:00pm–4:30pm, June 15, 2019
Risograph workshop – Saturday, 3:00pm–6:00pm, June 29, 2019
Where: Taipa Village Art Space, 10 Rua dos Clérigos, Taipa Village
Risograph workshop – OOC Risograph and Design Studio, Macau Design Center, 5 Travessa da Fabrica, Macau
How much: Free admission for all events, excluding the workshop (TBA)
For more information, call +853 2857 6116, +853 2857 6118, send an email to [email protected] or check the event's website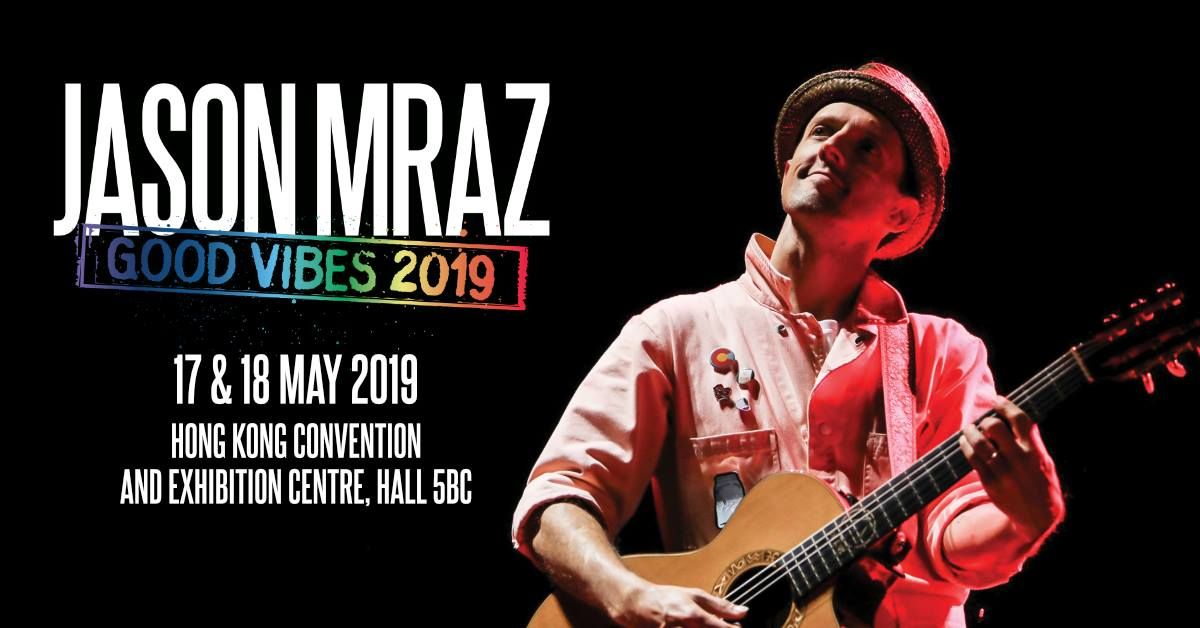 Jason Mraz will perform at the Hong Kong Convention and Exhibition Centre on May 17 and 18! Mraz will kick off a whirlwind set of shows in Manila in May, bringing his brand of soulful folk-pop to Shanghai, Singapore, Hong Kong and Bangkok, rounding off the performances at the Taipei Arena on 25 May 2019.
The singer will return to Hong Kong on 17 and 18 May (Friday and Saturday) at the Hong Kong Exhibition & Convention Centre (HKCEC), Hall 5BC. He last performed in Hong Kong in 2015. Jason Mraz has amassed a diverse fan-base around the globe, bringing his positive message and folk-pop sound to rapt audiences through his vibrant recordings, humorous live performances, and philanthropic efforts.
When: 8:00pm–10:30pm, Friday and Saturday, May 17 and 18, 2019
Where: Hall 5BC, Hong Kong Convention and Exhibition Centre, 1 Harbour Road Wan Chai Hong Kong
How much: HKD $588–1088
For more information and ticketing, go to Hong Kong Ticketing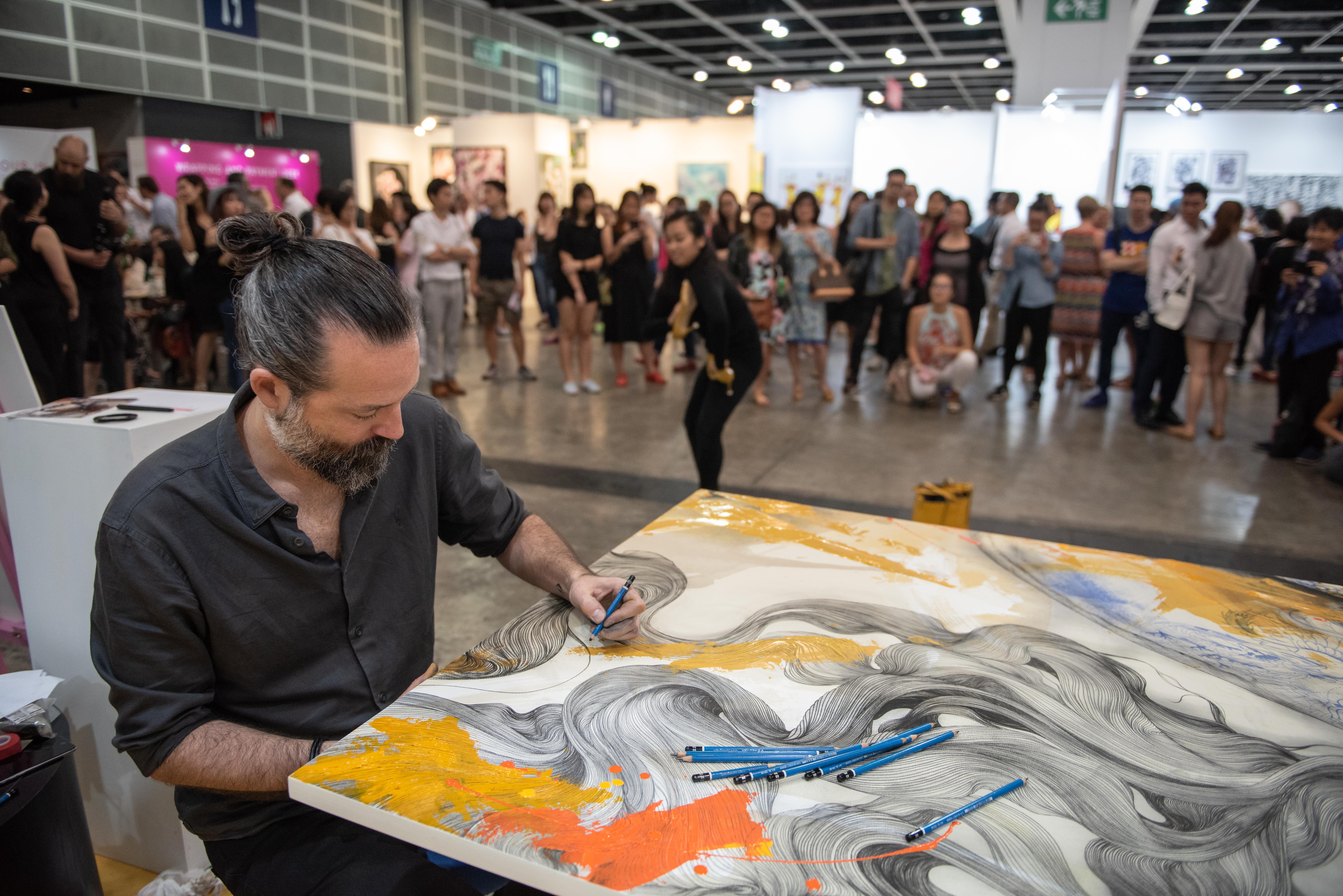 Celebrating 20 years of making art accessible around the world and bringing art into the homes of art lovers, enthusiasts and collectors, the Affordable Art Fair returns to Hong Kong for its seventh edition from 17–19 May. Kicking-off with an exciting roster of fresh new artists, dynamic programming and interactive events, the fair promises a highly anticipated return to the Hong Kong Convention and Exhibition Centre.
Proudly helping people discover the joy of collecting art, visitors can easily define their taste and find something they love from one of the fair's 120 galleries showcasing 1,000 artists all under one roof. Affordable Art Fair curates a collection of artworks for all tastes and budgets with an ethos of transparency, friendliness and education, all helping to democratise the art world. Prices are clearly displayed between HK$1,000 and HK$100,000 and visitors are encouraged to learn more from experienced gallerists, an onsite team and education partners. Notably, the under $10,000 stickers makes sure more affordable works stand out while the Director's Picks and Fresh selection highlights new galleries and the best new artists to the fair.
When: Friday–Sunday, May 17–19, 2019
Friday – 6:00pm–10:00pm
Saturday – 11:00am–7:00pm
Sunday – 11:00am–7:00pm
Where: Hall 3D & E, Hong Kong Convention Exhibition Centre 1 Harbour Road Wan Chai, Hong Kong
How much: From now to April 30, 2019: HKD $120–250
From April 30, 2019 until inauguration: HKD $165–300
For more information, check the event's website or Facebook page
Tags