This month is full of amazing dining experience to gorge yourself on! From a Michelin-starred restaurant's gourmet dégustation menu to dining with a breathtaking view of Macau fireworks, September kicks off with a bang. Read on and find out the hottest places to eat at and interesting menus to try in town this month.
(See featured image above)
The Ritz-Carlton, Macau is shortlisted as the Asia Pacific Top 52 Restaurants and Bars, an honor reserved for dining venues that curate remarkable offerings of elevated cuisine and delicious cocktails. With over 2,800 restaurants and bars under Marriott Bonvoy in the Asia Pacific region, the Michelin-starred Cantonese restaurant Lai Heen of The Ritz-Carlton, Macau is delighted to be a part of it. Between September 9 and 15, their Chinese executive chef, Jackie Ho, has specially crafted a 12-course Gourmet Dégustation Menu to celebrate with all gastronomes.  Featuring the finest seasonal ingredients and refined cooking skills, the menu combines Chef Jackie's abilities in classic culinary art with creative influences to elevate the experience of Cantonese fine dining.
This exclusive menu includes chilled bean curd in sesame sauce, marinated okra in chili sauce served with Mumm RSRV Cuvée 4.5 Champagne, but also smoked bean curd sheet roll stuffed with mushroom and fungus, chilled pork knuckle terrine barbecued Iberico pork in honey sauce, crispy shrimp toast with shrimp mousse, double-boiled crabmeat soup with matsutake mushroom, steamed egg white with superior bird's nest and scallop served with a 2017 Jean Pabiot et Fils, Sancerre Blanc, La Merisiere, Loire, France. Next up is a wok-fried lobster fillet with kale in shrimp sauce, sautéed diced Korean beef with homemade cognac and shrimp paste with a 2017 La Vieille Ferme, Rouge Cotes du Ventoux, France.
When: Lai Heen, 51F, The Ritz-Carlton Macau, Galaxy Macau, Estrada da Baía de Nossa Senhora da Esperança, Cotai
Where: September 9–15, 2019
How much: MOP $2,988 per person (including four glasses of sommelier-selected wine)
For more information and bookings, call +853 8886 6712 or check their website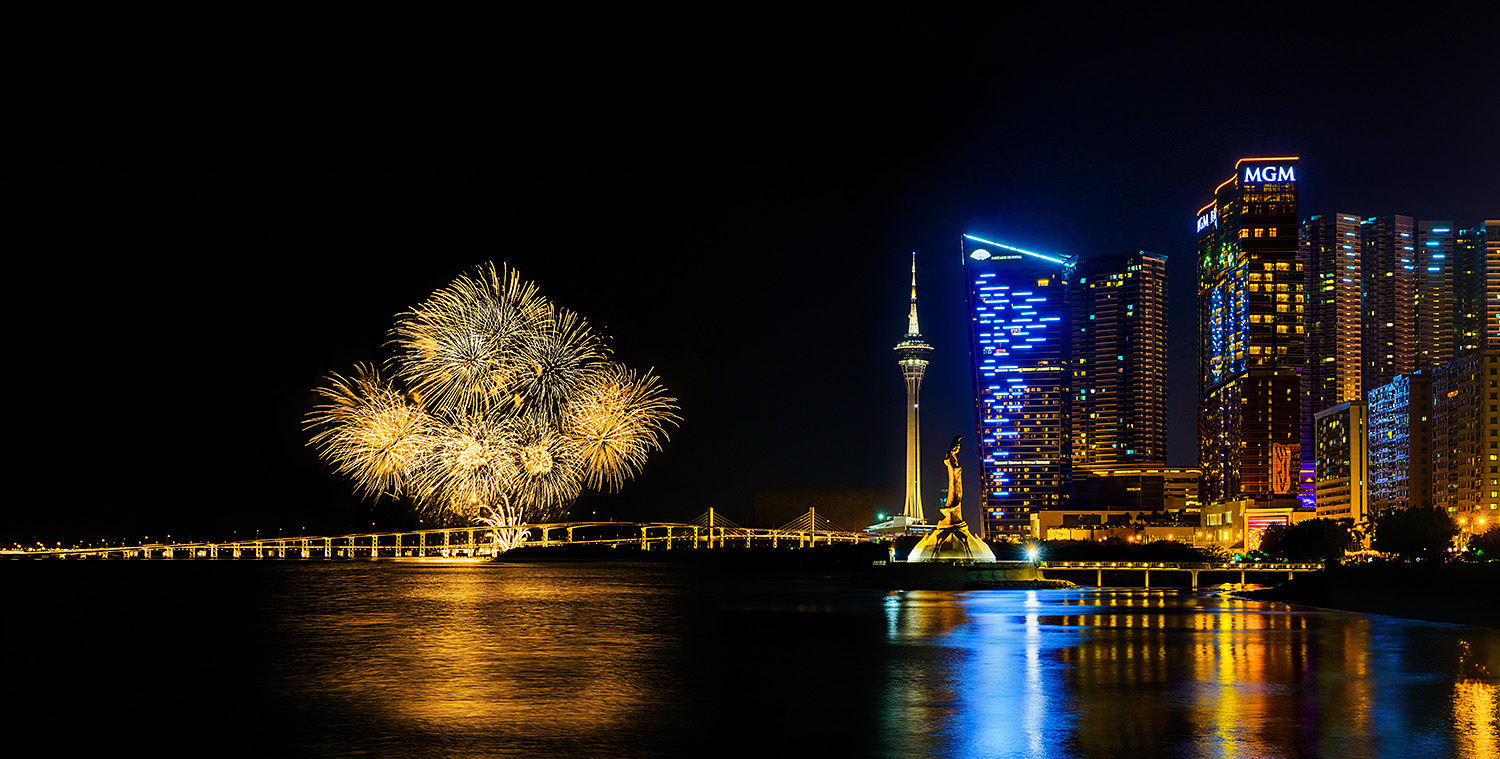 Witness the spectacular fireworks display over the Macau skyline as Mandarin Oriental, Macau's culinary team prepares an array of scrumptious delights at Vida Rica Bar. Highlights include fresh seafood from oysters to sashimi, live carvings and a dedicated dessert spread.
The menu starts with various salads (including a marvelous lentil salad with tuna, kales, pomegranates and teriyaki wasabi dressing), a charcuterie station–every meat lover's paradise–but also a seafood bar with sashimi, oysters, lobsters and more. Hot appetizers include deep-fried Chinese churro stuffed with seafood paste, pan-seared foie gras with fig jam, crispy fried wagyu beef and vegetable spring roll. There is also an array of hot dishes, a live carving station and lots of desserts to try at this dining experience to remember!
When: 7:30pm–10:00pm, September 7, 13, 21, 28 and October 1 and 5, 2019
Where: Vida Rica Bar, Mandarin Oriental, Macau, 945 Avenida Dr. Sun Yat Sen, NAPE
How much: MOP $588 per person, MOP $688 per person (window seating), plus 10% service charge
Children aged five and below – free entrance; children aged six to 10 years old – 50% off normal price
Beverages packages: Additional MOP $138 per person for free flow of soft drinks, juices, beer and mocktails
Additional MOP $248 per person for free flow of wine, cocktails, soft drinks, juices, beer and mocktails
For more information and reservations, call+853 8805 8928, send an email to [email protected] or check their Facebook event page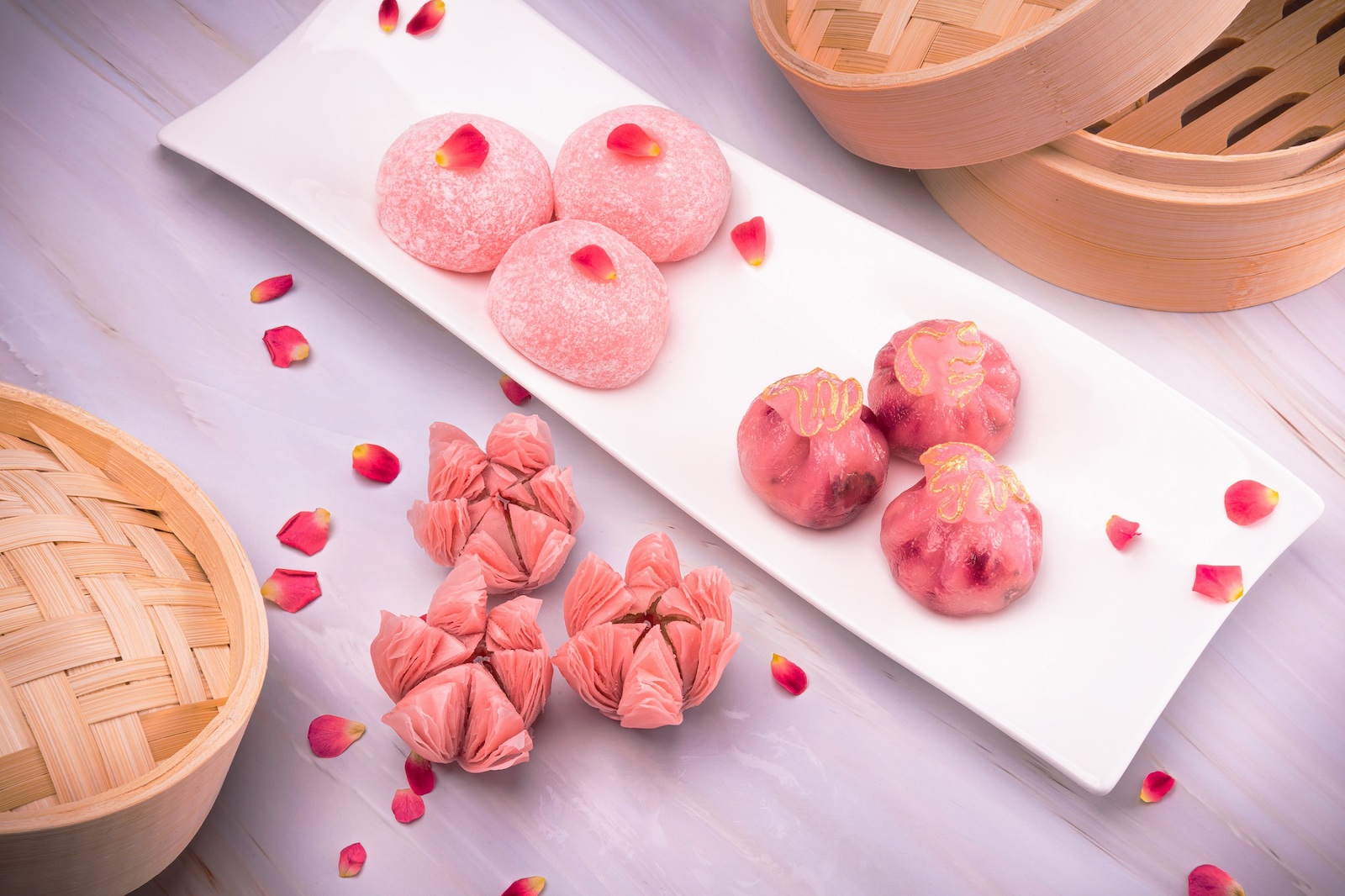 Just like last year, this 2019 edition also includes a pink dim sum feast! After the success of the pink dim sum rosé pairing offered from the Shanghai and Macau leg of Rosé Revolution 2018, rosé and food offerings are back, with special pink menus. Inspired by the pinky hue of rosé wine, Imperial Court at MGM Macau will be launching a selection of delightful Rosy Dim Sum from September 1 to 30 in celebration of the month of rosé. Giving a little creative twist to the usual steamed shrimp dumping, the champagne infused steamed shrimp dumpling with champagne has hint of fruitiness to enrich this classic dim sum. For guests who fancy desserts over savory dishes, deep-fried puffs with lotus paste and snow glutinous rice dumpling stuffed with rose would definitely satisfy their taste bud with layers of goodness.
When: September 1–30, 2019
Where: Imperial Court, MGM Macau, Avenida Dr. Sun Yat Sen, NAPE, Macau
How much: MOP $42–MOP $52 per dish
For reservations and more information on the Imperial Court experience, call +853 8802 2361 or check the event's official website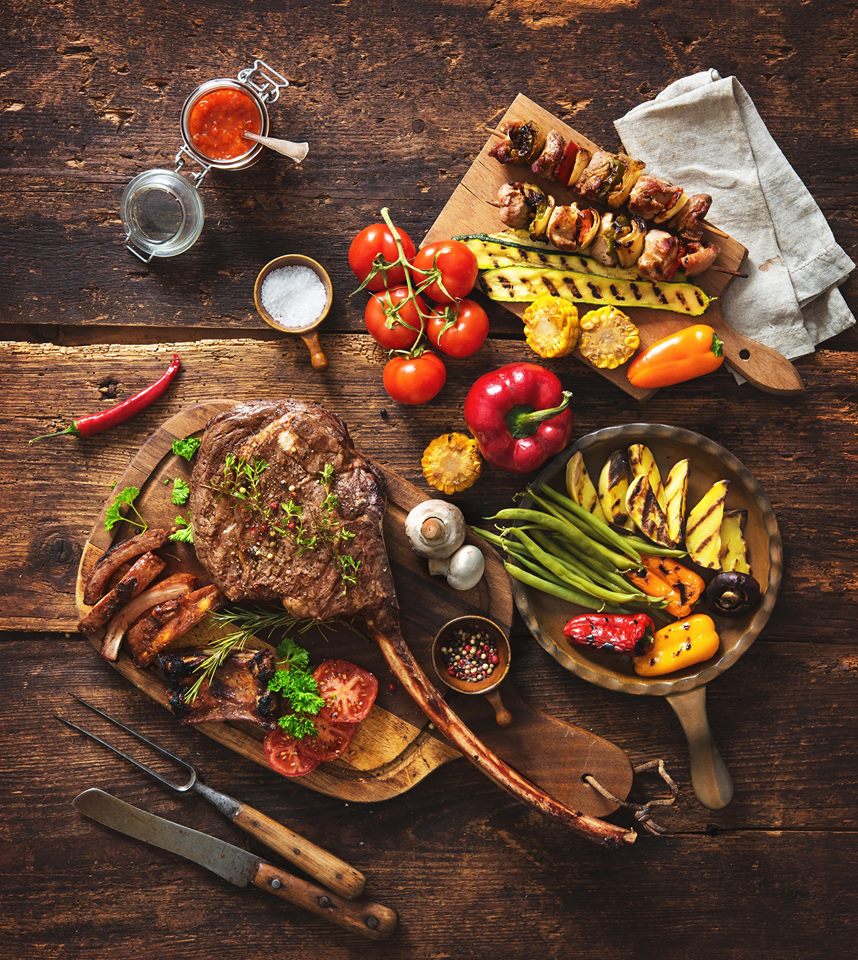 Slow Roast Saturdays at Bene
There's no better way to start a lovely weekend with their signature Slow Roast Saturdays at Bene. Tender, succulent meats are all slow-roasted to a melt-in-your-mouth texture! Enjoy this and a buffet of antipasti and hearty Italian side dishes at Bene for a very wallet-friendly price throughout this month's Saturdays.
When: Every Saturday
Where: Bene, Level 1, Sheraton Grand Macao Hotel, Cotai Central, Estrada do Istmo. s/n, Cotai
How much: MOP $228+ per adult, MOP $100+ per child (aged 6 to 12 years)
For more information and reservations, +853 8113 1200, send an email to [email protected] or check their Facebook page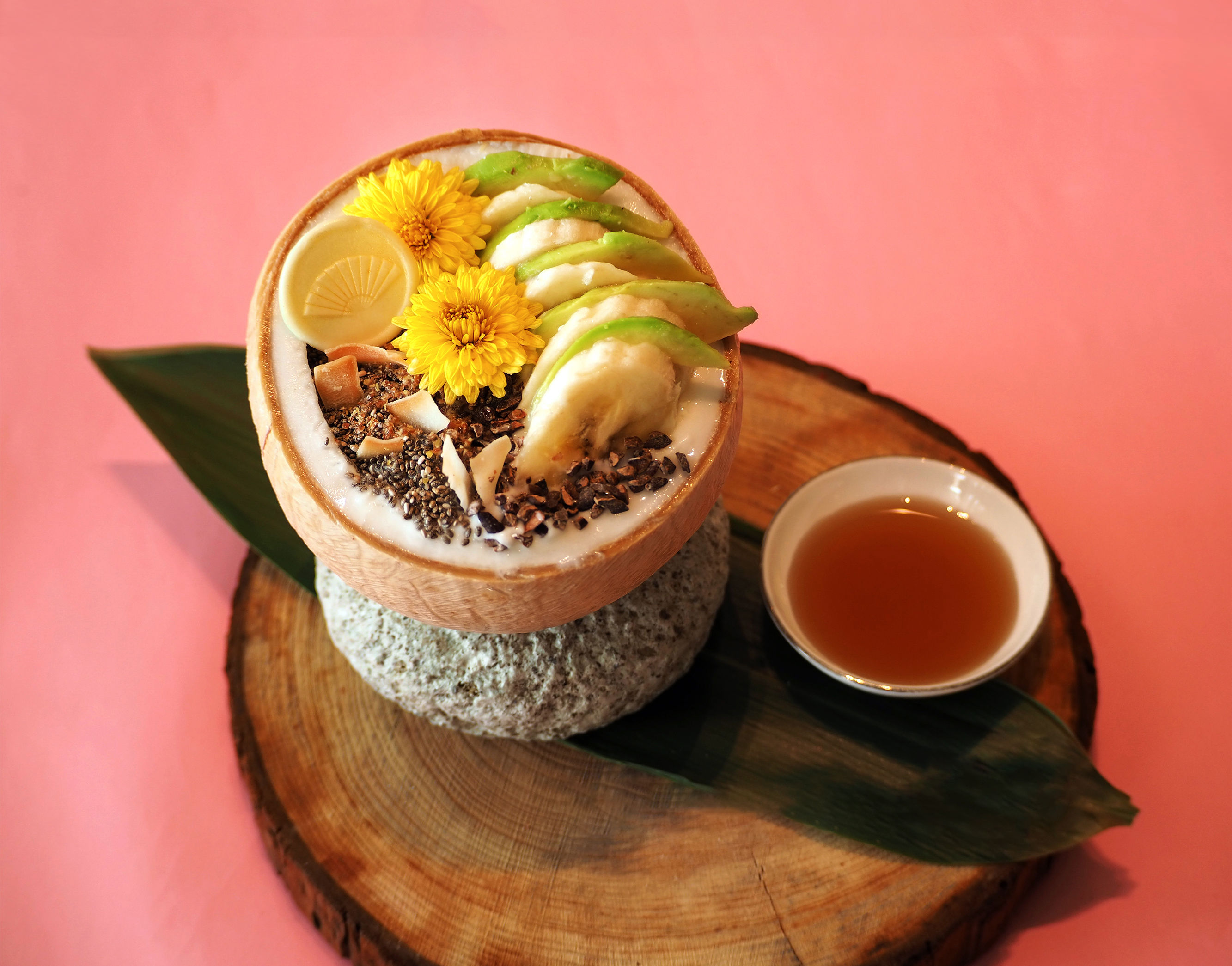 A healthy day starts with a smoothie bowl filled with fresh fruits and natural ingredients. A smoothie bowl is a great way to add fresh fruits and superfoods to your diet. Adding a hearty smoothie bowl to your daily–or almost daily–meal routine, you will find just how much your body can transform itself with simple, clean food. Smoothie bowls can be a good source of fiber, protein, healthy fats and carbohydrates to start your day or help you refuel after a workout. Grab a refreshing smoothie bowl from Mandarin Oriental, Macau's Lobby Lounge and give your body the nourishment it needs.
When: 9:30am–12:00pm, September 17–October 7, 2019
Where: Lobby Lounge, Mandarin Oriental, Macau, 945 Avenida Dr. Sun Yat Sen, NAPE, Macau
How much: MOP $88 per bowl
For more information and reservations, call +853 8805 8938, send an email to [email protected] or check their Facebook page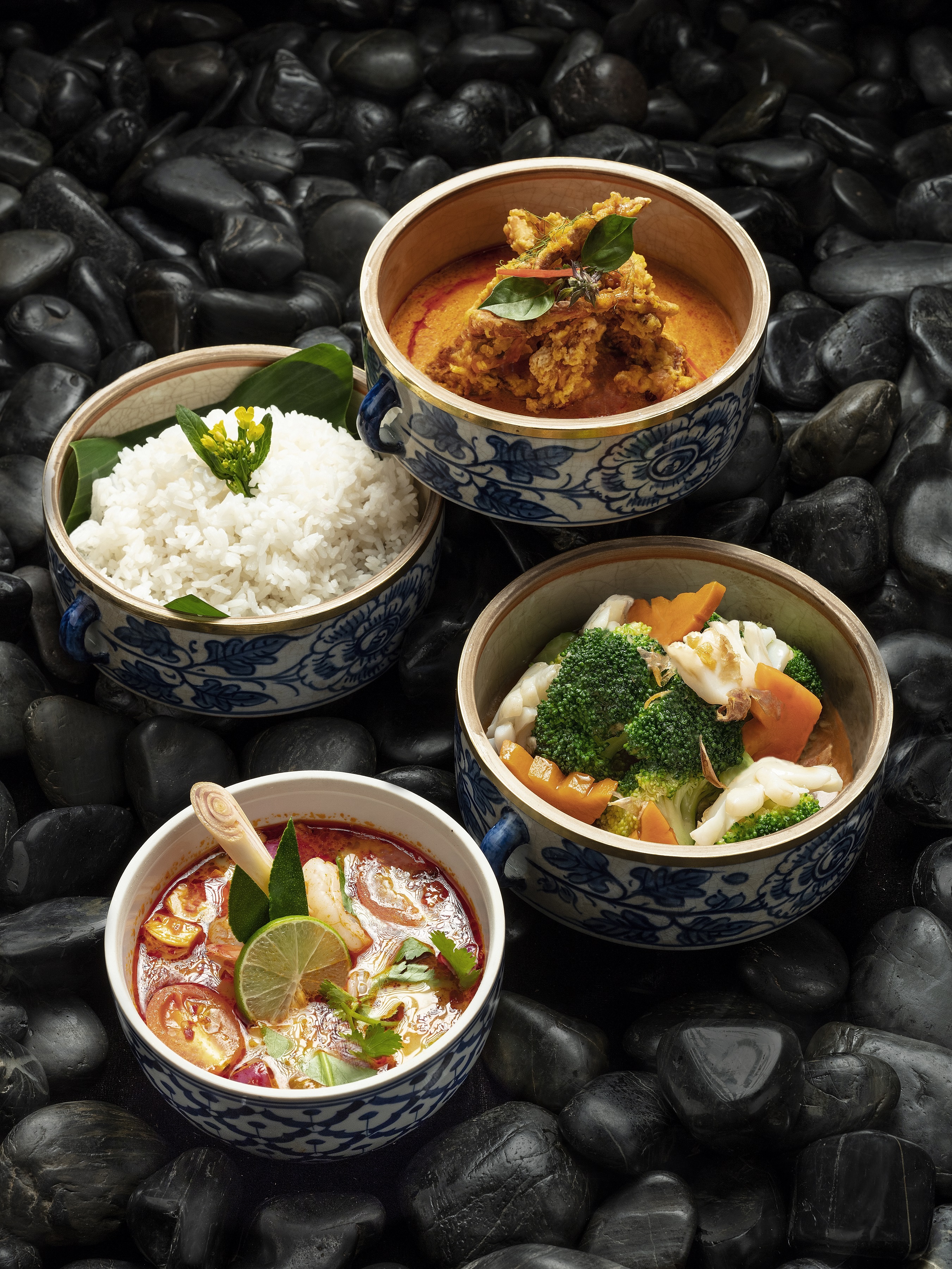 Experience a Taste of Thailand at Banyan Tree Macau's Saffron
Showcasing authentic Thai fare and a unique repertoire of southern Thai flavors, Saffron has launched two new dining menus with fresh ingredients directly sourced to provide guests with a Taste of Thailand experience. Accompanied by soothing live music performances on a khim (a traditional stringed musical instrument), guests can indulge in an authentic Thai dining experience.  Typically packed with more heat and spices, southern Thai dishes tend to have stronger taste and color than in other regions; Saffron is one of the few Thai restaurants in Macau that incorporates fresh herbs including fresh turmeric, Thai small garlic, and twisted cluster beans, adding to the flavor and brightness of dishes. Served in a traditional Thai tiffin, the Thai Tiffin Lunch starts with a bowl of fresh soup and the chef's daily appetizer or salad special before moving onto the three layers in the tiffin: an entrée, sautéed vegetables and khao sauy (jasmine rice). Guests can choose one of the four tiffin sets specially crafted by head chef Monnipa, each with its own focus: meat, fish, seafood or vegetarian or mix and match options from different sets to create a customized Thai Tiffin lunch. Dishes include gaeng kiew wan gai (fragrant green chicken curry), mussaman tao hoo (vegetables in Southern-style curry and galangal) and chu che poo nim (flavourful soft shell crab, kaffir lime leaves and sweet basil served in a spicy red curry reduction).
The new a la carte menu provides a true Thai experience with aromatic herbs flown in fresh from Thailand. Saffron's Southern Selection is not to be missed and encompasses favorites from the region: gaeng kati poo Alaska, MOP $308 (spicy yellow curry with tender king crab spooned over rice vermicelli noodles) and kua kling nua sataw (roasted tender beef stir-fried with turmeric and twisted cluster beans), both feature accents from the south. Well-known and loved Thai classics also feature on the menu: khong wang ruam, a curated platter of appetizers including grilled pork satays, fried pandan chicken, crispy prawn spring rolls and a refreshing pomelo salad, and tom yum goong with tiger prawns, lemongrass and galangal. An important element in Thai custom, dinner ends on a sweet note with the signature khao niew mamuang I-tim kati, which is mango sticky rice served with coconut ice-cream and a decadent kluay thod sweet and crunchy banana fritters served with Thai ice tea flavored ice-cream for the perfect palate cleanser.
Where: Saffron, Banyan Tree Hotel, Galaxy Macau, Estrada da Baía de Nossa Senhora da Esperança, Cotai
How much: Thai Tiffin Lunch – starting from MOP $298 for two people
A la carte dishes – ranging from MOP $108 to MOP $308
Check the Thai Tiffin Lunch menu here
For more information and reservations, call or check their official website
The delicious flavors of Belgian cuisine return to Palms Café and Bar this summer with a special Belgian menu, featuring authentic Belgian comfort dishes and craft beers every evening from July to September. The best thing to do in summer is to grab a refreshing beer and a pot of mussels! The "Belgian Nights are back" menu showcases juicy mussel pots with New Zealand green-lipped or Northern sea blue mussels, served in à la marinière (Belgian beer), à la crème (butter), à la jardiniere (vegetables and white wine), or à la Tintin in the Congo (butter curry).
Meat lovers can enjoy hearty meals like beef carbonnade and whole braised pork knuckle served with red cabbage and shredded apple. To complement the delicious Belgian fare, diners are being offered a range of beers imported from Belgium, including Leffe, Hoegaarden and La Chouffe, or even beer-inspired cocktails like the Flemish Passion and Orange Waffle. Those with a sweet tooth can indulge in the classic Brussels waffles with crème chantilly, dark and milk Belgian chocolate sauce and bourbon with vanilla ice cream topping.
When: 6:00pm–11:00pm, July 1–September 30, 2019
Where: Palms Café and Bar, Sheraton Grand Macao Hotel, Cotai Central, Estrada do Istmo, S/N, Cotai
How much: A la carte menu – MOP $178 for a beer and 0.5 kg mussels combo in a flavor of their choice
For reservations or more information, call +853 8113 1200 or email [email protected]
Tags