Macau Lifestyle is partnering up for a giveaway with The Flying Winemaker to give one lucky reader the fantastic opportunity to join an exciting one-day express crash course in wine. Learn from a well-respected figure in the industry–Eddie McDougall–a prominent wine-maker and also the chairman of the Asian Wine Review. Eddie has played the role of a wine judge and he is also the TV personality behind The Flying Winemaker brand.
Learn something new and meaningful through this short course and you'll soon be hosting your next party in style and great confidence. If you're curious to know what's included in the course summary, apart from the three hours of tuition, you'll learn the aspects of winegrowing, tasting, and reading labels. You also get to sample 16 world-famous brands of wine that highlight various categories and styles. Broaden your knowledge of wine and hone your ability to taste and describe it. The course caps off with sumptuous aperitivos, antipasti, and pizzas by Caffé B Macau. It's bound to be an extraordinarily classy day with the best people in the industry.
For this exciting giveaway, we are offering one spot for our lucky reader which is worth MOP $1,800. This giveaway ends on September 22, 2020, and the winner will be notified directly via email. The Flying Winemaker's one-day express crash course in wine will take place on Saturday, September 26, 2020. The event starts from 3:00pm to 6:00pm at Caffé B Macau. The prize is valid only on the day of the event. Don't miss this incredible chance to enjoy drinking and learning more about wine!
Enter this giveaway!
---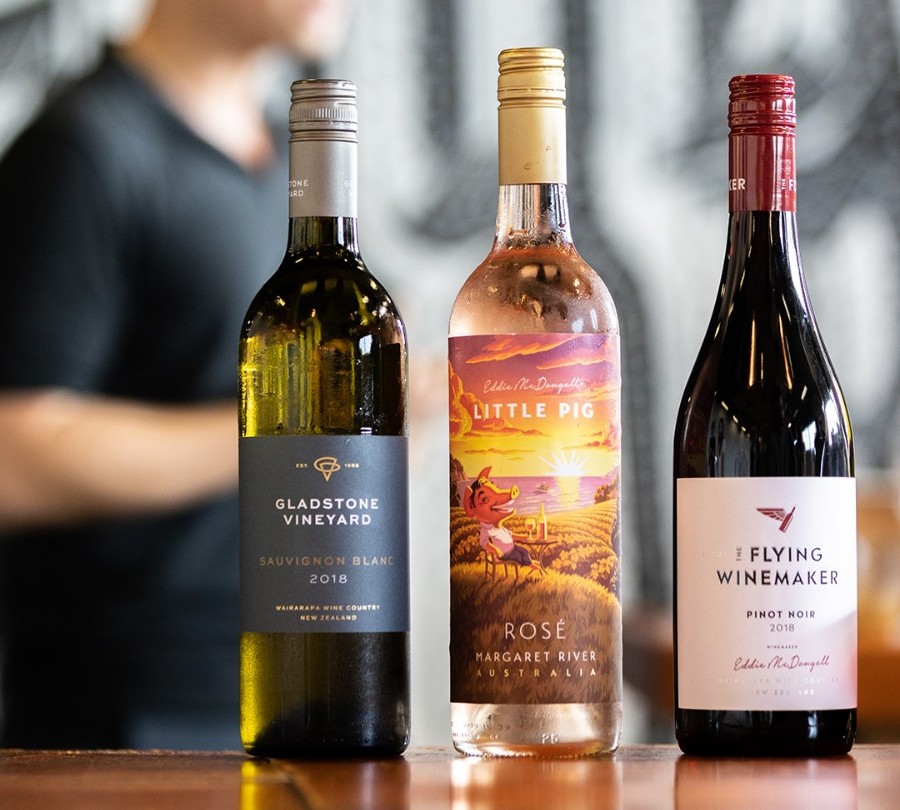 The Flying Winemaker is bringing an exclusive and one-day-only crash course on wine for all who are interested and aficionados to learn more! This course includes need-to-know aspects of winegrowing, tasting, and reading labels, but also the sampling of 16 different wines featuring world-famous brands. Participants will also receive an exclusive educational manual designed and published by The Flying Winemaker and have the chance to end this activity with some delicious appetizers, pizzas, and pasta from Caffé B.
The course–in English with Cantonese translation, if needed–takes place at the beautiful and classy Caffé B, overlooking Nam Van Lake. Gather some friends or make this an interesting date with your loved one and join this entertaining wine course that will surely make you shine the next time wine is being discussed! Eddie McDougall is an award-winning winemaker and the face behind The Flying Winemaker, one of Asia Pacific's most dynamic wine brands. There are only 12 seats available, so hurry up and book yours now!
When: 3:00pm–6:00pm, Saturday, September 26, 2020
Where: Caffé B Macau, Lake View Mansion Block 1, 744G-H Avenida Panorâmica do Lago Nam Van, Macau
How much: MOP $1,800 (singles' fee)
MOP $3,000 (couples' fee)
For more information and reservations, send an email to [email protected] or send a message through WhatsApp to +852 9838 2576
Tags