June 10 marks the Day of Portugal, Camões, and the Portuguese Communities, and the celebrations extend to Macau as well. Part of this holiday's name is dedicated to Luís de Camões–a Portuguese poet from the 16th century–who wrote "Os Lusíadas". This epic collection of poems is considered one of the most important works of Portuguese literature and recounts episodes from Portugal's history and maritime achievements.
Alternatively called the 10th June, the day is filled with official ceremonies, feasts, concerts, and other events such as exhibitions or conferences. In Macau, this holiday is usually celebrated across several places, including the consul's residence in Penha Hill–former hotel Bela Vista–the Portuguese School, and the Consulate. However, this year and following the global measures again the spread of COVID-19, big gatherings are off the books, meaning both the consul's residence cocktail and the school pilgrimage to Camões grotto will not happen.
Although both these happenings will not take place in 2020's edition, the program seems to have been extended, will activities and events throughout the whole month, from June 4 to 26. The Portuguese Oriental Institute (IPOR), Casa de Portugal, and the Portuguese Consulate are responsible for the yearly organization of a program that lasts for a week and includes concerts, cinema exhibitions, art exhibitions by Portuguese artists living in Macau, amongst others. Let's check out what's in store for this year's June 10 celebrations!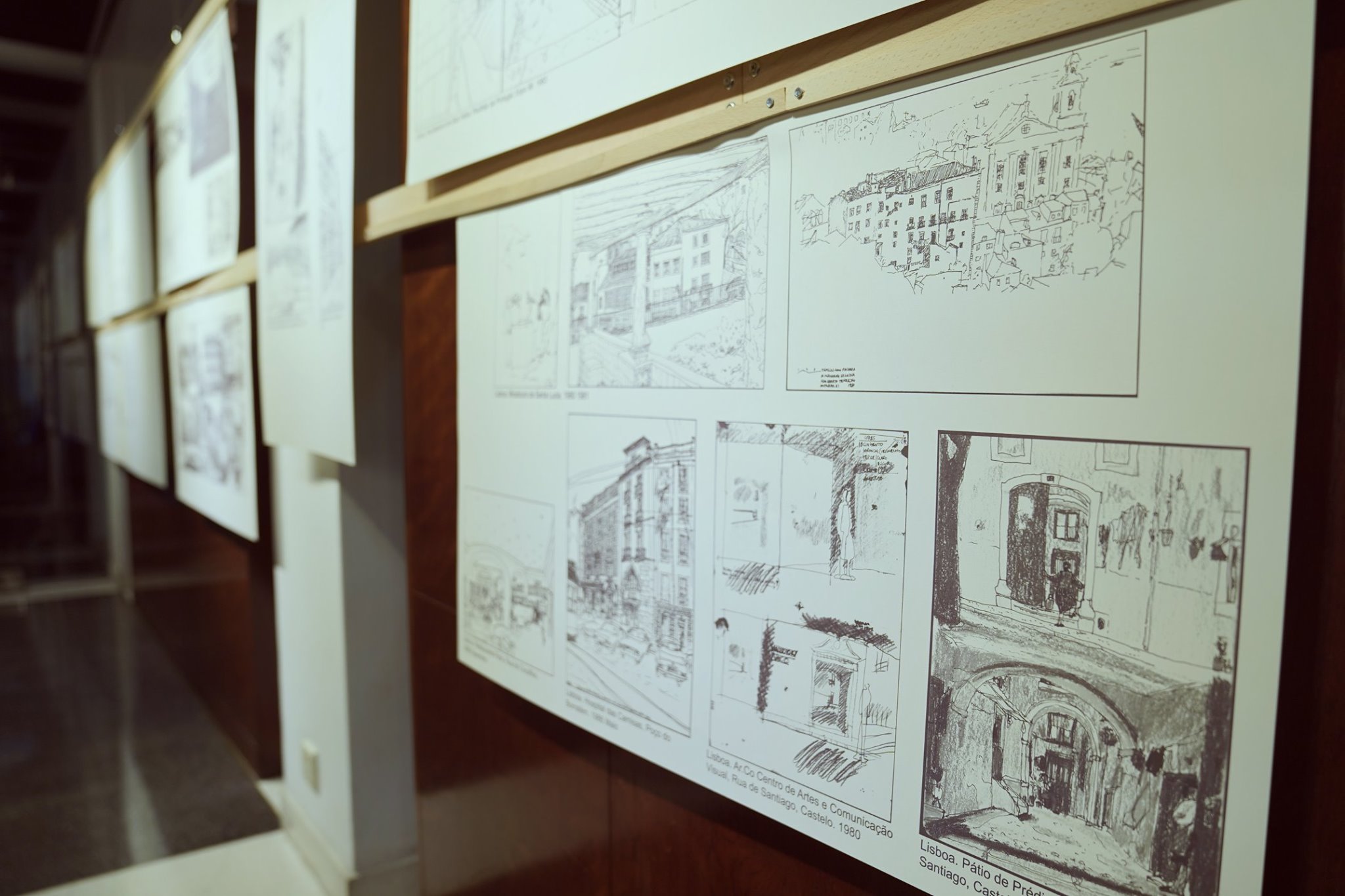 Art Happenings – Portuguese Vibes
The first happening is the opening of Portuguese architect and artist, Adalberto Tenreiro, exhibition. "Days of Portugal, Drawings from South to North" is comprised of drawings the author created while roaming through his country. Inaugurated on June 4, it's opened to the public for free until July 10, 2020.
However, art doesn't end here: Photographer António Mil-Homens presents a series of paintings, a project he's had for two decades and never finished until now. The name "Monochrome" comes precisely from the fact his exhibitions feature black and white artworks.
Besides this inaugural event, there's a puppet show–for children–telling the story of a romance and of popular dances and contests in Portugal, the so-called arraiais. "O Arraial", by artist Elisa Vilaça, takes place on June 6, 2020 at Casa Garden. June 10 is the official day for celebrations: the Portuguese flying flag ceremony and an art exhibition–"O Sono"–mark this. The latter, by Portuguese artist Madalena Fonseca, takes place in Tap Seac's Glasshouse. Her oil paintings depict scenes related to sleep and how restoring this action is to her. It's on until June 28, 2020.

Cinema Cycles – Diversity on Screen
Cinema has always played an important role in these festivities. The organization chose to host IndieLisboa movies at Cinematheque Passion. The cycle takes place on the weekend of June 5 and 6 (Saturday and Sunday) and features different cinema genres: from features to short films, documentary to fiction, there's a lot to check out on the big screen!
The next weekend is also dedicated to cinema: the NY (New York) Portuguese Short Film Festival and CPLP (Portuguese-Speaking Countries) takes place on June 13 and 14 and it's organized by Arte Institute. It's its fifth edition in Macau and aims to showcase the new generation of Portuguese filmmakers doing cinema all around the world. It comprises a series of short film movies and takes place at Casa Garden. Both these cinema cycles express the diversity contained in the Portuguese communities across the planet.
A Tribute to Portugal
June 12 (Friday, 8:00pm) is reserved to a music concert by Casa de Portugal's own band! With a setlist of Portuguese songs, they'll build a concert in tribute to their country and culture, so be sure to head there and check out these artists. Tomás Ramos de Deus, Miguel Andrade, Ivan Pineda, Luís Bento and Paulo Pereira make up this collective.
These celebrations also include the release of "Pearl River", a book that joins writings about Macau by 24 poets. It's written in Portuguese. June 26 marks the end of this 2020 edition, with a literary night, where different authors and literature lovers gather to read and declaim some of their favorite authors or by themselves. Starting at 6:30pm in Casa Garden, it has free admission.
---
When: June 4–6, 10, 12–14, 18, 24 and 26, 2020
Where: Tap Seac Glass House (Tap Seac Square), Casa Garden, Passion Cinematheque and Portuguese Consulate
How much: Free admission
For more information, check the organizer's Facebook page
Tags
Related Posts