Macau's Grand Prix event is famous for its demanding track layout, with long straight sections bringing cars to the upper limits of their rated speeds, and then hair-raising sharp turns, one after the other, in quick succession. It is the kind of course that tests the skills of the very best drivers from around the world, and it's a course many drivers look back upon with fond memories. Macau's Grand Prix has seen many drivers over the decades, and we have seen numerous remarkable stories unfold on the racecourse. Here is our list of top 5 notable drivers.
Michael Schumacher ( featured image)
Regarded as one of the greatest, if not the greatest, Formula One driver of all time, the German is probably most remembered in Macau for the 1990 Grand Prix event. In the final lap, Schumacher led Mika Hakkinen. The two cars then collided and Hakkinen was finished. Schumacher's car was badly damaged but he narrowly completed the final lap and was victorious. Most recently, in 2013, Schumacher suffered serious brain damage in a skiing accident and to this day undergoes private rehabilitation.

Ralf Schumacher
In 1995 Ralf Schumacher followed his older brother Michael as the winner of the Macau Grand Prix. In this race, a large crash during the very first lap took a majority of the cars out, with Ralf one of the few to emerge unscathed. This gave him an early lead and he went on to win the race.

Antonio Felix da Costa
Antonio Felix da Costa's victory in 2012 made him the first driver from Portugal to win in Macau since Eduardo de Carvalho won the inaugural race back in 1954. Felix Da Costa went on to win in 2016 as well.

Riccardo Patrese
Italian Riccardo Patrese is also a two-time winner of the Macau Grand Prix, in 1977 and 1978, and is one of the most experienced F1 drivers in history. His Formula One career touches three decades, from 1977 to 1993—overall entering 257 Formula One World Championship Grands Prix and starting 256 races.

Takuma Sato
Takuma Sato won the 2001 Macau Grand Prix and this represents one of only two victories for a Japanese driver throughout the history of the event in Macau. His winning car is still on display at the Macau Grand Prix Museum.
The Grand Prix Museum 431 Rua de Luís Gonzaga Gomes, Macau, +853 8798 4108, www.museums.gov.mo/museums
---
When: November 16–19
Where: Guia Circuit, Macau Peninsula 
For more information, visit www.macau.grandprix.gov.mo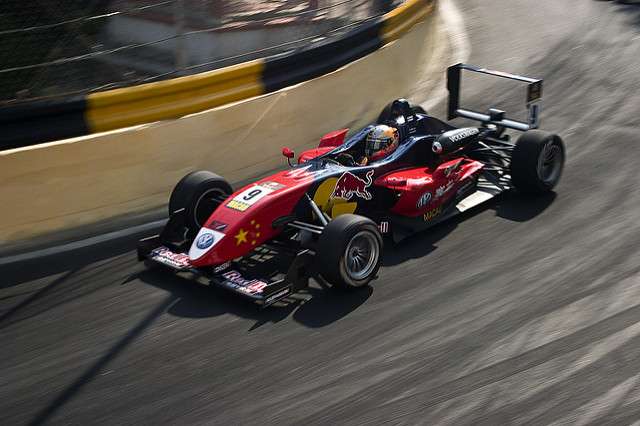 Share
Tags
Related Posts