Talented Portuguese artist Alexandre Farto—popularly known as Vhils—has taken over the streets of Macau with an extraordinary exhibition of visual poetry reflecting on contemporary life and people.
Pioneering a groundbreaking carving technique, based on removing the surface layers of walls and other media with non-conventional tools, the skillful artist has been hailed as one of the most compelling approaches to the urban art scene. From stencil painting to wall carvings, billboards to screen prints, and pyrotechnic explosions to neon, Vhils has been exploring his concept of the aesthetics of vandalism in a plurality of media, continuously pushing the boundary of artistic expression.
Having been listed by CNN as one of 2016's most visually inspiring moments for his artwork in Hong Kong, Vhils has proudly presented "Debris" in Macau. His aim is to unveil the often forgotten collective memory and history of the city through his vision.
How did your art journey begin?
I started as a graffiti artist in the suburbs of Lisbon, Portugal. It was quite a rural area during that period and I was influenced a lot by the revolution at the time. It was then that I witnessed much destruction and the effects of the war on the walls. I started to look at a wall more as something that absorbs the history of a city and the mark of the evolution of things. I started to realize that these spaces of overlaying things were getting faster and faster. Instead of adding to it, I came up with the idea of extracting layers not to paint but carve.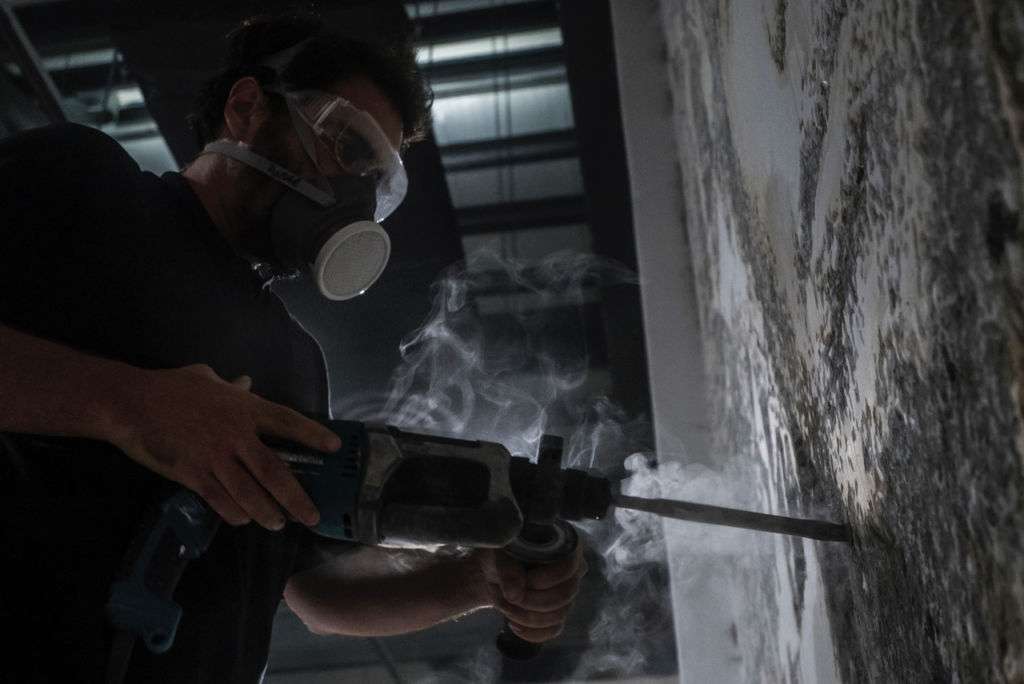 Did you have a formal introduction to art?
I studied at the University of the Arts in London, Central Saint Martins, and Byam Shaw Fine Art Skills and Practices. I was significantly involved in the graffiti scene and started on the streets discovering myself. I wanted to try something different than just painting on the wall. For me, it's painting on the layers of the history. To be able to capture portraits of people especially the locals that make them who they are, add a valuable meaning that reflects how we are composed of everything around us.
How did you end up here in this part of Asia?
It started when I had a residence in Hong Kong that resulted in my first show. We had the idea to move shows to different cities because I wanted to capture the essence of the place.
I basically go and film the streets with a slow motion camera. It slows down the pace of the city and you get all the moments you see every day but don't see the beauty of it. I am able to capture what's happening in the city at that moment. I had a video of Hong Kong and Macau dialoguing with each other.
What do you think of the Macau landscape and arts scene?
It's a very peculiar city and place. Each place has their own layer and history. It's completely different and unique. I believe everything has a story behind it. With the urban environment, lots of layers are similar to each other and somehow they are all different in many ways as well. The urban life brings us closer to each other.
I know a few local artists and understand that it can be hard to have their own career and establish a reputation. I've met passionate people doing these things and hopefully, they will have more space both public and exhibitions that make the city much more interesting. It's different artists working together.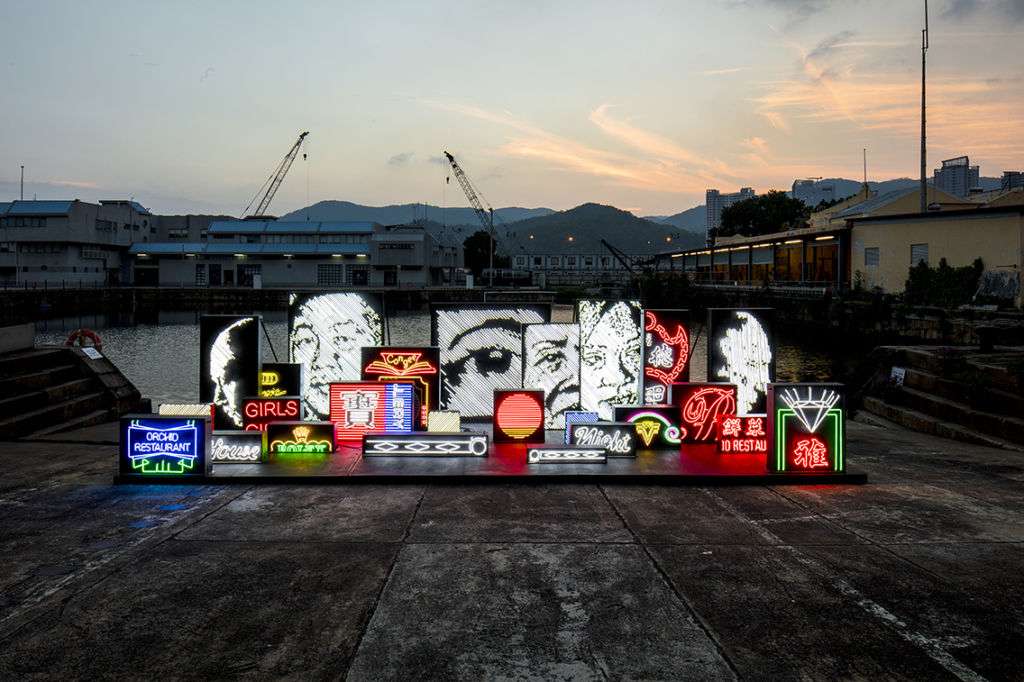 How did you manage to get support in Macau?
It's not always easy but with the support of different entities. I was invited here by ICM. It's mainly thanks to the support of lots of institutions that the actual production took two weeks.
Where do you think globalization will take us?
What I try to do and expose is what's happening slowly around us in our urban life. It's down to us so we can get the reflection of ourselves of how the pace is so fast around us. You don't think about the sensibility and impact that urbanization and globalization have changed dramatically. While access to urban life allowed us small comforts and also allowed us to lose ourselves.
By just raising questions because (pausing intensely) I don't have all the answers to everything. It is however important to me for people to get their own reflections and that's ultimately what an artist should think of and be like in life.
---
The exhibition is open daily from 10:00am to 7:00pm except on Mondays.
When: June 1–November 5, 2017
Where: Navy Yard No.1 Contemporary Art Center, Rua de S. Tiago da Barra, Macau
How much: Free admission
For more details, visit www.icm.gov.mo
Tags
Related Posts