Featured image: First McDonalds opened in Macau (1987) in Rua do Campo. Credits: Lok Kun Lei in Macau Old Photos Facebook group
In honor of July 4, Independence Day of the United States of America, here are four ways in which America has shaped history in Macau and one in which Macau helped shape theirs. As you will see, their contribution to life here on the peninsula is not only McDonald's and Coke but so much more! Macau was rarely involved in armored conflicts, but it did have its share of moments. One of them happened during the Second World War, for example. There are several things linking America to Macau, so read on and find out more!
McDonald's
(See featured image above)
Sure, we mentioned that it's not just McDonald's, but growing up in a place where fast food was a little scarce, heading to McDonald's at Rua do Campo (the first one in Macau, opening its doors in 1987) was an event. There are also plenty of fond memories of birthday parties held there from the kids of the 90s living in Macau at the time.
The inauguration of the city's first McDonalds is an important happening everywhere and it was no different in Hong Kong, where people also rushed to check out the enclave's brand new fast-food restaurant. In fact, we sat down with the CEO of Golden Burger Group, Michelle Ho to find out more about it. Find out her insights and how she helmed the group here.
Also read: Macau's Golden Girl: Michelle Ho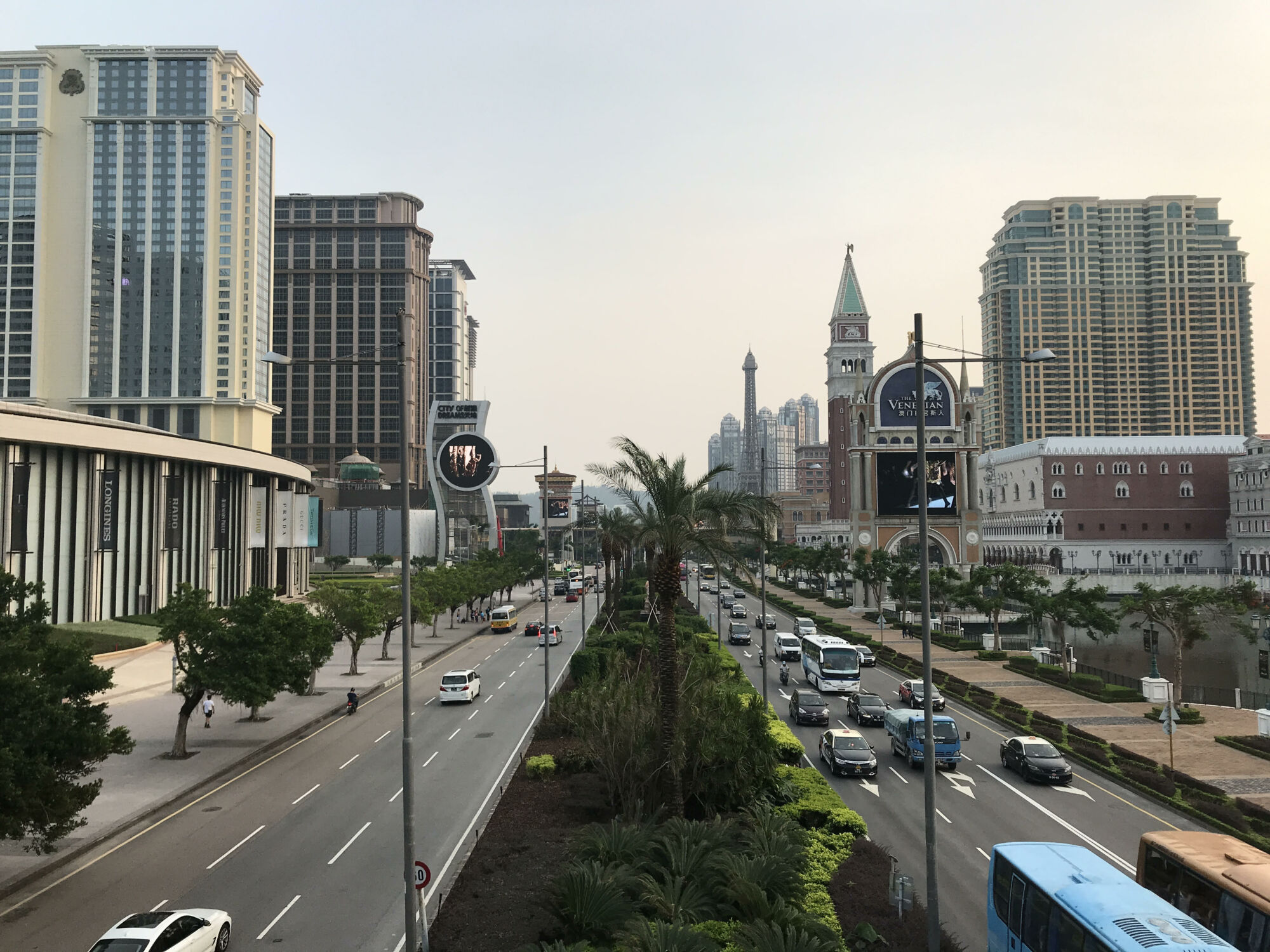 Casinos
Yes, we're stating the obvious but Macau in the bygone days was always something of a city of vice. However, big American corporations such as Sands and Wynn have forever changed the landscape, habits, and lifestyle of the locals. With the casinos came the big shows, nightlife, and great restaurants that have put Macau on the global gastronomy map.
While the first steps into the gaming industry were made by local mogul Stanley Ho–who owns hundreds of other businesses here and across the world, namely in Hong Kong and casinos in Portugal as well–other companies have American CEOs or people affiliated with American companies.
Also read: The Heart of Macau Entertainment: A-Z of Cotai Strip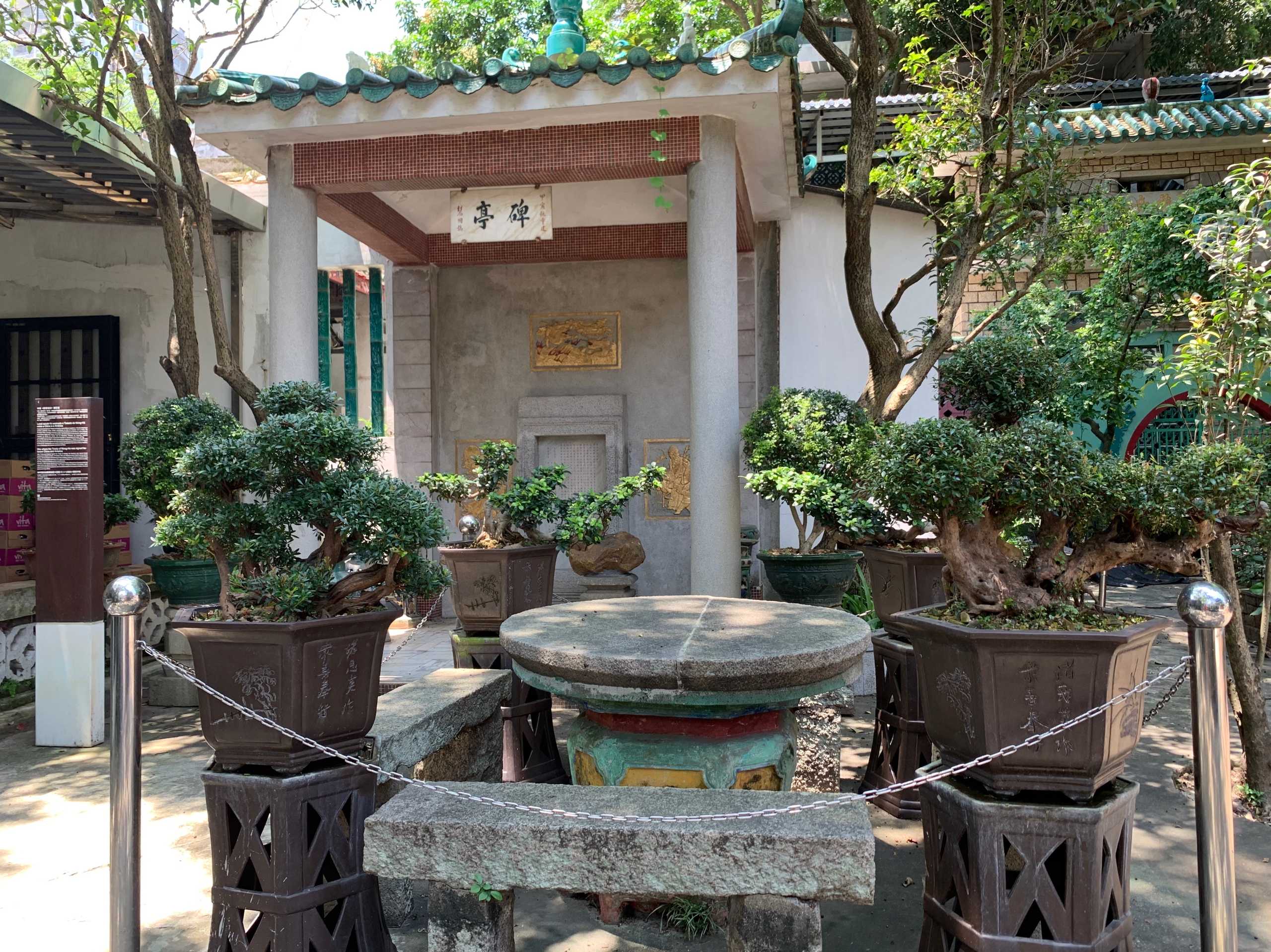 The Second World War
Despite being mostly neutral, the Second World War impacted Macau too. Macau did not escape having a strong Japanese presence in its territory. The war years were tough on the small city, and famine took its toll. The day the Americans actually attacked the city came as a surprise. It was in name of liberty that on January 9, 1945, American bombers destroyed armament that was being traded with the Japanese for rice, near the Outer Harbour.
But it was not all bloodshed. Macau, more precisely the Kun Iam Tong Temple, was the place chosen to sign the first Sino-American Treaty in history. Followed the commotion of the First Opium War, on July 3, 1844, the viceroy of Canton, Ki Jing, and Caleb Cushing, a Massachusetts lawyer dispatched by President John Tyler, who was under pressure from American merchants concerned about the British dominance in Chinese trade, made a deal. As a gesture of goodwill towards the Qing Empire, the opium trade was declared illegal, and the U.S. agreed to hand over any offenders to China.
Also read: Kun Iam Temple: A Tale of Love and War
Kun Iam Tong Temple Avenida do Coronel Mesquita, Macau

Cheesecake Factory
Another thing we have to be grateful to America for is Cheesecake Factory that's finally open in Macau! They don't have shops in Europe, Oceania, Russia, and so many other countries. Yet, this all-American brand decided to open a branch right here in Macau! How lucky are we? Besides the obvious–yes, cheesecakes–Cheesecake Factory has a long menu with dozens of food items, but also cocktails.
Everything has an American and Mexican flair to it, like their jumbo burrito, fish and chicken tacos, or their traditional meatloaf made with a super homemade recipe. Cocktails are colorful and fun, while you can also simply order a beer or wine. Cheesecake Factory might just be the most obvious American thing right now in our city.
Also read: Macau's Very Own The Cheesecake Factory
Also read: Where to Find Mexican Food in Macau
Also read: Where to Get the Best Burgers in Macau
Cheesecake Factory Shop 2203D-E, Level 2, Sands Cotai Central, Macau, +853 2882 3398, www.sandscotaicentral.com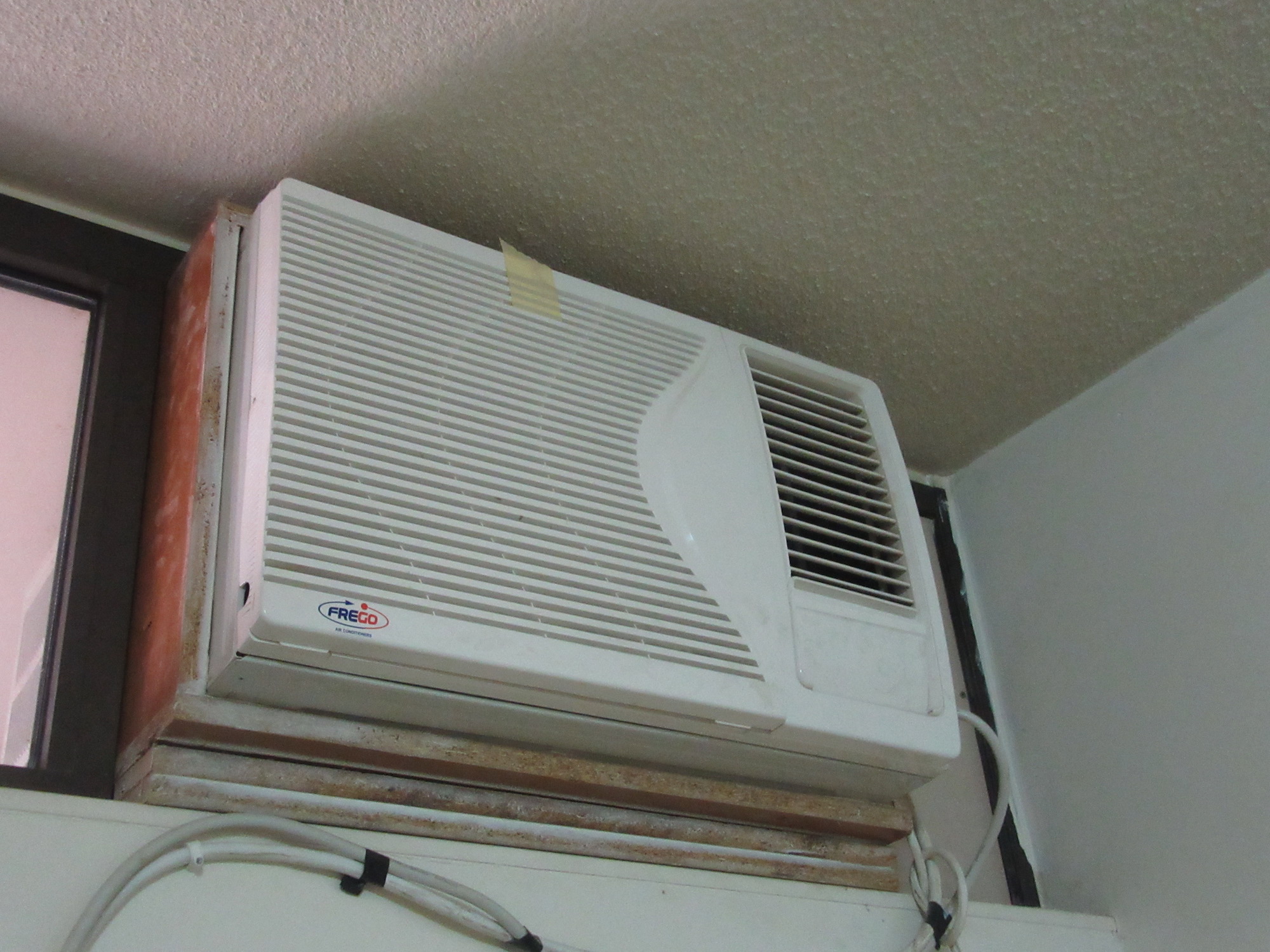 Air-conditioning
Well, Macau certainly gave this invention a very warm–no pun intended–welcome! Electrical air conditioning was brought to the world by American engineer Willis H. Carrier (1876–1950). His first mechanism started working in 1902. Interestingly enough, his device was designed to improve manufacturing process control in a printing plant and controlled not only temperature but also humidity. More than a century went by and this is still one of Macau's most wanted home appliances, since it really does make a difference when it comes to quality of life in a city with such a warm and humid weather for more than six months a year.
Personal Computer (PC)
Nowadays, a computer is a must-have for almost everyone from developed countries. Be it for work or leisure, a personal computer is key in people's daily lives. Kids and adults love and use them to write, communicate or have fun. And Macau is no exception. There's a strong community of gamers in the region–mostly teenagers–like in other Asian cities such as Japan or China. Actually, we wouldn't exist if it wasn't for this interesting American invention! You might have heard all about Steve Jobs and Bill Gates, but according to the Computer History Museum, the first ever PC was created and designed in 1970 by American engineer John Blankenbaker, from Kenbak Corporation. It's said he created the device in his garage in California.
In 1984, it was Macintosh's turn to bring their own version of the personal computer to the world. Before then, these electronics were usually bought and used by tech savvies, technicians and people from this industry. Mac is the computer series developed by Apple brand and it was name so because of Jef Raskin's–American specialist in human-computer interaction–favourite kind of apple: the McIntosh.
Cellphone
Technology has taken huge leaps these past few years and even decades, but who's to say tablets, digital watches and other devices would even exist without the invention of cellphones? Say thanks to American Martin Cooper, the man behind the invention of the first hand-held cellular phone. Can you even imagine what was like for people at the time to start using phones without having to stay put because it had a cable attached to it? It's 2020 and people take this freedom for granted, but this was only possible because of Cooper, who places a cellphone's first call from his car, in 1973.
Rolling Luggage
Maybe you've travelled with a heavy and bulky suitcase somewhere, that old and broken bag your parents had down at the basement. Or maybe you're lucky enough to never had to drag one of those in hand through the Macau ferry terminal or airport. Wheeled suitcases as we know them also came from America, more specifically Northwest Airlines pilot Robert Plath, in the early 1990s. Rollaboard was the name the pilot chose for his precious invention, which is sold through the company he also founded, TravelPro.
It still advertises itself as the number one choice for flight crew members and frequent flyers. However, we can't forget the name Bernard D. Sadow: the vice-president of a luggage company–also from the U.S.–designed a less comfortable piece. Still, it's said to be the predecessor of Plath's invention. This first model rolled flat on the front with a strap on top; the pilot's has wheels and a handle on top. We have to admit this might just be one of the handiest creations to date! Especially for people who travel through the world.
Wi-fi
Nowadays, a big percentage of Macau public areas are covered with wi-fi service, enabling tourists and resident to surf the web without the need of turning on data, even allowing people to work on their laptop outside their home or favourite café. Made public in 1999, the idea was still taking its first steps in development. Very few places offered it to people. However, as time goes by, more and more countries and governments are making available to people, almost democratizing its access. Most personal computers come with an embedded wi-fi system, which allows these devices to connect to a nearby signal.
This article was written by Raquel Dias in July 2016 and updated by Leonor Sá Machado in May 2020.
Tags
Related Posts