Macau might be known for its casinos and neon lights, but the city has a lot more to offer. You may have heard about the fusion of cultures, the amazing food and why the historic center of Macau is a UNESCO World Heritage Sites. But Macau has also some hidden gems that are not quite displayed on tourist maps. So, if you have seen most of what Macau has to offer–or if you prefer to go on an adventure beyond what everyone else knows, we will take you on a journey through battles, tragedies, inspiration and much more.
Statue of Luís Vaz de Camões in Carmo Garden in Taipa
(See featured image above)
Luís de Camões is a very famous Portuguese poet, who wrote one of the most important books in Portuguese history. The "Lusiadas" is a compilation of the discoveries made by Portuguese sailors around the world. The poet and warrior was said to have lived in Macau, where he also fell in love. Camoes has a garden and a grotto with his name in Macau, a place worth visiting. It is said the poet wrote part of the epic "Lusiadas". But if you are curious to see how this one-eyed man looked like, you probably will want to head to the Carmo Garden in Taipa, near the Museum-Houses. There, since 1999, a statue has been erected. The then 22-year-old student Wong Ka Long made the sculpture after being challenged by a teacher. He was studying Arts in Guangzhou when the professor asked him to create something that reminded him of his home, Macau. He was inspired by the Chinese version of one of the verses of "Lusiadas" and by a bill with Camoes on it. Although the poet is usually portrayed with an eye closed, as he lost it in a battle, Wong made Camoes with both his eyes closed. He explained that he chose to portray the poet this way because he loves freedom and tried to project that in the sculpture: like Camoes had just woke up at night, lonely and thinking, getting inspired to write. Poems can also be found carved on the statue.
Tip: Take advantage of the trip, by visiting the museum-houses and the beautiful garden, 3,500 square meters of flowers and culture!
Carmo Garden Taipa Municipal Garden, Avenida de Carlos da Maia, Largo do Carmo, Taipa

Sculptural Ensemble, Taipa
It was explained before that this monument was the "tail of a dragon", one that expands from Lisboa Hotel in Macau, through the bridge, and to the small Taipa hill. Although the story is a bit more complex than plain "Feng Shui", there's something more factual about this colossal white monument. The various murals curving through the hill represented detailed scenes of life in Macau through different time periods. If there's a monument that represents the mix of cultures, this is it. Created by Portuguese sculptor Dorita Castel-Branco, the 300-meter-high monument was completed in 1985 and it was inspired by the compass and boats used by the Portuguese sailors, rickshaws on the streets, landmarks of Macau's architecture, traditional handicraft industry, customs such as the dragon and lion dances and lanterns festivals, and the beautiful Chinese silk suits. All of them are there, represented in a handmade-sculpture.
Tip: Take advantage of the view! Get there before the sunset and see the beautiful skyline of Macau. There's a viewpoint there for you to take pictures to your heart's content.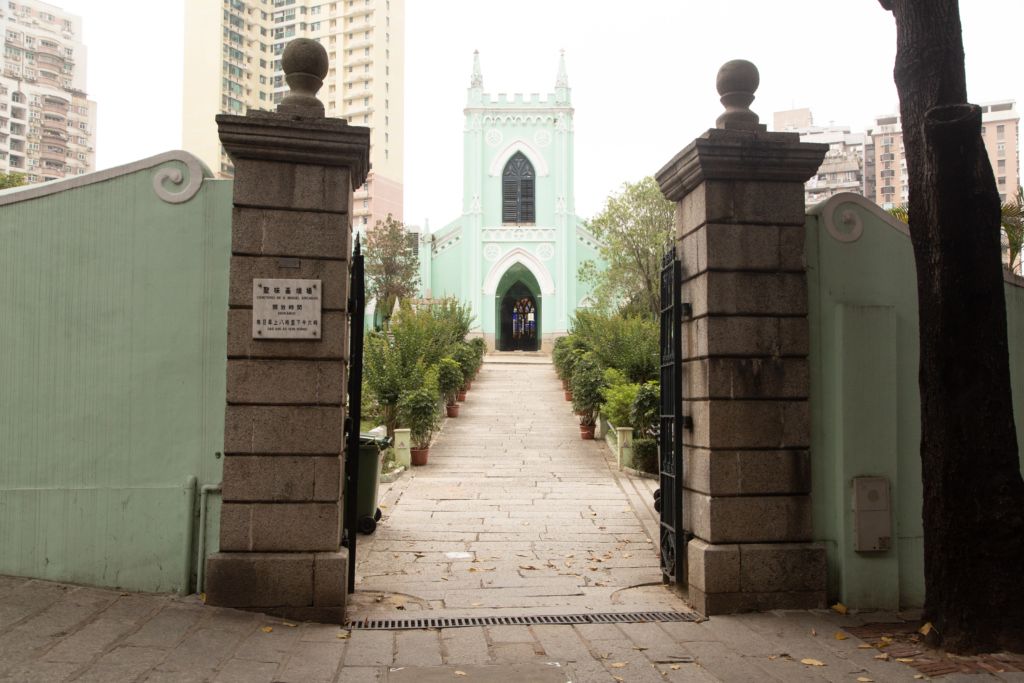 Statute and gravestone for Colonel Nicolau de Mesquita, Saint Michael Cemetery
If you stand today at the Senado Square, you won't see it, but imagine a statue erected in its center. This was there until 1966, to honor a Macanese hero named Vicente Nicolau de Mesquita. He led a small group of soldiers against a Chinese defending force, attacked and pacified the Chinese fort at Baishaling, which guaranteed Macau's security. However, the Colonel was wracked by depression due to his job in the military. His madness reached its peak in 1880 when he murdered his second wife and daughter, committing suicide by throwing himself down a well at his home. He was not given a military burial, neither was he allowed to rest in consecrated ground. His home doesn't exist anymore, and his statue was pulled down by rioters in 1966. 30 years after his death, his remains were put in Saint Michael Cemetery, to honor him as a hero. A statue now resides there, right at the entrance of the cemetery.
Tip: Want to get there easily? Take buses 7 and 8 there
Saint Michael Cemetery 2A Estrada do Cemitério, Macau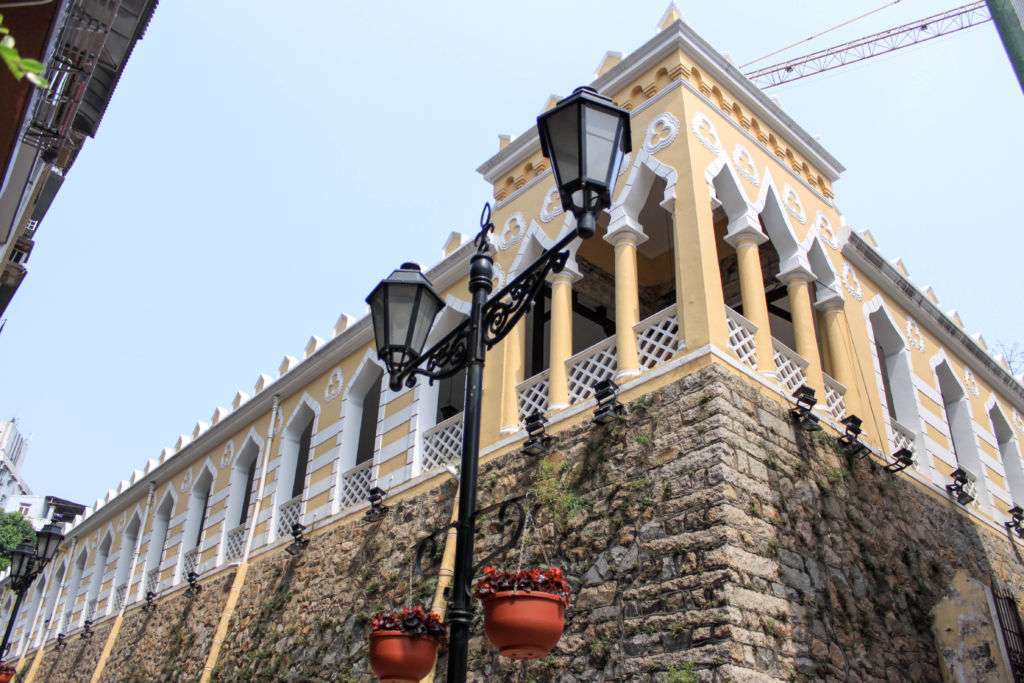 The Moorish Barracks, Barra, Macau
With pieces of Indian architecture, this is the perfect place to get lost between cultures. The Moorish Barracks was built in 1874 for troops from Goa (Portuguese India) to reside, as they were here to support the local police. Surrounded by balconies, the bright-yellow building is the perfect spot for beautiful photoshoots, where European and Eastern elements blend.
Tip: Just a few steps away is one of the most iconic temples in Macau. Enjoy strolling down the street while taking in the sights. To get there, take buses n. 1, 2, 5, 6B, 10, 10A, 11, 18, MT4 and get off at Barra or Lilau Square
The Moorish Barracks Calçada da Barra, Macau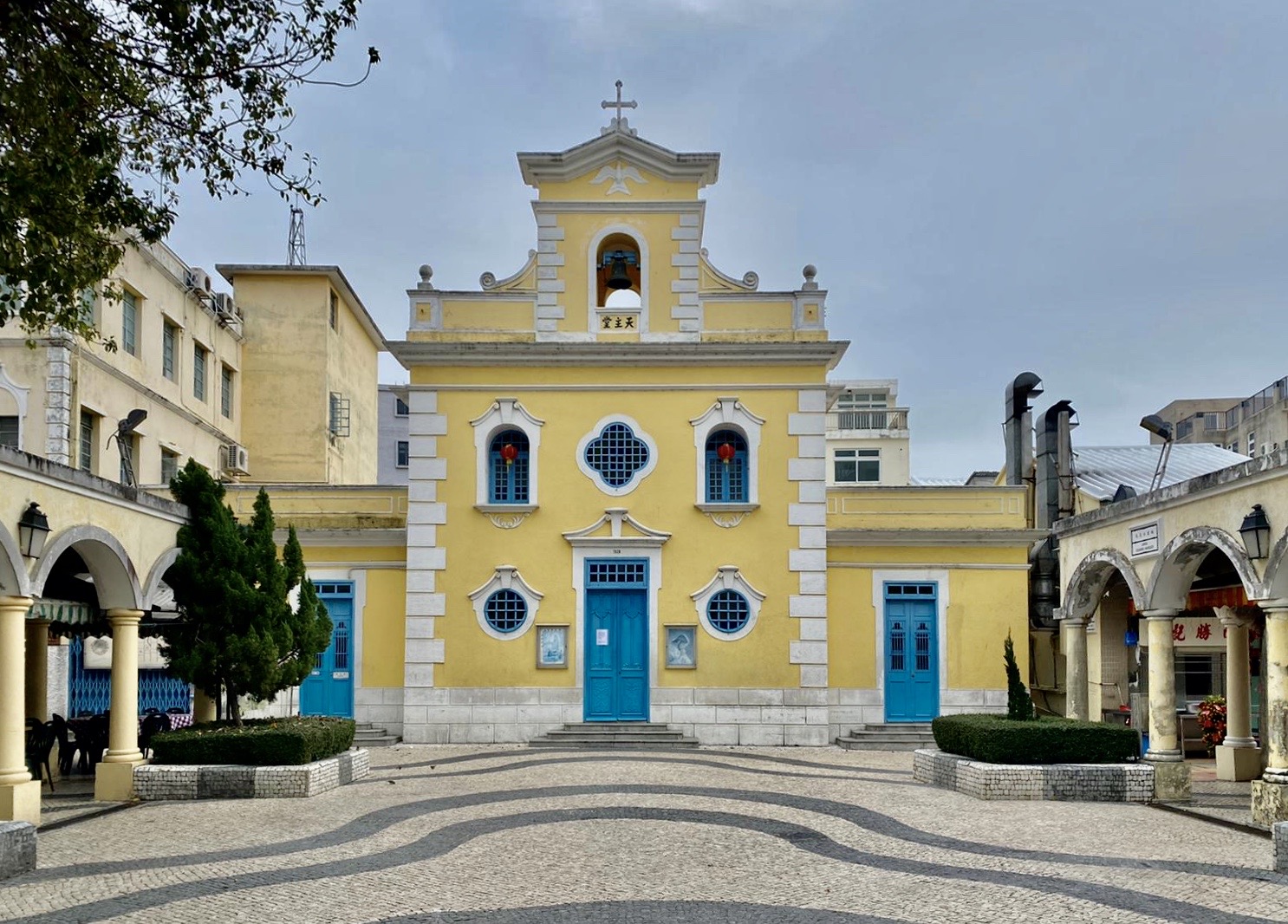 Monument commemorating Macau's victory over the pirates
Macau was called by the Portuguese as the city of the saint name of God. But it wasn't only the Portuguese who saw prosperity in this place–pirates did too! Coloane village was a secluded site where pirates liked to attack. In 1910, they invaded the site, even asking  for ransom to release some of those they abducted. But on 12th of July that year, the troops ended the pirates' reign, defeating the thieves of the sea. A monument was then erected to honor the brave soldiers and those who survived to tell the story.
Tip: Take advantage of the great location of this monument and watch the ocean where the pirates once navigated, as well as mainland China on the other side. Observe the birds at sunset, eat in the local restaurants and compare the awesome Chinese temples–steps away-with the beautiful Church of St. Xavier, just behind the monument.
To get here, take buses n. 26, 50 and get out in Coloane Village
Chapel of St. Francis Xavier Rua do Caetano/Largo Eduardo Marques, Coloane
---
Tell us how did it go! Snap pictures of one of these places and tag @macaulifestyle for a chance to be featured.
Tags
Related Posts