If you're looking to rent in Macau, Suzanne Watkinson of Ambiente Properties suggests there's more than cookie cutter high-rises to choose from.
Like most modern cities, in Macau we're lucky to have a variety of housing options.  Sure, we have the high-rises—some quite old and tatty, others shiny new—but we also have a whole host of low-rise dwellings, some with a great deal of charm, that tend to be favored by long-term expatriate residents and locals alike.
Clearly for newly arriving families who may not have lived in Asia before, the old adage of "safety in numbers" comes to mind, as they tend to want to congregate with other expatriates in the newer high-rises.  And it's understandable. The living is easy; most have basement car parks, on-site clubhouses with pool and gym, and 24-hour security. They are generally more modern, with "Western-style" kitchens.  But on the downside, newer builds can often be noisier; walls and ceilings being thinner than the sturdier construction of thirty or forty years ago.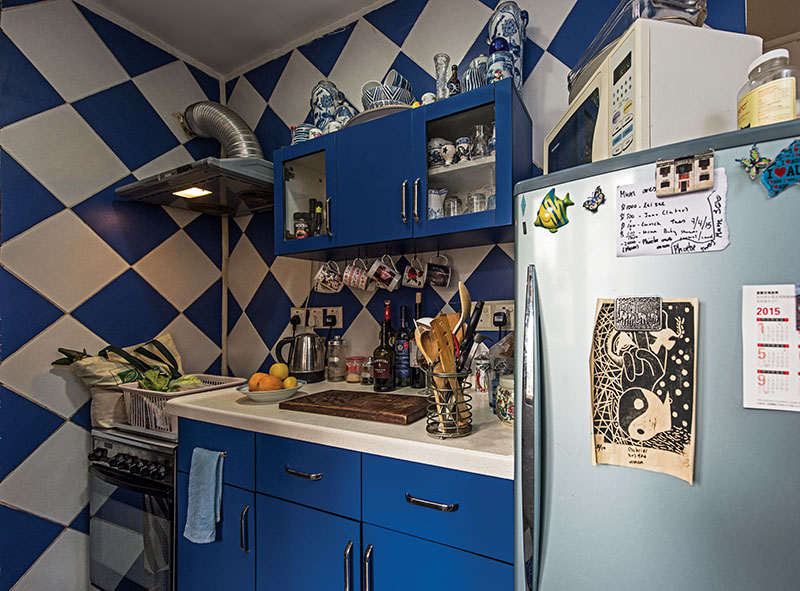 For those with a sense of adventure, who want to experience a more "local" way of life, there are a number of excellent and unique low rise properties to investigate.
A note first about what constitutes a low-rise. These tend to be either a bungalow-style building, a two to three story village house, or small buildings between five and seven stories high. Anything over five stories will have a lift; five stories or lower will be walk-ups.
There are many pros to low-rise living. Areas such as Old Taipa Village, around the Senado Square in the heart of Macau, Coloane Village, and along the Sai Van lake are the hot favorites. In the villages there's a distinct way of life that residents love. Richard owns a two-bedroom walk-up in Old Taipa Village and explains:
"I chose the village because of its proximity to everything I need. Buses are frequent. I have a bicycle, not even a scooter or a car, and from this corner of the village I can get to work in five minutes. There's a sense of belonging and community here and a good mix of expats and locals. I like strolling through the narrow streets, you feel safe, I have great neighbors, and I know the owners of most of the restaurants and bars around, many have become friends. There's a good village vibe".
Ashley, who also lives in Old Taipa Village, wholeheartedly agrees:
"People ask my why I enjoy living here so much. Apart from the obvious charm of the village with its narrow streets and quaint little houses, what I love is the familiarity with the locals. At 8.30am each morning many of the old villagers congregate at the Community Hall on the other side of the street to my apartment. They sit around, gossip, sing and chant. It's a three-minute walk to my local pub. It takes 15 minutes for me to walk to work and I have restaurants and shops all at my door step".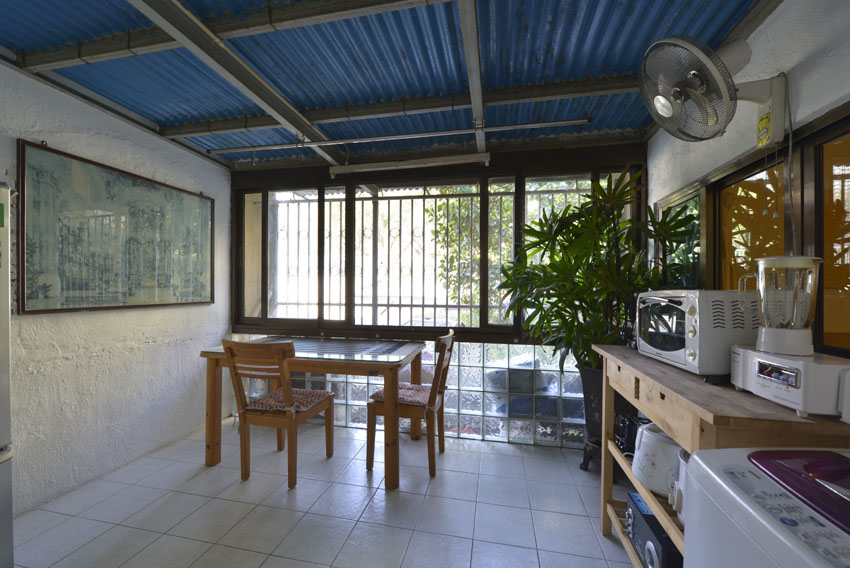 Eileen, in Coloane Village, has transformed a ground floor and first floor property into a stunning treasure trove of memorabilia, antiques, and elegant but cozy furnishings. She is quick to point out, however, that "renting a village property, one of the deals you need to get straight with yourself is that you take on the responsibility for the place. No good running to the landlord every time there's a dripping tap or a wall that needs painting. You balance this with the relatively cheap rent for the size you get".
Old Asia hands of 35 years, Australian architect Colin and his wife Sally also live in Coloane Village. Both have country upbringings and a love of the outside so they knew that a high-rise apartment would not work for them. "We're not contained box people," explains Colin, "we've got to have a relationship with the outside, a great view is just not enough, we enjoy having our doors open and being able to move inside and outside with ease". They found a tiny two-story house which was in the process of an interior renovation. "The front door was open and I poked my head in. The place was full of construction mess but instinctively I knew it was perfect for us. I could see what it was going to look like and what we could do to help it become that. It took us just two weeks to complete the renovation and move in, we couldn't wait to get out of Taipa!" Colin exclaims. And what a little jewel this 800 square foot house has turned out to be. From the outside, it is reminiscent of a Hansel and Gretel fairy tale cottage, with a red-trimmed front door, neat square stone walling and potted plants galore.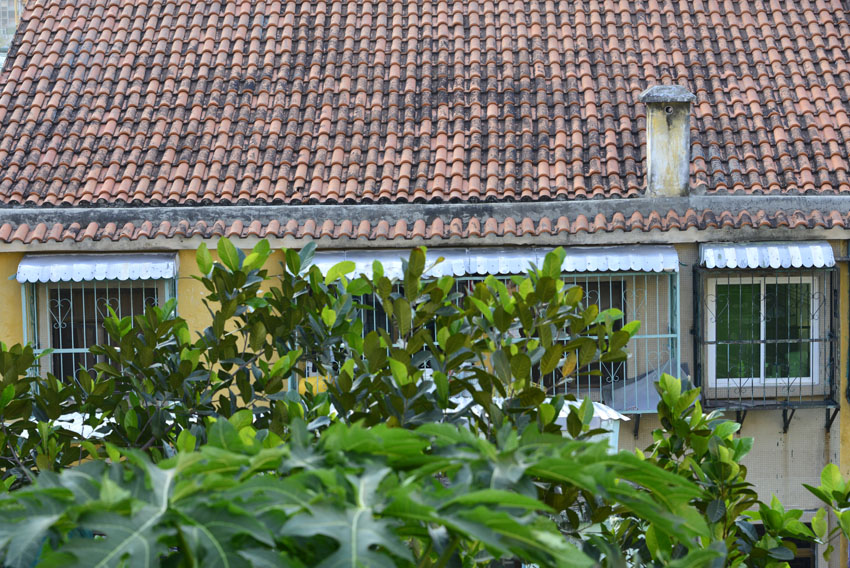 After a stint of living in a luxurious penthouse in Taipa, when Australians Bridget and Graham returned to Macau on a second tour, they were definite that high-rise living was not for them. They took a spacious second floor apartment in a seven- story building on Sai Van lake. "We wanted to experience more of the local culture, the buzz of neighborhood markets, and the sense of countryside tranquility by living on the lake. The breeze that comes off the lake on a hot day is gorgeous. And we are keen walkers and love exploring the numerous old World Heritage buildings dotted about this area".
British couple Samiya and Derik with their four children live in a fifth floor walk up in downtown Macau. They fell in love with the area that is on the isthmus—the very narrowest part of the peninsula— tucked in behind the Leal Senado. On the one side is the Praia Grande just two minutes walk away and on the other side is the inner harbor.
"This was the first place we saw and we knew it was for us. We are in an area of Macau that is brimming with history. The old police station two lanes away used to be a refugee centre for those fleeing the Cultural Revolution. Further up the hill within less than a minute's walk is the 16th century St. Augustine's Church and opposite the beautiful Dom Pedro V Theatre, the 18th century St Joseph's Seminary and Church, and the wonderful Sir Robert Ho Tung Library, once the Ho Tung's family home, where the kids go to read and hang out with friends in the gardens. We consider ourselves so fortunate being here in this little nook where you can feel connected with everything, its just great! We hear the chiming of the six bells of the Post Office, the very low bell at 5 o'clock of St. Augustine's, and the fog horns from the ships in the spring.  And at night, total peace whilst old Macau sleeps."
For any queries on these tips, Suzanne welcomes you to contact her. And don't forget to invite us to your housewarming party!
Ambiente Properties 2F Comercial Infante Building, 17a Rua do Dr. Pedro Jose Lobo, Macau, +853 6622 8541, www.ambiente.mo, [email protected]
Photo credits: Antonio Mil-Homens
Tags
Related Posts