COVID-19 has certainly changed our city just like it has changed many countries all over the world. This pandemic continues to make economic impacts in our society and we cannot simply stand and do nothing. Our love for Macau is infinite, this place gave us the opportunity to be entrepreneurs and do great and wonderful things through MacauLifestyle.com. This online and lifestyle guide has thrived through the years despite challenges. And, we affirm our commitment to our beautiful city as we share this platform with local SMEs in our community that deserves our help.
While it may seem to be turbulent times for all of us, we need to remember that these local businesses have been there for us and have been part of our lives one way or another. It is now our turn to be there for them during this difficult time. Now more than ever they need our collective help to keep the wheels turning. Our compassion for our city should remain strong. The Macau Lifestyle team will utilize this website and our social media platforms to essentially be a voice to keep the flames of hope burning. We, in return, implore you, our beloved readers, to help members of our community during these trying times. We have compiled a list to champion these entrepreneurs through this article.
The COVID-19 situation seems to be an uphill battle for everyone but it doesn't mean we should withdraw from the things that make life good. And the best way to go through it all is to be kind to one another, support our locals and do good deeds for the rest of 2020. Remember that when the outbreak ends, spend your holidays in Macau, dine in your favorite Macau restaurants, stay at our world-class Macau hotels and explore the beauty of Macau's heritage sites once again while buying local products from our homegrown brands. Give back the love we've received to Macau and support the businesses that have had difficulties due to low or lack of sales. Let's help each other the best way we can, only then can we truly emerge victorious from COVID-19!
---
Support Macau's Local Businesses
-PRODUCTS-
Cool-ThingzZ & Portuguese Spot
Nestled at the charming location of Taipa Village, this lovely gift shop is a must-visit not just for travelers but also for Macau dwellers. Home to unique Portuguese products that are directly imported from Portugal, CoolThingzZ is also a place to explore history and culture. Browse through an extensive selection of products ranging from gourmet, ceramic, textile, skincare or even wines and spirits.
Trust us when we say, this is not your ordinary gift shop. Quality and originality play an important role in its ethos hence the high-quality materials. Tourism might be the main reason this wonderful business thrives but once the tide turns, this place is worth rediscovering. With a passion for preserving and disseminating the vast material and immaterial heritage that Portugal carries, immerse yourself in the beautiful buys at Cool-ThingzZ & Portuguese Spot. And guess what, the world-famous health and beauty brand Real Saboaria can be purchased here too. That's a secret unveiled just for you. Follow their Instagram @coolthingzzportuguesespot for further updates!
Cool-ThingzZ & Portuguese Spot Rua das Gaivotas No 2, Taipa, Macau, +853 2857 6873, www.facebook.com/coolthingzzshop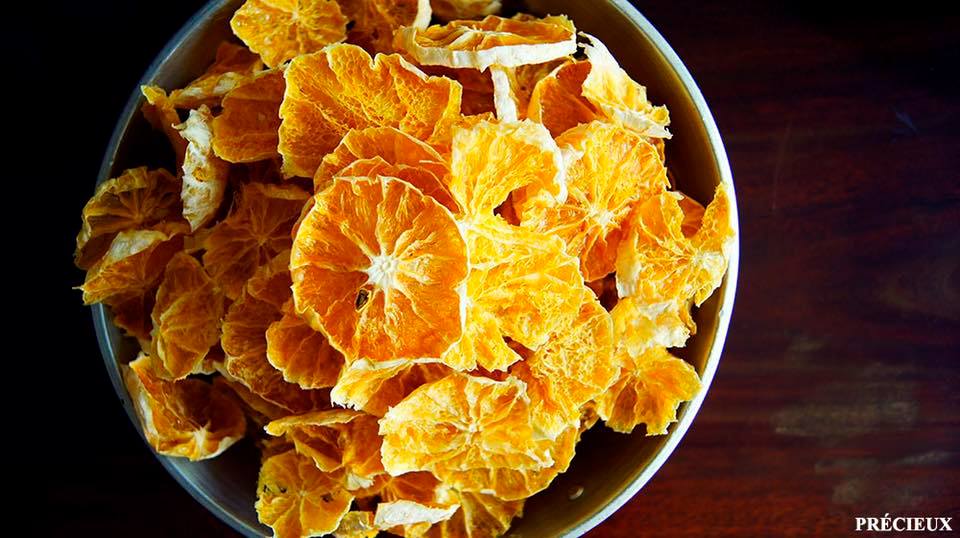 Précieux 
If there's anything we've learned from the vast changes of COVID-19 is that eating healthy is crucial during these challenging times. And having discovered Précieux, the consumption of pure, original and healthy fruit-based snacks has become important to us and we encourage you to do it too. We must all aim to consciously purchase products with no added sugars, preservatives, artificial flavorings or additives and that's not a tedious task at Précieux where you can even order via Whatsapp or WeChat.
This brand has definitely changed our view on eating healthy. They keep on raising awareness on snacking healthier especially with children who can be quite fussy when it comes to food. We love the dried fruits but it's not just about the act of buying for them. This homegrown brand also shares healthy tips and ways to maintain healthy habits integrated into everyday life. Make that choice now to live a healthy life and add Précieux to your must-follow on Instagram @precieux_allnatural and must-buy list.
Précieux +853 66867414, www.facebook.com/precieuxallnatural
SouCraftyBySouGood
The brainchild of Instagram influencer Vienna Sou of #SouGood, SouCraftyBySouGood is the ultimate indulgence for your home. The meaning of lockdown and isolation has been widely felt in this pandemic but that doesn't stop you from creating beautiful and sustainable spaces in your home. Check out her Instagram and Etsy page to find handmade macrame plant hangers, wall hangings, earrings, water bottle bags and more. Posting inspiring and positive stories on her Instagram might have made her popular but her business has unleashed her creative side in a way that helps our living spaces. Begin your eco-conscious purchase with her stylish products and prettify your home to amplify the good vibes. The best way to battle unstoppable change around us is to brighten the spaces we use every day!
For more details, visit their Instagram page @sou.crafty
SouCraftyBySouGood www.etsy.com
Goodees Market
Online shopping is both a convenient and time-saving option during these tough times. We applaud the resilience of the enthusiastic team behind Goodees Market. Their innovative way of transforming our shopping experience without compromising on quality is something we truly admire. This online retail platform offers products including organic, vegan and vegetarian products. They also have gluten-free bread, plant-based options, meats and gyros, and even skincare. Their website is easy to navigate with features that are transparent, honest and simple. The online ordering and mobile app platforms are all user-friendly too. Furthermore, they handle, pack and deliver the product with optimum care.
What makes Goodees Market a true standout is their real love for good food and deep focus in sourcing food and beverage products of superior quality from reputable suppliers all over the world. They are also proactively on the lookout for new quality products at much more affordable prices and that really makes a huge difference in our purchasing attitudes. Shopping safe and wisely can all be achieved at Goodees Market.
Goodees Market www.goodees.market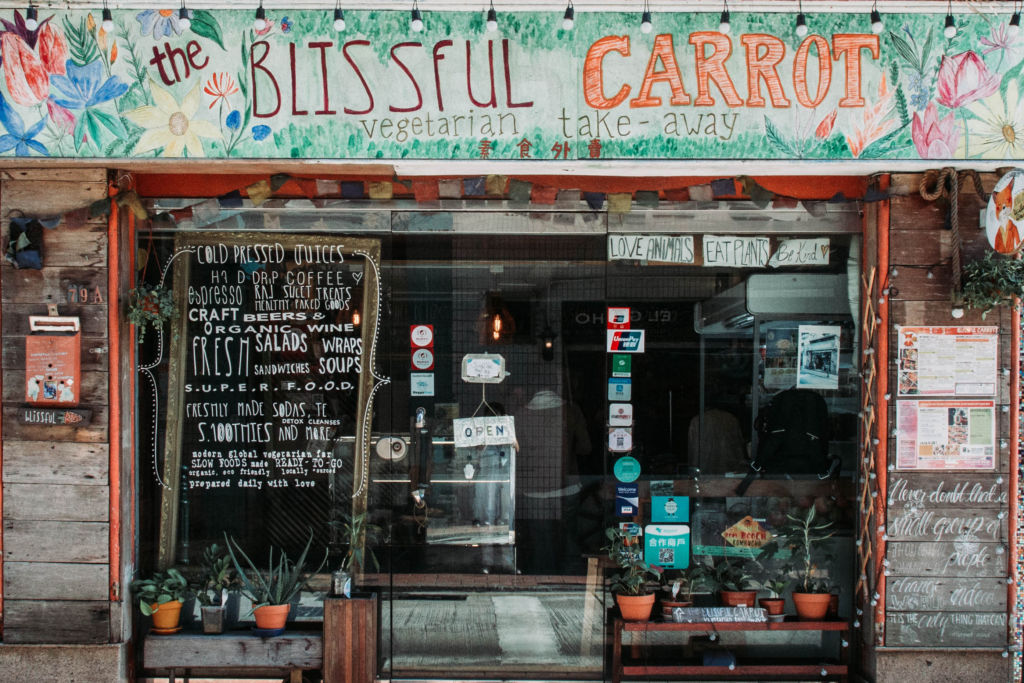 The Blissful Carrot
Homegrown brand and local favorite, The Blissful Carrot has always championed wellness in Macau. They have made great strides in raising awareness when it comes to vegan, vegetarian and plant-based food in our community. Founded in 2014, this location has been firm in encouraging healthy-eating and always at the forefront of many charitable activities in our city. It is only apt that we should show this business our heartfelt support.
Whether it's home-made style vegetarian meal, vitamin-packed juice or just aiming to stock up on nut butter, banana bread or the delicious in-house made kombucha, and more–there's something to sate your body and soul at this cozy dining spot. The Blissful Carrot's menu continues in its commitment to an array of healthy, global options for plant-based food, ranging from hot mains, salads, sandwiches, burritos, tortillas bowls, and all-day breakfast. This is exactly what your family and loved ones need in this era of healthy awakening.
Check their menu via their Facebook page and follow their Instagram @theblissfulcarrot for healthy eating inspiration.
The Blissful Carrot 79 Rua Direita Carlos Eugenio, Taipa Village, Macau, +853 6298 8433, www.facebook.com/blissfulcarrot
ZeroYet100
If you're like us with a sudden addiction to hand sanitizers then ZeroYet100 is the perfect solution to a fixation that will probably stay with us for a long time. Founded on the principle that natural is better, this skincare brand offers products that are formulated with ingredients derived from nature with potent properties. Nothing toxic yet totally effective is their slogan. Based in Hong Kong, their ingredient list is transparent and boasts an all-natural formula. Lucky for us here in Macau, all products of ZeroYet100 are available at Oh Cosmetics.
The handcrafted products are carefully tucked in recyclable or up-cyclable packaging and labeled with only lamination and plastic-free paper product stickers. Suitable for kids, pregnant women and the elderly, getting these goodies is the best way to protect ourselves and our loved ones. If you haven't noticed yet, climate change is felt all over the world so by taking small steps and buying natural handcrafted sustainable skincare, we can all make an impact in for a better future.
For more details, visit @ohcosmeticsmo
Oh! Cosmetics 8 R. Nova a Guia, Macau, +853 2835 3008, www.facebook.com/ohcosmeticsmo
Enough Reusable Product
If there's one thing we would have learned by now when talking about our environment is that single-use products may be marketed as being more convenient however the long-term damage adds up quickly. Isabela Leung is to be commended for her idea of eco-friendly and reusable products.
Enough Reusable Product provides a much lower price of reusable items for locals to promote and spread the common use of reusable products. Her goal was to make it more affordable and accessible to many urban dwellers. Waste management is an ongoing issue we cannot evade and believe it or not, it's never too late to do something meaningful not just for ourselves but for our planet. The responsibility to choose the greater good always depends on us, now more than ever.
For more details, visit their Facebook page or message them on Instagram @enoughreusableproduct
Enough Reusable Product www.enoughmacao.com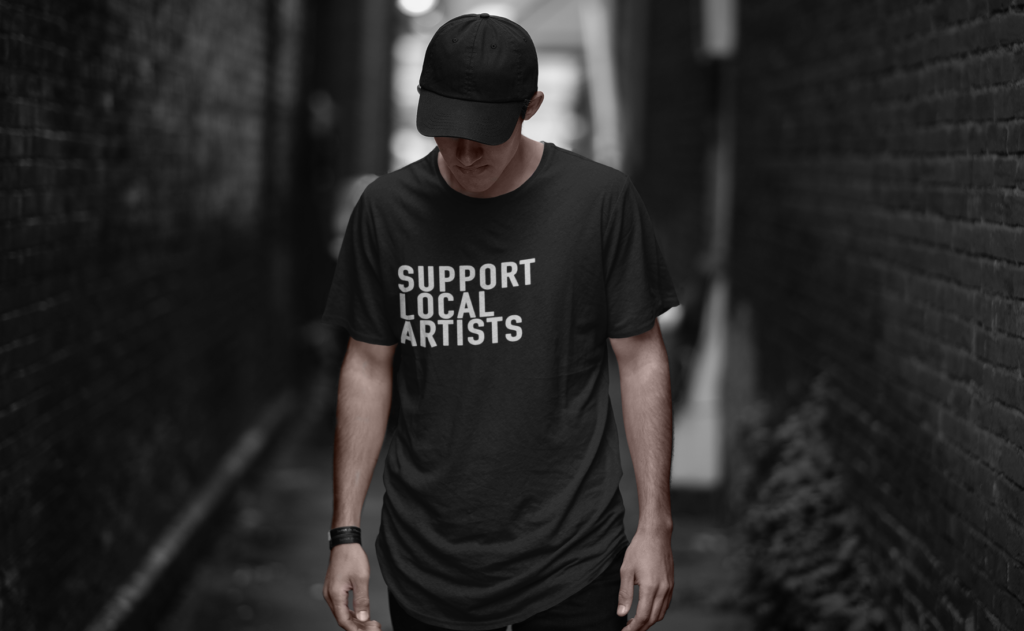 I.D. Core
Are you looking for the perfect gift idea? You can make all of your ideas come to life with a personalized touch at I.D. Core. This genius business has been raved about amongst the local community and ex-pats for personalized touches that make it a one-stop-shop for unique buys. From t-shirts, mugs, totes, cushions to just about any cool stuff you can think of, you can get them printed here. They create custom made prints and gifts for every occasion. Even if it's a company gathering, birthday or reunion, you can get unique gifts at this location for good prices. Their social media channels are also teeming with artistic visuals and stylish inspiration for everyday life. Don't let any situation get in the way of gifting a special someone with thoughtful gifts from I.D. Core.
For more details, visit @idcoredesign or their Facebook page
I.D. Core www.idcoredesigns.com
Concept H Macau
Health is wealth echoes loud and clear at Concept H Macau. This brand that promotes health and green living offers a total reprieve from pollution and the hectic idea of dining. Concept H presents simple and healthy diet suggestions that are easy to implement in our daily lives, thus improving the quality of health as a whole. If you are looking for a tasty, convenient and whole foods diet, Concept H is your best choice. They also share some wonderful green concepts, ranging from environmental benefits of vegetarian and vegan diets, to production and values of organic products. Fresh produce, environmental-friendly packaging, healthy and honest options for your home can all be found at this incredible space that's worth a visit or a call for now.
For more details, visit their Instagram @concepthmacau and Facebook page
Concept H Macau 10 R. de Henrique de Macedo, Macao, +853 6557 9832, www.concepthmacau.com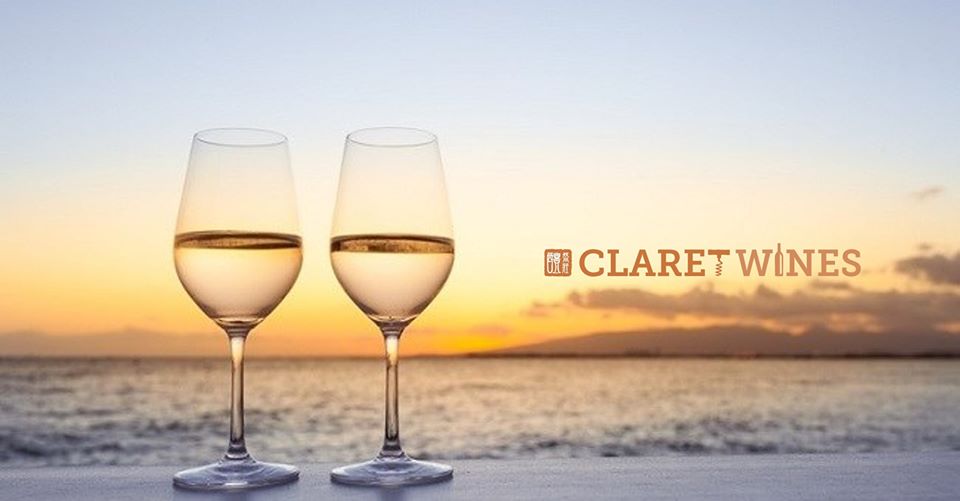 Claret Wines
One of our personal favorites in the city is Claret Wines. This local SME has been committed to Macau since its launch in 2014. We've known the brand through events and affairs we've joined and attended through the years and they always execute their services to near perfection. We need to toast to the goodness of life at all times. If you're like us who've had a few reflections through the lockdown, it's the realization that life can be fleeting and fast.
Claret Wines selects only the finest through a meticulous process and consideration of various factors that make wines exceptional in taste. They also work exclusively with family-owned estates, many of whom follow organic and biodynamic practices. Their love for wine is truly remarkable so turn to them for all your drinking pleasures at every level. Whether it's your daily glass, a soiree with friends or a big gathering with the clan, you'll find that they can provide you with swift and topnotch products.
Claret Wines Unit N, 10F, Block 2, Centro Industrial Kek Seng, 157 Avenida de Venceslau de Morais, Macau, +853 2841 0258, +853 2841 0259, claret-wines.com, www.facebook.com/claretwines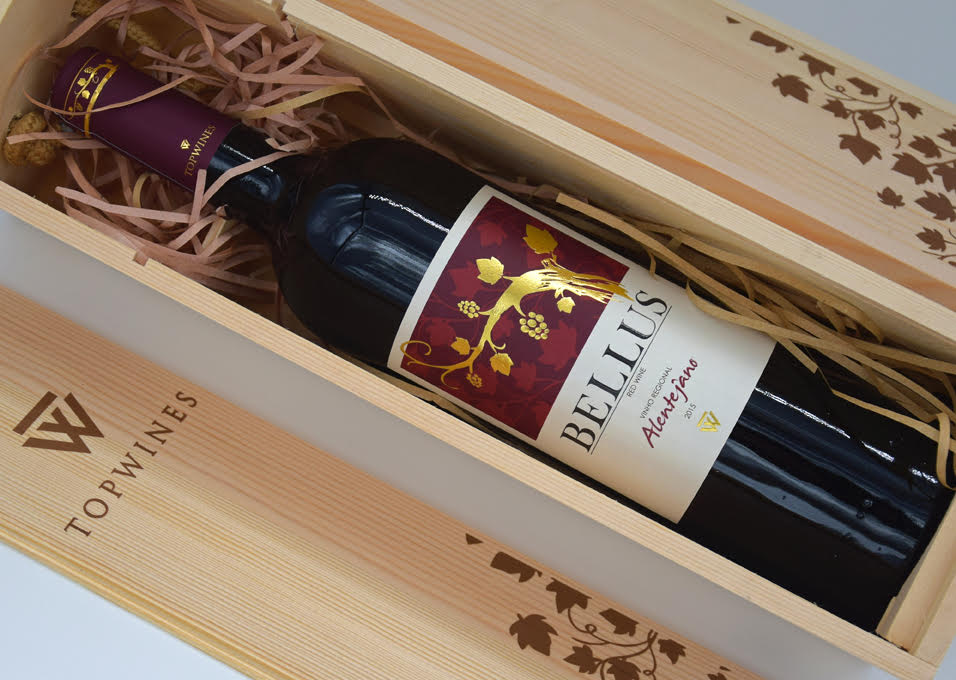 Topwines
If you haven't encountered Topwines yet, then you're lucky to have stumbled upon this article. Founded in 2008, they've been bringing award-winning boutique wines from Portugal to Macau. They are very meticulous with how they source their bottles. A talented team in Portugal goes through thousands of producers to choose the best among the best. And they've been in the industry long enough to be known for their quality, consistency, design and above all honest price. After the crisis, you're going to need them to celebrate with family and friends. And our current scenario is precisely all about being thankful for our lives and our loved ones, that's what it's all about. Add Topwines to your contact list stat!
For orders, call +853 6234 7381 or contact through [email protected]
Follow them on Instagram @topwinesmacau and their Facebook page
Topwines +853 2888 9891, ptw-s.com
---
-SERVICES-
Criselle's English Sessions
We support not just brands but also individuals in their current struggle. We understand the dire need some may have as they face the changes within our society in terms of clients. Criselle's English Sessions have a good following and is also kid-friendly. This private tutor service provides English classes that include both speaking and writing. However, casual Chinese conversation sessions are also offered.
There aren't a lot of private English speaking classes in Macau and they aim to help locals improve their IELTS speaking skills in preparation for exams or for their studies overseas. While travel restrictions are in place, it is valuable to keep this business in mind for any future needs. Not just about language, they also instill confidence in many locals who are quite afraid to communicate in English. In line with our own goals of encouragement and kindness, we hope that one day when you need help with language, you'll keep this local business in mind.
Criselle's English Sessions +853 6248 9248, www.facebook.com/CrisellesEnglishSessions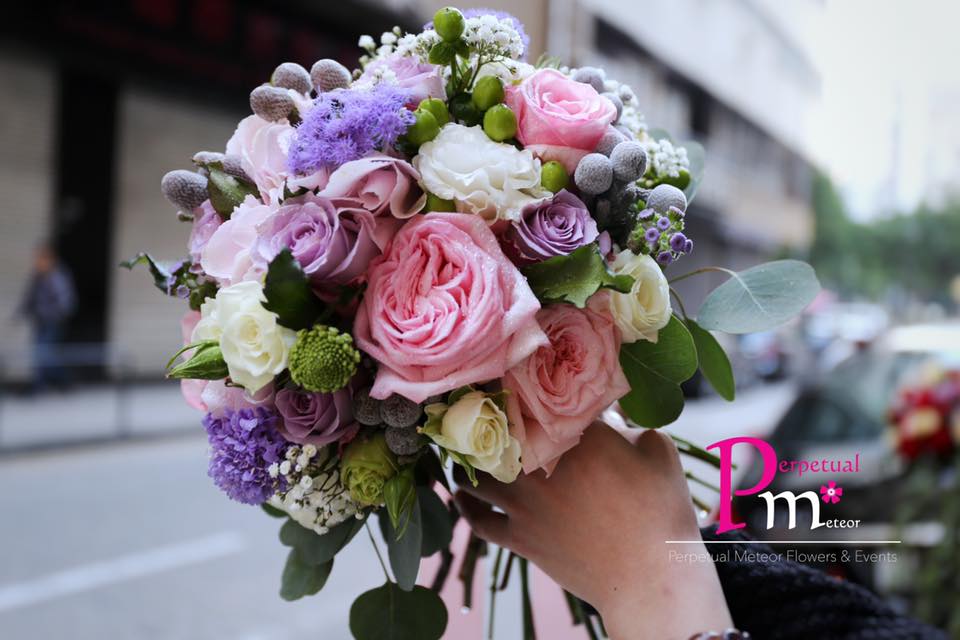 PM Event Management and Production Ltd
Many events have been halted due to the ongoing COVID-19. While certain celebrations have been postponed or even canceled, we feel the pain of event organizers of which there are many in the field and have been part of memorable occasions in our lives. PM Event Management and Production Ltd. is one of those services. From flowers, gifts, wedding decorations, venue design and more, this company has brought joy and beauty to the lives of many locals.
Flowers can indeed chase away our worries, and it's true how it makes people feel less anxious. While the scientific aspect of it is linked to our sense of smell, in many ways it's also about the act of giving and receiving. PM stands for a perpetual meteor and they provide professional services for floral arrangements no matter the celebration. If we haven't emphasized yet the role flowers can play in romance and love in general, then give PM Event Management and Production Ltd. a call. In our call to honor love above all emotions, we hope you'll find a way to make the special people in your life cherished through this local business.
PM Event Management and Production Ltd www.facebook.com/pmmacau1
All Pets Allowed
All Pets Allowed has always given stellar services to the smallest and cutest members of our family. Our pets are part of our lives and they don't just give us companionship but also emotional support when we feel stressed or even lonely. For many of us here at Macau Lifestyle Media, having a pet was our first step to semi adulthood and a test of our emotional development.
Having All Pets Allowed on your contact list enables you to ensure that these valuable members of our home are well taken care of. They offer pet services such as transportation, delivery, mountain walks, pet sitting and more. You only need to ring them and inquire if you need anything for your beloved pets. APA contributes to the overall happiness of many animal lovers in our beautiful city and we hope you think of them for any pet-related matters in your household. They can also deliver pet products from any shop of your choice, or even take them to the vet and other similar errands. Give them a follow on Facebook for a daily dose of cuteness.
All Pets Allowed +853 6299 4078, www.facebook.com/AllPetsAllowed.Macau
Hair & Beauty Essentials Salon
One of the things we miss during the lockdown is a pampering beauty treat. Many of our well-loved salons have obviously scaled down in service but let's not forget about them when we go back to our daily routine. From first date treatments to first job beauty needs, Hair & Beauty Essentials Salon offers a variety of hair services from haircut to hair smoothing treatments. Their beauty services ensure that you're spick and span for all kinds of affairs. Meetings, date nights, parties or just personal indulgence, you can opt for a gel nail polish or even a relaxing facial at this beauty spot. They offer affordable prices with impeccable service. Taking care of ourselves and doing small things to boost our confidence are all part of a general wellness routine that we should keep up.
Hair & Beauty Essentials Salon Rua Central da Areia Preta, Edificio Kong Fok Cheong, RC "BJ", Macau, www.facebook.com/HairAndBeautyEssentialsMacau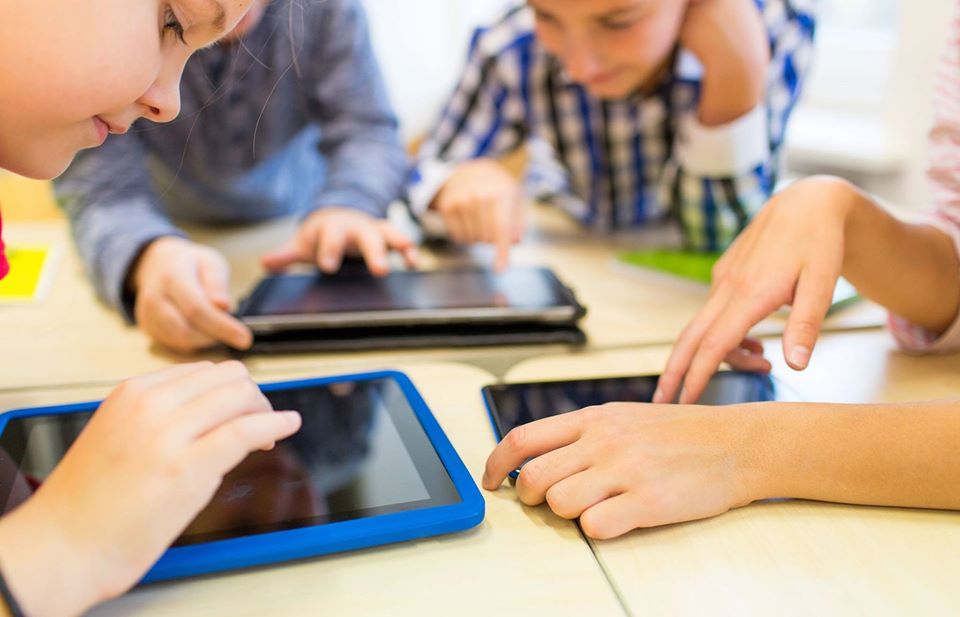 WondersHub
It seems COVID-19 disrupted a lot of things in our society including education. But trust us when we say, learning never stops and not even this outbreak should stop us from seeking knowledge. WondersHub STEAM learning center is managed by a group of professional educators with more than 40 years of accumulated relevant experience. They aim to help individuals acquire the necessary skills, knowledge, and attitude to face the ever-challenging world ahead of them.
Boasting a well-trained team of instructors, they are committed to providing a fun, engaging and state-of-art learning holistic STEAM education to all learners. From problem-solving, investigation, collaboration, knowledge application, engineering literacy, refinement and more, your children can gain a lot from WondersHub. They have collaborated with Marshall Cavendish Publisher Academy & Singapore Science Centre for their holistic STEAM education program. Learning doesn't stop and our children can benefit a lot from having WondersHub as a supplement to learning.
Check their Facebook page for further updates
WondersHub Rua de Viseu Nam Kuai Gdn, Taipa, +853 2882 0488, wondershub.co
EF Education First
EF is the abbreviation of "Education First" and was founded by entrepreneur Bertil Hult in 1965. One of the world's largest private educational institutions, it has 16 different departments providing services like language training, educational travel, and academic degree courses with different scope attributes. Its mission is to assist global students to open the door to the world through education.
EF has helped countless students of different ages and nationalities become citizens of the world. From Berlin to Beijing; Moscow to New Mexico; Dubai to Denver, EF has established more than 500 language schools and offices in 52 countries around the world. In Macau, this institution has worked with many locals for more than five years enabling many students to fulfill their aspirations. Whether you're planning short-term or long-term overseas studies, EF is the perfect solution to your future plans.
For more details, visit their Facebook page
EF Education First 7, G Floor, Fortuna Business Centre, Av. Comercial de Macau, +853 2822 8552, www.ef.com.hk
Widex Macau Hearing and Speech Centre 
Founded in 2002, Widex Macau hearing and Speech Centre have been helping the lives of many in our city. They are the first professional hearing aid fitting center in Macau. Helping people hear better from infants to children, and adults to seniors, they have made remarkable strides in ensuring our community hears better. Bringing the best products in terms of technology combined with thoughtful service, health needs have been their ultimate priority.
This center is owned and run by locals in Macau with technical, and service support from Hong Kong and Denmark. They have also raised awareness on hearing and speech through the years via public and professional events and seminars they have organized. They've marked many milestones in Macau and are in constant collaboration with the government to offer different services including some that are free of charge for local residents. They are our people and we encourage everyone to support them in every way. By raising awareness, follow their pages and sharing with friends and family, we can all help in our small way.
For more details, visit @widexmacau or their Facebook page
Widex Macau Hearing and Speech Centre Avenida do Coronel Mesquita no. 5C, R/C, Macau, +853 2853 3530, www.widex.com
bluBasket
Going for groceries these days may seem to be a huge effort but bluBasket provides a simple answer to all our woes. This online e-commerce platform helps you handle your monthly grocery needs. Inspired and in a certain way motivated by the fast-paced lifestyle in Macau, dealing with bulky grocery stuff is a thing of the past with bluBasket. They help customers organize purchases through their app-store and book their orders. In approximately two hours, their reliable delivery team will send the order directly to your doorsteps. Fuss-free and effective, life has become less complex with this. You can now spend more time with family and friends making it a huge help for everyday life. Give their app a go and try it for yourself.
For more details, visit their Facebook page
bluBasket www.blubasket.me
---
-Food & Beverage-
Our city may have changed in so many ways but there are still a few things that we ought to treasure and feel thankful for. We salute the amazing food delivery services in Macau making the lives of every person more convenient in simple yet meaningful ways. Bookmark this page for convenience when looking for the best places for food delivery in Macau that will satisfy your cravings.
A good coffee changes the entire day's perspective and how lucky we are to have some of the best coffee in Taipa Village. Let's show them our love and appreciation and continue our patronage of their products and services. We're sure that the aroma of coffee will transport your senses to the beautiful memories of this charming location. It would also serve you well to know that there are cool cafes in Taipa that serve up delicious and healthy food that's much needed by our body. Local entrepreneurs have been doing a lot for the development of industries in Macau, so be sure to be part of our community in supporting these hardworking businesses in this time of crisis. The Macau Lifestyle team will continue to remind you of the beauty and strength of our people and neighborhood through interesting features and inspiring reads. Stay strong and stay safe our beloved readers!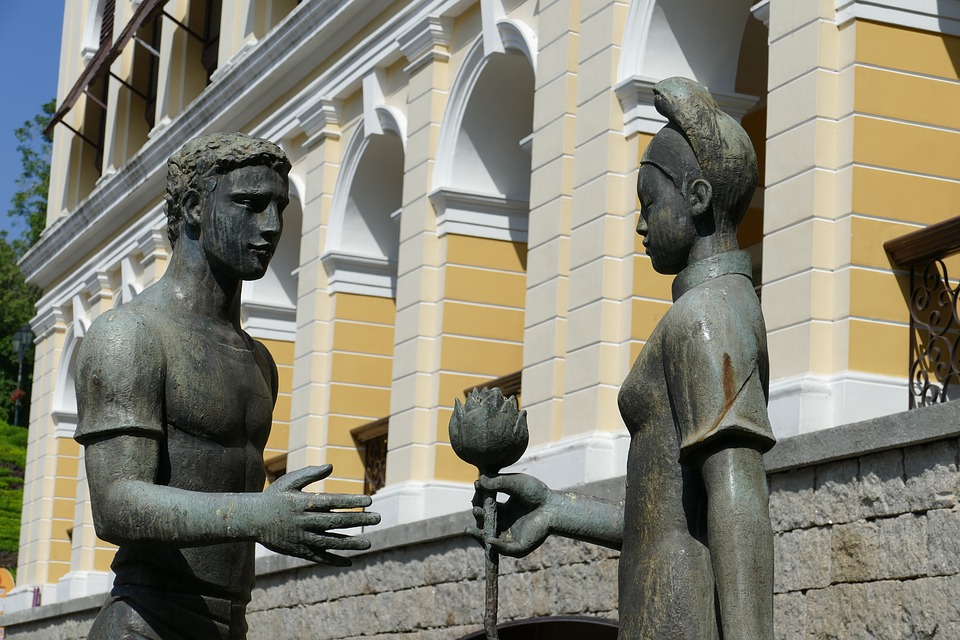 Tags
Related Posts