Fancy a hot cappuccino? Or perhaps you're more of an iced latte lover? If you're having a chill day exploring Taipa Village, make it a point to stop by these amazing coffee shops. Local entrepreneurs have been doing a lot for the development of this industry in Macau, so be sure to be part of this change.
Also read: The Ultimate Guide to Macau's Best Coffee Shops
This article takes us on a coffee trip through Taipa Village so you can be sure of the options you have while strolling or relaxing in this beautiful area of the city. Here, we tell you if the beans are locally roasted, where you can have a relaxing atmosphere or just take-away a cup and more. Read on and find out more!
Quarter Square
(See featured image above)
This quirky little cafe has a distinctive detail: a French bulldog greeting visitors! Isn't it wonderful? If you are into dogs, coffee and relaxing on the terrace, this is the perfect option for you. Selling designer products, great hot and cold beverages, this cafe is a must-try. Their coffee is made with a Macau-based roasters' brand, Beans Aloud.
With almond milk options, there is an array of drinks to try: from classics such as cappuccino and espresso, they also serve caramel lattes. If you're the only coffee lover in the group, don't worry! This place also sells tea and tea-based products, such as Thai or matcha lattes. Quarter Square's design products are to die for and include homeware, candles and much more.
Also read: The Best Cafes to Work From in Macau
Opening hours: Daily, 11:00am–7:30pm
Quarter Square 89 Largo Maia de Magalhães, Taipa, +853 2857 6914, +853 6290 5138, www.facebook.com/quartersquare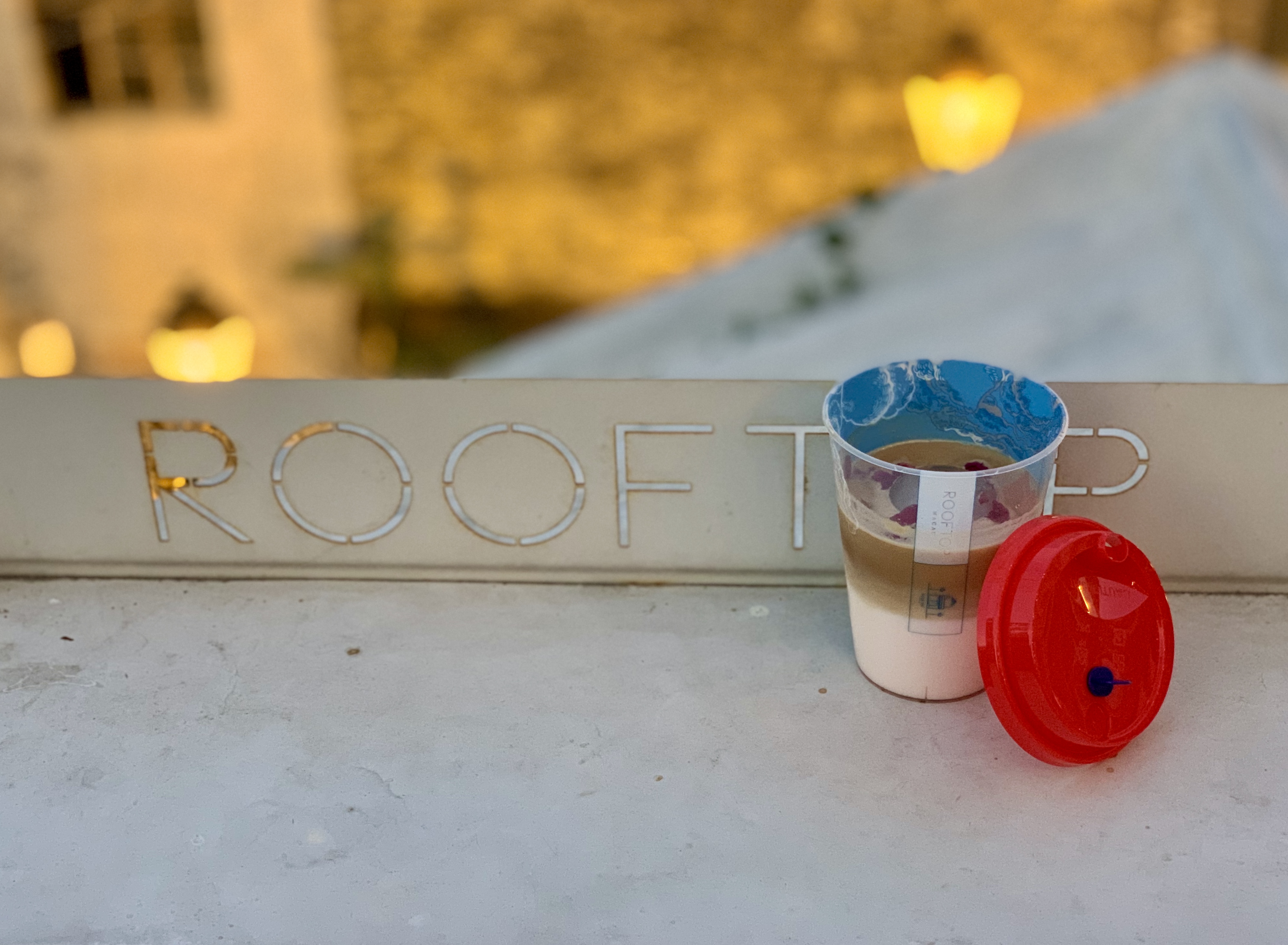 Rooftop Macau
With an incredibly tiny, yet well-decorated terrace, Rooftop Macau might not be the best place for people with mobility issues (the staircase is steep), but it's surely a to-go spot when looking for a hidden away spot, at Rua do Cunha. The coffee here is amazing and, as any proud Macau boutique coffee shop, it's made with locally sourced beans.
Besides classic options such as americano or espresso, give their signature rose coffee latte and caramel macchiato a try. There are non-lactose options (oat milk) and no rush at all. Ice chocolate or matcha latte are some of their specialties but make sure not to miss their ultra-local egg tart latte!
Also read: Best Rooftops in Macau to Relax At
Opening hours: Monday–Thursday and Sunday, 11:30am–8:00pm; Friday and Saturday, 1:00pm–10:00pm
Rooftop Macau 49 Calçada do Quartel, Taipa, +853 6252 6387, [email protected], www.taipavillagemacau.com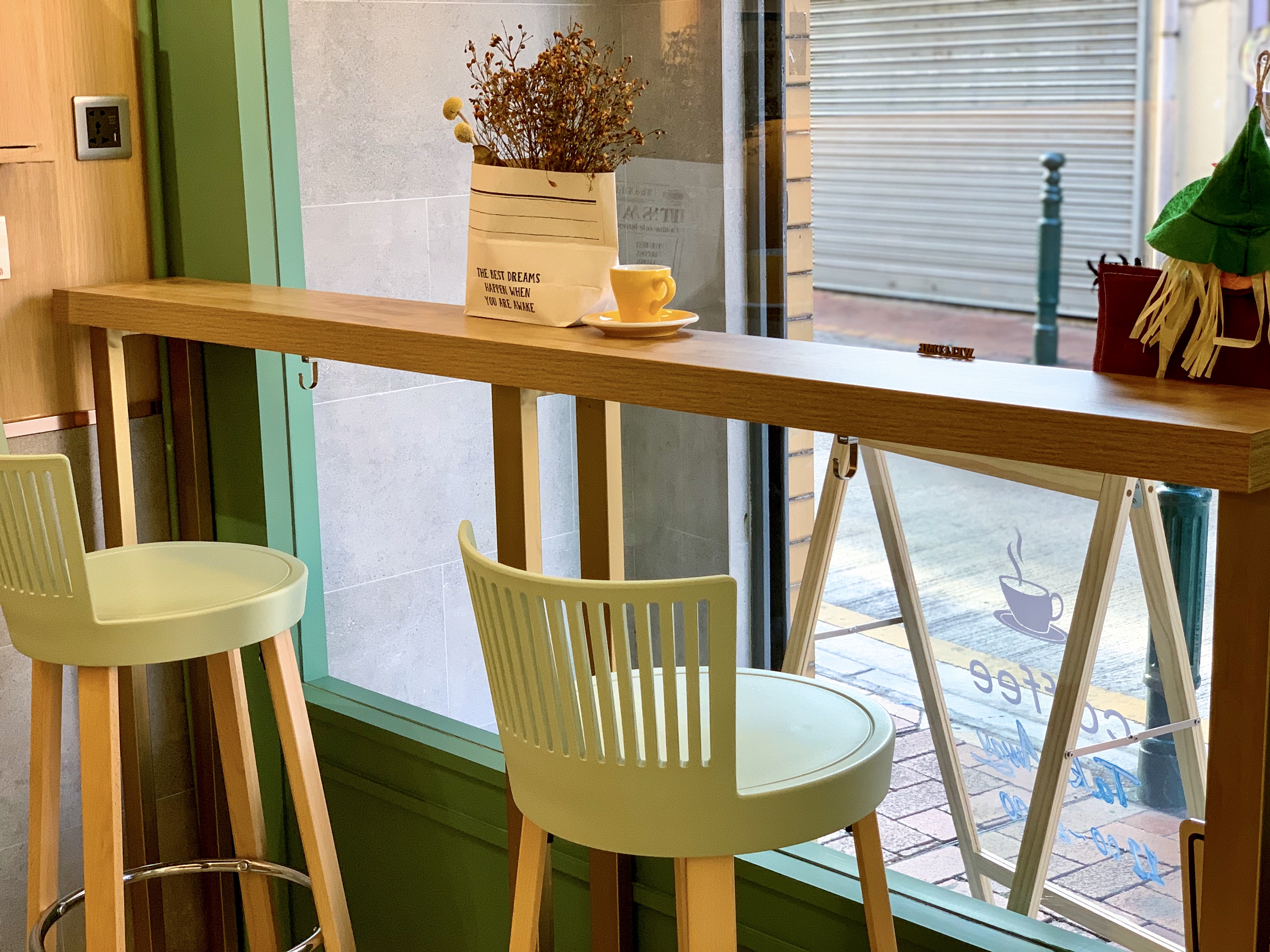 Pier Coffee Macau
With a modern twist to its decoration, Pier Coffee has everything when it comes to this delicate beverage. With bean brands hailing from Guatemala, Honduras, Ethiopia and other parts of the world, there is an array of ways you can have yours here: be it Americano, espresso fizz, shakerato, latte or drip, there are lots of choices! Be sure to go with a few friends so you'll be able to taste a bit of everything. The atmosphere is welcoming and relaxing and you can either sit overlooking the street or inside.
Opening hours: Thursday–Tuesday, 11:00am–5:00pm
Pier Coffee Macau 90 Rua Direita Carlos Eugénio, Taipa Village, www.facebook.com/Pier-Coffee-Macau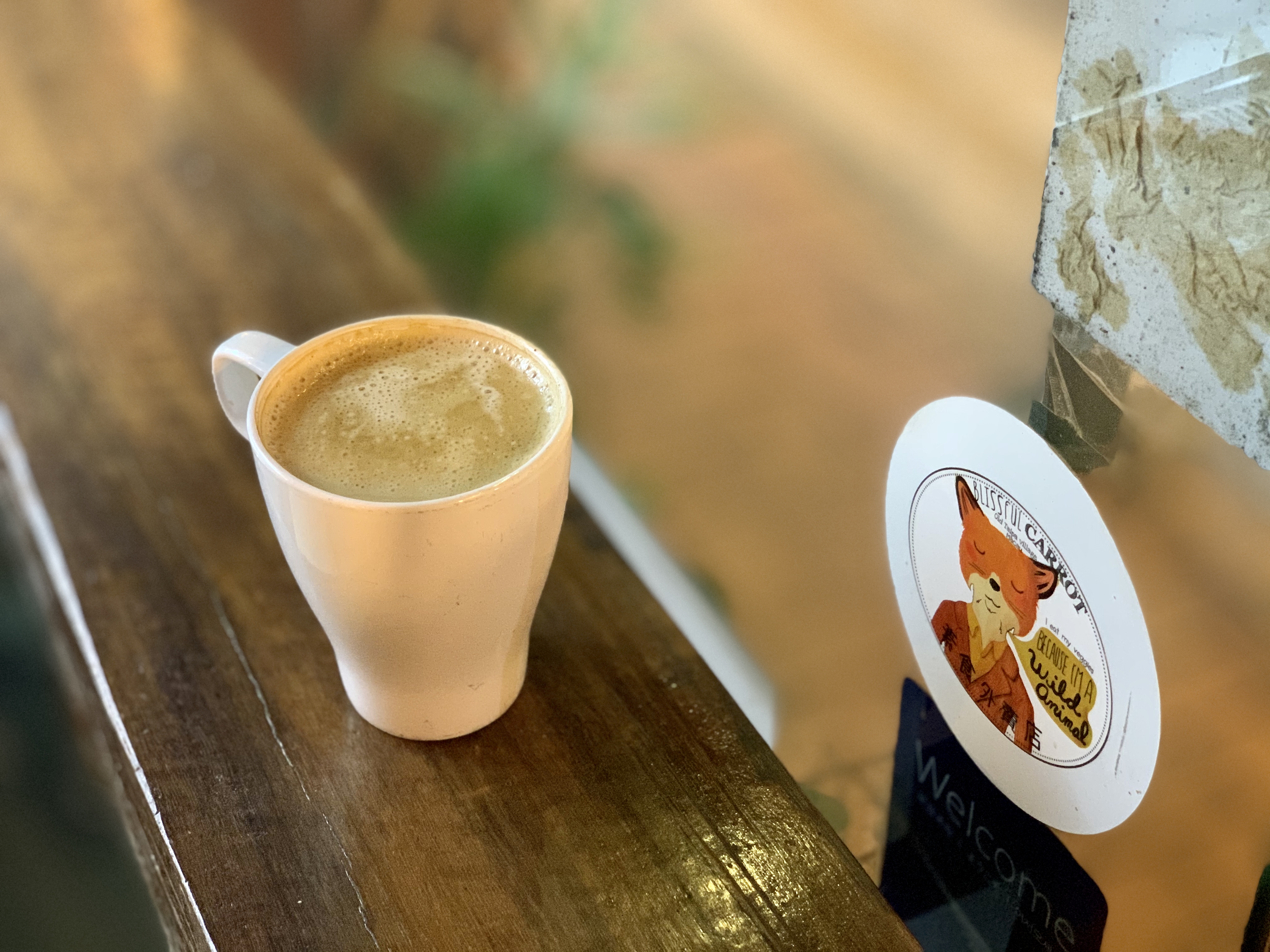 The Blissful Carrot
The hand drip organic coffee brings in long-time customers, but this vegetarian shop* has everything from salads and soups to sandwiches, smoothies, and other healthy options. Health-conscious customers are in for a treat with diverse options of caffeine treats that include their highly popular range of dairy-free milk options like almond and coconut. As for coffee, although choices aren't abundant, the staples are present.
Also read: Best Places for a Healthy Meal in Macau
Also read: Best Vegetarian & Vegan Places in Macau
Also read: Great Places to Eat in Taipa Village
If you're not so much for their straight black cup, go for coconut milk instead and have their signature chai-spiced coffee. Chai is usually associated with tea, but The Blissful Carrot is one step ahead and even though coffee has a naturally strong flavor, chai is also intensely scented. Combined, these two make drinking coffee a different experience. Seating might be scarce, but don't worry, because takeaway is their specialty.
Opening hours: Thursday–Tuesday, 10:00am–8:00pm
The Blissful Carrot 79 Rua de Carlos Eugénio, Edf. Goio Fai Kok RC/B, Taipa Village, +853 6298 8433, www.facebook.com/blissfulcarrot
*The Blissful Carrot is no longer operating as a shop. However, they still sell vegetarian and vegan dishes, as well as their in-house-made pantry items such as coconut yogurt and kombucha via Aomi and MFood. If you have any questions, hit them up on Facebook and WhatsApp, but orders are to be placed via the delivery applications. For their Juice Detox program and private catering, contact The Blissful Carrot on Facebook or WhatsApp.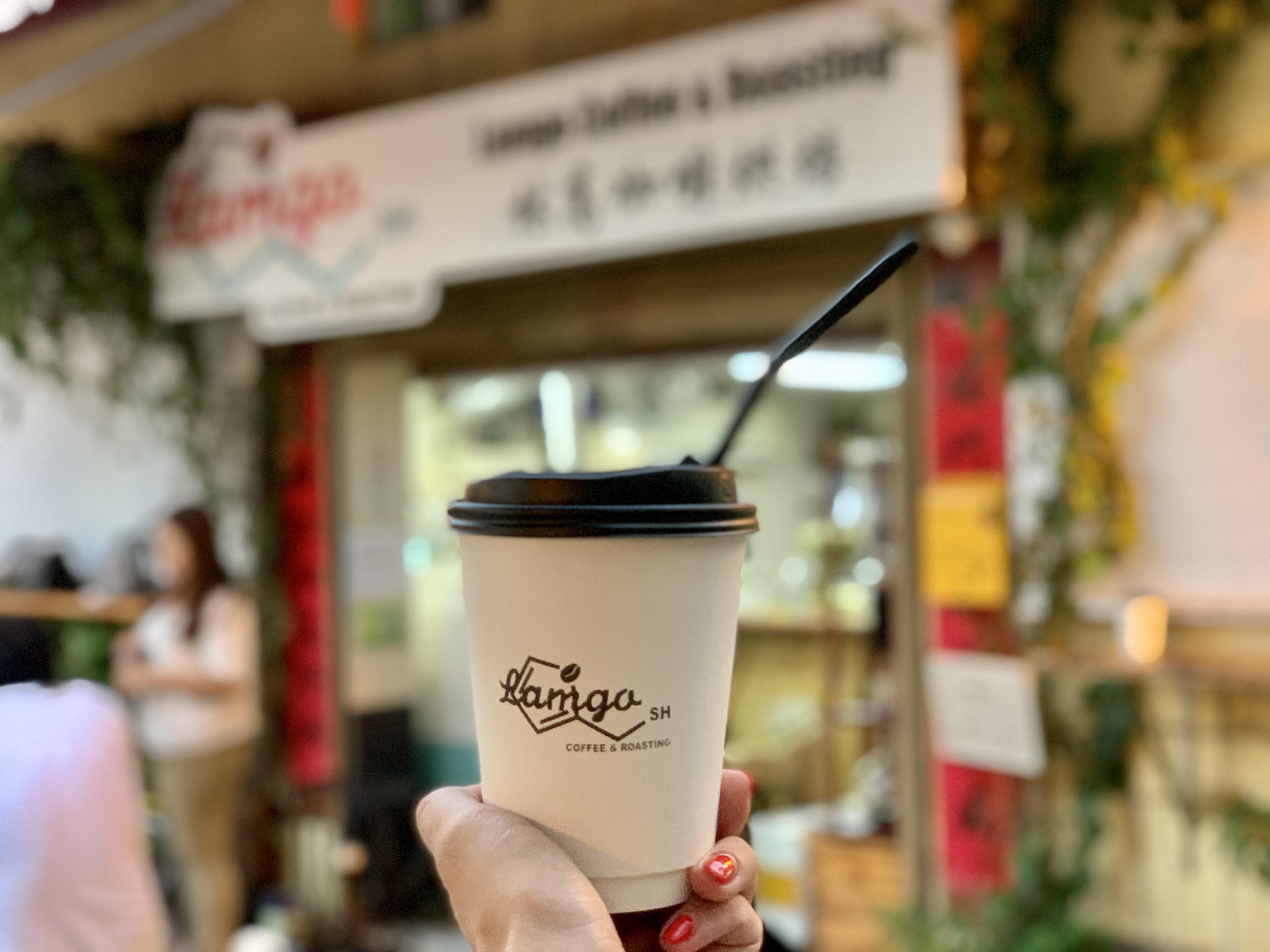 Lamgo Coffee & Roasting
After traveling through the world and tasting coffee all over, the owner of this small quirky Taipa Village takeaway stall has crafted an original menu made of–yes, you guess it right–coffee. From roasting machines to drip structures, this place is one that's not to be missed especially if you're a serious coffee drinker.
Costa Rica-Trazzu and Guatemalan Huehuetenango beans are on offer here, but if you're down for the classics, Lamgo's South Italian Espresso might just be your cup of coffee. Their signature iced drip coffee, which ferments for eight hours, is a strong blend, great for any coffee lover. With a soothing and yet maturated flavor, it's a must-have when at Lamgo's.
Opening hours: Daily, 12:00pm–5:00pm
Lamgo Coffee & Roasting 15 Largo Maia de Magalhães, Taipa Village, +853 6683 0098, www.taipavillagemacau.com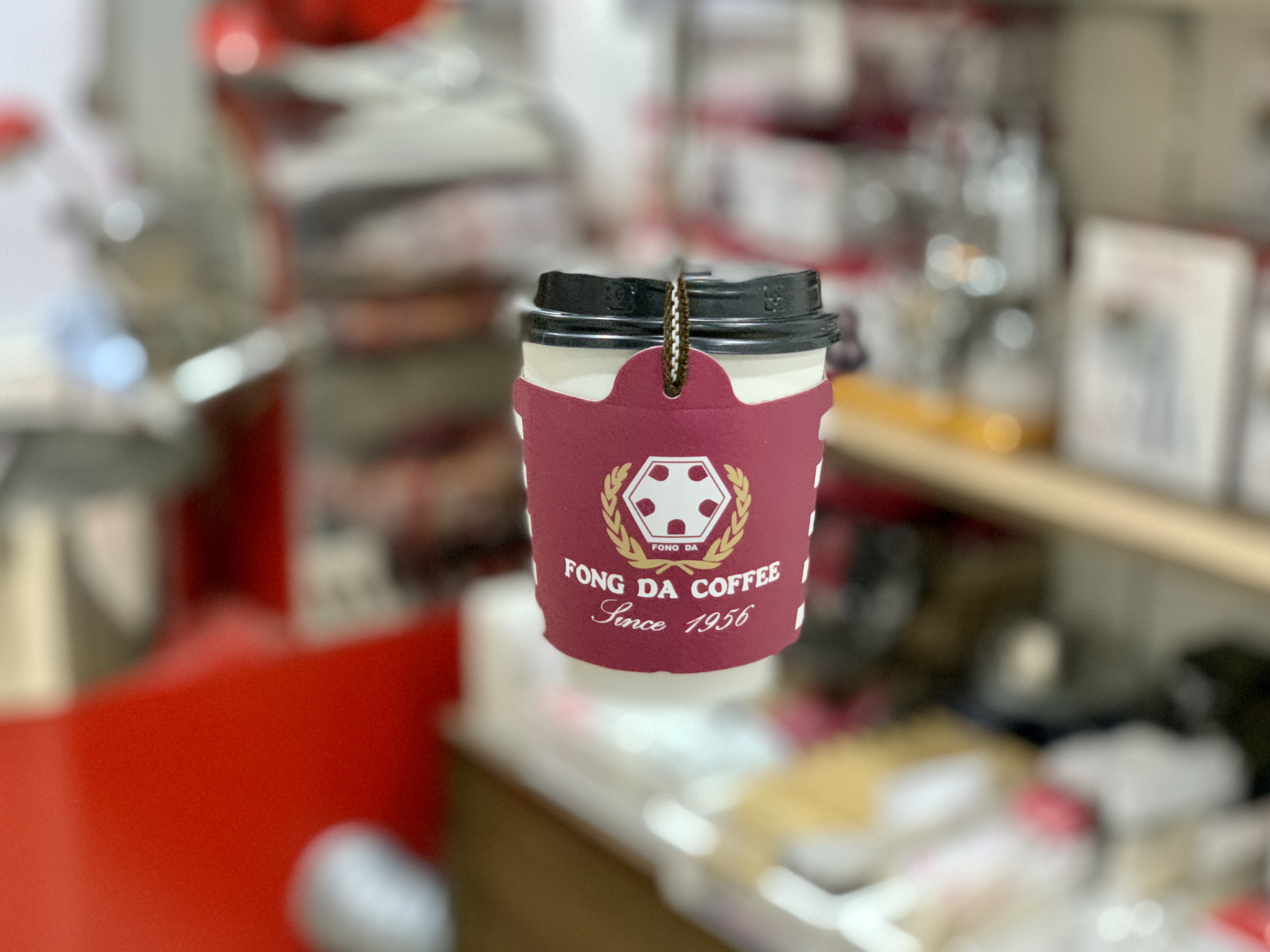 Fong Da Coffee
This small joint behind Taipa Village's main street serves homemade coffee made with beans from all over the world and also beans that are roasted in-house. Owned by a local coffee lover, it features rare delicacies such as kopi luwak (coffee cherries passed through Indonesian civets' digestive tract), Panama geisha, Yirgacheffe, and from locations such as Cuba, Kenya, Colombia, Brazil, among others. Iced coffee is their signature drink, so be sure to try it when looking for a strong, yet slightly sweet blended coffee. There's also siphon coffee: we recommend Fong Da's own brand, which is smooth and rich.
Opening hours: Daily, 12:00pm–6:00pm
Fong Da Coffee 22 Calçada do Quartel, Taipa Village, +853 6388 5018, [email protected], www.facebook.com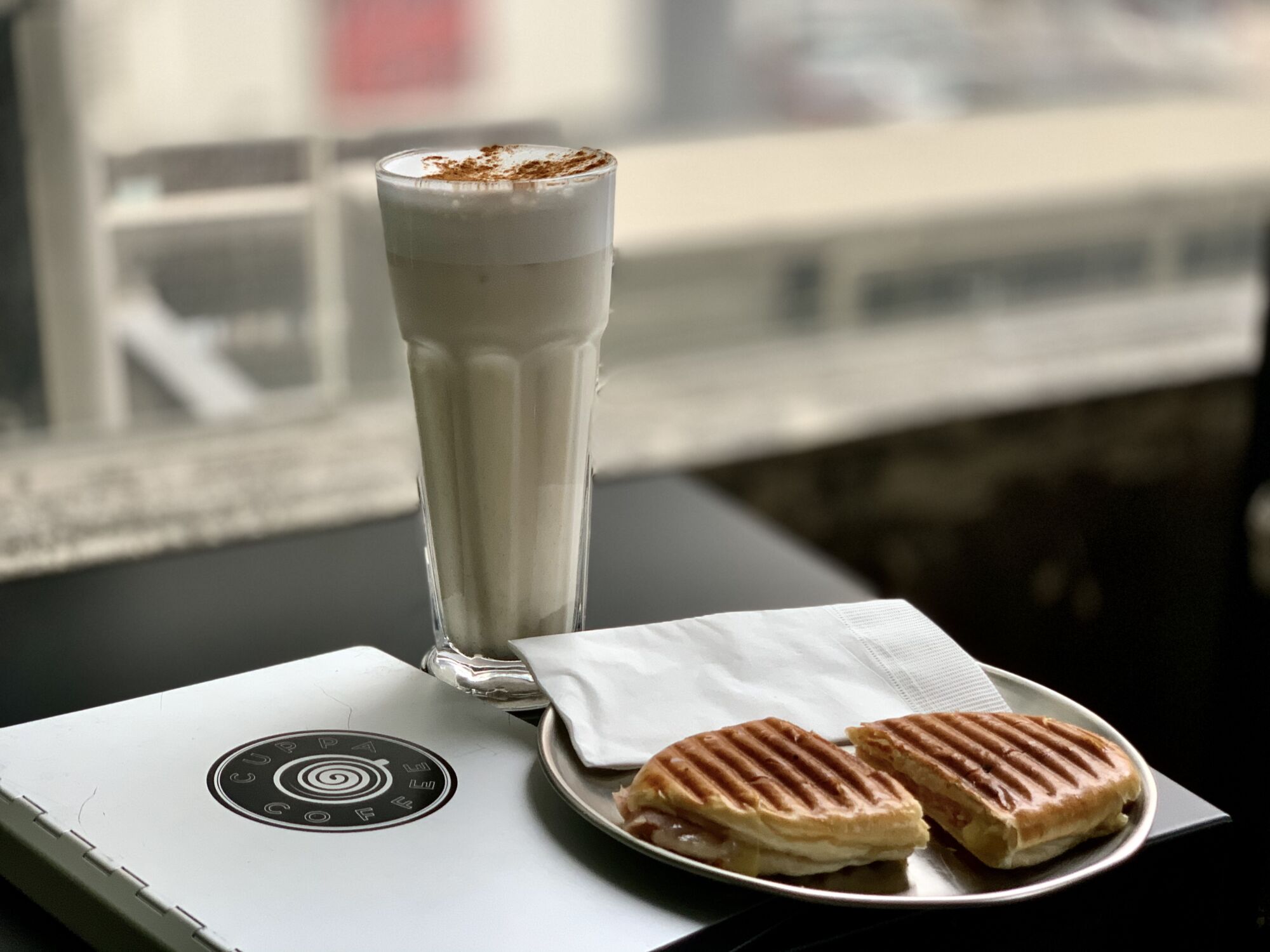 Cuppa Coffee
With a wide array of drinks and foods to choose from, Cuppa Coffee is a good choice of place for breakfast, snack time, a light lunch, or even an informal meeting. With lots of different seating areas, one can choose chairs, the sofas upstairs, and even read a book from their shelves! When it comes to coffee choices, there's plenty; from espresso to latte, mocha to macchiato, one will find it difficult to select from the wide list. If you're hungry, we suggest the combo above: a sweet bread with ham and cheese (oven pressed and heated) and a soy milk latte–just perfect!
Opening hours: Daily, 7:30am–7:30pm
Cuppa Coffee 104–106 Rua Fernão Mendes Pinto, Taipa, Macau, +853 2882 5201, www.facebook.com/cuppacoffee.macau, www.mycuppacoffee.com
Also read: Eat & Drink on Rua do Cunha in Taipa Village
Tags
Related Posts