Barra is one of Macau's oldest areas that's teeming with history, cool places to visit and enjoy, great food to try out, as wells as a very local vibe. It is the perfect place to spend the day without all the crowds of Senado Square or the city's hotels and casinos; Barra has a very traditional vibe too. Besides its magical, untouched little alleys and hidden corners (which allows for beautiful, unique photos), there's a lot to do here! Read on and find out what to do and where to head to in the Barra area.
Feel Spiritual at A-Ma Temple
(See featured image above)
If you're interested in Macau's history, you've certainly heard about A-Ma Temple. Located in the Barra area, it's believed to have been built in the 15th century, as one of its halls dates back to 1488. With several halls, it's built in an area with stones, looking like it melts in with nature and the surroundings. With a clear view of the Pearl River Delta, it's a perfect site to visit, teach the little ones about Macau's history, but also connect with your spiritual side. Because it's so vast, it allows everyone to have a moment of silence and reflection.
Most temples allow visitors to buy incense and burn it while praying to the gods. If you get the chance, visit A-Ma Temple during Chinese New Year: it gets super crowded with locals and tourists alike who want to ask for prosperity at the start of the new year. There will be a bunch of incense burning so it'll be pretty smoky, but the vibe is overall joyous.
Opening hours: Sunday–Saturday, 7:00am–6:00pm
A-Ma Temple Rua de São Tiago de Barra and Calçada da Barra, Macau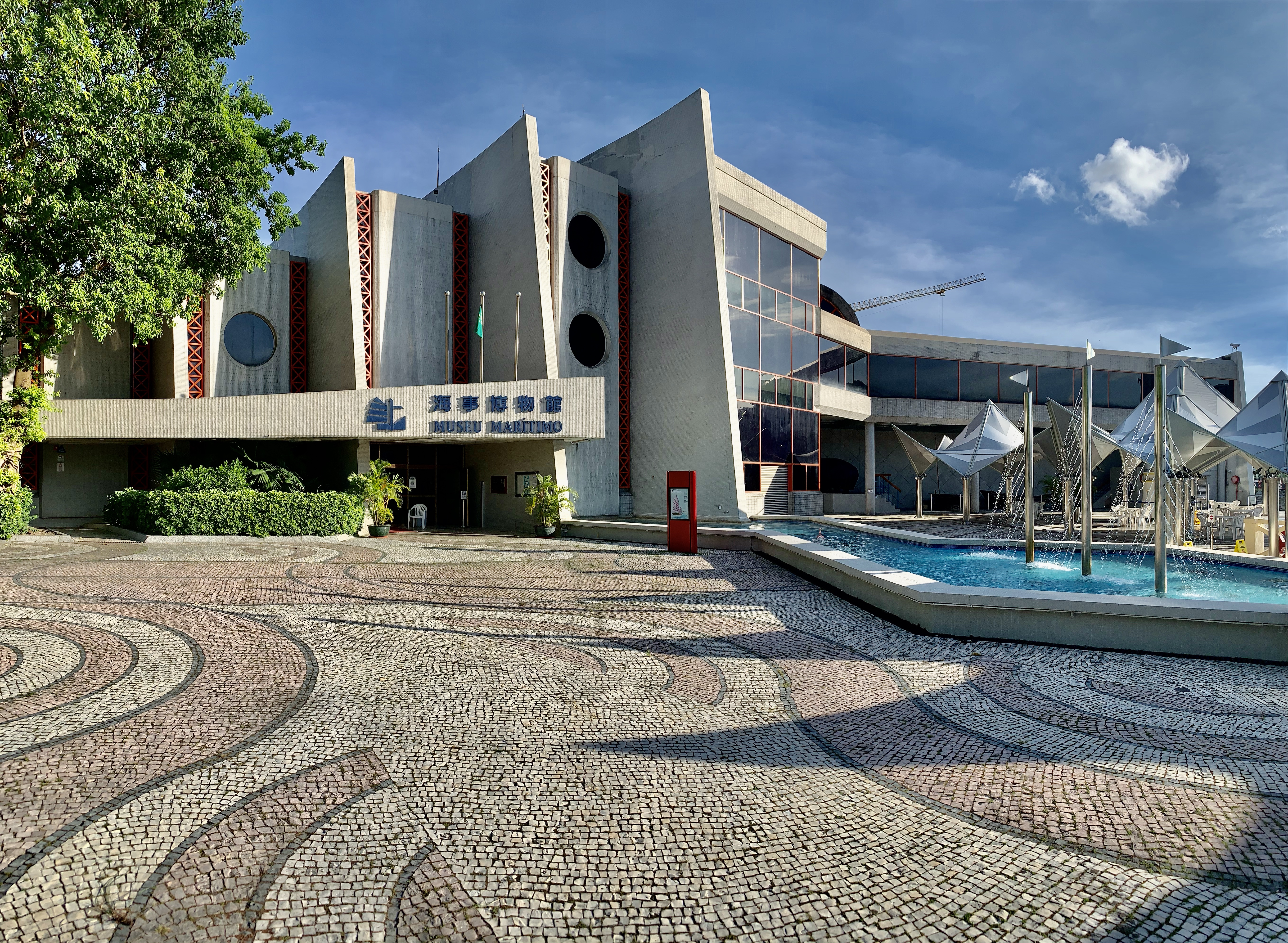 Maritime Museum
From A-Má Temple, we recommend heading to the Maritime Museum. It might sound like an uninteresting site, but it's indeed a place where you can find a lot about the history of our city, especially because sea routes and fishing played a key role in it. With lots of interactive sections and real-life size dummies recreating scenes of centuries ago, you'll be able to learn all about how the Portuguese first arrived, how Macau was at that time, information on fishing methods, and much more.
The Maritime Museum used to be beside the water and had a small boat where people could hop on for a short ride along the river. Unfortunately, it's not possible anymore. However, the museum itself is still worth your time. Located right in front of A-Má Temple, there's also a small square where you can sit and relax while sipping on a juice or water.
Opening hours: 10:00am–6:00 pm, no admittance after 5:30pm; closed on Tuesdays
Maritime Museum Calçada da Barra, Edifício da Direcção dos Serviços de Assuntos Marítimos e de Água, Macau, +853 2855 9922, www.marine.gov.mo
Lunch Break: All Hail Portuguese & Macanese Flavors
Five minutes away from both A-Má Temple and the Maritime Museum are at least three restaurants worth trying! Unfortunately, you might not have enough space for all this food, so why not choose one for each day of the week?
A Lorcha is a great option. A local must-visit spot when it comes to Portuguese food, this eatery has been around for more than 30 years and serves simple, yet mouthwatering dishes that will surely make you want to go back again and again. Specialties–with big enough portions to share–include pig ear's salad, a huge selection of shrimps cooked in different ways, bulhão pato (Portuguese-style) clams, more than six codfish dishes, Portuguese sardine, ox tongue stew, and Macanese dishes like African chicken or fried rice. Casa do Porco Preto also serves real Portuguese food, including the most amazing grilled Iberian pork "secretos"–as well as an infinity of other Iberian pork varieties–there's monkfish rice, duck rice and other traditional Portuguese delicacies like suckling pig or steak.
A bit further, on the same side of the street is Restaurante Litoral, a Macanese restaurant. This was their first branch, which opened to the public in 1995. Very popular ever since and highly frequented by Macanese families, but also Portuguese and tourists, this place serves African chicken, a great minchi, curry shrimp with crabmeat and rice, meat stew combination with kidney beans, different dishes of codfish, amongst other things. In fact, we sat down with Filipe Ferreira, who manages the family business's second branch in Taipa Village.
Opening hours: 12:30pm–3:00pm, 6:30pm–11:00pm; Wednesday–Monday, closed on Tuesdays
A Lorcha 289 AA R/C Rua do Almirante Sérgio, Macau, +853 2831 3193/2831 3195, alorcha.com/en/home, www.facebook.com/A-Lorcha-Restaurant
Opening hours: Wednesday–Monday, 12:00pm–4:00pm and 6:00pm–11:00pm
Casa do Porco Preto 310 Rua do Almirante Sérgio, GF-5C Fong Son San Chun Building, Macau, +853 2896 6313, www.facebook.com/CPPMACAU/
Opening hours: Daily, 12:00pm–3:00pm, 6:00pm–10:30pm
Restaurante Litoral 261 GF-A Rua do Almirante Sérgio, Macau, +853 2896 7878, www.facebook.com/RestauranteLitoralLimitada
Also read: Filipe Ferreira: Macanese Food and Keeping It Authentic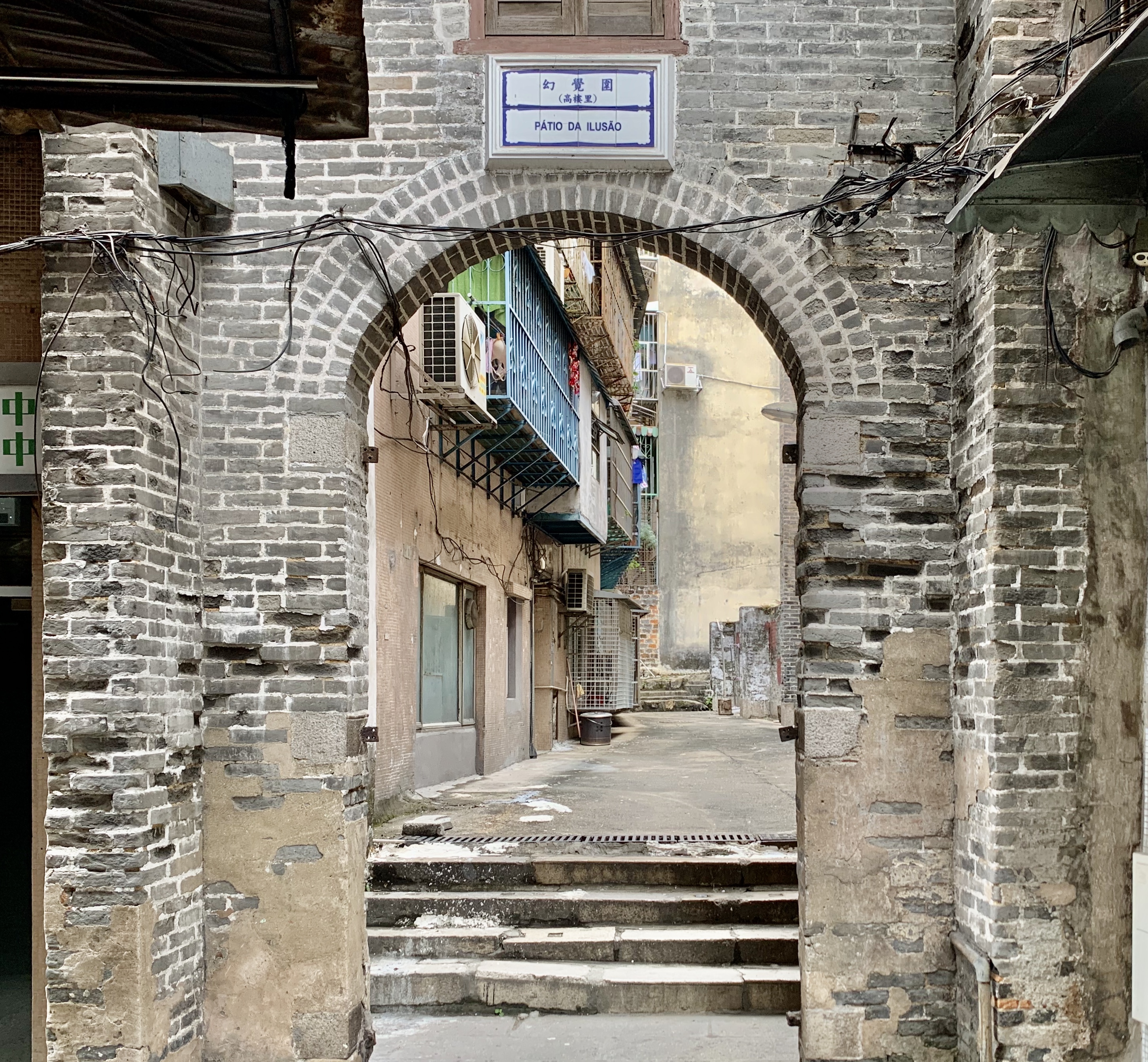 Get Lost Through Hidden Alleys
One of the things we like most in Macau is being able to (still) get lost in the middle of tiny alleys and hidden corners of our city! Besides great photo opportunities, these places stood the test of time and, although some might look abandoned, each of them tells a story worth knowing. Why not grab a map and plan a route exploring some of these cute spots? Sometimes it's difficult to discern an area from the other and some of these might connect Barra to the St. Lawrence area, so it's nice to find all these paths and ways!
Also read: Roam Around Macau's Fascinating Alleyways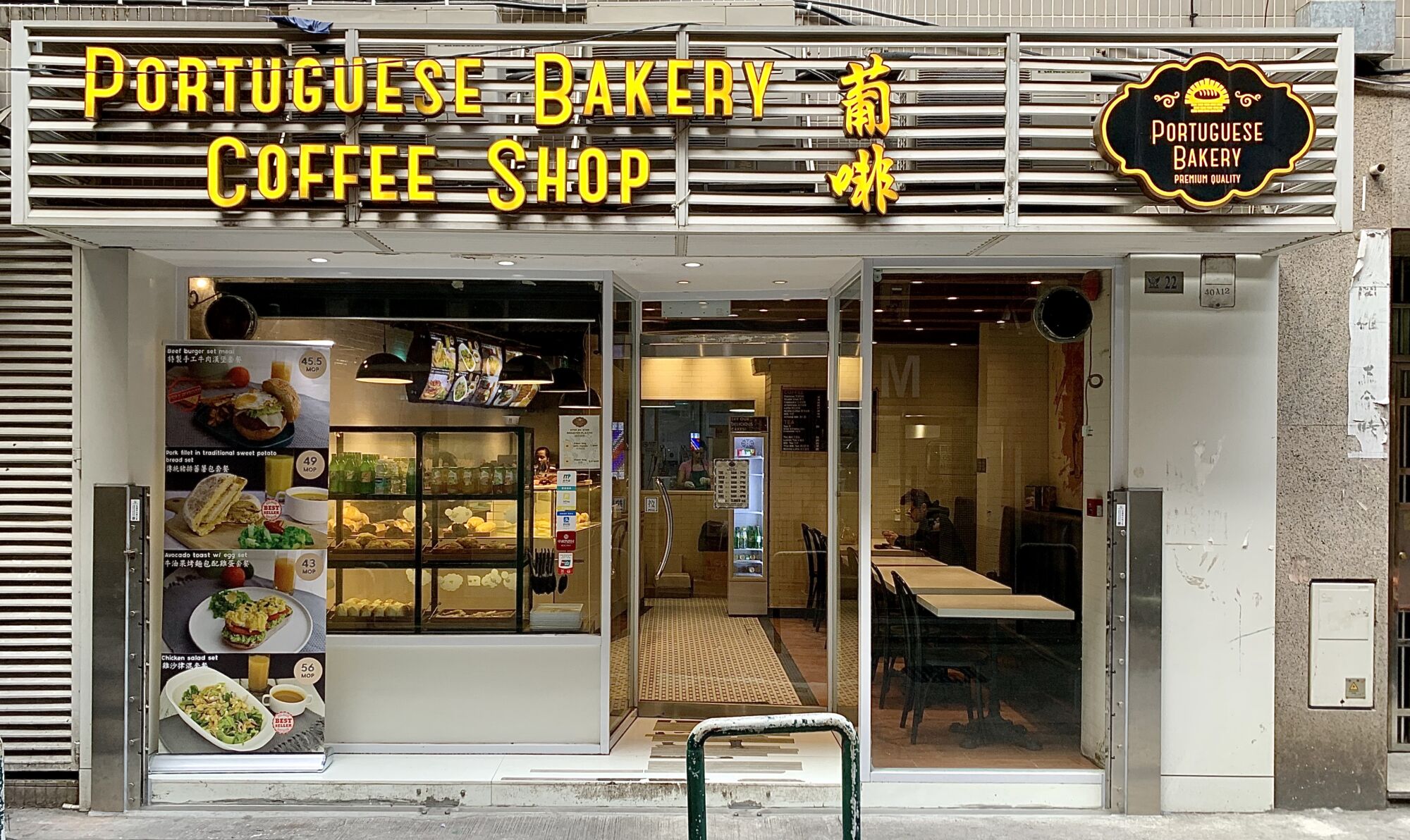 Experience the Scent of Home at a Portuguese Bakery
Owned by a Portuguese woman with a special dedication to bread and pastries, Portuguese Bakery is located in a narrow street in Barra. Standing pretty close to St. Lawrence Market and all the street life–where people sell all sorts of stuff from fruit to clothing–getting there is a great experience if local is what you're aiming for.
Once there, you'll know what we mean by the "scent of home". Portuguese Bakery now sells its bread in many shops and supermarkets across the city, but the shop itself is the only place where you can get their homemade pastries. These include a marvelous apple pie, Portuguese rice cake, a huge selection of bread and dried pastries, cakes, amongst other delicacies! They've been introducing a series of new products over the years; you can now have a set lunch with soup, a hamburger or a sandwich and freshly squeezed orange juice. Most of the bread is made in the traditional Portuguese way, so be sure to take some home for breakfast the next morning!
Opening hours: 8:00am–7:00pm, Tuesday–Sunday; closed on Mondays
Portuguese Bakery 22 Beco do Sal, Macau,+853 6280 8274, www.facebook.com/portuguesebakerymacau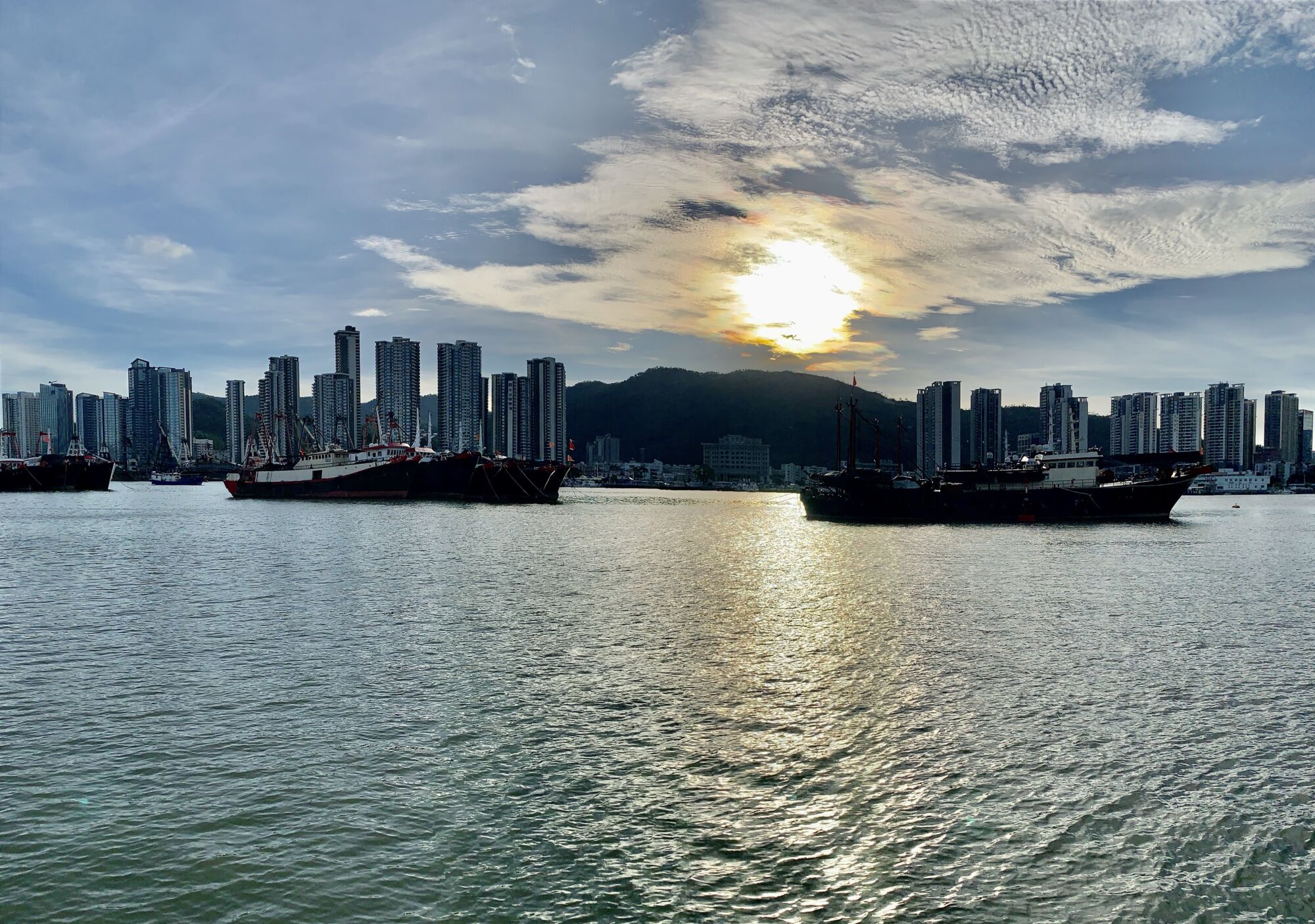 Take a walk along the river
Macau used to be a fishing village back in the day and Barra area played an essential role in this particular industry. Although Macau switched from nets to gambling, there are still a lot of boats at the Barra docks, also called the Inner Harbour. Here, you can spot not only these embarkations but also people who live and work on them. Some play mahjong and cards, and others might be moving boxes around. This is a great way to witness local living as well, without fear of being fake or staged. Also, those piers have a narrative to tell: you just need to listen.
Piers 6 to 11 Behind Rua do Almirante Sérgio, Macau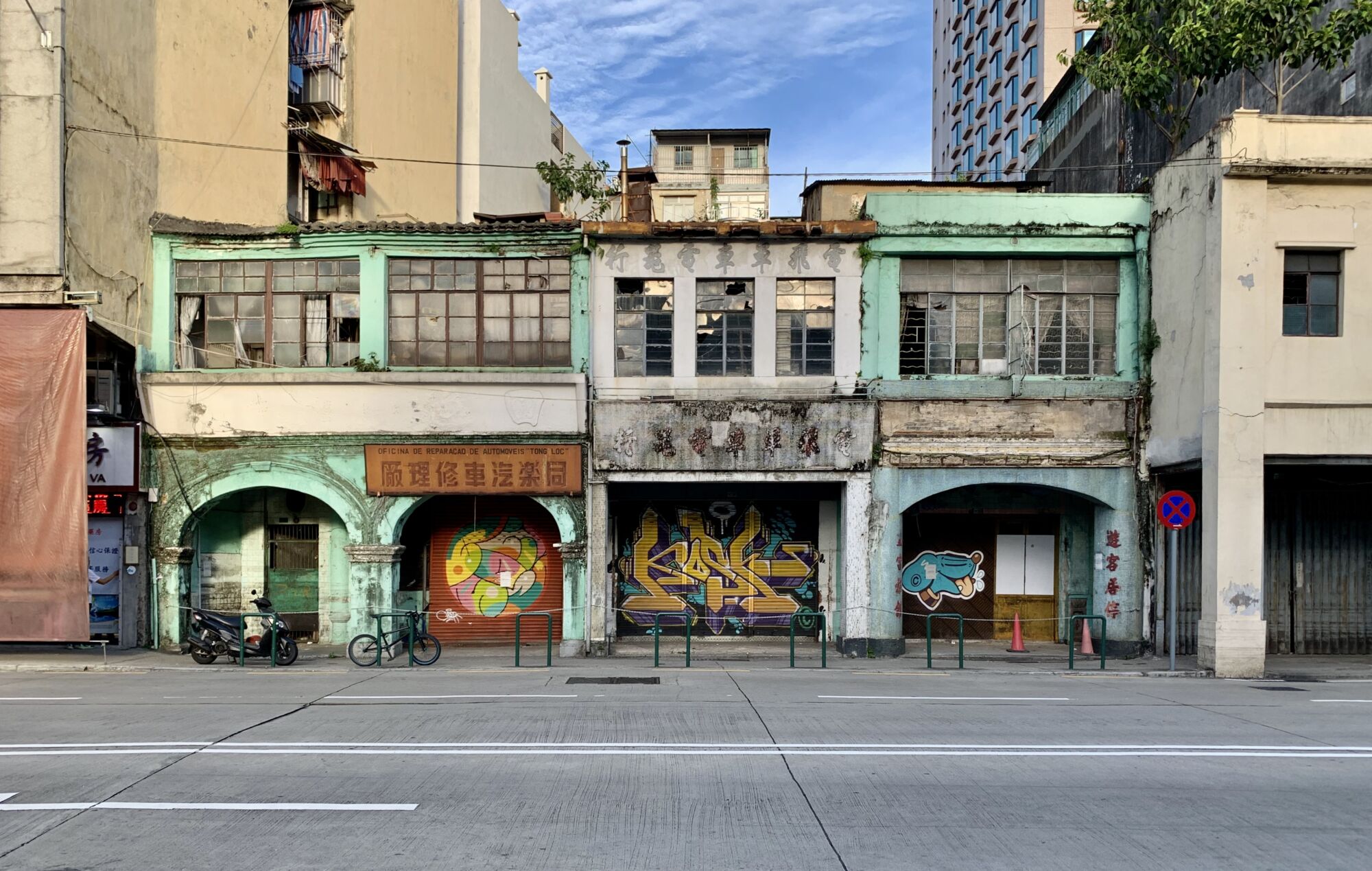 Photo Paradise: Strolls to Remember
Besides the waterfront side and the hidden alleys towards St. Lawrence we've already told you about, there are some other areas worth your while: on the other side of the street, opposite to the Pearl River Delta and those ships, are some old buildings that allow great photographs! From bright colored walls to creative urban street art, ancient barbershops still active and other Macau peculiarities, there's a universe to discover in this area! Head back towards the river and follow that road till you feel like it. There's also a series of old buildings that haven't been refurbished; some are fishermen associations, others are small grocery shops. You might even see older people drying fish at their doorsteps, which they then pack and sell.
Rua do Almirante Sérgio Macau
Tags
Related Posts