The real estate market in Macau is full of surprises and peculiarities. Picking a place to settle can be often difficult, especially if you are new in Macau and don't know much the properties here. To help you decide, we prepared a special guide about one of the most popular and nicest apartment complexes in the city, One Oasis. 
One Oasis is definitely the perfect name for this residential ensemble. Located between Taipa and Coloane, it is away from the hustle and bustle of the city. If peacefulness and fresh air is more essential to you than the listening to the noisy heartbeat of the city, keep reading.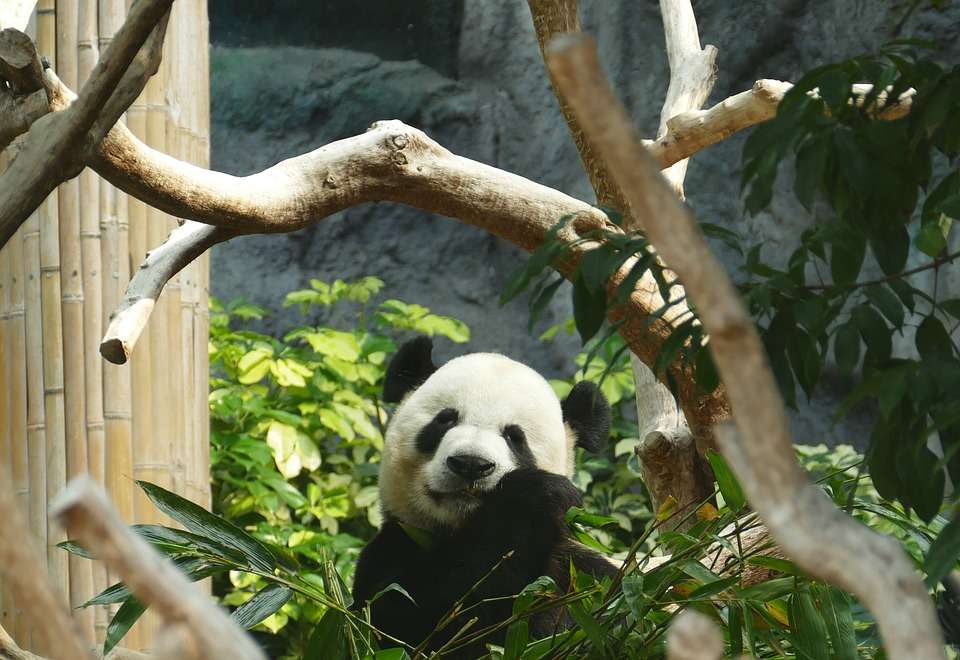 NEIGHBORHOOD
Seac Pai Van Park One of the undeniable advantages of living in One Oasis is the neighboring Seac Pai Van Park and Coloane Hills. Home to four local celebrities who take the form of a tetrad of adorable panda bears, this park attracts tourists from all around the world. It's MOP $20 for an hour-long visit, which is sure to brighten the moodiest day. No one has ever frowned at four fluffy clumsy pandas munching on bamboo. 
Macao Giant Panda Pavilion & Pavilion of Rare Animals Seac Pai Van Park, Av.de Seac Pai Van, Coloane, +853 2888 0087, www.macaupanda.org
Coloane hills What is probably the best hiking spot in the whole of Macau is just across the road for One Oasis residents. Choose Coloane trail, fitness trail or combine them all. Take a hike or jog all the way up to A-ma cultural village, then head down to Hac Sa or Cheoc Van for a swim.   
Coloane village This village is a 15-minute walk – or two bus stops – away. Besides beautiful temples, a picturesque promenade and cozy cafes, there are quaint little grocery stalls with fresh fruit, veggies, and eggs to check out. If you are walking from the main square of the village, we recommend the second stall. The vendor there speaks English, is generally very friendly, smiley and will give you some extra greens whether you want them or not.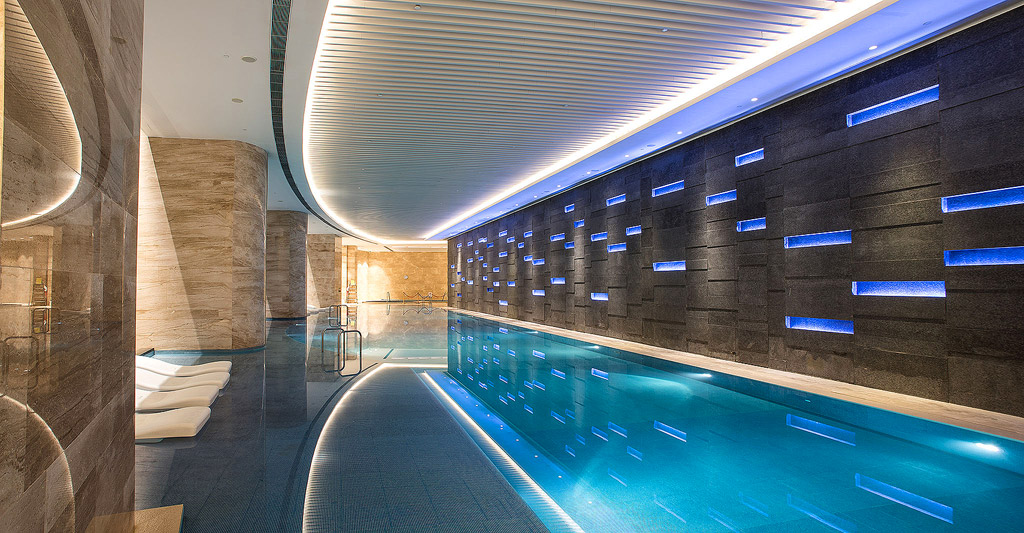 CLUBHOUSE AND OTHER FACILITIES 
One Oasis clubhouse This spacious and well-equipped clubhouse has all the machines and tools you could possibly think of. After an intense session, head to the indoor or infinity outdoor pool, soak in a jacuzzi or relax in the sauna. 
Spa La Boutique Spa specializes in holistic treatments and provides a whole range of services from massage to facials. 
CrossFit Are you a CrossFit addict yet? It's been taking the world by storm and One Oasis has a community of CrossFitters led by certified and awarded coach Antonio Barrias and his team. When you have a leader like him, workout buddies to keep you motivated and a location right next to your house, there is just no excuse to stay on the sofa. 
Fun for kids Circus land and Castle Kingdom are fun and colorful rooms for kids of all ages with slides, caves and exciting things for endless adventures. Check out some other indoor havens for kids to have fun in Macau here. 

The Veranda Macau is full of amazing places to eat and drink, but sometimes you just don't feel like taking a ride or a long walk to enjoy them. Fortunately, One Oasis has the Veranda, a cozy European-like space with cafes, restaurants, and bars.
Jak's This is a nice little restaurant with delicious European cuisine and a warm atmosphere. Dining here is like being in a friend's cool living room – you're surrounded by leather chairs and endless shelves of books. Jak's offers set menus and a la carte options, including juicy tender steak with duck liver and creamy mushroom soup. 
Opening hours: 12:00pm–2:30pm and 6:00pm–10:30 pm
Jak's 272, 250 Estr. de Seac Pai Van, +853 2825 0148
Bottles This is a neighborhood bar with sports broadcast on a big screen, a pool table, plenty of pizza and occasional live music. This is the spot if you feel like having a cocktail or a pint, but are too lazy to go out too far. You can even bring your dog and enjoy a drink on a patio with your fluffy friend chilling next to you.
Opening hours: 5:00pm–2:00am
Bottles Bar Estrada de Seac Pai Van, One Oasis Shop 1, www.facebook.com/pg/bottles.skyconcept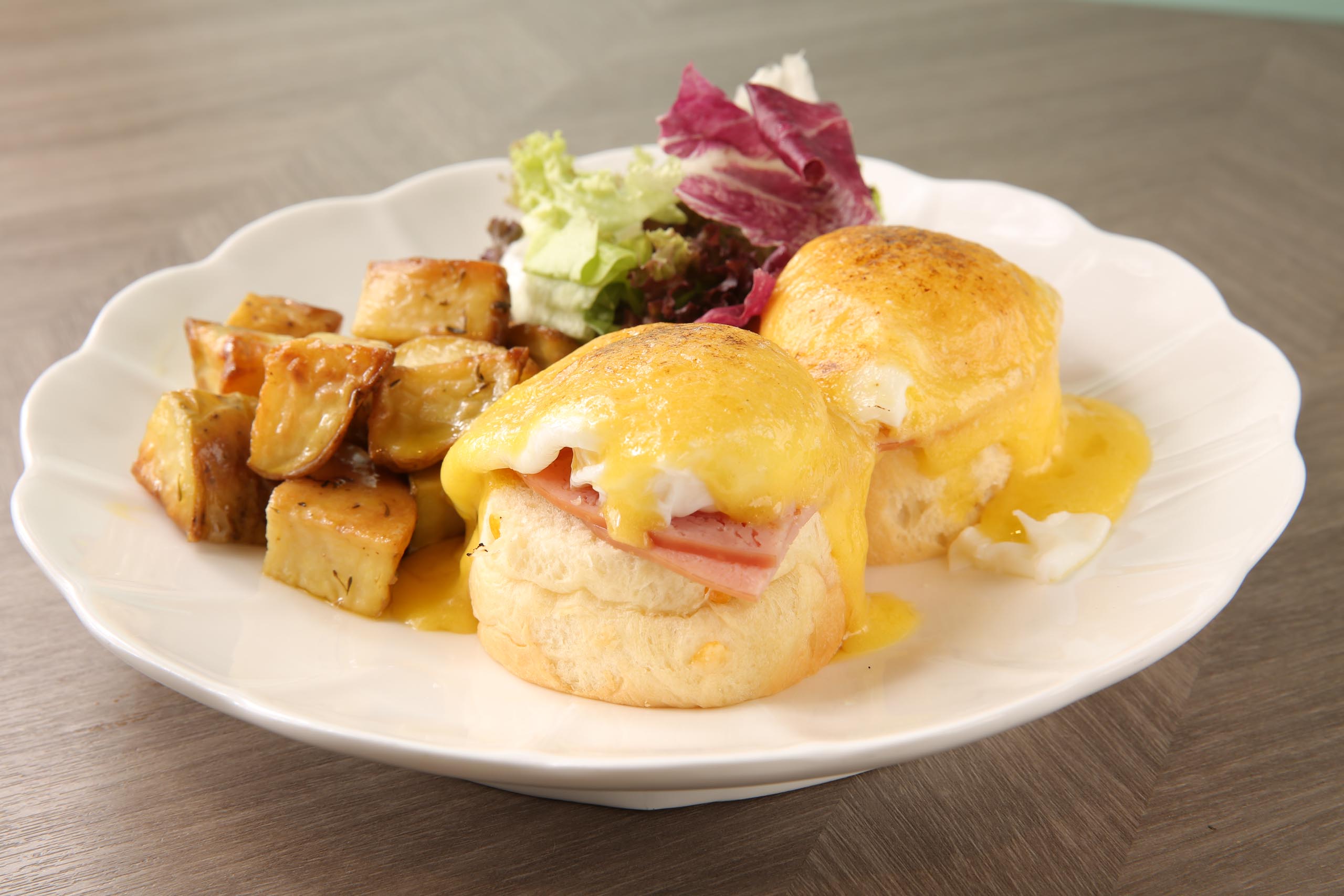 Jam & Butter This is a perfect breakfast spot (and yes, they serve breakfast all day long), offering freshly baked pastries and fragrant coffee. It has a quiet atmosphere, a lovely interior and non-distractive music – all this makes it a suitable place to work in or have coffee with a friend. Check out their fresh juice mixes and sandwich combos. They bake their own bread and always make sure to use the freshest of ingredients, so you won't be disappointed. Jam & Butter has a tempting buy 1 get 1 free promo after 7:00pm for baked goods – as if it wasn't tempting enough!
Opening hours: 8:00am–8:00pm
Jam & Butter Estrada de Seac Pai Van, One Oasis, Shop 12-13, www.skyconceptmacau.com/jam-butter
The Taste Here they offer cuisine from Taiwan, Malaysia, Singapore, and other Southeast Asian countries. Give their stir-fried rice noodles with egg and vegetables a try. Want something hot? Deep fried grouper fish with Thai spicy dressing would be a good choice.
Opening hours: 12:00pm –2:30 pm, 6:00pm–10:30 pm
The Taste Estrada de Seac Pai Van, One Oasis, Shop 5-6, +853 2825 0151
Hot Pot Master This place is a relatively new kid on the block, and they will sate your Chinese food cravings, with their yummy family-style seafood dishes.
Hot Pot Master Estrada de Seac Pai Van, One Oasis, Shop 7
Opening hours: 6:30pm–3:00am
Sun Café Another great Cantonese cuisine with a Hong Kong vibe and local dim sum lunch sets and barbecued meat.
Sun Café Estrada de Seac Pai Van, One Oasis, Shop 10-11, +853 2877 2686.
Opening hours: 11:30am–8:30pm
Royal Wine Cellar This place has a wide range of wines and Cuban cigars and often organizes wine tasting evenings. 
For grocery shopping, there is also Park n Shop and a large San Miu supermarket with a wide selection of fresh fish, seafood and meat is only 10 minutes away.
GETTING AROUND
One Oasis residents are lucky enough to have a free shuttle service that regularly runs from the complex to Cotai strip and Taipa. The shuttle bus to Macau stops at Wynn Macau and New Yaohan shopping mall and takes about 20 minutes. There are also several public buses from two conveniently located bus stops. Routes 21A, 25, 26, 26A and 50 go from Coloane through Taipa to Macau. Number 15 stops at Hac-Sa with the last stop at Ocean Gardens in Taipa.
Share
Tags
Related Posts