Meet Chetan Gangan, Bar Manager and Head Mixologist at the newly opened Goa Nights, the latest addition to Taipa Village's exceptional list of concept dining establishments. Goa Nights takes Indian restaurant dining experience to the next level with its unique take on classic and modern Indian cuisine, and a cocktail bar serving original cocktails specifically created by no other than Chetan.
In a recent conversation with the man himself as he prepared a glass of "Lisbon", one of the nine specialty cocktails on the menu, Chetan gave us a glimpse of his world and his journey as a professional mixologist.
How did you start in the industry?
Well, four years back when I joined IHM, I was in my second year and  I scored a chance to work at a bar. That time I realized, this is one thing that I can focus on, and I can be great at. So I first started with Hakkasan. It is one of the most famous properties from London and they opened up in India so I got the chance to work as one of the assistant bartenders there, and from there my journey started.
Has bartending always been what you've wanted to do?
No, no, it wasn't something that I'd planned. It just came and I saw that I can be good at.
What do you like most about your job?
I think the best part about it is meeting new people; interacting with them, understanding their tastes and palate, and making them happy. When they're happy, I'm happy.
If someone comes up to and says they want to be a mixologist, what advice would you give?
Many people come up to me and say that, actually. So the first question I ask them is "why bartending?". You should be specific enough with your answer to "why bartending". If they say they want to do it for fame, I tell them that this is the wrong industry for them. My point is, the decision should come from a special place like your heart. For instance, like myself, when I make a cocktail, there's a part of my soul in it; there's a story behind it and that's the most important thing. You can't just mix a cocktail and call yourself a bartender.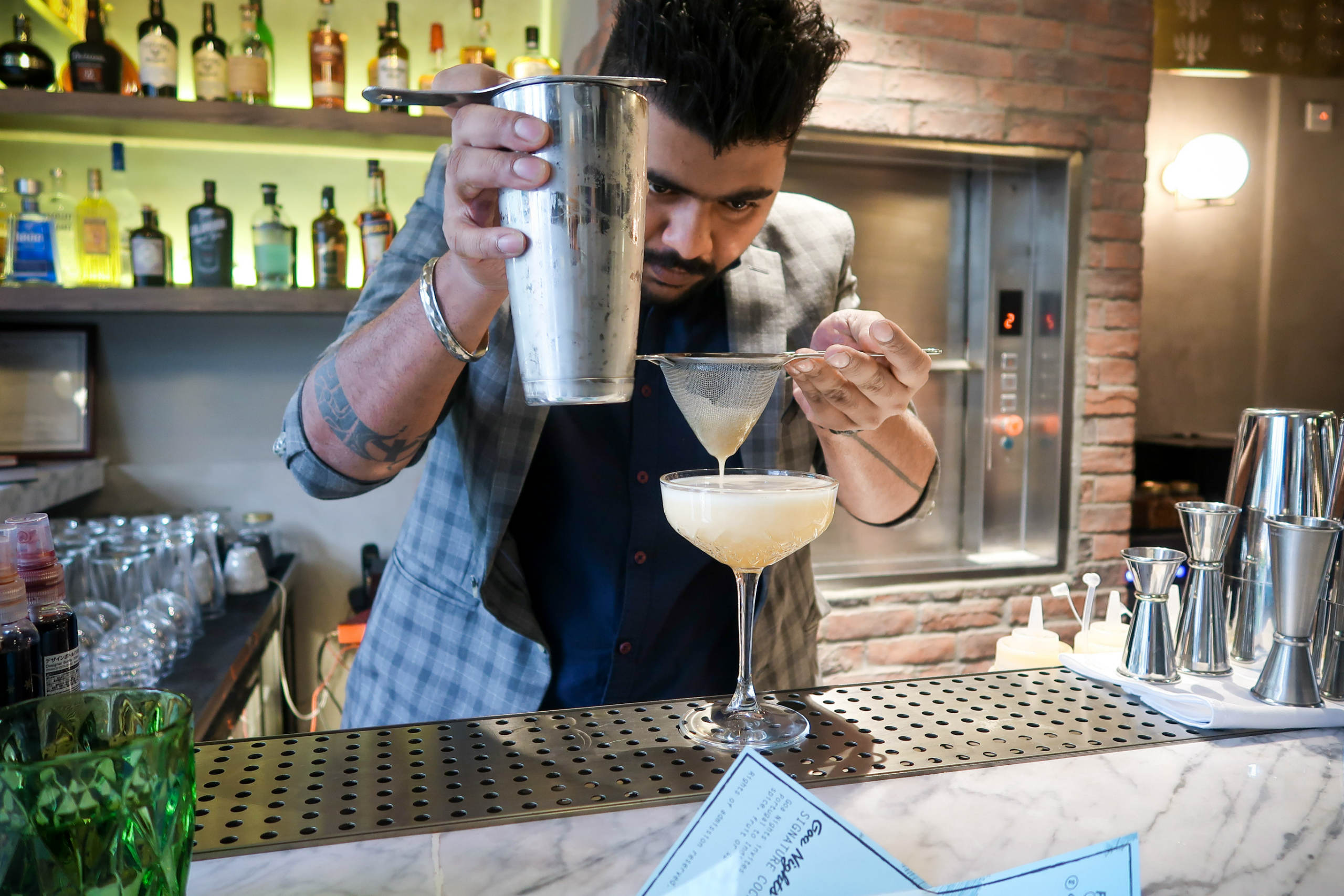 Speaking of cocktails, do you have a signature cocktail that you're known for or that is all yours? What's the inspiration behind it?
Yes, the whole cocktail menu Goa Nights is created by me. But the most connecting cocktail I created is called the "Maverick". It was created I think last year during the Bacardi Legacy where I was participating. I came second and that's good enough. But that cocktail is really connected to me, and I didn't leave it behind; I travel with it, bring it along with me everywhere. It's in my name like if you see my social media handles, you'll see the Maverick.
The inspiration behind it is actually a good story. The whole idea of the Maverick came into my mind with the correct attitude of how to live life. As a person who loves bartending, I left bartending for 3 months when I had just started to arrive at the peak of my career. I thought I wanted to do something more and at the time, I was designing an app and thought I could do that better. But then again I came back to bartending. That time I decided, okay I should make a cocktail called Maverick and it will represent the attitude to just do whatever you love and just not care about what anyone else says. 
From the cocktail menu at Goa Nights, which is your favorite cocktail and why?
From the menu, my personal favorite I should say is the "Lisbon" and another one which is the "Mombasa". Gin is something that I personally love to play around with. This is the base for "Lisbon", and my favorite flavor added to gin is the raw turmeric infusion. I use this all the time and in any cocktail, I create when I travel. What I like about it is that it gives a kind of earthy flavor to any drink. Another ingredient that I like to use is egg whites which everyone hates but personally, I think if you know how to play around with it, you can make a great cocktail. It's good for smooth textures and is just as refreshing.
The "Mombasa" is tequila-based and with tequila-based cocktails, I infuse them with home-made salt. With a classic drinks tequila-based drink like the margarita, you usually get common salt so I decided to make my own kind of salt. So for "Mombasa", if you taste something of a grapefruit flavor, that's our homemade grapefruit salt.
That's interesting, so how did you come up with your homemade salt?
It's really just extracting the zest of the fruit, in this case, grapefruit, mixing it with regular salt, and then dehydrating it for around 9 hours. I learned it just by continuous experimenting.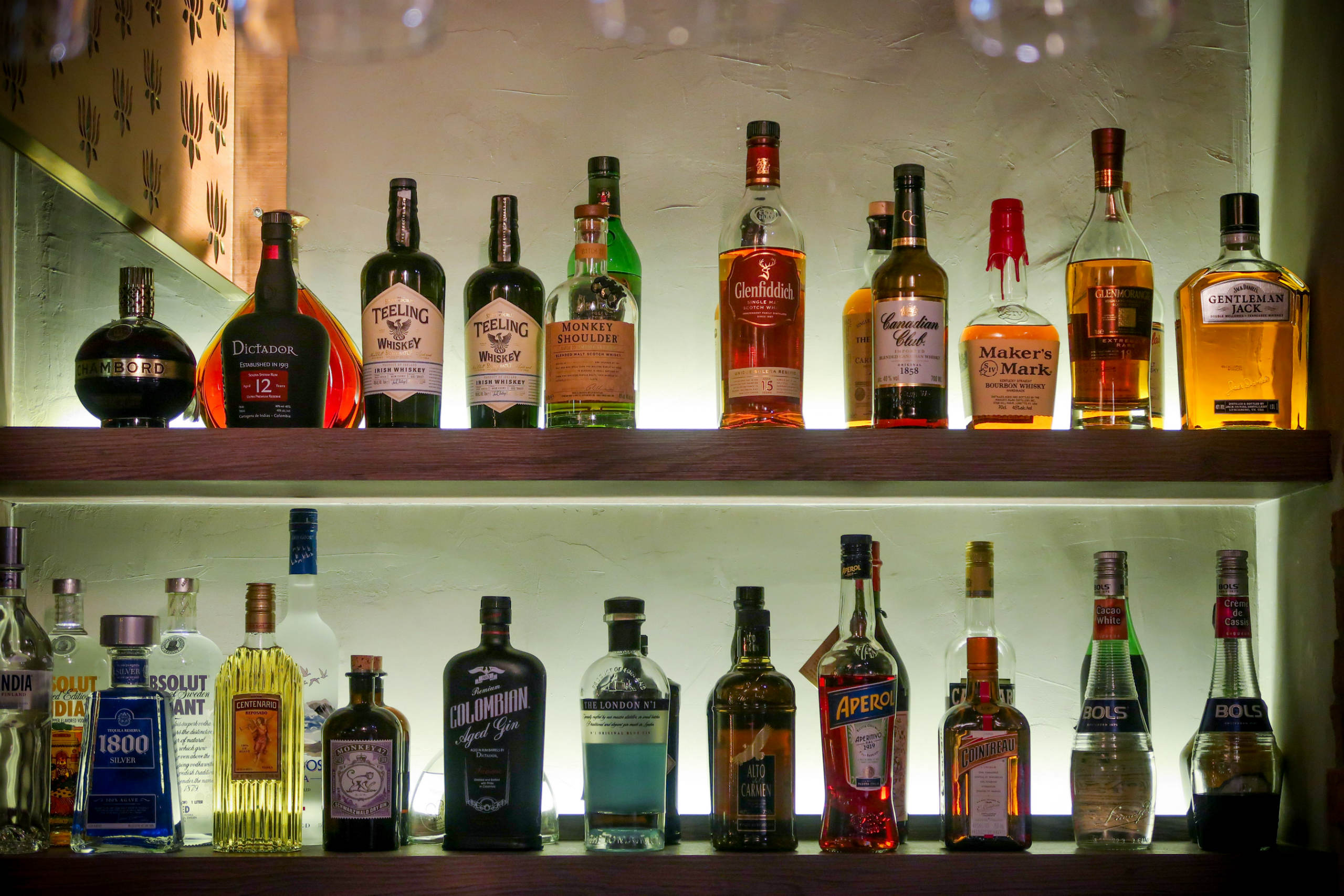 So your journey as a mixologist so far has taken you to Macau. How long have you been here and how do you like it so far?
Oh, it's been 40 days, and besides going out for drinks, in my free time, I love to explore. Back in India, riding is my past time but Macau's roads are too for that. But here, I like to explore the markets and just discover new things.
You do know you're working in the heart of Taipa's tourism area, right? Have you had the chance to explore the area itself?
I have not explored the whole part yet but every day I try to go to different parts and try some food along the little alleys, hang out at some nearby bars. My go-to recently is Old Taipa Tavern, it's a great place.
---
Goa Nights Taipa Village Macau 118, R. Correia da Silva, Macau, +853 2856 7819, www.goanights.com
Chetan is not only a master of mixology but of a cool musical playlist to pair up with your drinks. His selection is an eclectic mix of Bryan Adams, Ed Sheeran, Coldplay and Maroon 5. It's the ultimate mood for beautiful evenings at the gorgeous setting of Goa Nights. Here's one for your listening pleasure.
If you want to know more about mixology through Chetan Gangan, pay him a visit at Goa Nights, now open in Taipa. Follow their Instagram page below.
Tags
Related Posts