Make hay while the sun shines. That is past. Drink beer while the sun shines, is what we like to say in Macau. And with summer in full swing, it is only fair. Beer lovers, we've got you covered on this one. Here is our list of places around town where you can hang out while enjoying reasonably priced drinks and food. 
Mr. Beer
(See featured image above)
Mr. Beer is a restaurant and bar with numerous different beers to try out! With an artistic graffiti mural, a bright neon sign outside, several beer bottles covering their walls, and many other interesting details, Mr. Beer has a great ambiance but also games machines and other attractions too.
Music is also great, plus there's a lot of food to choose from, which doesn't always happen in bars across town. All might offer some snacks, but not freshly cooked fish, roasted chicken, mussels, and other wholesome dishes! Mr. Beer is located close to Metropole Hotel, in Avenida da Praia Grande. There are plenty of transportations to that area, which also makes for a great walk through the Nam Van area at night. Breezy and calm, what's not to like?
Mr. Beer Calçada do Tronco Velho, Macau, +853 2892 2296, www.facebook.com/mrbeerr
Food Truck
"Special for us, especially for you!" is their motto. They are a food truck inside one of the stores located in Calçada do Amparo, and they sell beer, wine, and some tapas as well. A unique little shop along the street behind the Ruins of St. Paul's, their bifana (pork steak bun) is a must-have. It is basically a Portuguese version of the famous "chu pa bao" (pork chop bun) that we have here in Macau.
This rustic approach is probably best if you like your sandwich burger plain without sauces or bits of vegetables and it is usually paired with their Super Bock beer. And on every 8th of the month, their Super Bock beers are sold at half price (from MOP $20 to just MOP $10)! They also sell Portuguese snacks such as codfish (bacalhau) cakes, caldo-verde (Portuguese cabbage soup), prego (fried steak bun), croquettes, and special combos. Find out more hidden cafes within the area here.
Food Truck GF Rua de Nossa Senhora do Amparo 26, Macau, +853 2821 0312 www.facebook.com/foodtruckcompany

Babarbeer – G
Tired of heading to those same old places, hotel bars, and crowded spots? Look no further! Babarbeer – G, as the name indicates, specializes in beers from all over the world and brings some pretty uncommon and interesting flavors to town.
From fruit-blended artisanal to craft beers, one can also choose more well-known brands and even have a beer tasting. It looks like you don't have to catch a flight to Ireland or Belgium to have the beers you've been craving for!
Opening hours: Monday–Saturday, 8:00pm–3:00am; Sunday 9:00pm–2:00am
Babarbeer – G 5 Rua de Abreu Nunes, Macau, +853 6669 6188, www.facebook.com/Babarbeer.G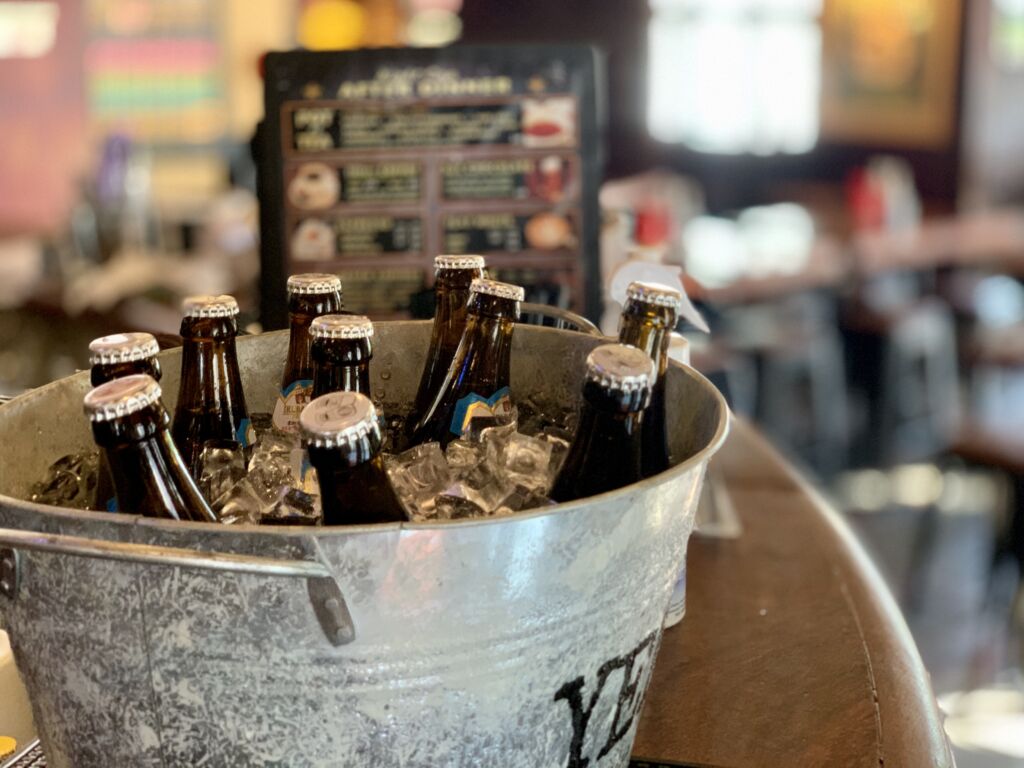 OTT – Old Taipa Tavern
Attracting a mainly foreign crowd for some years now, this is the to-go place when meeting British, Australian, American, and Portuguese folks. OTT is well-known for its music playlist, cocktails, and beers. One of their menu pages caters to beers only and is full of good choices–from Heineken to international cider brands, they are served individually or, how people there best like them, in buckets for sharing! Stiegl, Yeastie Boys, Little Creatures, and Black Kite Brewing Hong Kong are just some of them!
Have it the Macau way and order one to have with friends while listening to good music and enjoy the fresh air, since they also have some cushions at a public seating area, overlooking Pak Tai Temple, in Taipa. With a great outdoor area and since it opens in the afternoon, you can start early and go all the way into the night. Find out more here.
Opening hours: Monday–Friday, 2:30pm–2:30am; Saturday–Sunday, 1:00pm–2:30am
OTT 21 Rua dos Negociantes, Taipa Village, +853 2882 5221, www.facebook.com/pages/Old-Taipa-Tavern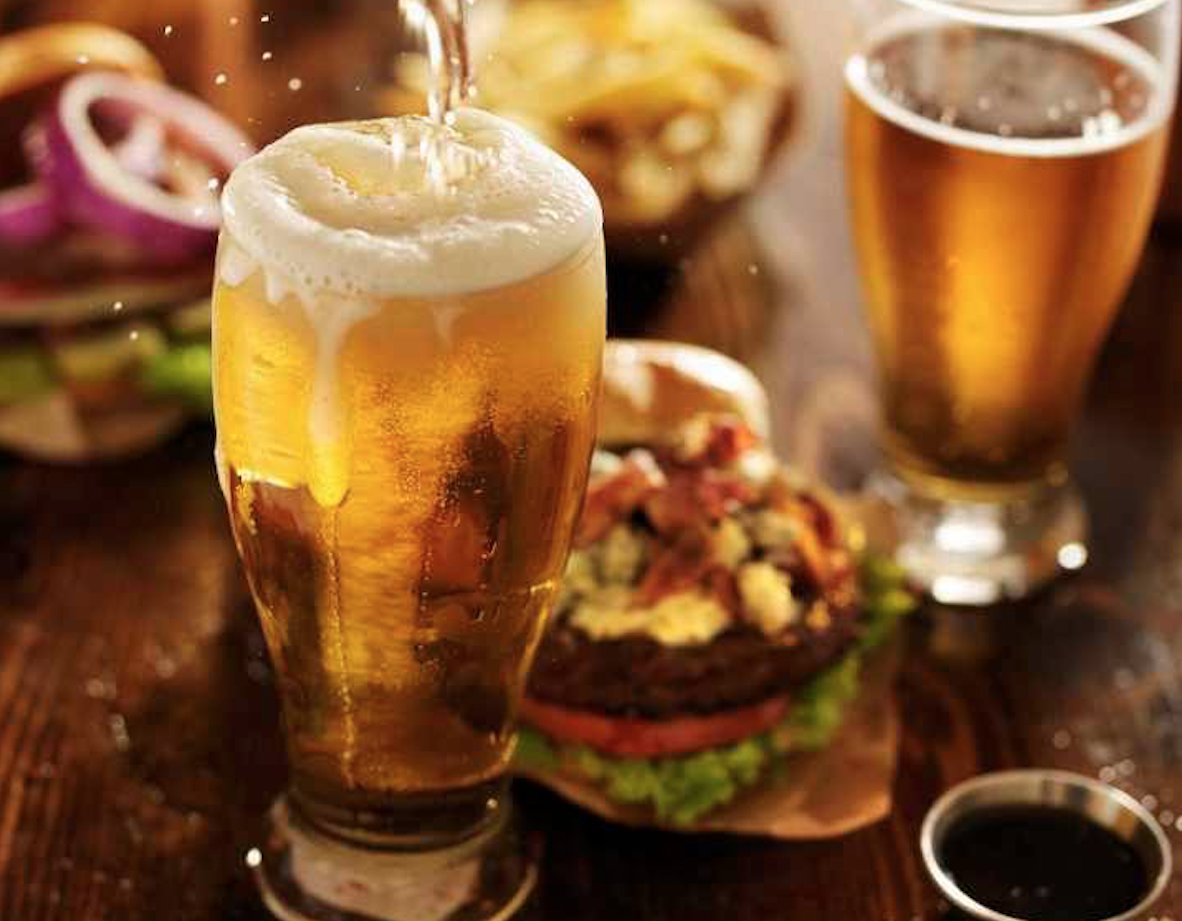 The Roadhouse Macau
Boasting a rich and fine list of international artisanal and well-known brands of beer, The Roadhouse Macau is the place to be when looking for somewhere to watch a football or rugby match or to listen to some live music. With frequent gigs throughout the year with brands from abroad, they also have their own in-house band of talented musicians who entertain the crowd every night.
In the beer corner, there are several options to choose from–Tsing Tao, Heineken, San Miguel, Stella Artois, Guinness, 1664, and more! Cider is also a must here, so why not order a beer to start and then head over to the cider side of the menu? Have some Mexican food or a sumptuous hamburger with your beer as well!
Opening hours: Daily, 5:00pm–2:00am
The Roadhouse Macau E-G016-G019 Broadway Food Street, Broadway Macau, Avenida Marginal Flor de Lotus, Cotai, +853 2875 2945, www.facebook.com/theroadhousemacau
This article was previously written by Bel Faustino in December 2017 and updated by Macau Lifestyle's team in June 2019.
Tags
Related Posts