For first time visitors to Macau looking for some typical Macau street food, Rua do Cunha in Taipa Village is a great place to start. The area is filled with shops, stalls, and vendors offering a range of delicious snacks, most freshly made on premises. Here are some of our favorites.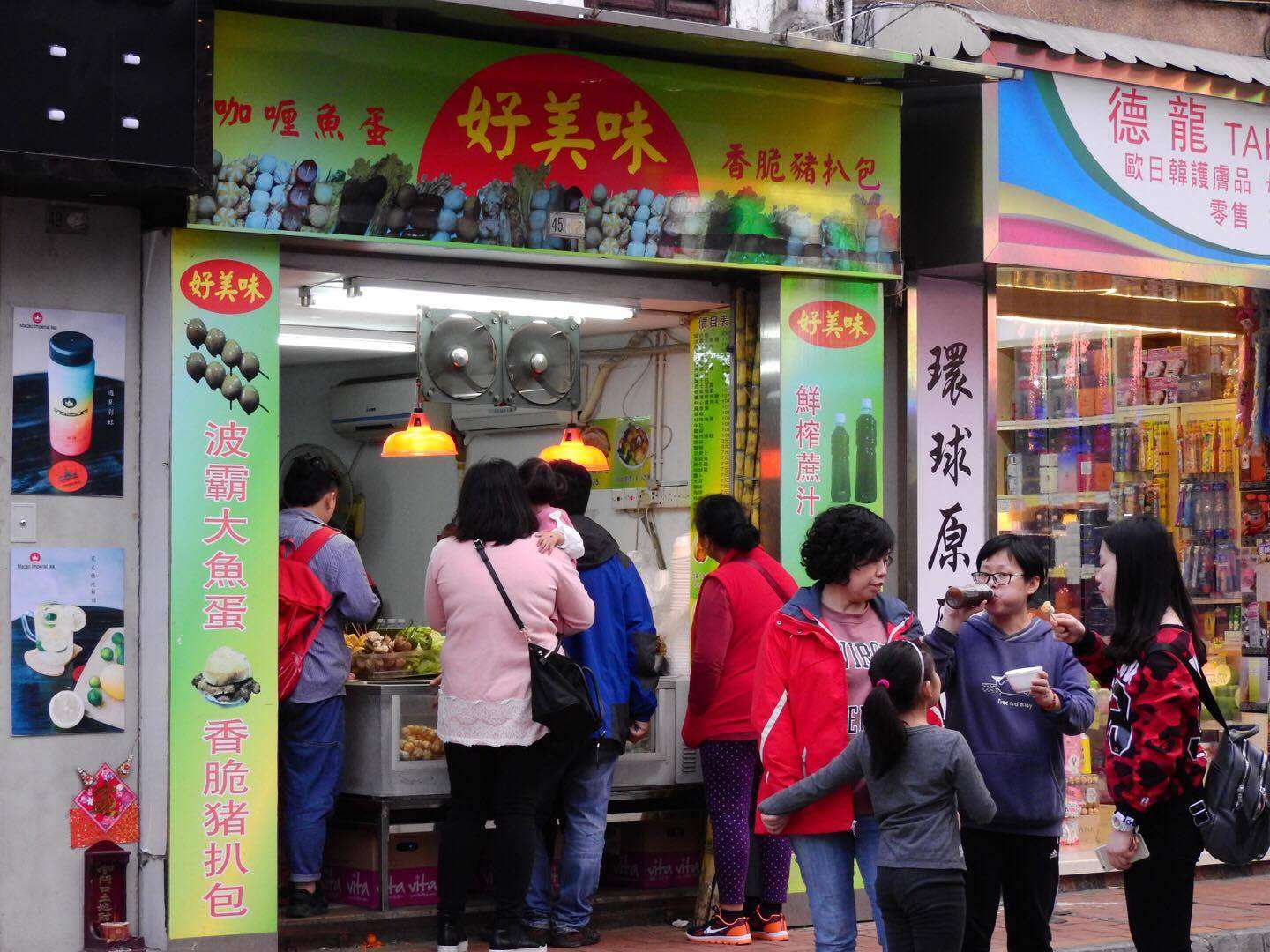 Curry Fish Balls
Curry fish ball stands are longtime fixtures of the street food scene in Macau, Hong Kong, and southern China. In Rua do Cunha, 好美味 'Hou Mei Mei' (literal translation- 'very delicious') is located right behind the Rua do Cunha bus stop. Locals and tourists alike line up to get their fix of curry fish balls and wash it all down with fresh sugar cane juice.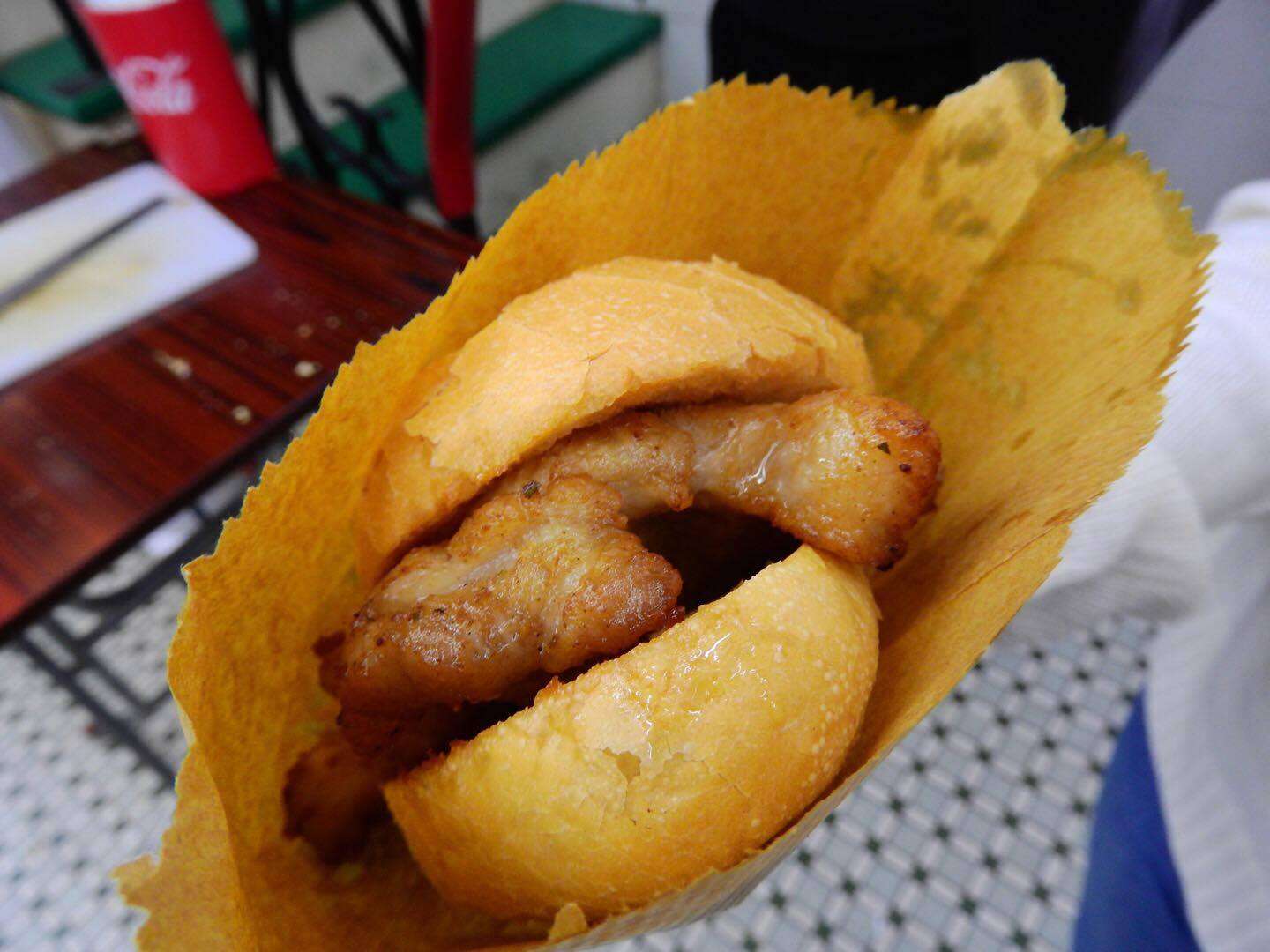 Pork Chop Bun
The pork chop bun is one of the most famous snacks in Macau. A juicy, deep-fried slab of pork chop is sandwiched between a Portuguese bun crispy on the outside and pillow-soft on the inside, and no other ingredients. Simple but delicious! Although you can find pork chop buns on almost every corner, Tai Lei Loi Kei, allegedly the origin of this genius invention, is one of the more famous stalls. We don't mind the long lines for this one.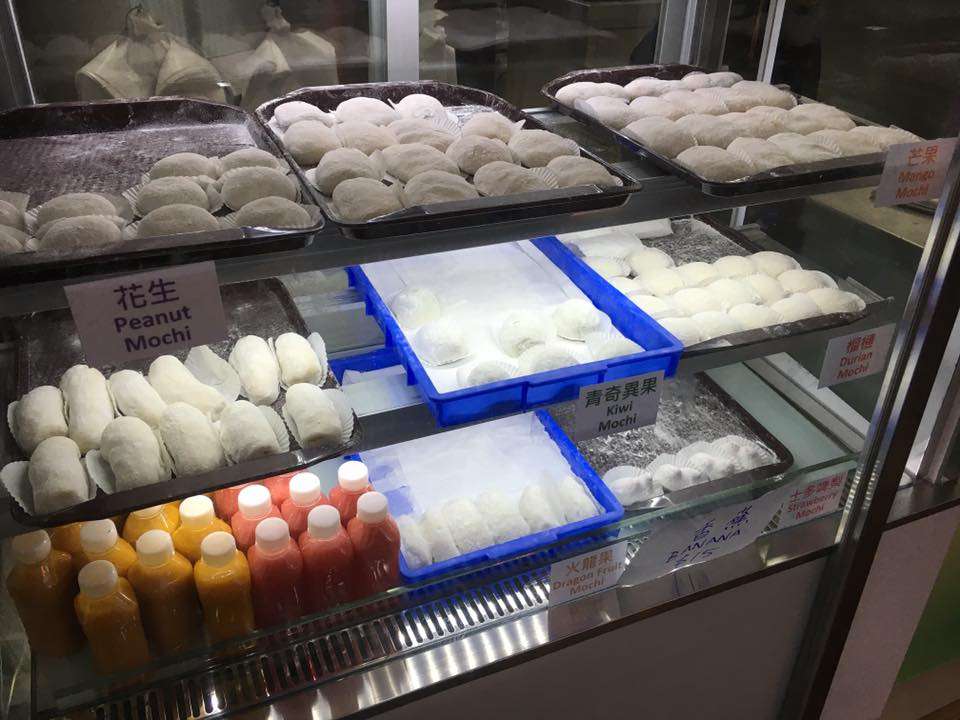 Fresh Fruit Mochi
Mochi doesn't have a Macanese origin, but Mochi Macau transformed this traditional Japanese dessert of glutinous rice into something that's uniquely their own. What makes this mochi different is the generous amount of fresh fruit hidden inside. Popular flavors such as mango include a large piece of fruit flesh in each mochi so don't be surprised to bite into a piece of fruit the size of your palm.
Mochi Macau www.facebook.com/macaupingkei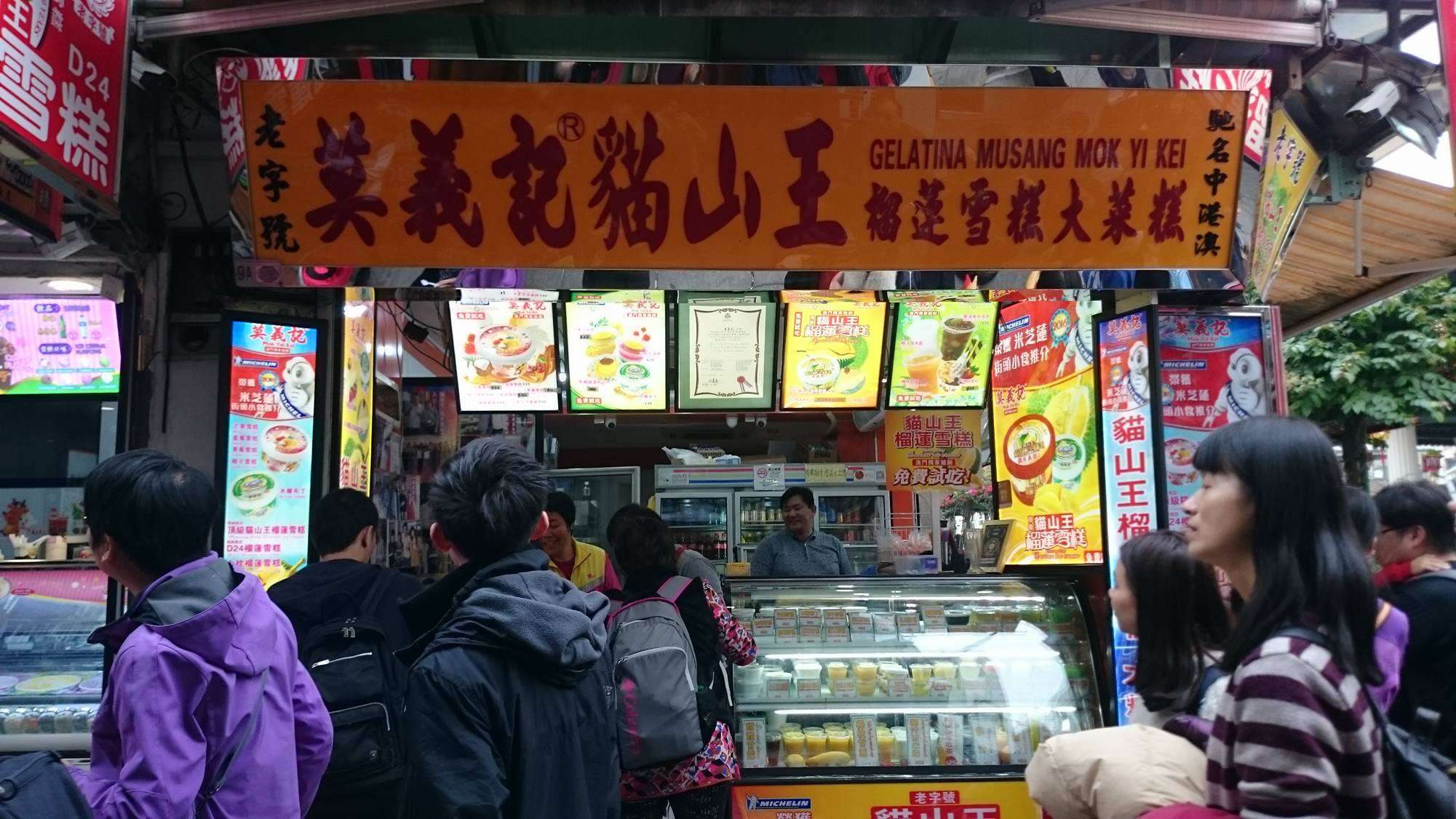 Durian Ice Cream
If you smell durian in the air, it's most likely coming from Gelatina Musang Mok Yi Kei. This shop sells agar desserts, serradura or sawdust pudding, and ice cream. Using the creamiest and most expensive type of durian, Musang King durian ice cream is their most popular dessert. You either love or hate durian, but the crowds attest to the enduring popularity of this bestseller.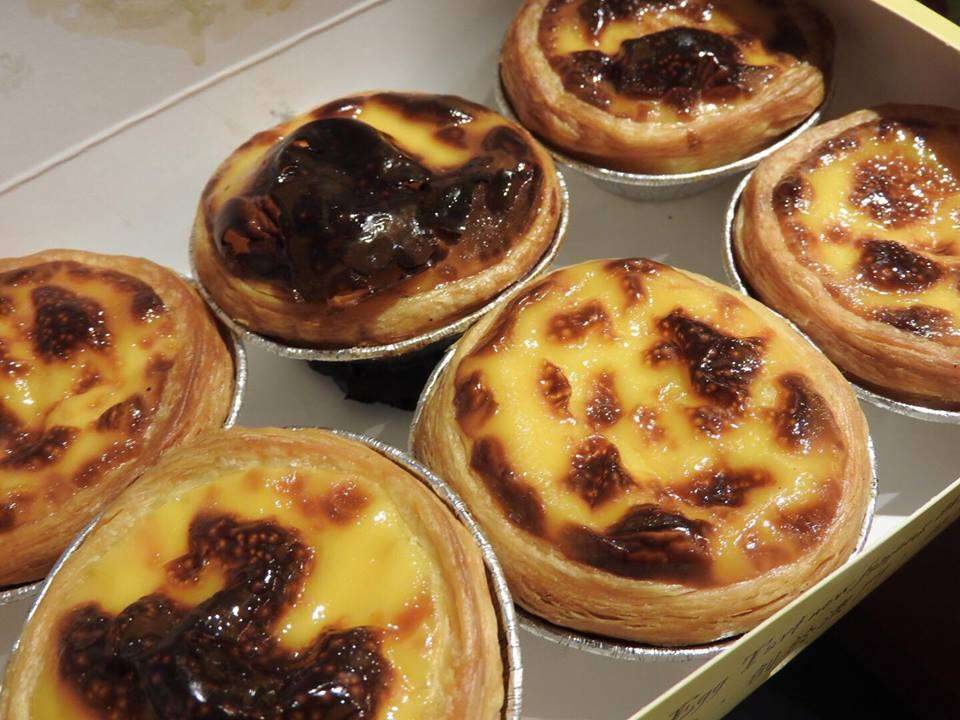 The Creamiest Egg Tarts in Town
Lord Stow's Bakery, the king of Macau egg tarts, have finally opened their own branch in Rua do Cunha. So before heading home, be sure to make someone's day and buy a few boxes of these very addicting tarts.
With its museums, shops, and old world architecture that feels removed from the bustle of the city, Taipa Village is a great day trip destination. Rua do Cunha is the perfect refreshment stop before or after a day of sightseeing, or a food destination all its own!
Lord Stow's Bakery www.lordstow.com
Rua do Cunha Taipa Village, bus routes from downtown Macau (around Lisboa, Grand Lisboa, Wynn, San Ma Lo): 11, 22, 26a, 33
Share
Tags
Related Posts